As we close out 2016, here's a look back at some of our favorite Sonoma homes from 2016 – all featured in Sonoma Magazine.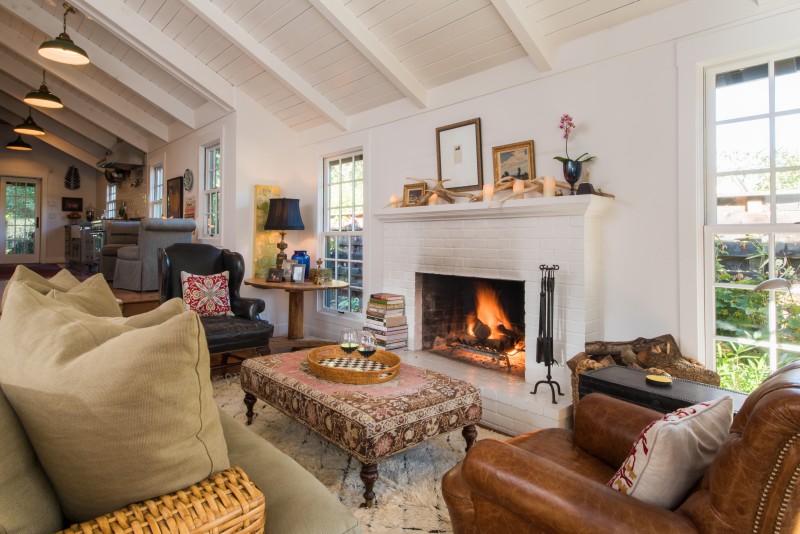 A Small Home with Big Style in Sonoma
Josh Heiser and Steve Burns love their country-with-urban-benefits lifestyle. Their property is perfect because it has two buildings: a tiny cottage not far from the sidewalk where they work, and at the far end a building they remodeled into 1,100 square feet of home sweet home. Their work commute involves walking a limestone path past the pool and lovely outside living area to the partners desk in the cottage, which houses their wine marketing and strategic planning firm, O'Donnell Lane. More photos and article here.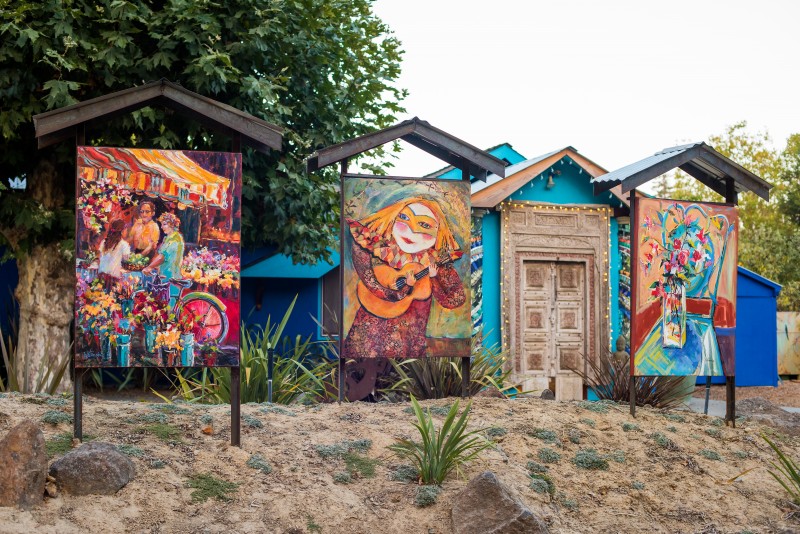 Creative Couple Transforms Sebastopol Ranch House Into Joyful Work of Art
Many travelers on Ragle Road in Sebastopol have done double takes as an unremarkable, 1963 California ranch-style house has been slowly transformed into an astonishing piece of living art. Called Chez La Vie, it's the home of Carole and Don Watanabe, who bought the place in 2011. Carole is an artist who specializes in vivid colors in a variety of media. She paints, cuts tile, sculpts, builds, and more, with great energy. Don, an architect, brings sense and precision to her flair. More photos and article here.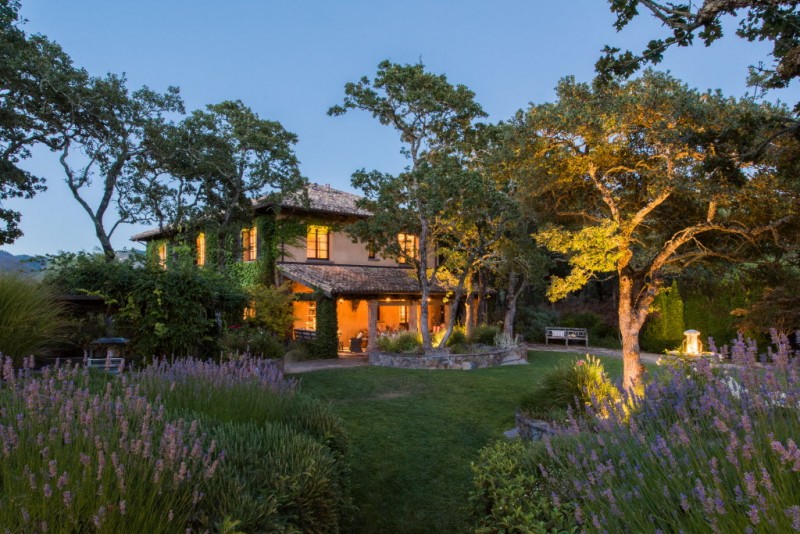 A Treasured Kenwood Chateau
Three-hundred-year-old doors discovered in France welcome guests into Paul and Margie Denning's home, which could be set in Provence in 1812, or perhaps Tuscany, circa 1771.The European-style chateau in Kenwood is so expertly achieved that only the posh, pristine powder rooms, ne plus ultra appliances and oh-so-chic interior décor whisper 2016 reality. More photos and article here.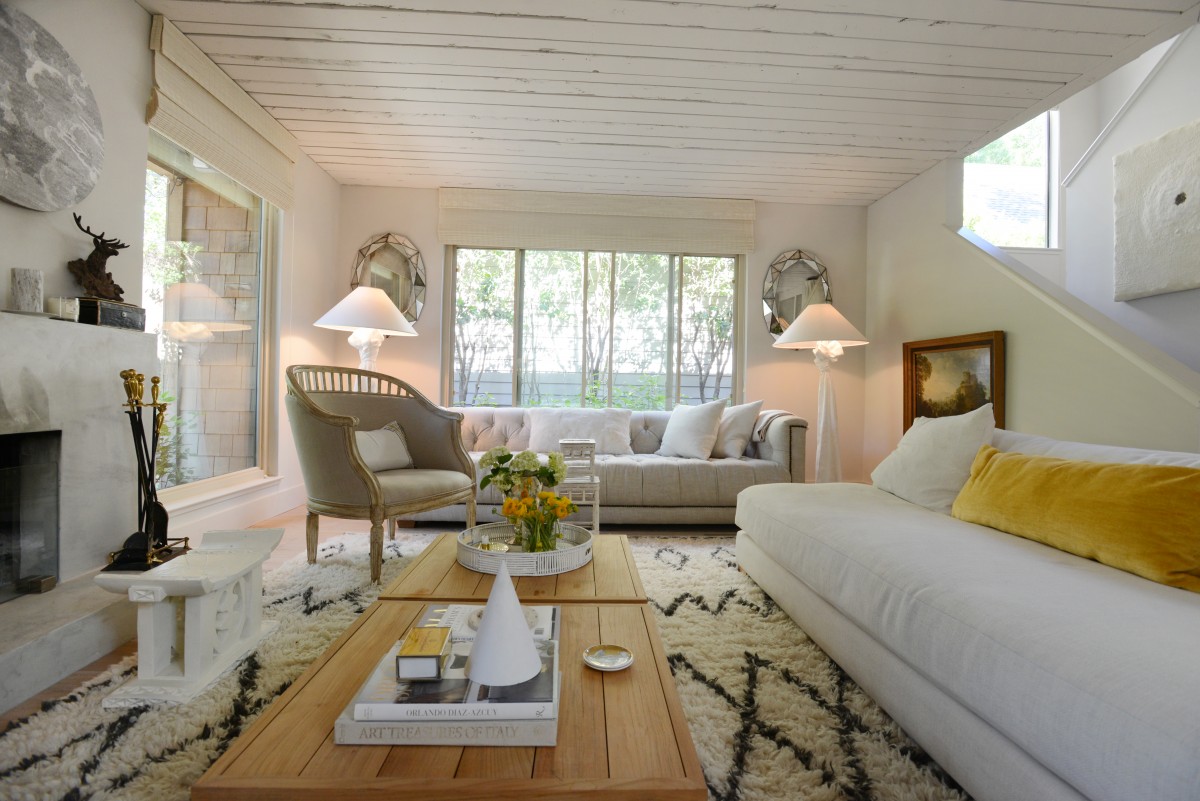 Healdsburg Tract Home Transformed with Budget Friendly Updates
The exterior of Ben Dhong's house doesn't look much different from the others on his Healdsburg block, where homes are wedged tightly along a ribbon of sidewalk. But inside, this plain 1980s tract home wears an unexpected glamour. Those who walk through the door forget they're in a subdivision. More photos and article here.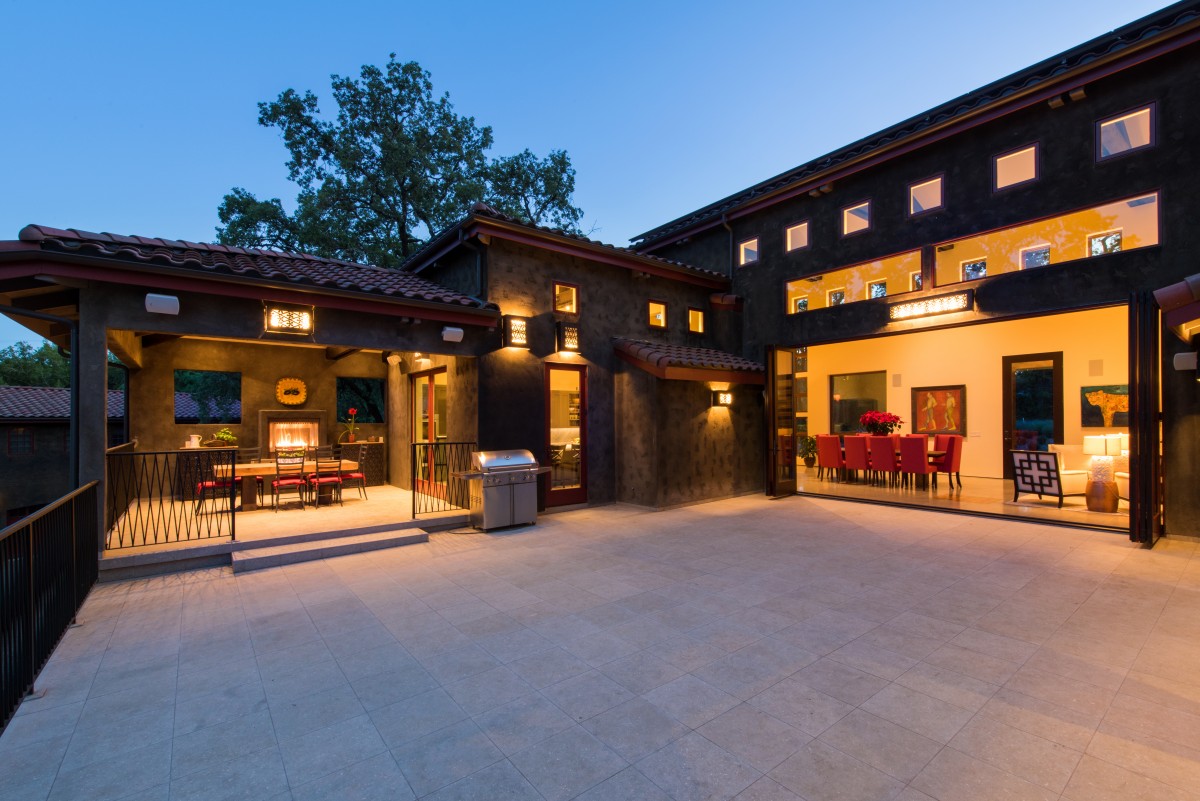 Modern Wine Country Home with a Renaissance Touch
Situated on Westside Road southwest of Healdsburg, the home of Lisa and Trini Amador is a stark contrast to other estates in the Russian River Valley, the ones hidden behind locked gates, vineyard foliage and lush landscaping. With its rough-hewn stucco exterior, three-level "pinwheel" roof and walls of glass, the Amador house is front and center, for all to appreciate. More photos and article here.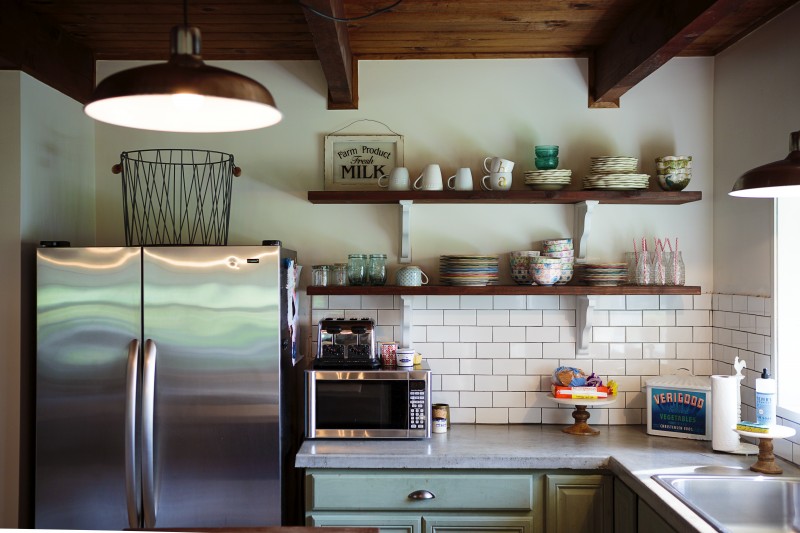 Valley Ford Farmhouse Gets a Makeover
Joe and Missy Adiego and their daughters Avery, Hadley, and Leary live a "Little House on the Prairie" existence with all kinds of farm animals. They also make sheep milk, butter and Ice cream. Their remodeled four bedroom, three baths 1,700 square foot house is a virtual palace, sequestered at the end of a long driveway fronted by a blue and red barn. More photos and article here.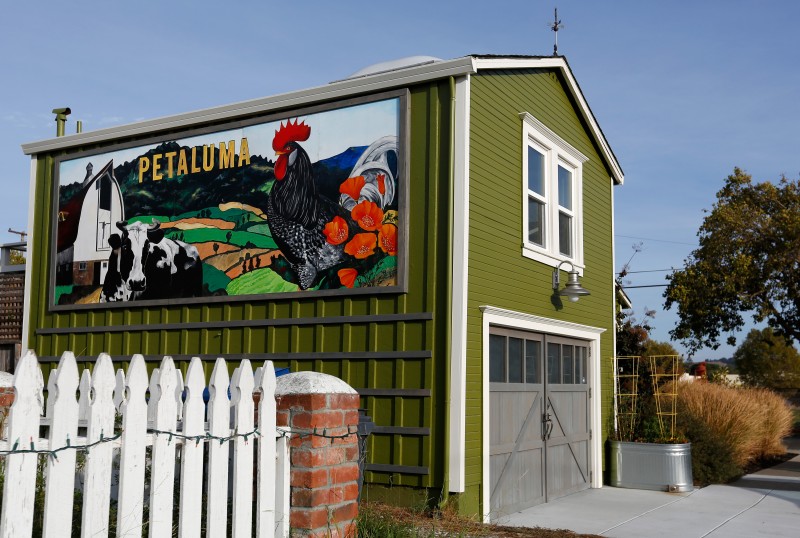 Petaluma Heritage Home with a British Twist
That their house is on English Street was perhaps destiny for Caroline Hall and Brad Villegiante, who through hard work and a keen sense of style turned a weathered, weary 1920s Petaluma cottage into an utterly lovable home. Hall's mother was born in England and Caroline has dual citizenship, identifying strongly with her British heritage. The studio above the garage is a tribute to her roots, with Union Jack pillows, "Keep Calm and Carry On" and other British prints, and a lamp from Anthropologie made of piled teacups. More photos and article here.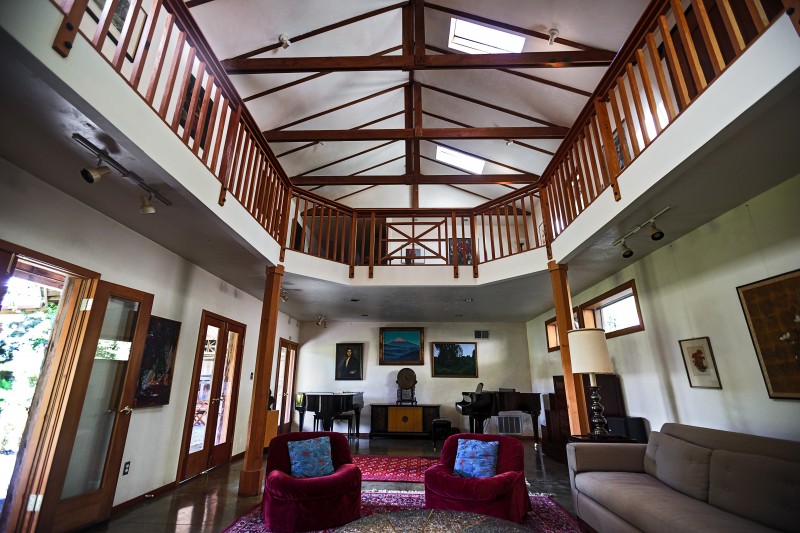 Former Stable Gets a Leg Up
Rancho Wikiup, a 100-year-old stable where famous thoroughbreds once pranced, is now home to Carlos and Nancy Guevara, who renovated the property and raised their family there. When their children trotted off, they turned this landmark that housed horse soldiers during World War II into a wedding and event venue extraordinaire. More photos and article here.
Subscribe to Our Newsletters!