On a sunny spring day, Missy Adiego relished a bit of family time in the front yard of her Valley Ford home. She and her daughters, Avery, 8, and Hadley, 6, practiced lead changes as they leaped over the pony jumps that her husband, Joe, made by hand for Christmas the previous year.
Leads are a challenging idea for people new to the equestrian world. It has to do with which of the horse's forelegs, left or right, reaches farther forward when it is cantering or galloping. But it's important to learn, as Missy explained to her children, because a horse running on the incorrect lead will be off-balance and have trouble making turns.
The third daughter, Leary, 6 months, watched from a stroller on the brick-lined walkway to the front door. Chickens scattered across the lawn as the family's Jack Russell terriers, Ellie and Ivan, joined in the jumping.
And standing off to the side, the pony, Grant, who all this fuss was about, ignored everything, his lips pinned to the sweet grass as he grazed.
"It's a good thing, sometimes, that we don't have neighbors close," said Missy with a laugh, visualizing the sight of a grown woman, two girls and two dogs flying, skipping and bounding in bare feet over pink and blue crossbeams flanked by white picket fences. "Grant is a cranky Welsh show pony, so it just seemed easier to show the girls myself."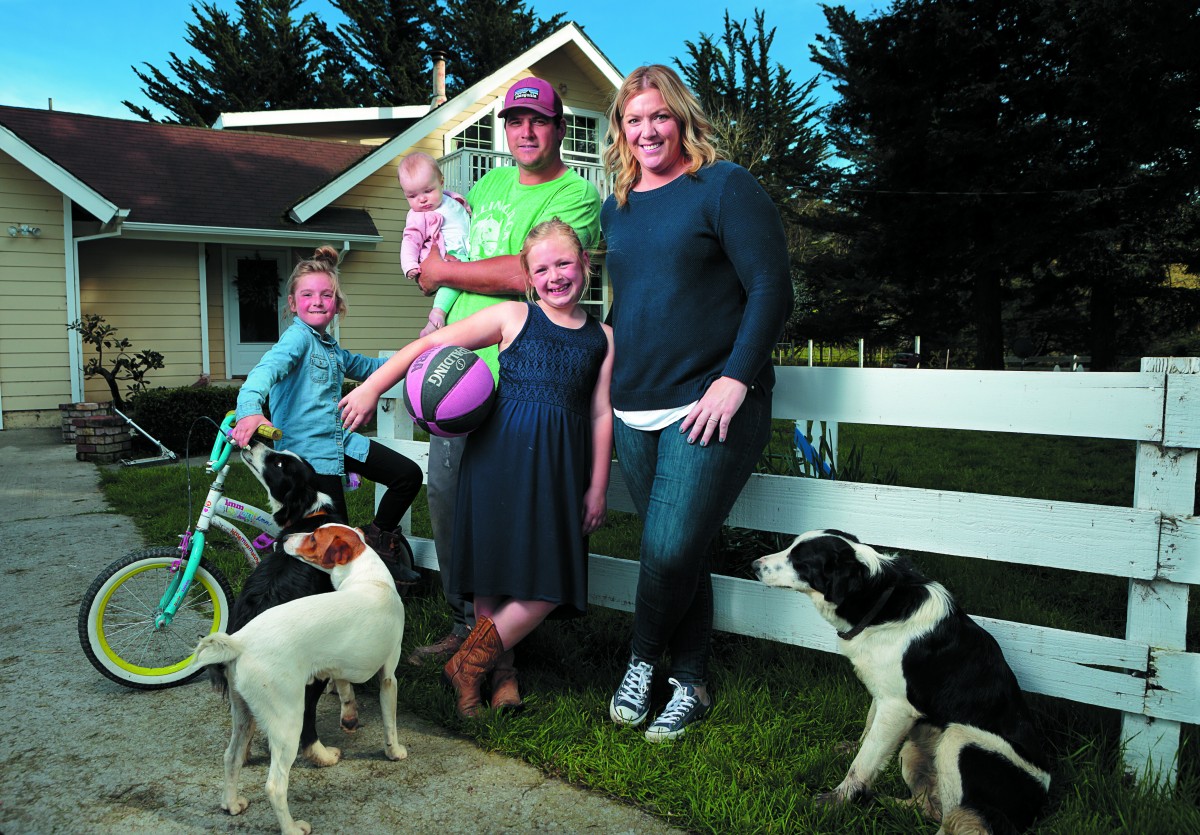 But when you live on 125 acres surrounded by rolling hills in western Sonoma County, it's a privilege to be as silly as you like. Too, when you're a farming family, managing more than 1,000 East Friesian sheep and a startup milk, ice cream and butter business, laughter can be the only thing to keep you sane.
As Missy, 33, padded back into her home, a two-story yellow clapboard trimmed in white picket balconies, she hoisted Leary to her waist and paused to take in the bright living room. Just over a year ago, she and her family were packed into a 700-square-foot, two-bedroom, one-bath cottage quite literally in the middle of their business, Haverton Hill Creamery in Bloomfield two miles north.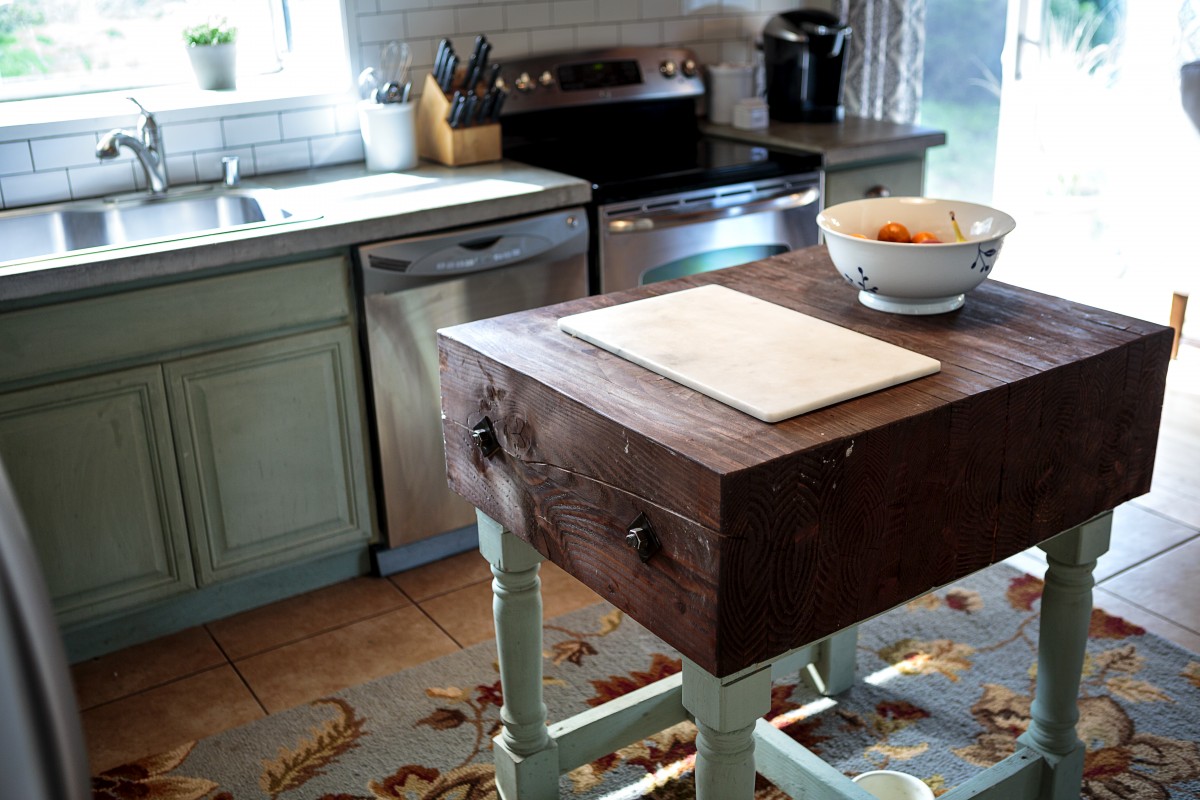 Joe, now 31, had done miracles renovating the battered white stucco bungalow into a cozy nest, updating top to bottom with new floors, wall removals, a complete kitchen revamp and bunk beds for the kids. Missy had decorated with lots of white paint and wood accents, floral-pattern rugs and dark-fabric furniture to embrace an ever-increasing menagerie of working farm puppies that now numbers the two terriers, five Great Pyrenees and two Border collies.
Joe built a two-story playhouse with a slide and swings in the backyard, and for five years, the family made it a home, riding their horses across the open hills, swimming in the natural lake and hosting birthday parties on the tidy patch of lawn near the horse barn.
Still, muddy tractors, trucks, livestock and the milking and bottling buildings were mere steps away.
"I felt like a Barbie in her tiny dollhouse," Missy recalled. "It seems crazy now, but we were really happy."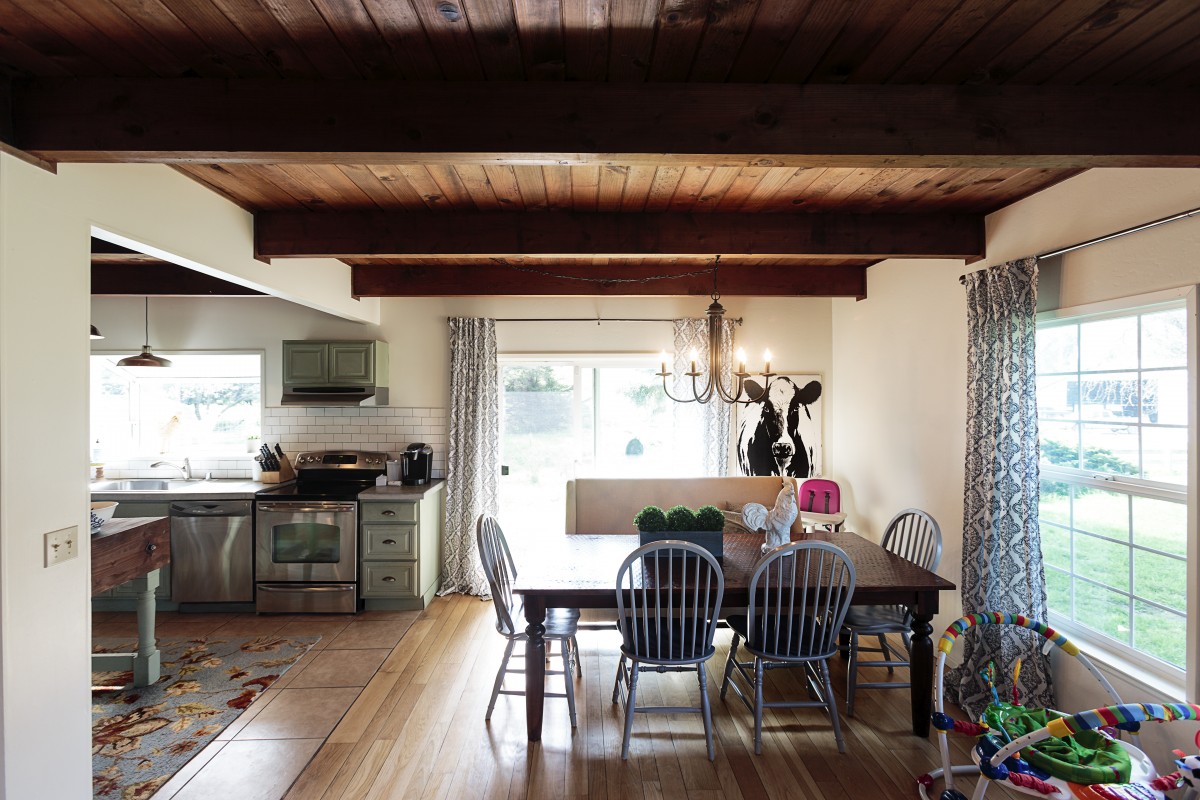 With four bedrooms and three baths across 1,700 square feet, the new house is a virtual palace, sequestered at the end of a long driveway fronted by a blue and red barn. Most of the sheep remain at the dairy property, but the home's entry barn has been converted to a lamb nursery, where the little ones nurse from a custom machine designed to replicate their mothers' milk production cycles through the day. If a baby needs encouragement to suckle, "lamb whisperer" Ramon Rodriguez calls it to him with a cooing "baaaa," then cradles it and feeds it milk from a repurposed Corona beer bottle.
There are green pastures for juvenile sheep to get acclimated to the outdoors, a pet Holstein cow named Buttercup, vast expanses for riding the horses, TC and Penelope, and cocooning groves of redwoods and cypress trees to picnic underneath. And like pretty much everything in their lives, the home has come from the Adiegos' backbreaking work.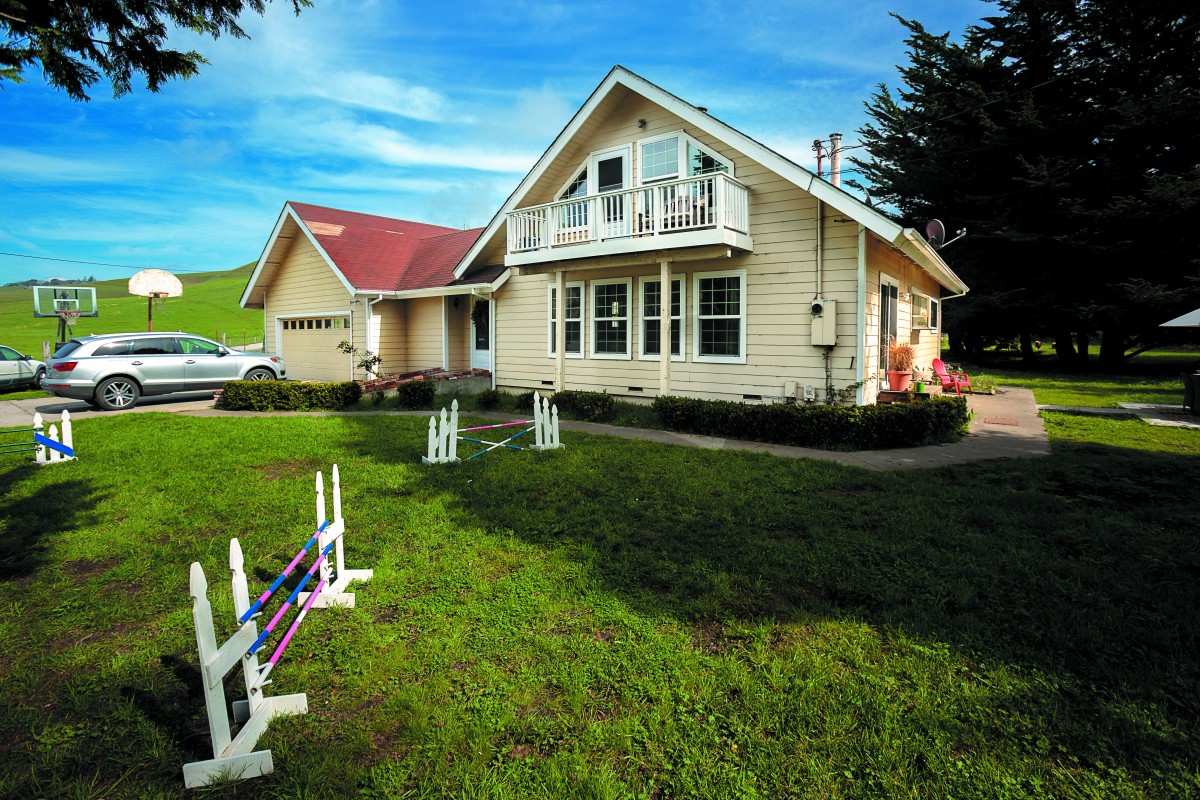 "Luckily for the kids, Mom and Dad are DIY," Missy said, showing a chic kitchen boasting polished concrete counters that Joe made, open shelving for colorful cups and plates that act as art, and an old, ornate picture frame remade into a corkboard hung with the girls' schedules at their Sebastopol school. "There's no money when you're starting a business."
It's a long-running family joke that Joe's real name is "Joey-can," as in "Joey can do it, Joey can build it, Joey can make it happen."
"I always tell him, 'It'll only take a second,'" she said. "I'm always signing him up for more work."
Joe, who stopped by the house to pick up a Pyrenees to put on sheep guard duty at the Bloomfield ranch, sighed and cracked a smile. "I haven't told her all the things I know how to do," he said. "She'll make me do it, and I'm getting too old."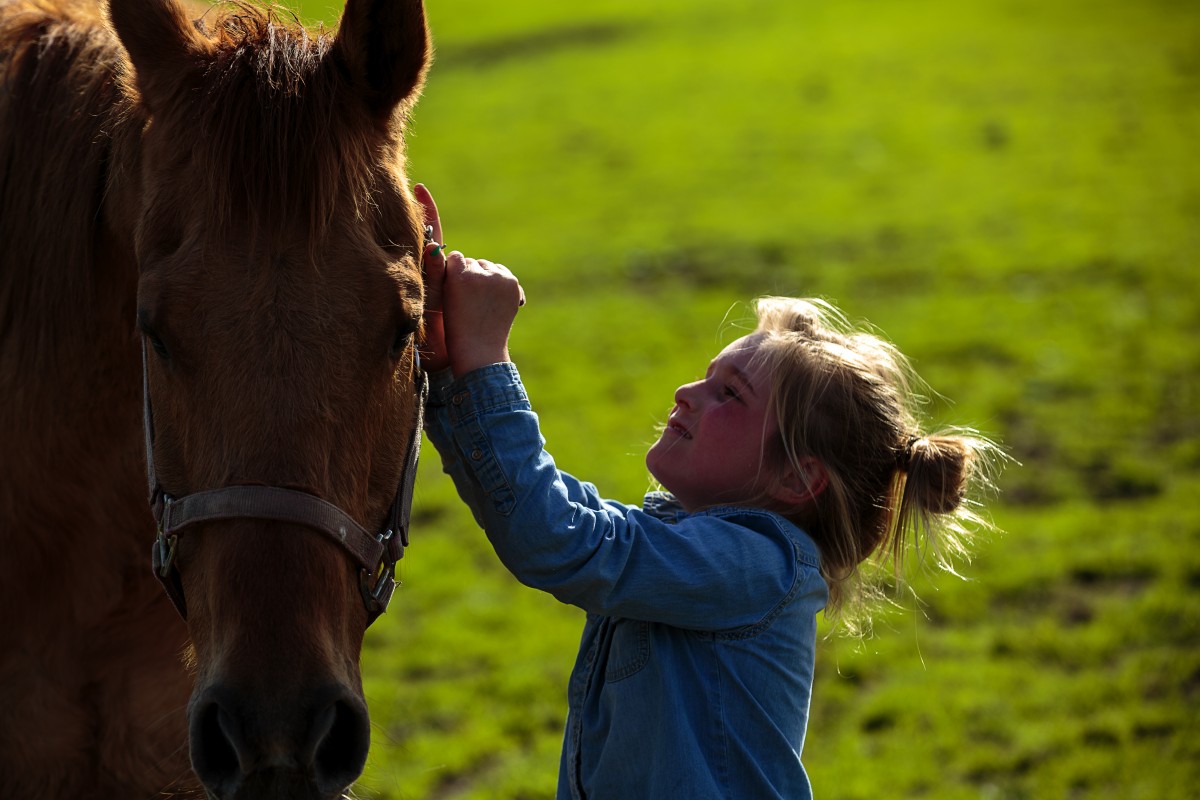 While the home and land are rentals, the Adiegos agreed that the most practical thing in their lives is capturing their dreams, whatever it takes. The couple has long-term leases on both properties, and the Bloomfield land in particular had to be extensively renovated anyway, to get its dairy permits back after lying fallow for many years.
"We didn't have a family who could give us a ranch," Missy said. "And, well, we didn't have a choice. Farmland is very hard to find here, and the Bloomfield house was almost unlivable and very dirty. Farming's hard, but we do it for the lifestyle. I see some of the kids who live in town, and it's all about clothes and cellphones, and that's scary. Mine are in 4-H and do farm chores with us, and they seem to love it."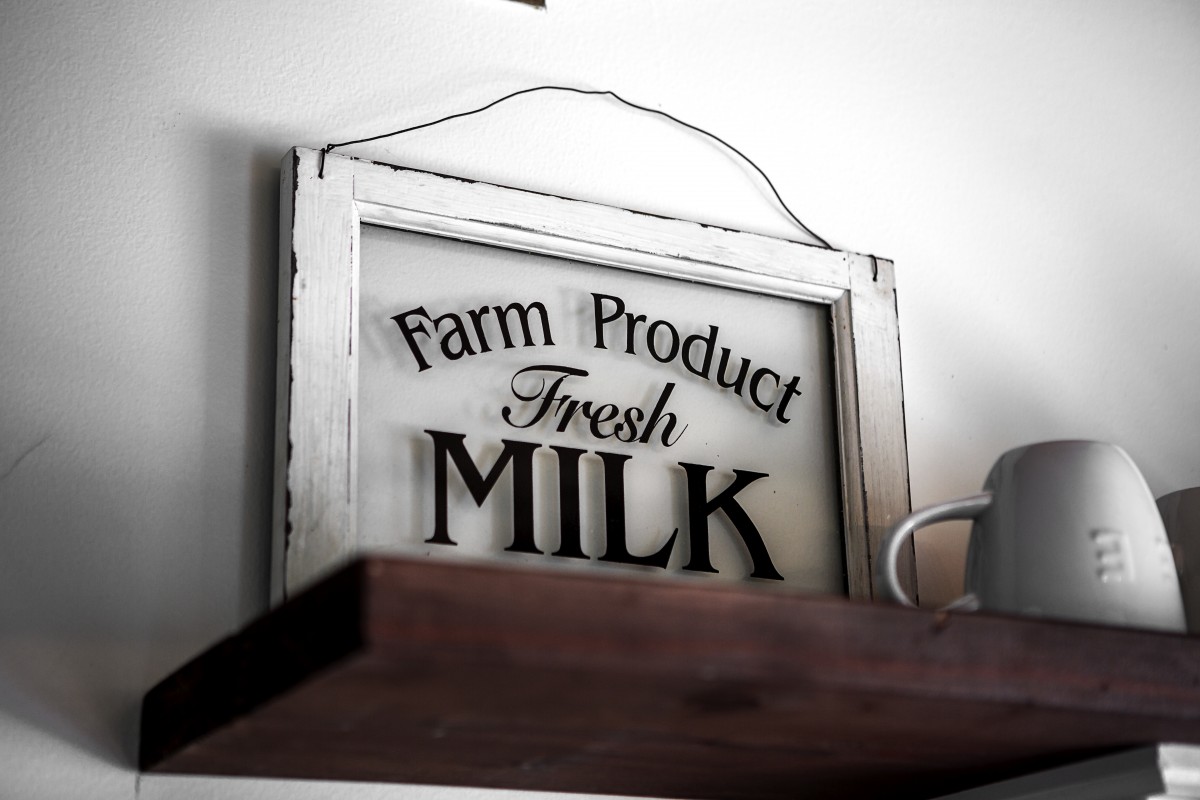 It's a multigenerational love. Joe's grandparents ran a Petaluma cattle ranch and his parents, Jolene and Tony Adiego, own Arolo Co. dairy equipment in Petaluma. Joe had done ranch construction ever since he could wield a hammer, and enjoyed 4-H and Future Farmers of America as a youth. Still, he admits it's been a huge learning curve to run the only creamery in the U.S. that bottles sheep's milk. The ranch also raises some 175 Dorset sheep for meat.
Missy grew up in upstate New York on horse farms. An accomplished competitive rider and trainer, she felt more destined to wear $200 hunter-jumper breeches than the blue jeans and plaid shirts she favors today. Polished leather boots have been replaced by rubber boots when she works in the dairy barn or pastures.
"But I always wanted a farmhouse and rural life," she said. When she met Joe through a mutual friend, the instant attraction led to what's now a 10-year marriage.
Their landlord, now in his late 80s, had toured Haverton Hill two years earlier, and Joe had stepped in to help him manage his own Swallow Valley Farm sheep flock.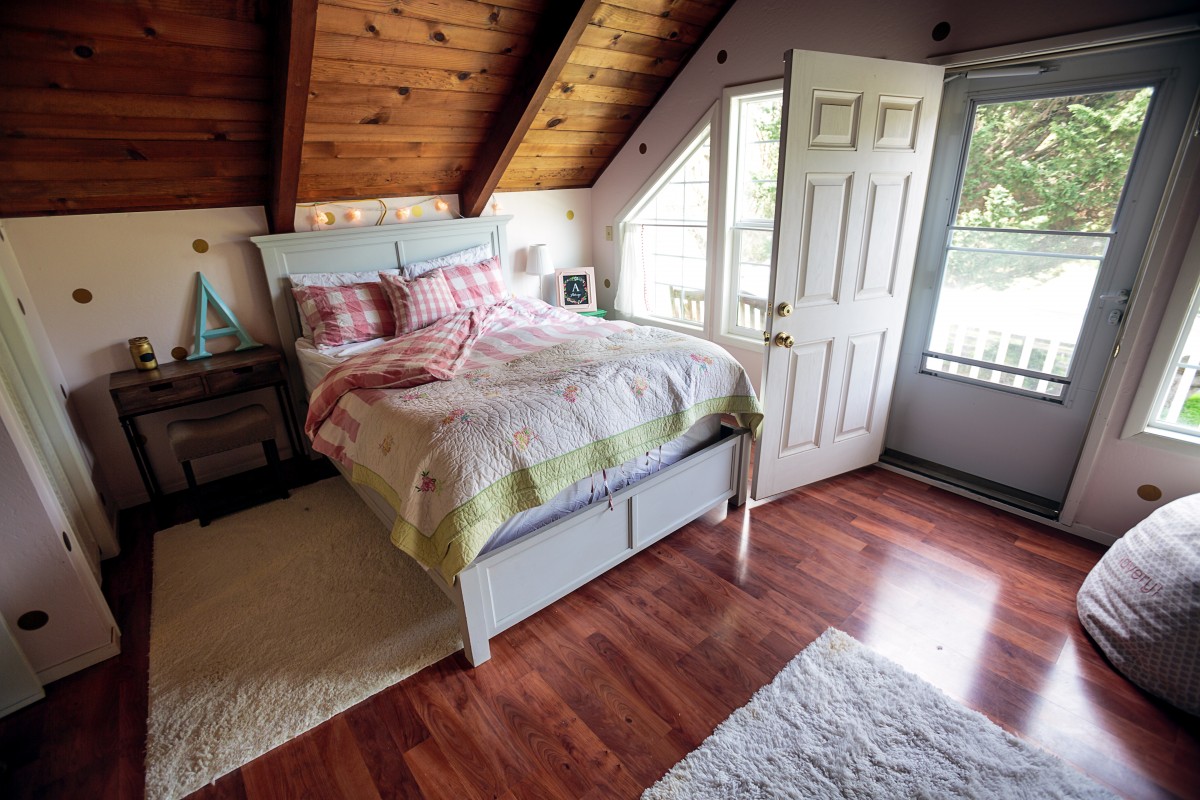 The Valley Ford house, likely built in the 1980s, was a disaster, with walls Missy described as Curious George yellow, floors of four different materials and colors patch-worked together, worn mismatched laminate, and border wallpaper in duck patterns. There was torn-up door trim, a brick mantle and oversize hearth in one bedroom, but no fireplace, and layers of filth.
"Well, I always wanted a farmhouse that was lived in," Missy recalled, shrugging. "Animals and dirty boots, real life."
But pretty, clean and girl-friendly was important, too, all within a barebones budget. Fortunately, Joey-Can is joined by Missy-Can, who loves to decorate and is a skilled photographer, the walls hung with her black and white portraits of sheep.
"The house was low cost from our landlord, since it needed major TLC," Missy said. "We figure, you want to love where you live, and we do all our own work. So with a little paint and elbow grease on my end, and some larger work on Joe's end, we got the house looking like a loved home again."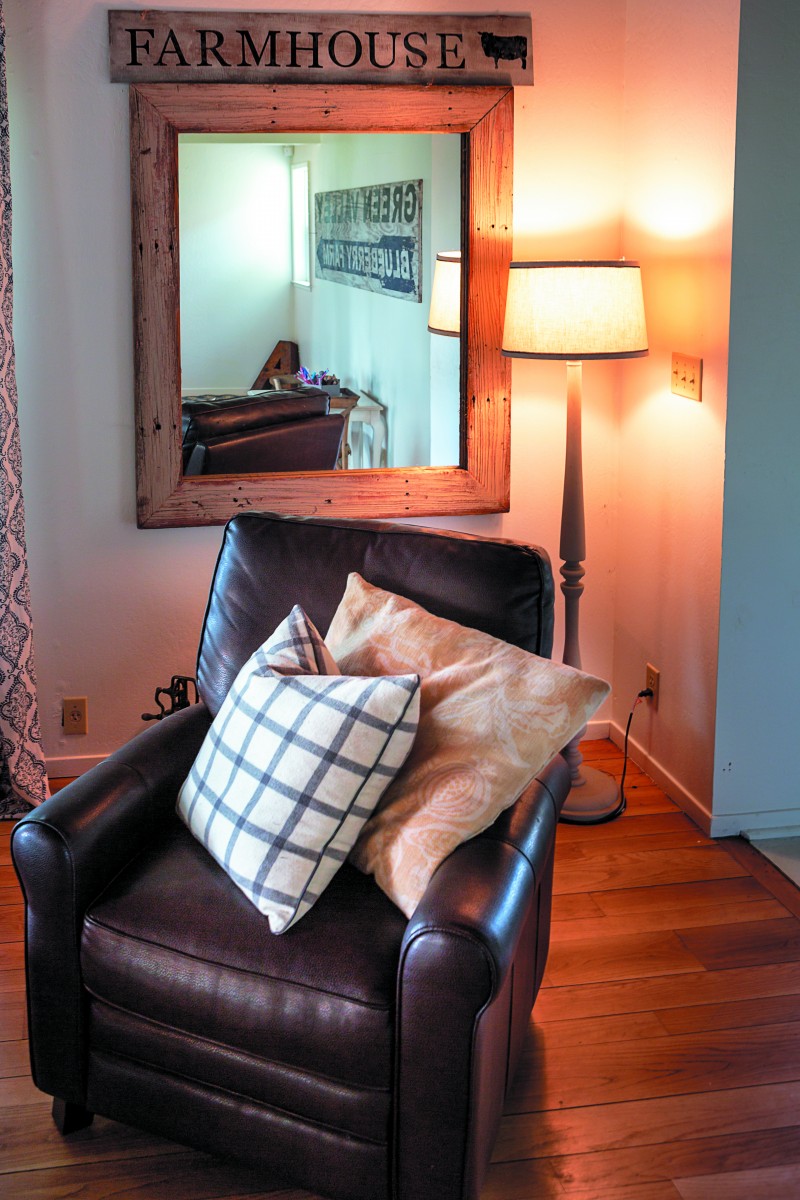 Everywhere are modest, homey touches that look expensive. A lovely weathered plank on the entry wall reads Green Valley Blueberry Farm; it was being used as a cash register counter in a Cloverdale antique store and Missy snatched it up for $40.
In the kitchen, Tully, a black and white cat, purrs as he wraps his body around the carved wood legs of a butcher- block table Joe made from scraps. White subway tile left over from building the creamery room forms the backsplash above the concrete counters.
"We argued about using granite tile: Joe really wanted that," Missy said. "That's where our marital spats come in, over design. Then we saw the price, and concrete it was."
They repainted every inch inside the house, except for the gorgeous dark wood-beamed ceilings, and replaced all the floors with wood and tile, not an easy task since Missy was too ill with a difficult pregnancy to take on a lot.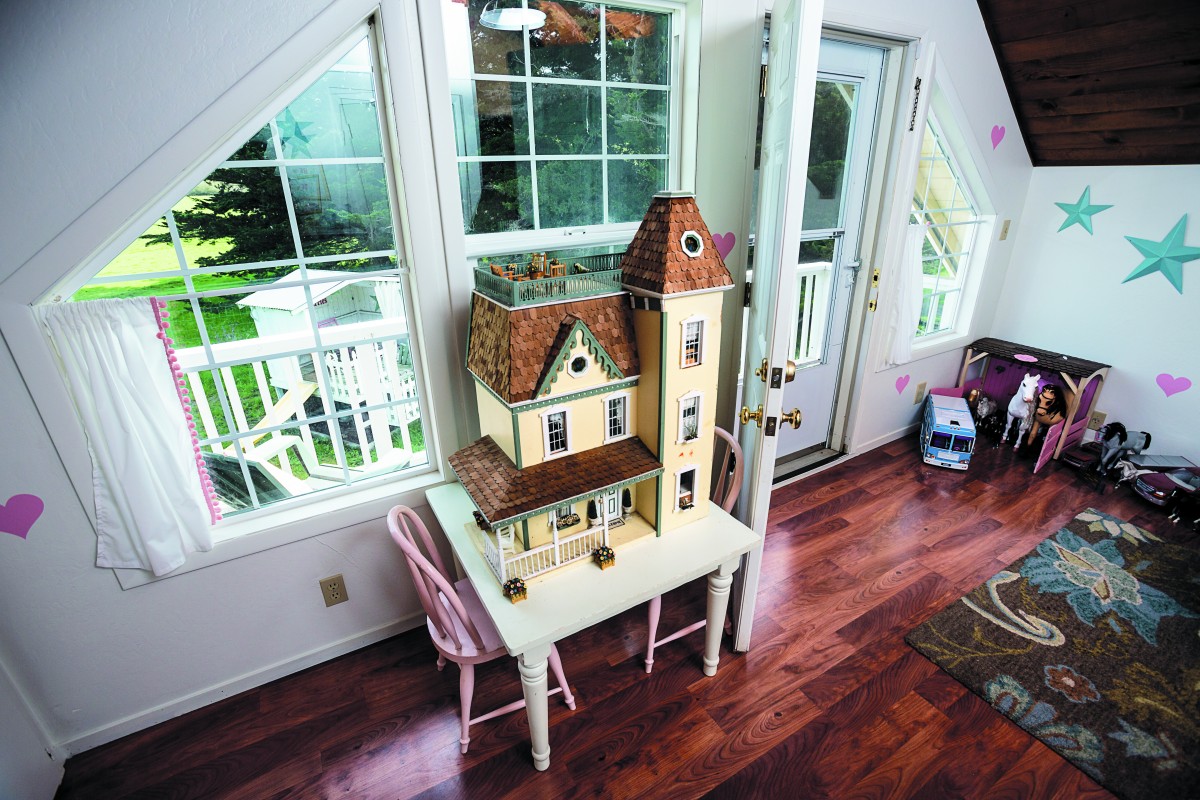 The results were worth it. Leary's nursery boasts a sliding wood barn door Joe made for her closet, a $20 Goodwill dresser Missy cleaned up and painted pale pink, and an antique chandelier. Avery's walls are bright with gold accent dots and triangular closets under a sloped ceiling.
Hadley, meanwhile, has a Dutch stable door Joe built as her bedroom entry. "She is horse-obsessed," Missy explained. "It's borderline annoying, even for me."
The older girls have private poster rail balconies and play cubbies hidden in walls; Hadley can see the playhouse from her room, after her dad brought it to the new homestead with a giant crane, then built a chicken coop beneath. The artwork is views of real sheep dotting the hills outside.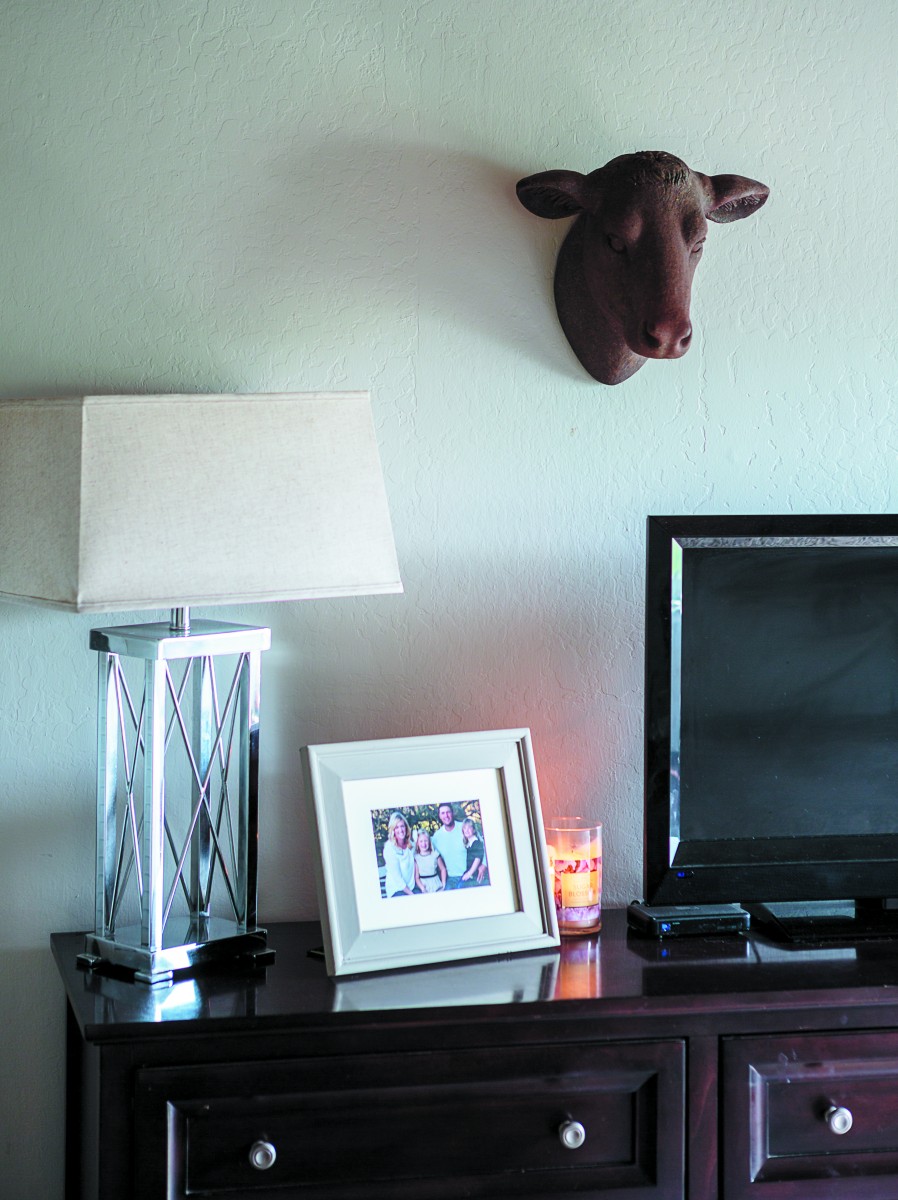 In a "Little House on the Prairie" touch, a hideaway nook at the top of the stairs was turned into a tiny classroom with a Laura Ingalls school desk and chalkboard, hidden by billowy pink curtains.
Still, the penny-wise charm is realistic for a life where muddy terriers are bathed in the kitchen sink each night.
"People say I'm crazy to have a white couch, but it's slip-covered, and I bleach once a week," Missy said.
Ultimately, the big new house brings "more to clean," Missy said. "But we're so lucky. My day starts with chickens pecking on the glass door for pancakes, and in the afternoon, the chickens and dogs nap together on the deck. Best of all, I can have friends over now and not sit on them."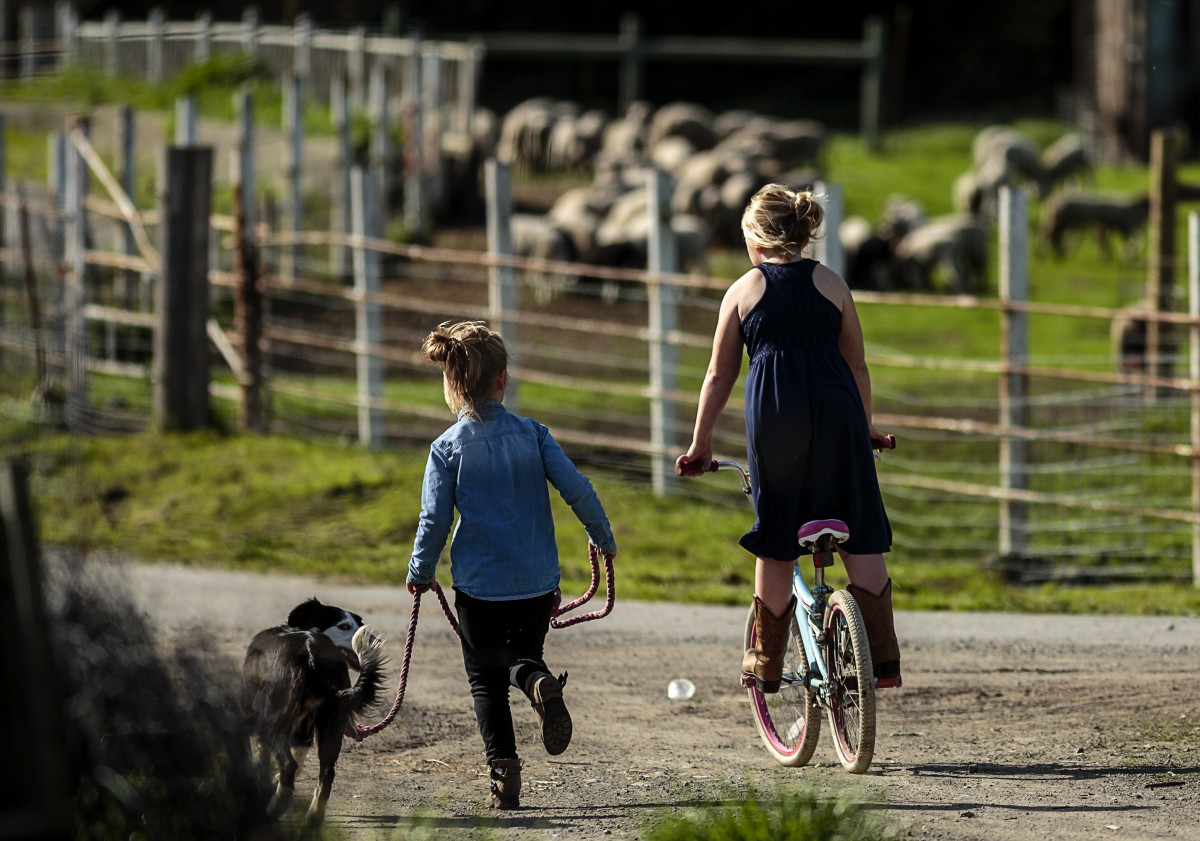 Haverton Hill Products
Being the only dairy selling sheep's milk at retail in the country is a daunting feat, requiring not only animal expertise, but skilled marketing.
"Most other farms don't have the milk supply to do so, or consumers that will buy it," said Missy Adiego of the slightly sweet, nutty, cream-rich beverage she packages in old-style glass bottles. "But we are in a food mecca, where people are very receptive to new tastes."
Haverton Hill Creamery's interesting edibles also include ice cream, butter and, new in March, feta cheese, all produced from sheep's milk. Boasting almost twice as much protein as cow's milk, sheep's milk is high in calcium and mono- and polyunsaturated fats. It contains substantial amounts of vitamins A, D, E and B12, folic acid, zinc, magnesium and phosphorous. It's also naturally homogenized, easily digestible and an option for those who are lactose intolerant.
The small-batch, European-style uncultured butter is made from fresh cream that's slowly churned with a light sprinkle of fine sea salt. Rich with 85 percent butterfat (compared to 80 percent for cow's milk), it's silky and mildly sweet. Haverton ice cream is made with sheep's milk and cream, organic cane sugar, tapioca starch and sea salt, accented with ingredients from partner farmers for flavors including mint chip, hazelnut crunch, dark chocolate cacao nib and strawberry balsamic. There's less fat than cow's milk ice cream and more protein, calcium and vitamins. Produced in small batches, the feta is fresher than any import, offering a creamy-soft texture with a lovely salty finish. Look for Haverton Hill products at Andy's Market, Oliver's Markets, Pacific Market, Whole Foods and other specialty food retailers.
Haverton Hill Creamery, 5110 Bloomfield Road, Petaluma, havertonhill.com
Photography by Chris Hardy.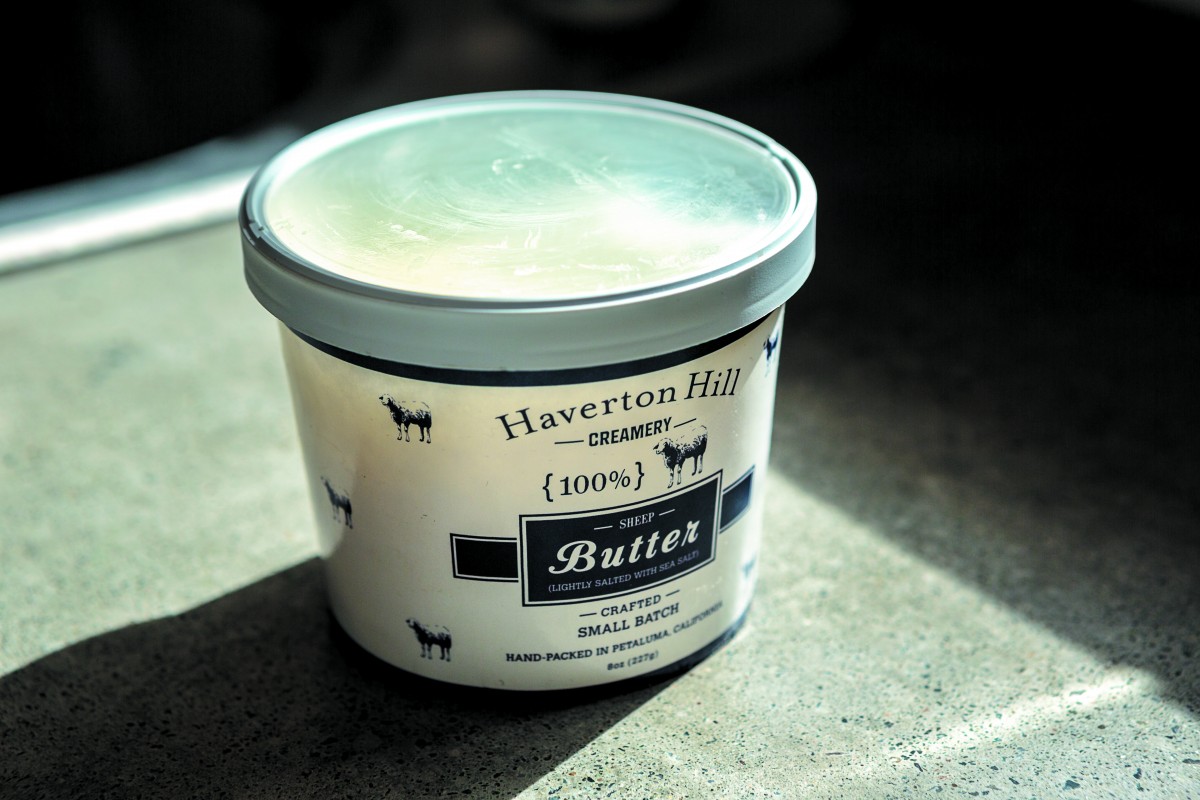 Subscribe to Our Newsletters!