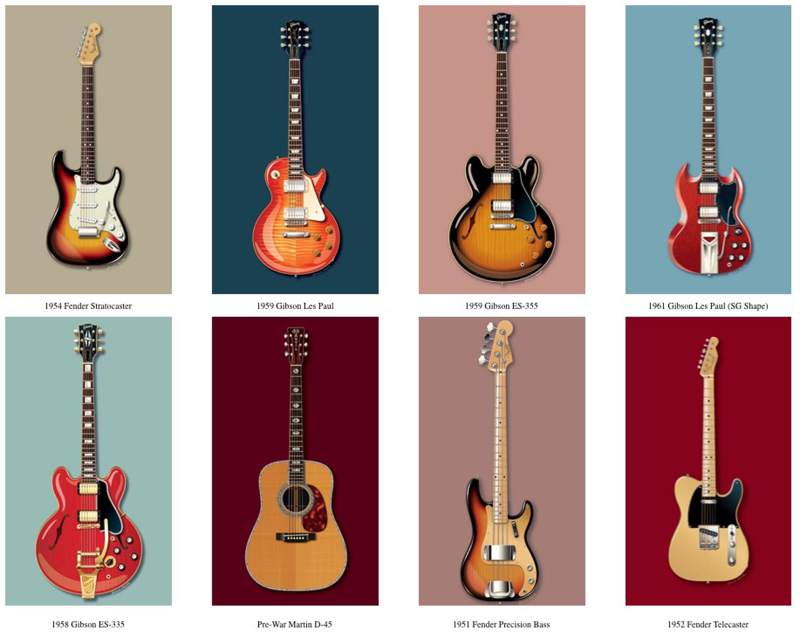 Some 5,000 years ago, possibly in Mesopotamia, some enterprising person began to pluck out a tune on a stringed instrument. It's not readily apparent whether that inventive soul also named the instrument, but it's still around, and it's called the oud. (Rhymes with 'food.')
You'll find an oud, as well as the Rickenbacher Silver Hawaiian Lapsteel, the Fender Telecaster, the Gibson Les Paul and other outstanding contributions to evolution of the guitar in the new exhibit "Medieval to Metal," which opened Saturday at the History Museum of Sonoma County in Santa Rosa.
There's the Gretch Chet Atkins 6122 Country Gentleman, made to accommodate the distinctive fingerpicking style popularized by country music legend Chet Atkins in the 1940s. And there's the Superstrat, introduced in 1976 and made famous by rock star Eddie Van Halen.
This is an exhibit with a wry sense of humor, evidenced by the empty exhibition case marked "Air Guitar," accompanied by a placard soberly explaining that "the air guitar is an imaginary instrument that is played as if it were an actual physical instrument." Yes, one just pretends to strum.
The traveling collection of some 40 guitars, all in beautiful condition, comes from the National Guitar Museum, which is based in Rochester, N.Y. but so far has no actual museum building of its own, said Eric Stanley, curator of history at the Sonoma County museum.
"Two of these collections are traveling the country, and they're looking for a home," he said. "I'm going to make a case for Sonoma County. There are so many great guitar-makers here."
In any case, these guitars have found a home through Sept. 4 in the downtown Santa Rosa history museum. Stanley has supplemented the traveling exhibit with an array of guitars made by local luthiers, on display in the museum's upstairs gallery.
"This is a part of the story I wanted to tell," Stanley said. "For example, Alembic Inc. is based in Santa Rosa. They made some of Jerry Garcia's guitars. A couple of those are in the show."
The upstairs display also includes a bass made by Doug Irwin of Santa Rosa, who is known for creating Garcia's ornately decorated "Tiger" guitar, Stanley said. In a side room next to main display space, the museum also has included another secondary exhibit, a series of prints of famous guitars created by artist Gerard Huerta.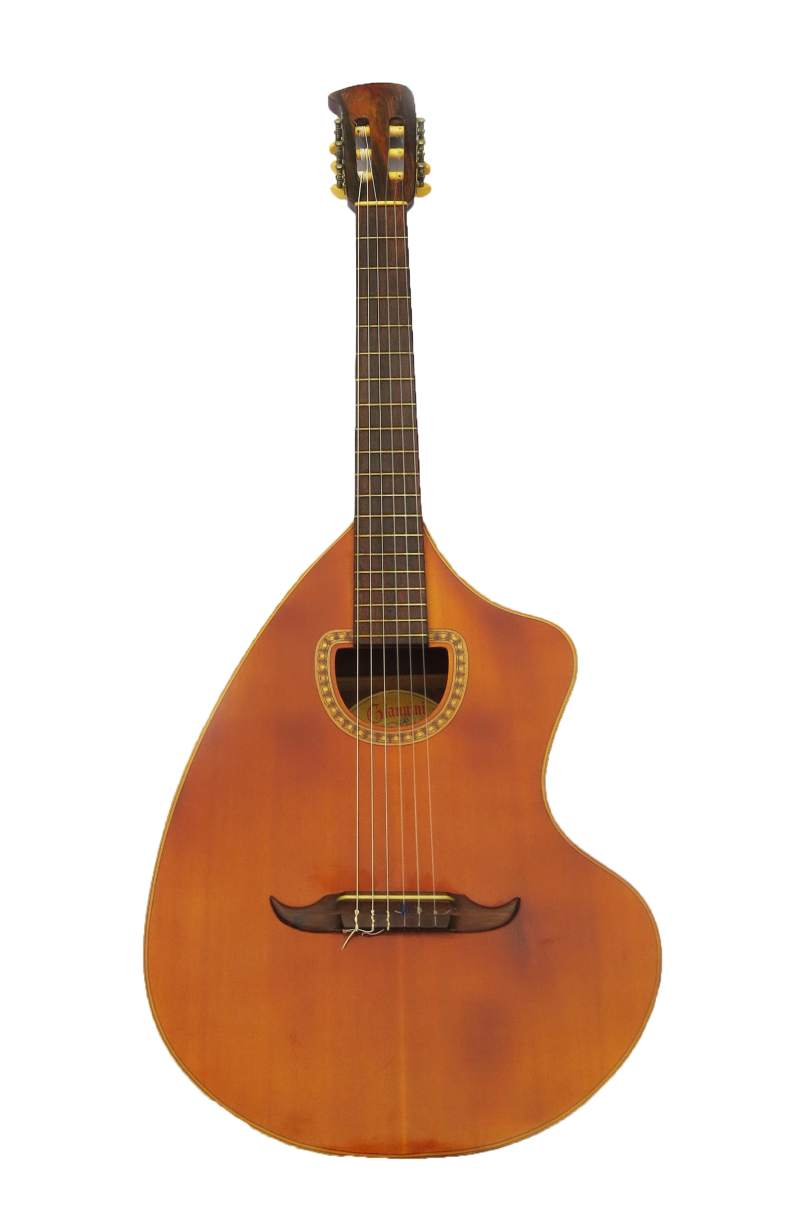 The Craviola Giannini, created by Tranquillo Giannini with Brazilian musician Paulinho Nogueira is one of the most notable guitars made by Giannini due to its unique shape and sound identity. It gained widespread visibility after it was used by Led Zeppelin's guitarist Jimmy Page.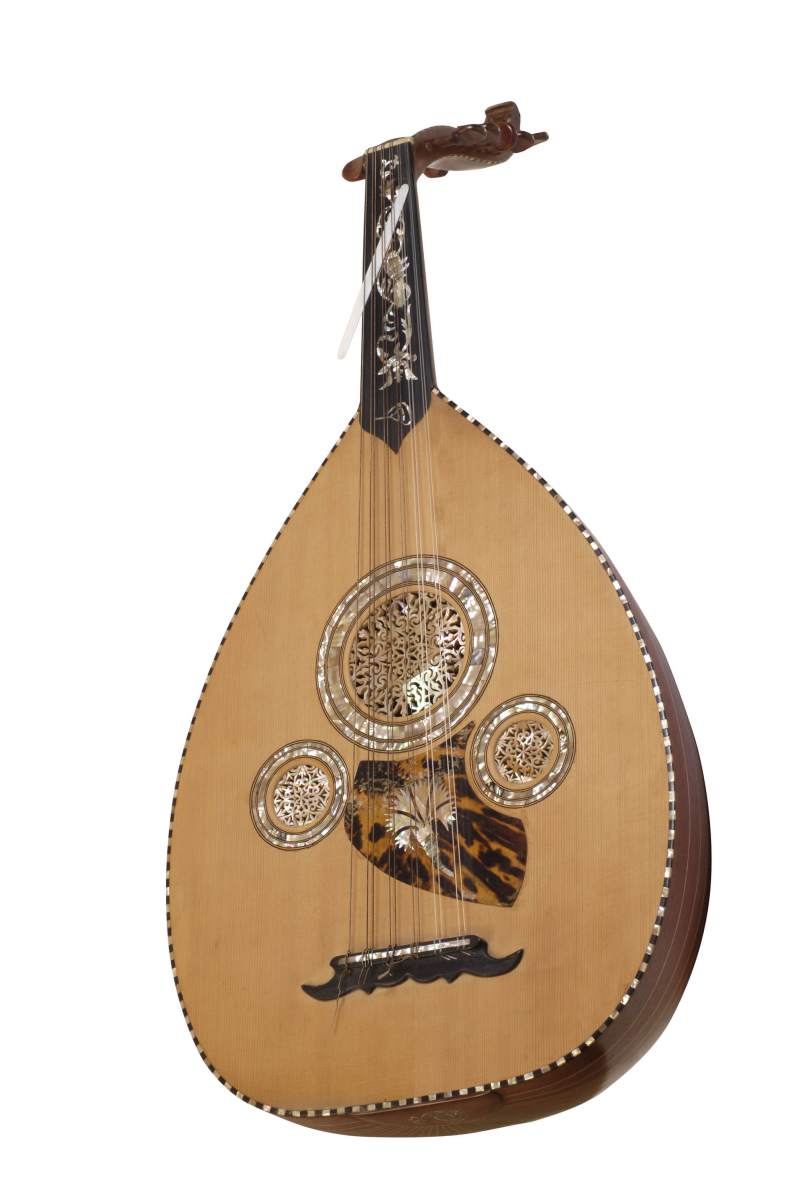 The oud — rhymes with "food" — has been in existence for thousands of years. It is one of the oldest stringed instruments in the world, and there are references to it going back to 3,000 B.C. The oud probably originated in the Middle East, perhaps in Mesopotamia (the region that is now Iraq). Part of the Sonoma County Museum exhibit, 'Medieval to Metal: The Art and Evolution of the Guitar."