Want to hear some live music and have some fun? Short on cash? If you know where to go, you can walk right out your door without even checking your wallet. In the summer season, Sonoma County offers plenty of free shows, most of them outdoors. Listed below are some of the free options available this summer.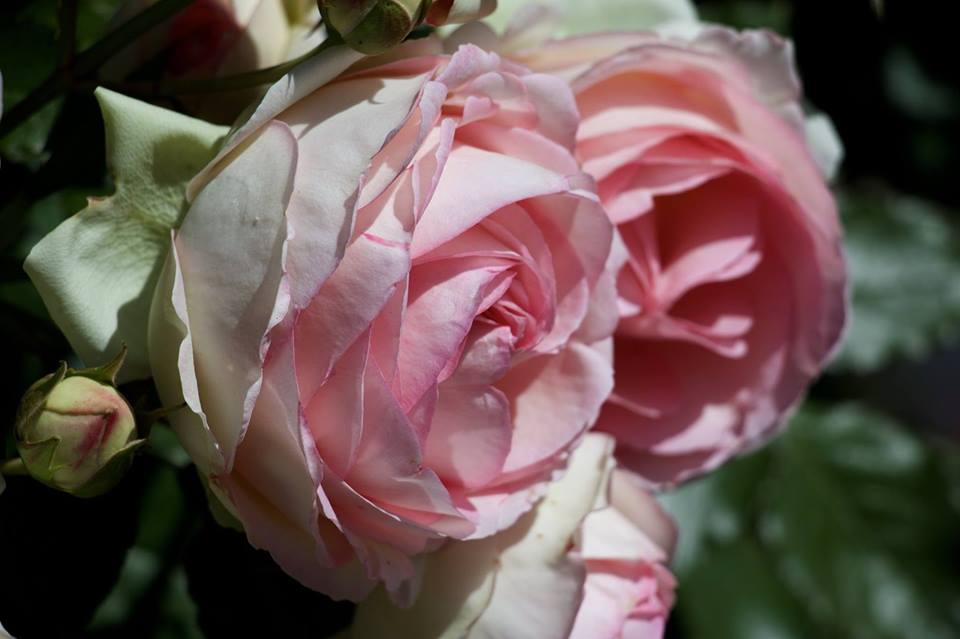 Art in Bloom, Windsor: Windsor Fine Arts and Flower Show features floral exhibits and visual arts June 2-5 at Huerta Gymnasium, 9291 Old Redwood Highway, 6 to 8 p.m. Friday and Saturday, and Sunday from 10 a.m. to 4 p.m. The show is presented by the Windsor Garden Club and Windsor Parks and Rec. ci.windsor.ca.us.
Cotati Jazz Festival: Downtown Cotati's La Plaza Park heats up from noon to 5 p.m. June 19 as the Cotati Chamber of Commerce sponsors its annual jazz festival. Live acts keep the main stage hopping, with music spilling over to the Redwood Cafe and other nearby clubs. 795-5508, cotatijazz.com.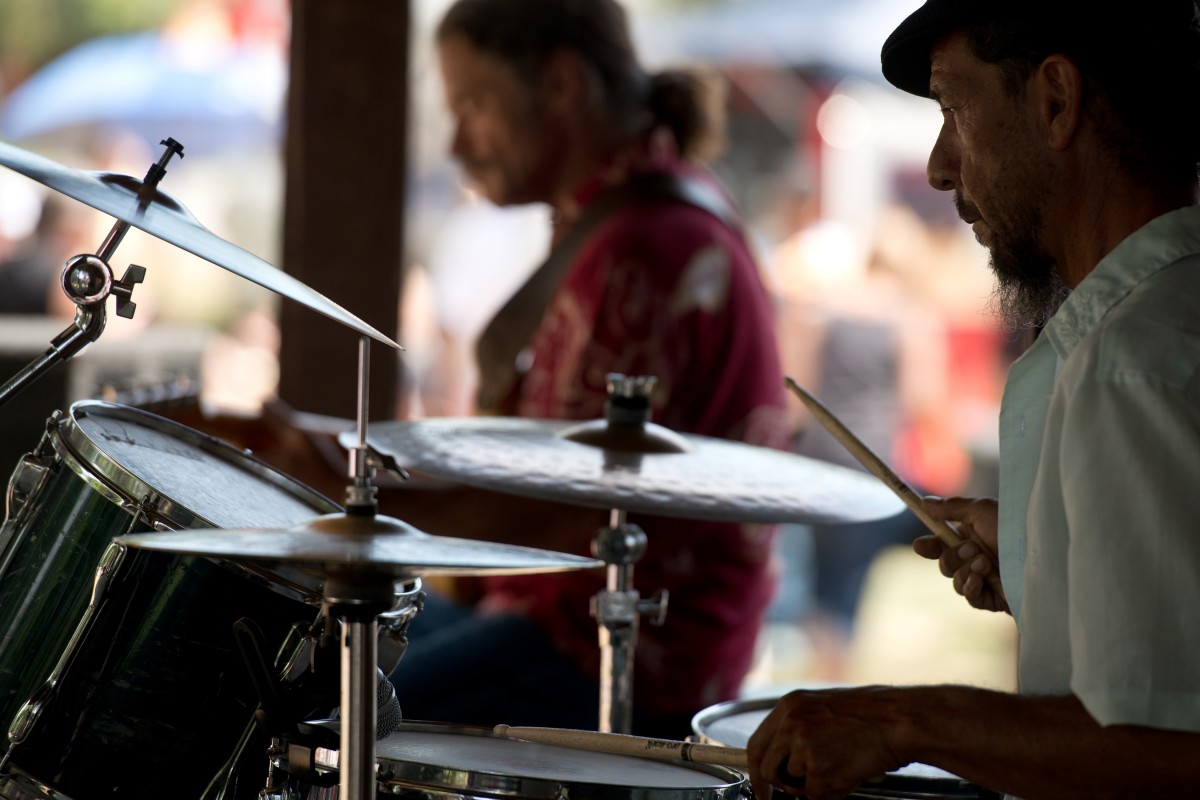 Concert series, Montgomery Village, Santa Rosa: Through Oct. 9, Montgomery Village Shopping Center offers free outdoor concerts from 1 to 4 p.m. most Sundays at the Village Terrace by Cattleman's restaurant and from noon to 3 p.m. Saturdays and 5:30 p.m. to 8 p.m. Thursdays in the Village Court. 911 Village Court, Santa Rosa. 545-3844, mvshops.com.
Friday Night Live at the Plaza, Cloverdale: Cloverdale opens its town plaza each Friday from June 3 to Sept. 2 for summertime outdoor concerts that start at 7 p.m. Pop over to the adjacent Farmers Market for food, vendors and kids' activities. cloverdaleartsalliance.org.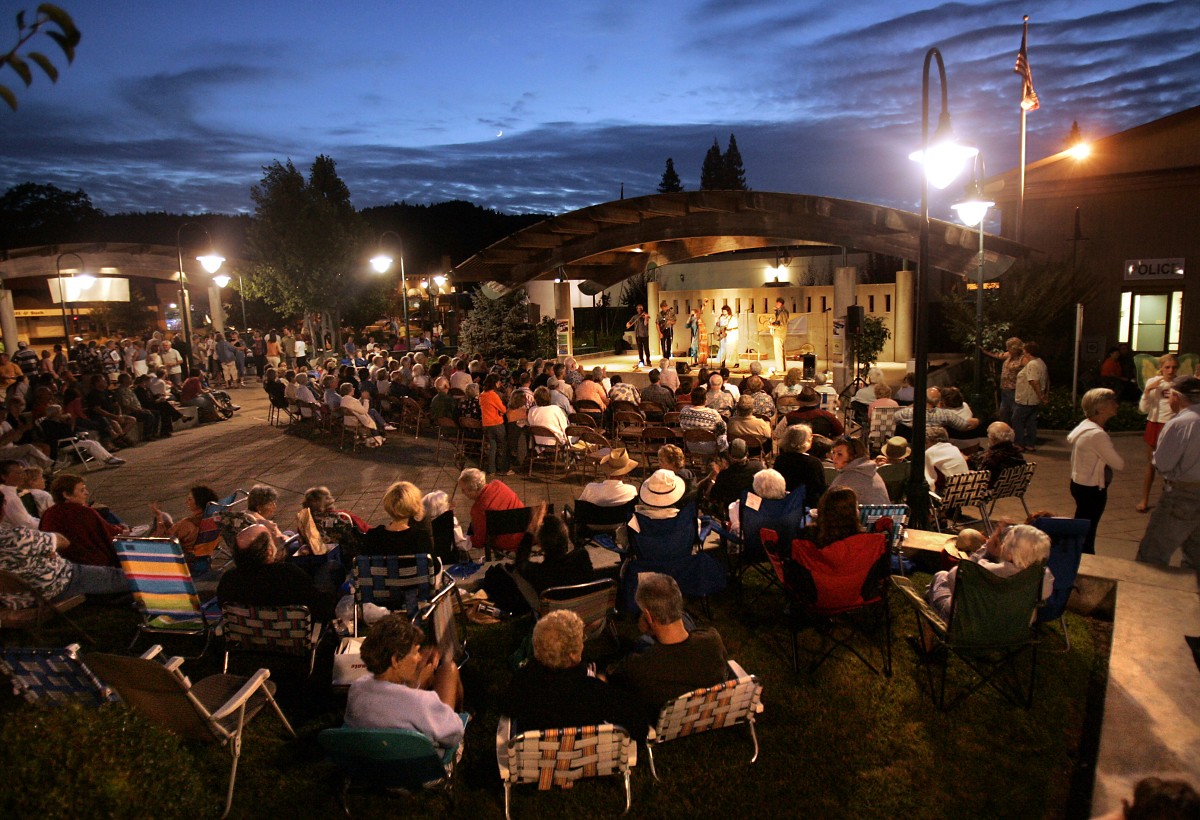 Peacetown Summer Concert Series: Jim "Mr. Music" Corbett presents a variety of popular local bands live at Ives Park from June 29 through Aug. 31. The weekly concerts run from 5 to 8 p.m. 7400 Willow St., Sebastopol. 707-508-5449, mrmusicfoundation.org.
Live at Juilliard, Santa Rosa: The 23rd season of Sunday night outdoor concerts opens July 3 and closes Aug. 14 at Juilliard Park, 227 Santa Rosa Ave. Music runs from 5 to 7 p.m. Sundays. srcity.org/liveatjuilliard.
Movies in the Park, Santa Rosa: Each year Santa Rosa Recreation and Parks shows free family movies in Howarth Park, beginning at dusk every Friday from Aug. 12 to Sept. 16. Beforehand, enjoy entertainment and food vendors. 630 Summerfield Road, Santa Rosa. srcity.org/departments/recreationandparks.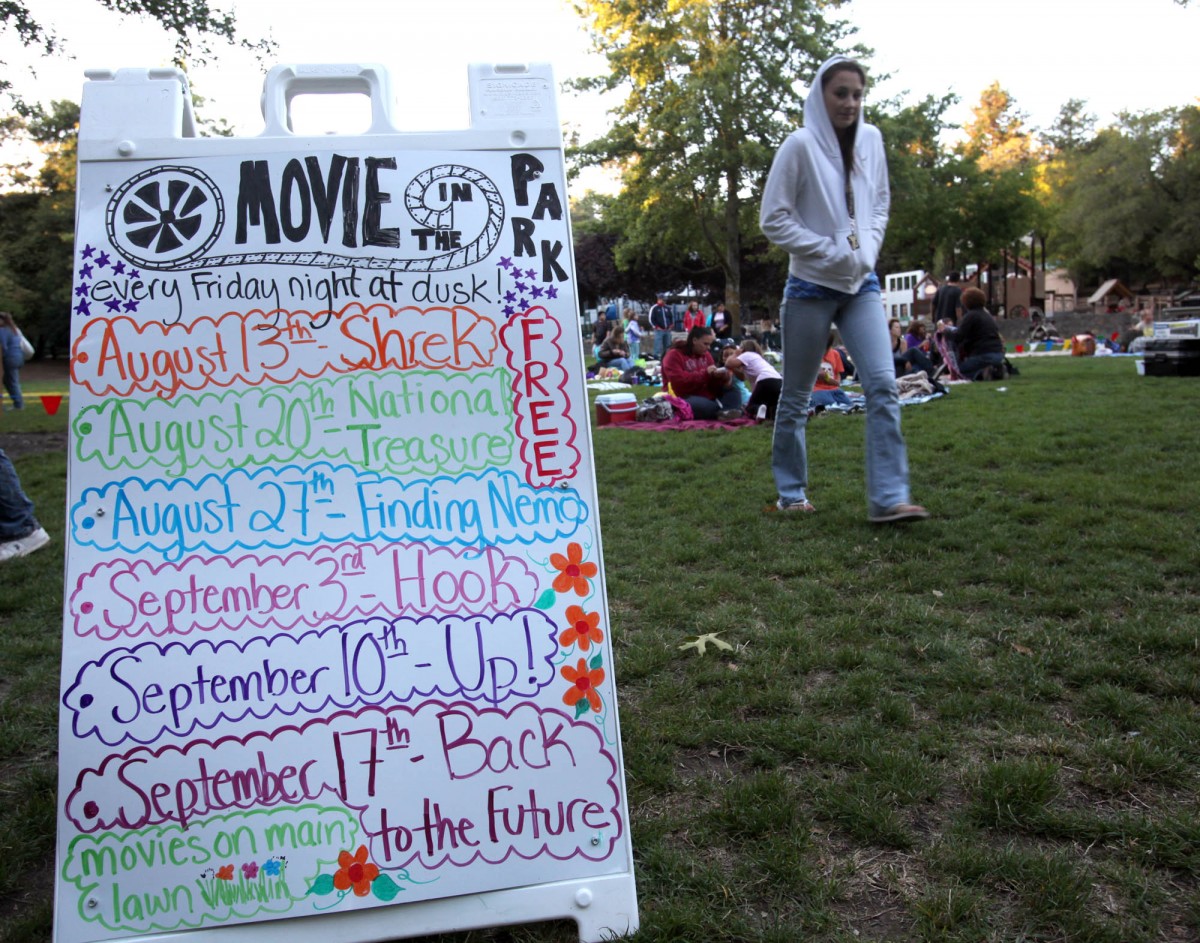 Railroad Square Music Festival, Santa Rosa: Enjoy live entertainment from 9:30 a.m. to 7:30 p.m. June 5 as North Bay Hootenanny hosts the Easy Leaves, Royal Jelly Jive, The Bootleg Honeys, Dixie Giants and more, plus artisan crafts, visual artists, circus acts, a family area and food and beverages. Wilson and Fourth streets. 326-5274, railroadsquaremusicfestival .com.
Stars Under the Stars, Santa Rosa: Pack a blanket and join the crowd on the St. Francis Winery lawn for a film under the stars. 7 p.m. on Thursdays, July 7-28. Wines are sold by the glass and food is available for purchase. 100 Pythian Road, Santa Rosa. 538-9463, stfranciswinery.com.
Summer Music Series and Food Truck Fridays, Sonoma: Sebastiani Vineyards & Winery hosts a summer concert series, with live rock and blues from 6 to 9 p.m. Fridays through Sept. 30, with food and wine available to purchase. Also, the last Friday of the month is "Food Truck Friday." 389 Fourth St. East. 933-3230, sebastiani.com.
Tuesday Kids Movies, Windsor: The Windsor Town Green becomes an outdoor movie theater each summer, showing family movies weekly at 15 minutes after sunset. This year they run between June 7 and July 26. ci.windsor.ca.us.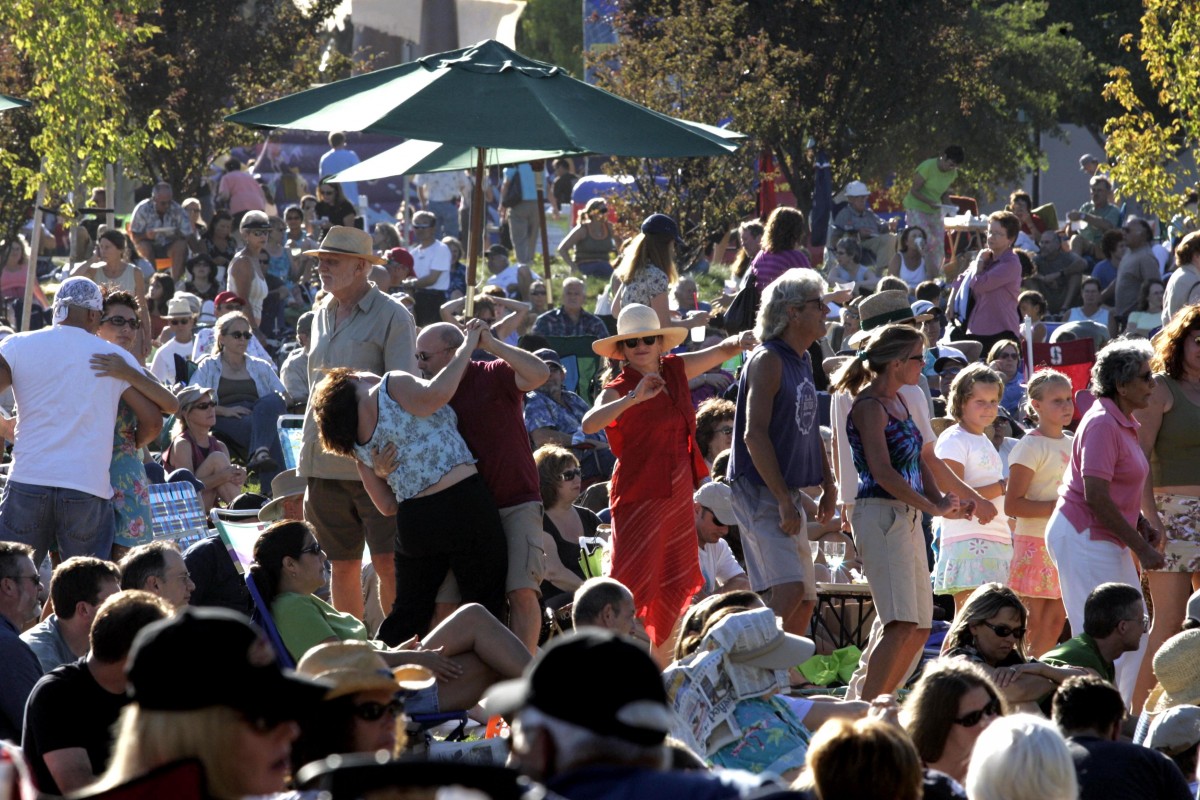 Summer Nights on the Green, Windsor: Thursday live concerts start at 6 p.m. weekly from June 9-Aug. 4 at Windsor Town Green, opening with the rockabilly sounds of Deke Dickerson. windsorfarmersmarket.com.
Tuesdays in the Plaza, Healdsburg: Enjoy concerts each Tuesday, May 31 through Aug. 30, in the Healdsburg Plaza. Food vendors set up at 5 p.m., concerts held from 6-8 p.m. 431-0331, ci.healdsburg.ca.
Wednesday Night Market, Santa Rosa: More street fair than produce market, the Santa Rosa Farmers Market attracts a crowd with live music, food trucks and vendors 5-8:30 p.m. Wednesdays through Aug. 17 along Fourth Street. wednesdaynightmarket.org.
Rockin' the River, Guerneville: A family-friendly series of dancin'-in-the-street parties opens June 23 and runs on alternate Thursdays through Sept. 15 at Guerneville Plaza. Music starts at 6:30 p.m. 869-9403, rockintheriver.org.
KRUSH Backyard concerts: The popular radio station hosts live concerts behind its building at 3565 Standish Ave., Santa Rosa. Music starts 6 p.m. Next up are The Soft White Sixties and Adia Victoria on June 9. The last show is Sept. 22. krsh.com.