The swanky Auction Napa Valley is this weekend, but if you weren't lucky enough to score a ticket, there's still a way in. We'll take you vicariously to the events at which the well-heeled sip cabernet sauvignon and bid wildly during four days of decadence.

Why should you care? The answer is simple.
The entire wine world will be watching Auction Napa Valley, a charitable powerhouse that has become a global leader in fundraising efforts. Organizers also are known for drawing celebrities such as Oprah, Jay Leno and singer John Legend.
Auction Napa Valley is, in short, the Super Bowl of wine charity events, the Big Kahuna, the main gig. Tickets for the weekend events range from $550 per person to $20,000 per couple.
Just your luck. Our admission fee for this highbrow string of events is free.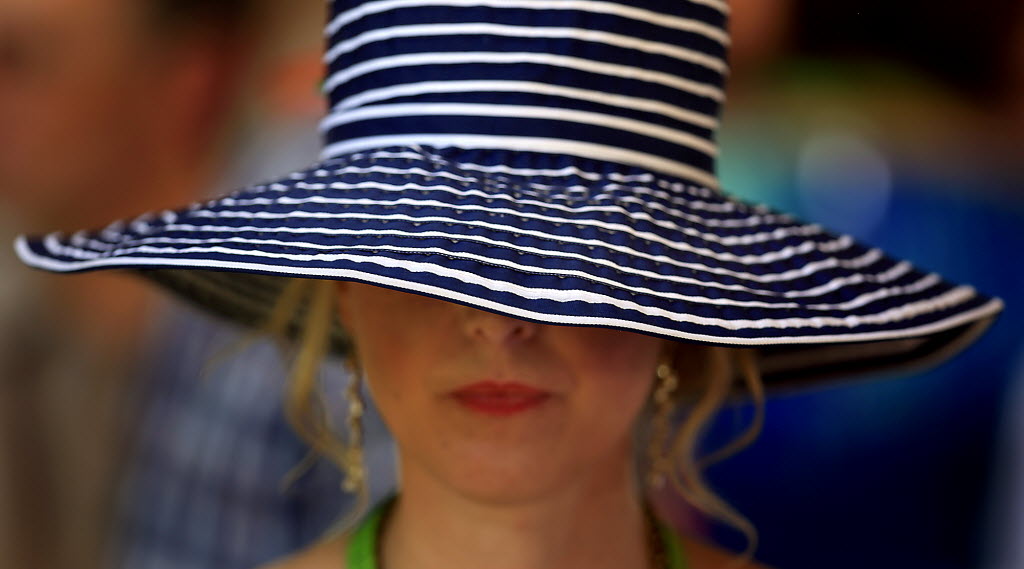 The Roll Out
Lexus luxury sedans and stretch limos began snaking through Silverado Trail and Highway 29 yesterday, carrying VIPs and their entourages on an action-packed itinerary: Wednesday night is the Young Winemakers Dinner at St. Helena's Meadowood Napa Valley; Thursday night features Vintner Welcome Parties throughout the Napa Valley; Friday is the Napa Valley Barrel Auction at Oakville's Robert Mondavi Winery; Saturday afternoon is the live auction; and Sunday is the Farewell Brunch at Rutherford's Inglenook Estate.
While en route, the dark glass windows will conceal the celebrities' identities. Right now it's anybody's guess who they will be.
"Most celebrity appearances at the auction are last minute surprises, so I can't say at this point who we might expect at this year's event," said Patsy McGaughy, communications director of the Napa Valley Vintners, the trade association that puts on the auction.
"We do have musician Ottmar Leibert performing during the dinner immediately following the live auction. And we would consider chef Francis Mallmann to be something of a celebrity following his profile on the Netflix (2015) 'Chef's Table' series."
McGaughy said Mallmann is the culinary headliner preparing Saturday's dinner, considered Latin America's most renowned chef. Liebert is an esteemed German guitarist, songwriter and producer.
As for other notables, we can expect the unexpected. Last year, Grammy and Golden Globe-winning musician John Legend surprised guests when he took the stage at the live auction. He sat down at the grand piano and sang "All of Me" to introduce Jean-Charles Boisset's auction lot.
Surprise is always the hot commodity, but any and all shocking revelations will reach you in a matter of minutes via Twitter, Snapchat, Facebook posts and Instagram. Watch for #auctionnapavalley.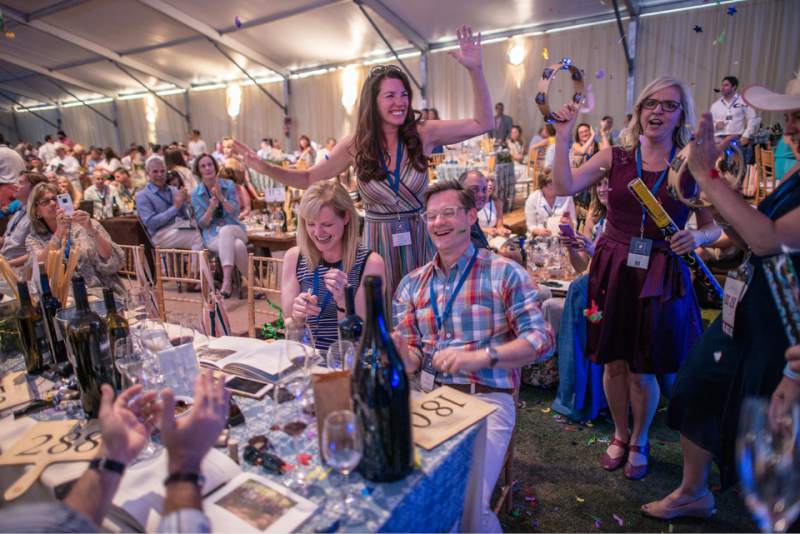 Main Attraction: The Live Auction
Under the white tent at St. Helena's Meadowood Resort on Saturday, the look and feel will be inspired by a red hot Latin flair. Upon arrival, guests will be handed Pisco Sours, a nod to South America's lively cocktail culture.
Sipping will continue when bidders sit down at their tables. Vintner hosts will uncork a 3-liter bottle of their brands. An additional eight to 10 750-milliliter bottles from other Napa Valley vintners will be on the table.
Once the bidding gets underway, highbrow snacks will be served, as well as celebratory bubbles. Every winner will be brought a congratulatory Napa Valley sparkling wine.
While you won't experience first-hand the spiraling bids or the splash of an uncorked victory sparkler, you still can play the big spender if you so choose.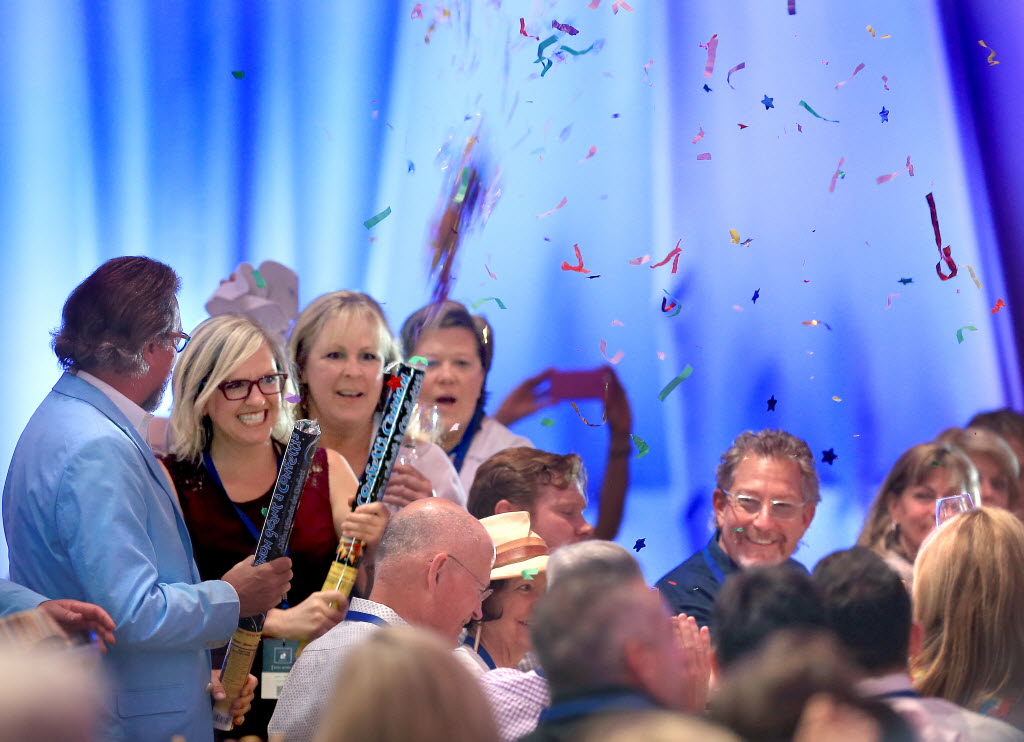 All the auction lots have absentee bidding options. Opportunities include live, Big Board, barrel and e-auction lots. (To preview all the bidding options, visit auctionnapavalley.org and click on auction lots.)
The top single lot of last year's live auction, selling for $850,000, was introduced by John Legend for Raymond Cellars. It featured a private performance for 30 by Legend, plus six 3-liter bottles of the inaugural reserve blends of Legend Vineyard Exclusives.
Another live auction lot that inspired a bidding war last year featured a two-week trip to top wine locations in Europe, including Chateau Mouton Rothschild, Beaucastel and Pol Roger. It sold for $800,000, with two duplicate lots offered later, boosting the sale to $2.4 million. That total take set an Auction Napa Valley record, organizers said.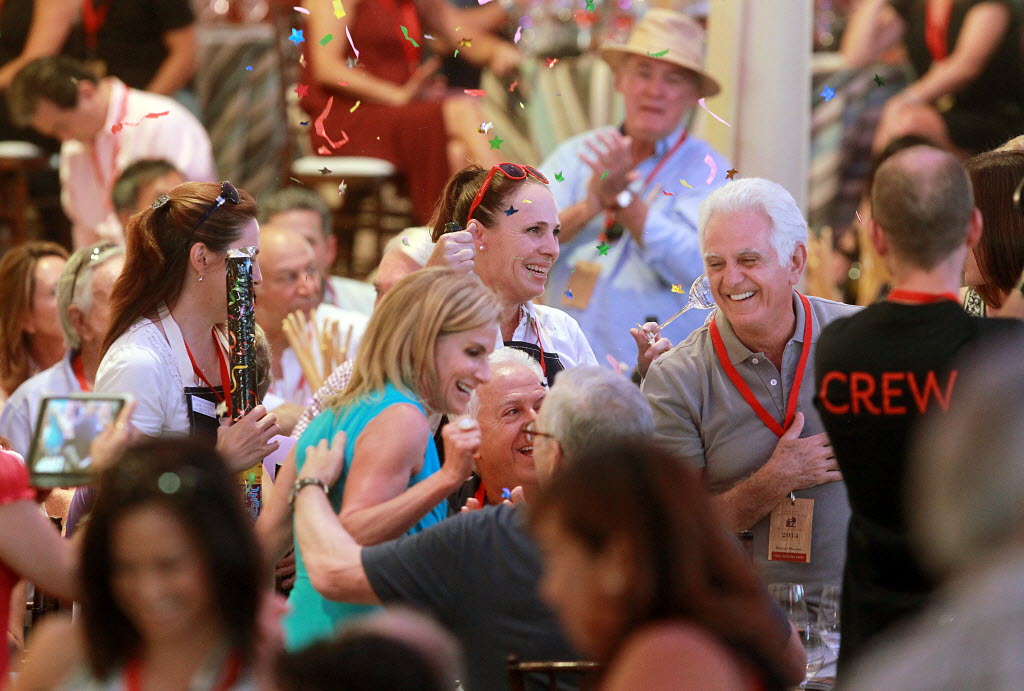 With opening bids at the auctioneer's discretion, three of this year's hot offerings include:
Amuse Bouche and Tusk Estate's lot, which features a Golden State Warriors Championship ring from 2015, team jerseys and a Warriors commemorative bottle.
A lot for 10 people that offers a day in the vineyard tending the vines, with a Napa Valley Harvest Party to follow.
A lot from Silver Oak Cellars that includes dinner with Courtney Cox of the "Friends" TV series.
Last year the auction weekend reeled in $15.8 million, a dip from 2014's take of $18.7 million. Proceeds serve more than 100,000 clients of community health and children's education nonprofits in Napa County.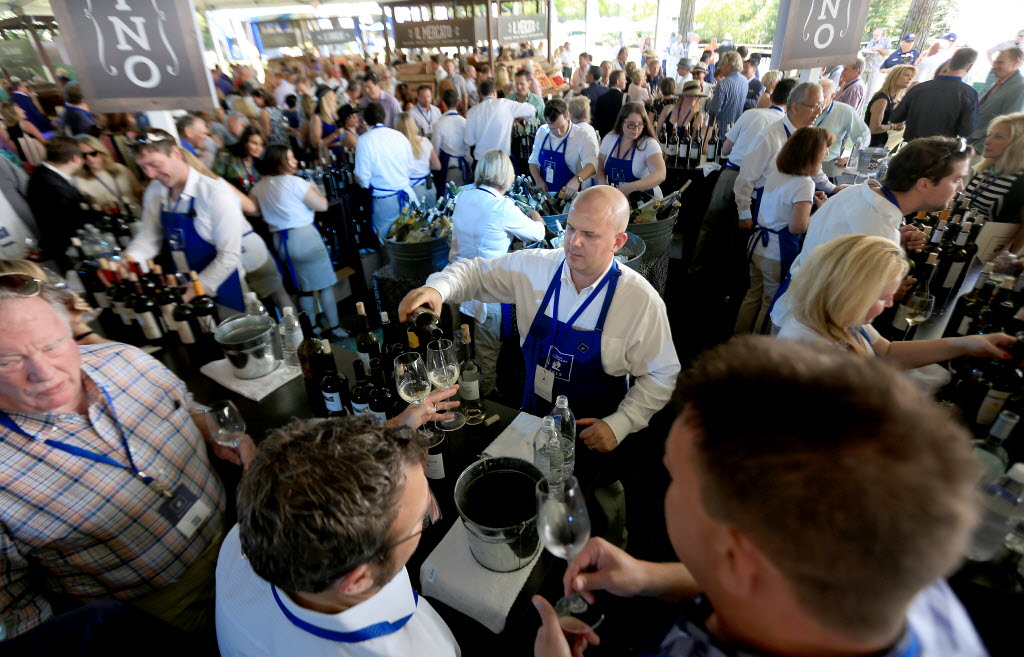 After an afternoon of exerting their paddles, auction-goers will dine on delectable dishes such as salt crusted wild salmon, seared in an open fire.
Once the white tent is transformed into Club Tinto, bidders will cap off the evening by dancing to Los Van Van, a 30-piece Cuban band.
As an off-premise adventurer, you will come out of this auction extravaganza unscathed. Your feet will not hurt from dancing into the night. You won't gain weight from the rich, decadent dinner.
And unless you join the online bidding, your will be spared from the impulsive bidding fervor that often occurs under the white tent.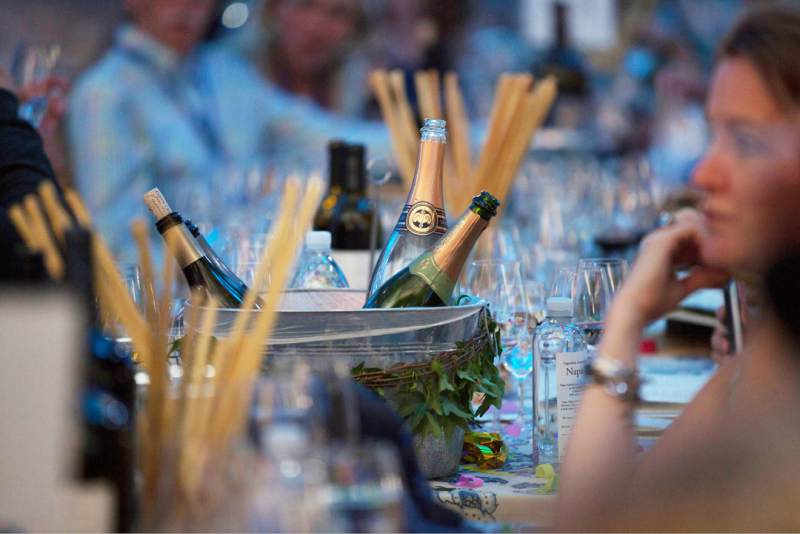 AUCTION NAPA VALLEY
Where: St. Helena's Meadowood Resort
When: Thursday through Sunday, June 2-5. The main event is the live auction from 2:30-10 p.m. Saturday
Cost: Package deals begin at $1,700
Info: Visit auctionnapavalley.org or call 963-3388
---