Having a tavern in a grocery store is a bad idea, said no one, ever.
Whether you call it Saturday Afternoon Spouse Parking or just spot to grab a cold one before grabbing a gallon of milk, Oliver's Tavern Off the Green (located just off the Windsor Town Green, natch) makes grocery shopping a whole lot more fun.
The new pub is a casual gathering spot with local beers on tap and an affordable tavern-style menu right inside the store. This restaurant-in-a-store concept also allows patrons to eat anything from the grocery store at the tavern, functioning as a stand-alone spot for lunch meet-ups, happy hour and after school hummus plates, with plenty of tables and bar seating. There's also a refrigerated case with cold bottles of beer, wine and soda.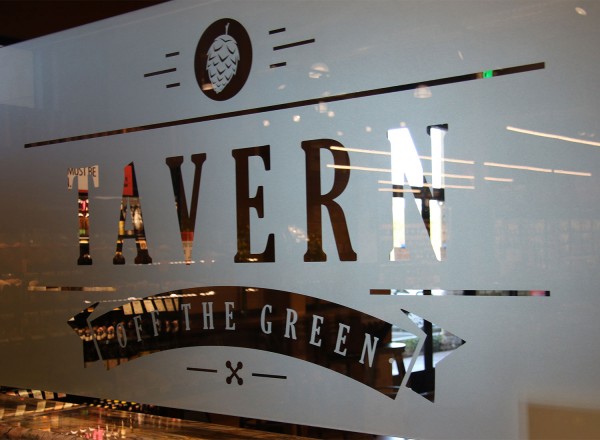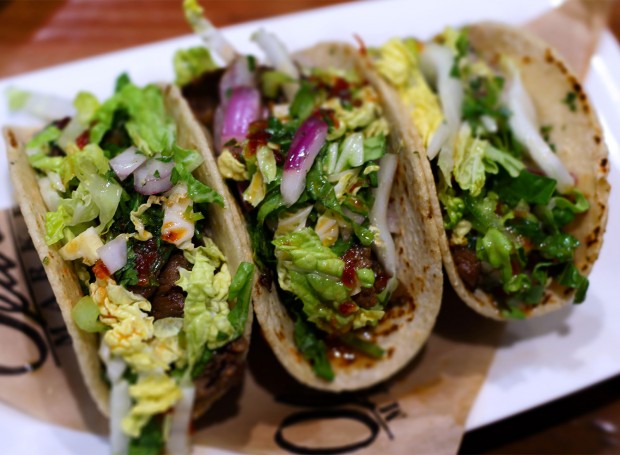 Overseen by the market's executive chefs Nick Zielke and Mark Kowalkowski , the menu is simple, but smart. Snacks include spicy salty nuts in maple syrup with cayenne and rosemary ($4.99 and totally addictive), along with pickled baby vegetables ($5.99) and ahummus plate with naan and veggies straight from the produce department. The local cheeseboard ($14.99) is one of the best (and most generous) we've seen, with Valley Ford Estero Gold Reserve, Cowgirl Creamery Red Hawk, Pug's Leap Samson goat cheese and Bleating Heart Moolicious cheeses, gourmet crackers, honey and membrillo. Like it? The cheese department headed up by the fabulous Madame Fromage is steps away should you want to share a little Red Hawk with your sweetie later on.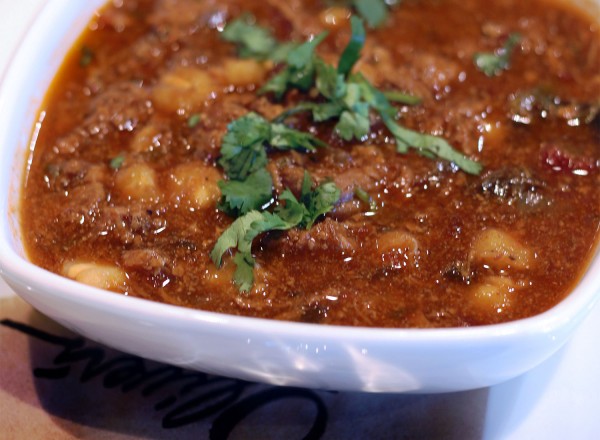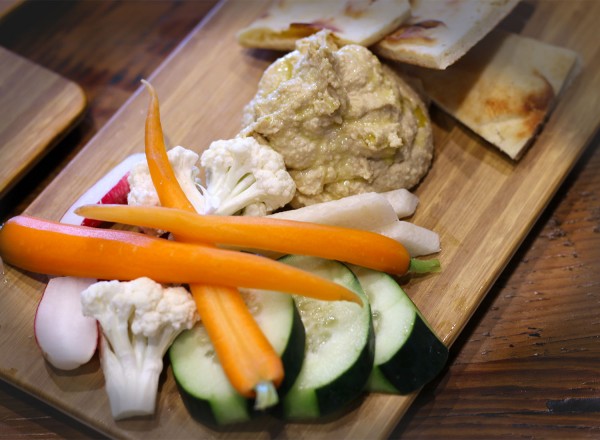 We also tried the Lagunitas Pork Chili ($9.99) with big chungs of Lagunitas braised pork, hominy, chipotle and pablano peppers. Served wtih sweet cornbread and cilantro lime butter it's a hearty lunch or dinner. Korean beef street tacos ($9.99) are filled with marinated flank steak, Korean-style slaw and red chili sauce. Of course there's comforting tomato soup with grilled Valley Ford Hwy. 1 Fontina cheese ($11.99) and spicy mac and cheese with bacon ($8.99). The tavern also serves gelato and lemon tarts, but if you're in need of a sugar rush, the bakery also happens to be mere steps away so a lunch of cupcakes, macarons and bubbly is perfectly acceptable as well.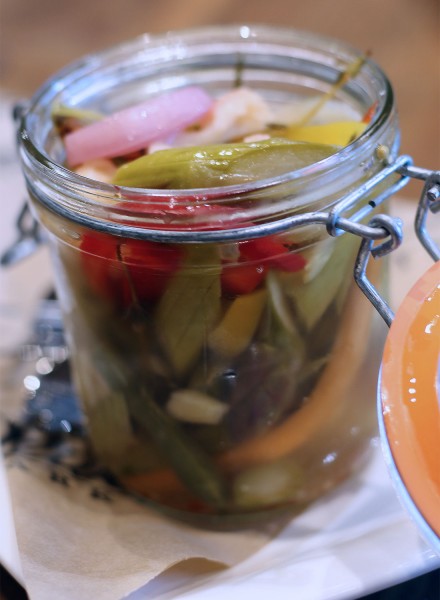 Oliver's doesn't have the market cornered on pubs within stores, with Whole Foods and Lisa Hemenway's now-shuttered restaurant/market, pioneering the idea locally. Oliver's CEO Tom Scott says he loved the concept, but wanted to personalize the tavern for Windsor to be larger, with an external entrance and kid-friendly atmosphere. "It's a gathering place, I want it to feel friendly," he said, hoping to appeal to the after work, after school, happy hour crowd. That, and the "I need a gallon of milk and a loaf of bread" crowd needing a little reward — sudsy or otherwise — for an errand accomplished.
Oliver's Tavern Off the Green, Bell Village, 9230 Old redwood Hwy., Windsor.
Photography by Heather Irwin.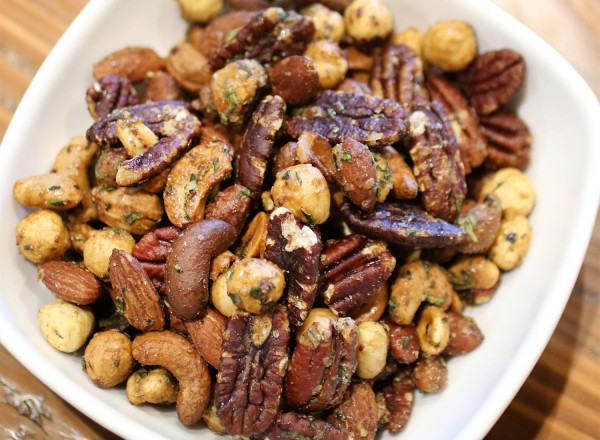 Subscribe to Our Newsletters!