It's summertime, which means it's time to get your butt in a boat on the Petaluma River. With several establishments in Petaluma eager to help people get into a boat, enjoying the river has never been easier.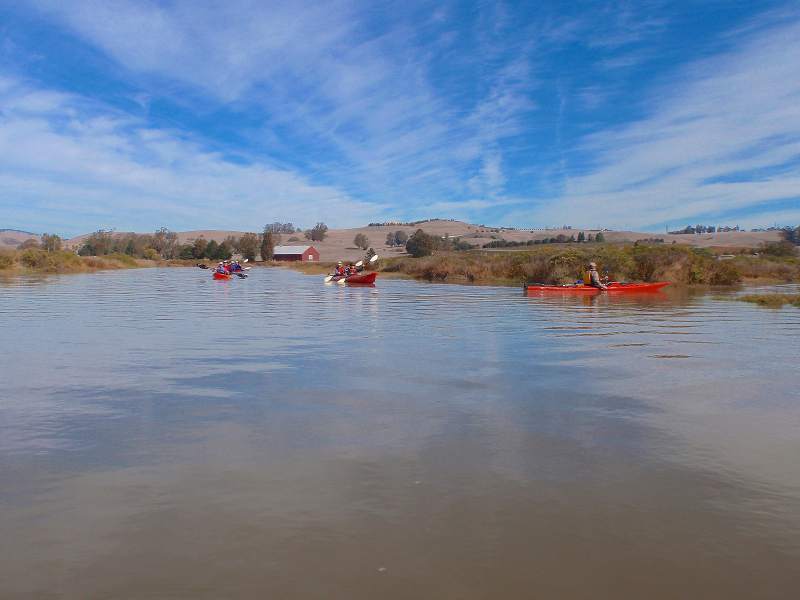 Clavey Paddlesports
You can't miss Clavey Paddlesports, with its fresh blue and orange paint, at 409 Petaluma Blvd. South. Co-owner Jeff Kellogg opened Clavey in Petaluma in 1994.
Two blocks from the Petaluma River, Clavey supplies paddles, kayaks, rafts, SUPs, books, bike and boat racks, fishing accessories, clothing and maps. Team Clavey helps you get your boat on your car so you can get your butt in a boat, using their unique driving distances map to find a place to put in.
Clavey also leads multiple themed tours, from bioluminescence on Tomales Bay to the Petaluma Marsh tour — paddling on high tide in the marsh with an experienced guide is magical.
Recently, Kellogg said, "We put 120 people on the water. That, to me is more meaningful than anything, really. We've exposed people, and if they come back and buy a boat and a board, that's great. That's something that Costco won't do for you."
Kellogg defines his in-store employees and field staff as facilitators.
"I would hope that newcomers would look in their own back yard first for recreational opportunities, because there's a lot to discover," he said. "I think the town itself is going to have to respond by offering more access, like The Floathouse and The Community Boathouse."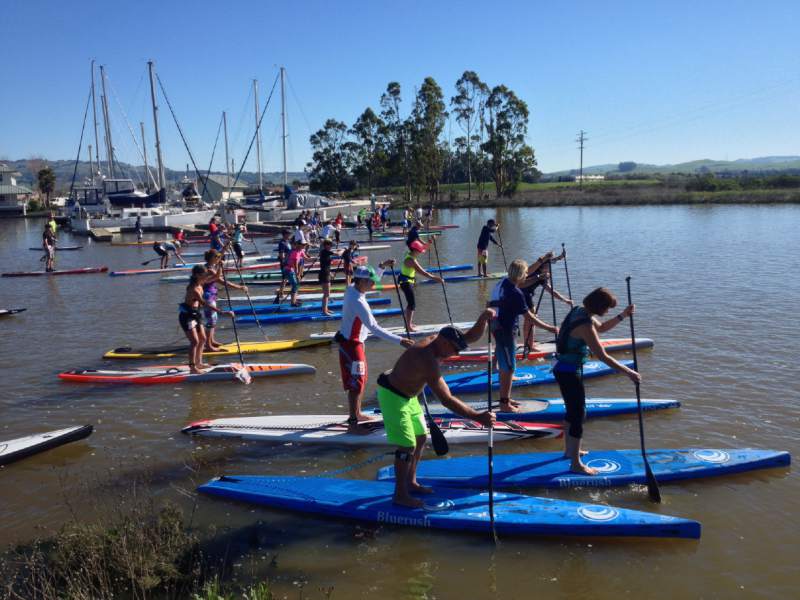 Petaluma Stand Up Paddle
Co-owner Michael Turnquist of Petaluma Stand Up Paddle, which opened in the Marina in 2012, said, "It's the number one SUP-specific shop in Sonoma County."
PSUP is also close to the water. The City of Petaluma owns very little riverside property, so this is an issue for every group working towards improved river access. PSUP makes it easy for first time users to get the hang of the sport, putting the board on the water and offering free mini introductory lessons.
For experienced paddlers, they offer advanced training and racing techniques. And if you get five of your closest friends together, PSUP will design a tour just for you, here in Petaluma or elsewhere.
Interestingly, Turnquist says that he sees more recent transplants than long-time locals.
"You'd be surprised how many people don't realize the river is there," Turnquist said. "It's officially clean to swim in, and there is life — you will see otters, seals, rays."
PSUP runs summertime Wednesday night races in the turning basin for those who have spent at least an hour on a board, so there is no excuse not to try SUPping in Petaluma.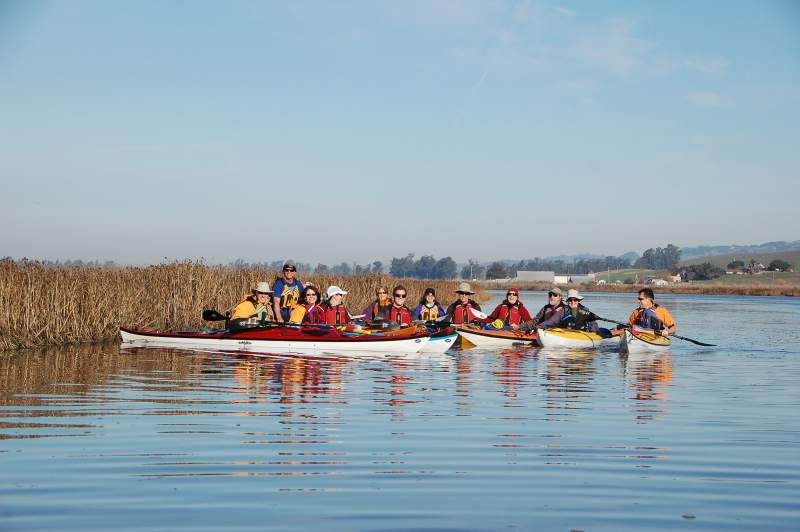 Small Craft Center
The nonprofit Petaluma Small Craft Center puts butts in boats all summer long, starting with the 10th annual Day on The River, June 5, when hundreds of residents and visitors will spend four hours trying out a huge and varied fleet of borrowed water craft, an experience representing PSCC's vision for its turning basin rental center, The Floathouse.
Day on The River was in fact the inspiration for The Floathouse, which was publicly unveiled as a concept in 2011. Today, PSCC has gone through almost all permitting and has received a grant of $180,000 from the San Francisco Bay Area Water Trail, which will pay for 120 feet of low-floating docks, pile driving, boat racks and part of the construction of a public restroom in Cavanagh Park by The River House.
Executive Director Greg Sabourin describes the Floathouse site as inevitable.
"From the beginning, the Floathouse had to be in the downtown turning basin," he said. "It's the geographic, visual and cultural center of town. The [North Bay] Rowing Club is 600 meters south, and is largely invisible to the public. The Floathouse has to add to the visual and cultural experience of the downtown environment. That's why [architect] Mary Dooley calls it 'a beacon of boating.'"
Construction may begin in the autumn of 2017. For now, PSCC uses NBRC's docks and the public docks by the Yacht Club for three summer boating camps: Introduction to Kayak Racing, Introduction to Sailing, and Small Craft Summer Camp, which includes rowing, kayaking, SUP and Hawaiian outrigger canoeing.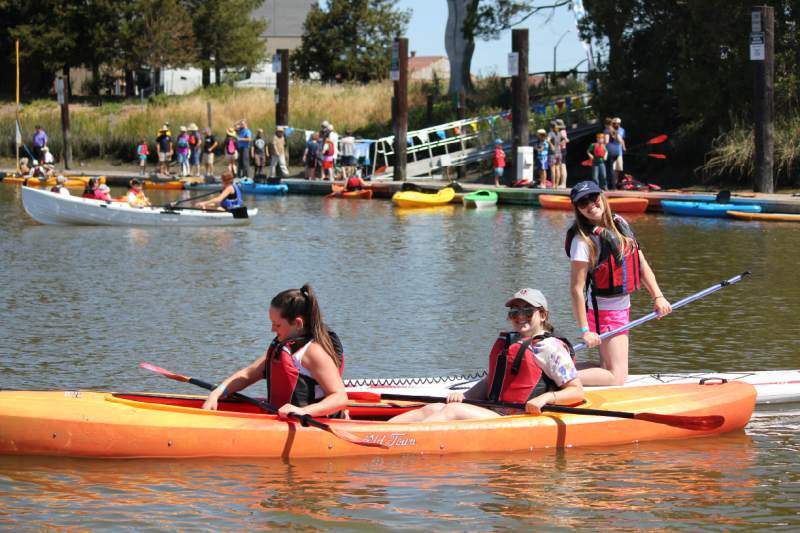 Writer Maggie Hohle moved her family from the East coast to Petaluma in 2007 and immediately fell in love with rowing on the Petaluma River thanks to the North Bay Rowing Club. She spends her spare time working towards river access for all on "Petaluma's Longest Park."