"Where do you want to go eat?"
"I don't know. Where do you want to go?"
Choosing a restaurant is one of modern city-dwellers' greatest conundrums. Sure, it sounds simple, but have you ever tried to get four people to agree on one restaurant?
I thought not.
This is a list (inspired by Texas Monthly's "The Good Place" article) we hope will answer that question and possibly end a few family arguments. Maybe it will take some pressure off entertaining visitors from out of town. And maybe I'm making it as much for myself as I am for you, because the obvious choices never seem to be at the tip of my tongue.
The rubric is simple: These are restaurants that are dependably good, have experienced staff and are rooted in the community. They're the kind of places everyone has been to, or wants to go to, or has heard good things about. They're places I personally frequent with friends and family.
The restaurants I've chosen are all about consistency and comfort, not "it" factors or multicourse meals. They aren't newcomers.
Are they all "best in class" restaurants? Nope — that's far too subjective. I learned long ago that world-class chefs and outrageously creative menus don't often generate consensus among a wide swath of eaters.
Another important factor is the menu: All of these can cater to varying diets and food preferences, making them crowd-pleasers.
Inevitably, I'll leave out a favorite neighborhood haunt or obvious choice from this list, but that's what makes it fun. Let me know your favorite spots at heather.irwin@pressdemocrat.com and we'll update this list from time to time.
Click through the above gallery for a peek at some top dishes at each restaurant.
Santa Rosa
Ausiello's Fifth Street Bar & Grill: Eating at most bars means rolling the dice, but this family-owned pub has great burgers to go with your beer, wine or tonic of choice. Cozy, friendly and a super spot for sports-watching. 609 Fifth St., Santa Rosa, ausiellos5thstreetgrill.com
Dierk's Parkside: Breakfast classics done with a chef's touch. Corned beef hash, biscuits and sausage gravy, fried chicken with biscuits and an only-in-Sonoma County Country Benedict with scrambled eggs, bacon, mushrooms, spinach and oven-dried tomatoes on a crispy baguette. It's a Hollandaise hug on chilly mornings. 404 Santa Rosa Ave., Santa Rosa, dierksparkside.com
El Fogon: For Californians, tacos and burritos rank equal to pizza for Taco Tuesdays or really, any day. El Fogon does it right, with top-notch birria, impressive machete (a foot-long quesadilla filled with meat, cheese, sour cream and tomato) and straight-up street tacos. 623 Fourth St, Santa Rosa and 6650 Commerce Blvd., No. 5, Rohnert Park, santarosa.elfogognca.com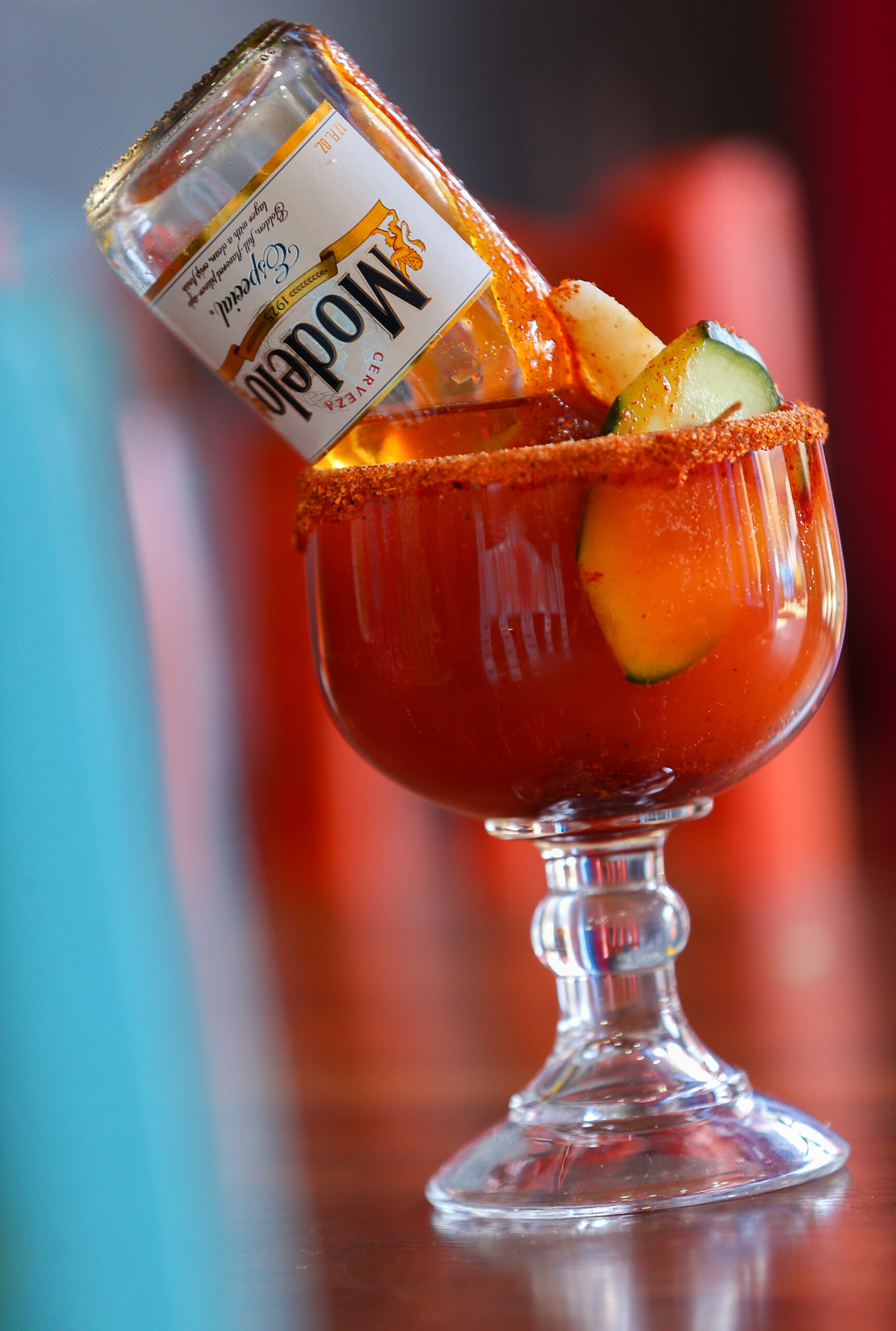 Riviera: Locals have been flocking to this Italian kitchen for more than 25 years. Family-owned and downright neighborly, it has familiar pasta dishes (I'm all about the Gnocchi Riviera), classic Caesar salad and tiramisu that are best bets. 75 Montgomery Drive, Santa Rosa, rivieraristorante.net.
Rosso: If pizza and pasta aren't comforting food, I don't know what is. Crispy Neapolitan-style pizzas (the Funghi di Limone is a favorite), hearty Bolognese with penne and the legendary fried chicken with caramelized pancetta glaze with creamy smashed potatoes are my go-to orders. 53 Montgomery Drive, Santa Rosa, rossopizzeria.com
Willi's Wine Bar: Before I was a food writer in Sonoma County, this was the spot I went to for a "fancy" date. Their Tunisian carrots sounded ridiculously exotic, and once upon a time chef Mark Stark's foie gras poppers were one of my favorite dishes. After 20 years, the restaurant continues to impress me even though I've eaten at far fancier digs since. The full bar makes it a great happy-hour stop, and their wine list is highly approachable. The menu stays consistent (the Tunisian carrots are still around), and the focus on small plates keeps things interesting. One of my favorite "off-duty" hangouts. 1415 Town and Country Drive, Santa Rosa, starkrestaurants.com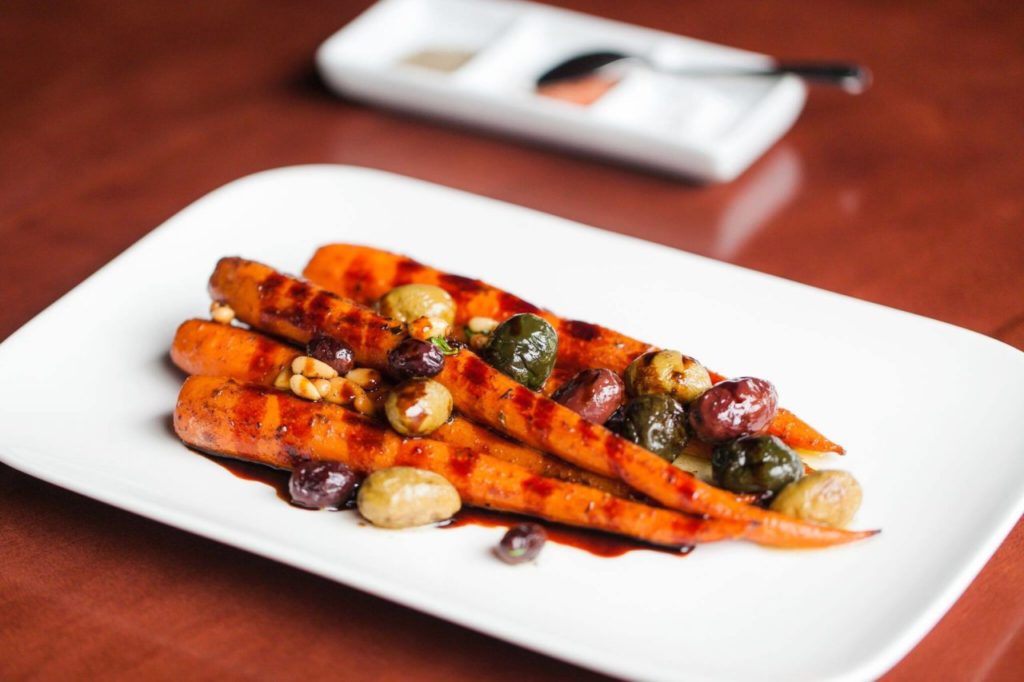 Cloverdale
El Milagro: The choices in north Sonoma County can be limited, especially for a group. But this family-owned Mexican kitchen is always a great choice. The menu goes far beyond taqueria standards, with regional Mexican cuisine like pumpkin-seed mole sauce with chicken, pork ribs with nopales in tomatillo sauce and a la carte street tacos. The extensive menu also has familiar favorites like carnitas, fish tacos and wet burritos. 485 South Cloverdale Blvd., Cloverdale, elmilagrocloverdale.com
Petaluma
Acme Burger: The burgers are big and juicy (and you can still get a simple single for $6.95), but the addition of fried chicken and fried rock cod has elevated the menu far beyond fast food. Daily soups are especially good, and the kid's menu is a bargain. Seasonal milkshakes are delicious, too. Walk-up ordering keeps things moving, and you can get in and out almost as fast as at In-N-Out. 550 E. Cotati Ave., Cotati; 1007 W. College Ave., Suite D, Santa Rosa; and 330 Western Ave., Petaluma, acmeburgerco.com
Brewsters: Casual outdoor seating at picnic tables makes this a good choice for a crowd, especially with a play area for kids and a dog-friendly policy. A great beer and cocktail selection keeps everyone content. The wide-ranging menu is casual, with some lovely upscale touches like duck-fat fries with garlic aioli; buttermilk fried chicken sandwich with bacon and goat cheddar; and ahi tuna poke with fried wontons. And there's excellent house-smoked barbecue to boot. 229 Water St., Petaluma, brewstersbeergarden.com
Cucina Paradiso: With upscale Italian food that isn't stuffy and always hits the mark, this is a good choice for a third date, a dinner with parents or a work dinner (there are several larger tables to accommodate groups). The authentic menu gets high marks for its portion sizes and consistency. Prices aren't cheap, but you won't leave disappointed over a poorly executed dish. 114 Petaluma Blvd. N., Petaluma, cucinaparadisopetaluma.com
Lunchette: Not only are the grab-and-go salads and grain bowls excellent, but owners Naomi Crawford and Joel Baecker are conscious owners who source locally, aim for zero waste, are active in the community and are just darn good people. The trout salad with roasted beets, carrots, pickled raisins and preserved lemon dressing is my go-to, along with their tart Meyer lemon pot de creme. You'll also love the Tahini Bowl with organic brown rice, chickpeas, pickled cauliflower and spiced sweet potatoes. 25 Fourth St., Petaluma, lunchettepetaluma.com
Sax's Joint: Breakfast paradise with a '50s vibe and gigantic portions. They're famous for their plate-size cinnamon rolls. Friendly waitstaff make everyone feel welcome. Expect to wait if you're rolling up at peak weekend breakfast times, but it's so worth it. 317 Petaluma Blvd S, Petaluma, saxsjoint.com
Sebastopol
Fern Bar: Though the menu may not be for everyone, I often end up here with friends when we're trying to decide where to grab a drink. Fernbar's craft cocktails are their calling card, but I'm always intrigued by their ever-evolving starters and shared plates. A current favorite is the okonomiyaki (Japanese pancake), but I'm dying to try the aged beef dumplings and savory Vietnamese crepe (bahn xeo). Chicken-liver toast with plum rosemary jam is always on my order, and the stuffed roti with butter chicken can't be beat. 6780 Depot St Suite 120, Sebastopol, fernbar.com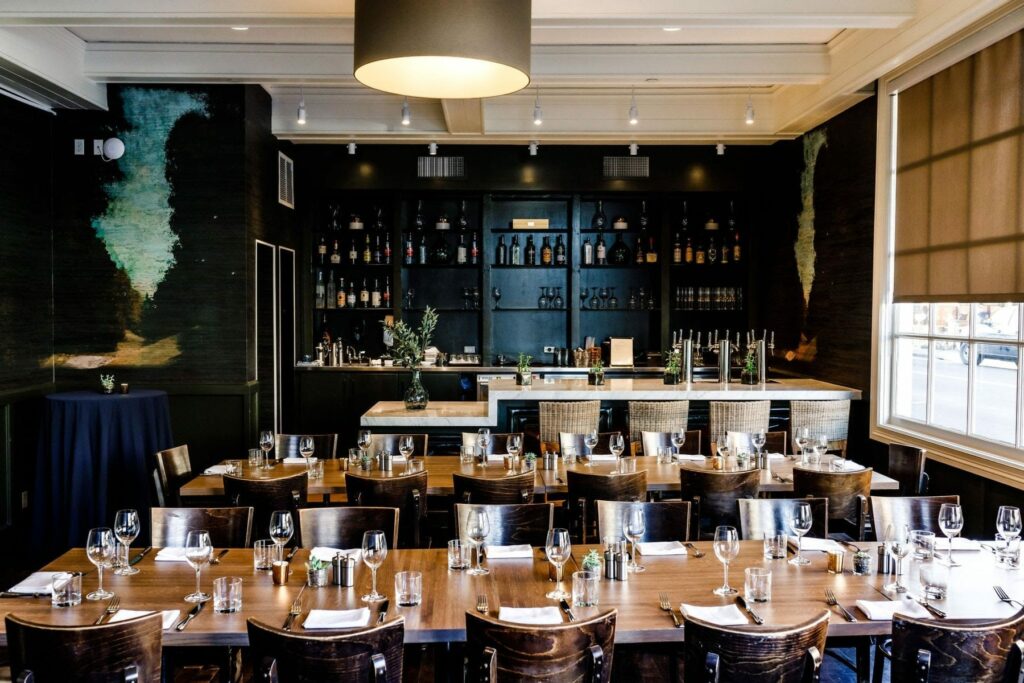 Sonoma
El Dorado Kitchen: This hotel restaurant always delivers, with a wide variety of dishes from fancy dinner selections (caviar, Wagyu beef carpaccio, filet mignon) to a "I just went wine tasting all day and want something simpler" dishes like a vegan rice bowl with mushrooms and seaweed and beet salad with orange yogurt. Every meal (breakfast through dinner) has inclusive vegan plates that are every bit as good — if not better — than other selections. Burgers and shrimp tacos and great lunch choices. The restful garden patio is a nice meetup spot, and the bar is a nice single-person dining experience. 405 First St. W., Sonoma, eldoradosonoma.com
Girl and the Fig: Legendary bistro-style French cuisine at this destination restaurant. Relax on the patio, sit at the polished wood bar or meet friends in the friendly lemon-yellow bistro. Steamed mussels and frites, duck liver mousse or duck confit are great picks. Fig and arugula salad is a required order. 110 W. Spain St., Sonoma, thegirlandthefig.com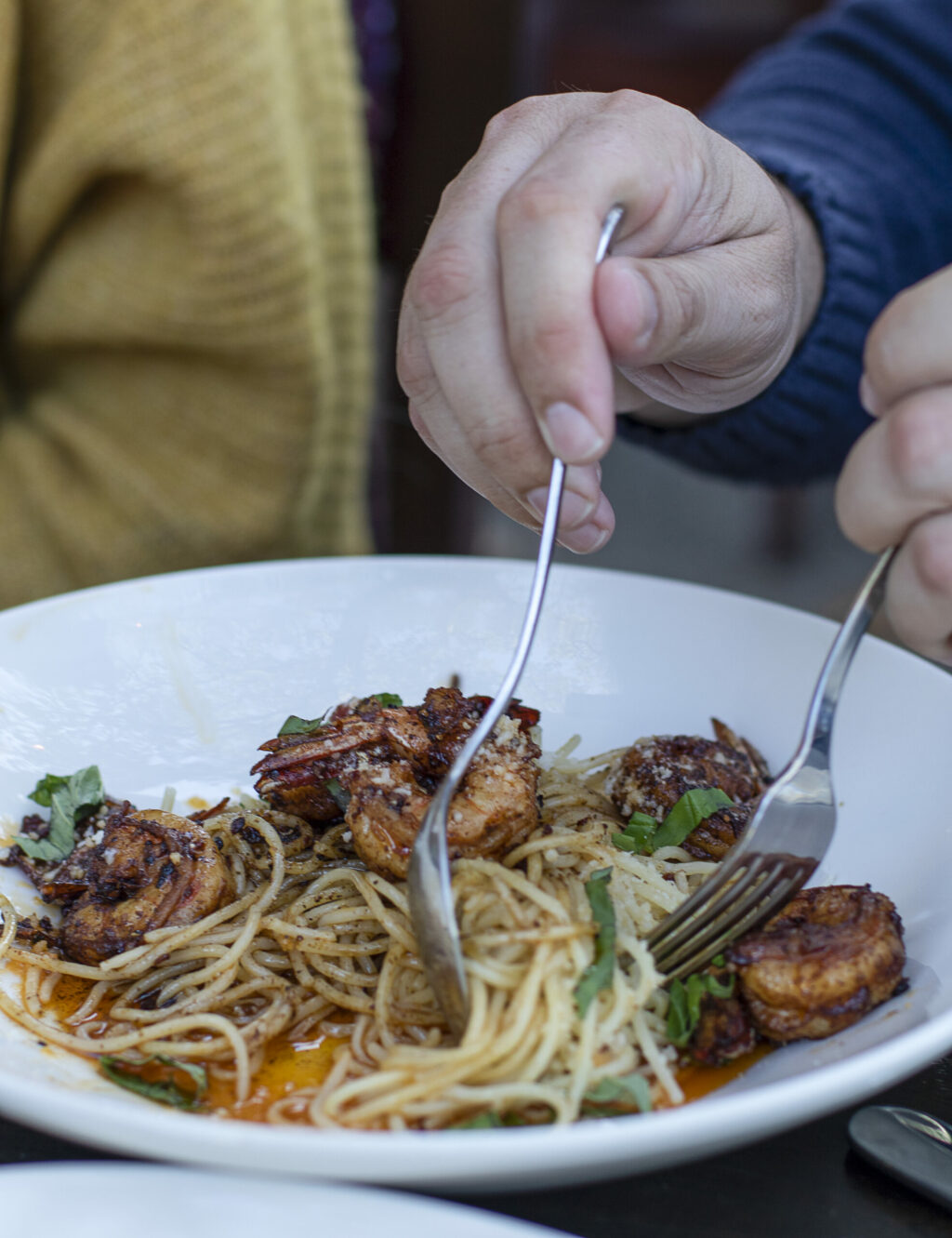 Windsor
Grata: The Gnudi Alla Vodka is a comfort go-to, along with the Cacio e Pepe with tons of zingy pepper and Parmesan that speaks to your inner child. Dishes like goat cheese and ricotta ravioli with local wild mushrooms and pea shoots are a more Cal-Ital twist. Make sure to try whatever seasonal risotto is on the menu. Happy hour is a steal of a deal. The outdoor patio is our favorite spot to eat. 186 Windsor River Road, Windsor, gratawindsor.com
Kin: Kid-friendly and adult-endorsed is a rare combination in a restaurant, but Kin has it down. Burgers and dips are excellent, Kin macaroni and cheese is decadent (also in a pizza version) and tempura-battered and fried pickles are crowd-pleasers. More grown-up entrees like lasagna Bolognese are excellent. Reasonable prices for a family dinner. 740 McClelland Drive, kinwindsor.com
Sweet T's: Anyone who can't find a tasty dish on this menu is clearly a grouch. Memphis barbecue nachos with smoked brisket (vegetarian options available) is the place to start. Fried chicken with biscuits and Southern sides (creamed corn and braised greens are excellent), barbecue plates, Key lime pie and a Texas margarita are what we're all about. 9098 Brooks Road S., Windsor, sweettssouthern.com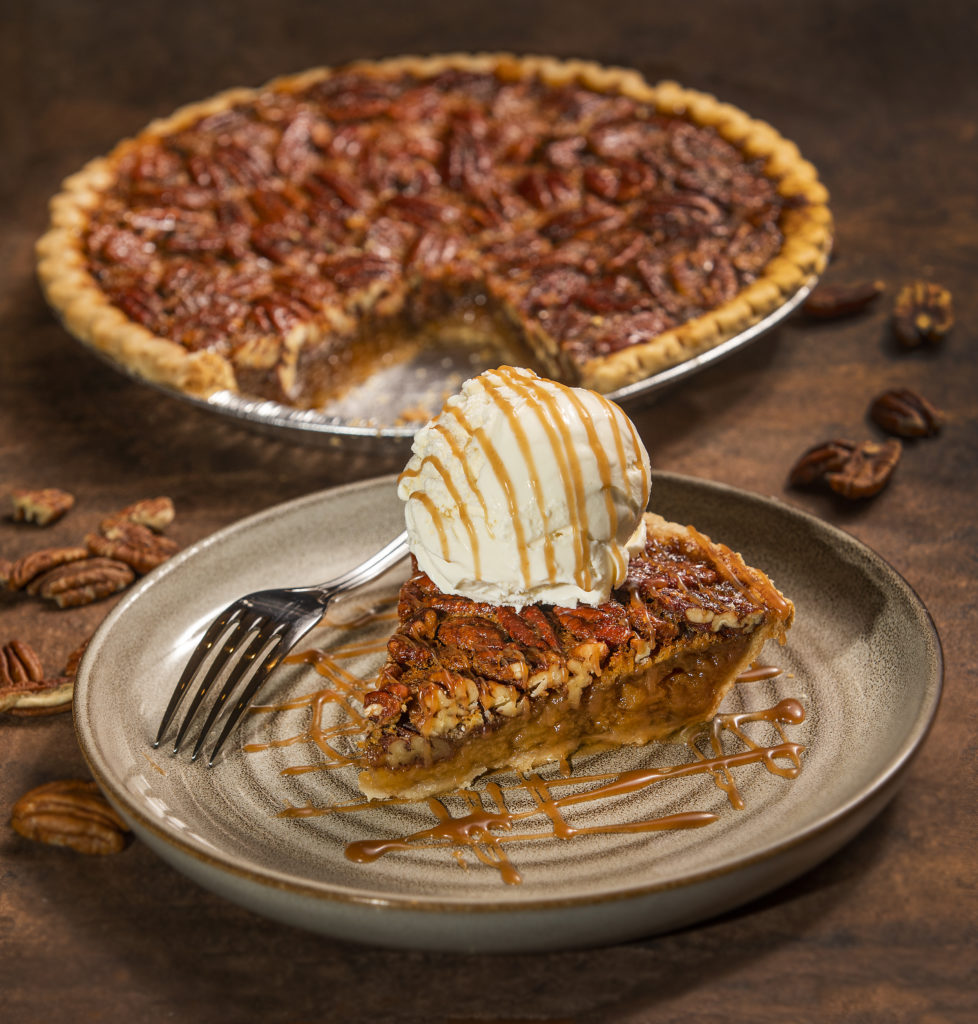 On the coast
Spud Point: Though I have favorites for chowder, fresh crab and barbecued oysters elsewhere, this always-packed spot is unrivaled for its Dungeness crab sandwich (and I do love their garlicky chowder). Crab cakes (only available on the weekend) are also excellent. What makes this an undisputed "good place" is its consistently excellent quality. 1910 Westshore Road, Bodega Bay, spudpointcrabco.com