Feeling like dining is finally fun again? We are, too. Underground pop-ups, food-centric wine bars, and farm-to-table favorites are gathering all kinds of momentum this summer.
For this list, our team focused on spots that have opened since 2022. We defined "restaurant" loosely — as in, "any place where you can get great food"– canvassing food trucks, popups, and takeout spots as well as more traditional establishments. And just for fun, we've asked each of our winners to share where they like to dine out with their own loved ones. The result: A snapshot of favorites you'll return to again and again. Click through the above gallery for a few top dishes.
Cyrus
This is Cyrus 2.0, really, since the Healdsburg original closed a decade ago, then reopened last September as a dramatically reinvented concept in a former Sunsweet prune packing plant. It's elegance perfected, as guests are guided through a Champagne and canapes reception, elaborate hors d'oeuvres at an interactive chef's table in the kitchen, entrées in the main dining room, and finally, dessert in room of chocolate with a molten candy fountain.
Chef-owner Douglas Keane has brought back many from his original team, and a few signature dishes, including a gorgeous Billi Bi soup of slow-cooked mussels in a silky broth of heavy cream, butter, fennel, and saffron.
The 20-course, $295 per person feast showcases Cal-Asian creations that embrace the five essential flavors: sweet, sour, salty, bitter and umami. That can mean delicate squares of raw shima aji (horse mackerel) set atop compressed watermelon radishes and sliced kumquat with sorrel, finger lime, ice lettuce, and shio koji. Or a silky oval of Hudson Valley foie gras drizzled in peach syrup-an already over-the-top rich dish elevated with warm steamed buns and salty-sweet white miso butter.
Cyrus's Bubble Lounge is open for walk-ins, offering wine and à la carte bites. 275 Hwy. 128, Geyserville. 707-7235999, cyrusrestaurant.com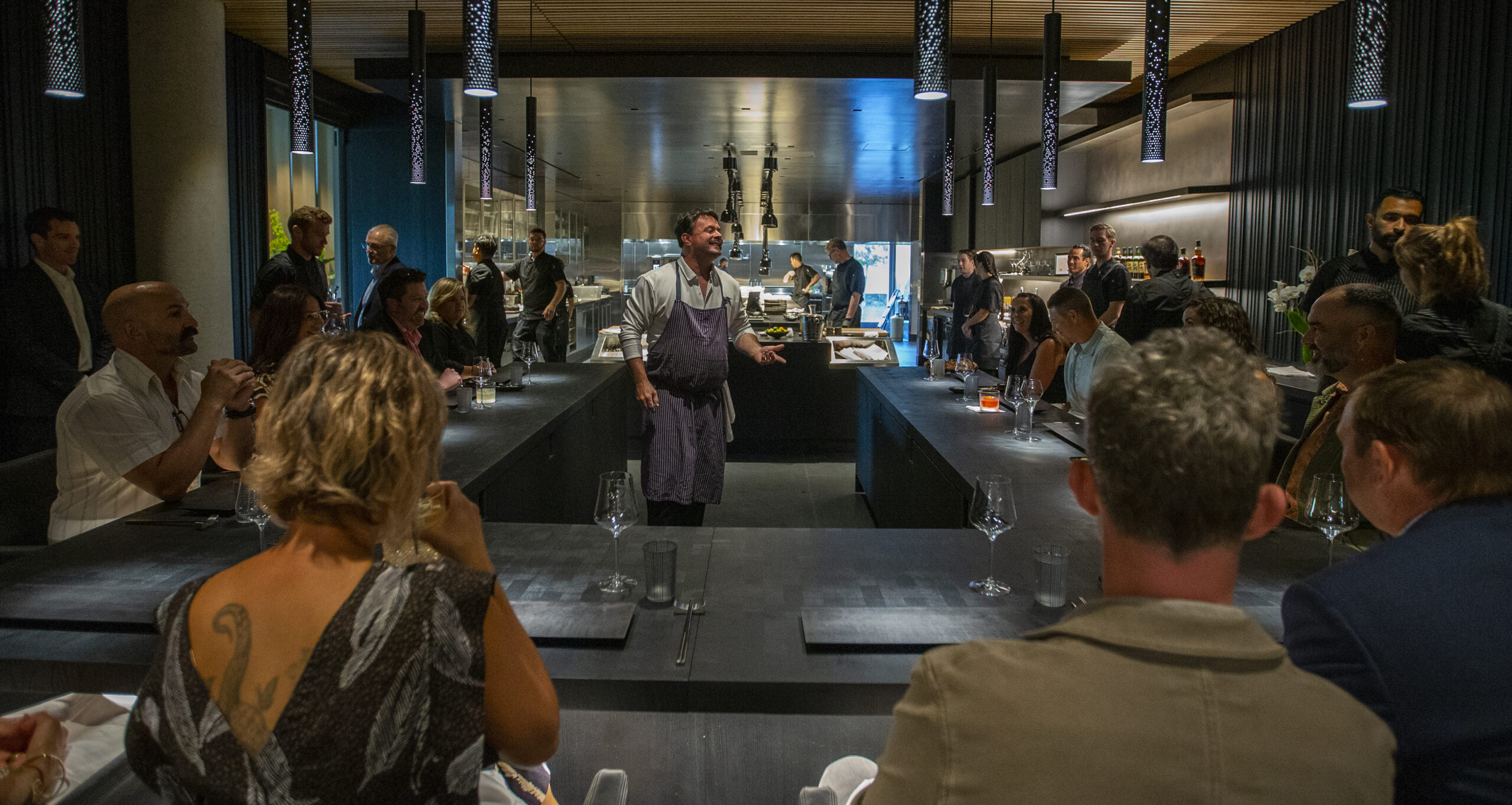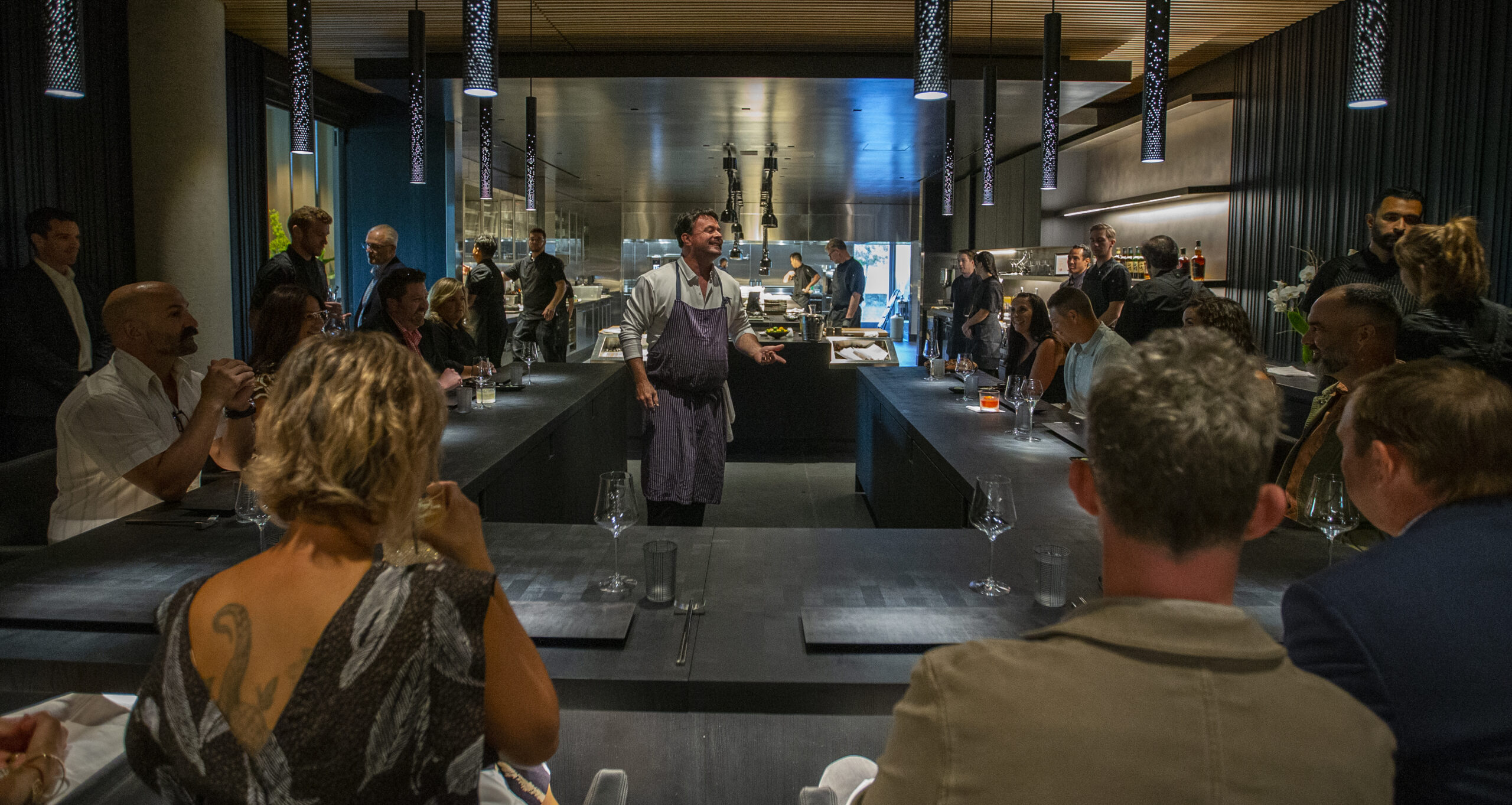 Bloom Carneros
Owner Jordan Kivelstadt recently decided the former Kivelstadt Cellars WineGarten & Eatery needed its own name, just in time for summer. So welcome to this newly rebranded, garden-centric destination on Highway 12/121. The creative, Cal-Med menu from chef Jennifer McMurry, is so expertly crafted that it can be hard for newbie customers to score a seat amid all the regulars flocking in. Previously open only for lunch, Bloom Carneros now serves dinner, too.
Kivelstadt scored a coup in landing chef McMurry, a Sonoma County native. She works magic with simple, seasonal, local ingredients in playful recipes that burst with upscale flavor. Chill out with clever mortadella corn dogs or fried chicken bites dolloped in whipped Bellwether Farms ricotta and house-made Calabrian chile jam. Or fancy things up with burrata and pea shoot pesto over arugula, followed by a bowl of glazed pork belly with grilled Hen of the Woods mushrooms, pistachio pesto, burrata, radicchio salsa verde and nasturtium flowers.
Bring your kids and puppies, too. The garden is a perfect playland and offers a kid menu. And-how cool is this-the kitchen treats canines like royalty, with their own menu of rice, veggies, and chicken.
22910 Broadway, Sonoma. 707-412-0438, bloomcarneros.com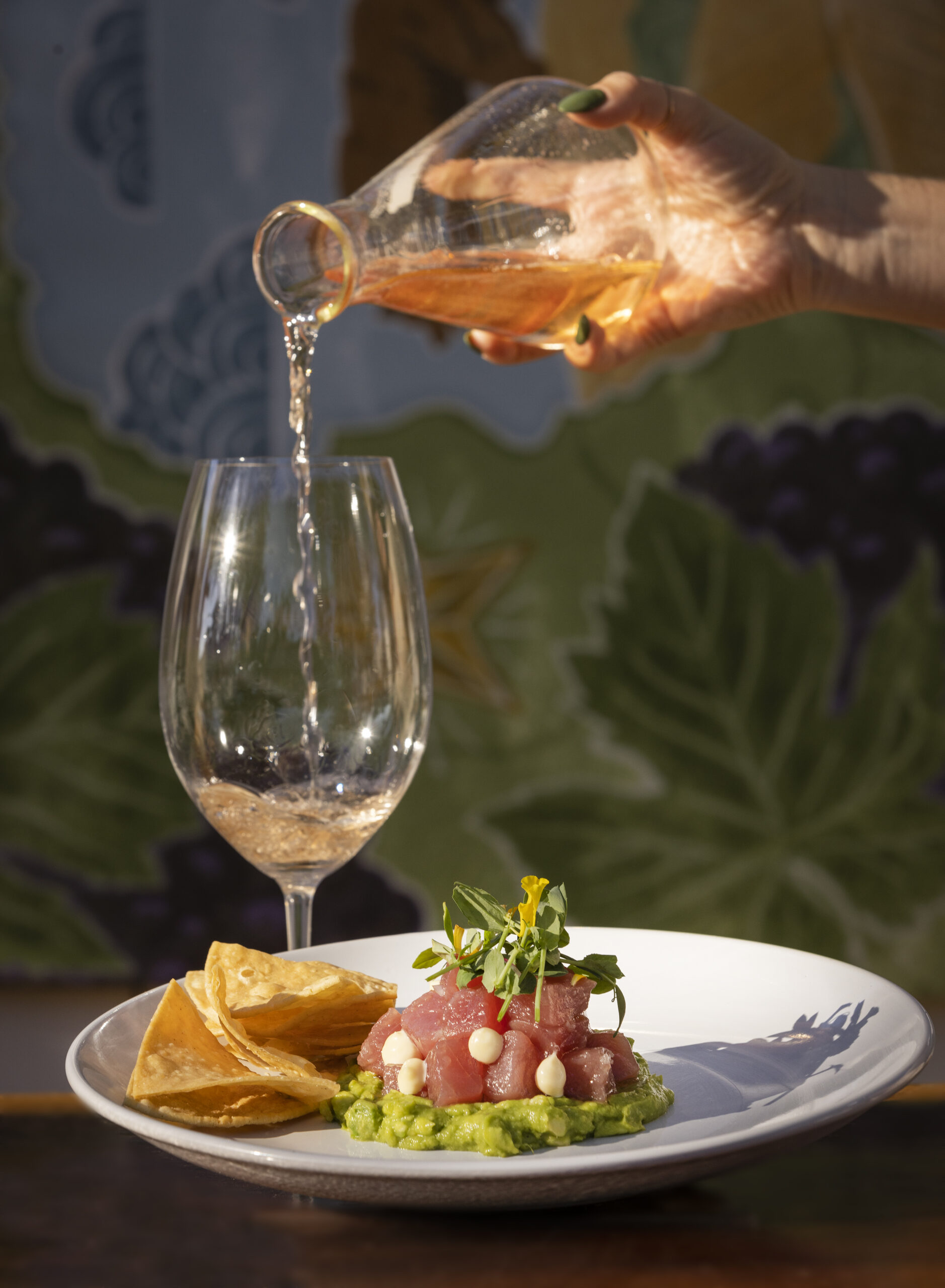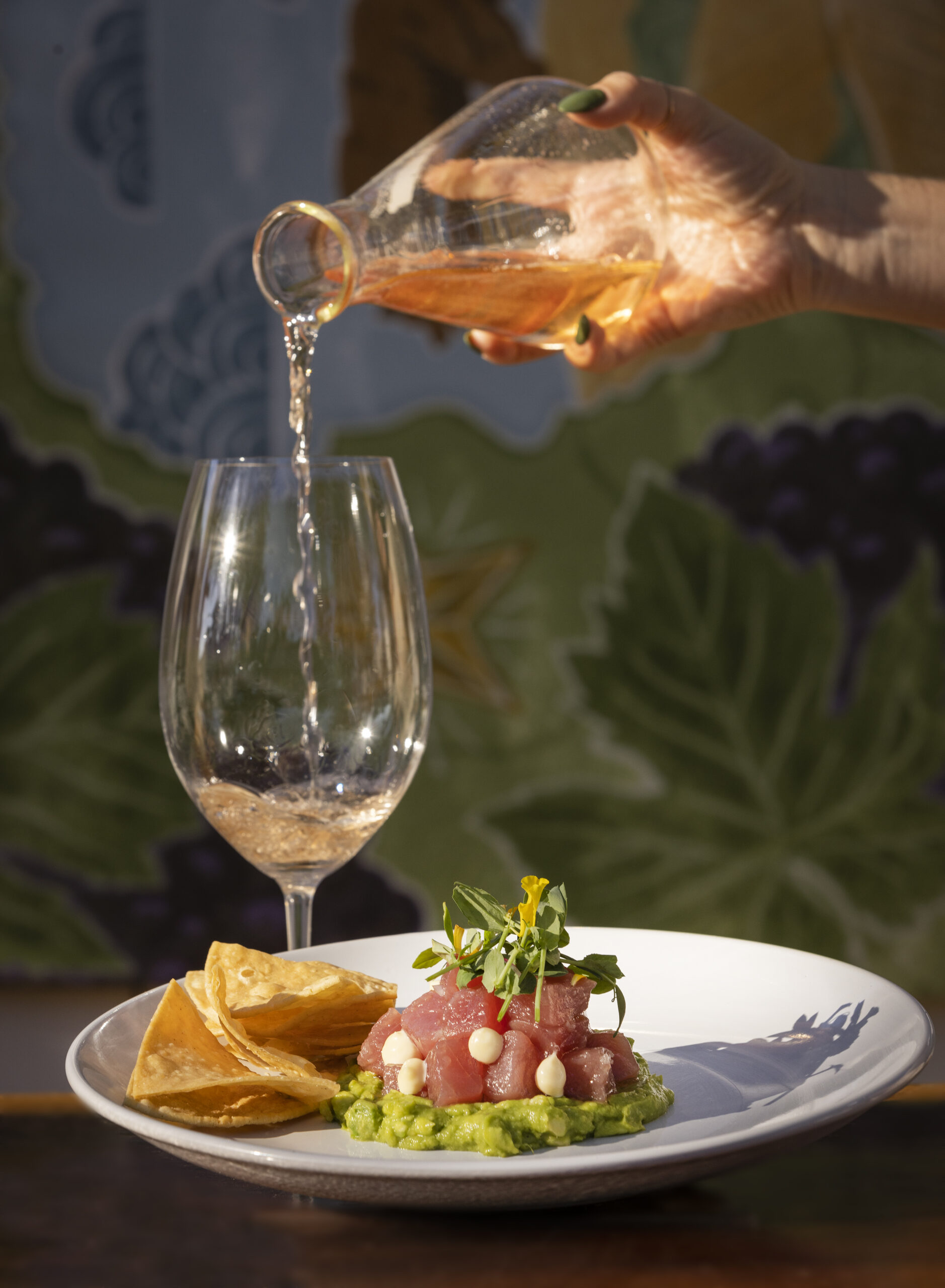 Farmstand
Most people equate the posh Farmhouse Inn with the equally posh Farmhouse Restaurant. But last summer, owners and siblings Joe and Catherine Bartolomei opened a casual sister restaurant on-site, offering à la carte meals.
Under the direction of chef Seamus Guevara, the eatery operates out of a corrugated-metal-roofed shed that houses a mobile kitchen and a freestanding wood-burning oven. Guevara makes his own sourdough pizza doughs, breads, and pastas, including a towering, crisp-edged lasagna layered with chunky meat sauce and four types of cheese, or a wood-fired pizza topped in pork guanciale (the insanely tender and fatty cheek that sings with umami richness and a salty, velvety back note) and spicy Calabrian chiles.
Relaxing poolside next to the inn's gardens feels almost like glamping, especially when we tuck into luxuries like local roasted trout dressed with chewy fregola pasta pearls, tart olives, and peppery arugula and French fries dolled up with porcini mushrooms, truffle oil, and a flurry of Parmesan cheese. It actually feels more decadent to eat such finery in a more rustic setting. And here's a bonus for our ever-busy lives: we eat fine food, but we also can be in and out in an hour.
7871 River Rd., Forestville. 707-887-3300, farmhouseinn.com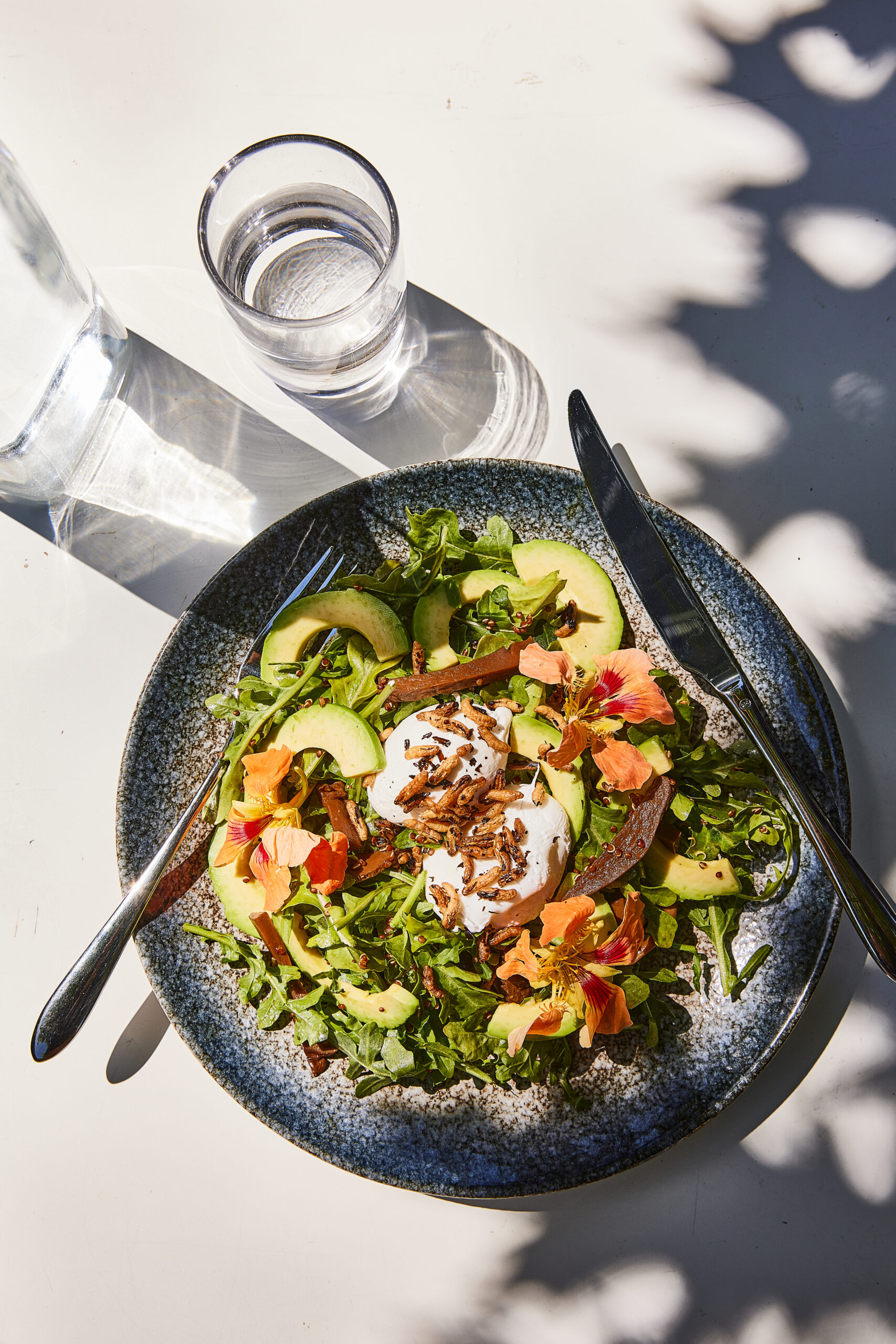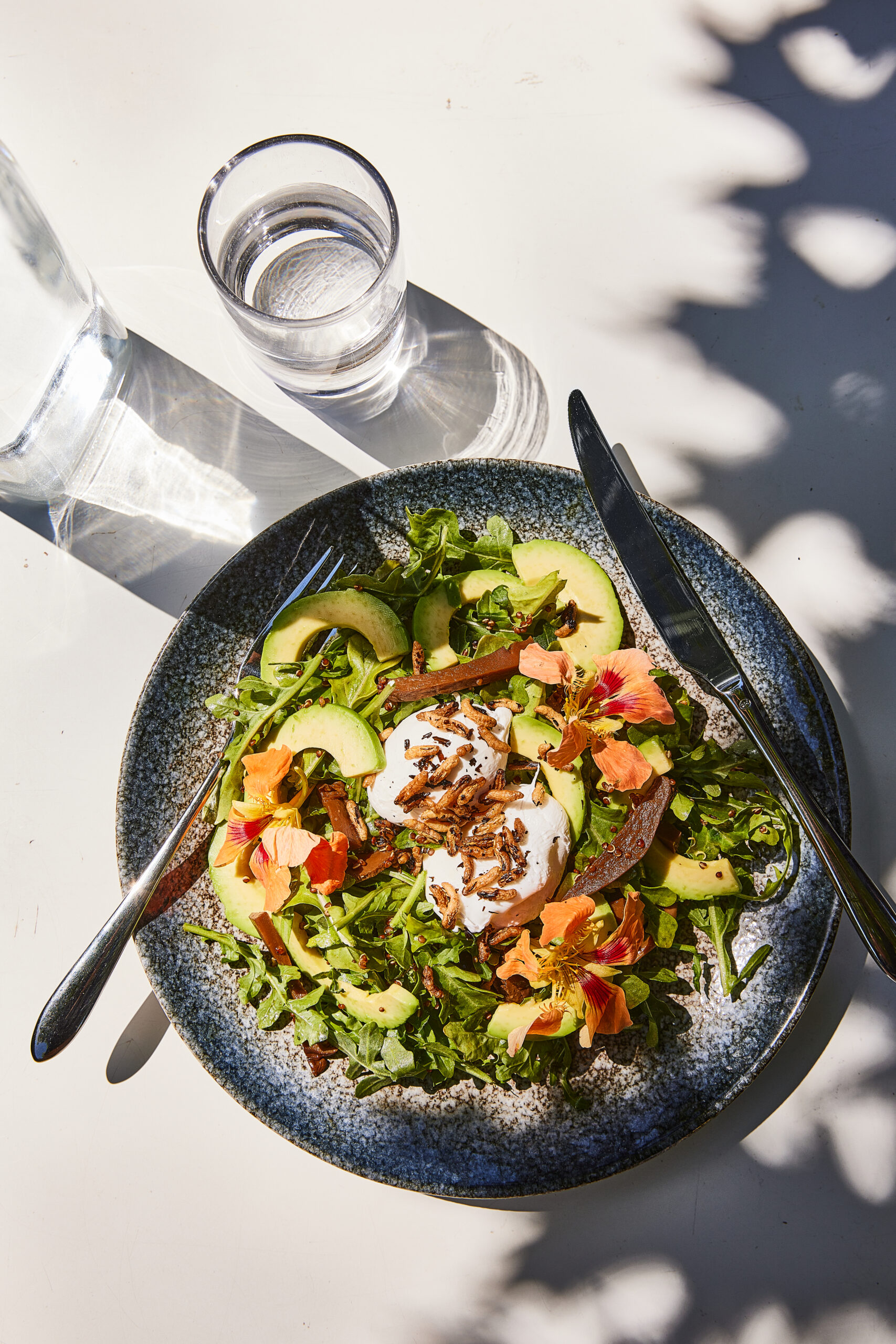 Maison Porcella
This charming family-run gourmet shop and wine bar recently started offering lunch during the week with golden croque madame sandwiches, pâtés and French bread, and other gourmet treats. They're also pouring on the elegance in the evenings with regular soirées featuring chef Marc-Henri Jean-Baptiste's housecured salmon, duck pâte, and other delicacies.
Everything feels sparkly and special, especially with warm hospitality from Marc-Henri's wife, Maud Jean-Baptiste. The couple, who met when Marc-Henri was working at a high-end restaurant along the French Côte d'Azur, have poured their heart into the business, a former catering kitchen transformed with French antiques (including Maud's grandmother's oak armoire and kitchen tools), shiny copper cases brimming with prepared foods to take home, and a thoughtful selection of French and local natural wines.
The bar is becoming a regular hangout for the winemaker set, many of whom have been taken, as are we, with Marc-Henri and Maud's earnest passion for their work and their shared love of French food-both delicacies and rustic luxuries like country pâté and pickles.
More winemaker dinners are scheduled in the months to come, and the couple hope to expand their hours in summer. 8499 Old Redwood Hwy., Windsor. 707-955-5611, maisonporcella.com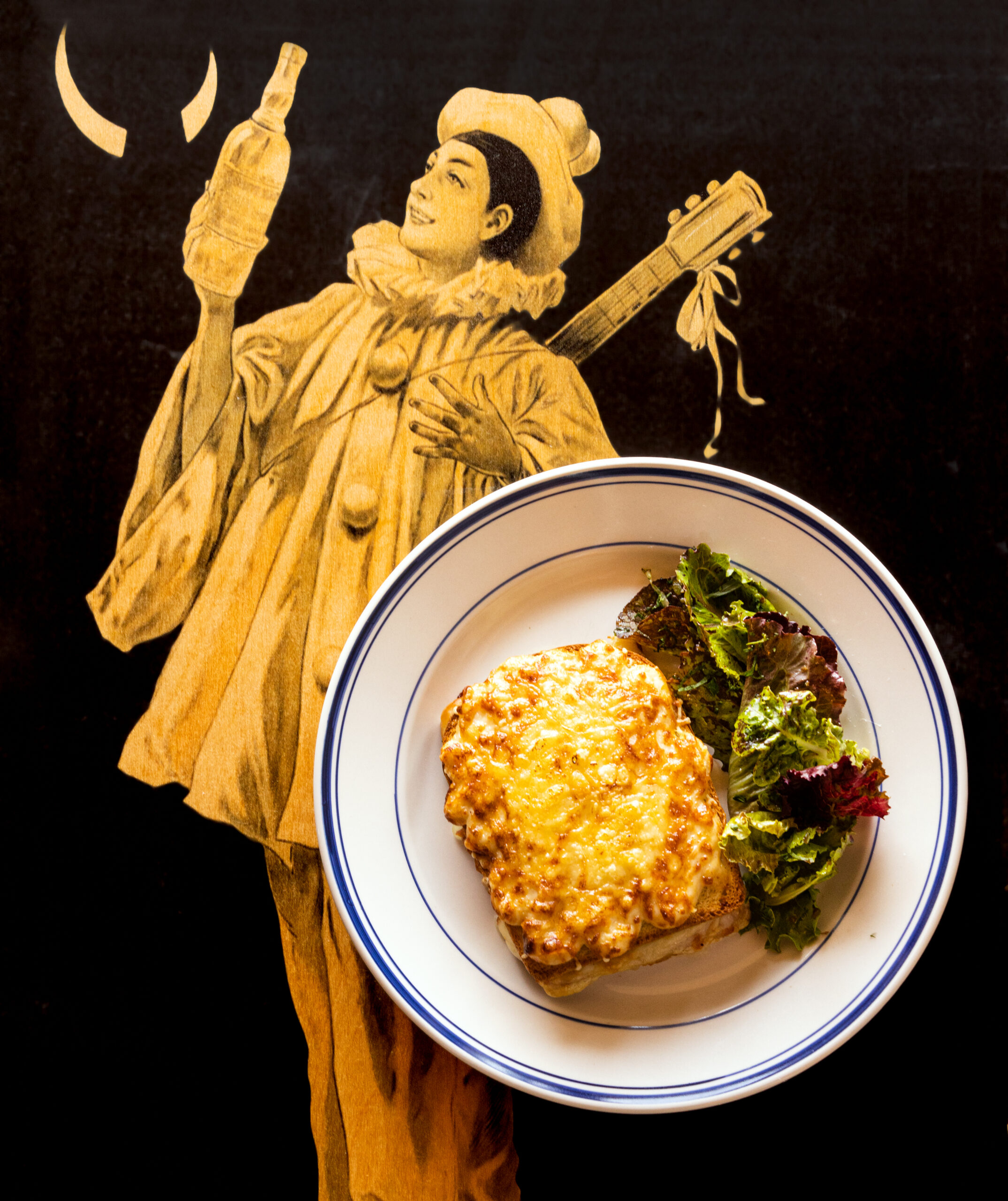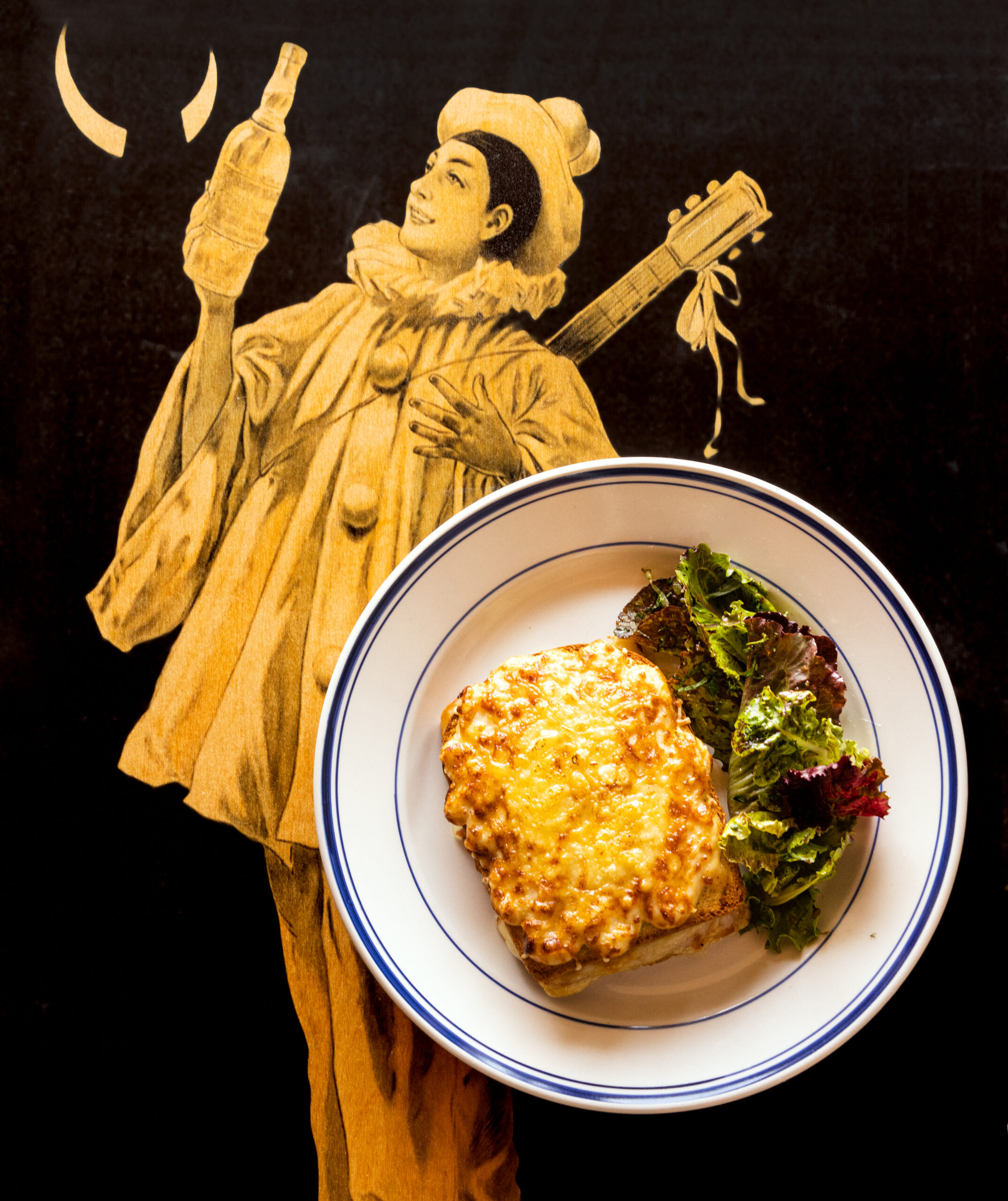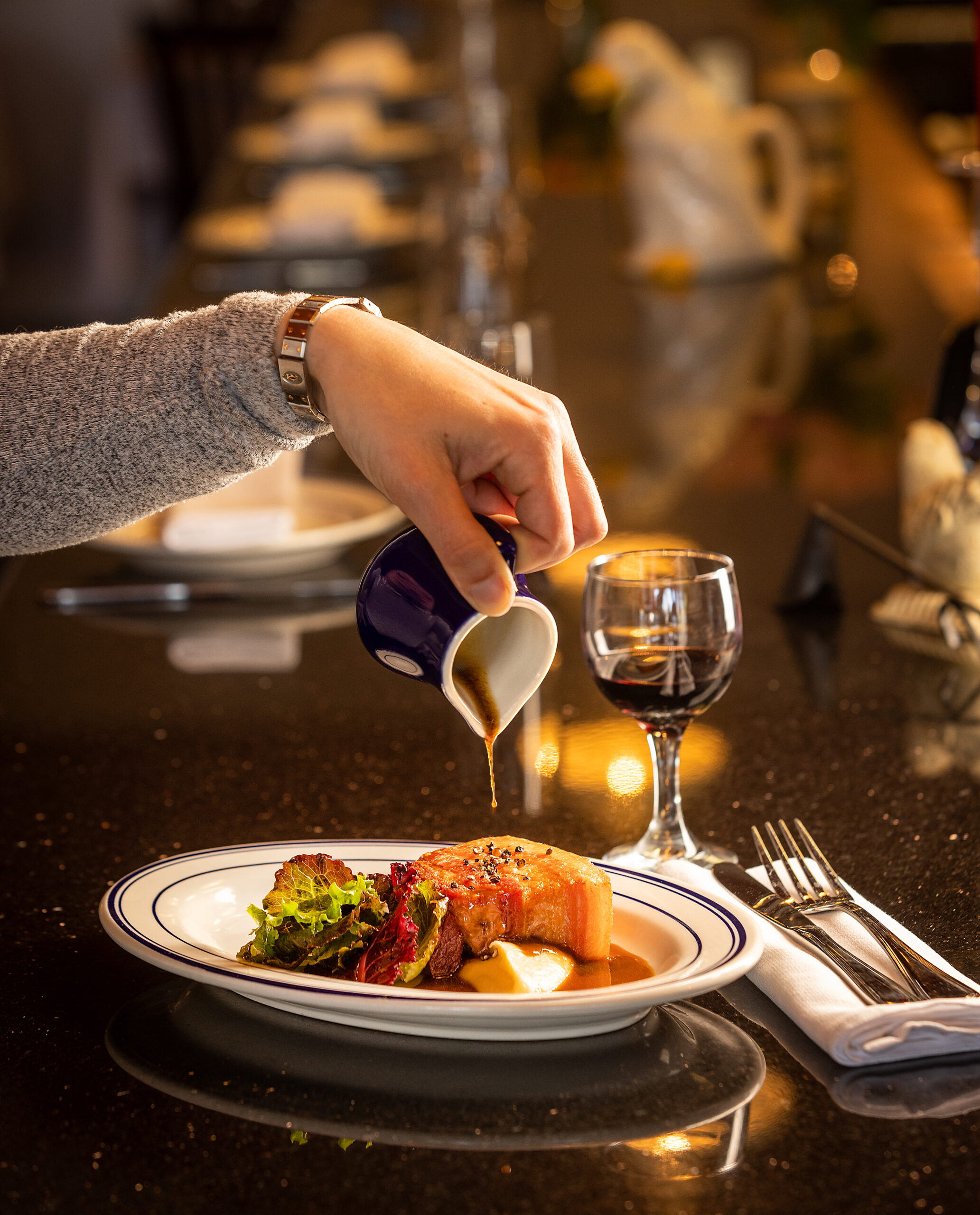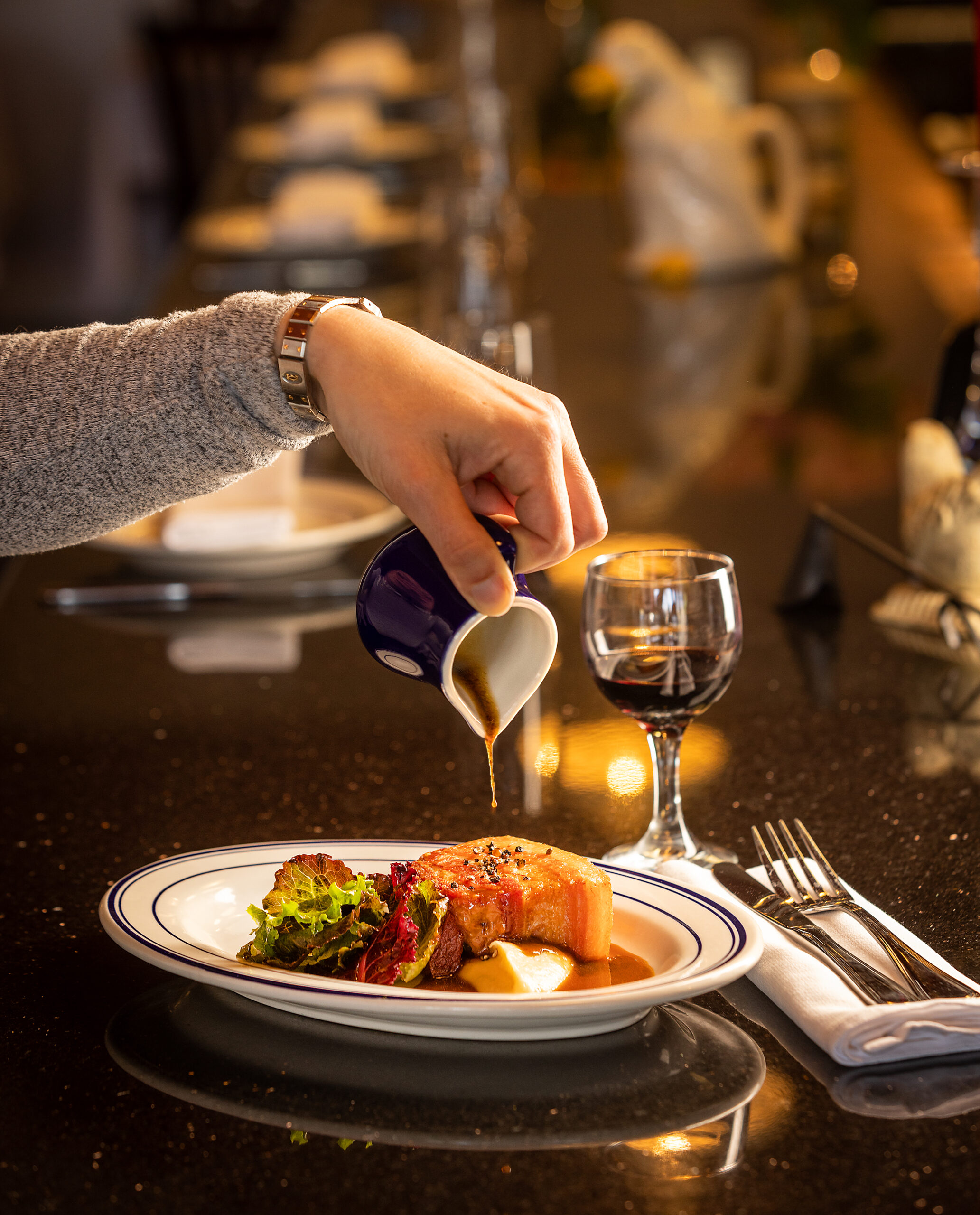 Kapu
First and foremost, Kapu is a tiki bar. You know, the kind with little grass huts as seating areas, island iconography, and fruit-forward rum drinks that will knock you on your caboose if you're not careful.
Kapu mixes and matches midcentury modern and pinup culture with island nostalgia, pirate booty, and tacky tiki elements everywhere. A large rectangular bar has open seating for a better view of the bartenders at work on their mysterious concoctions — the Fink Bomb, Tropical Itch, classic Mai Tai or Missionary's Downfall.
If you know tiki, you likely know Kapu owner/manager Michael Richardson. He came to Sonoma County in 2020 to oversee the beverage program at Burdock Bar in Healdsburg, where he wowed locals with outlandish tiki drinks he first created for the famous Frankie's Tiki Room in Las Vegas.
Chef Mike Lutz's Hawaiian-inspired comfort food is ono-licious. After spending more than 20 years on the islands, he knows his grindz. Moody lighting makes it a little challenging to see the beauty of the food, but the flavors speak loud and clear. Poke nachos, fried noodles, and a tasty stuffed rockfish with sweet kabayaki Hollandaise are top picks. And the garlic chicken is a must-order, with crispy nuggets double-fried, bathed in shoyu, and sprinkled with furikake and crispy garlic.
132 Keller St., Petaluma. 707-559-3665, kapubar.com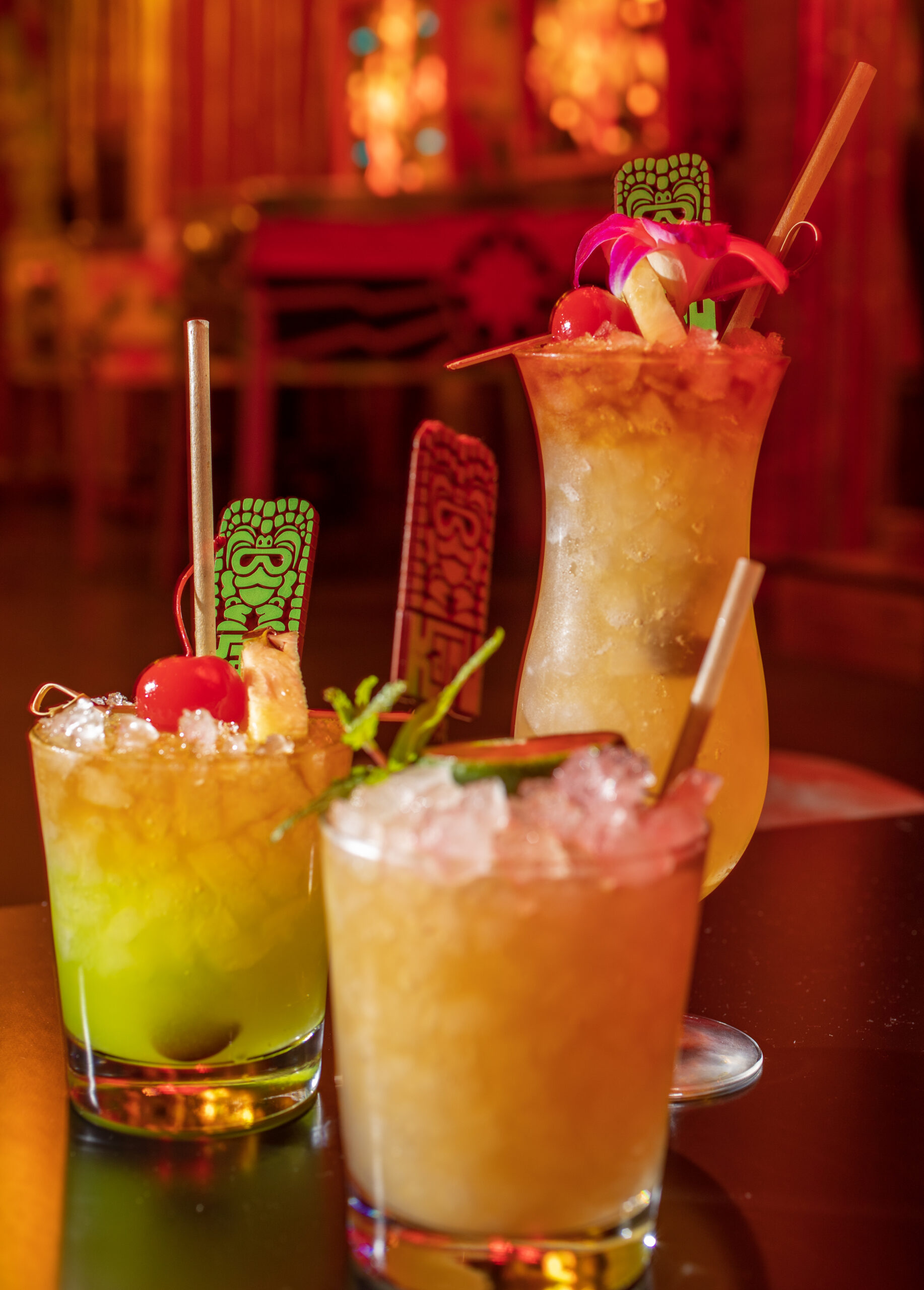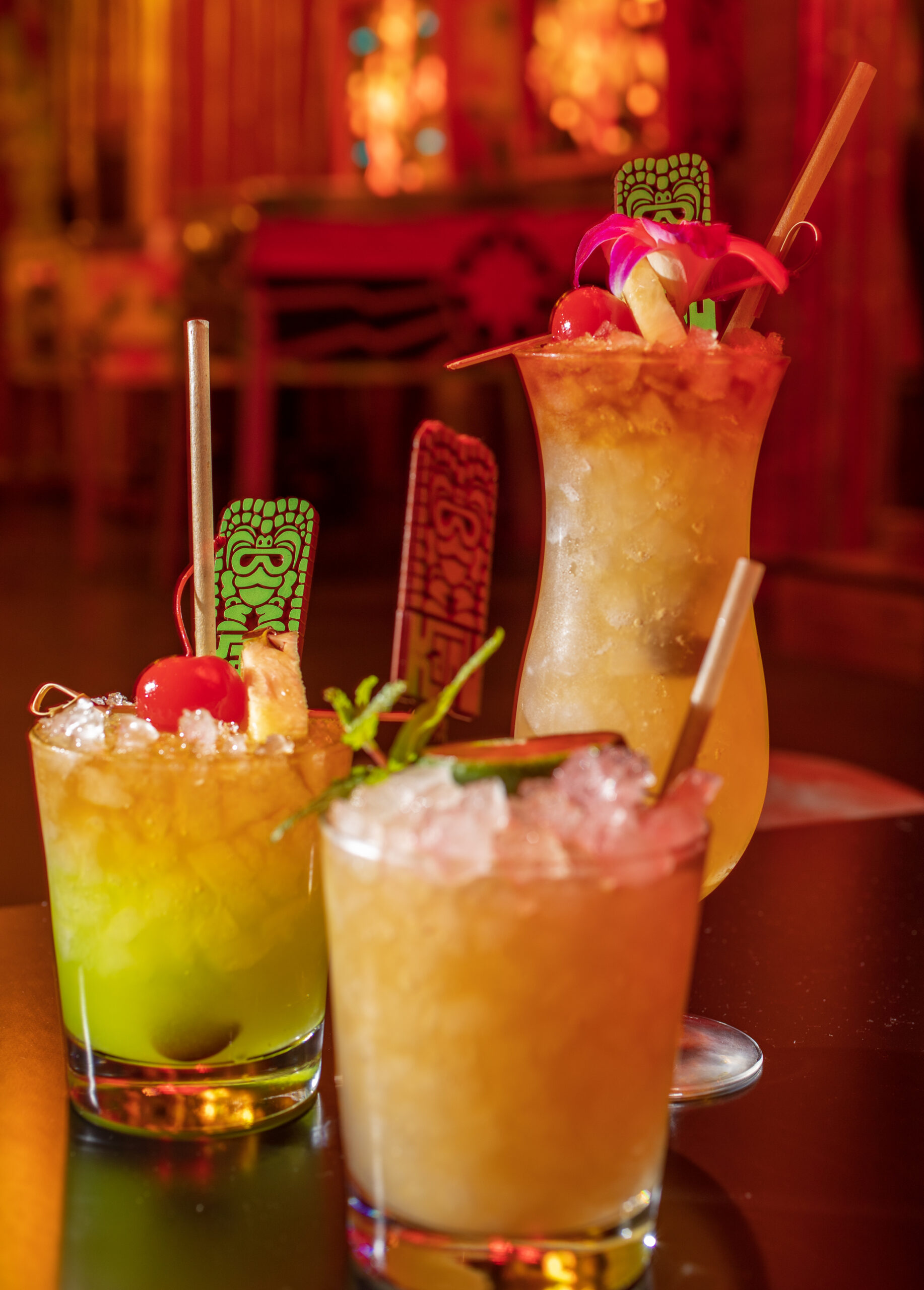 L'oro di Napoli
Opening a new restaurant is never easy, but the launch of this family restaurant on downtown's Fourth Street was a little bumpier than owners Domenico and Taylor De Angelis would have liked. L'Oro di Napoli opened quietly last summer but closed for a few weeks in fall for a quick reset with a new business partner. It reopened in late November with a fresh ambience, complete with art of a Naples street scene, and a renewed focus on Domenico De Angelis's ingredient-driven pizza menu.
The Naples-born chef knows what makes authentic Neapolitan pie, and he's nailing it, night after night. The crust, blistered from a wood-fired oven, is puffy and crisp with an irresistible, slightly stretchy chew. The classic Margherita, topped with San Marzano tomatoes, mozzarella, and basil is a great place to start. Elsewhere on the menu, De Angelis takes some creative license with toppings but keeps the puz y, crispy, chewy crust.
There's always an of-the-moment salad, and De Angelis plans to add regular pastas as well. If it's on special, don't miss the mile-high lasagna, with sheets of housemade noodles layered in tomato sauce and béchamel-a dish as exciting as the pizza.
629 Fourth St., Santa Rosa. 707-293-9540, lorodinapolisr.com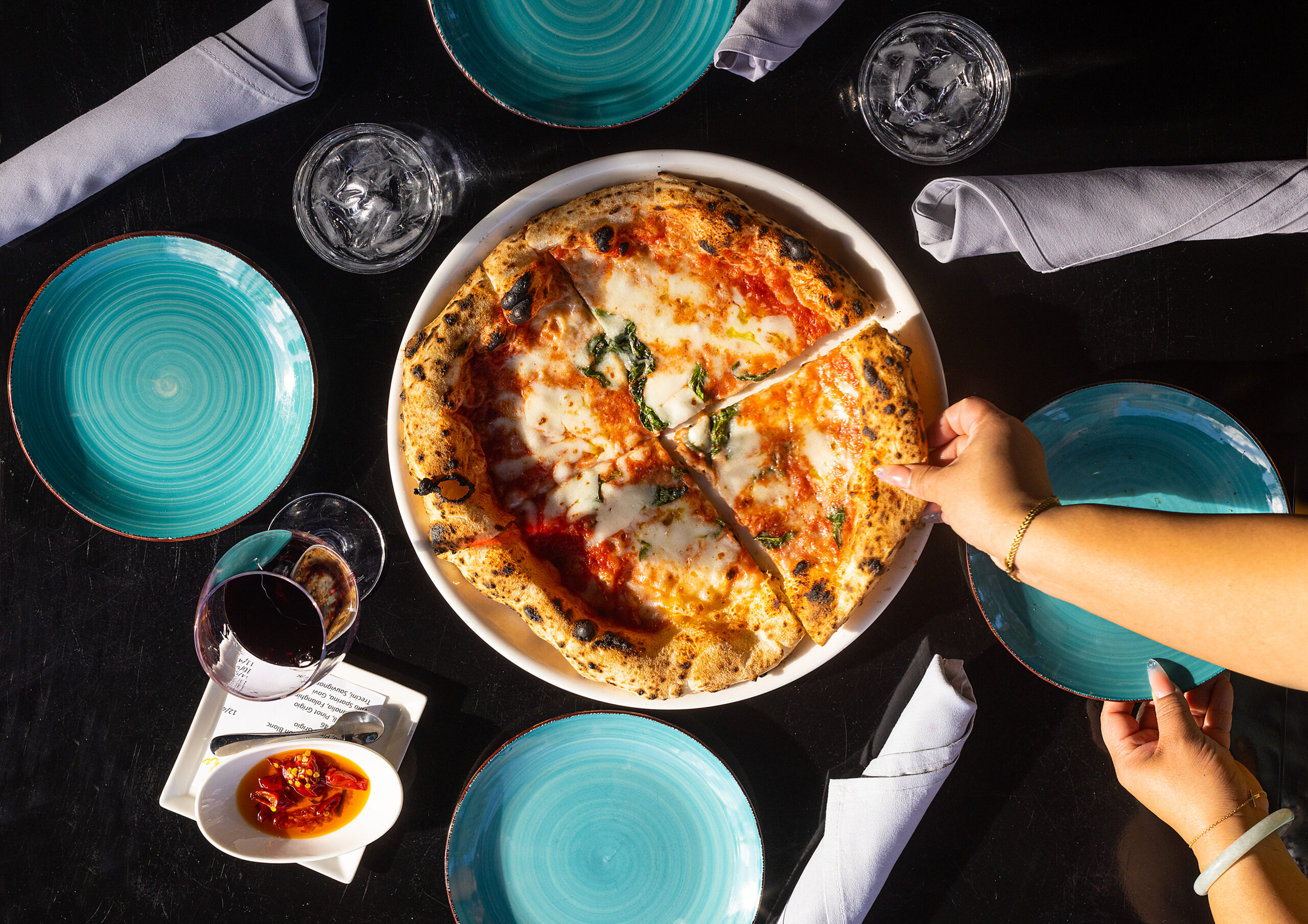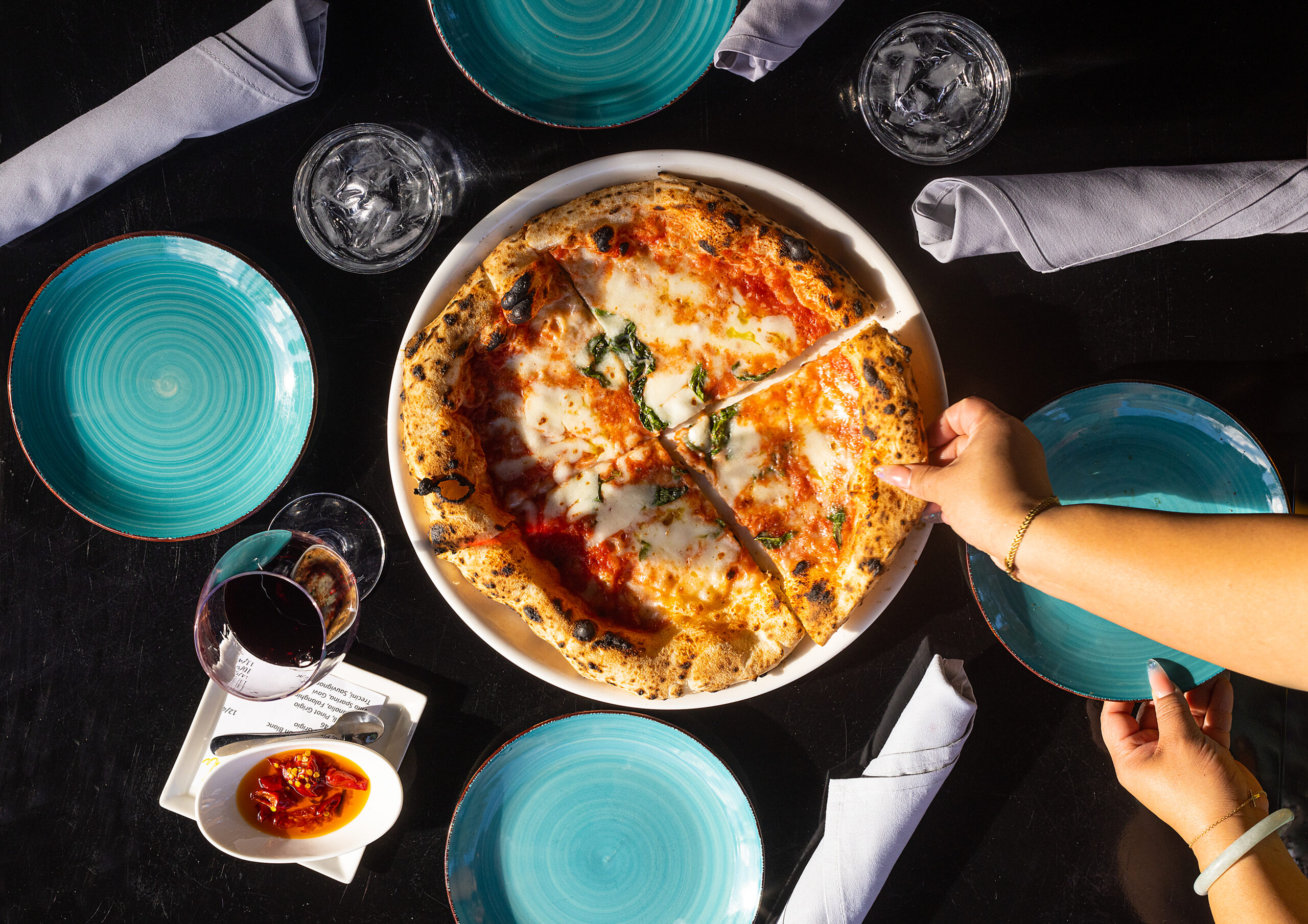 Second Staff
When Sean Quan and Jenny Phan moved to Sonoma in early 2021 for Quan to take a job at SingleThread, the couple realized they missed late-night socializing with other industry professionals.
"We needed to find a way to hang out with people," says Phan, "so we thought, 'What the hell, we'll just do it ourselves.'"
And so Second Staff was born, with a core group of six friends and a stable of different, cheeky pop-up concepts, including RageCage fried chicken, Space Balls boba and street snacks, and Small Men, with sandwiches named after different trim models of the Honda Civic.
Several friends have fine dining experience, so they recently launched a small-plates spinoff called FNCY + PNTS. Quan's younger brother, Emmett, who is helping out in the kitchen while spending a gap year in Sonoma, calls FNCY + PNTS "the anti-tasting menu." Diners carry cafeteria-style trays and choose dishes directly from the chefs. Nothing is over $15, and most dishes are less than that. It all feels very underground and understated-a food lover's freestyle mix-tape of a meal.
"Restaurants should be a reflection of the communities they are part of," says Quan. "But they should also matter and provide an insight into the community that you wouldn't normally see."
Various locations. second-staff.com
Mitote Food Park
Years in the making, this 7½-acre culinary paradise fully opened just last summer. Set in the heart of the predominantly Latino community of Roseland, a gathering of food trucks entices with tastes of Oaxaca, Jalisco, Michoacan, Yucatán, and Mexico City. There's also a vibrant al fresco bar, live music, and an adjacent craft market.
Mitote is an incubator for Latino-owned businesses, giving entrepreneurs like the food truck owners support to establish success. Crowds throng to some 10 trucks, including Lucha Sabina (fabulous wild mushroom tlayudas and molotes), La Victoria (brilliant zucchini and pumpkin-blossom quesadillas on housemade tortillas), Maria Machetes (wildly good griddled hot dog draped with bacon, mayonnaise and queso), and Gio y Los Magos (decadent enchiladas Michoacánas served with roast chicken and potatoes).
Colorful papel picado banners decorate the picnic tables, and savvy diners load up with bites from several different vendors and always share plates to uncover flavors like huaraches loaded with cactus and chiles or quesadillas stuffed with huitlacoche, an earthy, savory mushroom-like delicacy.
For a sweet finish, hit up La Churroteka, for impossibly light, crispy churros stued with chocolate, caramel, or creamy condensed milk.
665 Sebastopol Rd., Santa Rosa. mitotefoodpark.com
Oyster
Who knows seafood better than a sushi chef? Chef Jake Rand, owner and sushi master at the popular Sushi Kosho at The Barlow in Sebastopol, opened a sister restaurant across the street last November. The Parisian-style oyster bar and seafood spot has beautiful outdoor patio seating and recently expanded into a larger indoor space next door.
Oysters are, not surprisingly, a highlight of the menu. They're served raw, baked, and fried. The rest of the menu leans on sustainable shellfish, fish, prawns and octopus, all named "best choices" by the Monterey Bay Aquarium's Seafood Watch. Rand brings awareness to aquafarmed seafood-controlled cultivation of fish and bivalves in water. He also promotes the eating of filter feeders like oysters, mussels, and clams, which help keep ocean water clean, sequester carbon, and can protect shores from erosion.
Sustainability doesn't always mean deliciousness, but here, you don't have to compromise. Rand's chile-dusted calamari with a kicked-up rémoulade sauce, a hearty oyster po'boy sandwich with a creamy lemon slaw, and seared scallops with brown butter are familiar yet luxurious. He makes his own aioli and cocktail sauce and has added fish and chips with duck-fat fries to the menu. Be sure to grab a bottle of bubbly to go with those oysters.
6751 McKinley St., Sebastopol. Instagram.com/oyster_sebastopol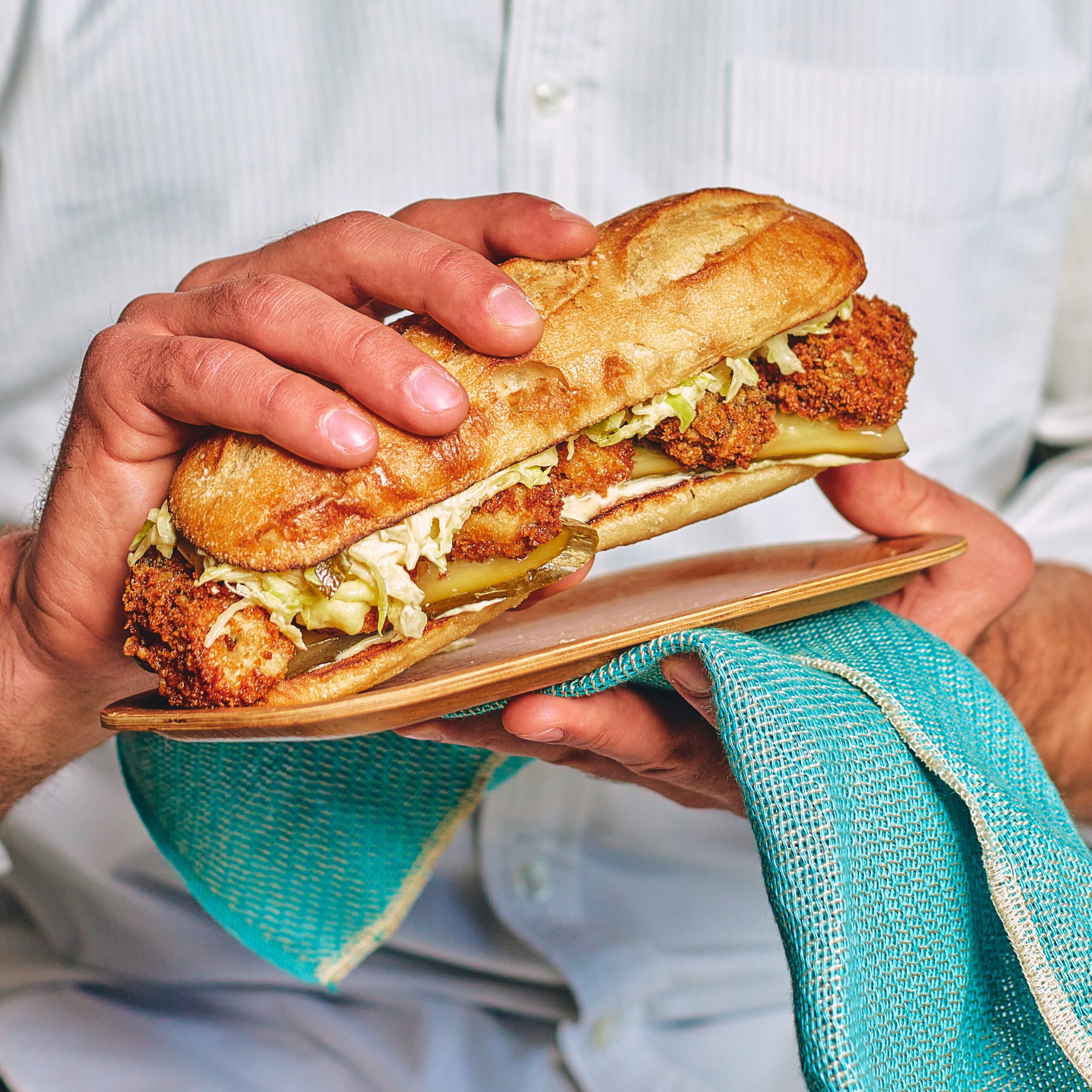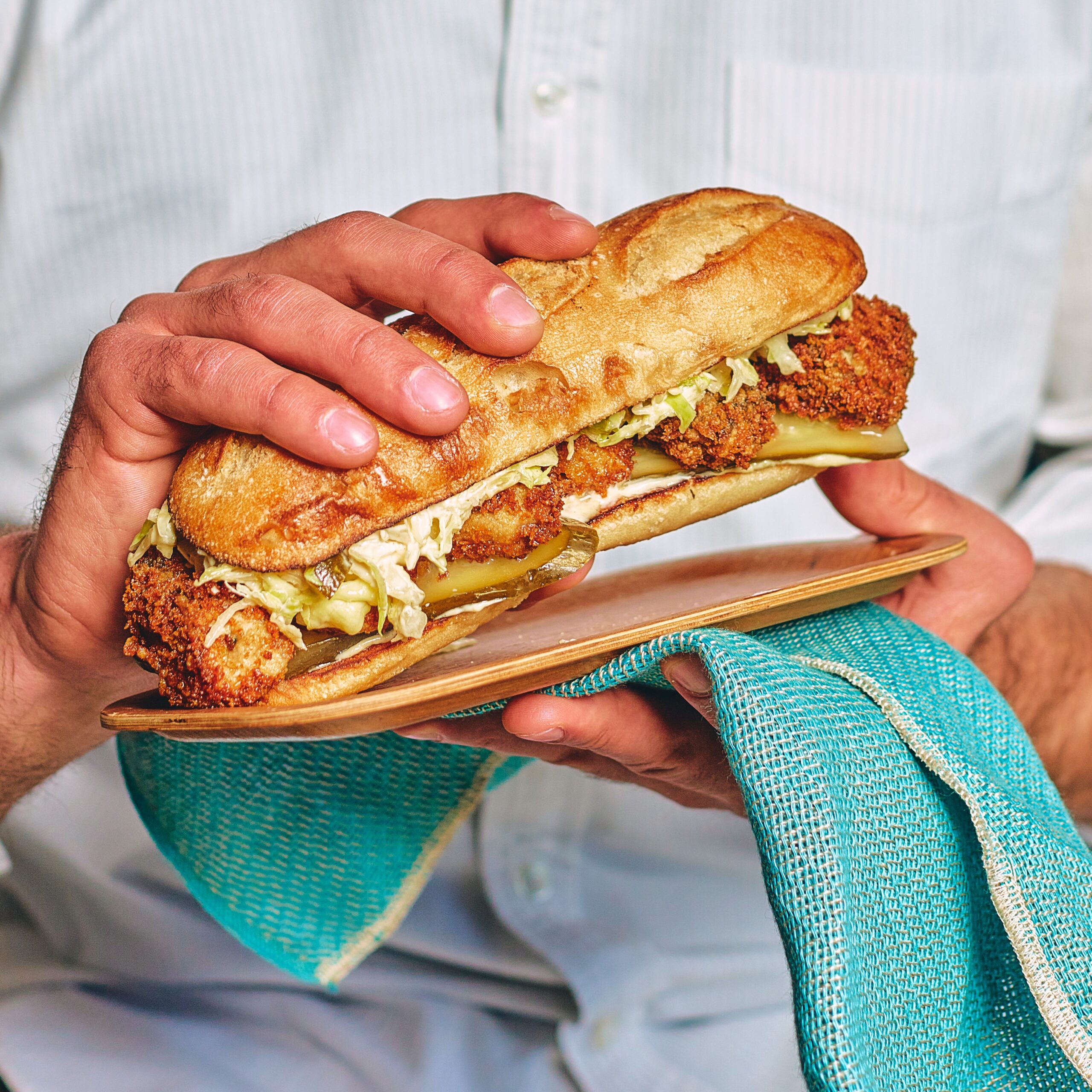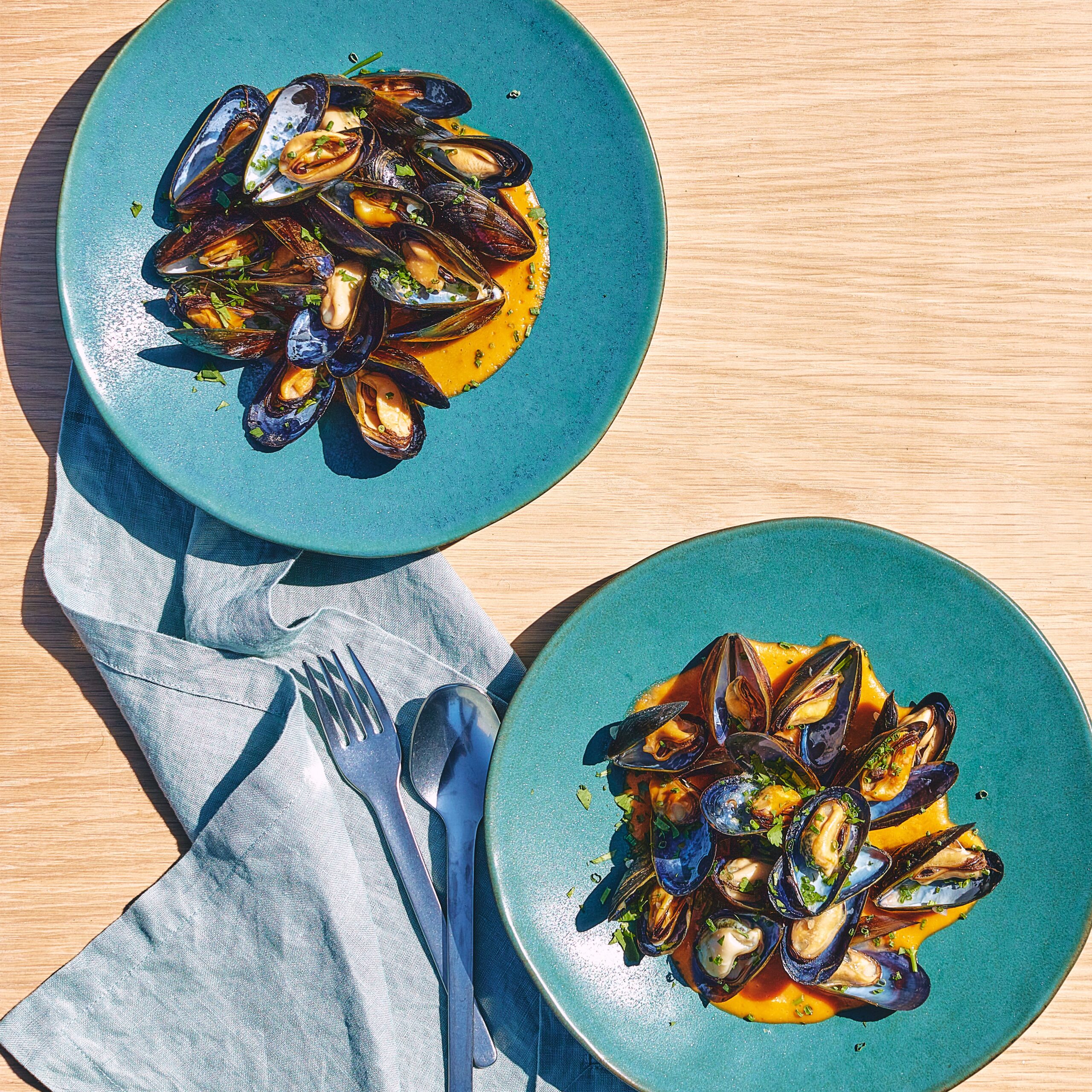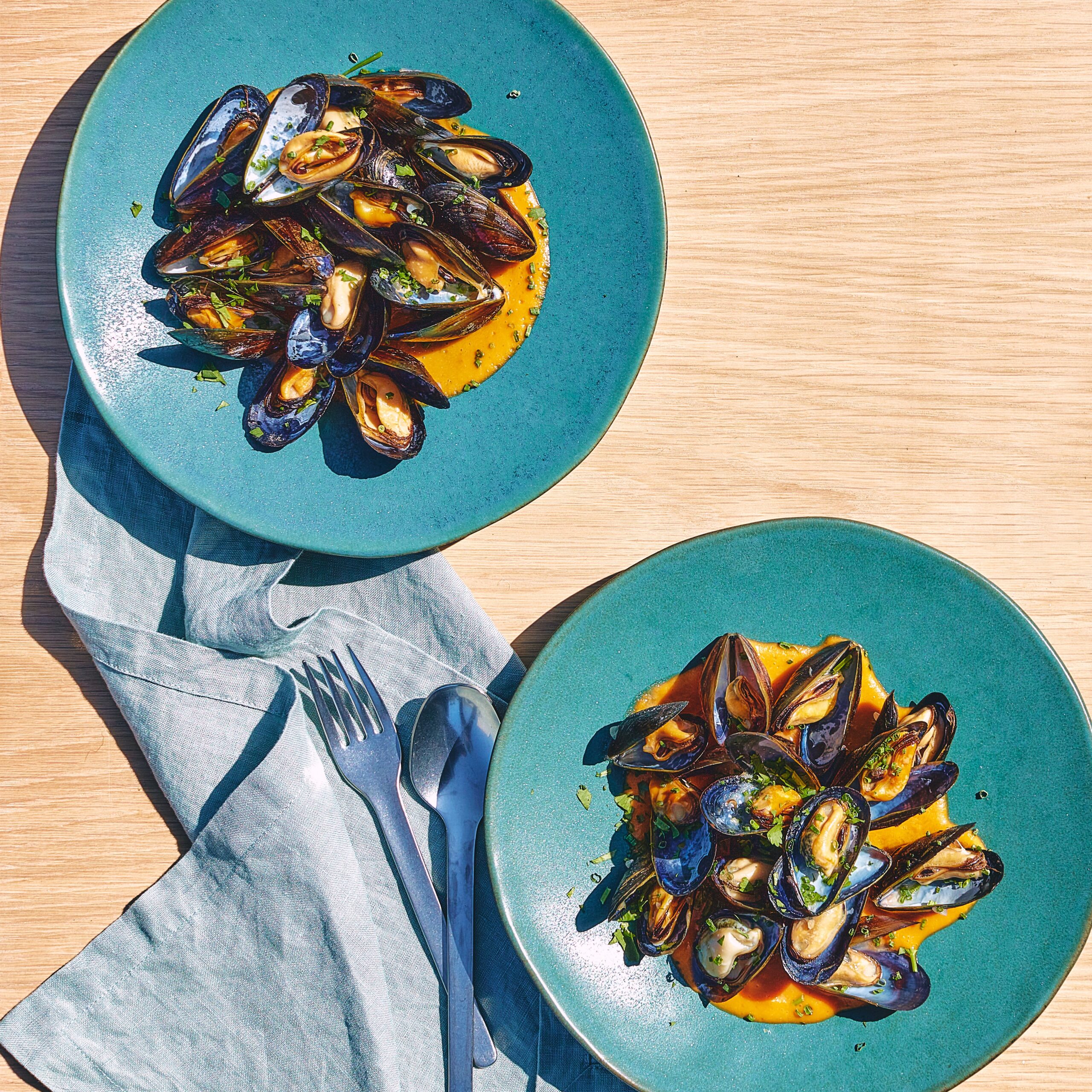 Piala
The tiny, rustic hideaway holds a secret, serving Georgian cuisine from the Eastern European republic, alongside rare Georgian and European wines. Owner Jeff Berlin has created a casual, cozy place that invites you to hang out and play, though he takes his work very seriously. That's him behind the bar, sharing his love of the region with anyone who wants to listen.
Before opening, he flew in a consulting chef from Georgia to teach his full-time chef how to make the unfamiliar-sounding dishes as authentically as possible. It's hard to resist a clay crock of steaming-hot chashushuli, a soulful, aromatic stew of lamb head and neck with potatoes, tomatoes, chickpeas, and lots of spices and herbs.
Try the classic Georgian dumplings, too, stuffed with spiced beef and pork, kale and ricotta. And chvishtari, crisp-edged golden corn cakes oozing melted cheese, served with a side of lobio, a fragrant, garlicky bean stew for dunking.
Note: Berlin's business partner is restaurateur Lowell Sheldon, who in 2021 was accused of sexual harassment by six former employees and, in one instance, of sexual assault. As a condition of the restaurant's alcohol permit, Sheldon is not allowed to work at Piala nor enter the space when employees are present.
7233 Healdsburg Ave., Sebastopol. 707-861-9186, pialanaturalwine.com
Psychic Pie
These chewy, crispy, double-baked, rectangular Roman-style pizzas first captured our heart as a pandemic takeout offering, and we were over the moon when a brick-and-mortar location opened in Sebastopol. The menu here changes weekly, with options dreamed up by husband-wife owners Nicholi Ludlow and Leith Leiser-Miller that celebrate the season.
Farm-fresh toppings include chèvre with fresh lemon and herbs; potato with chile oil, mozzarella, and crème fraîche; and hot coppa with Estero Gold cheese, mozzarella and hot honey. There's always one vegan selection, several vegetarian choices and a couple of meaty slices. The pizzas are sold by weight (order by the finger width-three fingers wide is a good small slice and runs about $7) and trying different options is encouraged.
"We're a slice house, and we want people to have fun, just have a little levity. We want them to come eat good food, hang out, chill and maybe have a drink and just be happy," Ludlow says. "We're not fine dining, and we're not looking to make anyone intimidated."
The couple launched Psychic Pie as a side hustle while working full time at San Francisco's Del Popolo pizzeria, perfecting their recipe for a chewy-crispy, naturally fermented sourdough crust. They sold out completely by word of mouth and a business was born.
So why the name Psychic Pie? The couple aren't psychics or mystics. Ludlow studied to be a podiatrist, and Leiser-Miller is a former field researcher with a Ph.D. in the biology of bats. Both walked away from academics for a life in food, using all their brainpower to obsess about things like dough and where to get seasonal tomatoes or sustainable meats while raising their young family in Sonoma (the couple are expecting their second child just as this issue hits newsstands).
"We want to be a mom-and-pop and focus on this community," Ludlow says. "Everyone is warm and fun, and we want to continue to support the people here."
980 Gravenstein Hwy. S., Sebastopol. 707-827-6032, psychicpie.com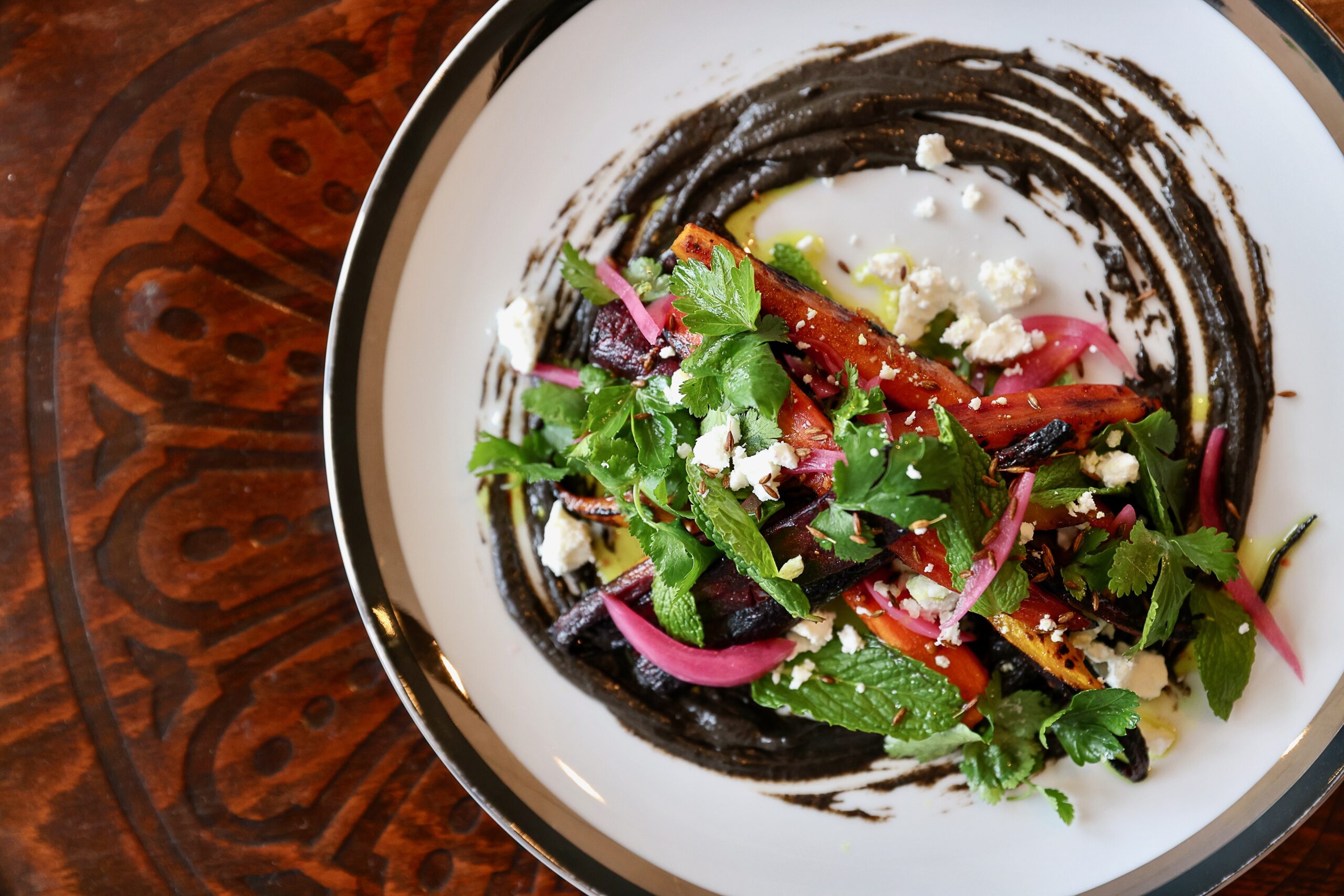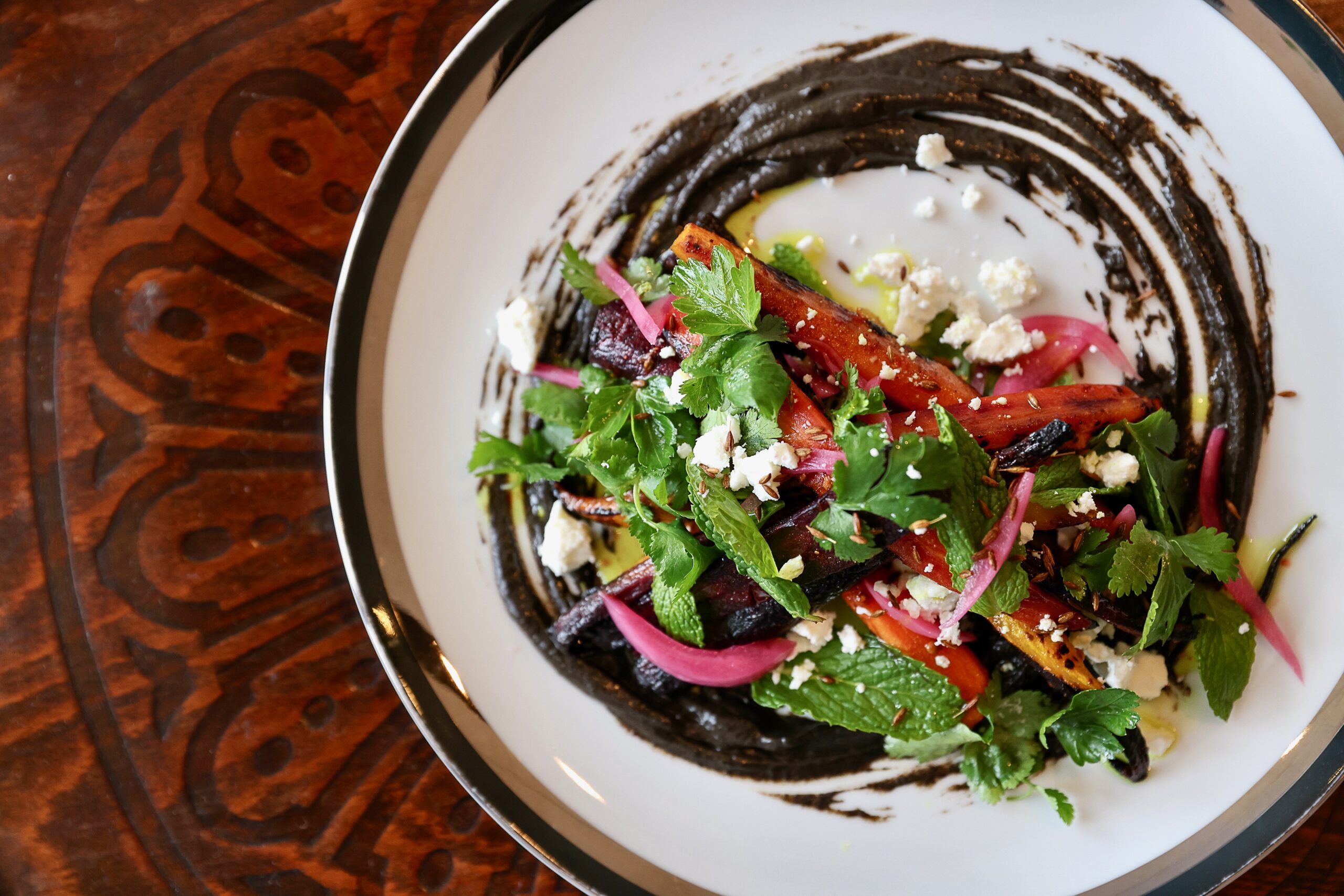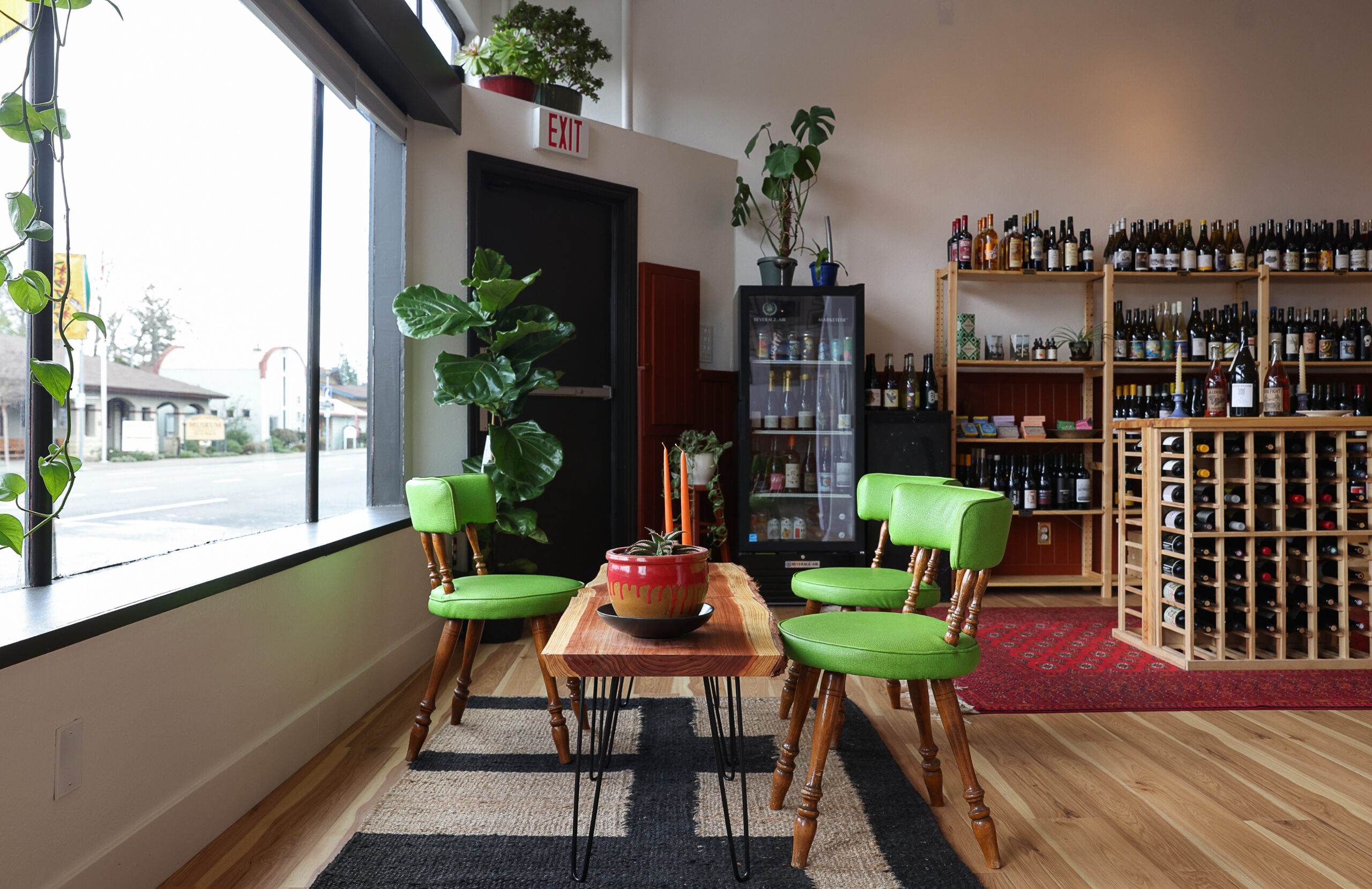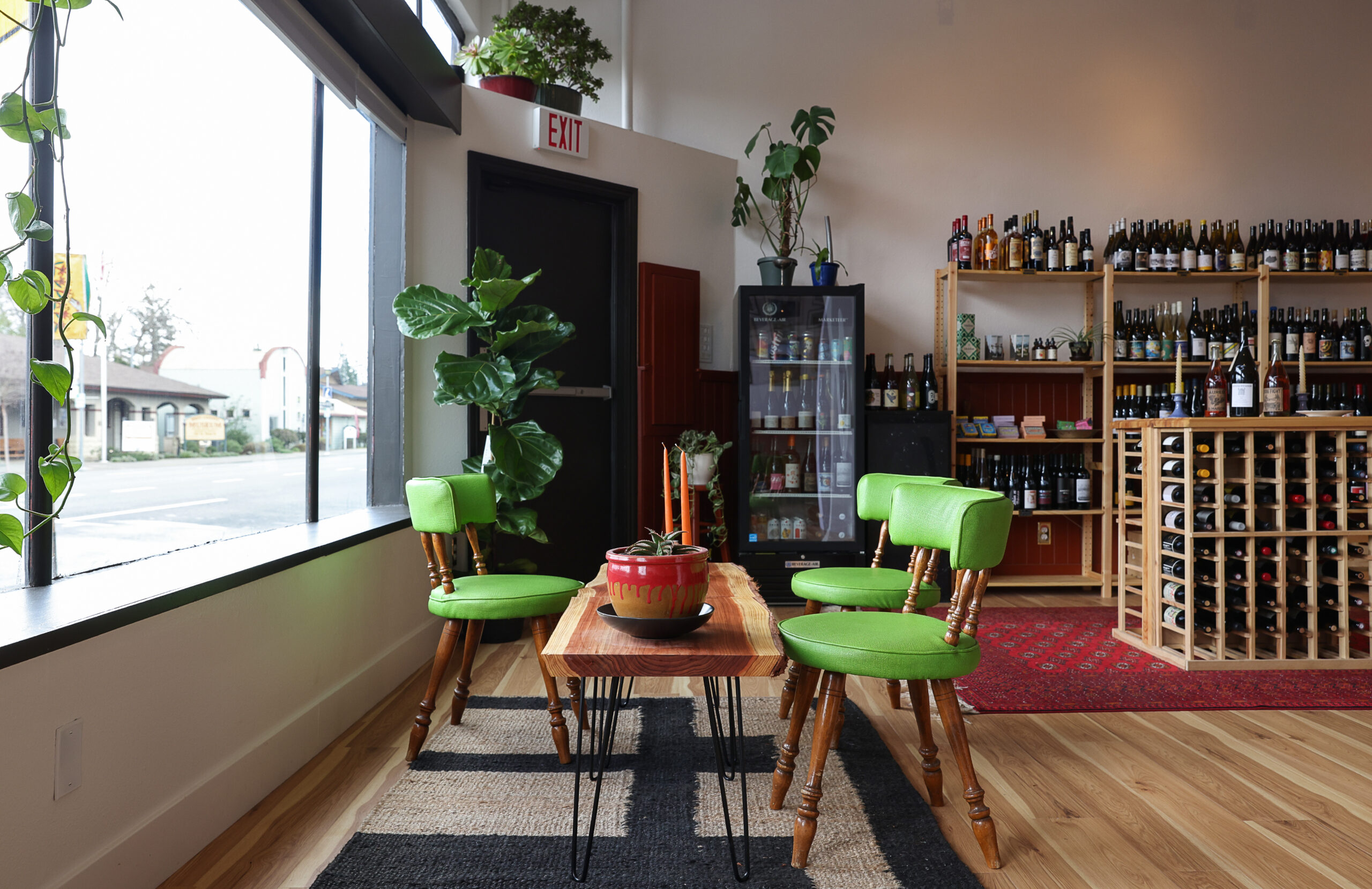 The Redwood
Young restaurateurs and bar owners in Sebastopol are contributing to a forward-thinking food scene unlike any other, and that includes the city's newest spot, a natural wine bar with excellent food called The Redwood. Owners Geneva Melby and Ryan Miller (both alums of local Thai standout Khom Loi) know exactly what the next generation of wine drinkers want in their glasses.
These new-school sippers are, in simple terms, an un-futzed-around-with style of wine that stands in contrast to the helicopter-parent winemaking of Napa and Sonoma. They're food-friendly and often remain unfiltered, giving them an often funky, un-wine-like quality.
Melby is an excellent chef, whipping up stunning nibbles as well as bigger entrées for dinner. The menu is divided into snacks, small plates, big plates, and desserts and guests are welcome to eat, drink or both.
The Redwood's Route One Pita and Dips include a lineup of smoky baba ghanoush, hummus, and herbed labneh that you'll crave for days afterwards. Dishes like scallop crudo tart with slices of kumquat, fennel, and drips of fennel frond sauce is chef's-kiss good. The menu changes seasonally, but will continue to include snacky tinned fish with potato chips and pickles, and heartier, vegetable-forward dishes and risottos.
234 S. Main St., Sebastopol. 707-861-9730, theredwoodwine.com
Sonoma Eats
Sonoma Eats owner Efrain Balmes arrived in Sonoma County in 2007 with nothing but a dream and a drive to make something of himself. Though it's a worn archetype, it exemplifies the vineyard-worker-to-business-owner hopes of many in the Agua Caliente community. Working multiple jobs, he saved up to buy a $29,000 mobile home shared with multiple roommates. In 2017, he sold the home for three times its original price and used the proceeds to purchase a food truck he parked at the Barking Dog Roasters.
Balmes's Oaxacan eatery serves up elevated basics like a mole enchilada with intense flavors –chocolate, roasted chiles, nuts and potent herbs-mixed into an almost black sauce and cooked slowly over several days. Simple shrimp tacos are served with a light aioli studded with juicy tomatoes. This dish is restrained rather than over-seasoned and drowning in toppings to mask cheap ingredients. Generous beer-battered Baja fish tacos made with catfish beats the pants oz more traditional cod, while Balmes's chipotle aioli lends sweet heat.
Vegan mushroom tacos are so much more than a concession to the moment, elevated with avocado and salsa verde. They're also great in the mix with other à la carte tacos, including carne asada, chicken, carnitas, al pastor, chorizo and nopales.
At Barking Dog Roasters, 18133 Sonoma Hwy., Sonoma. 707-939-1905; sonomaeatsmex.com
Vine Burgers
When James Byus III swung open the doors of Vine Burgers last March, his mission was to make the best burgers in town. Those in the know seek out the unassuming strip mall location tucked behind a weedy field that was the K-Mart before the Tubbs fire. It's a gritty landscape that belies the quality food that Byus and his small team turn out each day.
There's a burger here for everyone, from basic beef to feta-topped lamb with meat sourced from Sonoma County Meat Co. A selection of seafood sandwiches, including lump crab cakes and a Cajun tuna burger, are made in- house from scratch with seafood from local purveyors. All burgers are served on toasted brioche bun.
This is a burger joint even vegetarians can feel good about, with a veggie burger, several salads, and a robust list of vegetarian sides including mayo-slathered street corn and housemade fried pickles.
Regulars know to order a side of fried cheese curds from the "secret" menu, a once-in-a-while special that was so over-the-top good that Byus made it a permanent addition-dine-in only, though.
It was a wine sales job that drew the Maryland-born Byus to Sonoma County in the first place, so it's no surprise that he offers a succinct but super-appealing globe-spanning wine list. There's also a rotating list of craft beer on tap so burgers can be washed down the way they were meant to be-with a cold pint of suds.
3579 Industrial Dr., Santa Rosa. 707-536-9654, vineburgers.com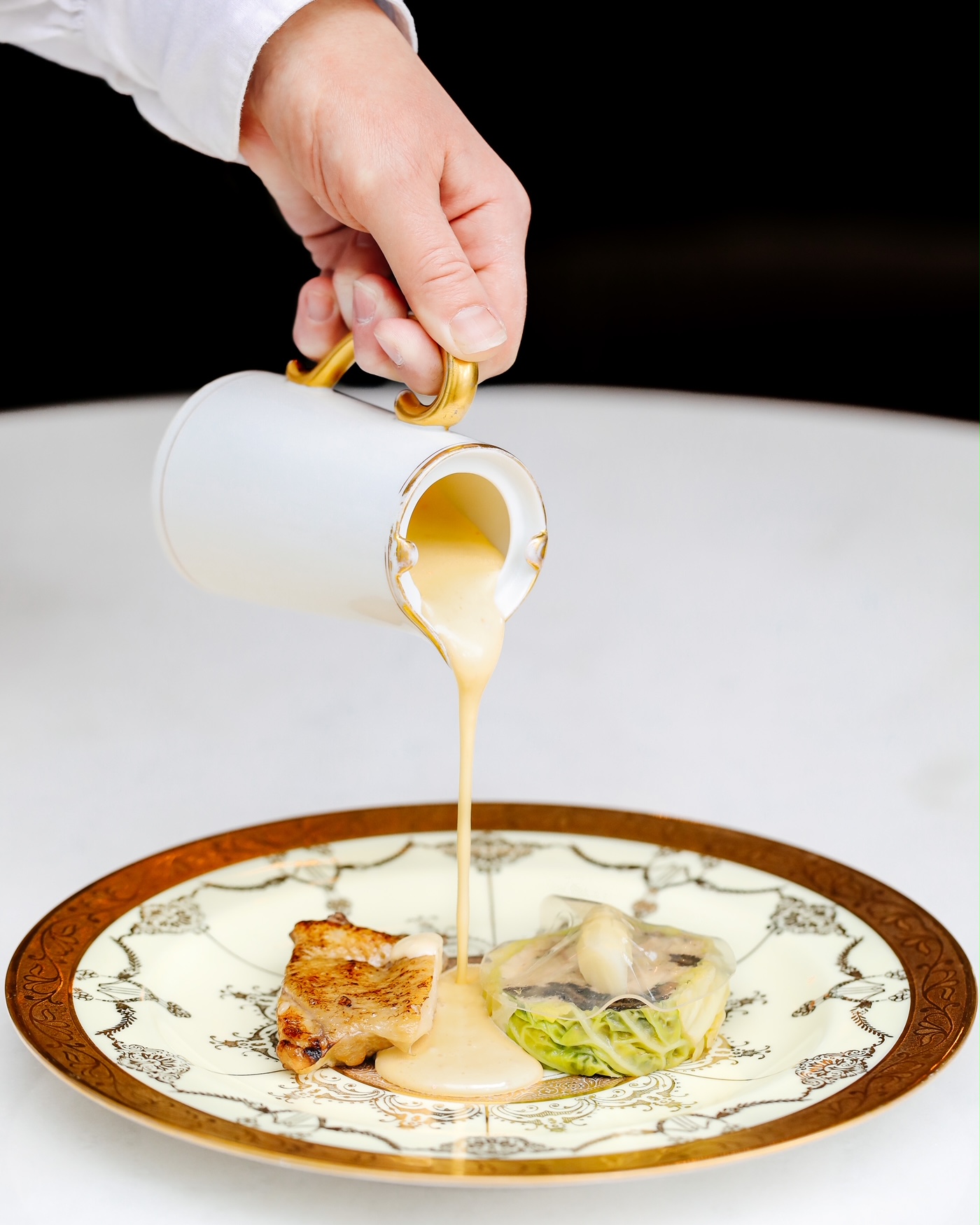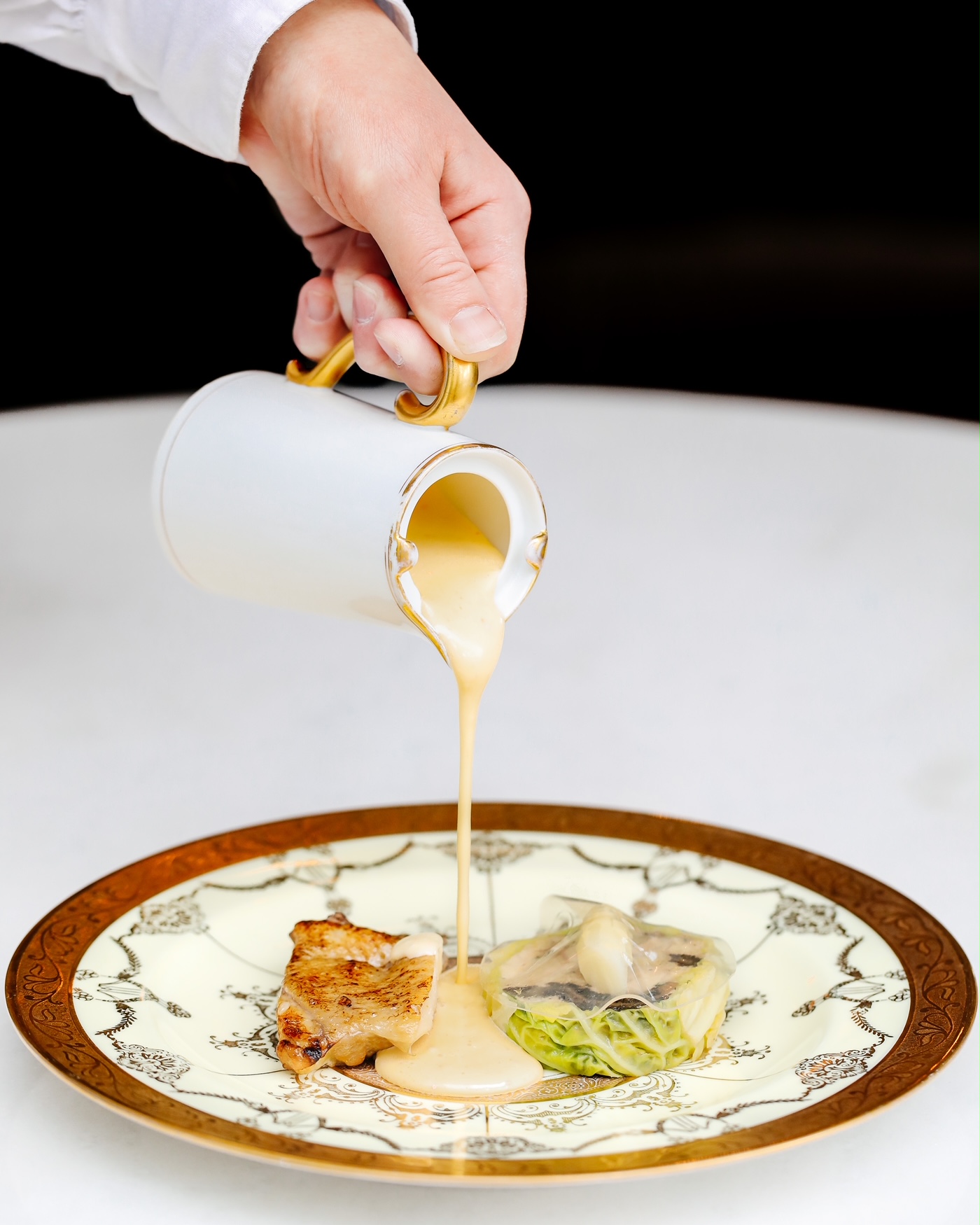 Troubadour
This pop-up dinner restaurant is refreshingly single-minded in its vision of elevated French bistro cuisine. A side project of chef Sean McGaughey, the intimate, multi-course dinner is served five nights a week in the same space as the nibble-size bakery he and wife Melissa Yanc founded in 2021. The couple is also behind the buzzy Quail & Condor bakery that opened locally in 2020 and a yet-to-open spot in the former Campo Fina. Yep, that's four concepts in less than two years for the SingleThread alums.
The menu isn't Cal-French or Mediterranean-French or another fusion. It's just French, with all the unpronounceable but delicious sauces that have been perfected over centuries. McGaughey and his small team cook seasonal, locally sourced dishes such as duck à l'orange with crisp salty skin, Wagyu steak tartare with a cured egg yolk, petite escargot served in a Limoges teacup with creamy velouté and roasted garlic, and a thick tomato slice with tart sauce vierge and caviar.
The small kitchen at Troubadour, lacking a grill and many other staples of a restaurant kitchen, forces the team to think creatively and keep things simple. The four best seats in the house are at the counter facing Healdsburg Avenue. There, you can watch people go by (and be watched, eating) in the evening hours.
More private seats at the bakery counter are better for intimate dining, and groups of up to four can sit at a communal table. The vibe is a mix of irreverence (don't miss the homage to Andre the Giant in the bathroom) and old-school French, with antique mix-and-match plates and a clubby San Francisco cafe atmosphere.
381 Healdsburg Ave., Healdsburg. 707756-3972, troubadourhbg.com