Whenever I visit a new place, I'm eager to find restaurants that serve up the true flavors of the region. That's not always an easy feat when SEO-optimized lists, pumped-up Yelp reviews and sales-driven picks top the online search results.
As a longtime dining editor in Sonoma County, I want to be your guide to the essential, "most Sonoma" restaurants that locals and visitors should know. My selection of best restaurants is entirely based on the impressions of someone who has dined for a living in this area for nearly 20 years. No one paid to be on this list. I don't accept free meals or any other compensation in return for positive reviews.
In order to make this list, restaurants need to feature local ingredients on their menu, which should change with the seasons and reflect the land and waters around us. This list also highlights chefs whose skills and attitudes I respect.
Those are not the only qualifiers. Sonoma County also is home to a large Latino population who've brought the recipes and flavors of Latin America to this region. Latino chefs and restaurants are not only part of the local food scene, but continue to shape it in a significant way and therefore are also included on this list.
Not every eligible restaurant has made this list. I've had to make difficult choices for the sake of brevity. I hope you'll look through sonomamag.com to find some of the great spots I've left out.
If you're a visitor to Sonoma County, you're in for an incredible gastronomic experience. Here, chefs take pride in using ingredients grown just miles away and that are often still warm from the sun when they reach the kitchen. This is what makes this area so special and these 30 restaurants stand out.
Please note that prices and menus change frequently — the dishes I've mentioned here may no longer be available by the time you read this. Click through the above gallery for favorite dishes and a peek inside each restaurant.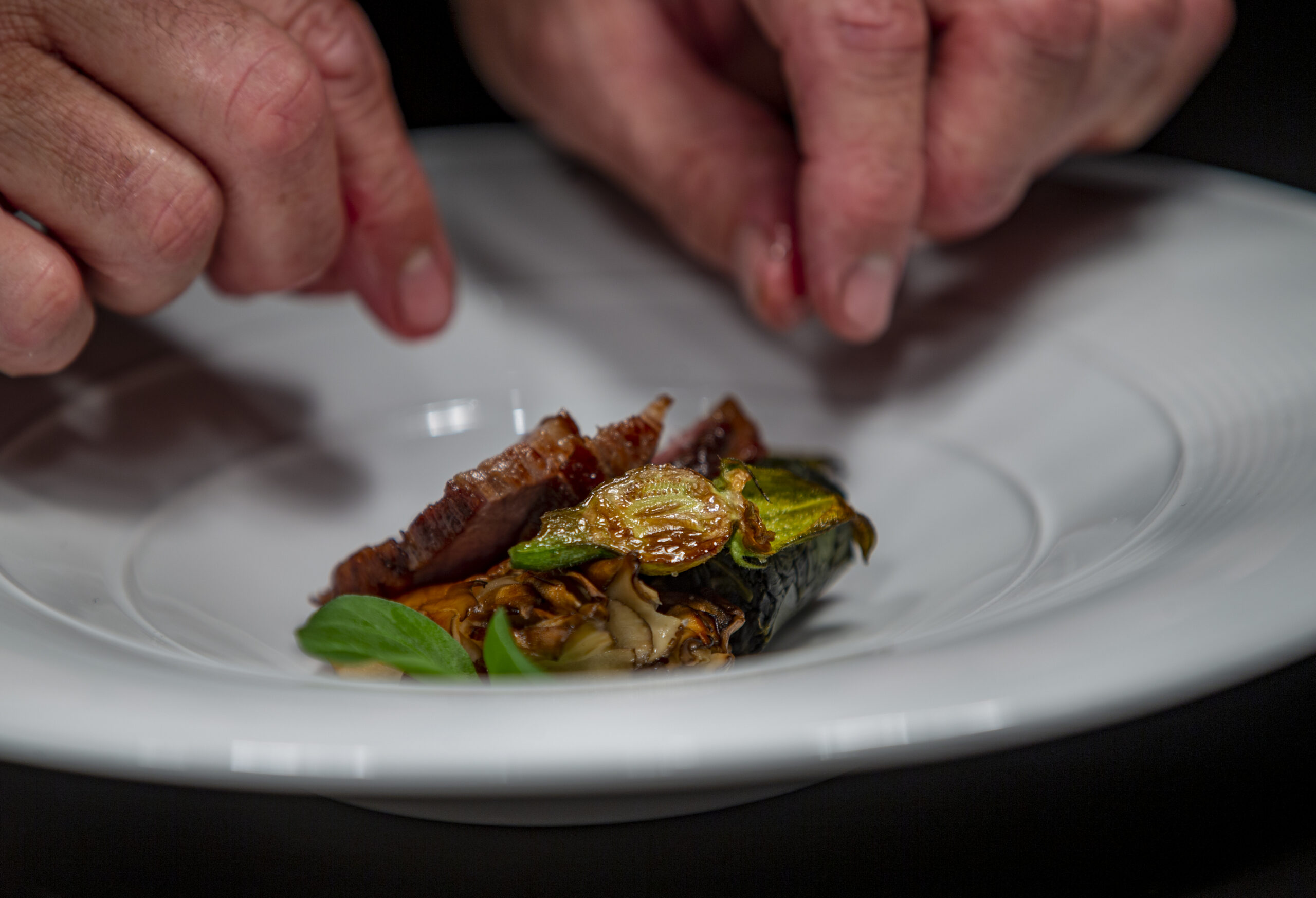 Best restaurants in Sonoma $$$$
Cyrus
Chef Douglas Keane and business partner Nick Peyton have created a mix of opulent, painstakingly-created European and Japanese small bites arranged with culinary tweezers and served on bespoke ceramic dinnerware. It doesn't get much more pinkies up than their $295 prix fixe, 17-course meal. The minimalist restaurant interior with wrap-around windows highlights the lush vineyard setting. Tickets for the Dining Journey are released two months in advance at exploretock.com/cyrus.
Tasting menu: $295 per person (excluding wine pairings). 275 CA Highway 128, Geyserville, 707-723-5999, cyrusrestaurant.com
Single Thread Farms Restaurant
A 15-plus-course tasting menu at this three-Michelin-starred restaurant is not just a night out, it's an event. Chef Kyle Connaughton's micro-seasonal dishes are inspired by his time in Hokkaido, Japan, and the bounty of the restaurant's farm. Reservations are required for this once-in-a-lifetime experience. The wine list is one of the best in the area, and that's saying something.
Tasting menu: $425 per person (excluding wine pairings). 131 North St., Healdsburg, 707-723-4646, singlethreadfarms.com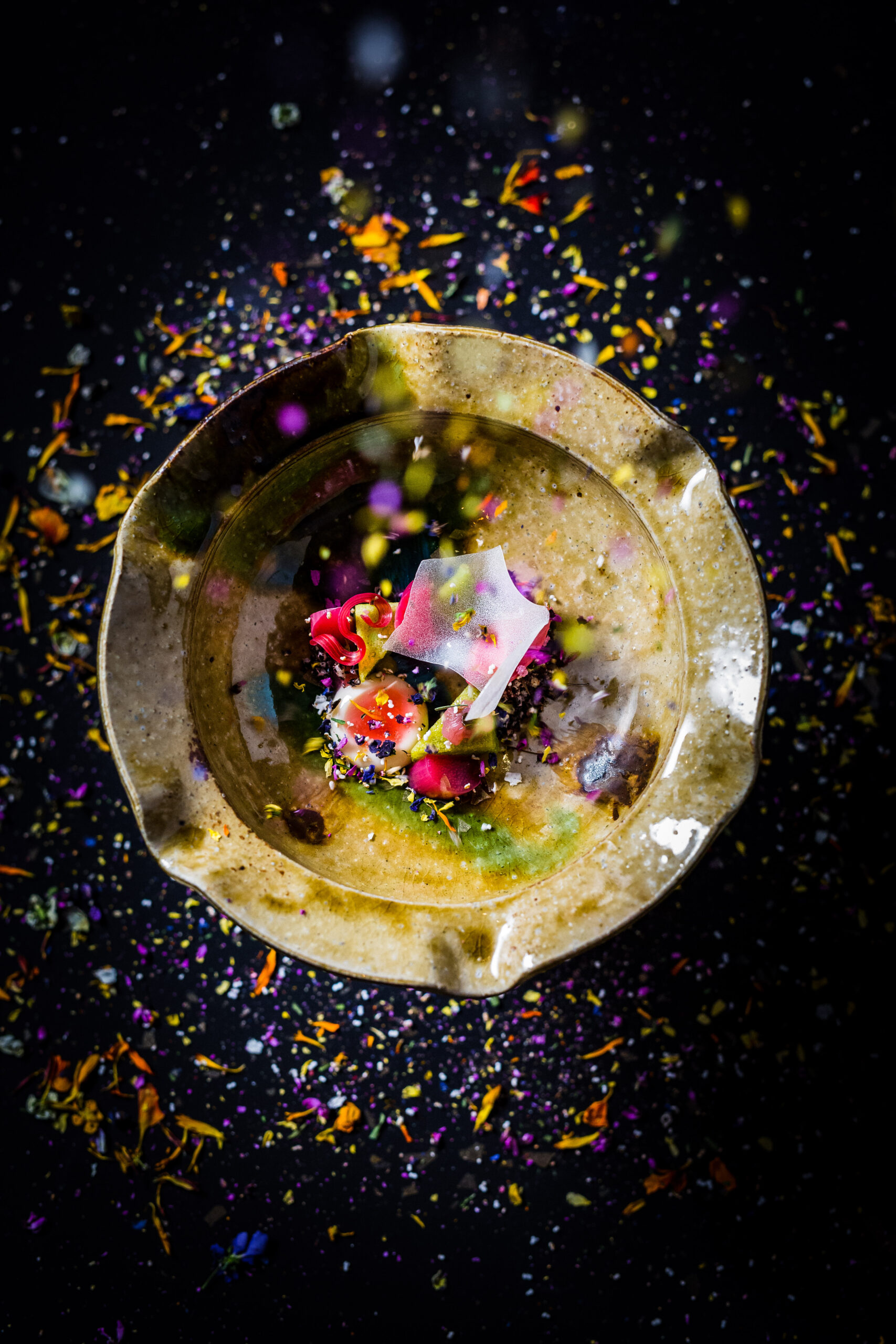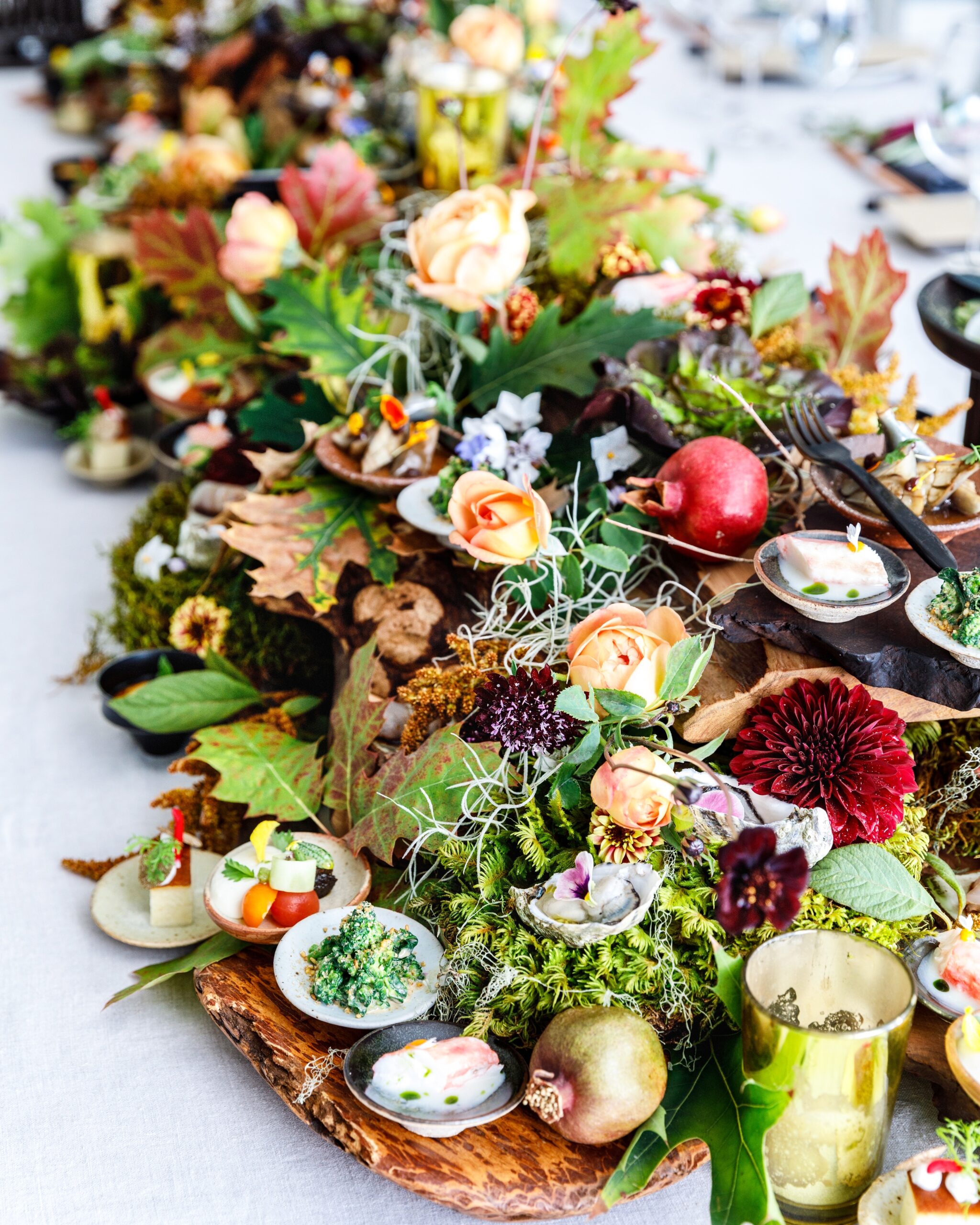 Best restaurants in Sonoma $$$
Animo
Whole Spanish turbot is a signature here, along with Iberico pork and duck. The tiny restaurant is centered around an open kitchen with a fiery hearth that's part of the entertainment. The menu is Basque-meets-Korean-meets-Californian and owners Josh Smookler and Heidy Mu keep things interesting by constantly updating their dishes.
Entrees: $65 to $85. 18976 Sonoma Highway, Sonoma, @animo_restaurant
Barndiva
This recently Michelin-starred restaurant showcases everything that's great about Sonoma County's food scene. Chef Erik Anderson carefully concocts dishes like hay-smoked, bone-in pork chops with fermented pineapple, trout crudo with brown butter, and a yuzu curd tart with sweet cherry sauce. Cocktail wunderkind Scott Beattie combs local orchards for drink ingredients that make for stunning beverages. The casual weekend brunch includes dressed-up hot dogs, fried chicken toast and a Reuben Benedict.
Prix fixe menu: $115 per person. 231 Center St., Healdsburg, 707-431-0100, barndiva.com
Bloom Carneros
There's so much to love about this Sonoma hideaway, from its welcoming dog- and kid-friendly patio to the audacious (but delicious) wines from Kivelstadt Cellars. Chef Jennifer McMurry has elevated the menu with outstanding farm-to-table dishes that reflect both season and sense of place. It's an unpretentious way to really dive into the best of what Sonoma County has to offer, all in one spot.
Lunch entrees: $17 to $24. Dinner entrees: $24 to $41. 22900 Broadway, Sonoma, 707-938-7001, bloomcarneros.com
Central Market
Dressed in his chef's coat, Tony Najiola looms large over the dining room — watching every dish go out, visiting every table to ensure his patrons are happy — but he never imposes. The open kitchen, dining room and bar feel airy, with views of the wood-fired oven and the line. But it's the food, frequently sourced from Najiiola's Muleheart Farm, that really does the talking here. Instead of foams, potions and powders, the food is just food.
Entrees: $34 to $41. 42 Petaluma Blvd. N., Petaluma, 707-778-9900, centralmarketpetaluma.com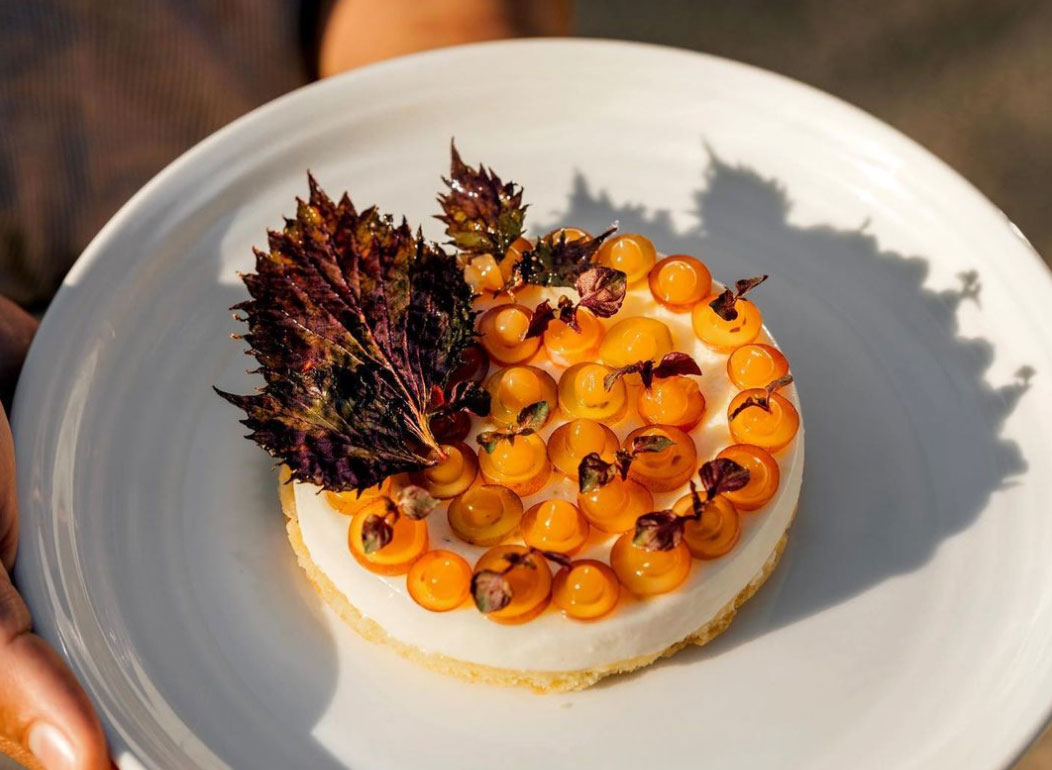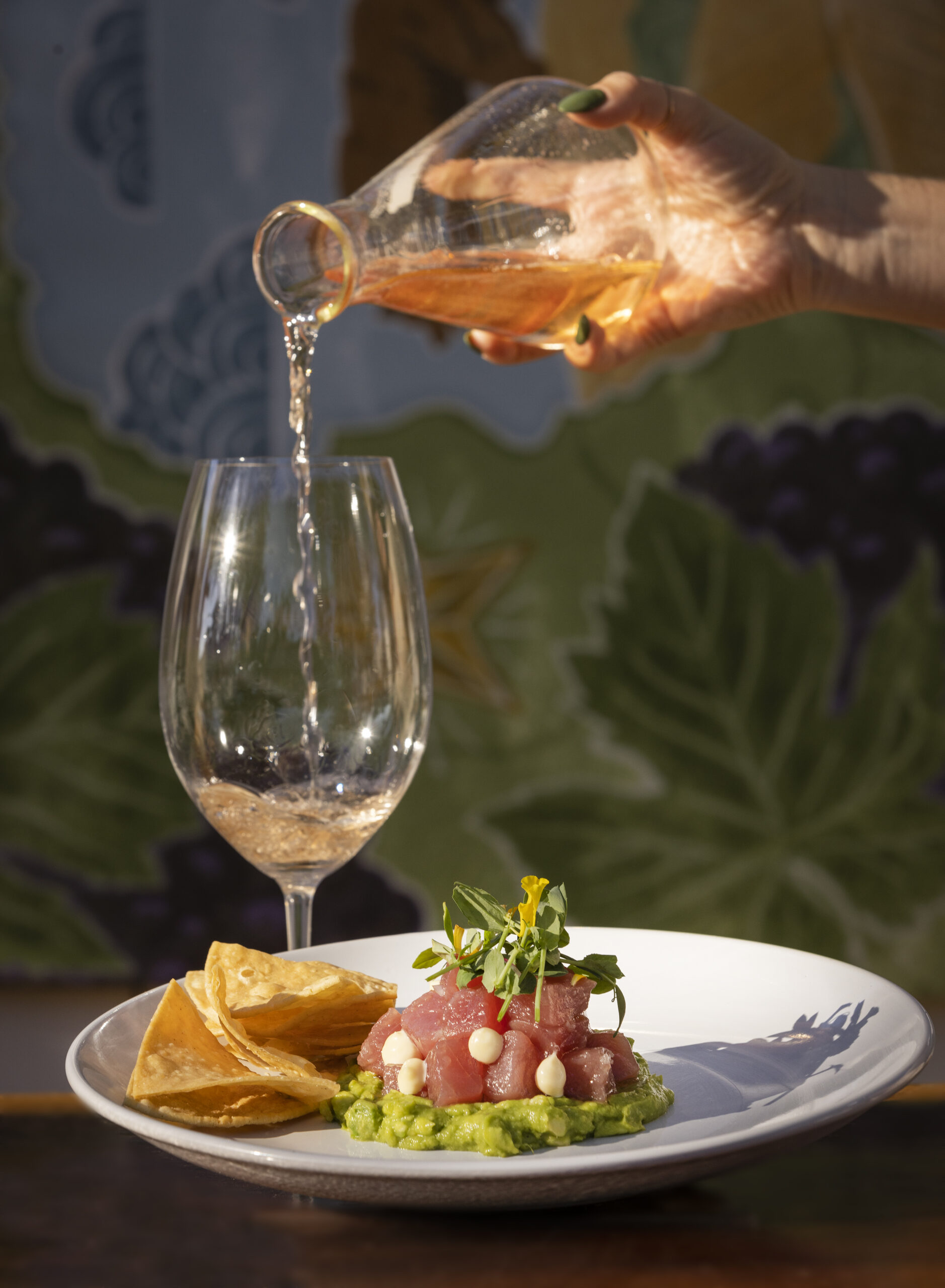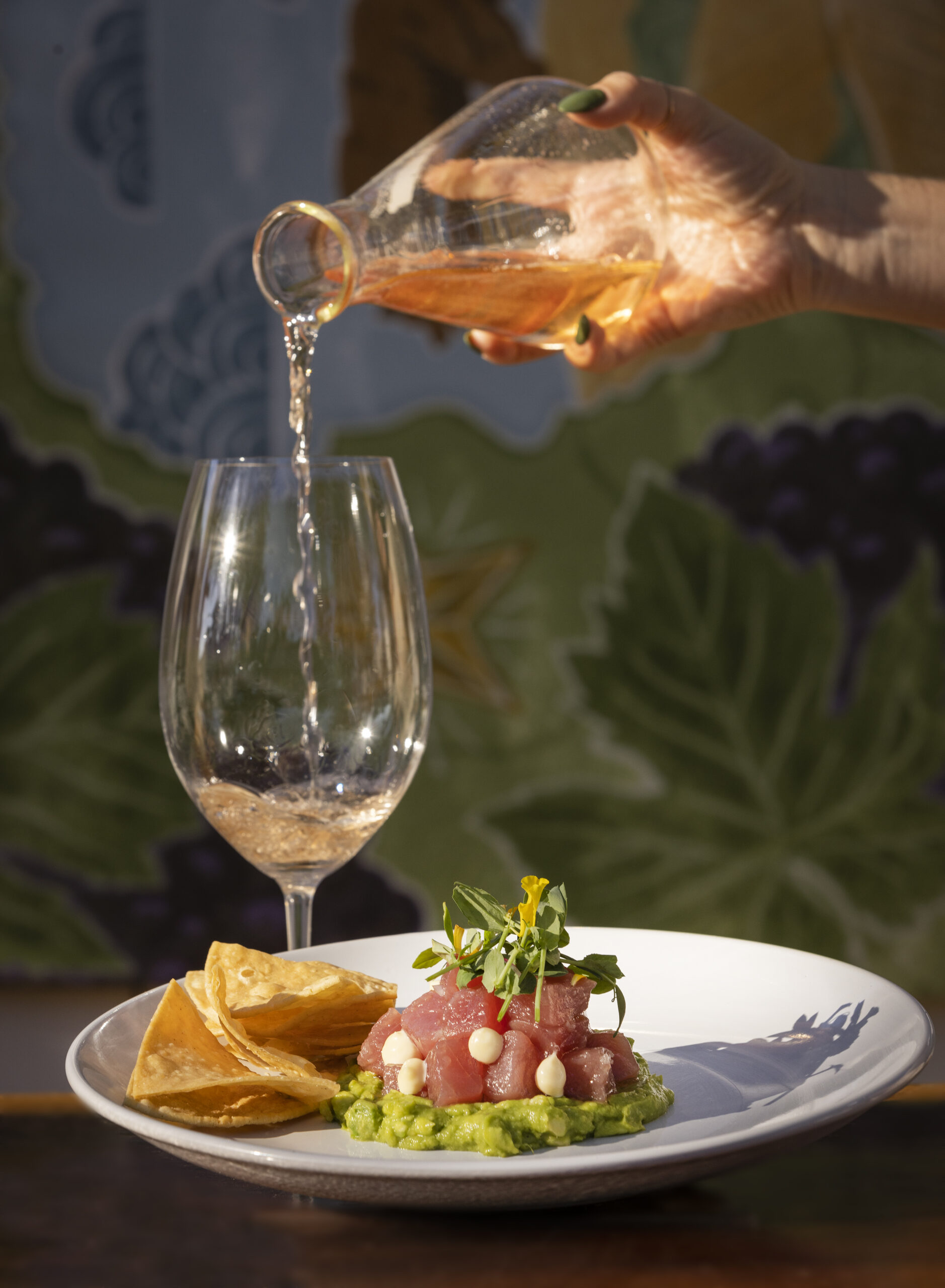 Glen Ellen Star
This unassuming little cafe in Glen Ellen is a constant critics' darling. Chef Ari Weiswasser's deceptively simple wood-fired dishes showcase the best ingredients in the county, with much of his produce coming from a farm just behind the restaurant. It's easy to shrug at simple menu items like tomato pie with esplette pepper, but it's divine, along with seasonal wood-roasted vegetables, brick chicken or whole fish with fava leaves and new potatoes.
Entrees: $26 to $68. 13648 Arnold Drive, Glen Ellen, 707-343-1384, glenellenstar.com
The Madrona
The Madrona, formerly Madrona Manor, recently underwent an ownership change and remodel that changed the vibe entirely. Now a design-forward boutique hotel, it has added a stellar cocktail list, lunch and brunch to its restaurant menu. Chef Jesse Mallgren's dinner menu has been pared down to let estate-grown ingredients shine. Best bets include oysters, caviar and onion dip, rolls with chicken schmaltz and Chicken Paillard with spicy brown butter.
Dinner entrees: $25 to $56. 1001 Westside Road, Healdsburg, 707-395-6700, themadronahotel.com
Table Culture Provisions
Table Culture Provisions (TCP) has become one of the hottest dining tickets in Sonoma County as owners Stephane Saint Louis and Steven Vargas have rolled out their Michelin-worthy seven-course tasting menu. During the Social Hour, from 4 to 5 p.m., TCP also offers an a la carte menu of snacks and larger dishes. Reservations highly recommended.
Seven-course tasting menu: $125 per person. 312 Petaluma Blvd. S., Petaluma, 707-559-5739, tcprovision.com
The Redwood
If you're a fan of natural wines, this is one of the best places to find locally-sourced, small-batch bottles and wines by the glass. The food, however, is no afterthought at this wine bar. The menu is loosely defined as "international small plates," so you'll find a mix of dishes. The hummus plate is outstanding, with locally made pita. Still, the changing lineup of crudos, seasonal vegetables and larger entrees, like braised lamb shank or semolina crepes with honey butter, is outstanding.
Dinner entrees: $19 to $42. 234 S. Main St., Sebastopol, 707-861-9730, theredwoodwine.com
The Shuckery
Raw oysters are a Sonoma County staple and I love the small, unassuming Kumamotos at The Shuckery. Dedicated to the humble oyster, this cozy cafe is a shucker's dream. Try the Bingos, grilled oysters with Cognac, mayonnaise, Parmesan and garlic. Larger entrees, like the whole fish for two, are worth the trouble. There's a full bar and outdoor seating.
Entrees: $20 to $43. 100 Washington St., Petaluma, 707-981-7891, theshuckeryca.com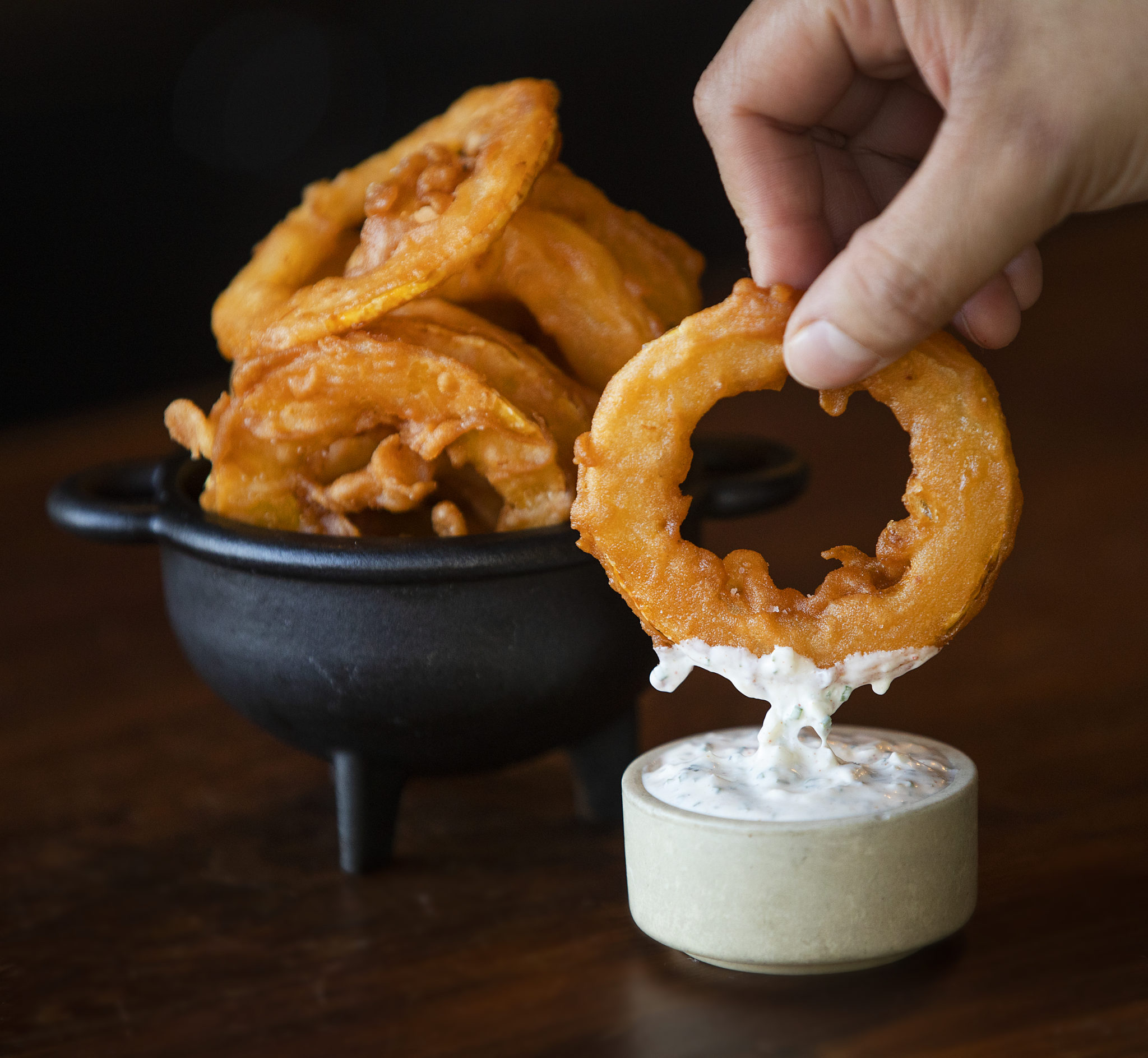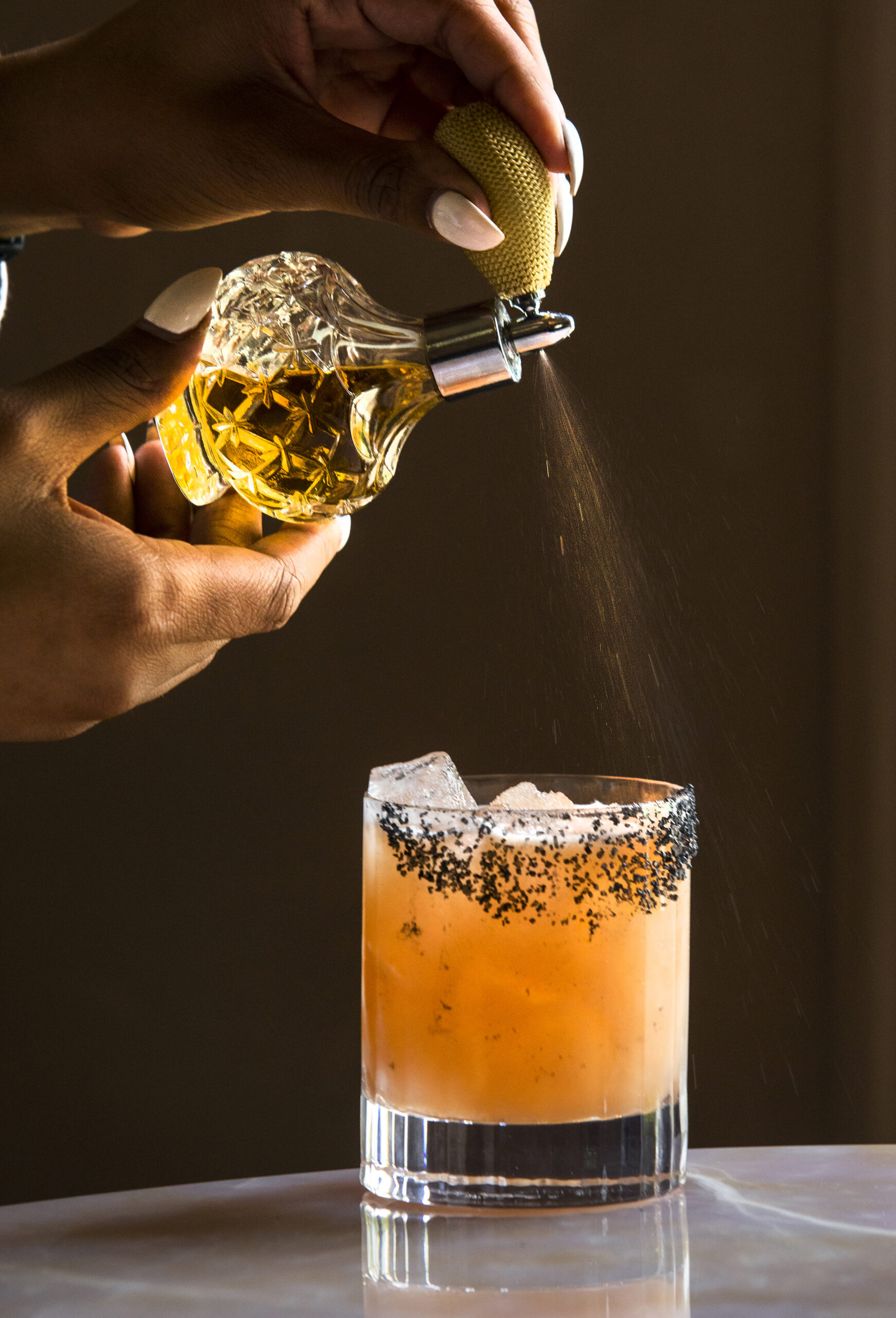 Street Social
With just six tables and 300 feet of dining space, Street Social, is unavoidably intimate, even at its busiest. Chef Jevon Martin is a chef's chef. You'll likely find other culinary giants nibbling away on dishes like Kurobuta pork riblets with fish sauce caramel and chicharrones, or Meyer lemon curd with brown butter crumble.
Dinner entrees: $37 to $45. 29F Petaluma Blvd. N., Petaluma, 707-774-6185, streetsocial.social
Troubadour (Le Diner)
Chefs Melissa Yanc and Sean McGaughey, the owners of popular Quail & Condor bakery, have expanded their repertoire to include this sandwich shop by day and French bistro by night. For "Le Diner," McGaughey plays with French classics like escargot with parsley veloute, herb salad with black sesame and coq au vin with pommes Lyonnaise. Reservations only.
Le Diner prix fixe menu: $125 per person. 381 Healdsburg Ave., Healdsburg, troubadourhbg.com
Valette
Chef Dustin Valette's eponymous restaurant somehow manages to be luxurious and casual at the same time. A locals' favorite, it features carefully curated ingredients and imaginative food experiences. Go for the "Trust Me" tasting menu that gives the best insight into Valette's talents.
Trust Me tasting menu: $ 20 per course; minimum five courses. Entrees: $29 to $51. 344 Center St., Healdsburg, 707-473-0946, valettehealdsburg.com
Willi's Wine Bar
Mark and Terri Stark own seven restaurants in Sonoma County, each worth checking out, but Willi's Wine Bar best reflects their culinary vision. While the original Willi's burned in the 2017 Northern California wildfires, the new location serves many of the same small plate dishes, an excellent wine list and cocktails. Favorites include the goat cheese fritters, Tunisian roasted carrots and Liberty Farms duck with smoked cheddar polenta.
Shareable small plates: $8 to $21 each. 1415 Town and Country Drive, Santa Rosa, 707-526-3096, starkrestaurants.com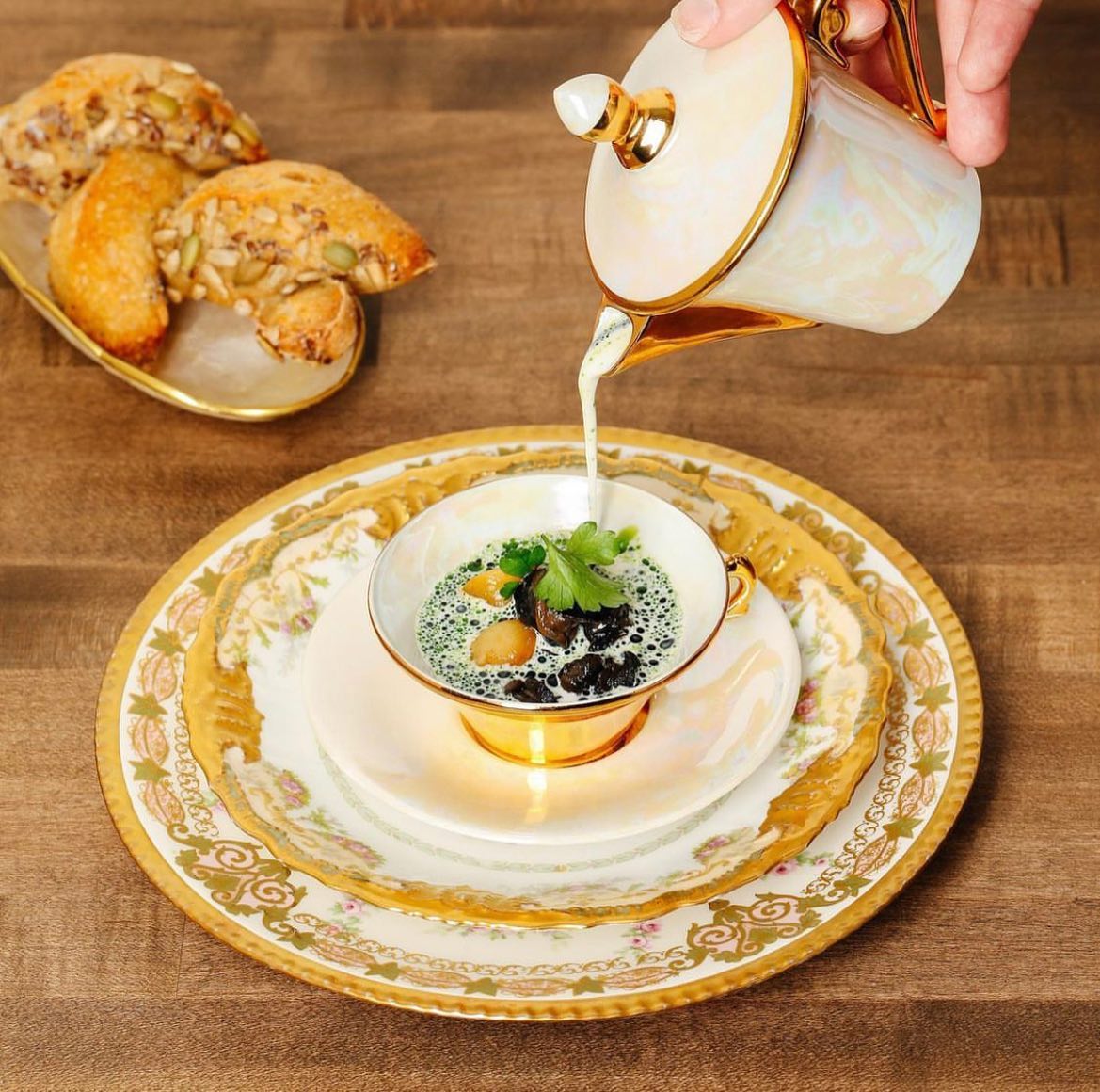 Best restaurants in Sonoma $$
Americana
The Farm Trails sign hanging over Ryan and Samantha Ramey's cozy Railroad Square restaurant is the first hint that they take farm-freshness seriously. It's a perfect breakfast and lunch spot, offering elevated takes on diner favorites. We're ridiculously fond of their fried chicken sandwich, bone broth French onion soup and burgers with onion rings. The couple also owns Estero Cafe in Valley Ford if you're headed for the coast.
Dinner entrees: $18 to $39. Breakfast and lunch dishes: $15 to $25. 205 Fifth St., Santa Rosa, 707-755-1548, americanasr.com
The Barlow
This 12-acre outdoor market is chock-full of excellent restaurants. You can't go wrong with any of the 10 eateries here; fortunately, you don't have to pick just one. Graze the day away, nibbling on anything from fried chicken, grilled cheese, tacos and pizza to oysters and sushi. And while all of that might sound a little pedestrian, you'll be ridiculously impressed with the foodie-cheffy vibes here.
6770 McKinley St., Sebastopol, thebarlow.net
Diavola Pizzeria and Salumeria
Chef Dino Bugica's wood-fired pizzas are just one aspect of the Italian-inspired menu at his northern Sonoma County restaurant. Pasta and brick chicken are on the dinner menu, too, as is excellent house-made salumi. Don't miss the more casual Geyserville Gun Club next door.
Entrees: $24 to $33. 21021 Geyserville Ave., Geyserville, 707-814-0111, diavolapizzeria.com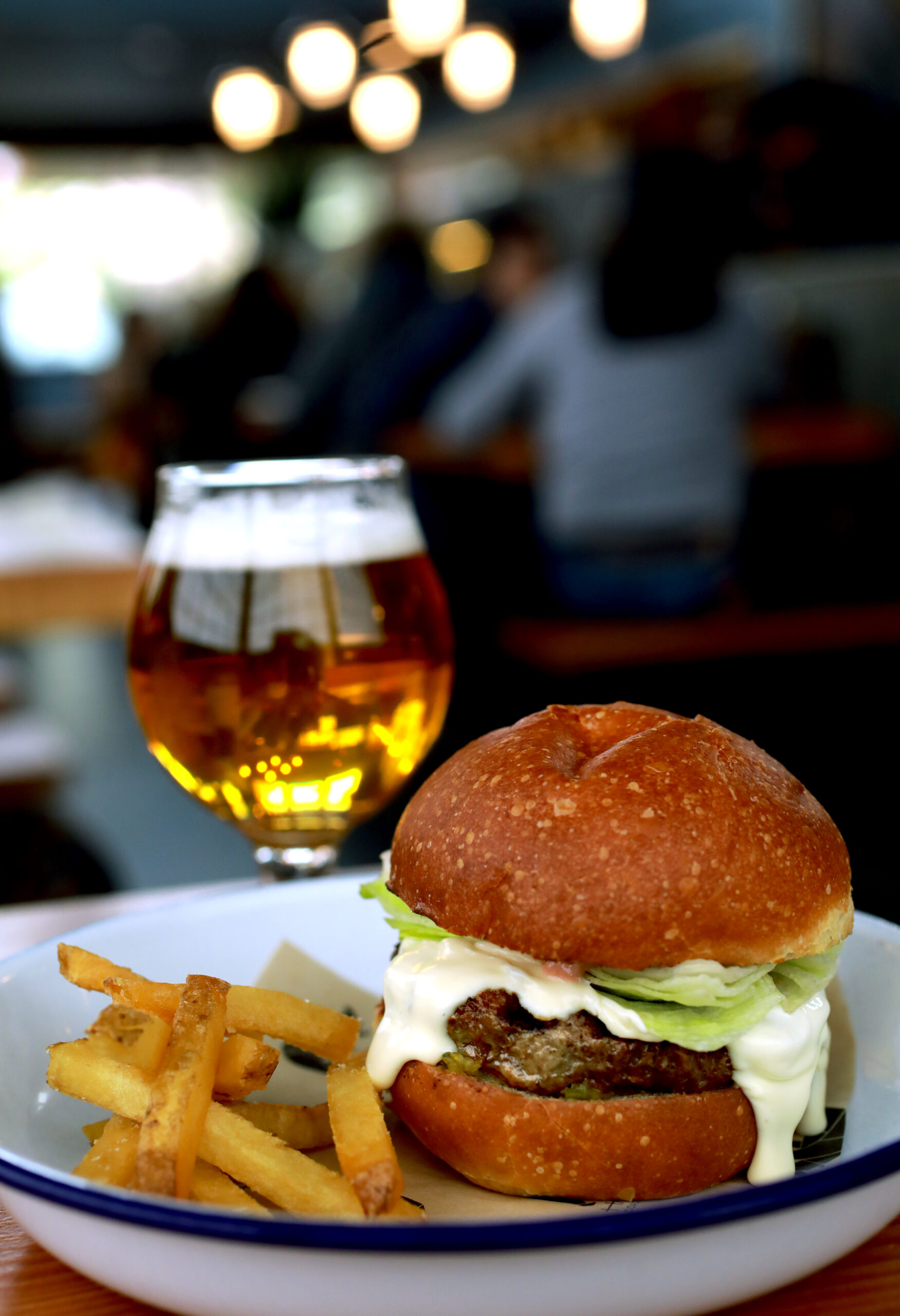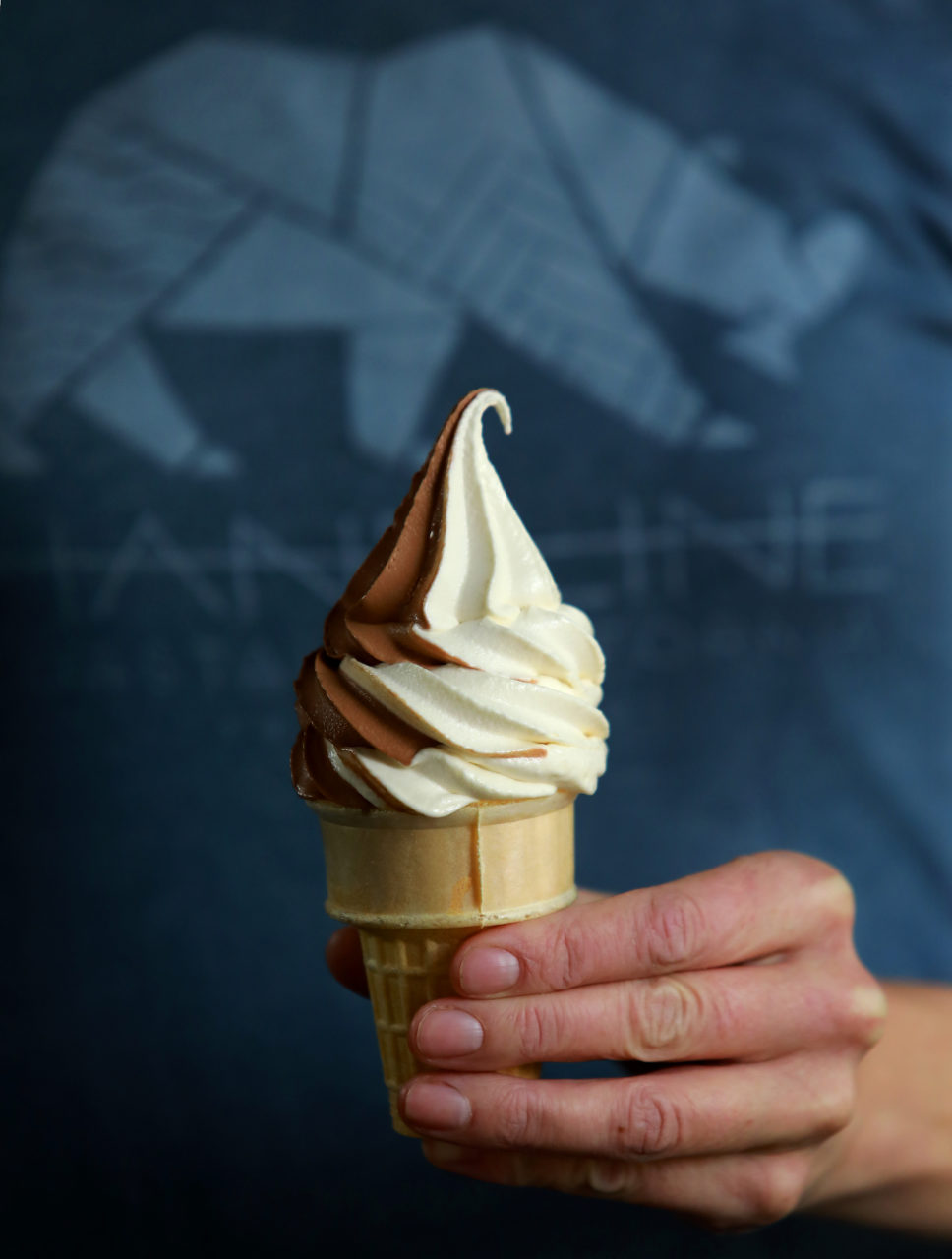 El Milagro
This Cloverdale restaurant serves regional Mexican cuisine that makes the drive north worth it, running the gamut from pumpkin seed mole and guisado (slow-braised stew) to simple flautas and tacos. Everything is made from scratch here, following authentic family recipes.
Entrees: $20 to $22. 485 S. Cloverdale Blvd., Cloverdale, 707-894-6334, elmilagrocloverdale.com
Handline
This family-friendly, fast-casual restaurant focuses on sustainable seafood, tacos and great burgers in the coastal California tradition. Handmade corn tortillas, insane al pastor, soft serve and fresh daily produce never fail to impress. The expansive outdoor patio is another plus.
Entrees: $15 to $23. 935 Gravenstein Ave. South, Sebastopol, handline.com
Pizza Leah
Leah Scurto puts every bit of her soul into making dough, sauce and cheese as perfect as possible. Her pizzas come in two styles: thin-crust round pies that are 12 or 16 inches or square-pan pies made in limited quantities. The Old Grey Beard is a great place to start.
Pizzas: $21 to $30. 9240 Old Redwood Highway, Suite 116, Windsor, 707-620-0551, pizzaleah.com
Rocker Oysterfellers
It's no surprise that oysters — raw, baked or barbecued — are menu favorites here, but this unassuming roadhouse has so much more on the menu. It's a perfect brunch or happy hour destination focusing on local seafood (crab cakes and fish tacos are insanely good), Southern-inspired classics (beignets, shrimp and grits) and cocktails.
Entrees: $20 to $35. 14415 Highway One, Valley Ford, 707-876-1983, rockeroystefellers.com
The Spinster Sisters
Seasonally-inspired dishes change frequently, but this is a spot that anyone you're dining with can enjoy. Chef Liza Hinman has broken up her menu into distinct sections with local seafood (the house-smoked trout pate rocks), local veggies (the mushroom hand pie is a must-order), pasture (steak, duck), local cheeses and sweets. Sit outside under twinkle lights on the casual patio and soak in the Sonoma vibe.
Entrees: $16 to $32. 401 South A St., Santa Rosa, 707-528-7100, thespinstersisters.com
Valley Bar and Bottle
This super-buzzy restaurant, wine bar and bottle shop is all about letting yourself enjoy the mystery of the menu. The menu doesn't dally with long, overblown explanations, but you can't go wrong no matter what you order. Favorites include Dungeness crab roll, fried artichokes, tuna poke with fermented chile, a comforting half chicken with leeks and prunes, and crispy rice cakes with scallion-ginger sauce. Open for dinner and brunch, with unusual and unexpected small-production wines.
Entrees: $13 to $32. 487 First St. West, Sonoma, valleybarandbottle.com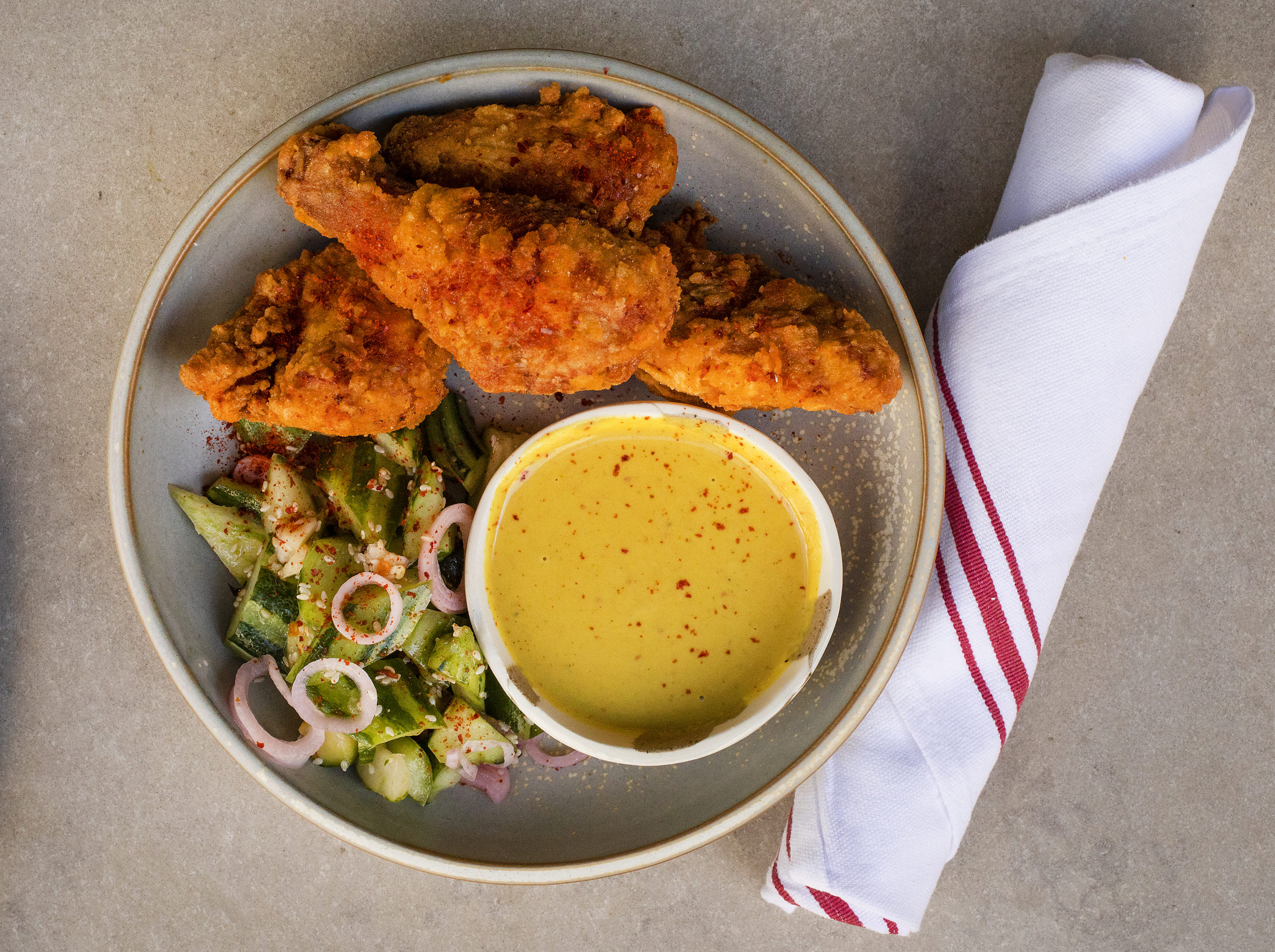 Best restaurants in Sonoma $
Acme Burger
"Burger" is a state of mind here. Sure, there are plenty of excellent beef options, of the grass-fed, locally-sourced kind. But the hard-to-pick-one lineup also includes Willie Bird turkey, plant-based patties, buttermilk fried chicken, ahi tuna, Bodega rock cod and seared pork belly confit, all sandwiched between soft, sesame buns.
Single burgers are $6.75; fancier burgers, fried chicken, fried fish and BBQ pork are around $11.75. 1007 W. College Ave., Suite D, Santa Rosa; 330 Western Ave., Petaluma; 550 E. Cotati Ave., Cotati, acmeburgerco.com
Don Julio's
Hidden away in a strip mall, this Salvadoran pupuseria isn't the least bit fancy, but serves up some of the best "Latin fusion" dishes around. Go for the pupusas, for sure, along with sweet corn tamales and tropical burritos made with marinated meats and served with tropical salsas. Mix things up with a pupusa burger — a choice of meet sandwiched between two pupusas.
Entrees: $11 to $17. 217 Southwest Blvd., Rohnert Park, 707-242-3160, donjulioslatingrill.com
El Fogon
Come here for top-notch tacos, tortas and antojitos (snacks), plus Mexican street food faves Tostilocos, machetes (a long corn tortilla filled with meat and cheese) and pambazo (a red sauce-soaked sandwich).
Entrees: $8.99 to $15.99. Tacos: $2.99 to $4.99. 6650 Commerce Blvd., Rohnert Park; 623 Fourth St., Santa Rosa, elfogonca.com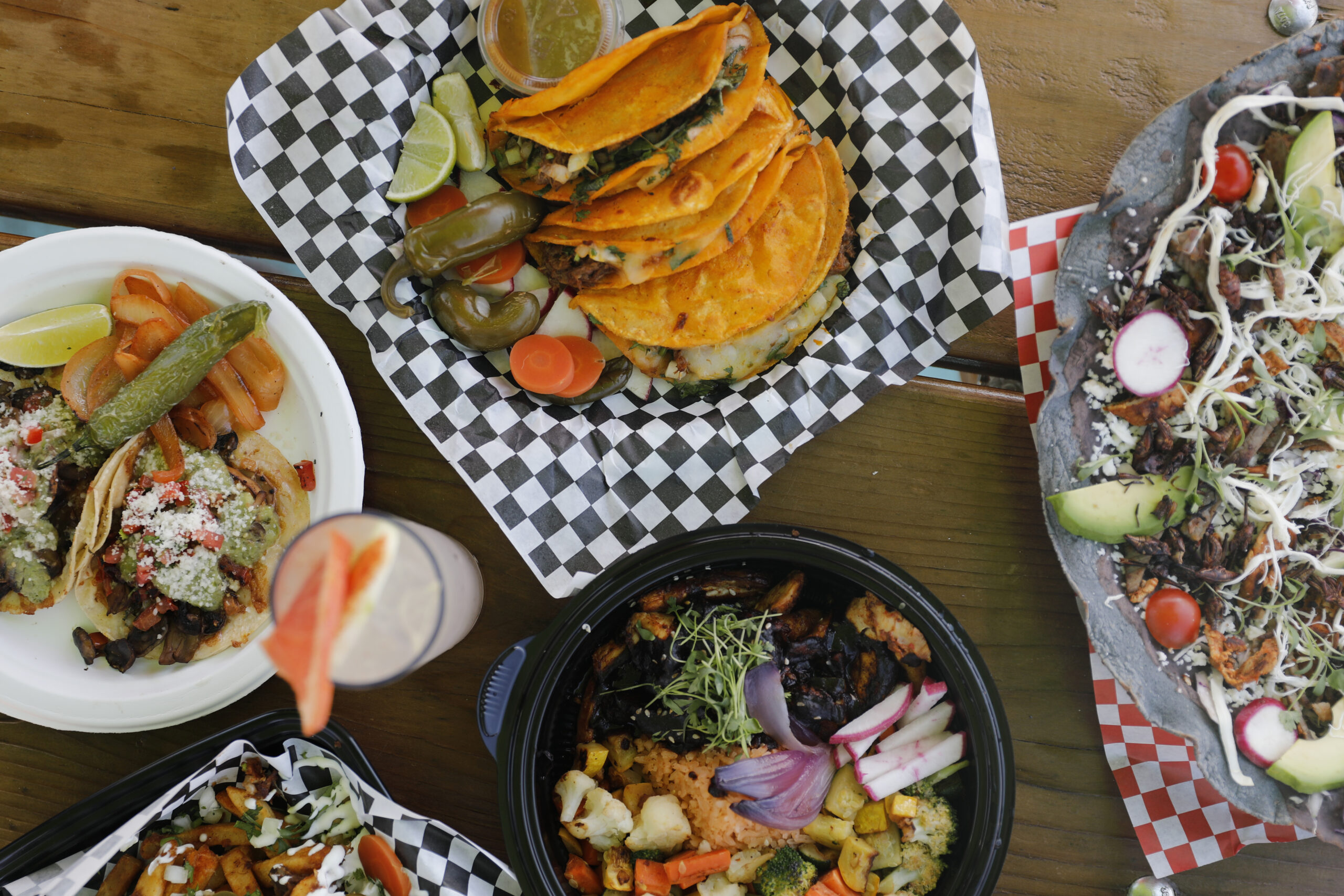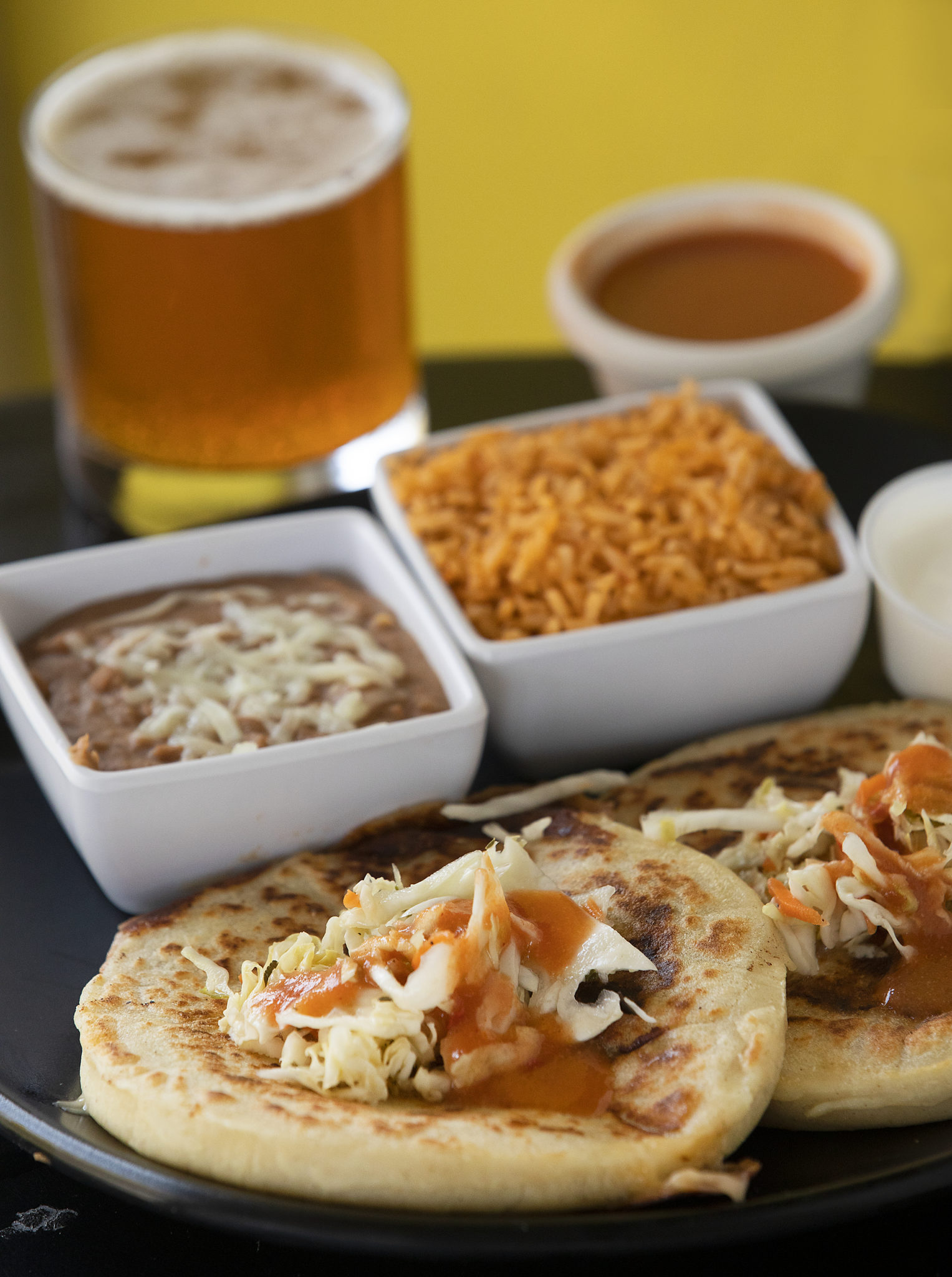 Mitote Food Park
Roseland is the heart of Santa Rosa's vibrant Latino community and is a must-visit for antojitos (snacks), tacos, agua chiles and tortas (among many other delicious dishes). Mitote, a new food truck park, serves up some of the most authentic Mexican food on this side of the border. You'll find plenty of outdoor seating and a a full bar featuring mezcal cocktails at this year-round fiesta.
Most dishes are under $15. 665 Sebastopol Road, Santa Rosa, mitotefoodpark.com
Pupuseria Salvadorena
This locals' spot, frequented by Salvadorans, serves up no-frills comfort cuisine from Latin America. Pupusas, a masa dough filled with cheese or other ingredients, are top-notch, along with fried empanadas and tamales.
Pupusas, tamales and empanadas are between $2.50 and $3.50 each. 1403 Maple St., Santa Rosa, 707-544-3141
Taqueria California
The ultimate bite of carnitas straddles the line between crispy crunch and soft, melty meat. This humble taqueria has the magic touch, avoiding the leathery, tough strips of meat that others pass off as carnitas.
Tacos are $4 to $5 each. 6560 Hembree Lane, Windsor, 707-836-4242.