With the heat index rising and summer in full swing, I've got two new restaurants and an old favorite worth heading out for. Give yourself the night off from the kitchen and bring the family.
Iggy's Organic Burgers + Angela's Organic Ice Cream
At Iggy's Organic Burgers, come for the ice cream and cheesecake, stay for the burgers. Healdsburg is awash with new restaurants opening this summer. But for our money, one of the best options for a family night on the Plaza is the new Iggy's Organic Burgers and Angela's Organic Ice Cream shop housed together in a single space.
The narrow space has just a handful of tables flanking the parlor's ice cream cabinets (the open freezer cases that you look into to drool over ice cream flavors like Dulce de Leche Brownie or Lemon Curd). But dripping ice cream cones and messy burgers are best consumed outside anyway. And you'll be in good company with hordes of tots holding melting cones as they run through the Plaza.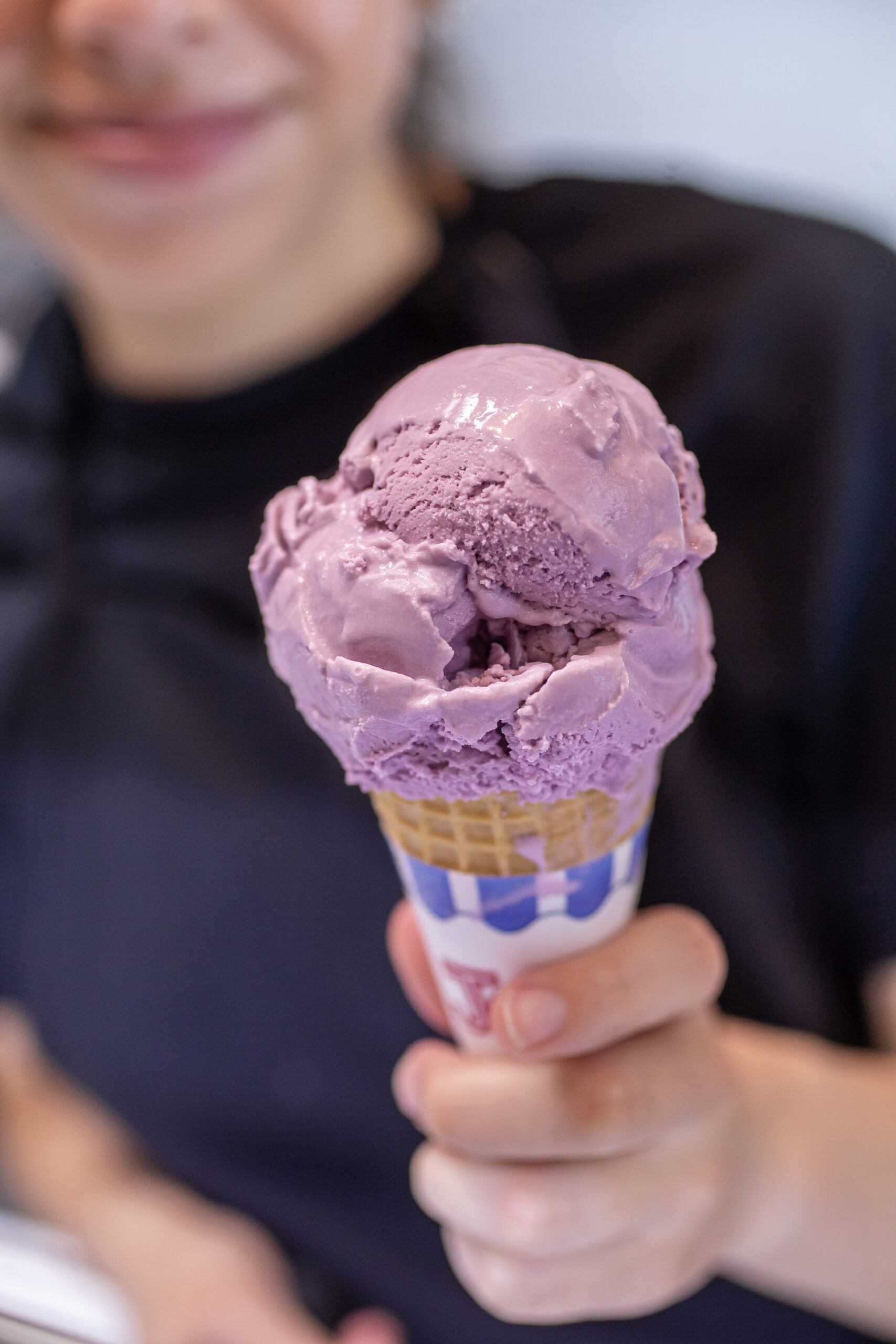 The burgers are a bit more adult (though kids will like them, too). My favorite is the Biggy ($12), made with two duck fat and beef patties, cheddar, "Million Island" dressing (like Thousand Island), caramelized onions, secret sauce, pickles, and not two but three buttery brioche buns. Take that, Big Mac. You'll need a pile of napkins to eat this gooey mess of a burger with thin patties and all the dripping cheese and sauce. We'll never eat one of those thick, half-pound monstrosities again. OK, we will, but this burger is truly astounding.
Fries ($5) are a new addition — freshly cut potatoes fried in duck fat and tallow. These aren't for vegetarians.
The combination ice cream shop and burger restaurant also sells thick slices of cheesecake from the award-winning College Confectionista, Anamaria Morales.
Iggy's is one of the few places in Healdsburg affordable enough to frequent regularly. Open until midnight on Friday and Saturday. 109 Plaza St., Healdsburg. Information is online at instagram.com/iggysburger.
Cozy Plum
A second outpost of Santa Rosa's popular vegan comfort-food restaurant (the first is at 1899 Mendocino Ave. in Santa Rosa) has opened in Sebastopol at the former Slice of Life location.
The narrow interior looks pretty much the same as before, but the menu includes crossover dishes inclusive of vegans, vegetarians and omnivores.
As the latter, I've always appreciated chef Charles White's approach to plant-based dishes that are flavorful. His creative riffs on familiar favorites include a Philly cheesesteak (the "steak" is a gluten-based meat alternative); "burgers" made with soy, peas and rice; and nachos loaded with beans, vegan cheese (that actually melts), pico de gallo and cashew sour cream.
The revamped menu has been abbreviated to include the best-of hits from the Santa Rosa location such as stuffed jalapeños, burgers, bowls and wraps. Best bets include the new Israeli couscous salad ($16.50) with large pearls of the pasta/grain (even foodies argue what category it belongs in) atop fresh greens with various seeds and an almond-chipotle dressing.
The Green Chile Cashew bowl ($17) is a heaping bowl of lettuce, rice, beans, salsa, cashew cream, quinoa and avocado tossed with housemade ranch dressing. It's enough for two adults or a hungry teen.
If you're a burrito fan, grab the Crispy Tenders wrap with faux chicken tenders (it's the fried breading we all like anyway), shredded iceberg lettuce, tomatoes, and bread and butter pickles. Coconut "bacon" ($3 extra) adds a salty crunch.
It's always the burgers I return to, like the fat Mushroom Gouda ($19.50) with crispy onions, pickled jalapeños, trumpet mushrooms, vegan Gouda cheese and a soft sourdough bun that's been waved over the grill for a toasty munch. Virtuous and delicious.
Cozy Plum is at 6970 McKinley St., Sebastopol, 707-823-3333, cozyplum.com.
Return to Oyster
After a quick stop at The Barlow's new Punchdown natural wine bar (note to self: wanting to love orange wine and actually liking it are very different things), I took a second pass at Oyster, a newish seafood spot from chef Jake Rand.
The indoor/outdoor space has expanded since opening in November 2022, doubling its seating.
And that's a good thing, as outdoor tables on warm summer evenings are at a premium both for the oysters, ceviche, po'boys and recent addition of soft-shell crab, and for the impressive stock of bubbles from California and beyond.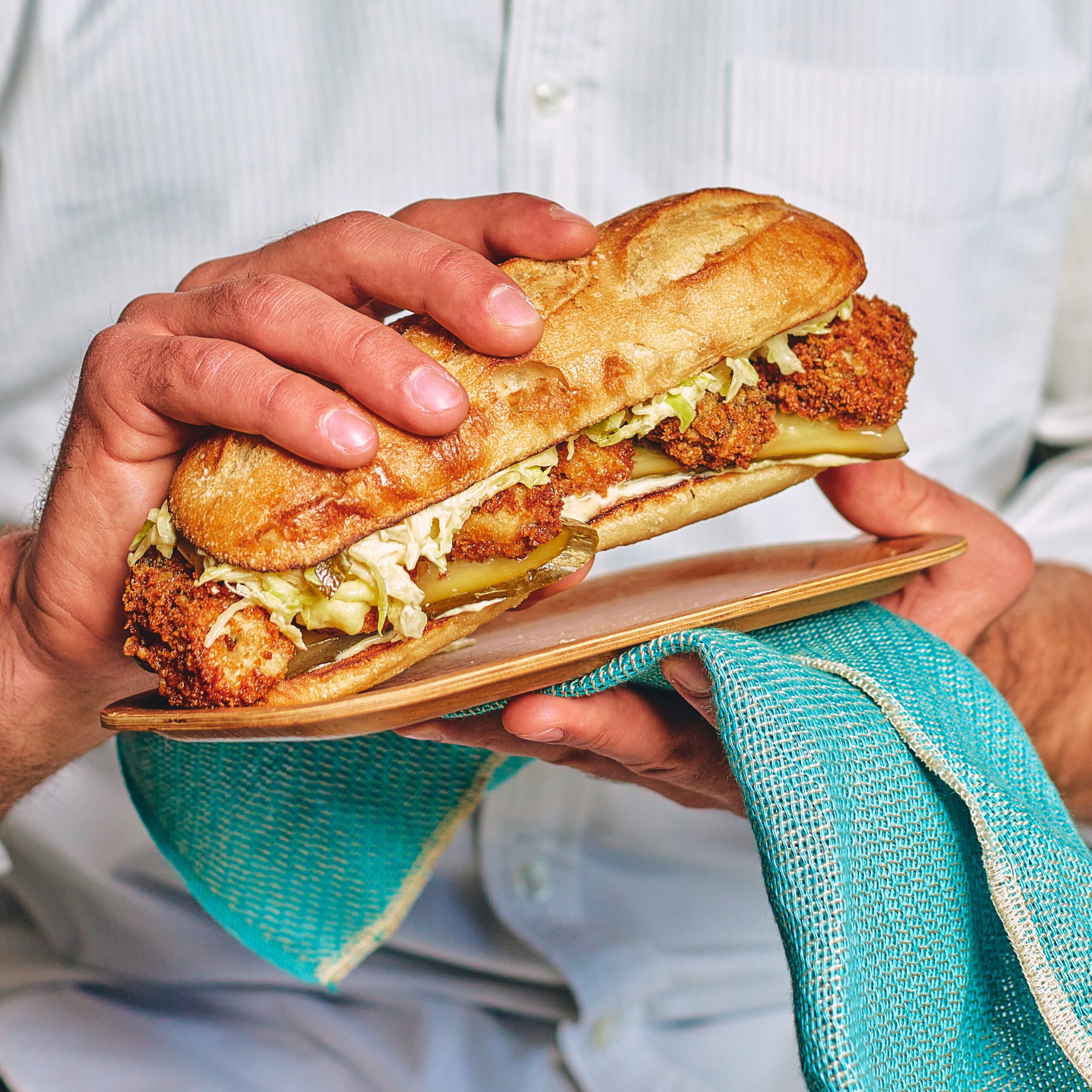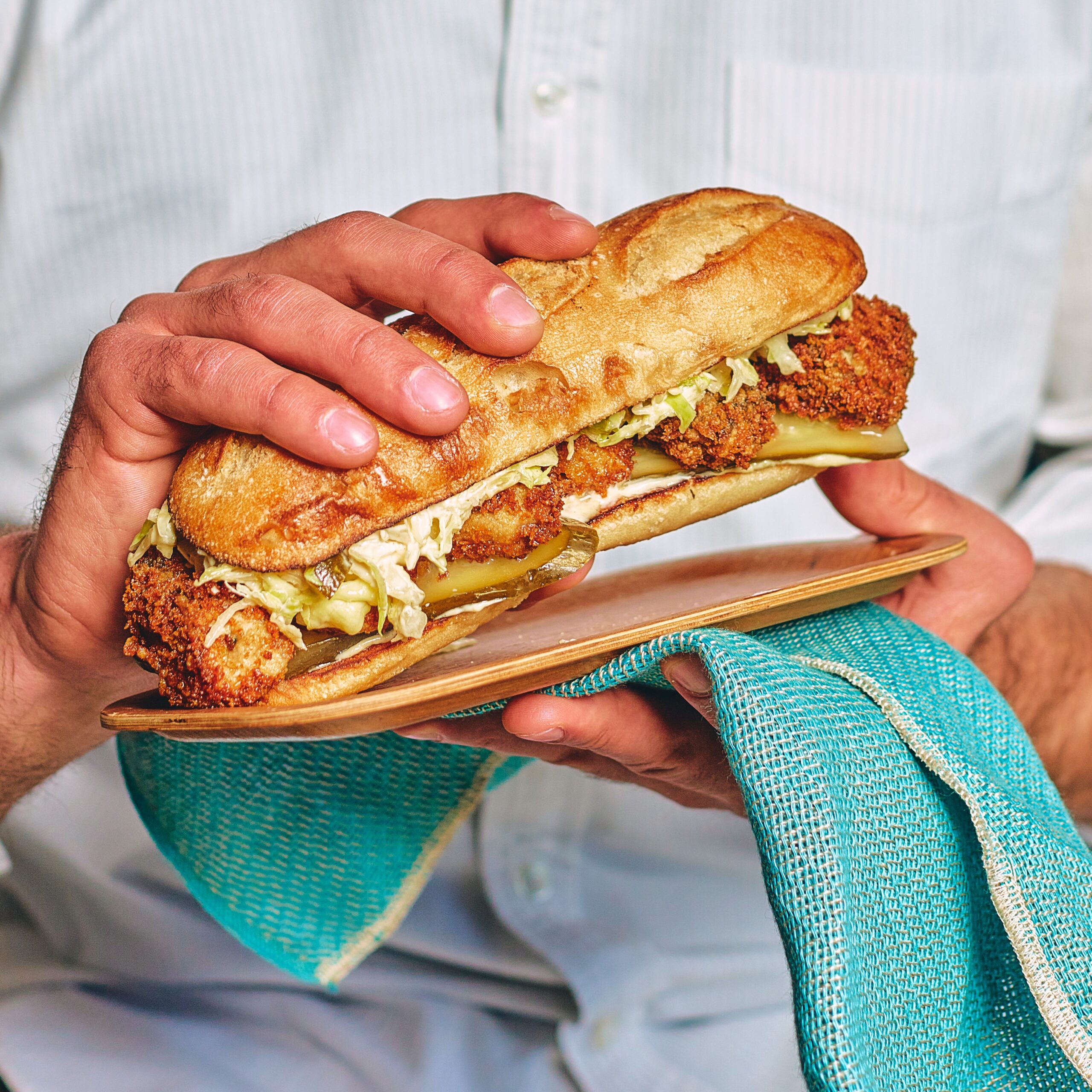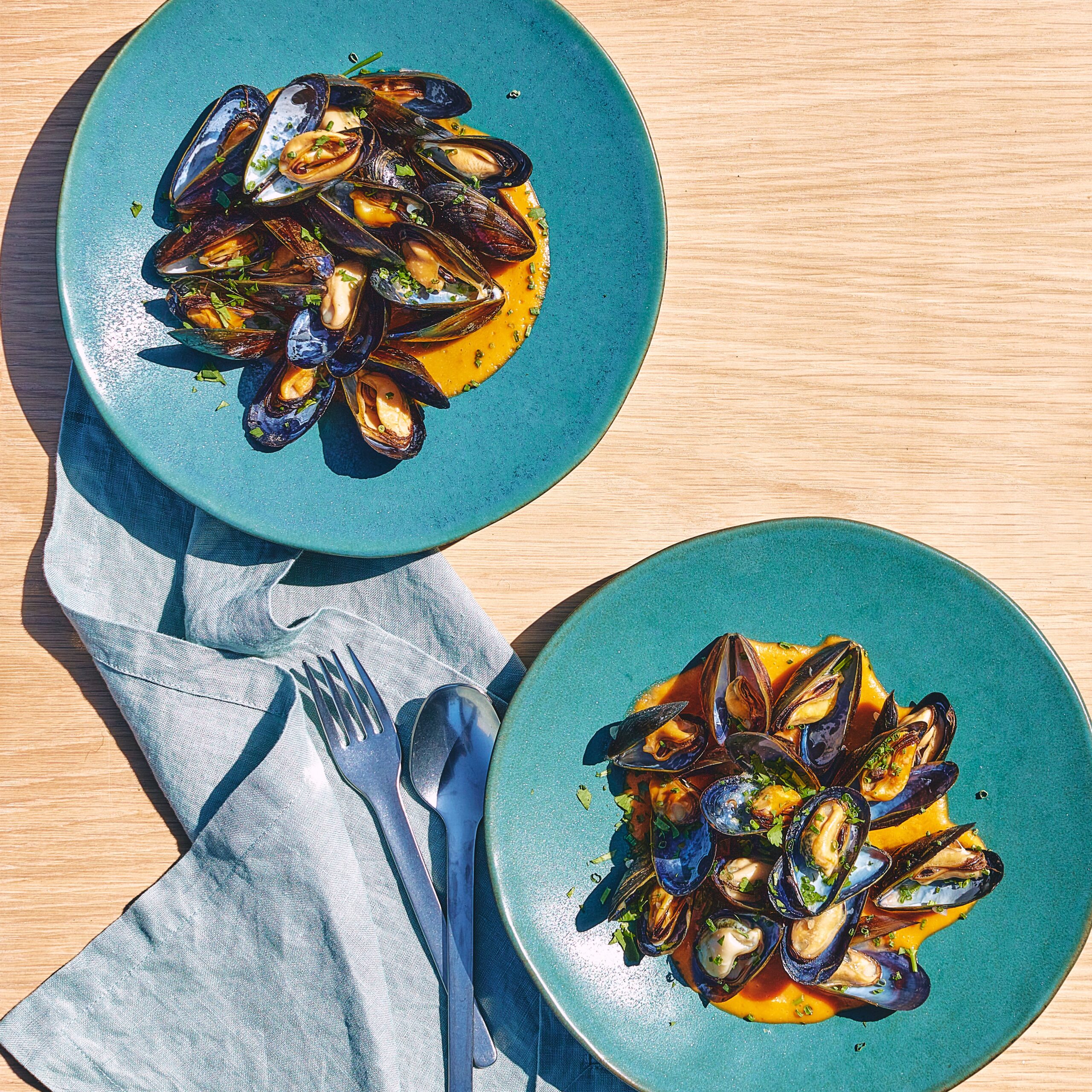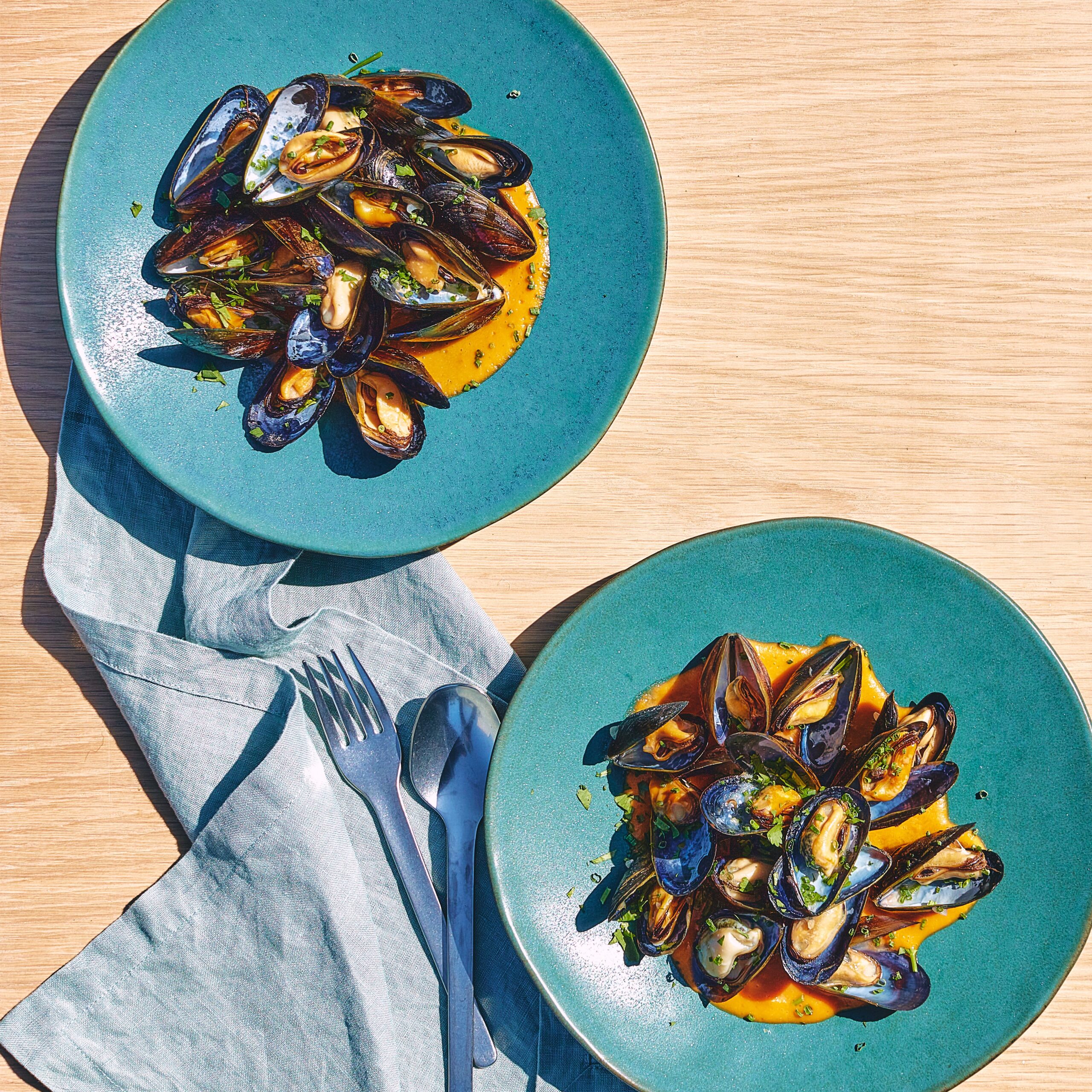 While the Octopus a la Plancha and baked oysters are still favorites, one new dish might make my Best Dishes of the Year list: shrimp ceviche in coconut milk. Served in a petite bowl atop a platter of ice, it's a creamy, rich dish with fresh avocado, sea salt flakes and red onion. What works so well is the complement of buttery bits of shrimp with the faint coconut flavor and tart citrus. Unlike other ceviches, it's not too hot nor too fishy, nor cheapened with too many chopped vegetables or the zing of too much lemon. It's just right.
If you like uni and roe, try the raw oysters topped with pearls of orange caviar and soft uni. It's like inhaling an ocean breeze. Order the grilled bread with soft black garlic butter to sop up all the leftovers. Think of it as a quick trip to the coast without the crowds.
Oyster is located at The Barlow, 6770 McKinley St., Suite 130. Information is online at instagram.com/oyster_sebastopol.