Walking into Goldfinch restaurant in Sebastopol feels a little like cheating.
The former occupant, K & L Bistro, was a hardworking, beloved community restaurant that somehow managed to elevate simple dishes into Michelin-worthy meals. It was always there for us, with strong martinis and French onion soup.
When K & L owners Karen and Lucas Martin closed the restaurant in 2022, it was a tough goodbye, the end of a lovely culinary relationship.
Less than a year later, Goldfinch has taken its place. And it's already stealing hearts.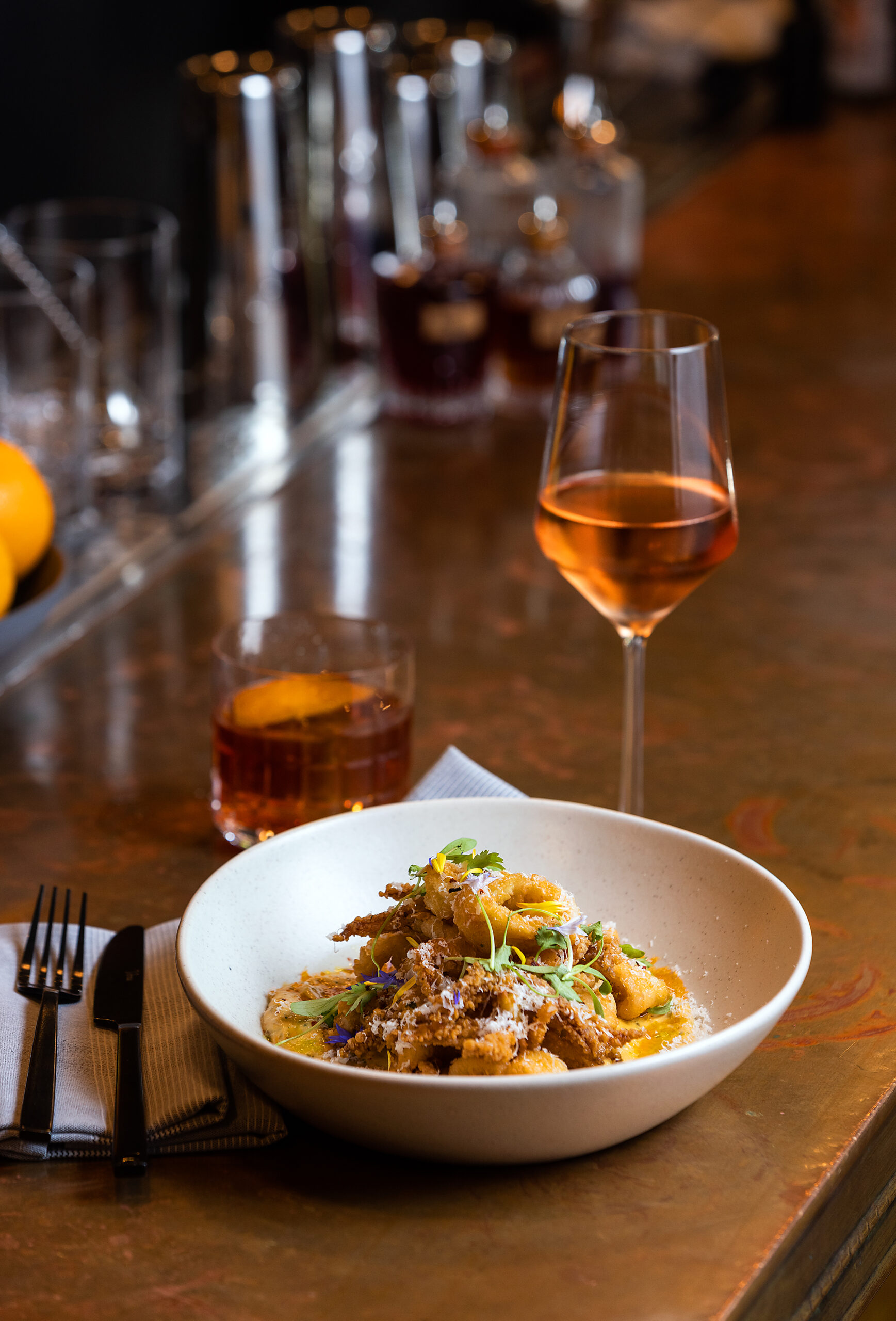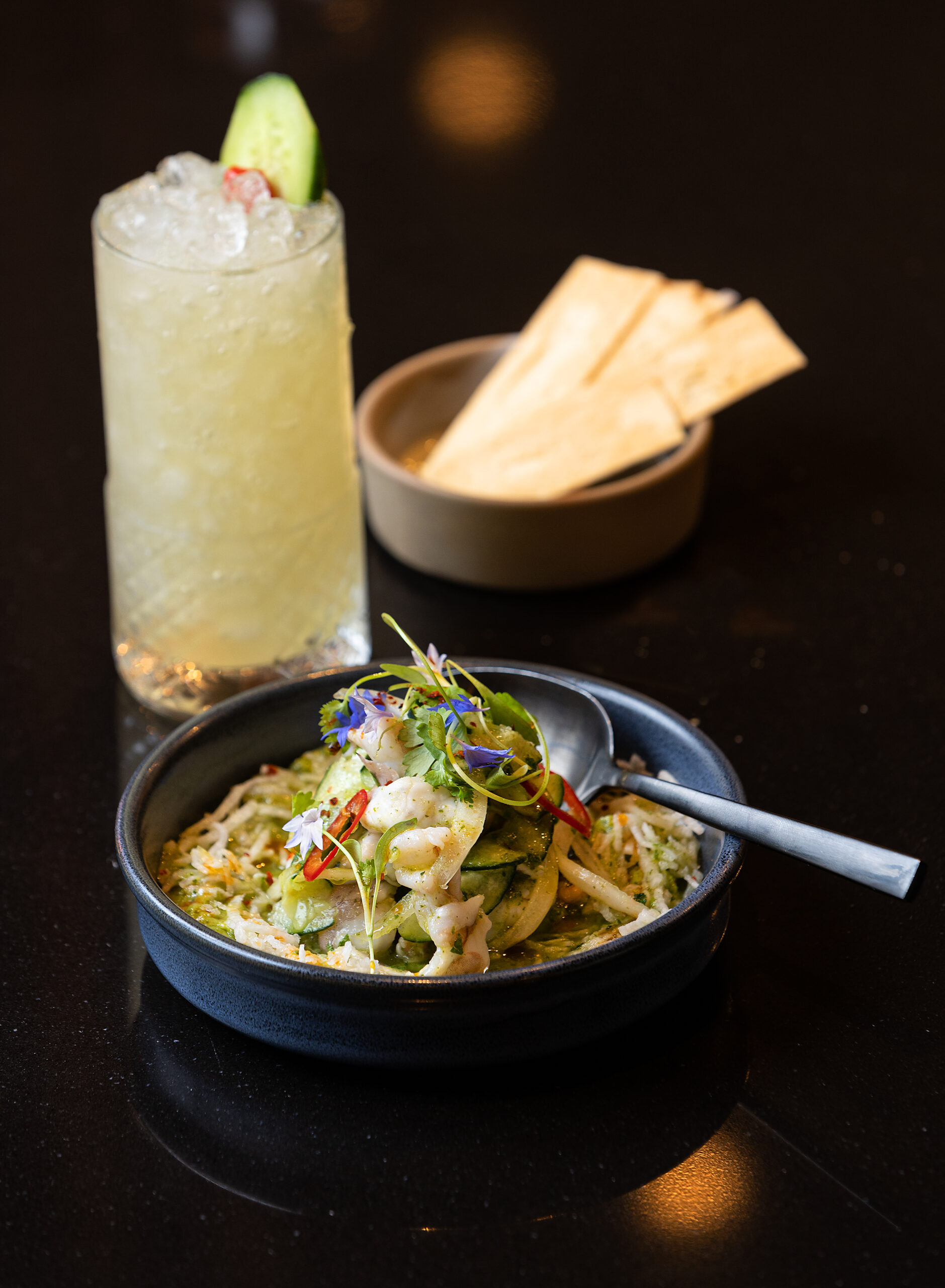 The new restaurant is part of the in-progress Livery on Main project in downtown Sebastopol. Upon completion later this year, it will also include a food hall, event and coworking space operated by Farm to Coast Collective, a subsidiary of local development company the Beale Group.
The interior of Goldfinch, first off, got a stunning makeover with open wicker pendant lights casting a golden glow above cozy tall-back booths. The exposed brick walls and banquette of K & L remain, but the tablecloths and carpet are long gone.
It feels younger and fresher, a place for dates, with plenty on the menu anyone can enjoy. The drinks are just as strong, the staff just as experienced and the large open kitchen (with bar seating) is just plain sexy.
Chef Rodrigo Mendoza's (formerly of Willi's Seafood and Charro Negro) dishes are organized into Bites, Small Shareable plates and Large Shareable plates. It's a similar format to the new Redwood wine bar nearby, which serves small-plate and main dishes to go with its natural wines.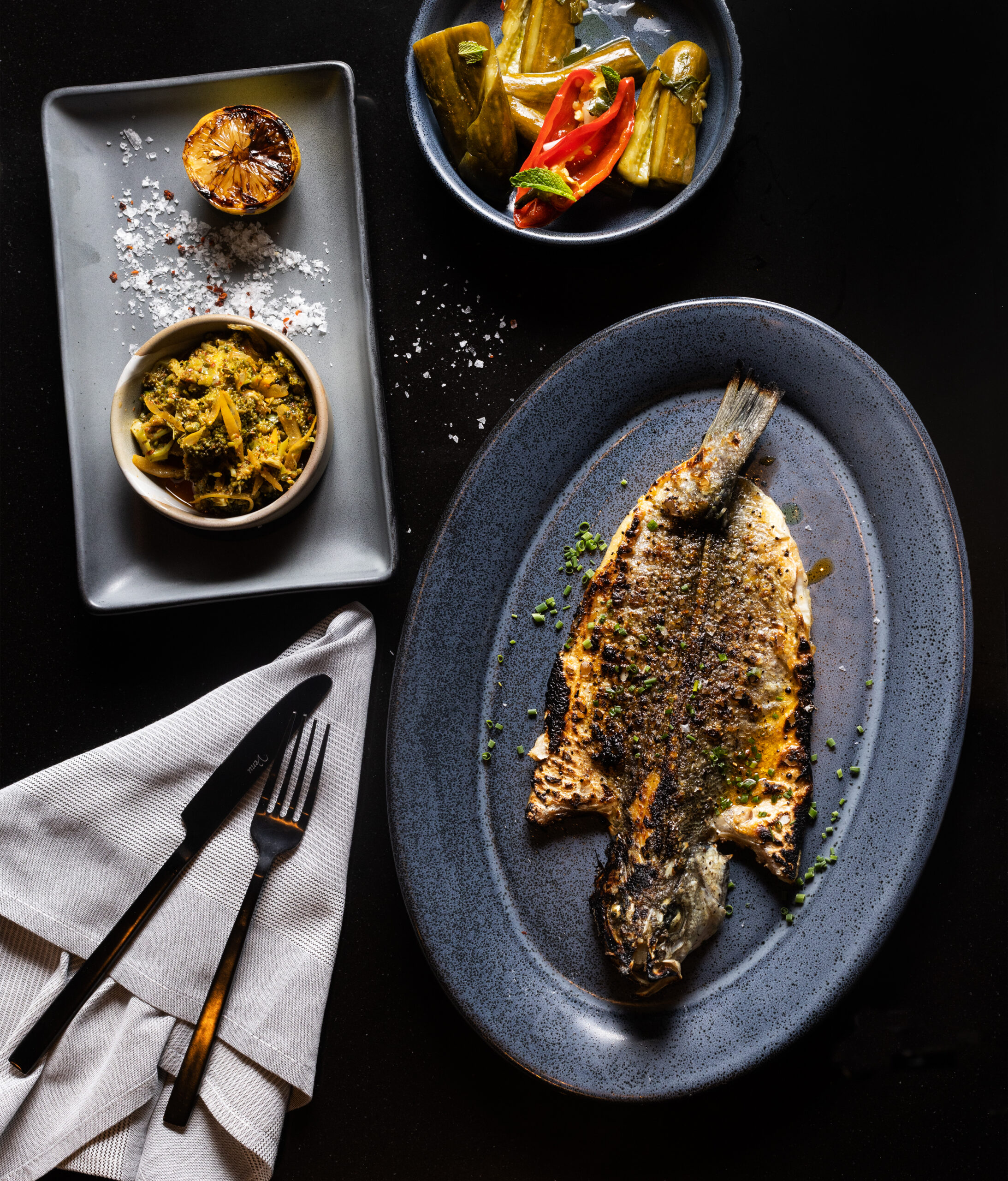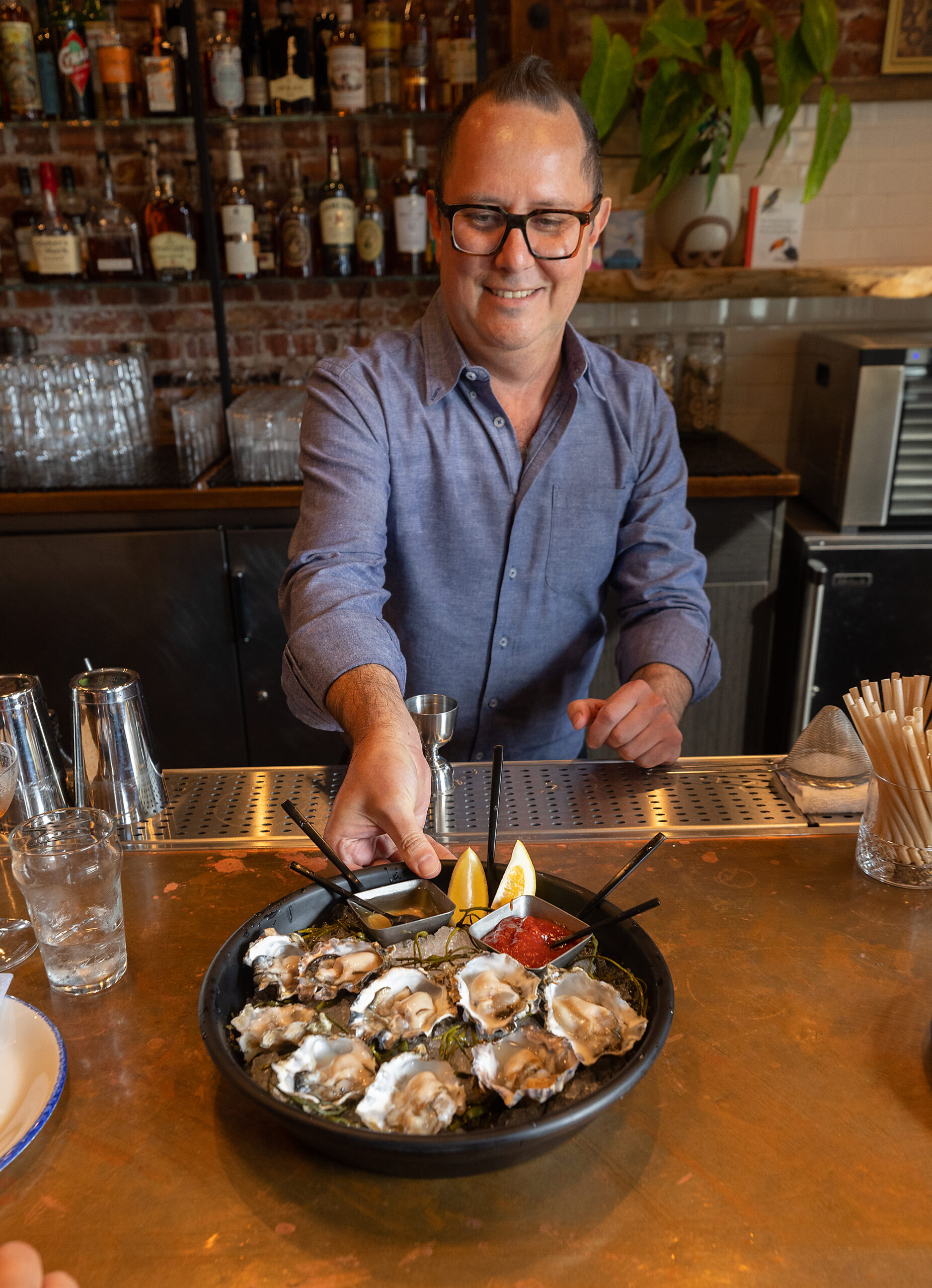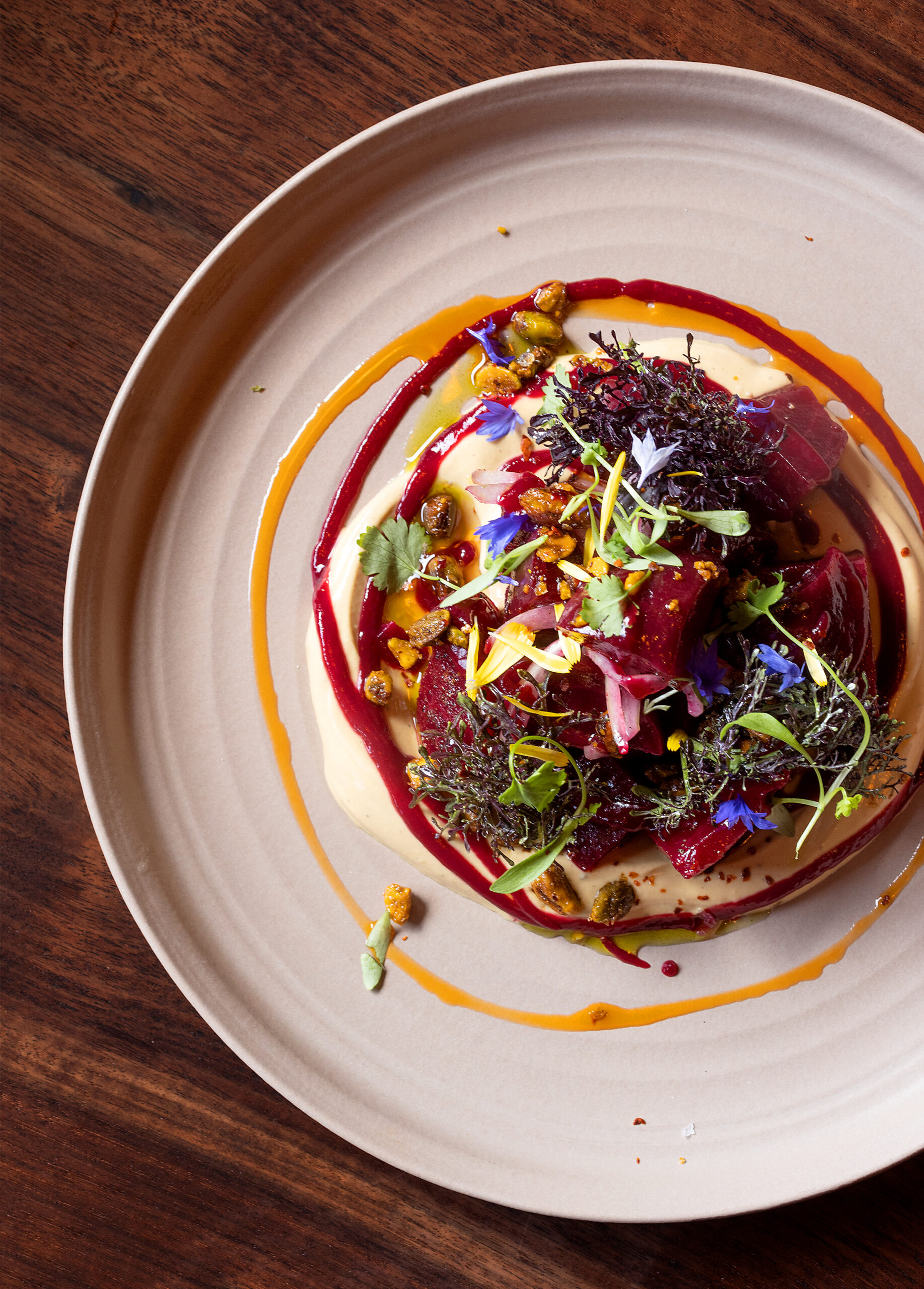 Bites are $8, including focaccia pull-apart rolls with rosemary and a simple dish of cracked cucumber with tart yuzu vinegar.
Stock up on the Small Shareables ($12 to $18) like fire-roasted beets with sweet caramelized yogurt, pistachios and pickled onions ($15). Pan-seared asparagus (a seasonal offering) is cooked perfectly, with creamy yuzu miso mayonnaise and fluttering bonito flakes ($13).
Most smaller plates are plant-focused, like grilled maitake mushrooms with risotto ($18), zucchini with burrata ($15) or heirloom carrots with honey and garbanzo purée ($13).
Larger entrees are meant to share, and entrees like the vegetarian ricotta tortellini with fava beans, peas and asparagus in a delicata squash purée ($22) are as beautiful as they are delicious. The roasted lamb kofta with shakshuka and preserved lemon was flavorful, despite the kofta being a bit overcooked ($28).
The cocktail menu ($14 each) is a little heavy on rum, bourbon and whiskey, but lighter drinks, such as the Fizz Fuzz with tequila and orange flower water, are summery quenchers. The wine list is thoughtful, though not wildly imaginative, with decent by-the-glass pours.
The restaurant opened in late May, so falling madly in love with Goldfinch feels a little premature. But we're certainly ready for a second date.
135 S. Main St., Sebastopol, 707-827-9800,  goldfinchsebastopol.com