When Sarah Piccolo closed her Sebastopol restaurant, Fork Roadhouse, in late November, she quickly realized that it wasn't just the food her customers would miss, it was the sense of community she fostered at the west county roadhouse.
"I learned that this was a home for people. They missed the space, and they loved to escape here," she said.
With the help of a longtime friend, Jesica Lyons, of the local plant-based pop-up J.E.S., the restaurant is coming back to life as a food collective. The growing cast of food businesses at Roadhouse Collective include Lyons, Piccolo's Fork Catering, Bayou on the Bay (Bradley Wildridge), Happy Cat Pizza (Mark Boccardi) and SubHuman, a sandwich concept from Spencer Hochman.
"Times have changed, and we want to work hand-in-hand together. We're sharing each other's knowledge and resources," Piccolo said. The food collaborators will share the space as an event venue, commissary kitchen and pop-up space for their restaurant concepts.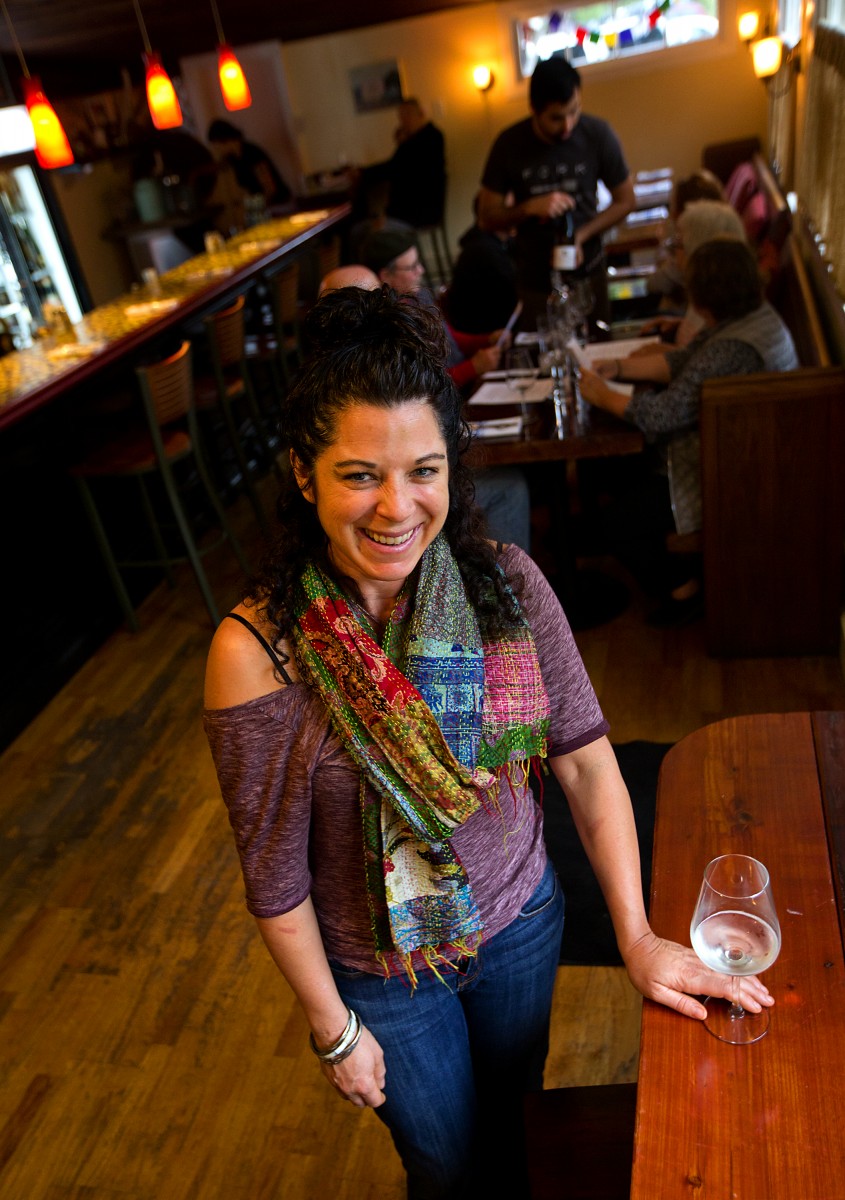 For Piccolo, collaboration isn't just a nice idea. It's a necessity.
"This is a unique business model that works with today's inflation, and it just being harder to have a business in Sonoma County; people need commissary space without the expense of a full restaurant. It's taking the stress off and creating community," she said.
The Roadhouse Collective also will share the expense of key employees, like a dishwasher, Piccolo said.
"We just all really need each other right now," she said.
The Roadhouse Collective will have a preview opening March 2 with classic Fork Roadhouse food, Friday will feature J.E.S. plant-based food and Saturday night and Sunday brunch with be with Bayou on the Bay. Menu details and information about future events and pop-ups can be found at roadhousecollective.com and at Instagram.com/roadhousecollective. 9890 Bodega Highway, Sebastopol.
More dining news
Food Fight for Reproductive Rights
On March 5, chefs Bryan Oliver (Little Saint), Liza Hinman (Spinster Sisters) and Crista Luedtke (Boon Eat + Drink) will join a celebrity lineup of Healdsburg mixologists for a food and cocktail competition benefiting reproductive justice.
Attendees of the ticketed event at Healdsburg's Little Saint can watch the chefs and drink-makers duke it out and taste small plates, hors d'oeuvres and cocktails. Tickets are $100 per person and will benefit ACCESS Reproductive Justice and Indigenous Women Rising. Attendees must be 21 or older.
25 North St., Healdsburg, bit.ly/3J0n66g.