These events will give you plenty of reasons to leave your house this weekend. Coming up is opening weekend of the Sonoma County Fair, the star power of Johnny Depp and friends with Hollywood Vampires, free pet adoptions at Petaluma Animal Services and more! 
---
FRIDAY, July 22
Sonoma County Fair: This year's fair opens on Friday under the theme of "Lights, Camera, Fair!" Check out the Sonoma Cinema Hall of Flowers, the horse races, live music, carnival rides, games and more. Closed Mondays. Admission is $6-$12. Kids 6 and under are free. Find out all the details at sonomacountyfair.com.
Extra: 20 things we love about the Sonoma County Fair
Hollywood Vampires: Kick back at the Green Music Center this Friday for guaranteed entertainment and rock 'n' roll classics with Johnny Depp, Alice Cooper and Joe Perry. We're sure they'll put on an amazing show. But it's what happens between the music we'll be leaning in for. The show starts at 7:30 p.m., and tickets start at $40. More information at gmc.sonoma.edu.
Grace Potter: The powerhouse singer is bringing her alternative music to SOMO Village in Rohnert Park this Friday. The lead singer of Grace Potter and the Nocturnals, Grace Potter will share songs from her first solo album, "Midnight." Doors open at 7 p.m., and the show starts at 8 p.m. Tickets are $42.50. Find out more at somoconcerts.com.
---
SATURDAY, July 23
Smokey Robinson: This Saturday, go "Cruisin'" when Smokey Robinson performs his iconic R&B music in Healdsburg as part of the Rodney Strong Summer Concert Series. Gates open at 4 p.m. and the concert starts at 5 p.m. Tickets start at $89. Find out all the details at rodneystrongconcertseries.com.
Farmster Festival: This Saturday, enjoy a fun event that supports your local neighborhood. Farmster is holding their first annual festival at SOMO Village, complete with a film trailer, BBQ chicken dinner, live music and more. The event is 4-9 p.m., and tickets are $25. Find out all the details at farmsterhub.org.
Valley of the Moon Music Festival: This year's annual festival at the Hanna Boys Center will feature vocalists Nikki Einfeld and Kyle Stegall performing works from Mozart, Rossini and more. Come early to enjoy a pre-concert picnic on the patio. Tickets are $20-$40. All details are at valleyofthemoonmusicfestival.org.
Clear the Shelter Adoption Drive: Swing by Petaluma Animal Shelter this Saturday for no-cost adoptions to those who can offer a loving and responsible home. The event is from 10 a.m. to 4 p.m., and is part of the Clear the Shelters initiative that seeks to find new homes for homeless pets. Lunch will be provided by Rooster Run Golf Center, and there will be face painting, Subzero ice cream, Acre coffee and more. 840 Hopper St., Petaluma. More information at www.petalumaanimalshelter.org.
---
SUNDAY, July 24
A Mid Summer Trip: Enjoy an evening of Bob Dylan and Neil Young songs performed acoustic and electric by Shakey Zimmerman with the Lauren Murphy Band. Tickets to the all-ages show is $18, and the show starts at 8 p.m. at the Sweetwater Music Hall in Mill Valley. Find out more at sweetwatermusichall.com.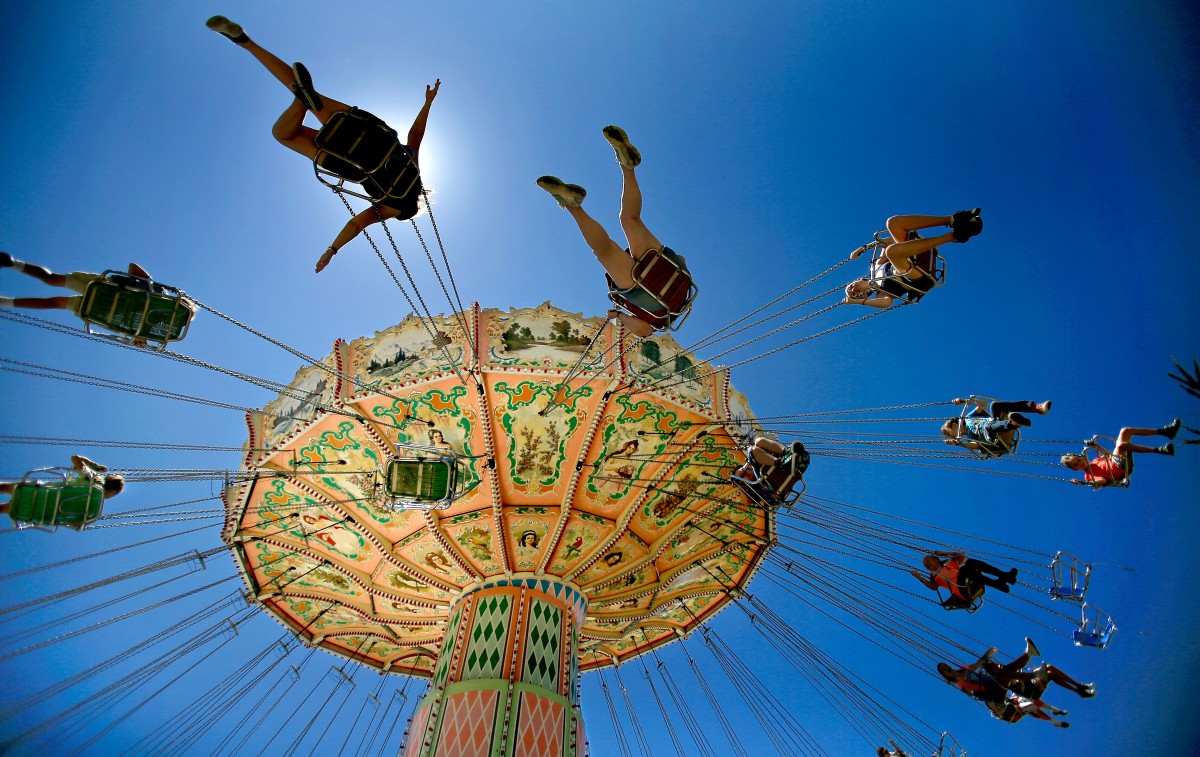 More Events this Weekend
Friday, July 22
Chuck Prophet & The Mission Express: Folk rock band, 'Friday Night Live' outdoor concert series, 7 tonight, Cloverdale Plaza. Free. 707-894-4410, cloverdaleartsalliance.org.
George Lopez: '#Thats True Comedy Tour,' 8 tonight, Luther Burbank Center, Santa Rosa. $55-$250. 707-546-3600, lutherburbankcenter.org.
The BluesBurners: Funk, rock, electric blues and rhythm and blues band, 'Funky Fridays' outdoor concert series, 7 tonight, Hood Mansion, Santa Rosa. $10. 707-833-6288, funkyfridays.info.
---
Saturday, July 23
'Forty Years of Cheers!': Wine Road festival with live music, food, wine, kids' activities, art and crafts, 11 a.m.-4 p.m. Saturday, outside Healdsburg City Hall. Free. wineroad.com.
Smokey Robinson: Acclaimed Motown singer-songwriter in concert, 5 p.m. Saturday, Rodney Strong Vineyards, Healdsburg. $80-$129. 707-431-1533, rodneystrong.com.
'Blues at the Green': Taj Mahal, Hot Tuna and Marcia Ball, 7:30 p.m. Saturday, Weill Hall and Lawn, Green Music Center, Rohnert Park. $25-$65. 866-955-6040, gmc.sonoma.edu.
'White Hot Summer Night': Jazz greats Euge Groove and Peter White, 8 p.m. Saturday, House of Rock, Santa Rosa. $60-$75. 707-791-3482, rockstaruniversity.com.
Dej Loaf: Hip hop lyricist and rapper, 8 p.m. Saturday, Phoenix Theater, Petaluma. $39, $139 VIP. 707-762-3565, thephoenixtheater.com.
PRCA Rodeo: Competition for professional cowboys, 7 p.m. Saturday, Sonoma County Fairgrounds, Santa Rosa. $10-$15, plus $6-$12 Sonoma County Fair admission. 707-545-4200, sonomacountyfair.com.
---
Sunday, July 24 
Hot Rods: Classic oldies tribute band, 1-4 p.m. Sunday, Village Court, Montgomery Village, Santa Rosa. Free. 707-545-3844, mvshops.com.
Reckless Kelly: Austin-based alternative country and rock 'n' roll band, 8:30 p.m. Sunday, Mystic Theatre, Petaluma. $22. 707-765-2121, mystictheatre.com.
Mindi Abair & The Boneshakers: Pop vocalist and saxophonist, 7:30 p.m. Sunday, House of Rock, Santa Rosa. $50-$65. 707-791-3482, rockstaruniversity.com.
Marcia Ball: Texas boogie-woogie, 'Sundays in the Park' concert series, 6-8 p.m. Sunday, Todd Grove Park, Ukiah. Free. 707-463-6231, cityofukiah.com.
Drifting South: Classic country and western swing, 'Live at Juilliard' summer concert series, 5-7 p.m. Sunday, Juilliard Park, Santa Rosa. Free. 707-543-4512, srcity.org/liveatjuilliard.
'Town & Country Cook-off': Course-by-course face-off among top Napa Valley and Oakland chefs, 1 p.m. Sunday, Culinary Institute of America at Greystone, St. Helena. $99. 707-346-5052, festivalnapavalley.org.
---