Hollywood Vampires – Joe Perry, Johnny Depp, Alice Cooper – are set to rock the Green Music Center in Rohnert Park Friday July 22.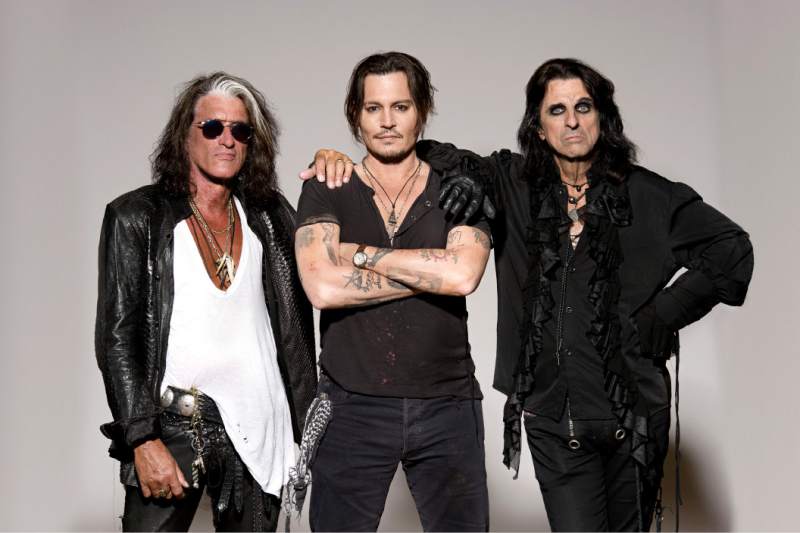 For Joe Perry, longtime lead guitarist with Aerosmith, everything just seemed to fall together and, before long, he was touring as a member of the new supergroup Hollywood Vampires, with vintage shock rocker Al Cooper and film star Johnny Depp.
"I was staying at Johnny's house in LA, writing my book and working on my solo record," Perry said by phone en route from Chicago to Milwaukee as part of the current Hollywood Vampires tour that will bring them to the Green Music Center next week.
(Perry was unable to finish a Hollywood Vampires performance last Sunday after becoming ill at the Ford Amphitheater in Brooklyn's Coney Island, but reportedly was recovering quickly and expected to rejoin the tour.)
Perry has long been a friend and sometimes house guest of both of his new bandmates, Cooper for 30 years and Depp for the past six.
"It's a whole different scene in LA from Boston," said Perry, referring to his hometown. "There are so many great musicians around all the time, and Johnny asked me to play lead guitar on a track."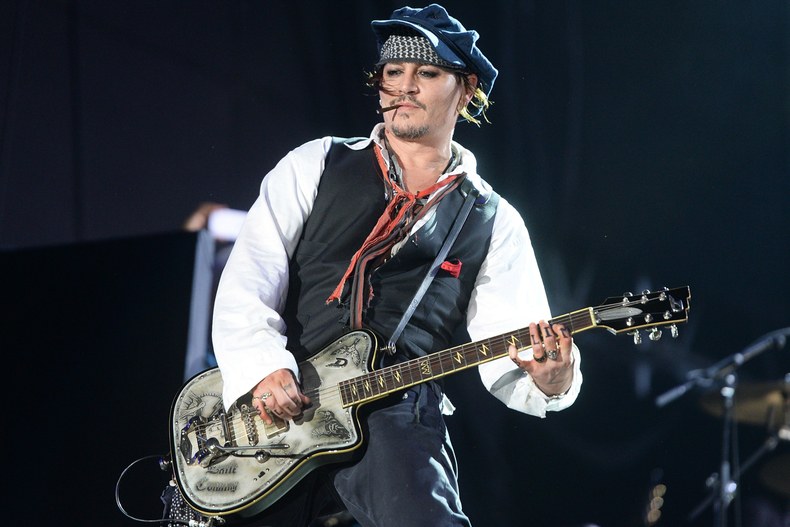 Switching Roles
The world knows Depp as an screen actor, but he also is a serious guitarist and guitar collector and a masterful player, Perry said.
"Johnny calls acting his day job," Perry said. "In the years that I've been hanging around with him, I've never met an actor at his house, but a few musicians show up. He's a musician through and through."
During a recording session for the first Hollywood Vampires album, which came out last year, one of the musicians who showed up at Depp's home studio was Paul McCartney, who recorded "Come and Get It" with the group. Perry, a rather famous man himself, was nonetheless thrilled to meet a boyhood hero.
"Are you kidding? It was stunning. We cut the track the way Sir Paul cuts tracks, with everybody in one room playing together, and we were looking at each other like, 'Holy —-!' It was one of the high points of my career," said Perry, 65.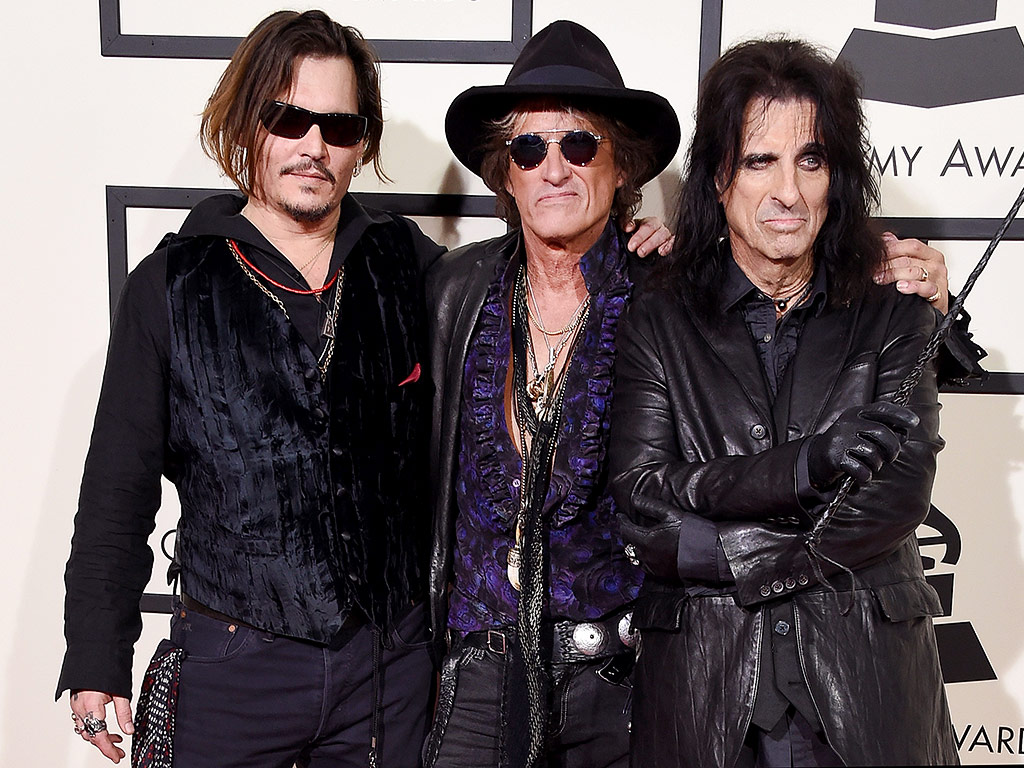 Started by Cooper
The Hollywood Vampires band was originally Cooper's brainchild, a nostalgic nod to West Coast rock and roll history.
"Hollywood Vampire was the name of the drinking club Alice belonged to back in the '70s, at the Rainbow Bar and Grill in LA," Perry said.
One of the most infamous members of that drinking circle was Keith Moon, the original drummer for The Who, who liked to show up costumed as the Queen of England or Adolph Hitler. John Lennon sometimes stopped by the Rainbow Room when he was in town. Regulars included Ringo Starr, Harry Nilsson and Micky Dolenz of the Monkees.
Cooper has adapted the Hollywood Vampires concept to fit his own eerie stage persona, making the show a tribute to dead musicians and their hits.
The album even features the late English horror film actor Christopher Lee reading a passage from "Dracula," a favor Lee was glad to grant his friend Depp. The two met while making "The Legend of Sleepy Hollow."
In 2014, Perry's book came out, "Rocks: My Life in and out of Aerosmith," co-written with David Ritz, and the guitarist decided to stretch himself professionally by recording the audio book version himself.
"It was the biggest pain. My jaw got sore. But that's me talkin' on the audio book, Boston accent and all," Perry said.His newest solo album is still in the works. "I'm just gonna keep writing music. I'll write, then take a vacation and then start again," he said. Perry said he can't predict how long the Hollywood Vampires will stick together, but he knows they'll try, because they've enjoyed their stint as a band so much.
"Every night's a party," he said. "I'd like to record with the Hollywood Vampires some more. It's just a matter of when we can all get together. Alice tours a lot. Johnny will go off to make a movie somewhere and come back."
Final tour?
And then there's Perry regular job with Aerosmith. That group's lead singer Steven Tyler has talked about a final tour in 2017, but while Perry's all for a tour, he's not so sure it will be the band's farewell.
"It's easy to say it's a final tour, but it's hard to imagine as a last gig," Perry said. "Musicians just keep playing. There have been so many. B.B. King and Etta James just kept playing. Buddy Guy just keeps playing."
Of the Green Music Center show set for July 22, he said, "It's gonna be a great rock and roll show. I'm looking forward to this gig myself. You might not get a chance to see a lineup like this again, so get it while you can."