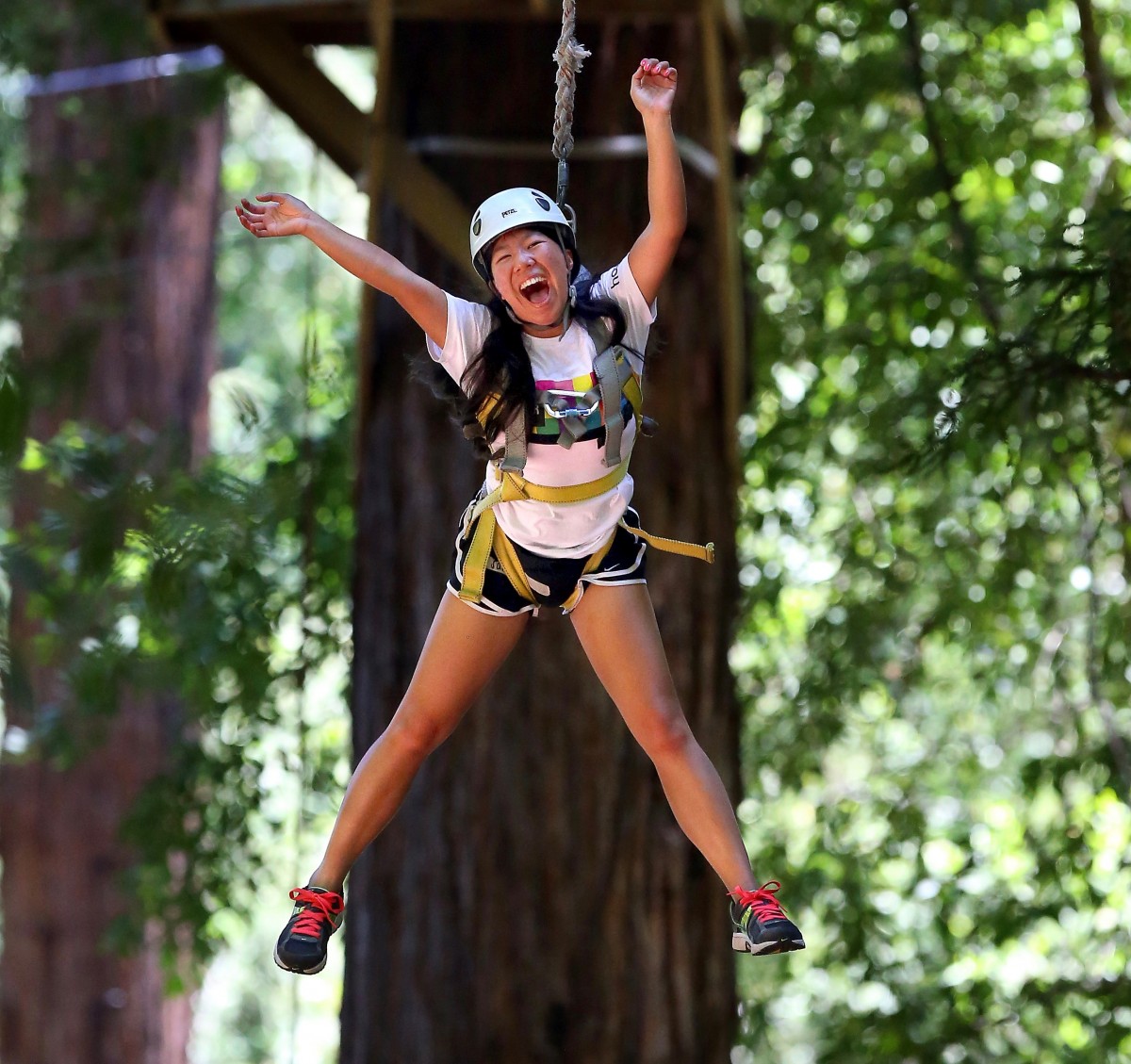 It may be a hole-in-the-wall eatery down a remote country lane. A delightful surprise tucked into a routine destination. The best little (fill in the blank) nobody else seems to know about. Or a great place to visit, right there in plain sight, yet never before noticed. These hidden things give Sonoma County its texture, its, substance, its je ne sais quoi. They're what you find if you stay awhile, allow yourself to sink below the surface. And they're yours for the seeking. 
We've listed 85 brilliant off the beaten path treasures, carefully compiled with both seasoned locals and first-time visitors in mind:
FUN & ADVENTURE
Just because you're making a trip to wine country doesn't mean you have to spend all your time in tasting rooms. Here are a few fun alternatives. 
Zip-A-Dee-Doo-Aah: Sonoma Canopy Tours
With your harness attached to a pulley on a heavy steel cable, soar above ancient redwoods and deep ravines at up to 25 mph on the zip lines at Sonoma Canopy Tours near Occidental. The seven lines are connected by platforms, two skybridges and a spiral staircase, providing an eco-friendly workout and thrill ride that ends with a rappel to the forest floor. Look down if you dare. $99-$109; discounts for ages 10 to 17 and seniors.
6250 Bohemian Highway, Occidental, 888-494-7868, sonomacanopytours.com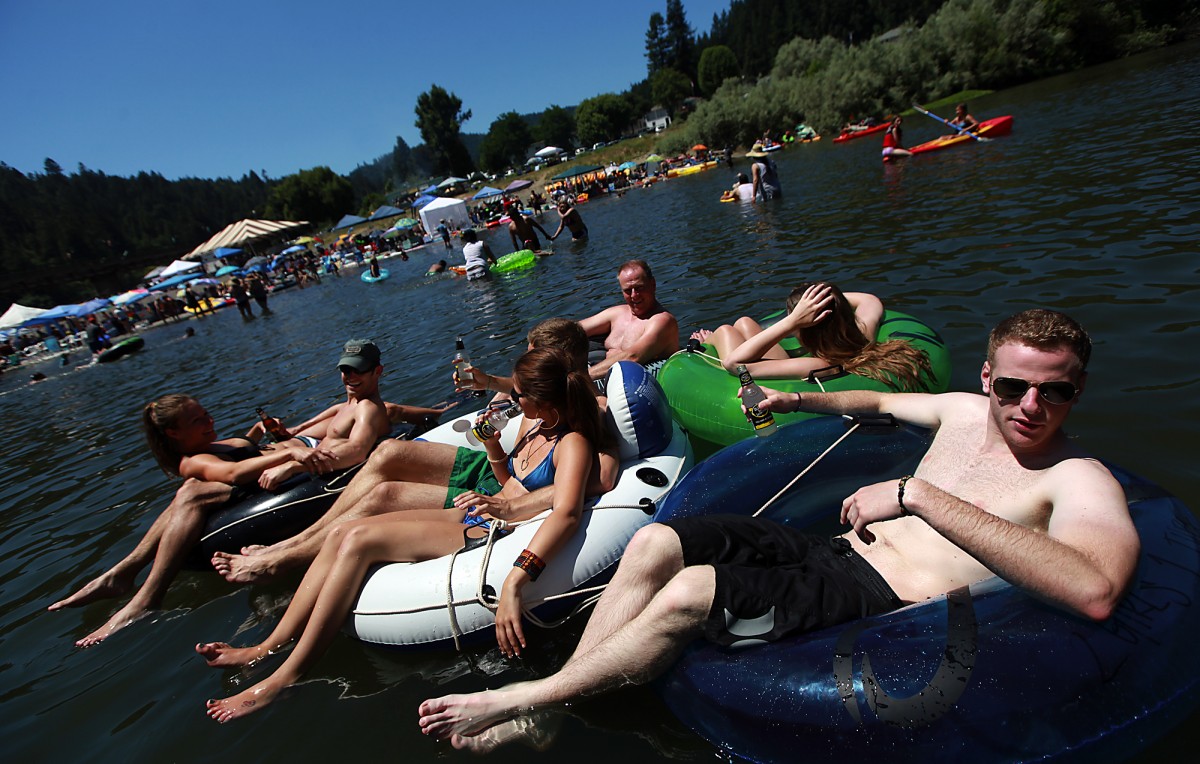 Johnson's Beach Alternative: Monte Rio Beach
Guerneville's Johnson's Beach may have the history, yet Monte Rio Beach on the north side of the Russian River below the bridge in Monte Rio is a favorite spot for frolicking families and kayakers looking for a soft, shallow spot to put in for a paddle. The concession stand and boat-rental facility are located in the parking lot. In summer, when river levels drop, the Monte Rio Recreation and Park District installs a wood boardwalk that connects these facilities to the water's edge.
Highway 116, Monte Rio, 707-865-0400, mrrpd.org/monteriobeach.html
Cut the Rug with Flamingos: Dancing at the Flamingo Lounge
Sunday nights are salsa (and bachata) nights in The Flamingo Lounge, the retro bar inside the Flamingo Conference Resort & Spa in Santa Rosa. Every week, local salsa bands take over the lounge and crank out live music for smartly dressed dancers. The party usually starts at 7 p.m., when dance pros offer an hour of salsa lessons ($10 a person). Open dancing ($8) begins at 9 p.m., and usually stretches late into the evening. Order food before 9 p.m. and get 10 percent off.
2777 Fourth St., Santa Rosa. 707-545-8530, flamingoresort.com
A Man of Many Faces: Actor & Historian George Webber 
Sonoma's George Webber isn't really a defrocked Mexican generalissimo, though he plays one. Webber has for years made appearances at Sonoma events as the famous Gen. Mariano Vallejo, and expanded his "George Webber experience" to the Gen. Vallejo Walking Tour of the Sonoma Plaza. Webber's got more than a beloved 19th-century land baron up his sleeve. He also brings to life Mark Twain, enologist Professor Vine and Count Agoston Haraszthy.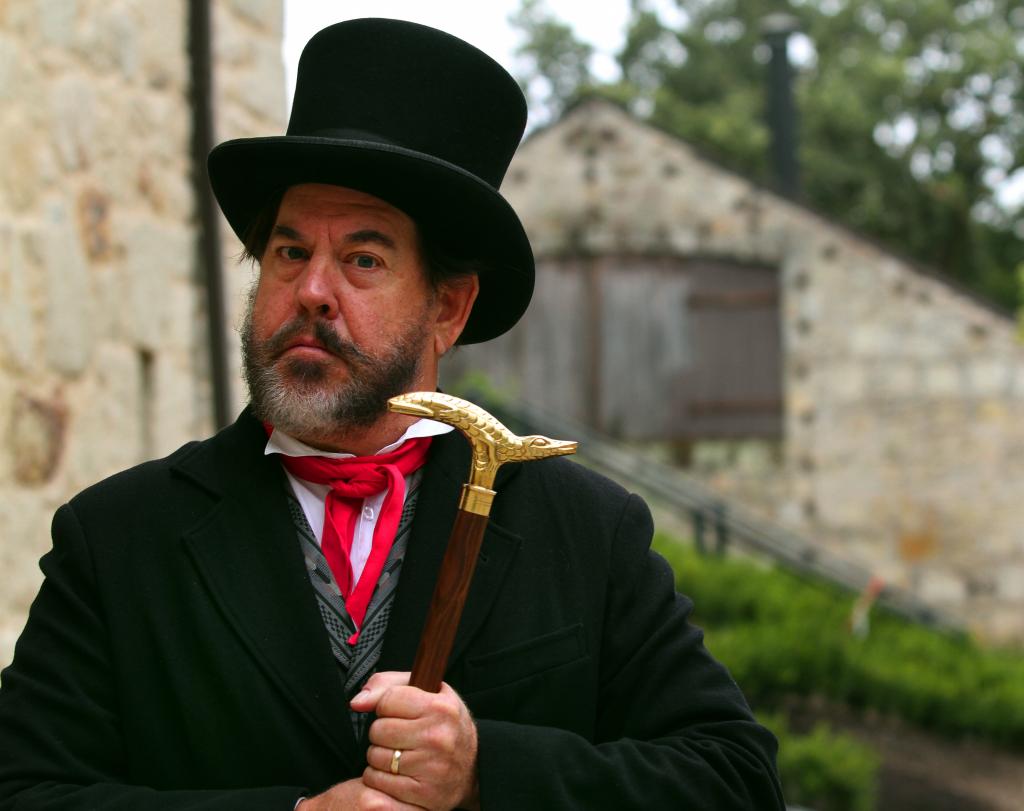 Lawful Speeding: Sonoma Raceway
Wednesday night is a drag, we know. But this time it's in a good way. The Wednesday Night Drags at Sonoma Raceway is a safe (and legal) opportunity for teenagers and seniors alike to channel their inner Jeff Gordon and drive their vehicles fast and furious down the raceway's quarter-mile strip, supervised by Bay Area law enforcement officers. The season runs March through November, 4 to 10 p.m.
29355 Arnold Drive, Sonoma, 800-870-7223, racesonoma.com
Beer and Burlesque
What pairs well with a Lagunitas Imperial Stout? How about a sword swallower? The Daytime IPA goes great with a contorting burlesque dancer on a trapeze. Every August, Lagunitas Brewing's Beer Circus in Petaluma celebrates steampunk weirdness, vaudeville spectacle and, of course, beer. More than 200 artists and performers, food purveyors and dozens of regional microbrews make this a can't-miss festival, on Aug. 15 this year. Tickets sell out fast.
Lagunitas Brewing Co., 1280 N. McDowell Blvd., Petaluma, 707-284-1020, lagunitas.com/beercircus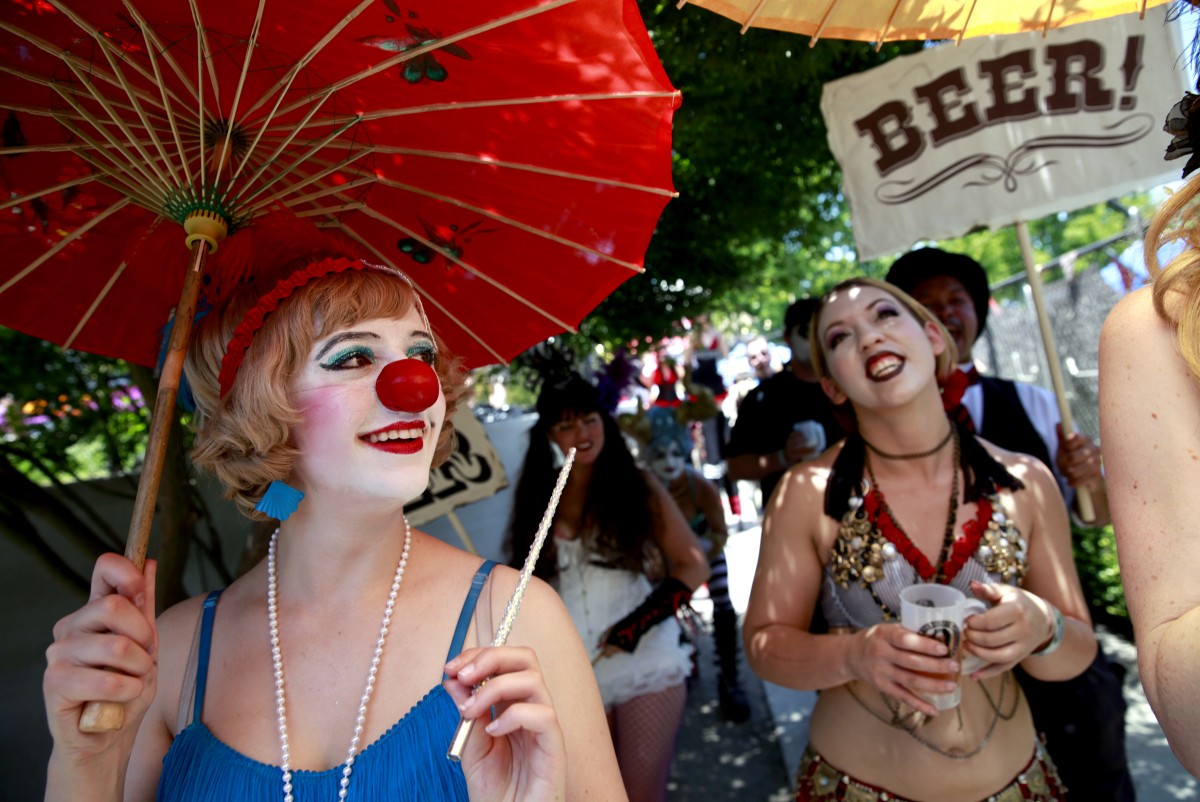 It's You and Not the Sky That's Falling: NorCal Skydiving
The beauty of the Sonoma landscape takes on an even more precious quality from above, when you're falling from the sky toward the Alexander Valley at 120 mph. This is the experience with NorCal Skydiving, an outfitter whose planes take off from the Cloverdale Municipal Airport. Once you jump and your chute deploys, the experience is eerily quiet. On clear days, you can see Mount Shasta and the Pacific Ocean on the way down. Prices start at $179.
220 Airport Road, Cloverdale, 888-667-2259, norcalskydiving.com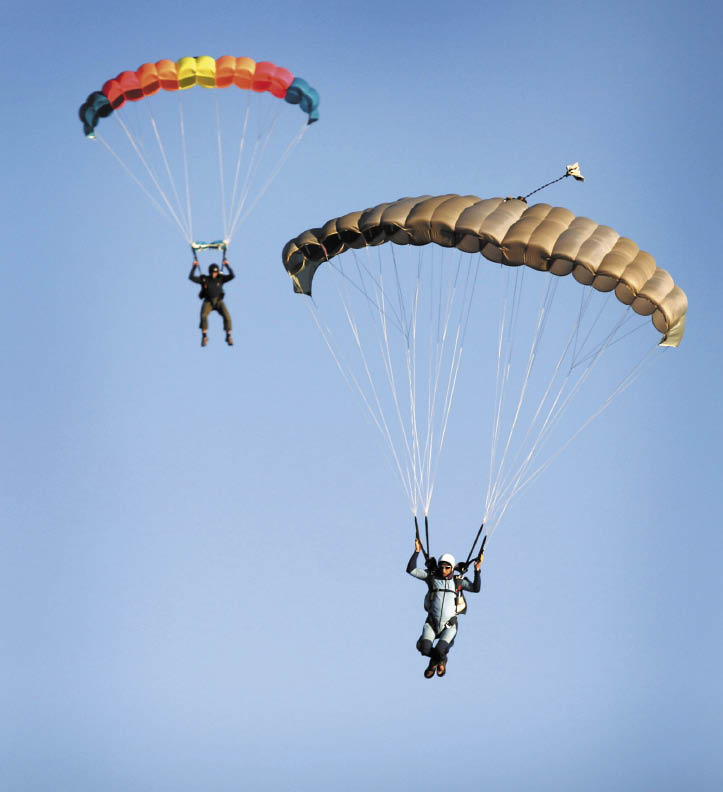 Lawful Speeding
Wednesday night is a drag, we know. But this time it's in a good way. The Wednesday Night Drags at Sonoma Raceway is a safe (and legal) opportunity for teenagers and seniors alike to channel their inner Jeff Gordon and drive their vehicles fast and furious down the raceway's quarter-mile strip, supervised by Bay Area law enforcement officers. The season runs March through November, 4 to 10 p.m.
29355 Arnold Drive, Sonoma, 800-870-7223, racesonoma.com
Groovy Racing: Slot Car Raceway
Slot-car racing didn't die with America's innocence in the 1960s. It's alive and well in Rohnert Park, where Slot Car Raceway welcomes hobbyists to race their miniature model cars on slotted tracks, steered by hand-held controllers. While most enthusiasts leaped to more sophisticated iRacing on computers, Slot Car Raceway does it old school with its in-shop track and cases full of parts and equipment for home hobbyists. If you fondly recall your 1967 orange Manta Ray and spring-loaded plunger, this place is for you.
305 Southwest Blvd., Rohnert Park, 707-795-4156 scrhobbies.com
RESTAURANTS
A selection of locals' favorite restaurants around Sonoma County. Bon Appétit!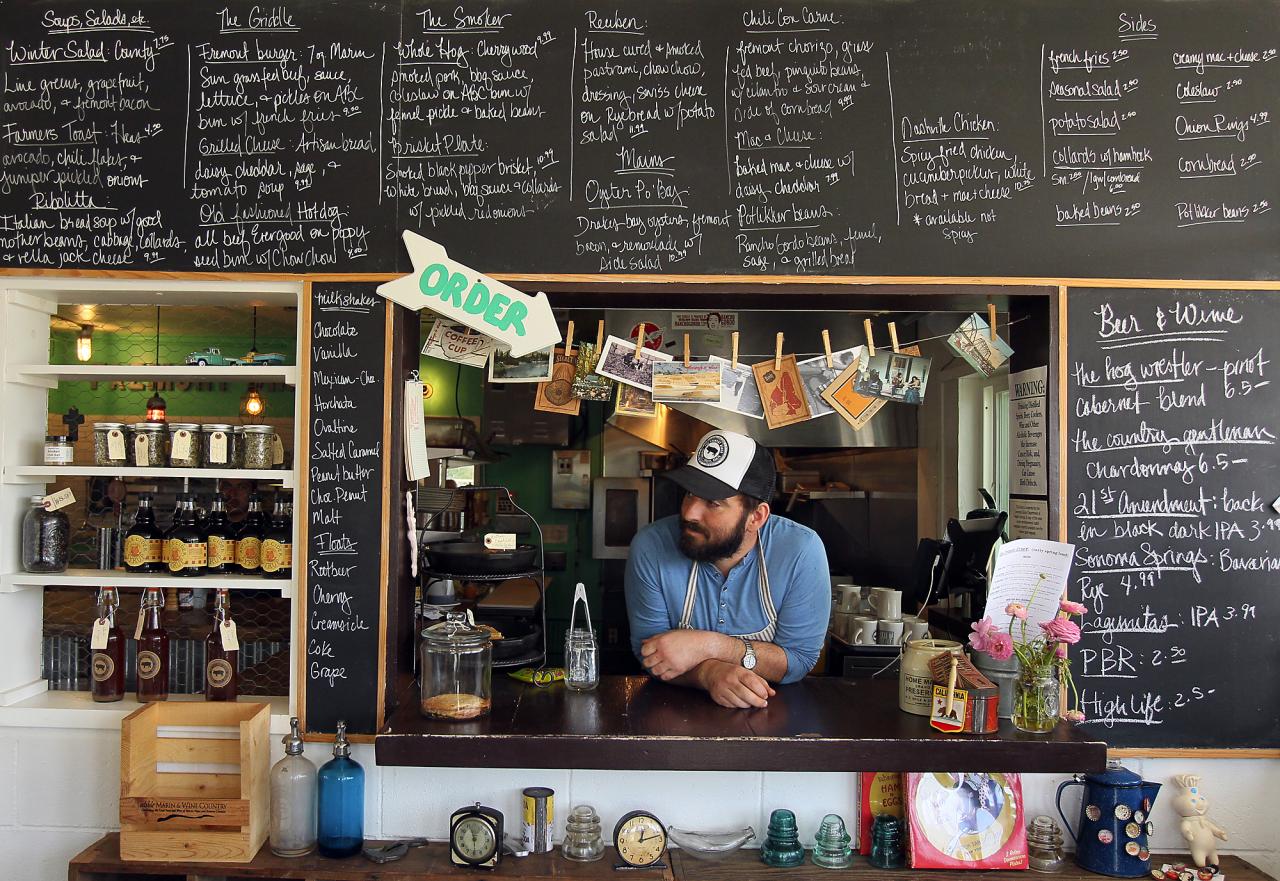 Chardonnay with Biscuits & Gravy: The Fremont Diner
Oozing Southern decrepitude, a heavy dose of John Deere chic and the irresistible lure of a butter-and pork-soaked menu that would bring a tear to grandpappy's eye, the Fremont Diner in rural Sonoma is easy to miss, yet shouldn't be. It's everything good about, well, roadside diners; this one happens to be surrounded by vineyards. Here, "Praise the Lard" isn't just a quirky tagline, it's a mission. Open 7 a.m. to 4 p.m. daily. And don't miss the fried pies.
2660 Fremont Drive, Sonoma, 707-938-7370, thefremontdiner.com
Pasta Passion: Canneti Roadhouse
Blink and you might miss Canneti Roadhouse, a tiny eatery in tiny Forestville. If you did, it would be a loss. At the heart of this Italian eatery is a pasta-making machine, which Italian-born chef Francesco Torre masters for handmade ravioli stuffed with hand-pulled mozzarella in clam sauce, and fresh-made pennette pasta with slow-braised rabbit ragout and porcini mushrooms. There's even gluten-free pasta made from chickpeas or eggplant. Don't believe there's much difference between lovingly made noodles and store-bought? One bite of this al dente bliss will set you straight.
6675 Front St., Forestville, 707-887-2232, cannetirestaurant.com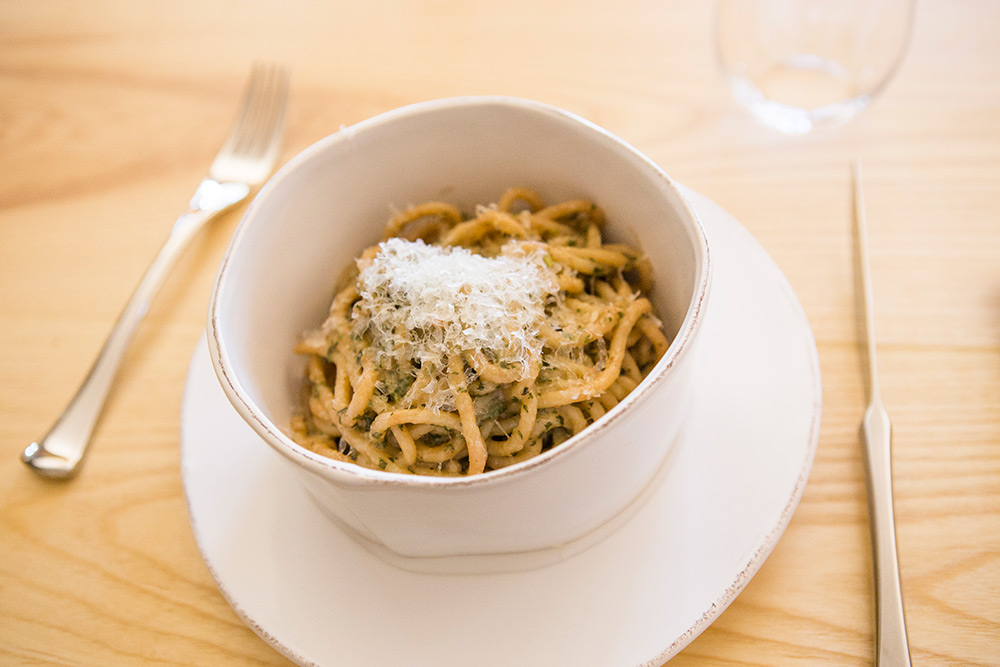 Fish AND Cut Bait: Hana Japanese Restaurant
One of the best restaurants in Sonoma is tucked into an unlikely spot in the DoubleTree Plaza shopping mall in Rohnert Park. For the past 25 years, Hana Japanese Restaurant owner Ken Tominaga has sourced the best and freshest raw fish in the world to create mouthwatering nigiri, sushi and makimono rolls. The menu also includes a wide range of traditional Japanese dishes. Wash it all down with sake chosen by one of the few sake sommeliers around.
101 Golf Course Drive, Rohnert Park, 707-586-0270, hanajapanese.com
A Pie for the Ambivalent: Jackson's Bar & Oven
There's a certain feeling of trust when you walk into Jackson's Bar and Oven in Santa Rosa and order the "Undecided" from the wood-fire pizza menu. It's always made with undisclosed ingredients that could include heirloom tomatoes, wild mushrooms, chorizo and clams. Sometimes there's red sauce, sometimes it's white, and sometimes it's olive-oil-based. The pizza is not quite as popular as the margherita and house-made sausage versions, but the "Undecided" has gained a following among folks who just want to have fun. Trust the chef.
135 Fourth St., Santa Rosa, 707-545-6900, jacksonsbarandoven.com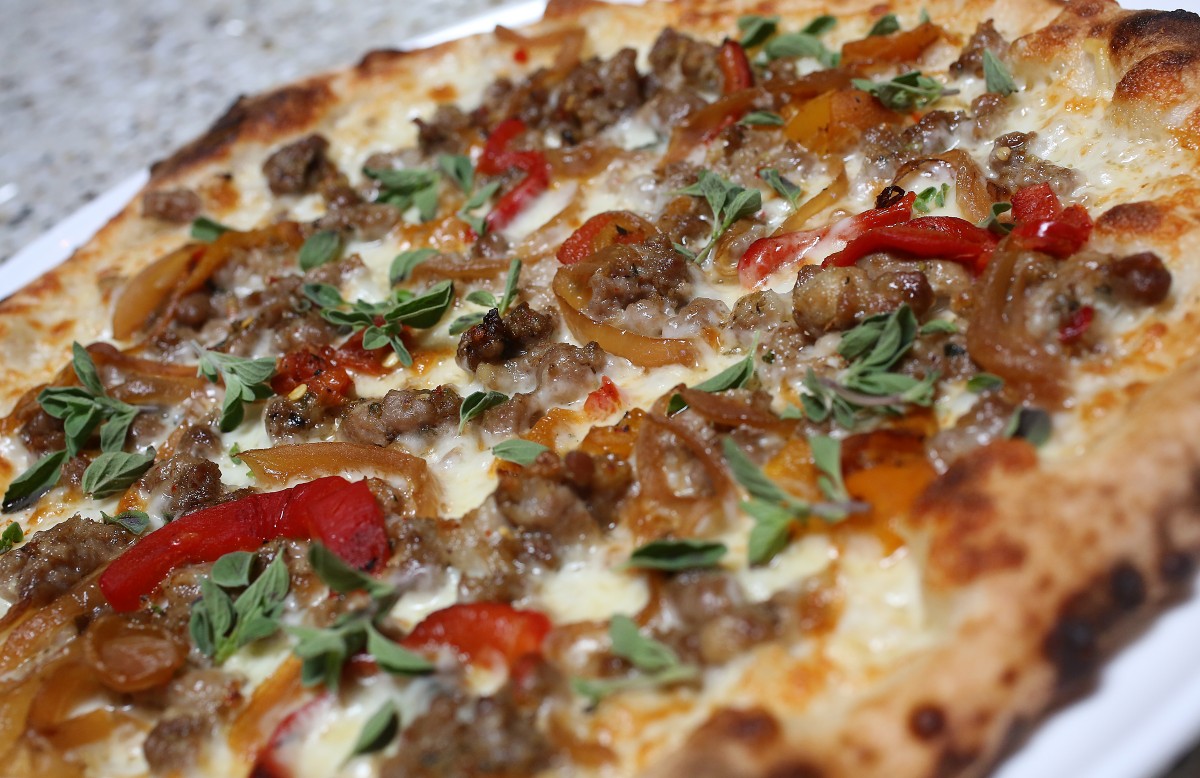 Meatville Outside of Eggtown: Angelo's Meats
Drivers typically zip a thousand times past Angelo's Meats, a workmanlike compound on pastoral Adobe Road east of Petaluma, before finally obeying the impulse to pull up to Angelo Ibleto's shop. So many opportunities lost! Angelo's is an unadorned gastronomical paradise of sausage, bacon and other smoked meats. Accept a taste of one of Ibleto's jerkies, made with flank steak, and see how long you can go before stopping by again.
2700 Adobe Road, Petaluma, 707-763-9586, angelossmokehouse.com
Succulent Ceviche: Sazon Peruvian Cuisine
You'll have to keep a sharp eye out for Sazon Peruvian Cuisine, a cocina secreted away on Sebastopol Avenue in southwest Santa Rosa. The beef-heart skewers, lomo saltado (Peruvian steak frites) and aji de gallina (pulled-chicken stew) are fantastic, but it's the ceviche we crave. Leche de tigre (tiger's milk) is the tart, briny, magical citrus marinade that "cooks" the raw seafood in ceviche. Packed with eye-popping flavor, it's considered by Peruvians to be both aphrodisiac and hangover cure.
1129 Sebastopol Road, Santa Rosa, 707-523-4346, sazonsr.com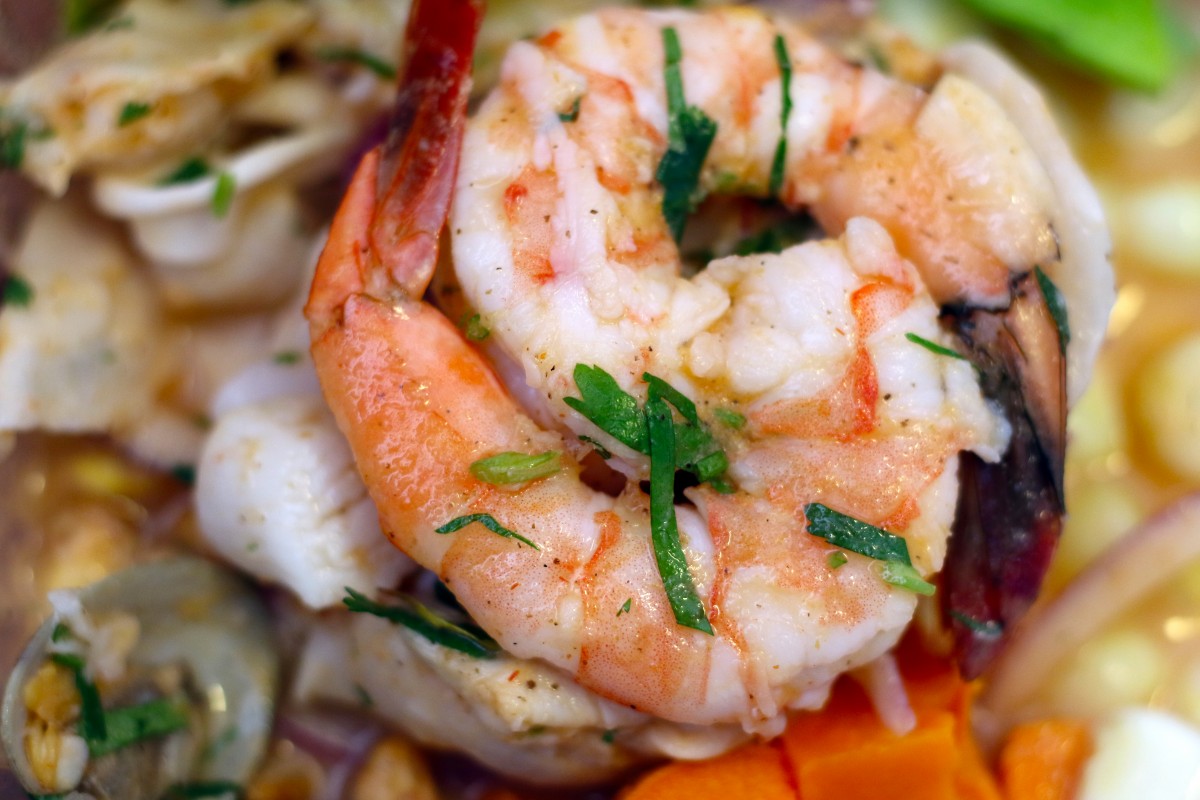 Hansel & Gretel Bakery: Raymond's Bakery
Hidden away amid the old-growth redwoods in the Russian River area, Raymond's Bakery is a magical addition to the tiny Elim Grove bed-and-breakfast cottages. Baker and owner Mark Weiss crafts tantalizing rustic baguettes, Pugliese loaves, seeded sourdough, garlic-rosemary and Kalamata olive-rosemary breads, plus muffins, cinnamon rolls, buttermilk blueberry scones, croissants … anything, really, our hungry heart could desire. Friday night is party night, with wood-fire pizza, drinks and live music in the forest next to the creek.
5400 Cazadero Highway, Cazadero, 707-632-5335, raymondsbakery.com
Grilled Cheese, Please: Bergamot Alley
Hipsters adore the Bergamot Alley hideaway for its international wines and funky, live-music vibe contained by brick walls and bottle vaults. But you might never guess what else beckons: a delightful lineup of "gourmettish" grilled cheese sandwiches, with playful names such as Pigs in Space and the Miso Hungry. Try the vegan and dessert grilled cheeses, too, and be sure to ask about the perfect wine pairings for all that gooey goodness.
328 Healdsburg Ave., Healdsburg, 707-433-8720, bergamotalley.com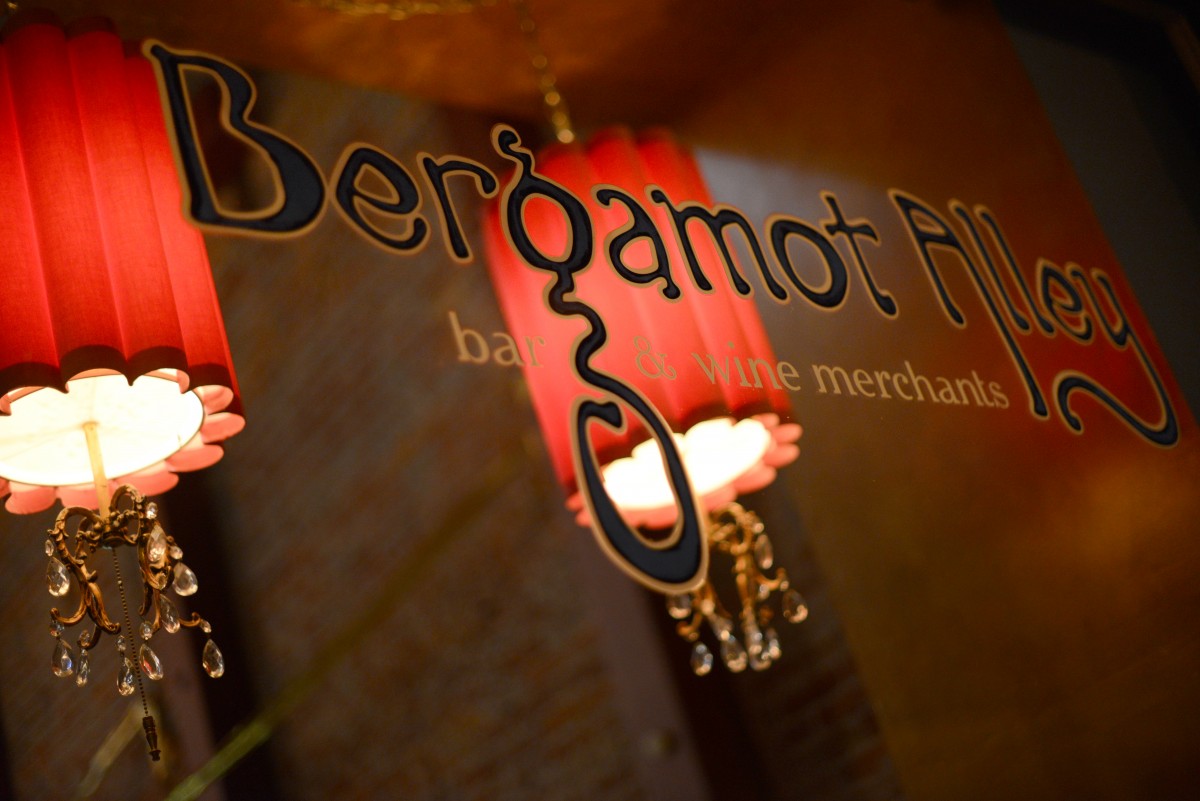 Wiener Wonderland: Roy's Chicago Doggery & Italian Beef
It's a tiny, sit-at-the-counter joint remotely located on the grounds of the Petaluma Livestock Auction Yard, but Roy's Chicago Doggery & Italian Beef offers more than 1,000 variations of Vienna Beef franks for aficionados of the meat form. Consider the traditional all-beef wiener, a half-pound "Home Wrecker," a spicy fire dog or a Polish dog. Then load up with the 50 topping options, such as homemade pineapple mustard, Hell Fire sauce, shaved pastrami, chili, onion rings and blue cheese. Also worth howling about: homemade pies and deep-fried Oreos.
84 Corona Road, Petaluma, 707-774-1574, royschicagodogs.com
Itty Bitty Bakery: Wild Flour Bread
Man can live on bread, water and cheese, if that bread is the organic, sourdough-based loaves Jed Wallach fires in tiny Wild Flour Bread's wood-burning brick oven. The water is pumped from the fresh spring wells surrounding the charming bakery's gardens, and the cheese comes from Freestone Artisan Cheese next door. Cheesemonger Omar Mueller specializes in hyper-local, small-batch cheeses made from milk from local creameries. They're divine with Wallach's baguettes, goat-cheese flatbread and the Bohemian loaf studded with apricot, orange and pecan.
140 Bohemian Highway, Freestone, 707-874-2938, wildflourbread.com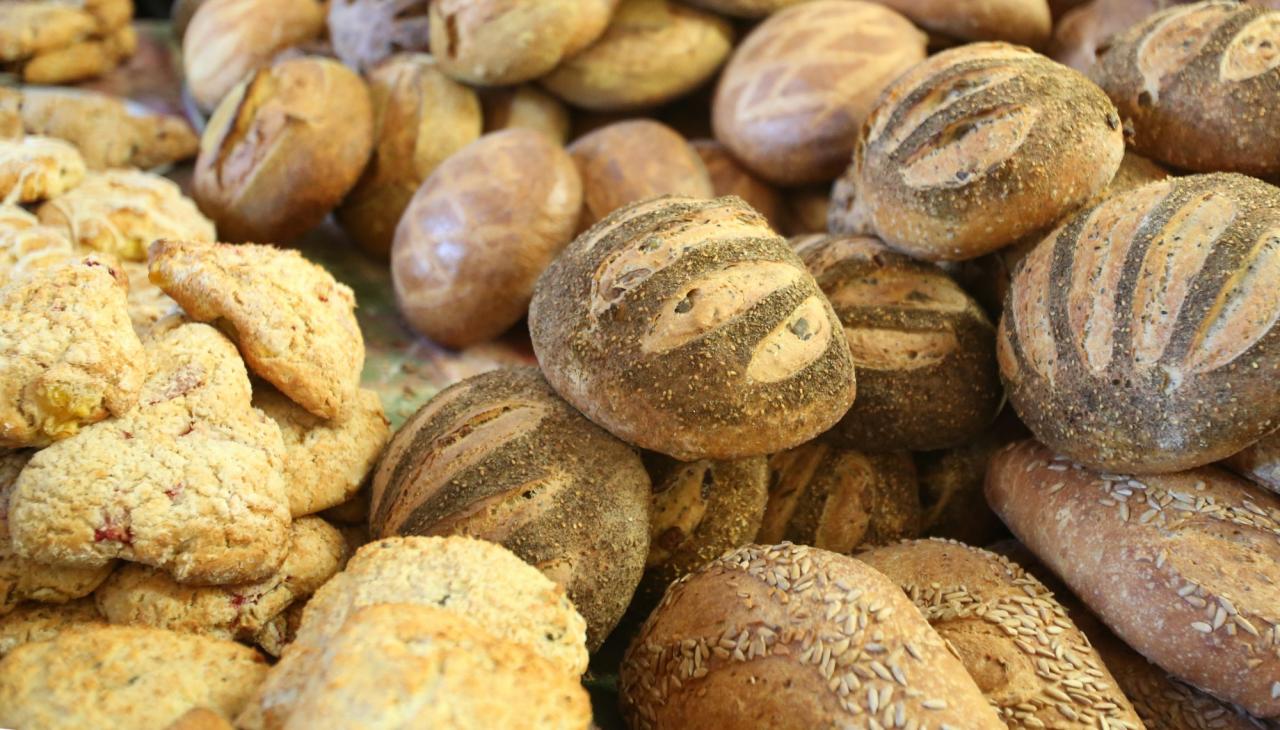 A Farmer Takes a Stand: Paul's Produce Farmstand
Paul Wirtz has been quietly growing an array of crops in the Sonoma Valley for nearly a quarter of a century, from tasty padron and shishito peppers to tomatoes and melons. Following organic practices, he farms 10 acres of leased land on the former Romberg Dairy property, nurturing lettuces such as the Little Gem and Red Butter varieties highly prized by local restaurant chefs. His Paul's Produce Farmstand is open on Saturday mornings, June through Thanksgiving.
19655 Arnold Drive, Sonoma, paulsproduce.me
Big-City Seafood at Small-Town Price: Seaside Metal
You had us at $1 oyster happy hour. Seaside Metal, an intimate little seafood salon and raw bar, is a treasure brought to Guerneville by the owners of San Francisco's Bar Crudo, with the same top-notch cuisine. Think oysters from all across the Northwest; silky butterfish laced with Serrano ham, melon and salmorejo puree; lobster burrata salad, and creamy, bacon-stocked seafood chowder. Since it's in this quiet river town, there are no big-city prices. Eat up.
16222 Main St., Guerneville, 707-604-7250, seasidemetal.com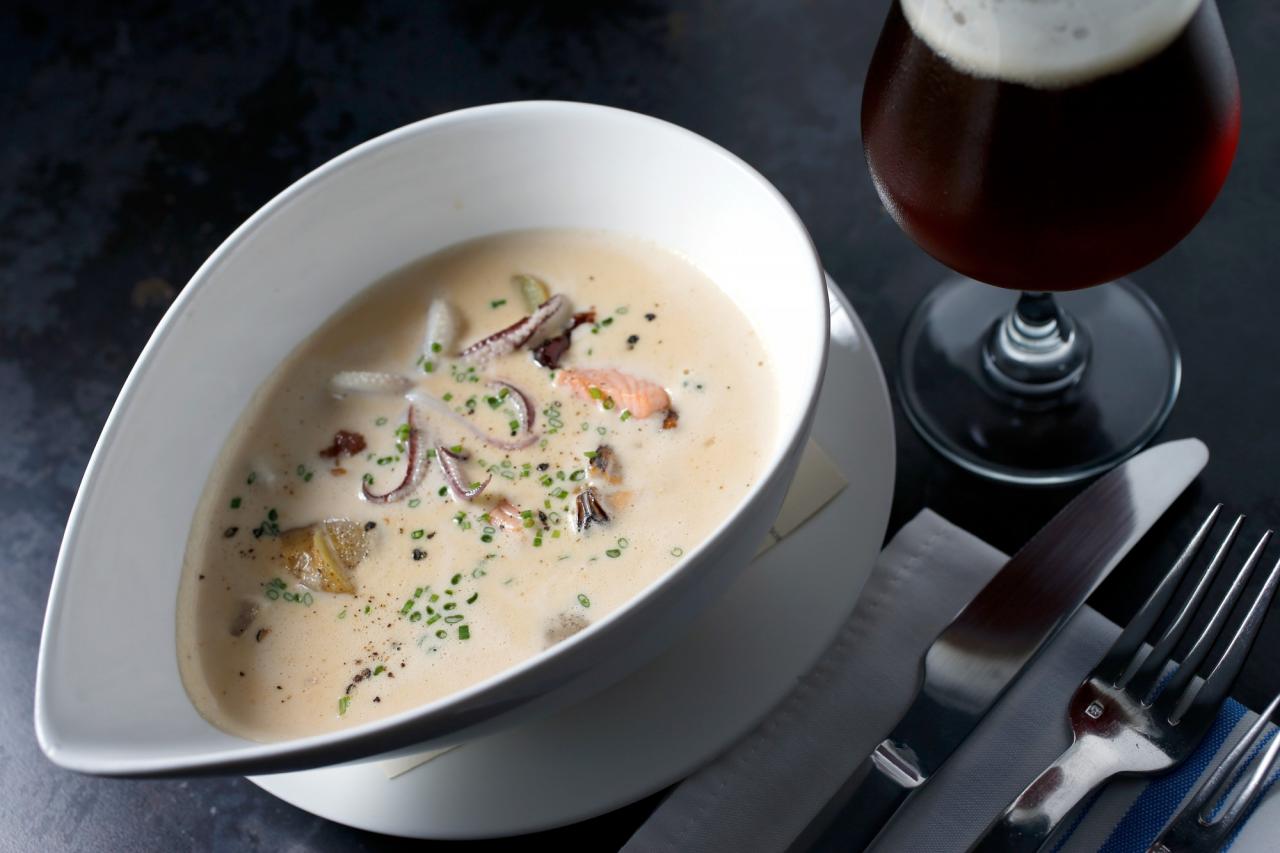 Fine Feast with Fido: Howard's Station Cafe
Ask four-legged Fifi where she wants to go for breakfast and she'll likely bark out, "Howard's Station Café." Sure, many Sonoma restaurants are dog-friendly, but how many offer a by-request, canine-only menu? Pups will drool over the doggie delights served on the restaurant's porch, wagging as they scarf the bow-wow burger ($2.95), kibbles and sausage gravy ($2.25), a frozen Kong toy stuffed with peanut butter ($5.95) or an organic brown rice bowl with carrots and zucchini ($2.50) for vegetarian dogs. Hit the ATM first: Howard's is cash only.
3611 Bohemian Highway, Occidental, 707-874-2838, howardstationcafe.com
Sweet and Savory Buns
Pastry worlds collide at East Wind Bakery, an off-the-beaten-path patisserie in west Santa Rosa, resulting in kimchee- and Chinese sausage-stuffed croissants, garam-masala-spiced sweet buns, Thai chicken pot pies and Japanese milk bread studded with Earl Grey tea. This beautiful little bakery owned by Doug Quick and Tony Tam is an East-meets-West labor of love. Go with a sense of adventure and a hungry belly, and don't miss the "Sea Foam" coffee, made with a sweet, salty whipped cream and Asian spices.
3851 Sebastopol Road, Santa Rosa, 707-568-6081, eastwindbakery.com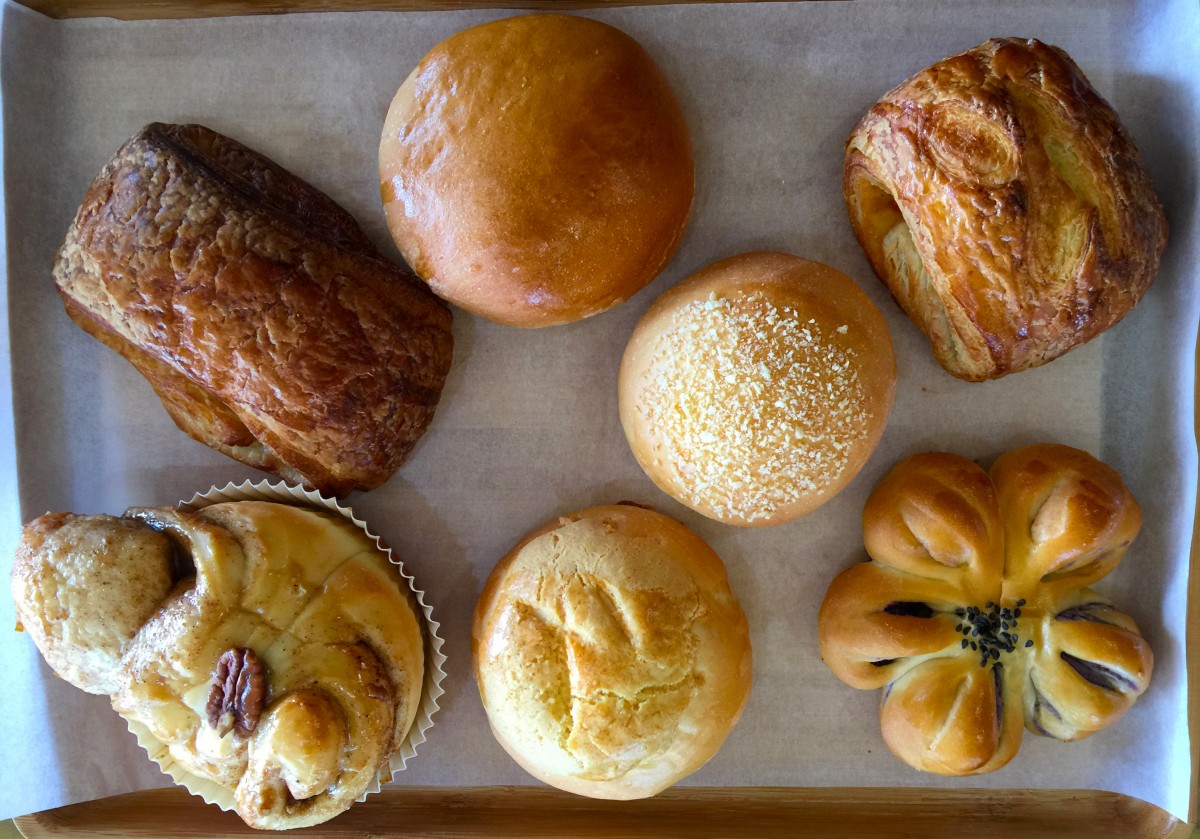 For the Birds, and You: The Birds Cafe
Just off the western edge of Highway 1 in Bodega Bay is a perch, a charming roost on which to rest a spell and savor the scents and sensations of the ocean breeze, and the lofty view of Bodega Harbor. It's the dining deck at The Birds Café. Order a beer and the fish tacos or artichoke fritters and let time, like the gulls, glide by.
1407 Highway 1, Bodega Bay, 707-875-2900, thebirdscafe.com
Mangia, Mangia: Mamma Tanino's Ristorante
Good old spaghetti and meatballs from Gaetano and Kim Patrinostro await in an unlikely location, Mamma Tanino's Ristorante in the Valley Mart Shopping Center in Sonoma. Chef Gaetano brings his Sicilian flavors to the strip mall, presented in a simple, cozy trattoria with a straightforward menu of classics such as chicken Marsala and linguine in clam sauce. The cheerful spot oozes charm and honest good flavors, and the $15 dinner offered from 5 to 5:30 p.m., Tuesday through Saturday, is an early-bird's dream bargain. Choices might include prawns, chicken and stuffed pasta, served with salad and homemade bread.
500 W. Napa St., Suite 512, Sonoma, 707-933-8826, mammataninos.com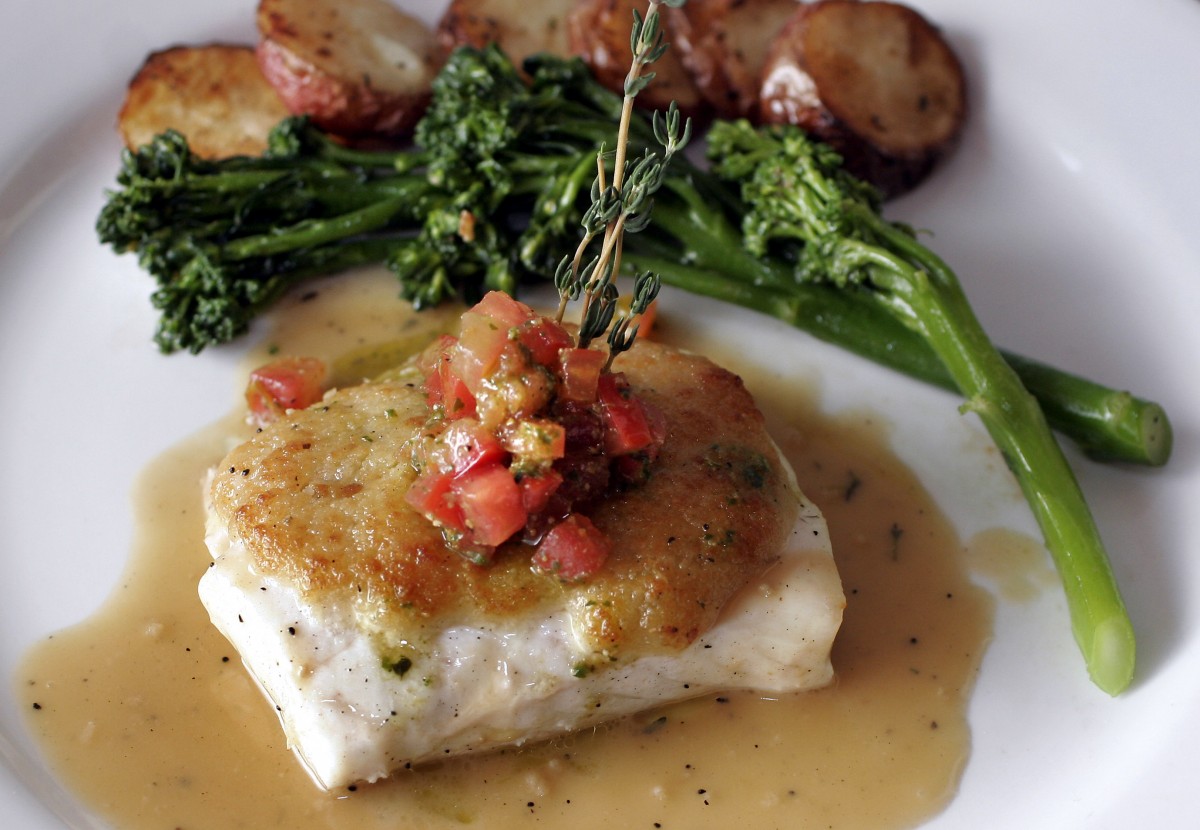 Taco Trucks
Taco trucks have served up authentic street food in Sonoma since long before the first wave of hip, urban food trucks reached our byways and back roads. Here are a few perennial favorites, serving authentic tacos and tortas with a side of rice and beans.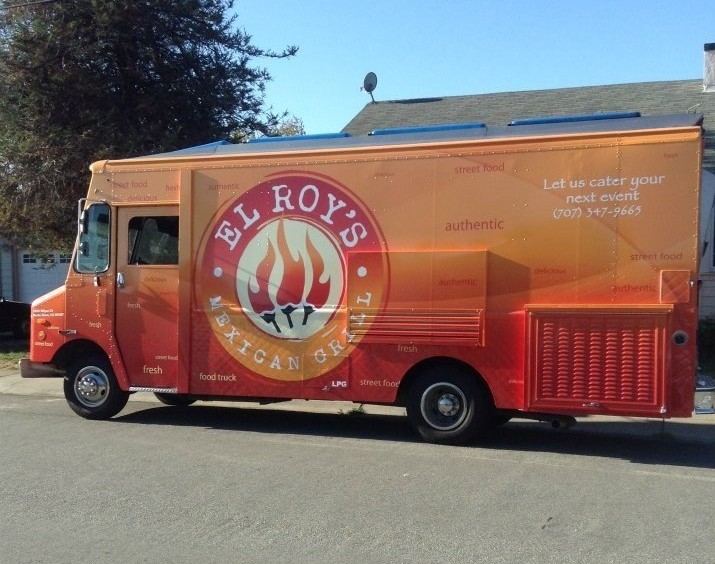 Tacos La Bamba
Parked on an auto repair shop lot on Highway 12 in Boyes Hot Springs, Tacos La Bamba usually draws a long line of loyal customers for its lengua (beef tongue) tacos, carne asada burritos and gorditas de chicharron. It's cheap and addictive, though you may have to wait a little during the late-night rush.
18155 Sonoma Highway 12, Sonoma
Taqueria Guanajuato
After a morning of wine tasting, hit the Taqueria Guanajuato truck parked at the gateway to Alexander Valley, at the junction of Healdsburg Avenue and Alexander Valley Road. Here is taco truck heaven: excellent food, good prices and friendly service of favorites such as tacos al pastor and chilaquiles with chorizo.
Alexander Valley Road and Healdsburg Avenue, Healdsburg, 707-478-8931
El Roy's Mexican Grill
The popular El Roy's Mexican Grill trucks can be found in Petaluma, parked at the intersection of East Washington Street and Lakeville Highway, and in Santa Rosa, on Sebastopol Road. There are tables and benches to sit and chow down, and customers rave about everything from the fish and shrimp tacos to the horchata drinks.
760 Sebastopol Road, Santa Rosa, 707-843-2166; E. Washington Street and Lakeville Highway, Petaluma, 707-241-6534.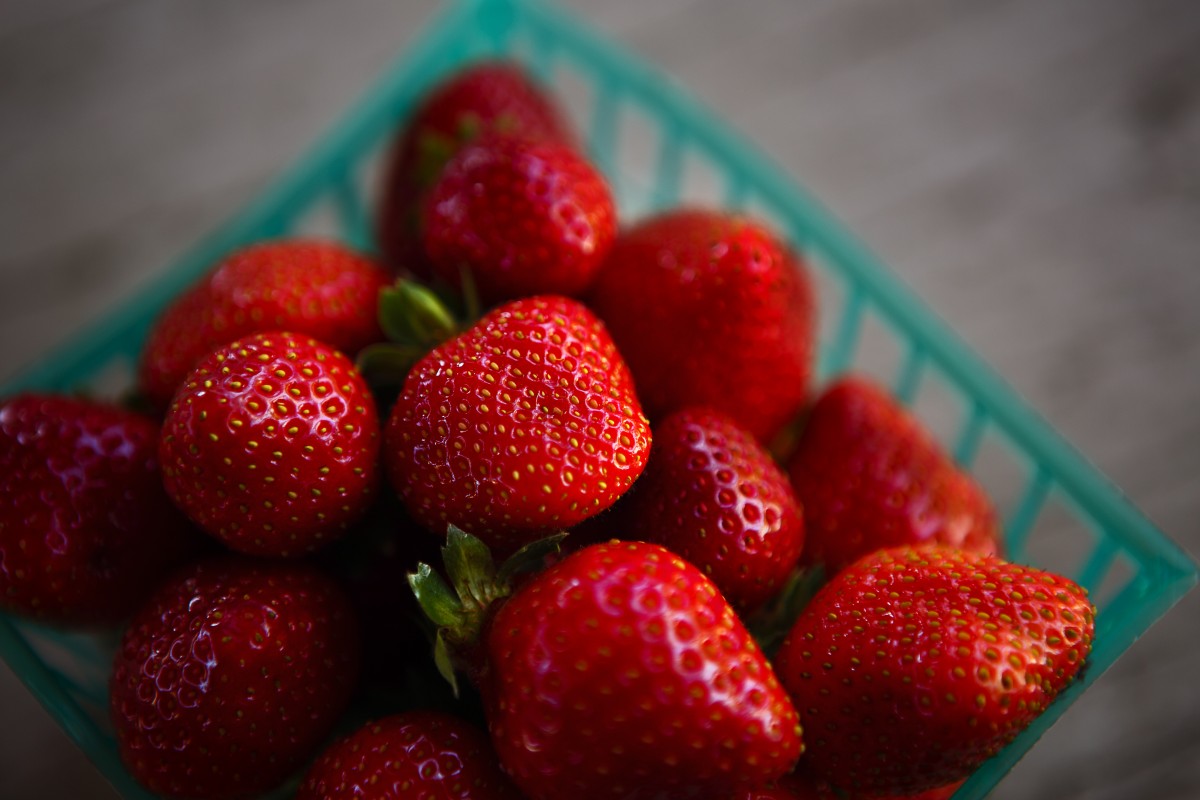 Berry Stands
Summer brings a bounty of berries to Sonoma's cultivated fields and back roads, there for the picking or purchase. Pluck and pop them in your mouth, or bake them into your favorite summertime desserts, from crisps and cobblers to pies and shortcakes.

Watmaugh Strawberries
In Sonoma, Watmaugh Strawberries sells sweet, just-picked berries that are ripe all the way through and still warm from the sun. Its stand just south of town has become everyone's favorite stop.
Arnold Drive at West Watmaugh Road, Sonoma, 916-207-2870, visit on Facebook
Sonoma Swamp Blues
Sonoma Swamp Blues is a certified organic blueberry farm tucked into the Laguna de Santa Rosa at Occidental and High School roads in Sebastopol. There's always a line at the roadside stand in the summer. The plump, juicy blueberries hit their peak of ripeness in mid-July, and the farm has also planted organic strawberries this year, doubling the berry joy.
7000 Occidental Road, Sebastopol, 707-293-4802, sonomaswampblues.com
Berry sweet….
The wild blackberry bushes so ubiquitous in Sonoma are courtesy of famed horticulturalist Luther Burbank, who introduced the hardy Himalaya blackberry here in 1885. These bushes grow like weeds and thrive in any soil, with prime pick-your-own locations including "blackberry island" in Santa Rosa's Spring Lake Regional Park, and Coleman Valley Road above the fog line outside of Occidental. Use tongs or gloves to harvest, and watch out for the thorns.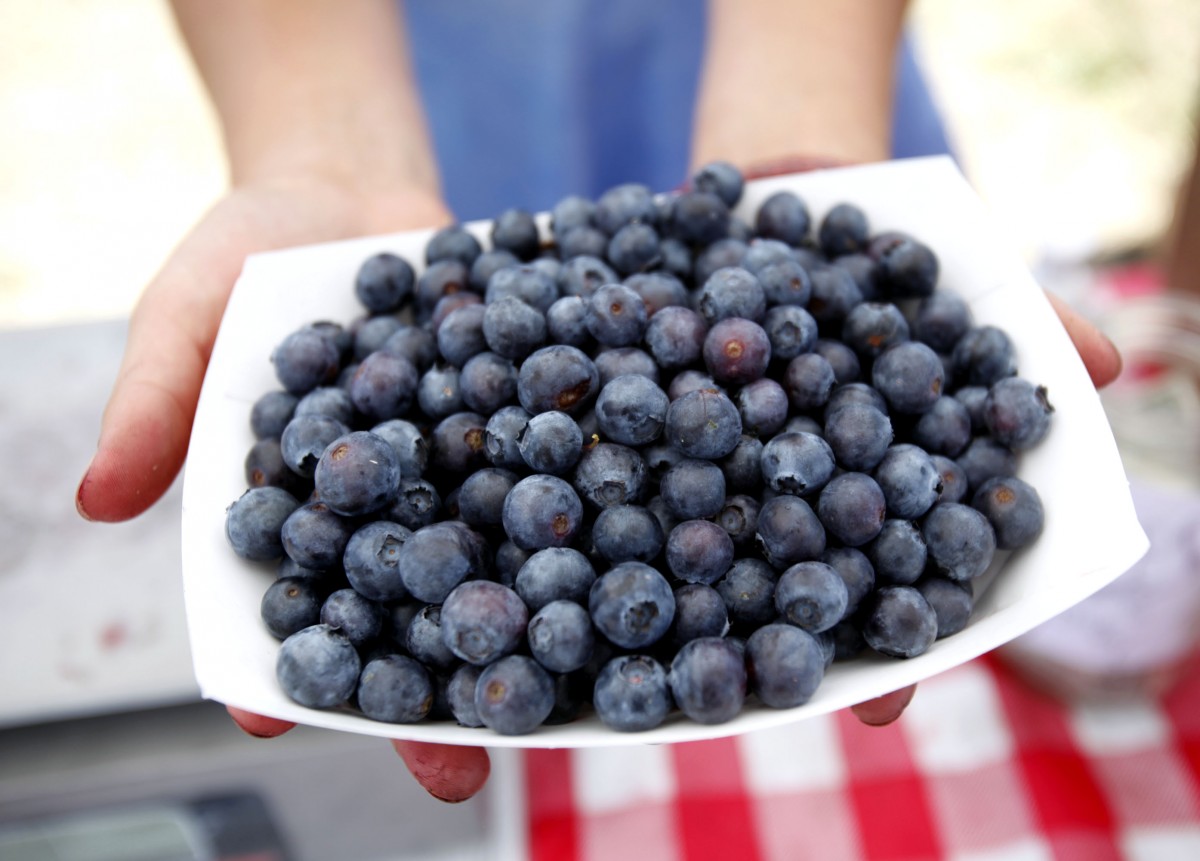 Off the Menu
In-N-Out Burger's secret menu isn't anymore, now that the fast-food chain has added the previously unlisted, word-of-mouth items to its website. At many Sonoma eateries, secrets are still being kept, though now we're telling.
Ricardo's Bar & Grill: Ricardo's Special
Inspired by the long shuttered Ingram's Chili Bowl on Old Redwood Highway in Santa Rosa, Ricardo's Bar & Grill serves Ricardo's Special to in-the-know customers, an open-faced burger topped with chili and cheese and surrounded by hash browns.
2700 Yulupa Ave., Santa Rosa, 707-545-7696, ricardosbarandgrill.com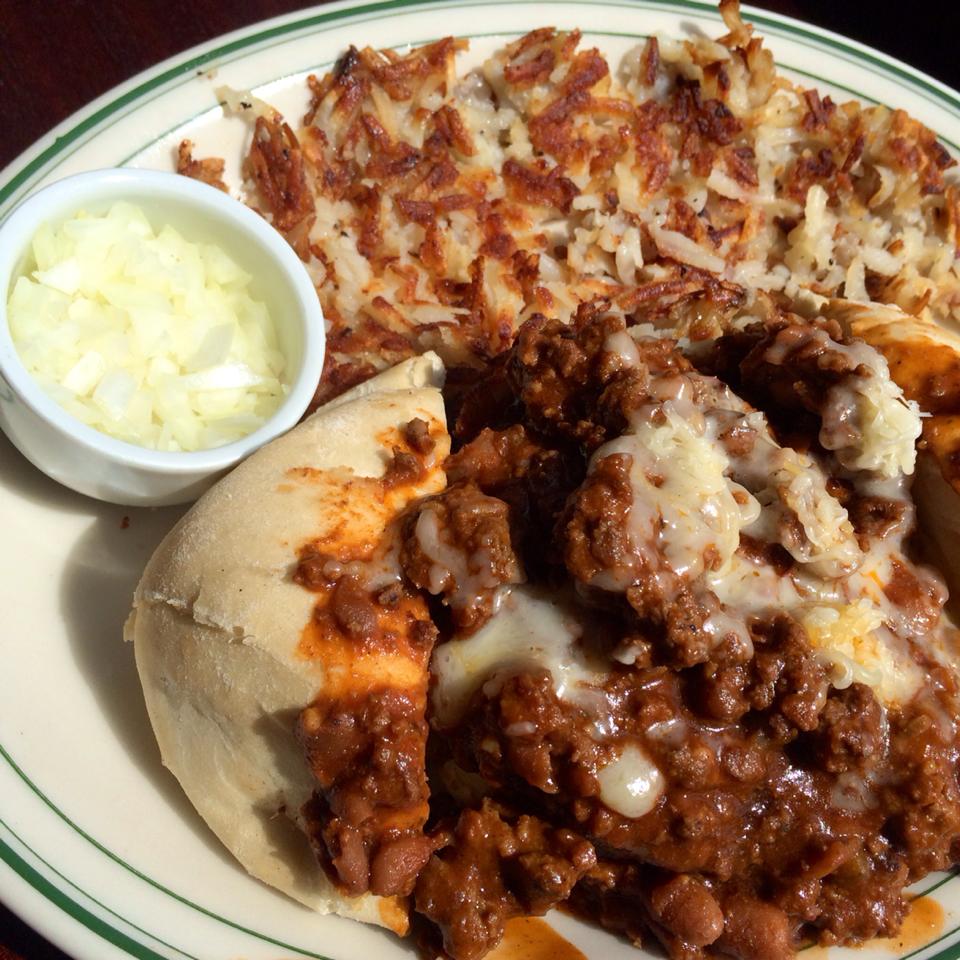 Healdsburg's Scopa Trattoria: Lady & The Tramp
Why you'd want spaghetti and meatballs when there are so many other amazing dishes at Healdsburg's Scopa Trattoria, we don't know. But locals say "Lady and the Tramp" is a favorite off-menu dish. Best shared by two.
109-A Plaza St., Healdsburg, 707-433-5282, scopahealdsburg.com
Sprenger's Tap Room: The Man Slaw
The Man Slaw at Sprenger's Tap Room in Santa Rosa is coleslaw with hot sauce and chopped pieces of bacon. Women can order it, too, though it's not on the menu. When the restaurant has salted caramel ice cream, it will also make a salted caramel beer float.
Brickyard Center Shopping Center, 446 B St., Santa Rosa, 707-544-8277, sprengerstaproom.com
The Pullman Kitchen
A giant pan of paella goes on the stove Tuesday afternoons at Santa Rosa's The Pullman Kitchen, and it keeps sizzling through the evening. It's all you can eat, but when it's gone, it's gone.
205 Fifth St., Santa Rosa, 707-545-4300, thepullmankitchensr.com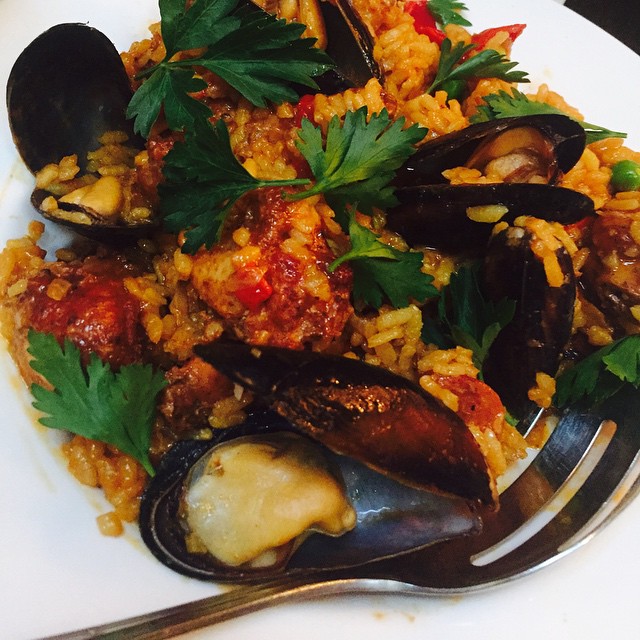 Healdsburg Bar & Grill: Fluid BLT
Drink your dinner by ordering a BLT at the Healdsburg Bar & Grill: Bulleit bourbon, lemon juice and tonic, an off-menu cocktail that's a summertime quencher.
245 Healdsburg Ave., Healdsburg, 707-433-3333, healdsburgbarandgrill.com
BARS, BREWERIES & WINERIES
Kick back with a tall one at one of these unsung watering holes.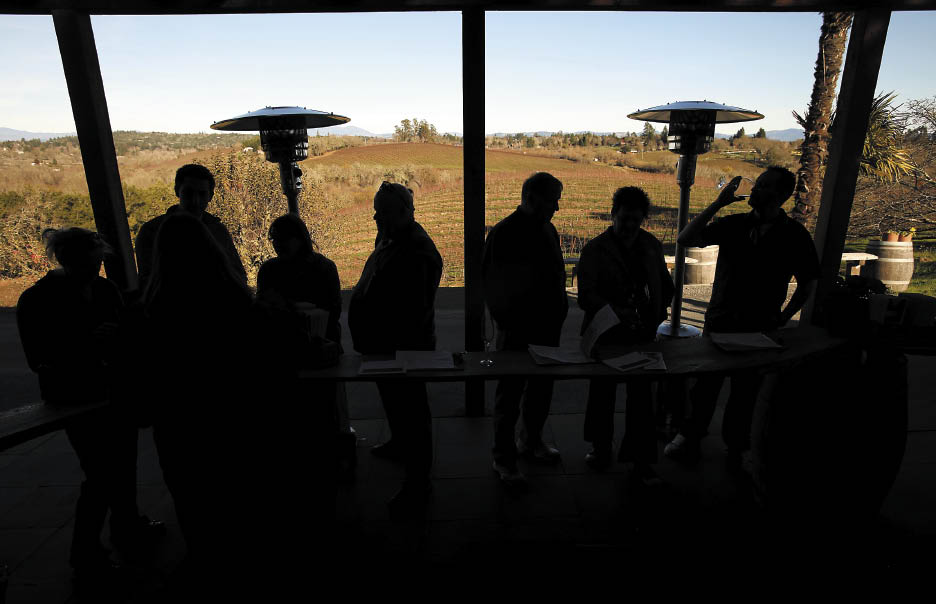 Cool Climate, Cool View: Iron Horse Vineyards
Isn't it enough to make some of the best sparkling wines in America? Iron Horse Vineyards near Sebastopol is doubly blessed in that it also has one of the best tasting room views in the country. Sip in front of a lovely hillside vista of grapes overlooking the Green Valley of Russian River Valley. The sparklers deliver nuanced flavors and brisk freshness; also try the lesser-known but just-as-good Chardonnays and Pinot Noirs.
9786 Ross Station Road, Sebastopol, 707-887-1507, ironhorsevineyards.com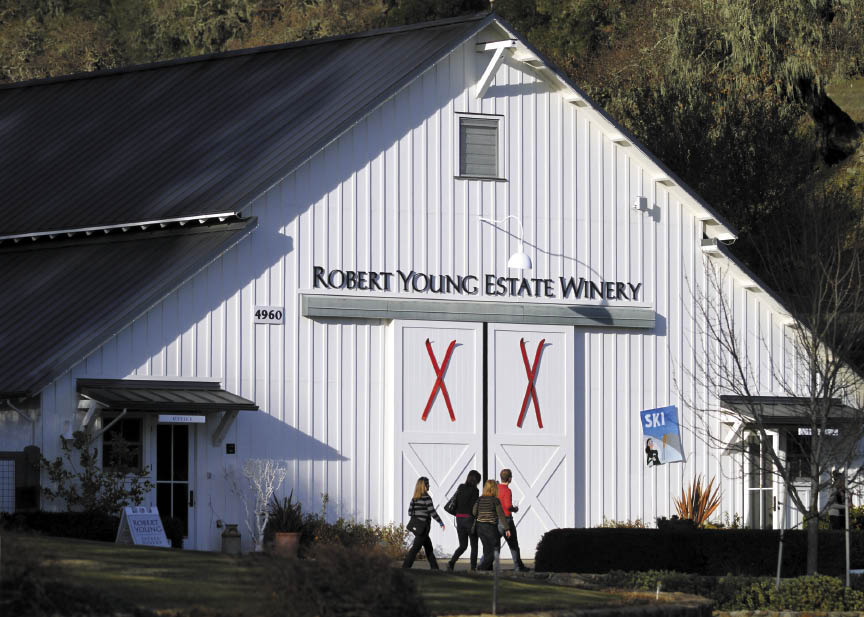 Secret Side of Alexander Valley: Robert Young Estate Winery & Garden Creek Winery
While most visitors to the Alexander Valley stick to Highway 128 as they visit wineries and vineyards, the quieter northeast corner of the valley is home to producers with deep winegrowing roots, tucked beneath Alexander Mountain.
The bucolic, manicured grounds of Robert Young Estate Winery are open to the public daily. Visitors can enjoy the picnic area and cave tours, on request, and taste the winery's famous Clone 17 (also called the Robert Young clone) Chardonnays and its Cabernet Sauvignon. Tasting is $10, refundable with purchase.
4960 Red Winery Road, Geyserville, 707-431-4811, ryew.com
Just around the corner from Red Winery Road on Geysers Road, Garden Creek Winery is open by appointment only, Monday through Friday. The small estate run by Justin Miller and Karen Warnelius-Miller grows Chardonnay and Bordeaux grape varieties for its red blend, Garden Creek Tesserae. The two-hour tour includes a candlelit tasting in the barrel room, a cheese and charcuterie pairing, and a walk through the vineyard. $30 a person.
2335 Geysers Road, Geyserville, 707-433-8345, gardencreekvineyards.com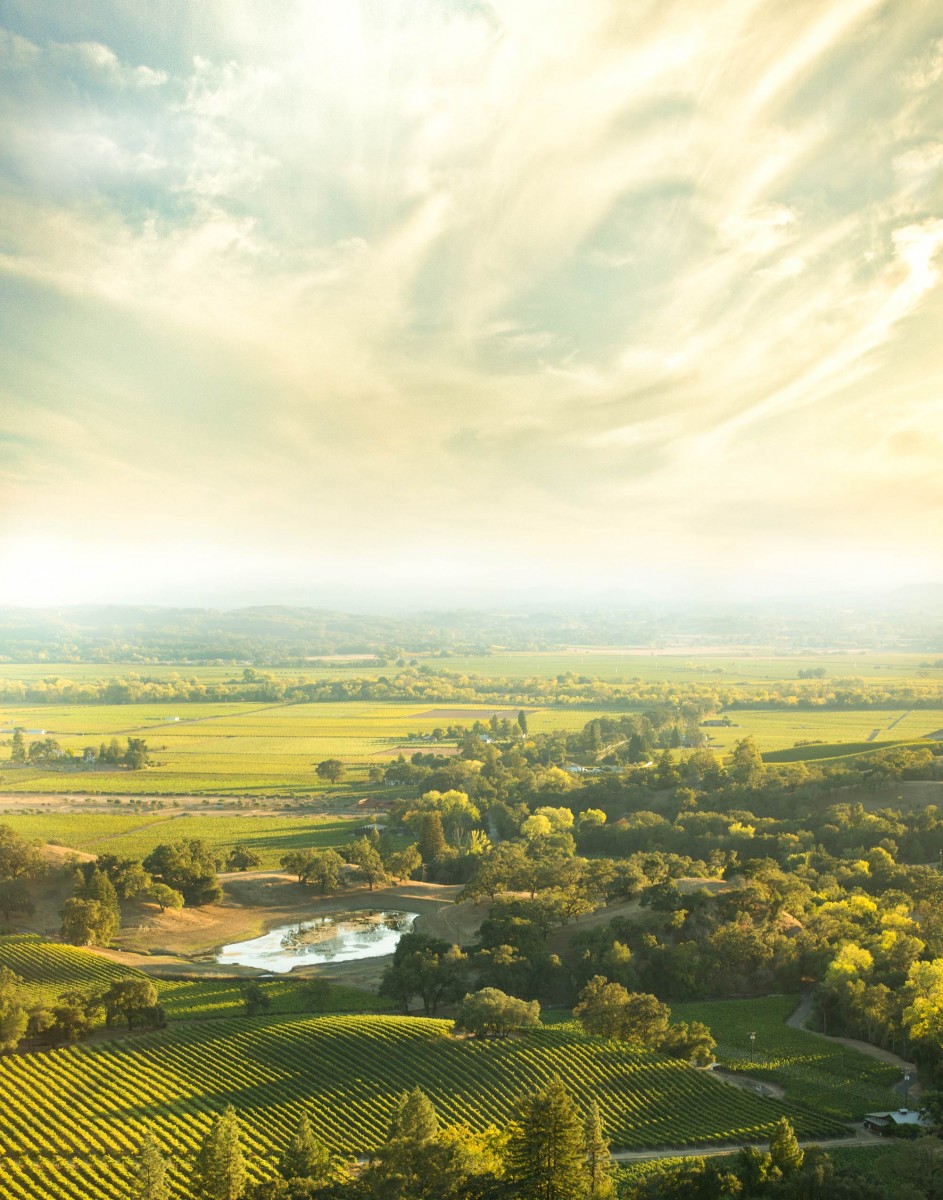 Sound of Music: Spirit Works Distillery
Spirit Works Distillery in The Barlow center in Sebastopol is hidden in plain sight. If you haven't visited, you haven't experienced where Sonoma's finest gin is produced, as well as excellent vodka, whiskey and sloe gin. The distillery tour and tasting details how these spirits are made. Take a peek into the barrel room, where spirits age in casks to the sound of tunes emitted from iPods. It's a vibration thing.
6790 McKinley Street, No. 100, Sebastopol, 707-634-4793, spiritworksdistillery.com
Wine Whisperers: Hamel Family Wines
Inside the immaculate wine caves of Hamel Family Wines near Glen Ellen is a beautifully appointed private tasting room that looks like it was created as a corporate board room. The ceiling is coffered so that if two people stand at opposite corners of the room, they can whisper sweet nothings and be the only ones to hear them. Better still is the outdoor deck overlooking the Valley of the Moon, within spitting distance of historic Zinfandel vineyards belonging to the estate.
15401 Sonoma Highway, Sonoma, 707-996-5800, hamelfamilywines.com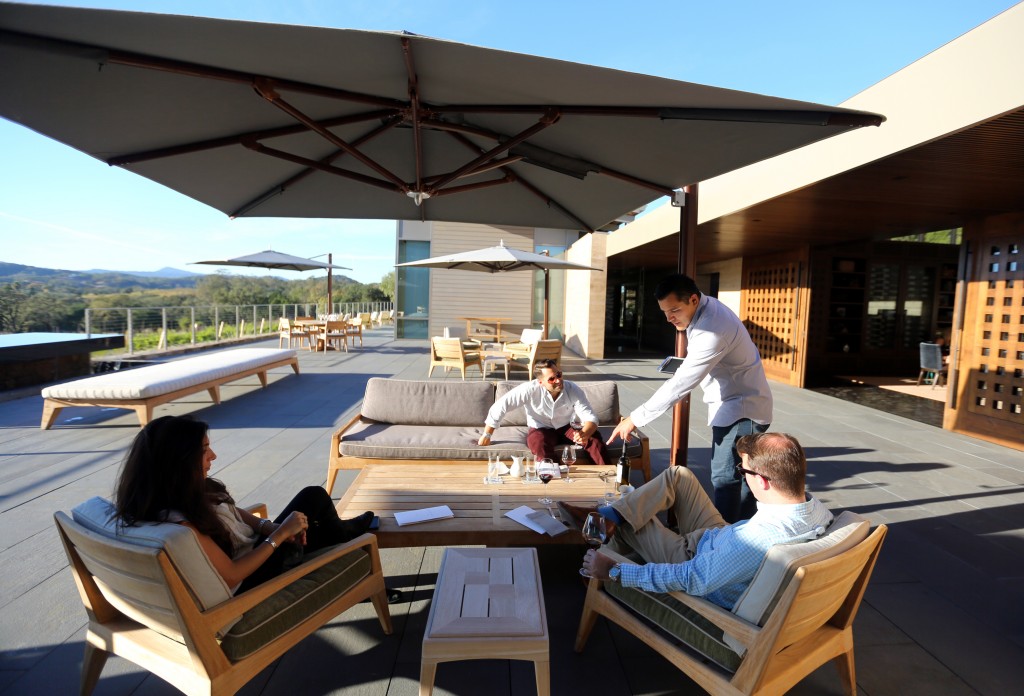 The Sun Also Sets: Redwood Bar at River's End Restaurant
Do we seek out bars with pretty views to soften the need for conversation? Or after days on end staring at screens, are we humanly in need of some natural beauty? Either way, the Redwood Bar at River's End Restaurant & Inn is a choice spot for a drink, presided over by a French Culinary Institute-trained bar chef, with room to sit on the outdoor patio as the sun touches down. The wine list is good, too.
11048 Highway 1, Jenner, 707-865-2484, ilovesunsets.com
On the Rocks in Roseland: Whiskey Tip
One particular block of Sebastopol Road in Santa Rosa, near Stony Point Road, is a destination mostly for souls seeking motor oil, a garden-hose bib or a laundromat. Yet here also flourishes a newish tavern that ably pairs two of life's greatest gifts. The place is called Whiskey Tip Bourbon & BBQ, and it has a spacious patio with games out back and sports on the telly inside. Just add a glass of distilled artistry and one single, great cube of diamond-clear ice.
Sit back and relax.
1910 Sebastopol Road, Santa Rosa, 707 843-5535, whiskeytipsr.com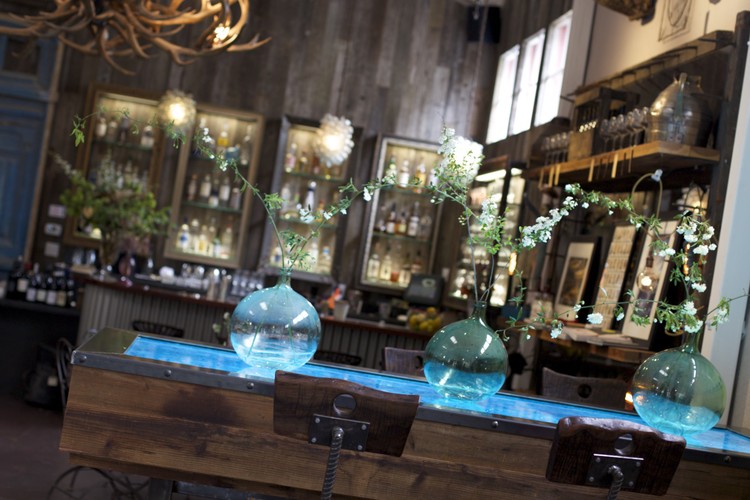 Arts & Craft-Cocktails: Gallery Bar at Barndiva
Barndiva is beloved for the substantial torch it carries for garden-sourced cocktails, but now it's taken things to a whole other level with its Gallery Bar next door, open Wednesday through Sunday from 3 p.m. until closing. An art gallery during the day, the space invites late-afternoon art-minded drinkers to mingle, chat and dine from the farm-to-table bar menu.
237 Center St., Healdsburg, 707-431-7404, barndiva.com/studio
Brewpub in a Grocery Store: Tap Room at Whole Foods Coddingtown
Why didn't someone think of this before? The Tap Room at Whole Foods Market in Santa Rosa is a respite from the chore that can be grocery shopping, thanks to its island of beer-a-tude. Craft brews on tap, appetizers and pizzas are served, and dozens more bottled beers are in the cooler. Would-be home brewers will be inspired by the beer-making kits and fresh hops for sale.
390 Coddingtown Center, Santa Rosa, 707-542-7411, wholefoodsmarket.com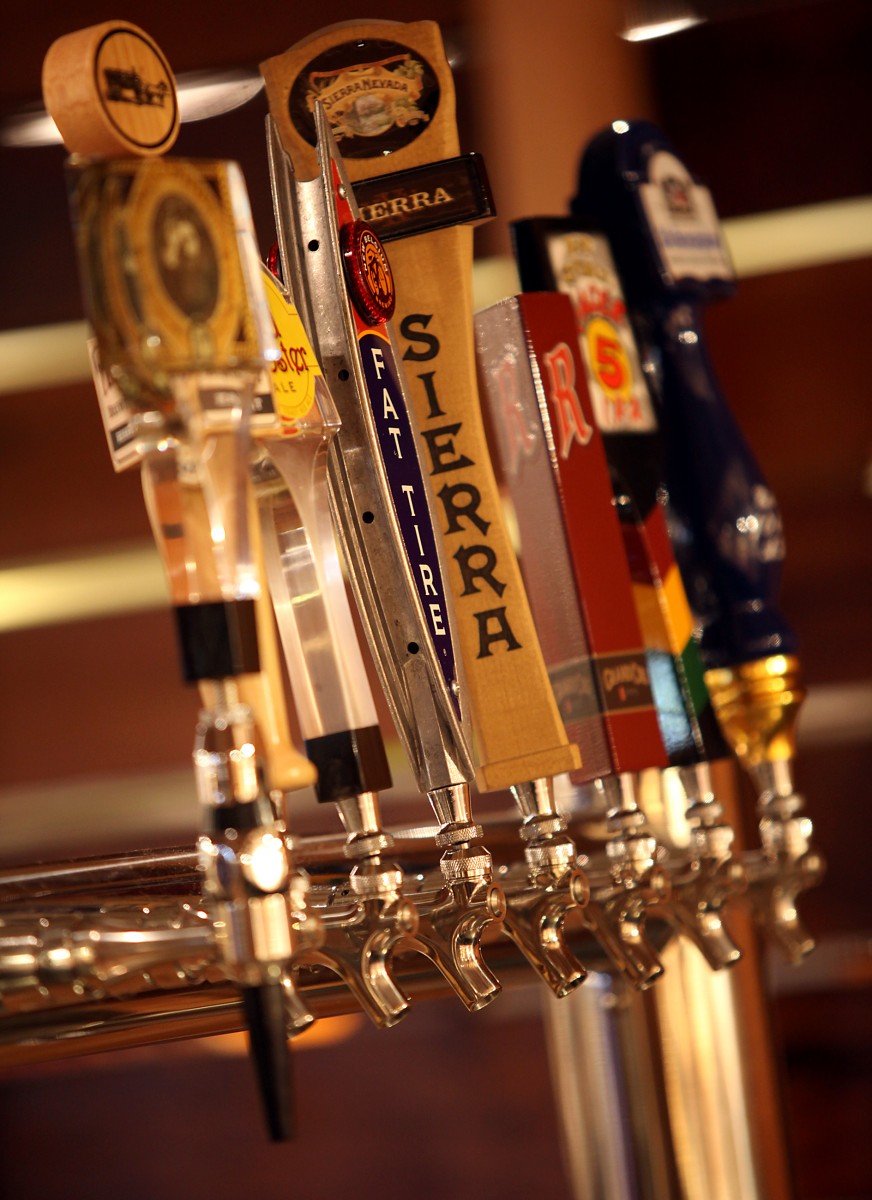 Lug a Jug: VJB Cellars 
Before Prohibition, it was common for folks to take empty jugs to wineries and have them refilled. Not only did the practice reduce the use of glass, corks and labels, the wine was cheaper by the ounce. After Repeal, jug-filling largely disappeared, but it's slowly coming back. At VJB Cellars in Kenwood, a 1-liter (33-ounce) logo bottle of Family Blend red wine costs $24. Bring the empty back (clean, of course) and
a refill is just $12, about 36 cents per ounce.
60 Shaw Ave., Kenwood, 707-833-2300, vjbcellars.com
865 Watering Hole: The Washoe House
Credit the Washoe House with preventing what might have been California's only Civil War battle. In 1865, a group of Petaluma militiamen set off for Santa Rosa intent, the story goes, on trashing the offices of the southern-sympathizing Santa Rosa Democrat newspaper. But thirst overcame them on the stagecoach route now known as Stony Point Road and they never made it to Santa Rosa. And the Washoe roadhouse, just as it has since 1859, continues to beckon with adult libations and hearty comfort food. Over the decades, patrons have left cards, photos, notes and bills covering every square inch of the ceiling.
2840 Stony Point Road, Petaluma, 707-795-4544, visit on Facebook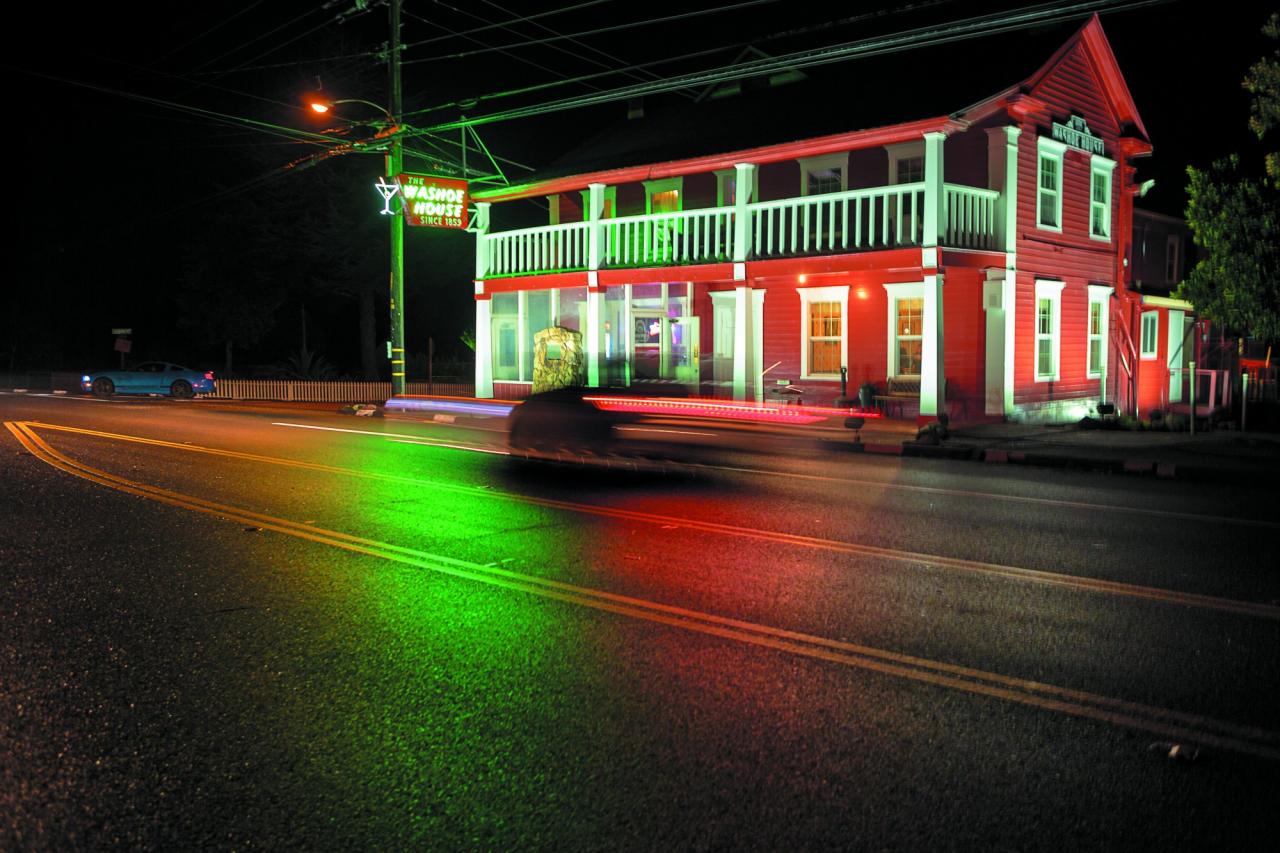 Happy Hour Revival: The Villa Restaurant
Perched atop a hill overlooking eastern Santa Rosa, the Villa Restaurant & Bar is a traditional Italian eatery that has long been a favorite hangout of the older bocce set. But it's quickly gaining traction as a kitschy happy-hour haunt by a new generation. With special drinks and apps available from 3 to 6:30 p.m. daily, selected beers and wines are just $2; value-priced tummy busters include $2 fried zucchini, fried polenta and hot dogs, $4.50 steamed clams, small pizzas for $5 and a petite plate of spaghetti and meatball for $4.
3901 Montgomery Drive, Santa Rosa, 707-528-7755, the villarestaurant.com
Old-School Italian: Volpi's Ristorante & Bar
During Prohibition, ranchers bringing their eggs and milk to town would stop at a little Italian grocery, hand over their shopping lists and then head to the back room for a bit of lubrication. That the dining room was once a speakeasy speaks to the appeal of Volpi's Ristorante & Bar in downtown Petaluma. With old-fashioned Italian food served on red-checked tablecloths, the occasional accordion serenade by owners John and Sylvia Volpi, and strong drinks, it remains a comfy place for conviviality.
124 Washington St., Petaluma, 707-765-0695, visit on Facebook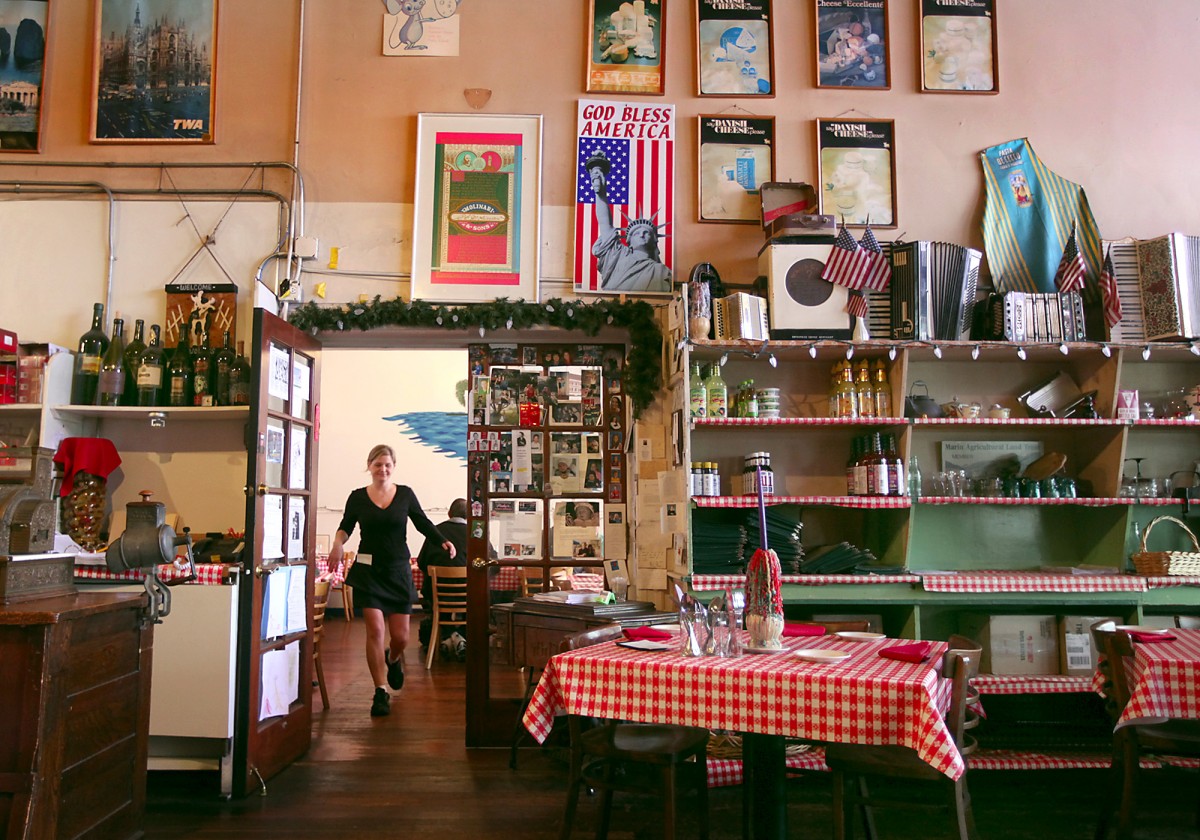 Soup, Sandwich and Syrah: Ancient Oak Cellars
Downtown Santa Rosa isn't known for winery tasting rooms, so it might come as a surprise to wine lovers that there is an excellent one, Ancient Oak Cellars. The winery is joined by seven other drinks producers, giving tasters the rare opportunity to sample wine, cider and mead at one location. In March, Ancient Oak relocated from Corrick's Stationery Store on Fourth Street to the former Downtown Deli space down the block, taking advantage of the outdoor patio and kitchen, from which sandwiches spring forth daily and small plates are served by night, Friday through Sunday.
621 Fourth St., Santa Rosa, 707-536-1546, ancientoakcellars.com
Oenophile's Paradise: Sonoma County Wine Library
One of the nation's deepest collections of wine-related books, oral histories, magazines, journals, photographs, maps, labels, posters and videos is right here, at the Sonoma County Wine Library. Taking up one-third of the Healdsburg Regional Library, this enological treasure trove is open to the public and overseen by Wine Librarian Jon Haupt. (Who knew such a title existed?) Oldest among the 6,000 books: "Libri de re Rustica," published in 1514. The library also hosts speakers, authors and tastings.
139 Piper St., Healdsburg, 707-433-3772, sonomalibrary.org
ARTS & ENTERTAINMENT
Art and entertainment in Sonoma County you may not know about…but should.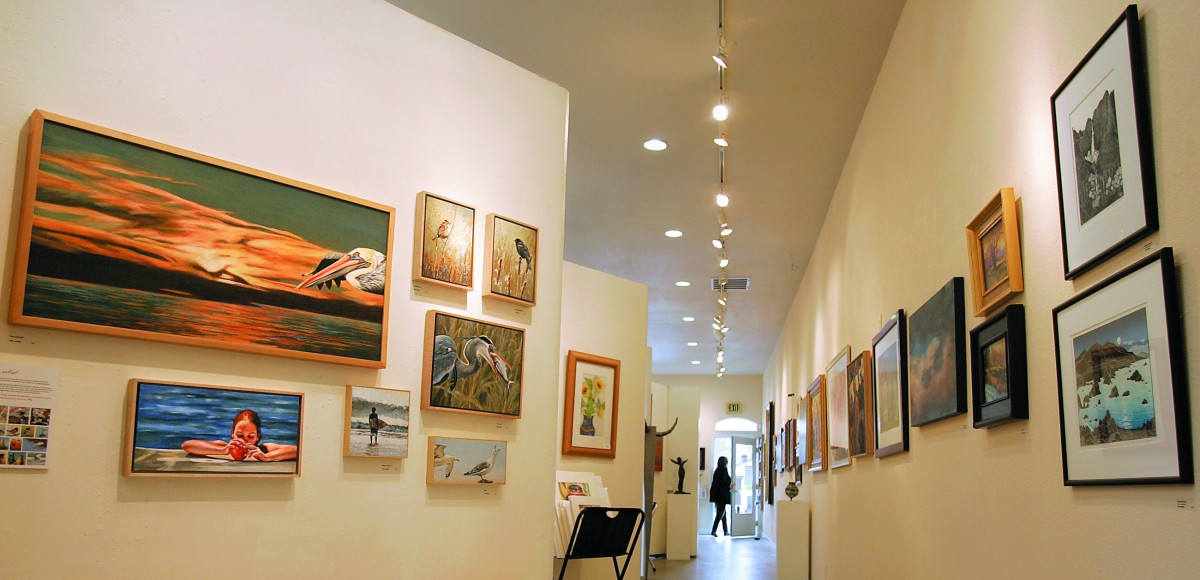 Art in an Unsuspecting Place: Graton Gallery
There isn't much to the tiny town of Graton, yet the long, narrow Graton Gallery and its adjoining sculpture garden are worth exploring. The gallery showcases original fine art, paintings and prints, as well as jewelry, pottery, textiles, glass and woodcrafts from more than 50 artists. Sculptures and fountains abound in a fenced-in garden area. New shows debut every six weeks, and if the timing is right, wine flows and snacks are served.
9048 Graton Road, Graton, 707-829-8912, gratongallery.net
Covers You Covet: Treehorn Books
Remember books? Before Kindle? The folks at Treehorn Books love tomes so dearly they celebrate them in a mishmash clutter of new and used treasures, at bargain prices to encourage us to read more. Row after row, shelf after shelf (plus ladders to reach them), there are all kinds of inventive categories such as the Sixties, Fire & Disasters, Counter-Culture, Earthquakes & Floods, Drama, first editions (including signed) and lots of rare gems, plus the more expected History and Children's Literature sections.
625 Fourth St., Santa Rosa, 707-525-1782, visit on Facebook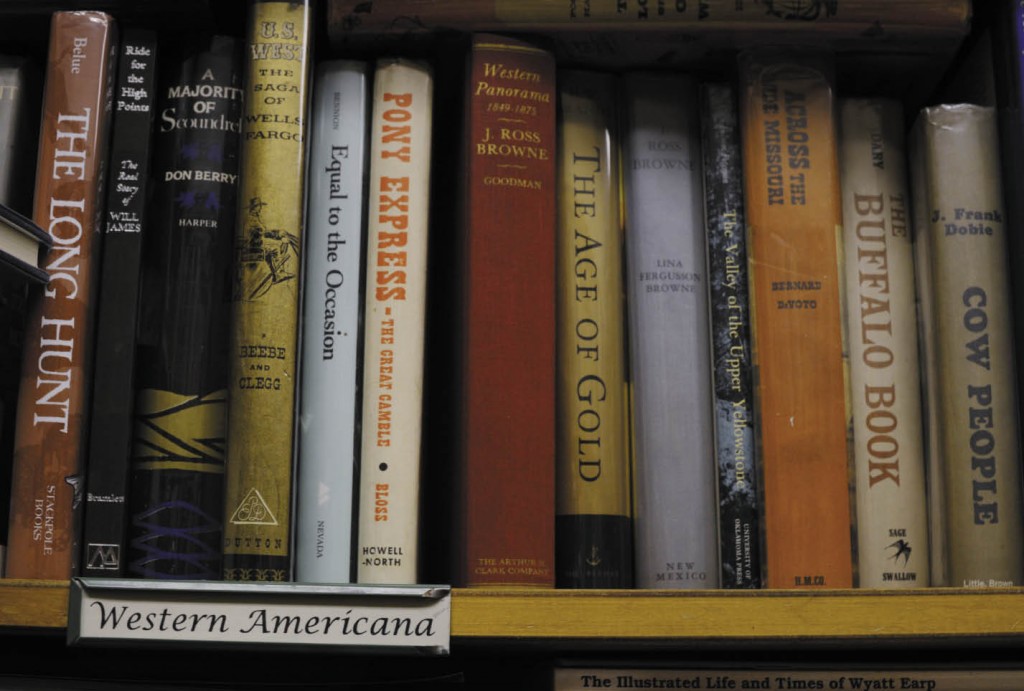 Burning Man Without the Desert: Paradise Ridge Winery
The giant "LOVE" sculpture at Paradise Ridge Winery was created for the Nevada festival in 2007 and now has a permanent home in the winery's secluded meadows. Every year, other Burning Man pieces are installed for rotating shows curated by the Voigt Family Sculpture Foundation. That might mean temples (the ones that don't get burned), towers and wind machines placed along paths amid the groves. Most of the pieces are interactive: feel free to crawl and clamber.
4545 Thomas Lake Harris Drive, Santa Rosa, 707-528-9463, prwinery.com
Java and the Hut: The Rio Theater
On the Russian River, alongside the no-nonsense bridge at Monte Rio, sits a most unusual movie house. The films screened in the historic Quonset hut fronted by a marquee are just one feature of the Rio Theater, in its 65th year. The breakfast-and-lunch cafe and coffeehouse on the elevated deck out back is a second reason to go. The third: the weekend outdoor market.
20396 Bohemian Highway, Monte Rio, 707-865-0913, riotheater.com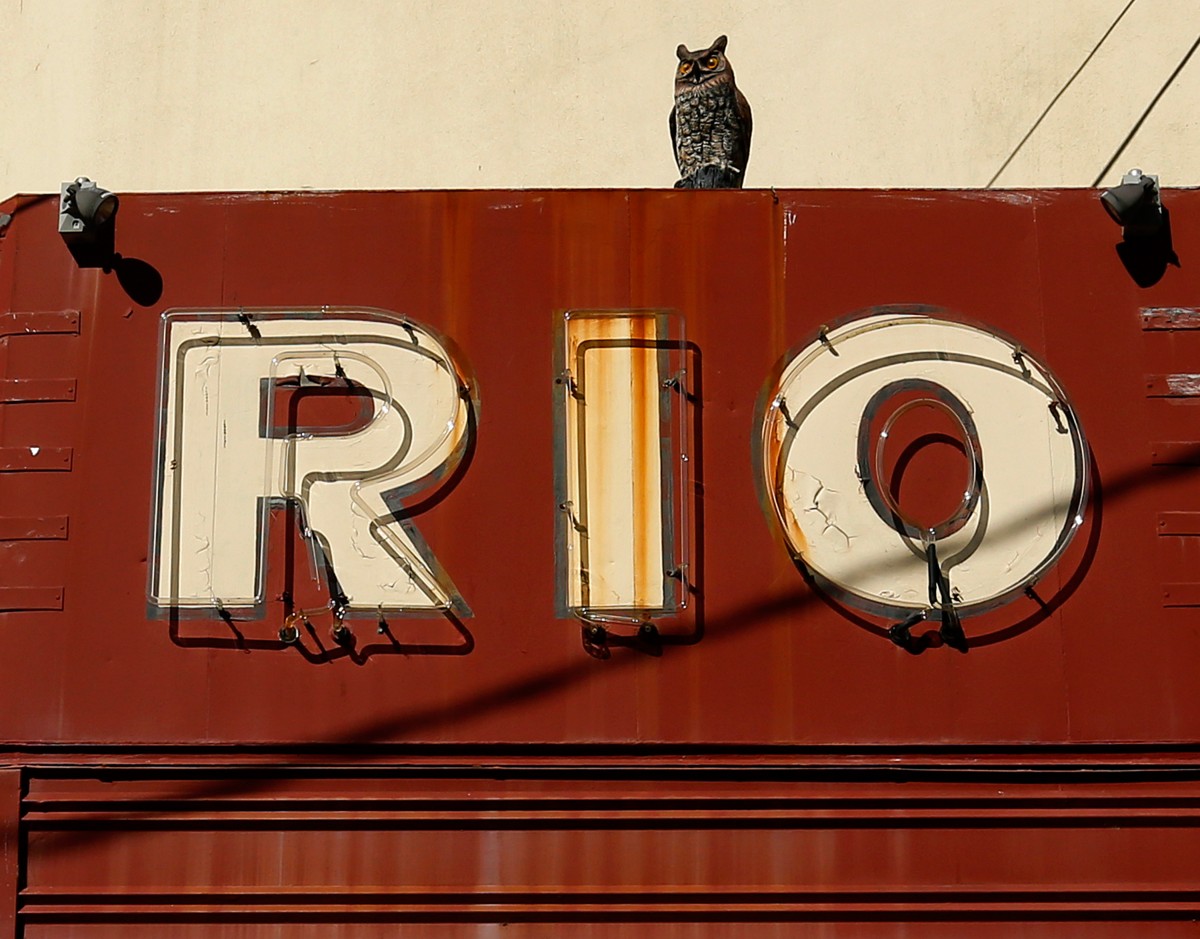 Theater Without a Marquee: Camp Rose Players
On four weekends in October, the Camp Rose Players perform at an unlikely location: Healdsburg's Fitch Mountain, an extinct volcano dotted with humble cabins and the occasional high-end home. Camp Rose, an early-1900s recreation site on the Russian River, had an inn that was remodeled in the 1970s as a restaurant, bar and theater. It's now a private residence, but Suzanne Webb, daughter of the theater's founder, Jane Moore, continues to stage plays in the Camp Rose theater on the first floor. It has 30 red velvet seats, professional sound and lighting, yet no marquee, as tickets are sold by word of mouth and a mailing list. Bonus: There's parking.
2140 S. Fitch Mountain Road, Healdsburg, 707-473-1616, camproseplayers.com
SOFA, So Good: South of A Street
The South A Street district concealed on the back side of Santa Rosa's Juilliard Park is an old-fashioned cluster of small shops, galleries, artist studios and eateries refreshingly free of anything close to a chain. No Starbucks, just Atlas Coffee Co. down an alley with a hodge-podge of found furnishings, a record player and great java. Denizens have dubbed it SOFA and it's full of surprises, including one of the city's top restaurants (The Spinster Sisters), one of its finest bakeries and cafes (The Criminal Baking Co. & Undercover Noshery) and the edgy Imaginists theater company.
South A Street and Sebastopol Avenue, Santa Rosa, sofasantarosa.com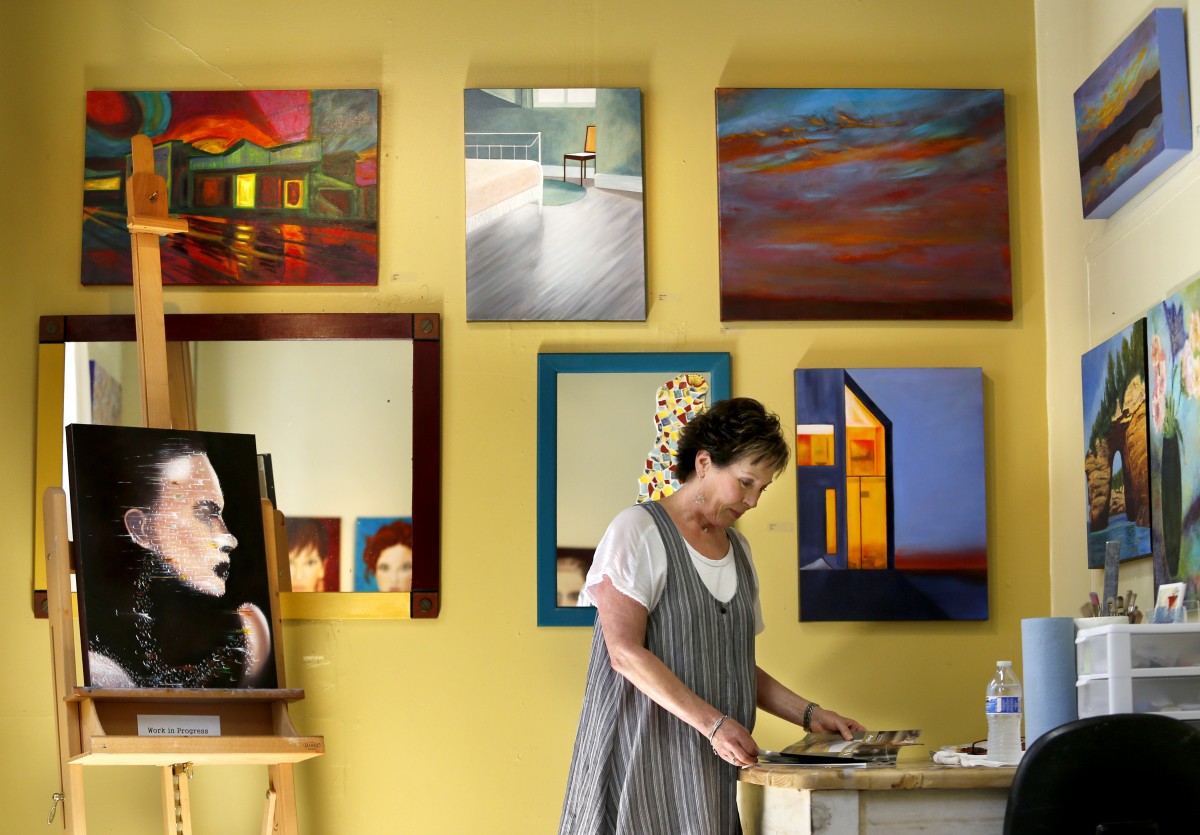 Dinner with the Show: Green Music Center
Dine before one of the indoor/outdoor shows at Green Music Center in the summer. For roughly $100 to $140, attendees are greeted with a glass of sparkling wine, seated on the front row of the Dining Terrace — one of the best outdoor seats available — and served a three-course meal, followed by the show. Wine and beer are available for purchase and you can pre-order a boxed salad or sandwich from Boudin Bakery and a bottle of wine. They'll be waiting for you when you arrive, whether you're seated at a table or on the lawn.
Green Music Center on the Sonoma State University campus, 1801 E. Cotati Ave., Rohnert Park, 866-955-6040, gmc.sonoma.edu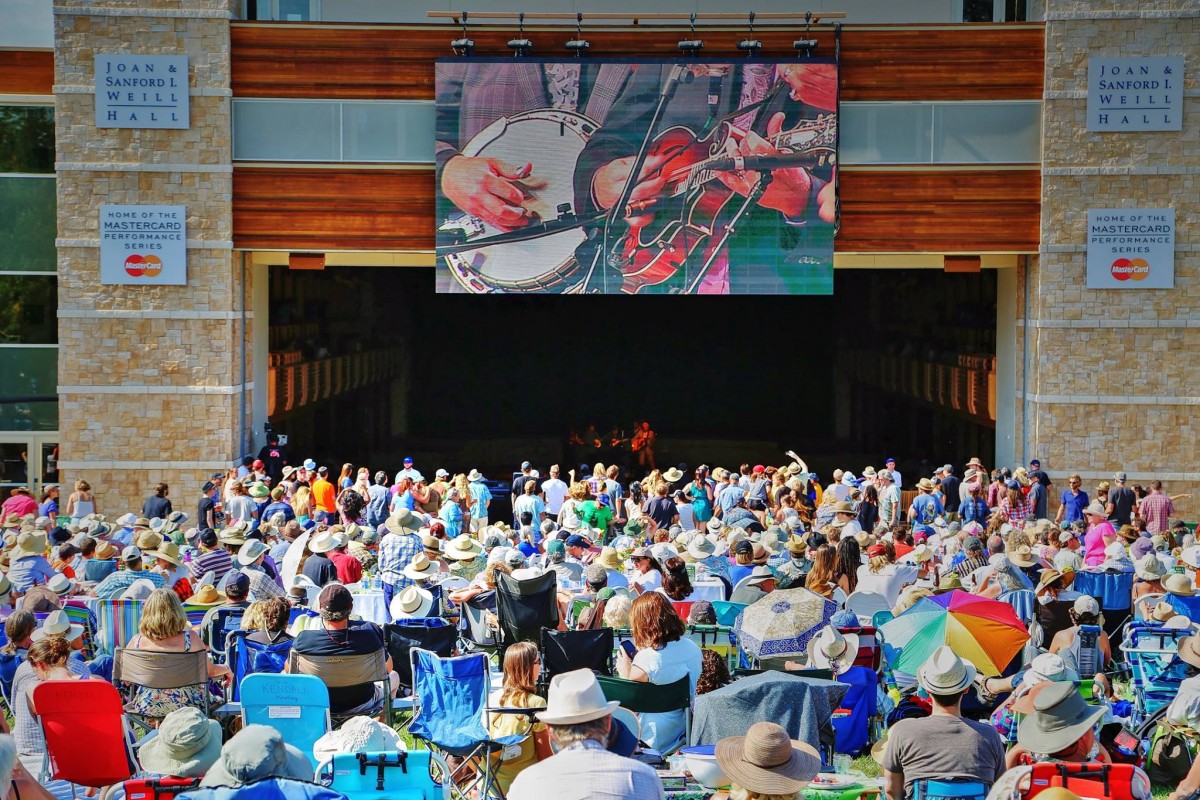 Way Off Broadway: Transcendence Theatre Company
The Great White Way meets the Milky Way when the Transcendence Theatre Company transplants the best of Broadway to an unlikely stage beside the romantic ruins of an old winery. Professional actors who have appeared on Broadway or in the touring companies take the stage in the middle of Jack London State Historic Park in Glen Ellen for a summer of "Broadway Under the Stars." The remoteness adds to the magic. Gourmet food trucks and local wines make for an unforgettable dinner show. $42 and up.
2400 London Ranch Road, Glen Ellen, 877-424-1414, transcendencetheatre.org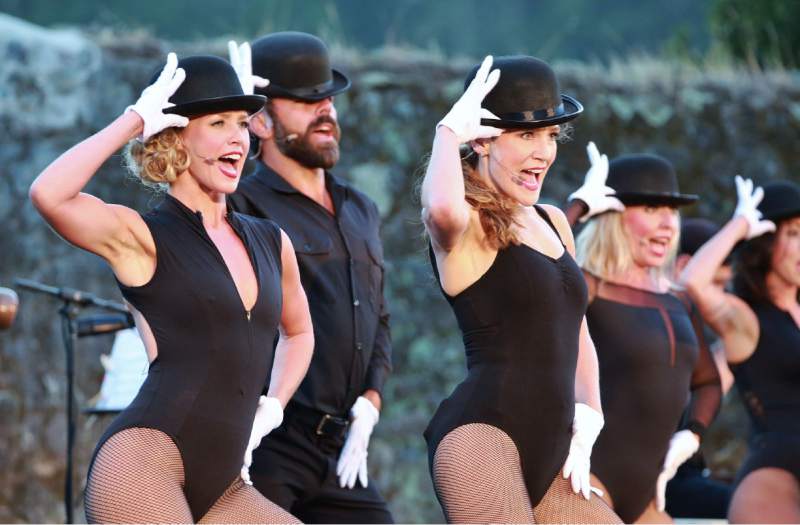 Buddhism at The Barlow: Tibetan Gallery & Studio 
With an endorsement from the Dalai Lama and financial backing from a retired Silicon Valley executive, Tashi Dhargyal is at work in Sebastopol on an art piece unlike any other. He is creating a two-story-tall traditional Tibetan scroll painting he hopes will travel the world before it comes to rest in a Tibetan monastery. Watch Dhargyal at work on the thanbhochi at the Tibetan Gallery & Studio at The Barlow center, where he uses traditional materials such as hand-ground mineral pigments and 24-karat gold. His gallery also features small prints, silk scarves and other one-of-a-kind items.
6770 McKinley St., No. 130, Sebastopol, 707-509-3777, preservetibetanart.org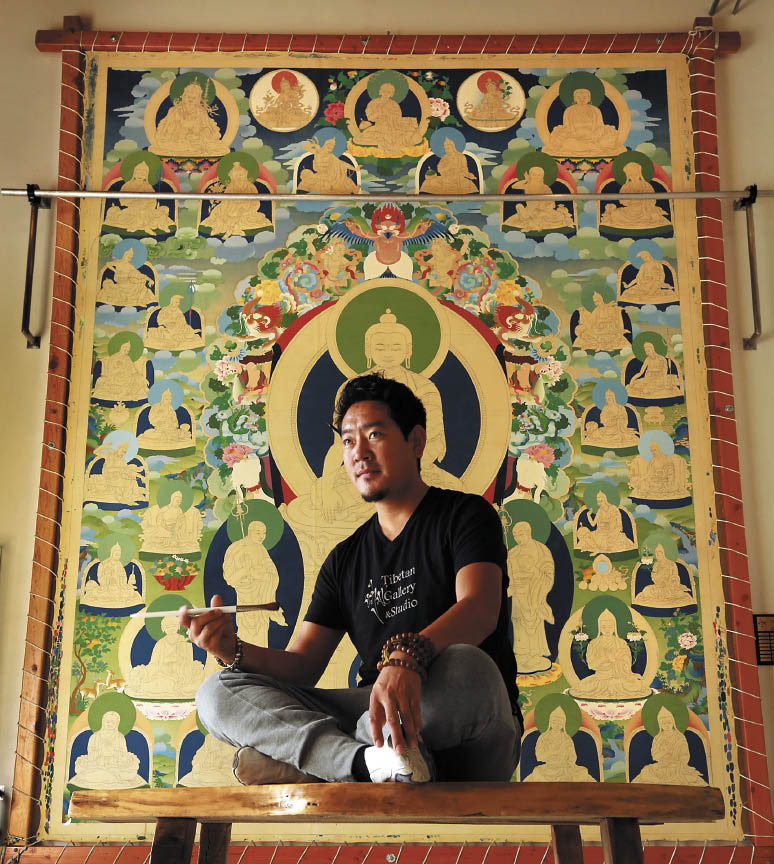 FAMILY FRIENDLY
Looking for some family fun? Look no further!
Animal Adventure for Kids: Petaluma Wildlife Museum
Tucked into a quiet neighborhood on the edge of the Petaluma High School campus is a place where giant snakes slither, iguanas prowl and dinosaurs may have once roamed. Kids love the Petaluma Wildlife Museum for its hands-on reptile room and lifelike dioramas featuring lions, wolves and even a polar bear. Normally accessible only to students on field trips, the museum opens to the public on the first and third Saturday of every month, from 11 a.m. to 3 p.m. Don't miss the T. Rex skull in the fossil room.
201 Fair St., Petaluma, 707-778-4787, petalumawildlifemuseum.org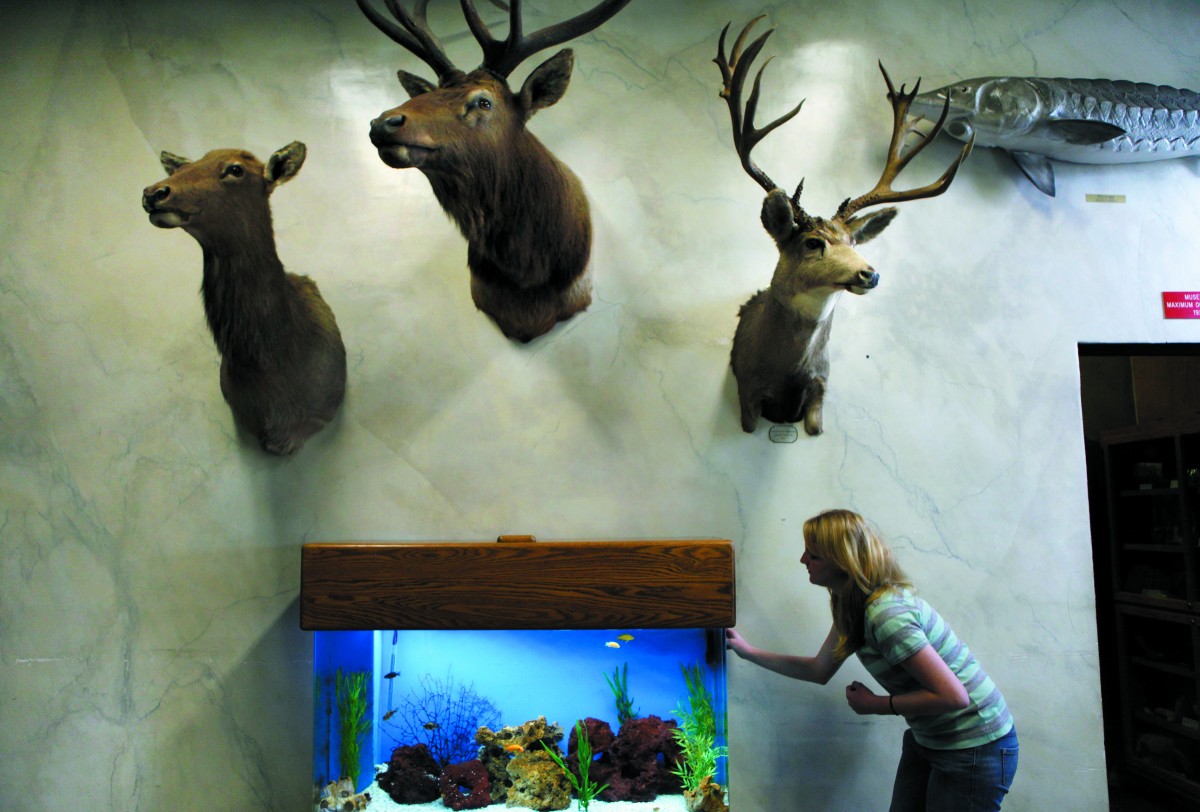 Freshest of the Fresh: Green String Farm
Farmers market produce not fresh enough for you? Then go directly to the farm. At Green String Farm, you can see your kale and radishes harvested from the Petaluma soil. Take a free tour of the farm on the first Saturday of each month at noon and learn about its sustainable farming practices, then hit the produce stand for more just-picked fruits and veggies, eggs, cheese, honey and nuts.
Green String Farm, 3571 Old Adobe Road, Petaluma, 707-778-7500, greenstringfarm.com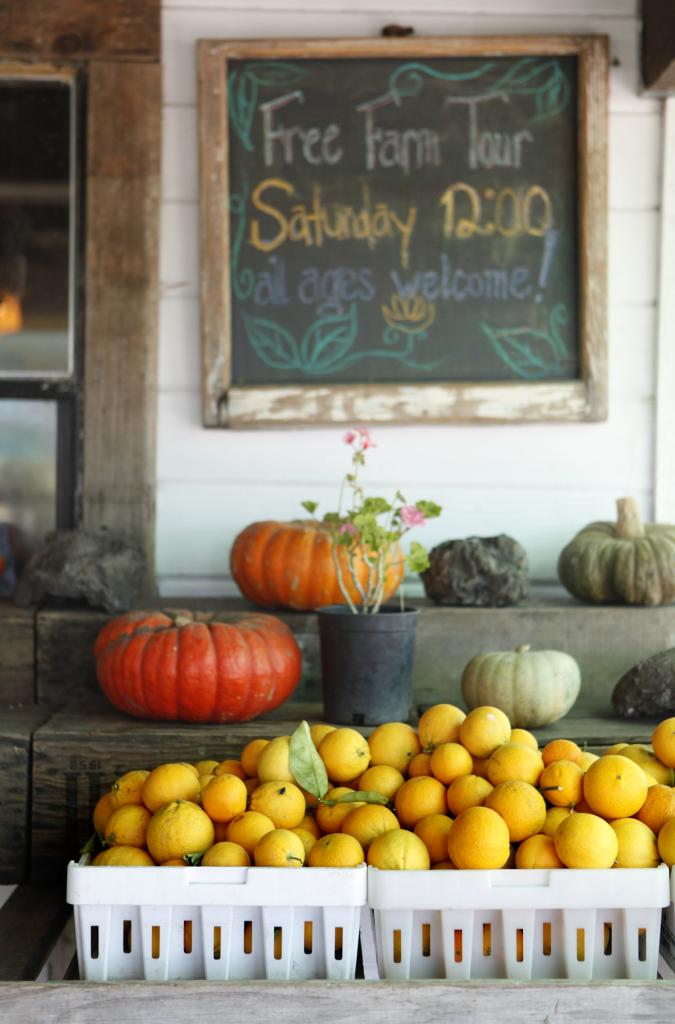 Where the Wild Things Heal: Sonoma County Wildlife Rescue
Atop a hill on Mecham Road sits a ranch house with a million-dollar view and no full-time inhabitants. None that are human, anyway. The former ranch is home to Sonoma County Wildlife Rescue, a nonprofit whose volunteers take in all manner of injured, ill or orphaned mammals and birds, then treat and release them ASAP. Take a tour at noon or 2 p.m. on a Saturday (reservations appreciated) and you'll be wildly happy you did.
403 Mecham Road, Petaluma, 707-992-0274, scwildliferescue.org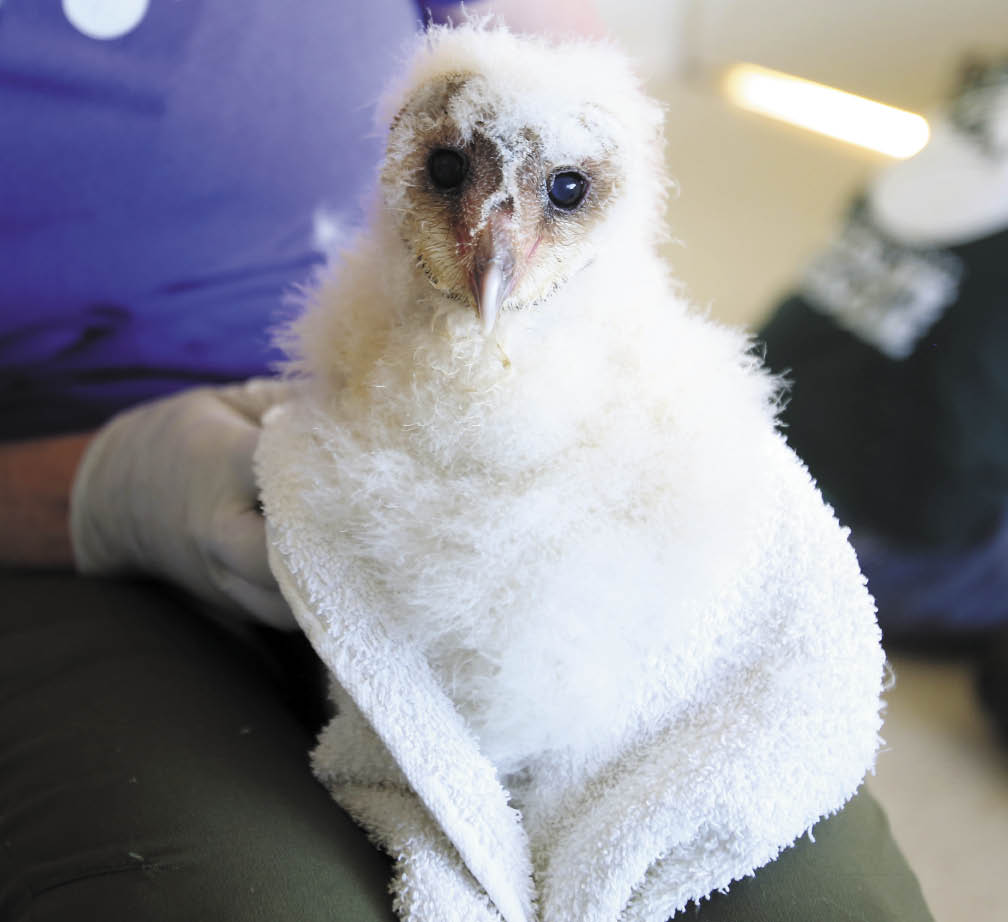 Swimming Pools of Our Youth: Morton's Warm Springs
Remember the public pools when you were a kid? A big lawn, shrieks and splashes, a wading pool for tots, picnic benches where you ate sandwiches you made yourself? That's Morton's Warm Springs, an endearing, old-fashioned swimming pool (actually, there are two) fed by mineral springs and set against a backdrop of forested hills. It's been keeping people cool since 1946. There is also a baseball field, volleyball court and horseshoe pit.
1651 Warm Springs Road, Glen Ellen, 707-833-5511, mortonswarmsprings.com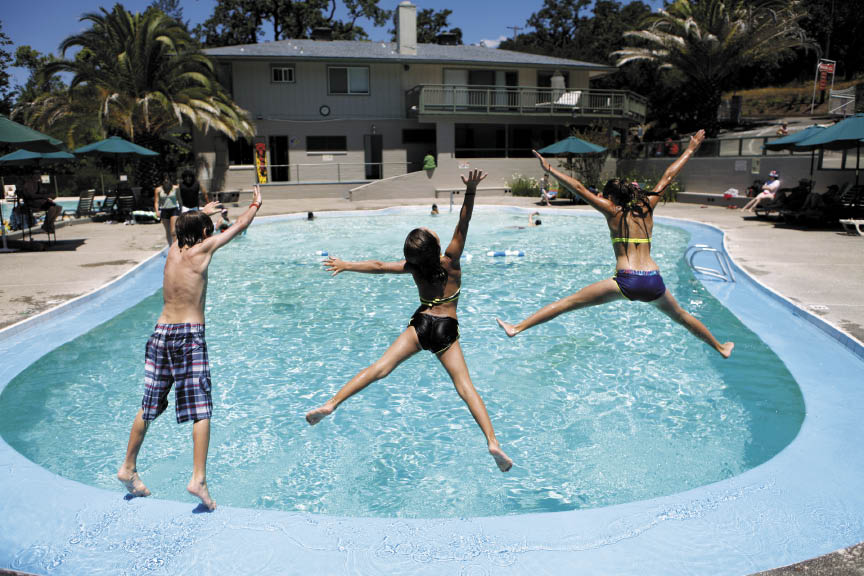 A Kid's Kind of Fish Shop: Ceasar's Tropical Fish
No one will mistake it for Sea World, but Caesar's Tropical Fish in Santa Rosa is nearly as much of a kid thriller as a splash by a killer whale. In darkened display rooms, little ones go eyeball to eyeball through aquarium glass with audaciously hued saltwater exotics, bug-eyed goldfish and a resident Madagascar cichlid that seems to want to nibble at noses.
1648 Piner Road, Santa Rosa, 707-546-7456, caesarstropicalfish.com
Hear That Whistle Blowin': Train Town
TrainTown chugs along on the margins of Sonoma, well off the upscale tourist routes. The quarter-scale steam train and track were built by the late Stanley Frank in 1968. Generations of kids have since thrilled to the 20-minute journey through the trees, over bridges and into tunnels, including a short layover in a miniature town complete with petting zoo. Near the station are more kiddie rides, including a Ferris wheel, carousel and dragon coaster. It's for the kid in all of us.
20264 Broadway, Sonoma, 707-938-3912, traintown.com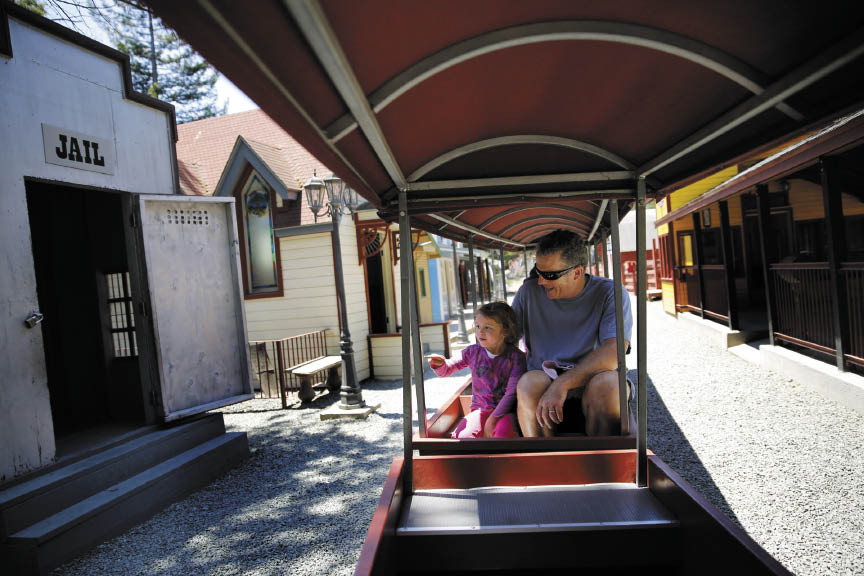 Little Shop of Horrors: California Carnivores
California Carnivores is the largest retail carnivorous plant nursery in North America, with Venus flytraps, sundews, butterworts, bladderworts and tropical pitcher plants chowing down on yellow jackets … well, you just have to see it. The nursery is on a side street behind farm plots south of Sebastopol, yet it's worth the hunt for the fascinating education and the beauty of these natural pest-control plants. The curators are very serious about the plants, but with a wicked sense of humor, so the shop is decorated with skulls and spiders and the occasional severed (rubber, we hope) hand.
2833 Old Gravenstein Highway, Sebastopol, 707-824-0433, californiacarnivores.com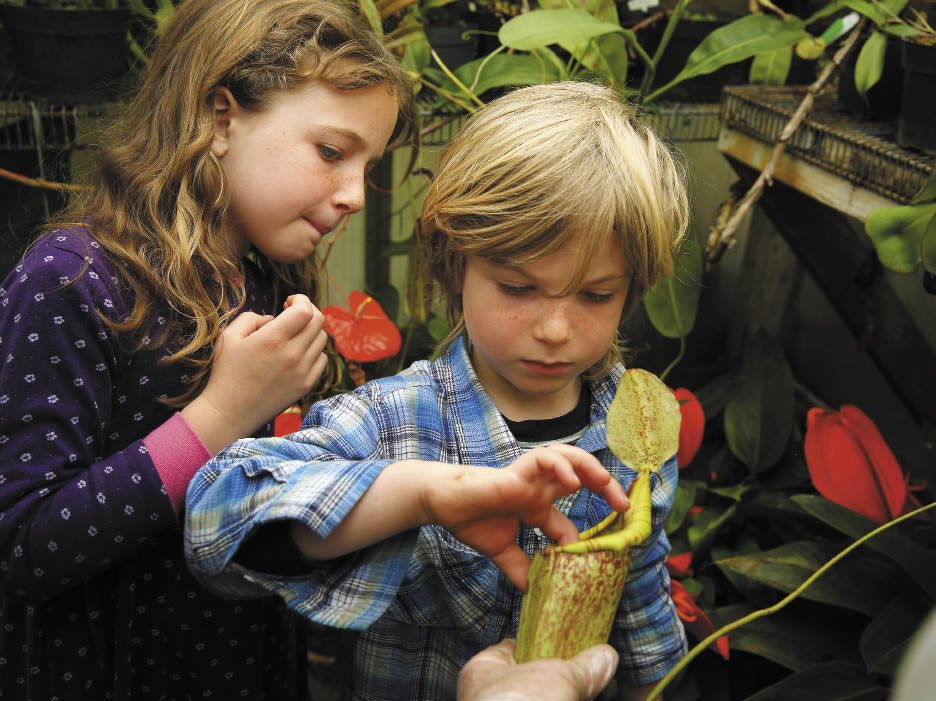 Birds and Burros
Odd animals are the attraction at the Bird Exchange and Honkey Donkey Farm, a popular stop for families on Hall Road in Santa Rosa. The Bird Exchange, a bird store and supply shop, has one of the largest selections of exotic avians in Northern California, hundreds at any given time. Next door, the Honkey Donkey Farm is home to more than 100 miniature Sicilian donkeys, pint-sized beasts that grow to an average 30 to 32 inches tall, making them a favorite among young kids who are about the same size.
5355 Hall Road, Santa Rosa, 707-575-0433, birdexchange.com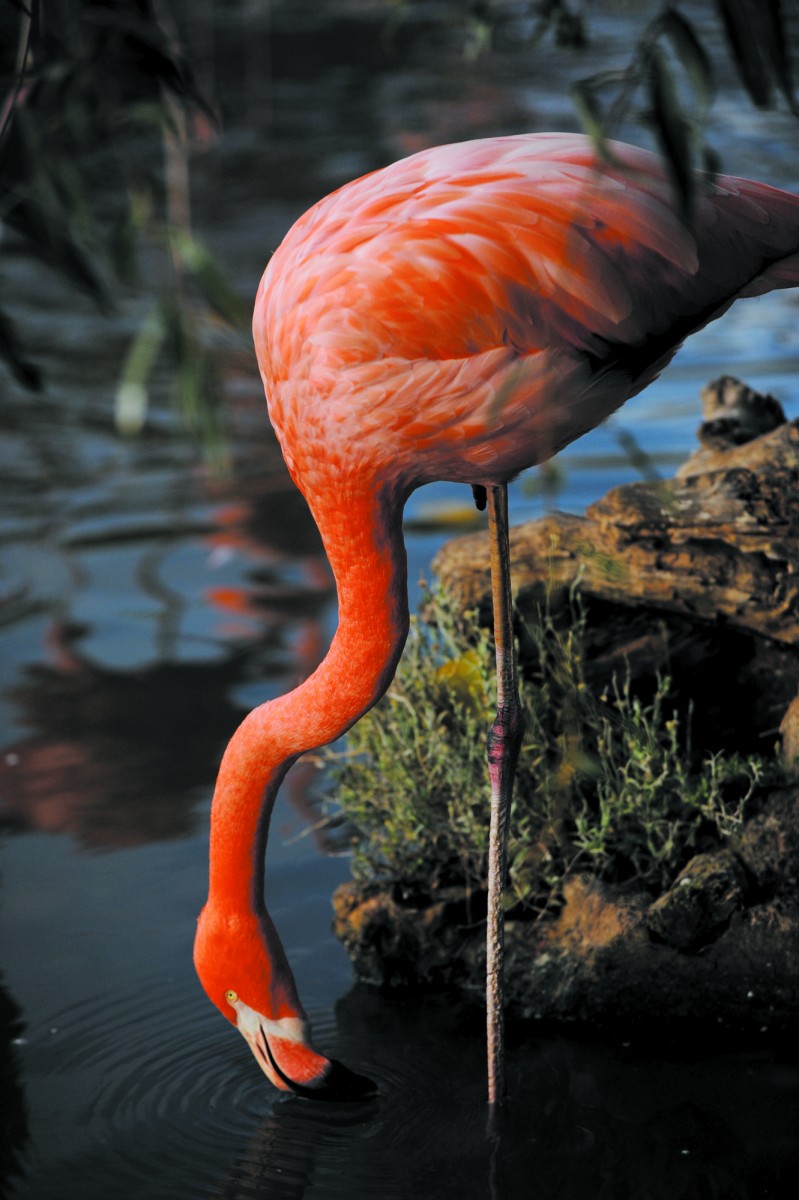 OUTDOORS
A few little-known treasures in the great outdoors of Sonoma County. 
Roadway to Heaven: Coleman Valley Road
Pity all who've yet to discover that the start of Coleman Valley Road in downtown Occidental is the gateway to one of the planet's most gorgeous routes up-and-over to the ocean. By car, bicycle or motorbike, climb up and up through woods and pastures. Pause for as long as you like at the zenith, to infuse your soul with the majesty of the elevated coastal panorama, then glide down, down to Highway 1 at Coleman Beach, between Bodega Bay and Jenner. Breathtaking.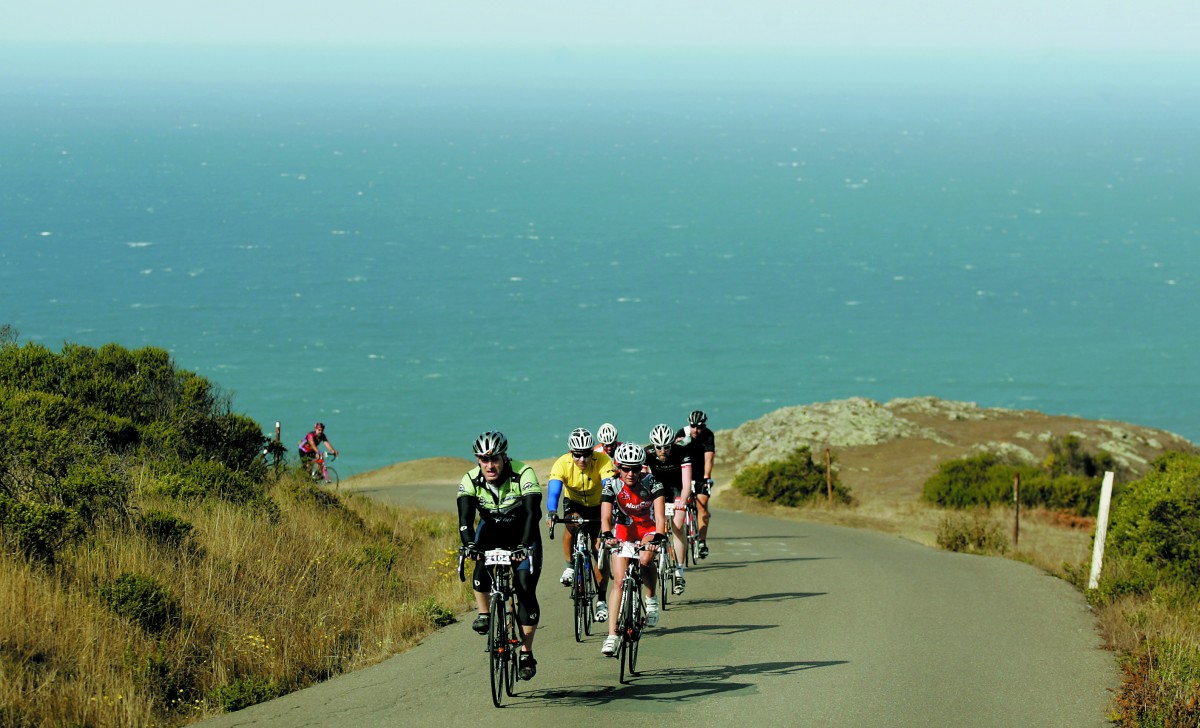 Full-Moon Kayaking on the Russian River: Suki Waters' Watertrek
Joining one of Suki Waters' full-moon night paddles in the estuary of the Russian River is like taking a crash course in local ecology. Waters regales paddlers with local history (her parents were Miwok and Pomo) and explains the importance of the phases of the moon to Native Americans throughout time. She also teaches participants about zooplankton and phytoplankton, some of which glow in the water at night. The three-hour tours are for all ages; reservations are recommended.
10438 Highway, Jenner, 707-865-2249, watertreks.com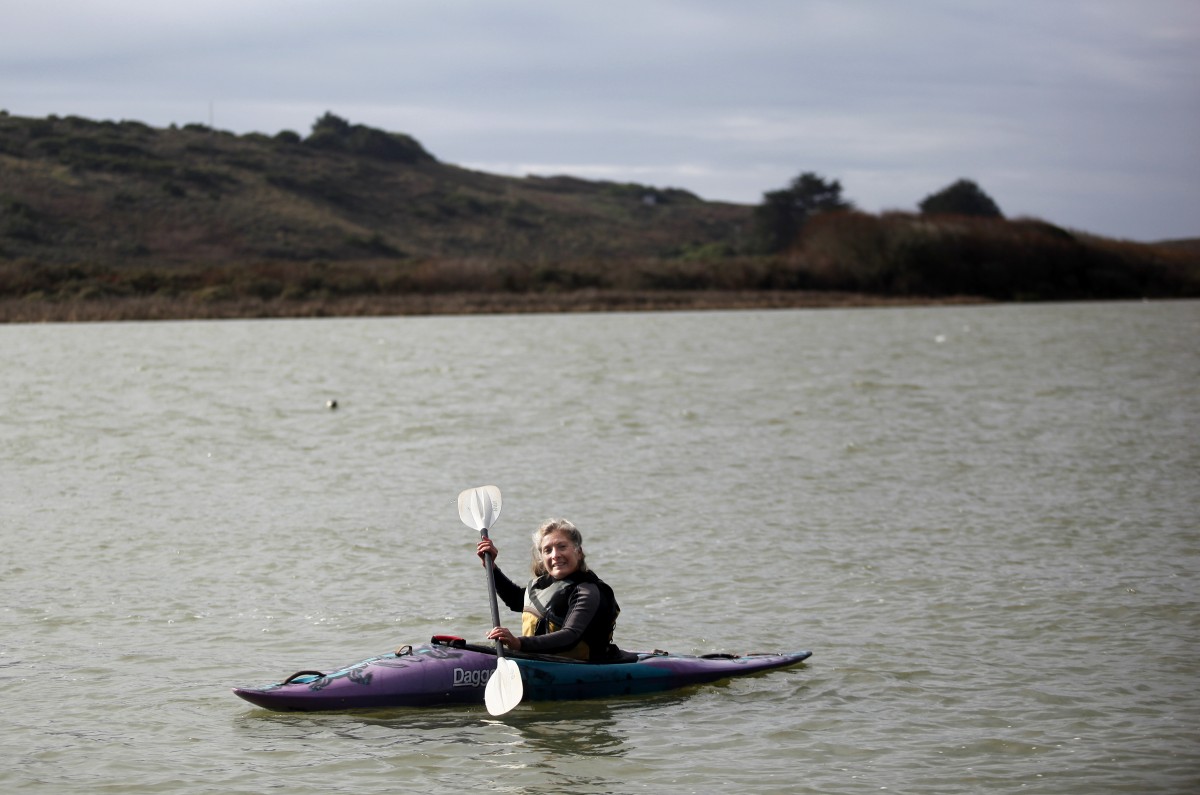 A Hint of Healdsburg History: Exploring Old-Fashioned Alleys
Tucked between the streets of downtown Healdsburg is a handful of old-fashioned alleys well-marked by street signs. Walking them will send you skidding back to the town's founding in 1867, 10 years after Harmon Heald laid out the town grid. Created as narrow frontages for barns, stables and carriage houses, the alleys today are quiet, tree-lined lanes. In Alleys 1 and 2 are historical barns now used as garages and studios.
Chasing Waterfalls: Sugarloaf Ridge State Park
After several days of a good, hard winter rain, venture to Sugarloaf Ridge State Park in Kenwood to view one of Mother Nature's magnificent seasonal waterfalls, a 25-foot cascade rushing between giant boulders cloaked in green moss. Take the Canyon-Pony Gate Loop and prepare to climb: How better to burn several hundred calories than to ascend 400 feet on the 2-mile loop for what has to be one of the best "selfie" spots in Sonoma.
2605 Adobe Canyon Road, Kenwood, 707-833-5712, sugarloafpark.org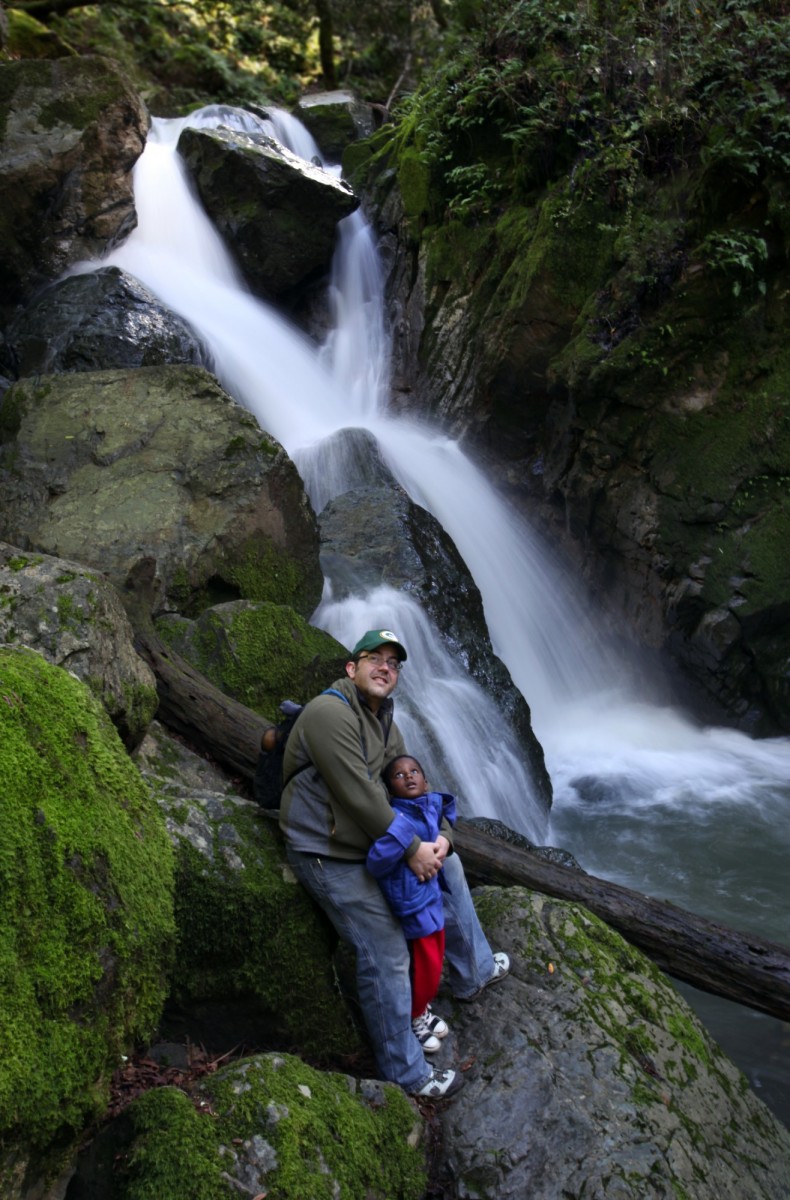 Hug a Tree: Sonoma Plaza Self-Guided Tour
Native plants may be all the rage, but non-native plants can make for intriguing tree exploration. Imagine redwoods, Douglas firs, Norway spruces and southern magnolias all rooted within a few pristine acres on the Sonoma Plaza. Take naturalist Tom Rusert's self-guided tour with his tree map and see that this is one time where there's no such thing as barking up the wrong, er … you know.
Sonoma Valley Visitor's Bureau, 453 First St. E., 707-996-1090, sonomavalley.com
Hit it Stiff: Northwood Golf Course
Golf among towering redwoods at the nine-hole Northwood Golf Course along the Russian River in Monte Rio. The course was designed by Alister MacKenzie, the landscape architect behind the Augusta National course in Georgia and a handful of other legendary links. Views from the greens are nothing short of amazing, especially in the morning, when mist clings to the treetops like a shroud. The course is best known for its challenging holes and affordable rates; all tee times cost less than $50.
19400 Highway 116, Monte Rio, 707-865-1116, northwoodgolf.com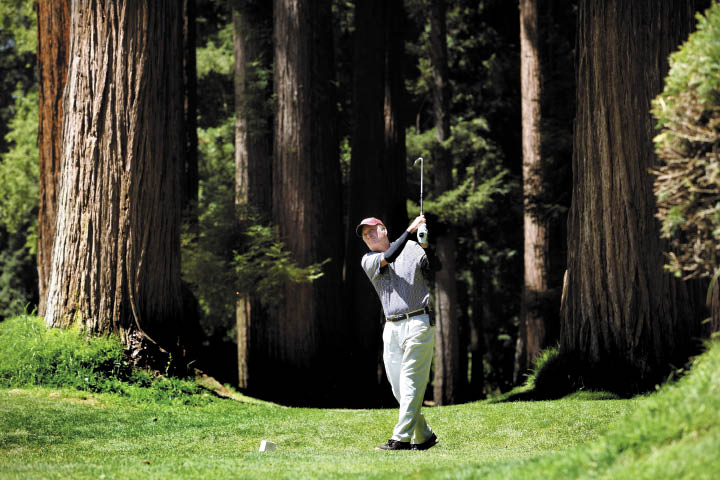 Sculpture Off The Main Drag: Foss Creek Pathway
Some of Healdsburg's best public art can be found along the Foss Creek Pathway, an in-progress paved walkway that runs on the west side of Foss Creek, from the Vineyard Plaza/Safeway shopping center on Vine Street to the skate park on Grove Street. Along the two-block stretch in front of City Hall, passersby can marvel at a number of ornamental benches and art pieces provided by the Voigt Family Sculpture Foundation. A complementary audio tour package is available from the city's Parks and Recreation Department office.
Grove Street, Healdsburg, 707-431-3317, ci.healdsburg.ca.us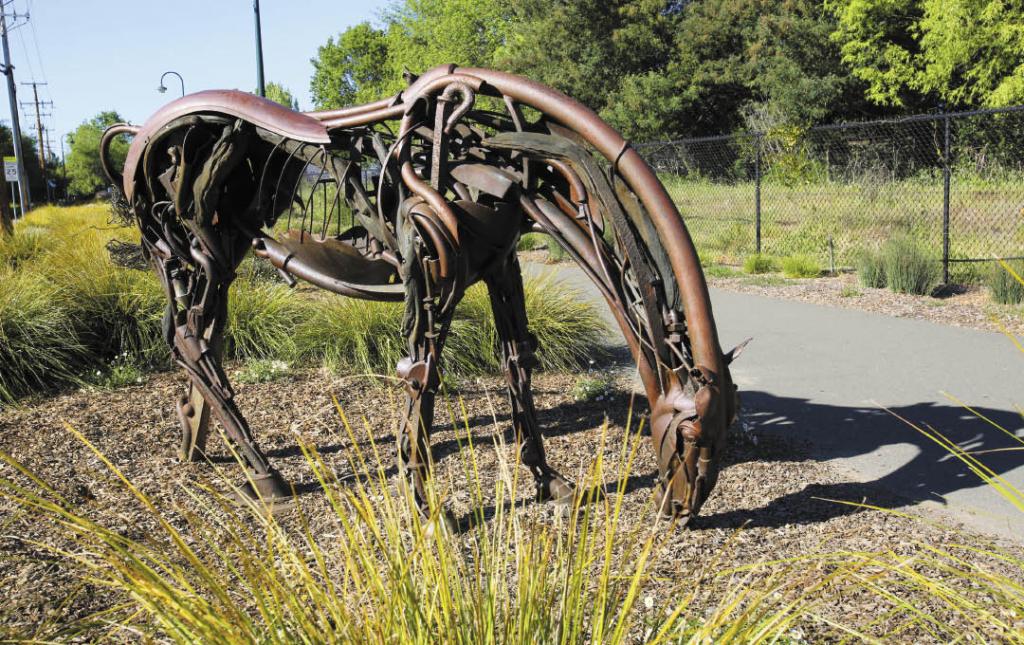 A Meandering Trail: Willow Creek Trail
A permit is required to hike the 8-mile Willow Creek Trail that connects the hills behind Duncans Mills with Sonoma Coast State Park, but the effort is well worth it. The trail meanders up hills and down dales, through forested ravines and past fish-bearing streams, all the way to Shell Beach. Portions of the tromp follow trails used by Native Americans, settlers, traders and loggers of yesteryear. The Islands in the Sky loop wanders through redwood and Douglas fir forests to an incredible ocean overlook.
Access from Freezeout Road, Duncans Mills, 707-544-7284, landpaths.org
Untouched by Logging: The Grove of Old Trees
In an unusual location for the remaining old-growth redwood stands in Sonoma, the Grove of Old Trees is perched high on a remote ridgetop, hidden along narrow, twisting Fitzpatrick Lane off Joy Road in Occidental. The grove is owned and managed by the land conservancy group LandPaths and includes 28 peaceful acres traversed by a network of wide, easy-to-walk trails. Access is free, but be forewarned: There are no amenities, save for a picnic table.
17400 Fitzpatrick Lane, Occidental, 707-544-7284, landpaths.org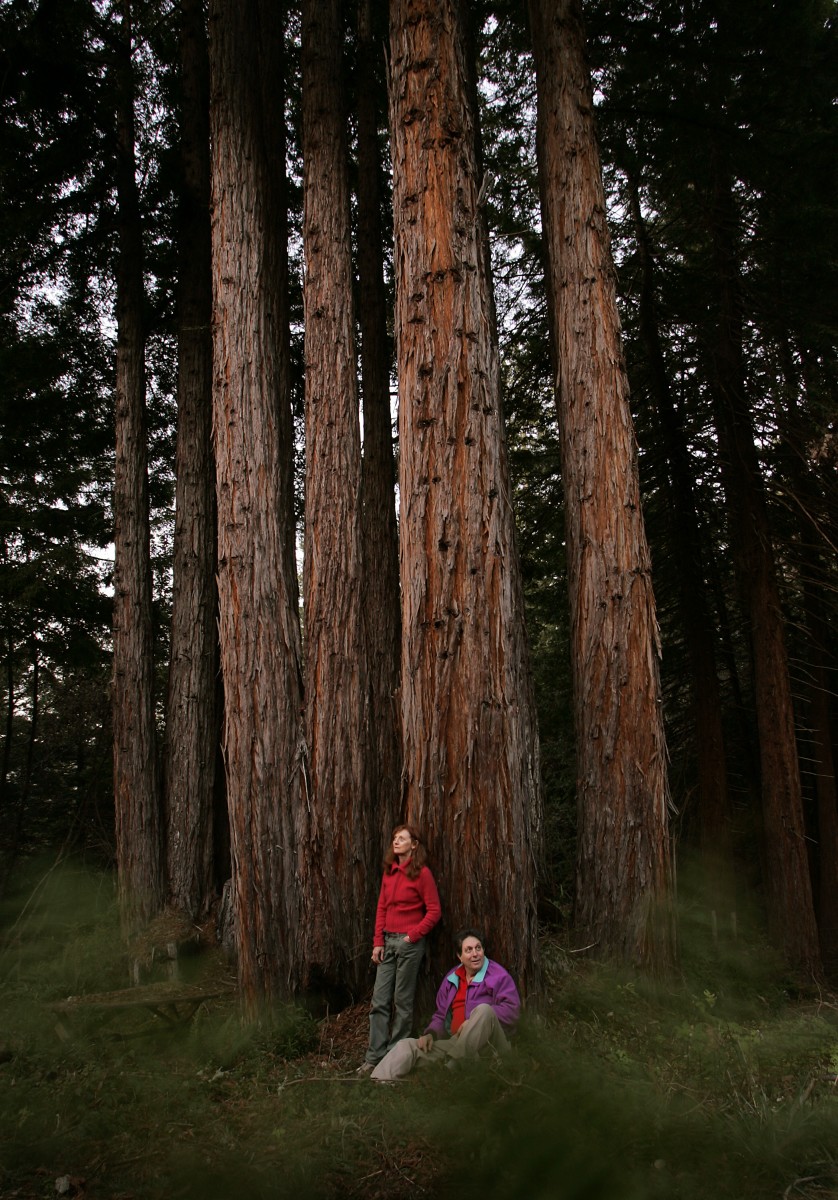 Historical Resting Place: Mountain Cemetery 
Local history lives on at the Mountain Cemetery, a short walk north of the Sonoma Plaza, where the likes of Gen. Mariano Vallejo, Ernest Boyes and other town founders were laid to rest. Sonoma historian Fred Allebach's self-guided Mountain Cemetery Walking Tour brochure, available free at the kiosk in the parking lot, includes a map of one of the oldest cemeteries in California and gives details about 42 gravesites, forever occupied by some of Sonoma's most memorable characters, among them ranchers, winemakers, bootleggers and murderers.
90 First St. W., Sonoma, 707-933-2217, www.sonomacity.org
Free Paddling in Petaluma: David Yearsley River Heritage Center
Petaluma is shaped by the river that runs through it, and a boat trip down the Petaluma River is a great way to experience the city. The folks at the David Yearsley River Heritage Center send folks out on complementary rowboat, canoe, kayak and sailboat excursions every Sunday from 10 a.m. to 1 p.m. That's just enough time to paddle into downtown for lunch at one of the city's riverside restaurants.
Steamer Landing Park, 6 Copeland St., Petaluma, 707-763-7756, friendsofthepetalumariver.org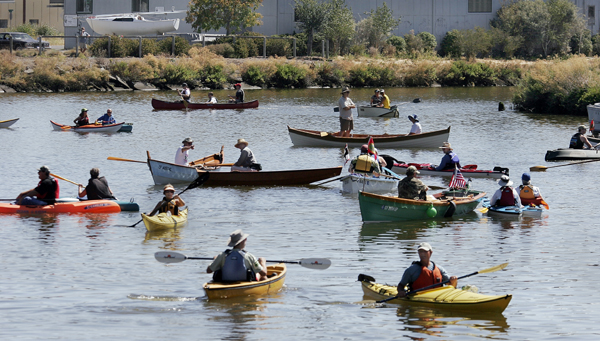 A Flipping Good Time: Lake Sonoma Disc Golf Course
The nine-hole Lake Sonoma disc golf course, set amid the grassy, rolling hills at the edge of the Warm Springs Recreation Area picnic spot, has become a favorite among local disc-sailing players. The course is set in a manicured park and has restrooms and free parking — and it's just off the beaten path enough to make it special. Purchase provisions at the Dry Creek General Store (3495 Dry Creek Road) on the way there. The first tee is on the north side of the main parking area.
3232 Stewarts Point-Skaggs Springs Road, Geyserville, 707-431-4533
Jack London State Park from Horseback: Triple Creek Horse Outfitters
Triple Creek Horse Outfitters leads trail rides through Jack London State Historic Park that offer the same vantage point author Jack London himself had as he explored the rugged, 1,400 acres of his beloved Beauty Ranch. Erin Ellis, who runs the rides with her husband, Dominic Bettinelli, employs rescue horses and has been riding through Glen Ellen since she was a child. Hour-long rides are $75 for small groups, $140 for a private tour. All rides include a tour of Jack London's writing cottage, as well as tickets for complimentary tastings at Benziger Family Winery.
2400 London Ranch Road, Glen Ellen, 707-887-8700, triplecreekhorseoutfit.com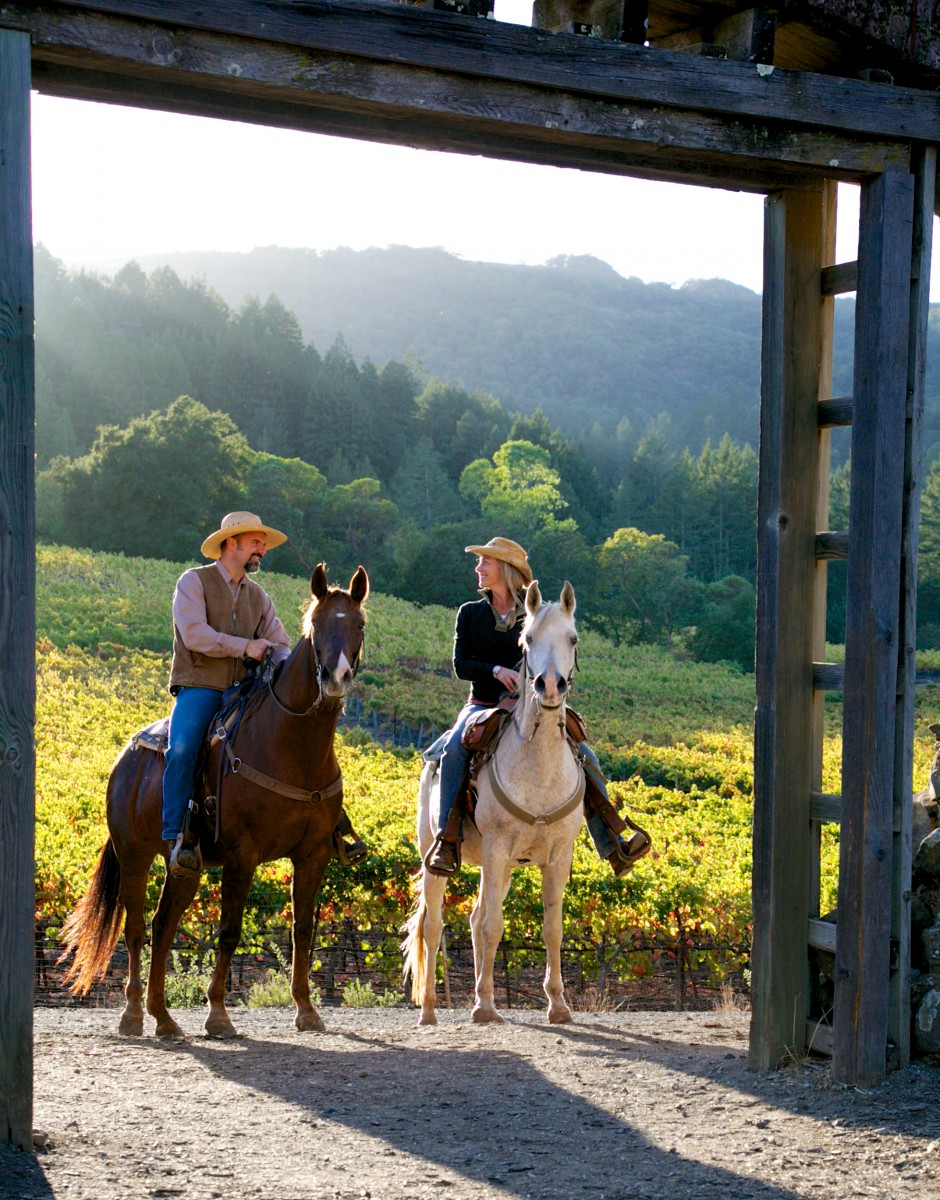 Zip-A-Dee-Doo-Aah: Sonoma Canopy Tours
With your harness attached to a pulley on a heavy steel cable, soar above ancient redwoods and deep ravines at up to 25 mph on the zip lines at Sonoma Canopy Tours near Occidental. The seven lines are connected by platforms, two skybridges and a spiral staircase, providing an eco-friendly workout and thrill ride that ends with a rappel to the forest floor. Look down if you dare. $99-$109; discounts for ages 10 to 17 and seniors.
6250 Bohemian Highway, Occidental, 888-494-7868, sonomacanopytours.com
Off-the-Map Lake: Lake Suttonfield
Peel off the 1.2-mile, paved main path through Sonoma Valley Regional Park and make your way to Glen Ellen's secret sweet spot. Lake Suttonfield, cradled in the hills surrounding the town, is a wee bit of England's Lake District hidden in Wine Country. The 2-mile trail ringing the lake offers plenty of spots to lean back against an oak or dip your toes in the water. Because the reservoir is part of Sonoma Developmental Center, it doesn't appear on maps of the regional park, leaving it largely unexplored except by locals. To get there from the main park path, take the East Sutton Lake Trail, to your left from the parking lot on Highway 12.
13630 Sonoma Highway, Glen Ellen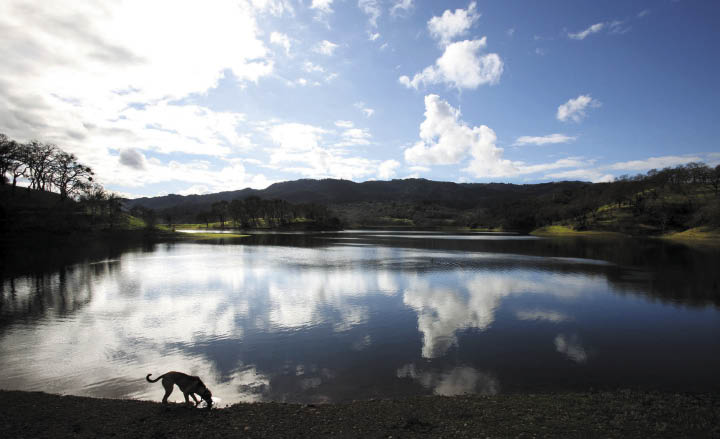 A Vision from Above: The Sea Ranch Chapel
The hobbit-size Sea Ranch Chapel in Gualala looks like it soared down from the clouds, landing with its wings spread on a private, tree-studded meadow off Highway 1 and overlooking the Sonoma Coast. Designed by James Hubbell in 1985, the volunteer-maintained structure is graceful, Gaudian and somewhat bizarre. Just 360 square feet, the chapel seems to dance with its beautiful roof plumes, shell-curved wood siding, ceramic accents and stained glass spilling light to the mosaic tile floor. Open daily for tours and meditation.
Highway 1 at Sonoma Mile Marker 55.66, across from Bosun's Reach Street, 707-785-2444, thesearanchchapel.org