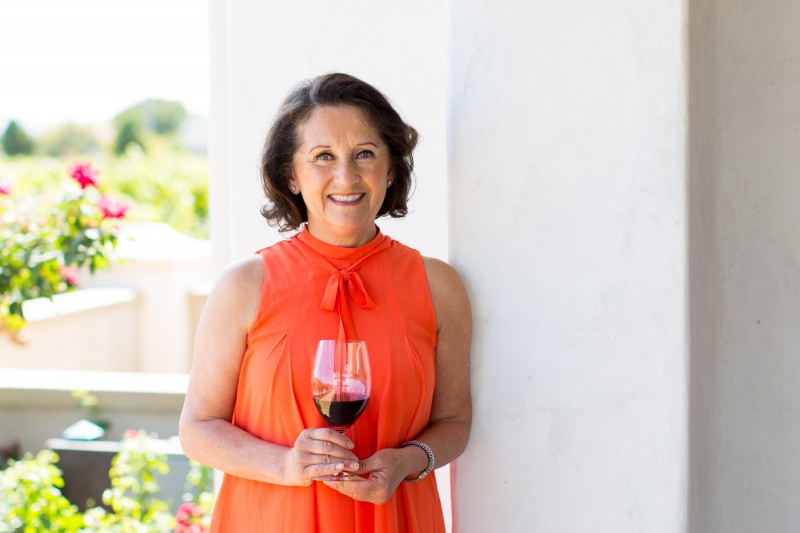 The old adage is that behind a really good wine is a really great woman. Ok, we just made that up, but, in Sonoma Wine Country, it's true. To celebrate Women's History Month, get to know these eight amazing Sonoma County women who are producing some of the best wine in the world.
Shattering the glass ceiling: Amelia Morán Ceja of Ceja Vineyards
Amelia Morán Ceja has been working in California Wine Country since she was 12, where she first harvested grapes in Napa Valley alongside her father. She co-founded Ceja Vineyards in 1980 and in 1999 she became the first Mexican-American woman to be named president of a winery. Today, it's commonplace to see Ceja pouring Sauvignon Blanc and sharing colorful Mexican-inspired recipes with guests at her Sonoma tasting room on any given day, and she is passing on what she has learned about the industry to her daughters. cejavineyards.com
She sparkles: Ashley Herzberg of Amista Vineyards
Winemaker Ashley Herzberg was supposed to go to medical school after completing her degree in chemical engineering from the University of Nevada, Reno. Lucky for us, she decided to work at a winery lab during harvest in Sonoma County and she fell in love with the wine industry. Today, Herzberg makes amazing sparkling wines, using unique varietals like Grenache Blanc and Syrah, at Healdsburg's Amista Vineyards. amistavineyards.com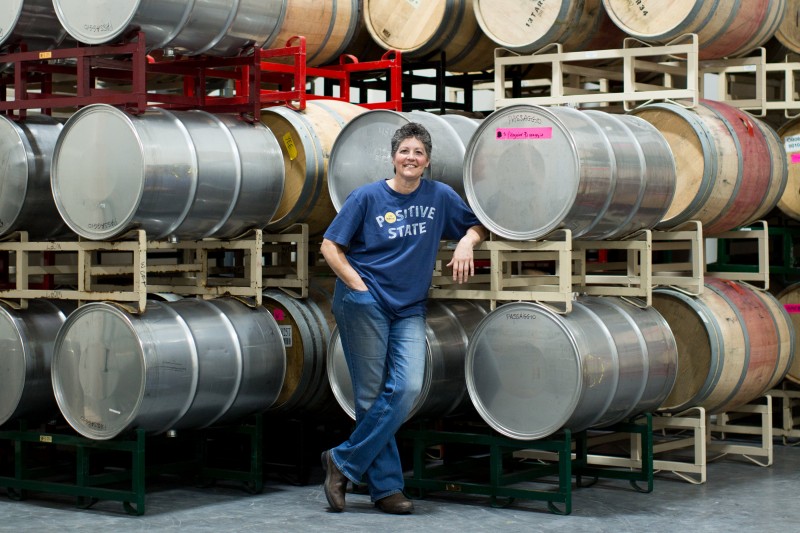 Breaking the rules: Cynthia Cosco of Passaggio Wines
After a 15 year career in law enforcement in Northern Virginia, Cynthia Cosco quit her job and relocated to Northern California to pursue her lifelong dream of becoming a winemaker. Cosco studied the craft, working her way up from lab to crushpad to vineyard and today she owns and operates Passaggio Wines. When not at her winery, Cosco is often hanging out at her downtown Sonoma tasting room, chatting with guests and pouring tastes of her unique whites, tasty Rosés, and old world inspired reds. passaggiowines.com
Queen of Zin: Carol Shelton of Carol Shelton Wines
Carol Shelton is an icon of Wine Country. She began her career in the industry working harvest in 1978 and never looked back. She found her love for Zinfandel wine in the early 1980s, when she crafted wines for Rodney Strong and Windsor Vineyards. In 2000, she founded her namesake winery, where she produces award-winning wine, including her popular Wild Thing Old Vine Zinfandel. carolshelton.com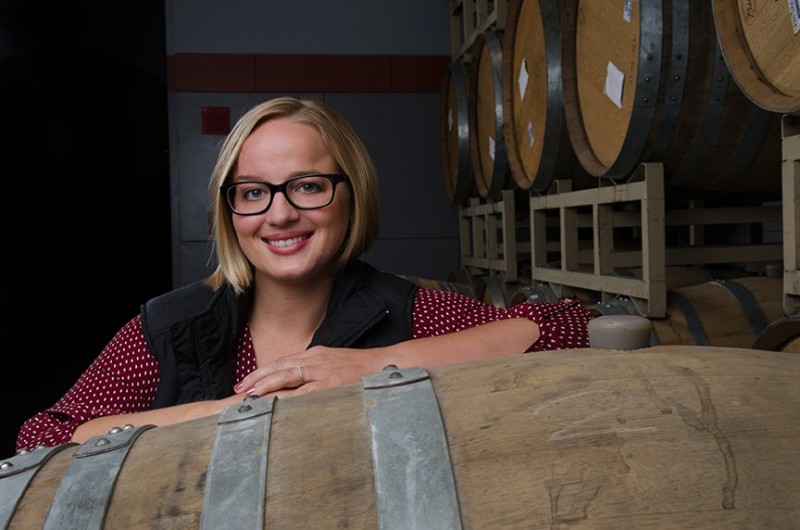 From English teacher to winemaker: Amy Ludovissy of Viansa Winery
Winemaker Amy Ludovissy began making wine with her parents, in their basement, when she was a child in Iowa. Like many women in the industry, Ludovissy worked her full-time job by day, as a high school English teacher, and pursued her dream at night, taking enology classes. Her hard work paid off, and after garnering international winemaking experience, Ludovissy produces Pinot Noir, Chardonnay and other tasty wines at the hilltop Viansa Winery in the Carneros region of south Sonoma County. viansa.com
A Pinot producing icon: Merry Edwards of Merry Edwards Winery
One of California's first women winemakers, Merry Edwards was one of three women in her enology-focused master's program in the 1970s. Overcoming numerous challenges in a fast-growing, young Sonoma wine industry, Edwards became one of Wine Country's leading winemaking consultants. In 1997, she began making her own wine from Russian River Pinot Noir, and in 2008 she opened Merry Edwards Winery, where wine geeks have been making the Pinot Noir pilgrimage ever since. merryedwards.com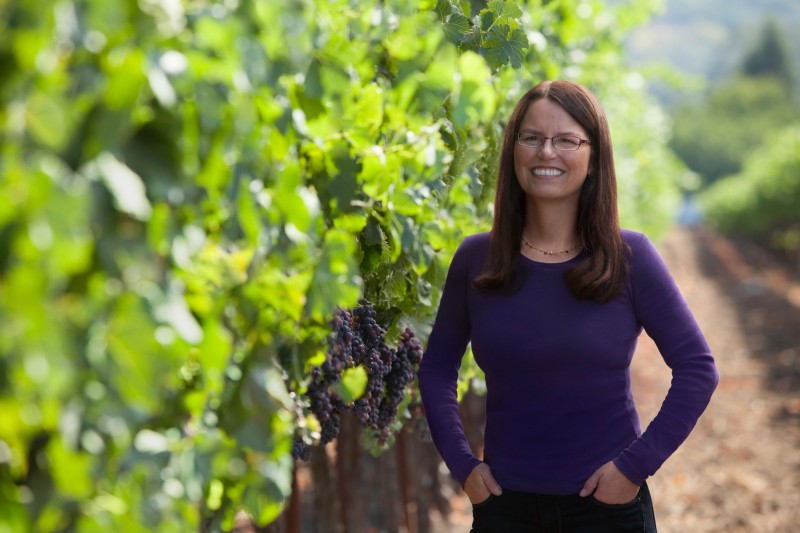 Admired and celebrated: Margo Van Staaveren of Chateau St. Jean
It's no surprise that Margo Van Staaveren's wines are so acclaimed: this year marks her 36th harvest at Chateau St. Jean in scenic Kenwood, where she's been garnering up 90+ scores for her red and white wines. After graduating with a degree in enology, she traveled through Europe, returned to Wine Country where she worked her first harvest in 1979. She joined Chateau St. Jean in 1980 as a lab technician and worked her way up to become head winemaker in 2003. A visit to Sonoma Valley isn't complete without a taste of her game changing Sonoma Bordeaux blend, Cinq Cépages. chateaustjean.com
The victorious: Fausta Franco-Guerrero of Fathia Vineyards
Fausta Franco-Guerrero grew up in a quaint house on a vineyard in Sonoma Valley. Her father was a grape picker and as a child she imitated what he did in the vineyard: feeling, smelling and tasting the grapes for quality. Franco-Guerrero dreamt of having her own winery and in 2005 she and her husband planted their first vineyard on a small plot of land, founding Fathia Vineyards. Fathia means victorious in Spanish, and since founding her winery, she has been just that, producing award-winning Cabernet Sauvignon. fathiavineyards.com
Subscribe to Our Newsletters!