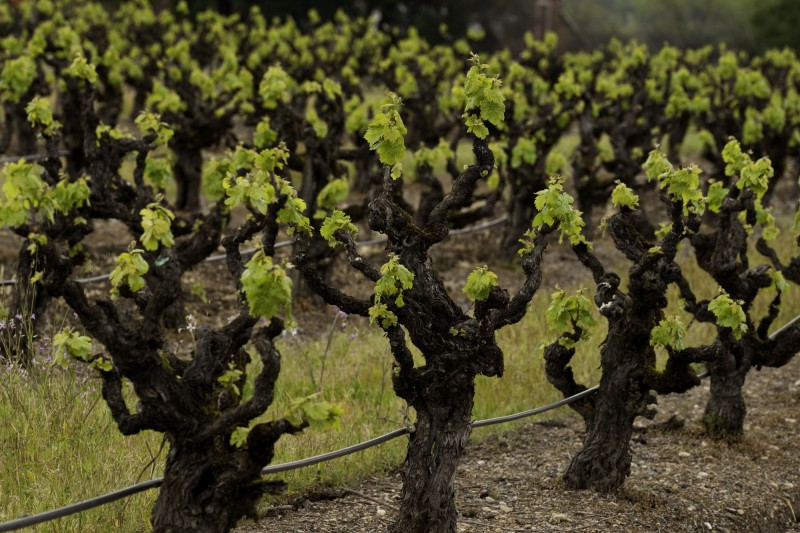 Zinfandel is a hearty varietal which produces rich, flavorful wines. One of the oldest known wine varietals, Zinfandel traces its roots back to Croatia, where it is believed to be first developed. The grape was first brought to the United States in the 1820s, when a horticulturist in Long Island, New York received Zinfandel grapes from Austria. Eventually, the grape made its way to California in the 1850s, during the Gold Rush. Historians believe that the first California Zin was produced in Oak Knoll, in Napa Valley, in 1857. The success of that wine secured Zinfandel's role as one of the premier California wine varietals.
The legacy of Zinfandel is seen throughout Sonoma County, where old vines – often 80 to 100 years old – produce intense red wines. One California organization seeks to preserve and celebrate the history and future of Zinfandel: Zinfandel Advocates and Producers (ZAP). This past week, ZAP hosted their annual Zin Experience in San Francisco, where we tasted almost 500 wines made by 130 producers, including many tasty Sonoma County wines.
Here are five great Zinfandels, produced using Sonoma County grapes, to enjoy now. 
Dry Creek Vineyard 2014 Old Vine Zinfandel ($32)
The grapes for this Zin come from vines as old as 110 years old, which creates a beautiful deep purple wine. It smells of savory herbs, white pepper, and cocoa on the nose, followed by tastes of hefty red fruit, currant, and a pleasant oakiness that produces great tannins, making this wine drinkable now or age-worthy for 10 years.
Leonard Wine Company 2014 Leonard Zinfandel Collins Vineyard ($50)
Owned and operated by father and son team Tom & Chris Leonard, Leonard produces super small production Roussane and Zinfandel wines, including this intense old vine Zin from the Russian River Valley. Rustic flavors of Chinese white pepper, tobacco, and deep raspberry fruit encompass this wine, a perfect pairing for pork chops.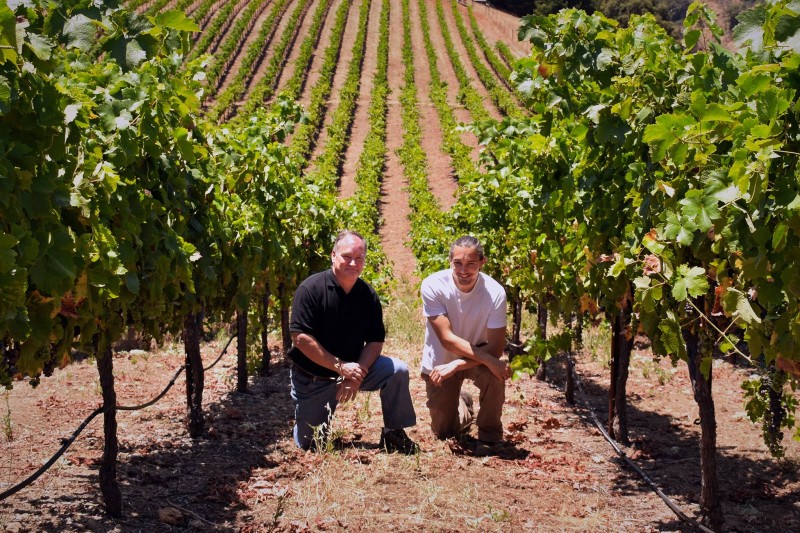 Miro Cellars 2014 Alegria Vineyard Reserve Zinfandel ($36)
Using grapes from the historic Alegria Vineyard in Russian River Valley, just south of Healdsburg, this stunner of a wine is produced by Miro Tcholakov, the winemaker at Trentadue. A very elegant wine, it has aromas of fresh herbs and cherry and flavors of dark red fruit, leather, brown sugar and toast. Simply delicious on its own.
Ravenswood 2013 Barricia Vineyard Zinfandel Sonoma Valley ($39)
One of Ravenswood's super limited single designate wines, this Zinfandel from Glen Ellen's Barricia Vineyard is 76 percent Zin and 24 percent Petite Sirah, the latter brings an extra dose of black fruit and helps create a wine with a deep inky color. It's peppery, rich with blackberry, and a great match for venison or lamb.
Rock Wall Wine Company 2015 Zinfandel Alegria Vineyard ($45)
Based in the East Bay, Rock Wall produces wines using grapes from throughout Northern California, including Sonoma County. Another great wine produced using Alegria grapes, this Zin is a field blend: it's 75 percent Zin with a touch of 22 other varieties that grow interspersed throughout the Alegria vineyard. It's a juicy wine, epitomizing a Russian River Zin, with lush blackberry, plum, raspberry and baking spices.