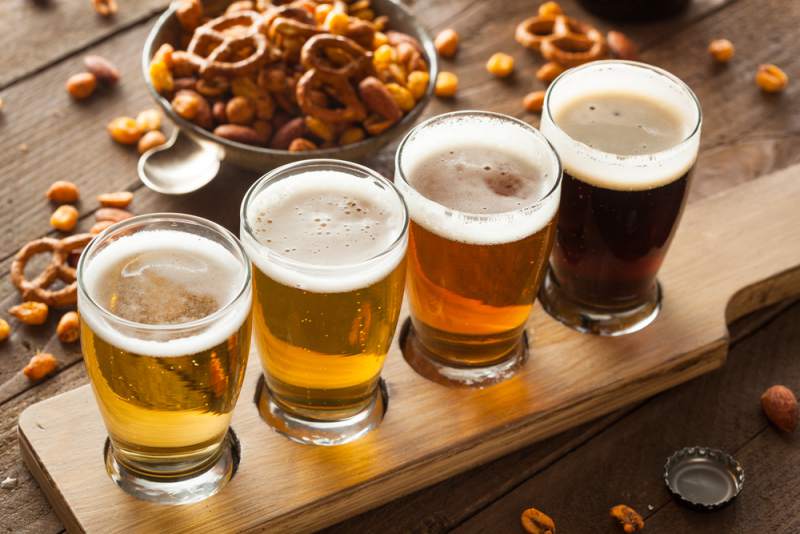 Football season is coming to a close. This Super Bowl Sunday, the Patriots will meet the Falcons in a final face off while millions of people eat unhealthy (delicious) foods, drink all kinds of beer and watch TV. 
If you're looking to pair the game with some good brews, I would recommend lighter beers because, let's face it, there's a lot of downtime during the game when everyone wants to reach for a cold one. Both New England and the state of Georgia are known for great beers, but here in Sonoma County we rival well known beers from coast to coast. Here are 6 local beers to drink during your Super Bowl party: 
Bear Republic Brewing Co. – Pace Car Racer : A hoppy, session IPA with notes of citrus and pine. This brew comes in six-packs and is a great beer to bring to a party. Its light and tasty body pairs well with buffalo chicken wings.
Sonoma Springs Brewing Co. – Kolsch: This Kölsch style beer is light and dry. At 5.2% AVB, it will take you through the entire game. Pair this brew with creamy spinach and artichoke dips with toasty bread.
Lagunitas Brewing Co. – Daytime Pale Ale: A "Fractional IPA" that is dry-hopped and backed by a toasty malt backbone. This brew can be sipped on all day, starting with the pre-game. Pair this delightful beer with nachos piled high with savory pulled pork. 
Russian River Brewing Co. – STS Pils: Everybody needs a little STS in their life. This classic Czech Pilsener is slightly hazy from being unfiltered, has a mile malt character and finishes with hints of zesty lemon and lime and a slight bitterness. Pair this brew with your famous guacamole and salty chips.
Third Street Aleworks – Puddle Jumper Pale Ale: A nice crisp mouthfeel with a balance of caramel and notes of honey, citrus and pine. Drink this during the halftime show – it pairs well with pretty much everything! 
Petaluma Hills – Big House Blonde: This medium bodied beer has a slight creaminess coupled with a light hop and malt character, finishing slightly bitter. Buy this beer in bombers and share it with friends as part of your Super Bowl bottle share!
Sonoma County serves up a variety of great brews, visit these breweries or local bottle shops to pick up your beers for the big game!
Subscribe to Our Newsletters!