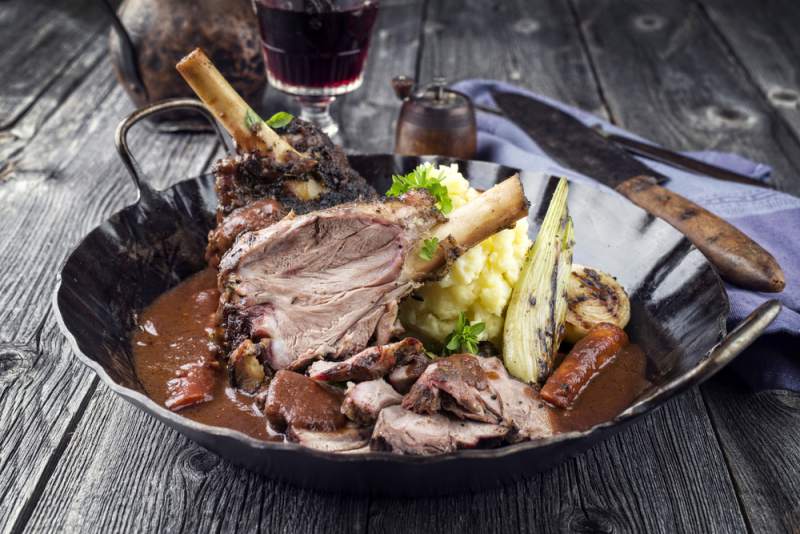 What's the best part of stormy weather? Rainy day reds, of course. On blustery days we crave slow-cooked braised meats and a bright red to cut through the rich flavors. What follows is a tasty line-up of wines that will partner well with meat and delight carnivores.
Copain, 2014 Tous Ensemble, Mendocino County Syrah, 12.9%, $24. This earthy syrah has plenty going on, with flavors of black fruit, smoke and spice, and a savory note of anise in the mix. Tasty.
Foursight, 2013 Anderson Valley Unoaked Pinot Noir, 14.1%, $25. This pinot has generous, layered red fruit, bright acid and finishes dry. It's bright and refreshing, a steal for the quality.
Garnet Vineyards, 2014 Rodgers Creek Vineyard, Sonoma Coast, Sonoma County Pinot Noir, 14.4%, $35. It's a bright and lively food wine, trumpeting tangy red fruit — cherry and strawberry — with notes of mineral and white pepper. Lovely.
Olema, 2014 Sonoma County Pinot Noir, 14.2%, $20. The Olema is surprisingly supple for the price. But its gorgeous red berry aromas set it apart, with a great concentration of bing cherry fruit on the palate. Layered notes of cocoa and spice in the mix. The pinot comes full circle with an impressive, lingering finish.
Enotria, 2012 Mendocino County Barbera, 14.8%, $19. This tasty barbera is weighted to black fruit, although it has a streak of red currant running through it. The red wine has jammy fruit, with notes of smoke and toasty oak. Its crisp acidity keeps the barbera in check.
Subscribe to Our Newsletters!