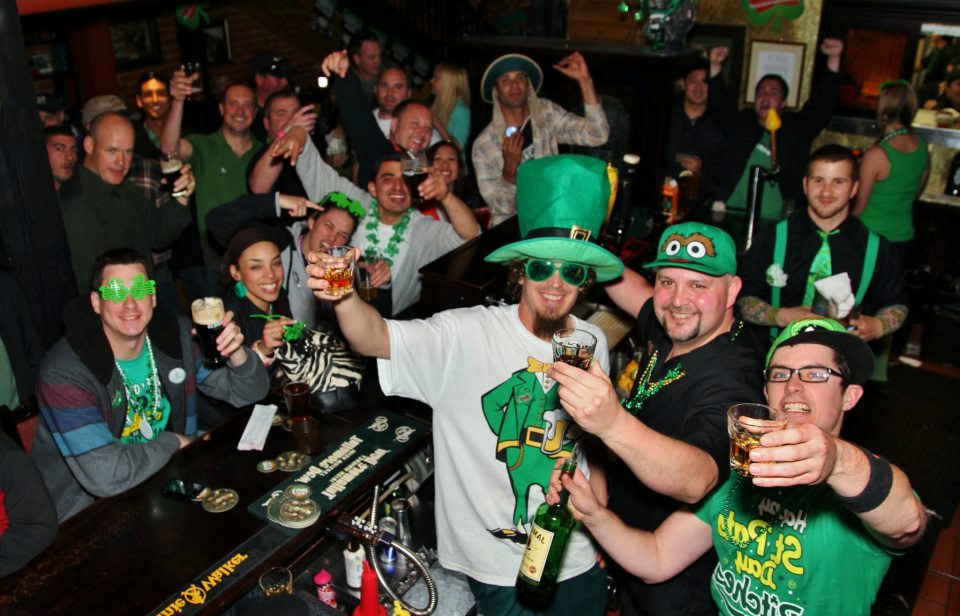 Everyone is Irish on St. Patrick's Day, this Friday, March 17 – and Sonoma County is no exception. This may be Wine Country, but the green beer will be flowing. From the north to the south, here is where to party like a local – or the Irish – this St. Patrick's Day.
Start the day with a green parade 
Healdsburg is known far and wide for its famous St. Patrick's parade. The festivities begin at 6 a.m. at the B&B Lounge, 1239 Healdsburg Ave., followed by a parade around the Plaza at 7 a.m. Over 600 on-lookers will watch green-dressed participants and their pets march around the Plaza, followed by a feast of corned beef and cabbage at the B&B at 1 p.m.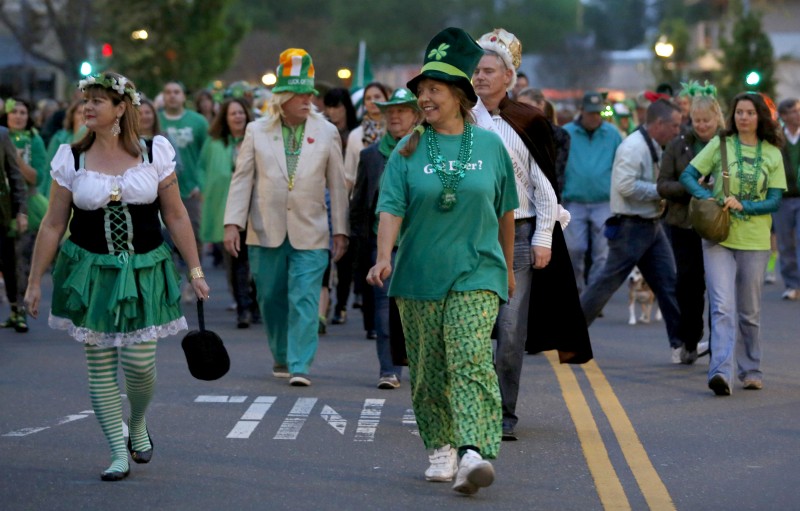 Drink, eat, and be merry for local schools
Located just off the Healdsburg Plaza, Spoonbar will celebrate St. Patrick's Day with gourmet shepherd's pie prepared by Executive Chefs Casey and Patrick Van Voorhis. And it's not just about their guaranteed-to-be-tasty twist on tradition, Spoonbar will donate proceeds made from every Irish coffee purchased plus 10% of the total check to the Healdsburg Education Foundation. 219 Healdsburg Avenue, Healdsburg.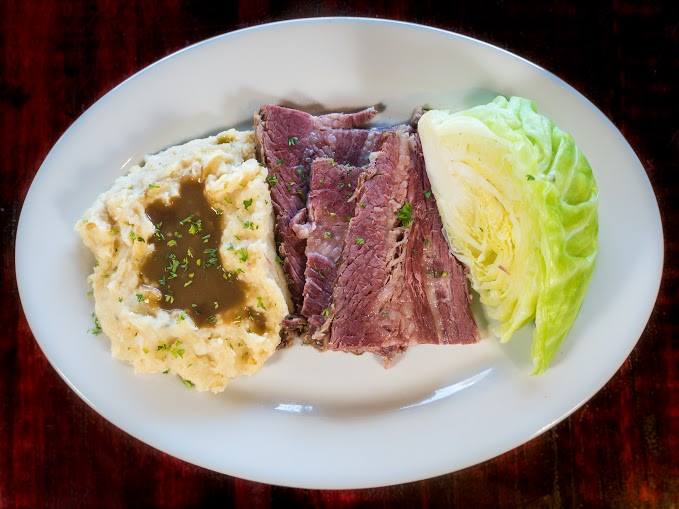 Indulge in genuine Irish pub grub
Stout Brother's Irish Pub will pour green beer paired with corned beef and cabbage all day. The pub is well regarded for authentic Irish cuisine and their large selection of Irish and English beers, making it a palate pleaser for those looking for an authentic "green" experience. 527 Fourth Street, Santa Rosa.
Dance to bagpipes in a beer garden
A self-declared "fine English pub", Santa Rosa's Toad in the Hole will go green with bagpipes, traditional ales, live music and dancing in their sunny beer garden. Football (soccer) will most likely be on the big screen "telly" and the Guinness will be flowing. 116 Fifth Street, Santa Rosa.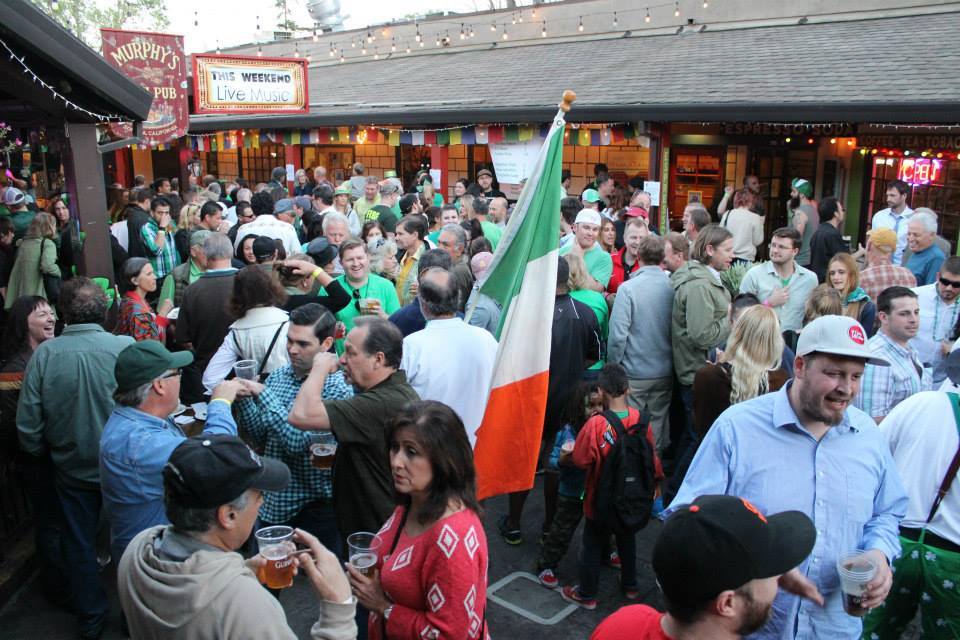 Party off the Sonoma Plaza with the locals
The place to be in Sonoma on St. Patrick's Day is Murphy's Irish Pub. Located just off the historic plaza, this traditional Irish pub will serve an Irish buffet paired with three local bands and traditional Irish music. Don't miss the annual blessing of the pub. The festivities start at 12 p.m. 464 1st Street East, Sonoma. 
Dance away the day, and night, in Petaluma
Local favorite, Maguire's Irish Pub, celebrates the holiday with traditional food and entertainment starting at 10 a.m. Performers from Keenan Irish Dance School will take the stage at 5 p.m., followed by live local music and a DJ spinning music that is bound to get you out of your seat and post-corned beef and cabbage food coma. 145 Kentucky St, Petaluma.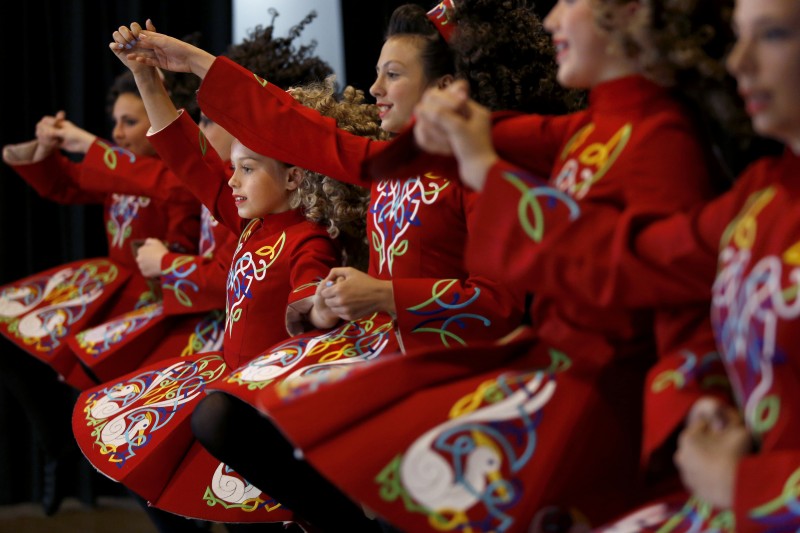 Discover the luck' of the Irish at Bodega's Casino
The only luck you'll have at Bodega's Casino Bar & Grill is of the Irish kind – and the luck of discovering some of the best bar food in the county. Grab a drink and hunker down for a meal of California cuisine meets Irish classics, including rabbit liver mousse, poached steelhead with house made salt cod "shepherds pie", and Irish whisky raisin jam shortbread cookies with sweet clotted cream. Food starts at 12 p.m. until they run out. 17000 Bodega Hwy, Bodega.