Dining Editor Heather Irwin keeps her finger firmly on the pulse of the local dining scene. Her own heart skips a beat whenever she discovers a new favorite, be it a purveyor of French cuisine or a pie shop dream come true. Here are her must-try spots for spring.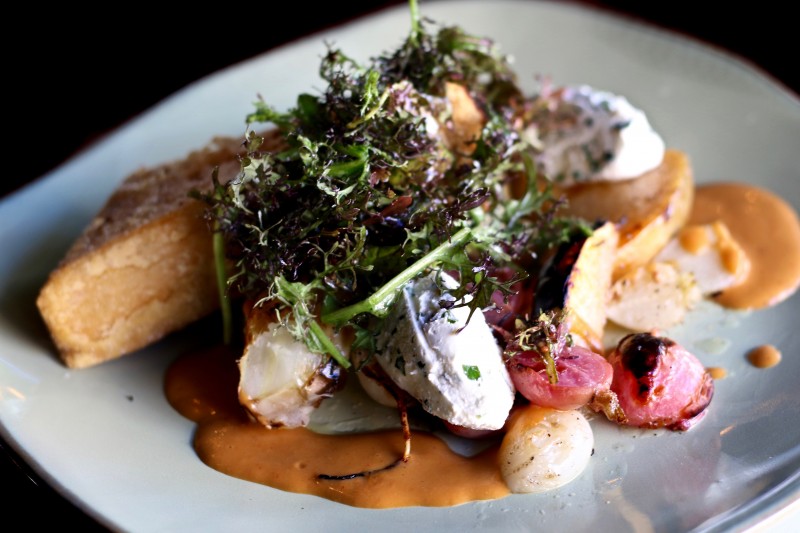 Crocodile Restaurant Has a True Gallic Accent
You won't be hard-pressed to find French culinary traditions or French-trained chefs in just about every restaurant in Sonoma County. But finding a decent boeuf Bourguignon or panisse north of San Francisco? Bonne chance.
Fortunately, both are on the menu at Petaluma's Crocodile Restaurant — recently opened in the downtown theater district — along with other French classics including crispy pumpkin croquettes, cheesy Gougères, house-made charcuterie and steak frites with a distinctly Gallic accent.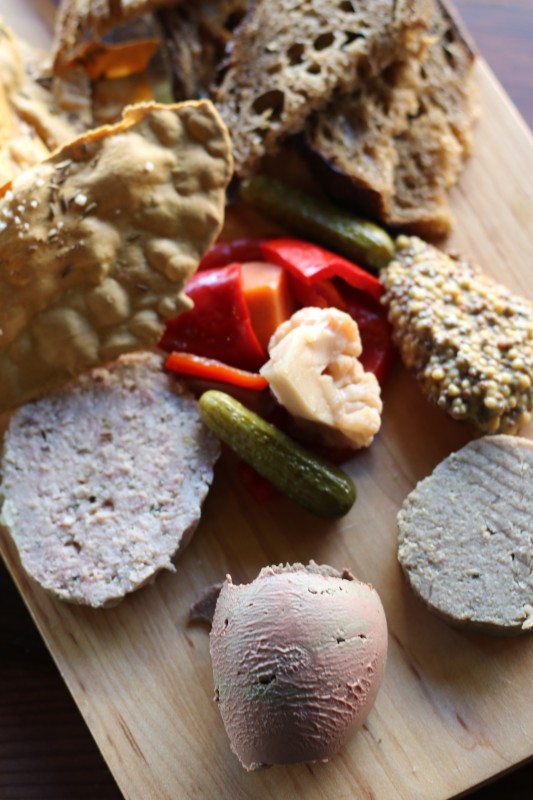 "It's French comfort food," said Moire Beveridge, co-owner of the restaurant. She and her husband, chef Michael Dotson, recently moved to Sonoma County from the South Bay, where they owned a popular Scottish gastropub. Now, they're turning their attention to France. "Both my husband and I had a deep love for the French lifestyle and food," says Beveridge, a native of Scotland. "My family and I used to rent homes in France during the summers and spend months at a time living as the French did," she says of the country's fresh ingredients, time-honored culinary traditions and passion for good food.
"It also held a place in my husband's heart, as he trained in France when he was just starting out as a young chef. There is something elegant yet unpretentious about French cuisine … the techniques are not obvious, and although they can be time-consuming, the results are classic and simply delicious."
Still, Dotson is far from a purist, dotting his dishes with spices and culinary influences from North Africa, the Mediterranean and India. In the restaurant's small, open kitchen, a shelf holds dozens of his favorite seasonings, from piment d'espelette to fenugreek, coriander and alderwood smoked sea salt. "I'm rooted in classics, but became fascinated with Marseille," Dotson says of the southern French port, where the cuisines of North Africa, Spain, Italy and the Mediterranean commingle.
You'll see those spices in dishes like Pumpkin Croquettes ($7), bite-sized balls of sweet pumpkin and breadcrumbs sitting in a pool of crème fraîche and chermoula (a pungent Moroccan herb sauce) or Baby Carrots ($7) with pomegranate and muhammara (a Turkish pepper dip).
Dotson also has a sense of humor with his cuisine, filling his classic puffed cheese Gourgères ($7) with the distinctly American pimento cheese; or serving frites (fries) with "Pyrenees" ketchup, a combination of Heinz ketchup and piment d'espelette, a Basque chile pepper that was popular in his former restaurant. "People wanted their Heinz," he says. So they doctored it up to be a bit more homemade, in the tradition of making everything at the restaurant — even if this one dish happens to be semi-homemade.
More traditional dishes, like panisse, are rare finds north of San Francisco. Made with chickpea flour and water, panisse is a bit like polenta, creamy on the inside, and usually fried and sliced into pieces. Here, the creamy carrot panisse is sliced into a pie wedge served with root vegetables and herbed fromage blanc (a fresh cheese similar to cream cheese but lower in fat). The sauce is far more complicated, as are most French sauces, and Dotson winces as he tries to explain it. "The base is broth," he says, meaning two different broths, in addition to walnuts, chile pepper, vanilla beans, mushrooms and muhammara. Our best suggestion? Just eat it. Don't try to figure it out.
Crocodile Restaurant, 140 2nd St., Suite 100, Petaluma, 707-981-8159, crocodilepetaluma.com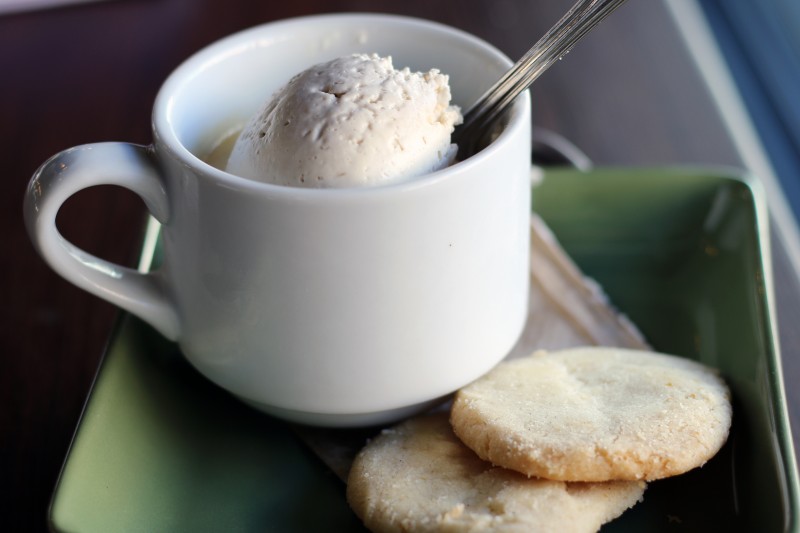 Zosia Cafe and Kitchen
The tiny hamlet of Graton just got the restaurant it's been waiting for in Zosia. Opened by husband-and-wife team Monika and Slawek Michalak, it's a quirky-cool cafe that's Wine Country enough for the espresso-and-pinot set, but offbeat enough for the likes of musician Les Claypool and the west county artist community to tuck into Loco Moco, Polish pierogi and borscht on weekday afternoons, while discussing life's pressing issues. Russian chef Ekaterina Zaitseva has an ever-changing lineup of rib-sticking dishes, from cabbage borscht and Siberian "pelmeni" dumpling soup to kielbasa, polish crepes and a hunter's stew called "Bigos."
9010 Graton Road, Graton, 707-861-9241, zosiacafe.wordpress.com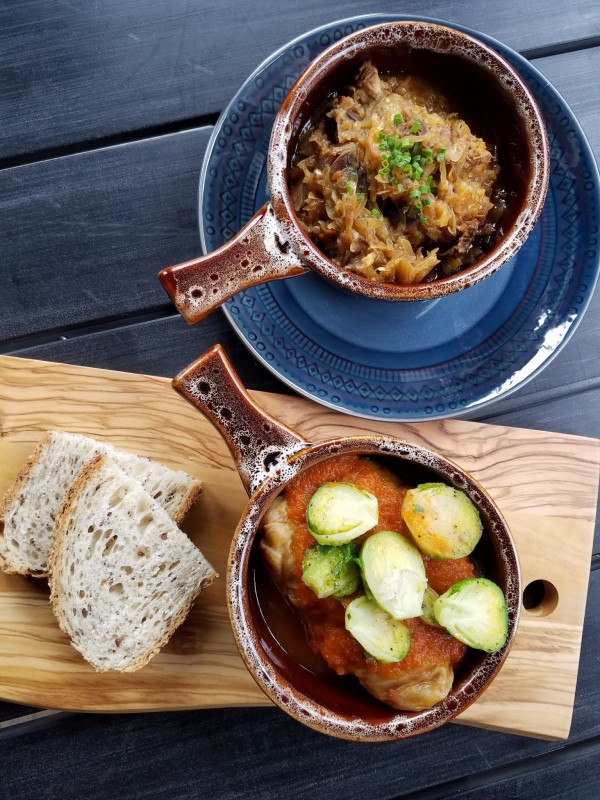 Werowocomoco at Virginia Dare Winery
The newest project from director Francis Ford Coppola, Werowocomoco (don't even try to say it) is a casual cafe dedicated to Native American cuisine. Located inside the former Geyser Peak Winery, Coppola's new winery and restaurant are loosely based on the story of Virginia Dare, the first white child born in the Virginia colonies and takes its name from the historic Virginia Dare winery in North Carolina. According to legend, Dare and the rest of the early colonists mysteriously disappeared. Myth suggests that the settlers assimilated into nearby native tribes, possibly taken to Werowocomoco, an Algonquian settlement. Try the cafe's signature fry bread tacos, made with acorn flour. Toppings include shredded or ground bison, along with pinto beans, grilled butternut squash salsa and chiles. Also on the menu: corn with Cotija, wild rice, pine ice cream, venison chili, bison ribs and Pomo-style salmon sashimi. Prices start at $5, ranging up to $24 for a cedar-planked salmon.
Coppola has faced some criticism for the project, to which he responded in a San Francisco Chronicle editorial highlighting his efforts to consult and take inspiration from Native American advisors. The restaurant also sources from native peoples, offers preferential employment to local tribe members and donates 5 percent of pre-tax profits to America's Native People.
22281 Chianti Road, Geyserville, 707-735-3575, www.virginiadarewinery.com/en/visit-us/restaurant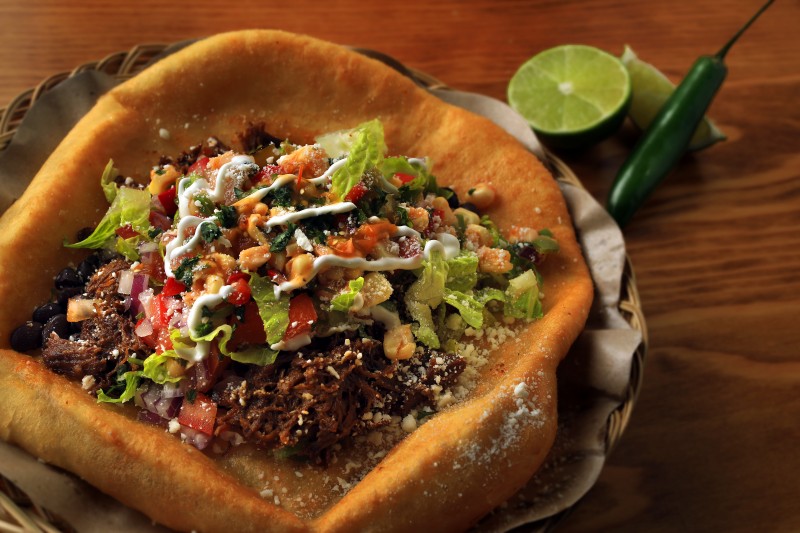 Mamma Tanino's Ristorante
Way off the Sonoma Plaza, Mamma Tanino's is rustic, Italian cuisine straight from a Sicilian. The menu is simple but authentic, with spaghetti alla Carbonara, fettuccine with sausage, pappardelle Bolognese and classics like chicken Marsala and veal scaloppini. Early birds flock to the $15 daily dinner specials from 5-5:30 p.m., which only add to the "hidden gem" quality of this strip mall location in the Sonoma Market shopping center. Reservations are highly recommended, since there can be a wait on busy nights — even with a reservation. Save a little room for the zabaglione, a creamy Italian custard, or homemade cannoli. A solid, and approachable wine list makes this one of our top picks for great Italian food at a reasonable price.
500 W. Napa St., Suite 512, Sonoma, 707-933-8826, mammataninos.com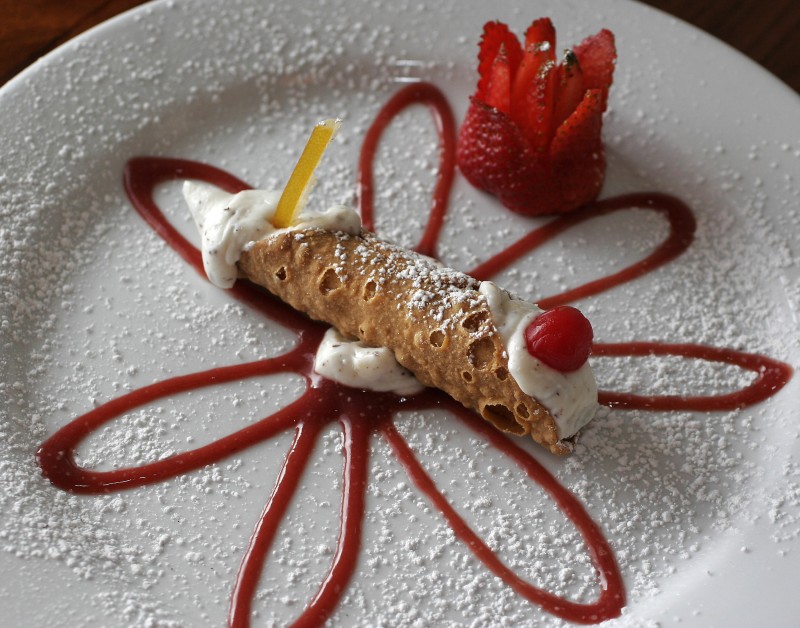 Hippizzazz
We have no idea how to say the name, but this sweet little pizzeria does solid traditional and deep-dish pizzas with plenty of, uh, pizzazz. All the usual suspects, plus a solid Thai chicken pizza (peanut sauce, chicken, basil, carrots, cilantro), roasted potato (think potato skin on a pizza) and the Carnitas de Jalisco (slow-roasted pork, pico, queso fresco). The rarely sighted calzone and stromboli are also available, along with nachos, curried lettuce wraps, mac-and-cheese and pesto breadsticks. A tiny indoor space, but great for takeout. Gluten-free crusts available. Closed Tuesday.
280 S. Main St., Sebastopol, 707-634-6530, visit on Facebook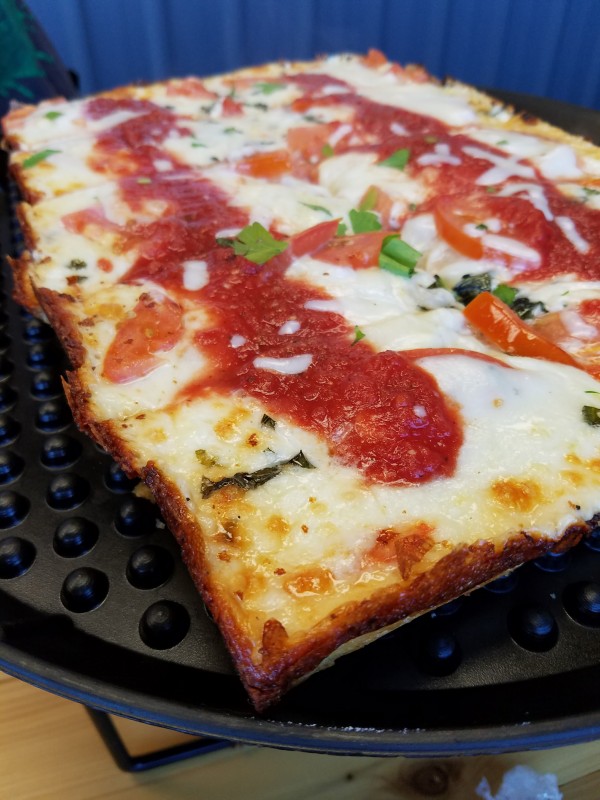 Trading Post Restaurant & Bakery
This long-anticipated Cloverdale restaurant is yet another feather in the cap of the emerging north county dining destination. Though the small bakery has been open more than a year, the main dining room opened in November with a hearty Sonoma Countyinspired menu that includes a house-ground burger on their own brioche, fried chicken thighs, Liberty Farms duck confit over seaweed, Blue Leg Farms roasted chicken and porchetta. We love the "daily toast," which on our visit was smoked avocado with grilled beef tongue and fermented chile relish. At the helm is Erik Johnson, former J Vineyards chef and Dry Creek Kitchen alum. Opening hours: Restaurant: Wednesday through Sunday 5 – 9 pm; Bakery: Wednesday through Saturday 1 – 6 pm. 
102 S. Cloverdale Blvd., Cloverdale, 707-894-6483, thepostcloverdale.com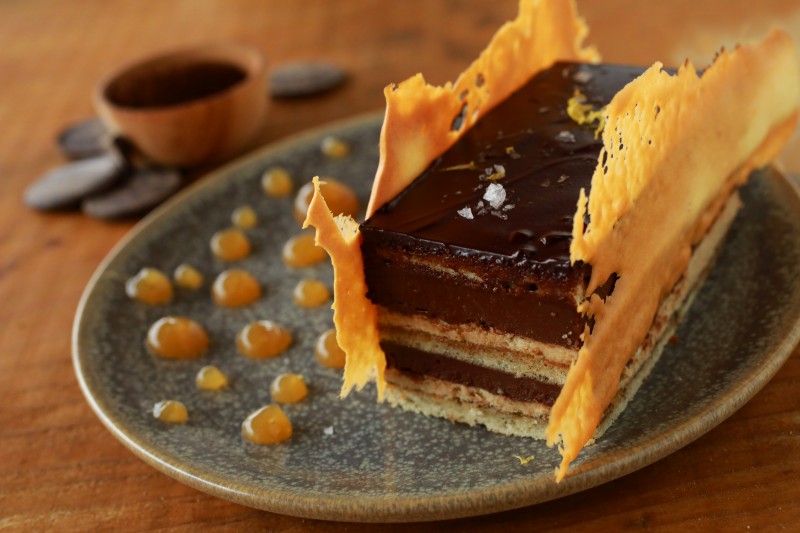 The Whole Pie
We've been cheering for farm market baker and Zazu server Trishia Davis as she's documented the building over the past year of the dream pie shop she and business partner Julia Freis envisioned. The Whole Pie features lunch or dinner in a crust, with sweet and savory slices and hand pies (along with whole pies, of course) including: the "Sweet Tooth" made with butterscotch pudding and a dash of curry; "Holy Moly" with chicken mole in a cocoa crust; "Mister Crunchy" with prosciutto and Emmentaler cheese in a Dijon béchamel; and "Beer Belly" with beer-braised short ribs, onions and aged English cheddar. Beer, cider and wine are served along with coffee and craft soda. Open 11 a.m. to 7 p.m. Wednesday through Monday, closed Tuesday.
2792 4th St., Santa Rosa, 707-843-4365, thewholepieshop.com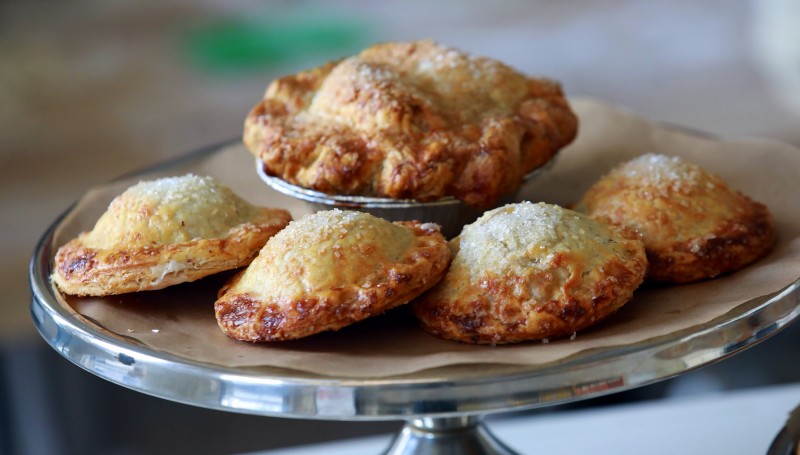 Subscribe to Our Newsletters!