Hectic at work and non-stop at home? It's time to pencil in a weekend with your besties. These 3 Sonoma County hotels have everything you need for a girls getaway. Pair your stay with winery visits, farm-to-fork cuisine, serene spas and serious shopping and your ladies retreat will be one for the books.
Gaige House – Glen Ellen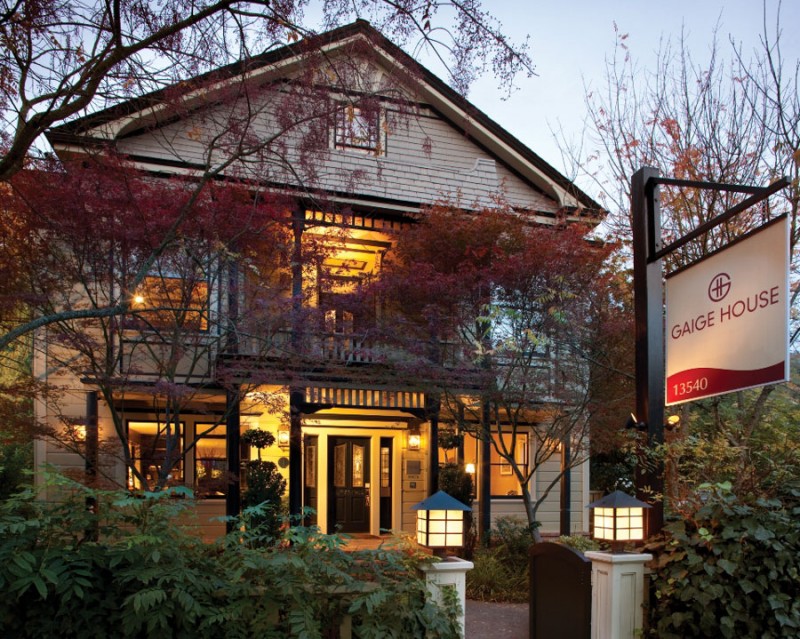 The Gaige House in Glen Ellen is a restored 19-century home that's been fully remade into an Asian-inspired hotel. The luxurious surroundings and high-end amenities make for a memorable ladies weekend where relaxation is de rigeur.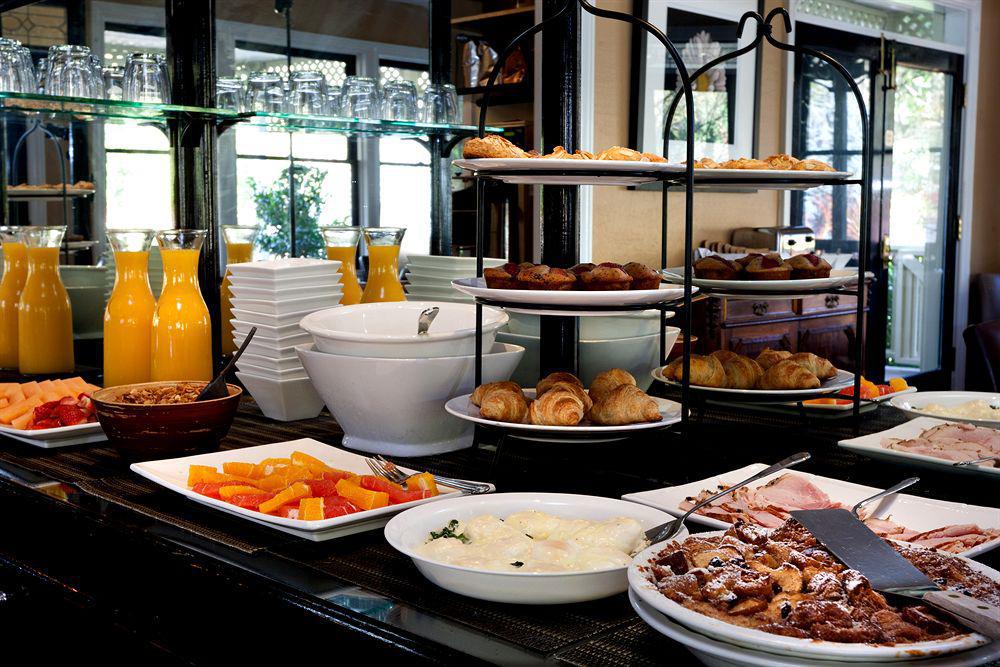 Breakfast is an important part of making sure you're ready to take on the town. Gaige House features a sumptuous buffet that will often include entrees like blueberry pancakes, artichoke quiche or Grand Marnier french toast. This is your weekend off – no talk of diets allowed.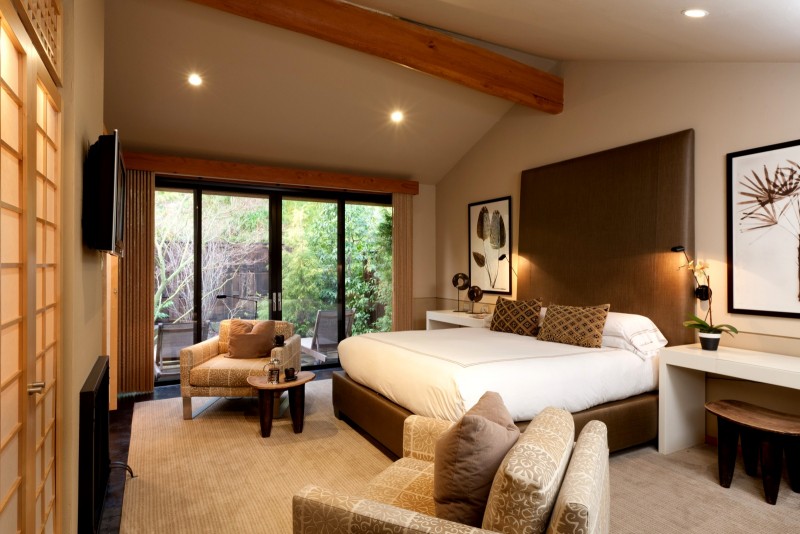 Rooms: The rooms at Gaige House are sizable, with the biggest being 715 square feet, and  come with all the amenities you and your girlfriends to get ready for a day (and night) out on the town. There's a small refrigerator, big screen TV, iPod docking station, and a fireplace to sit in front of while planning your ultimate weekend itinerary.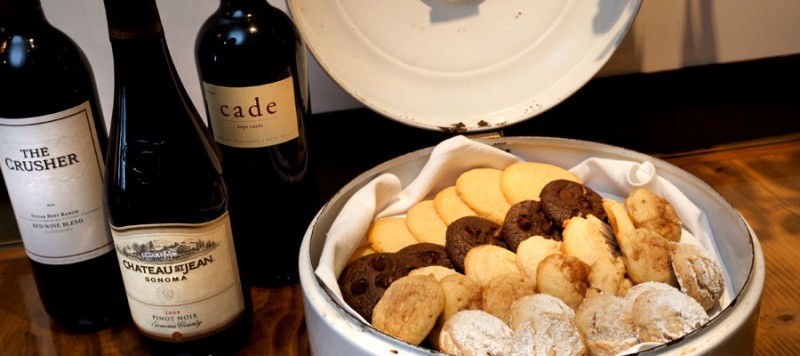 An important perk: freshly-baked cookies available from mid-day on. The cookies are slyly placed in the lobby across from the front desk. No one will raise an eyebrow if you grab one – or two – before heading out.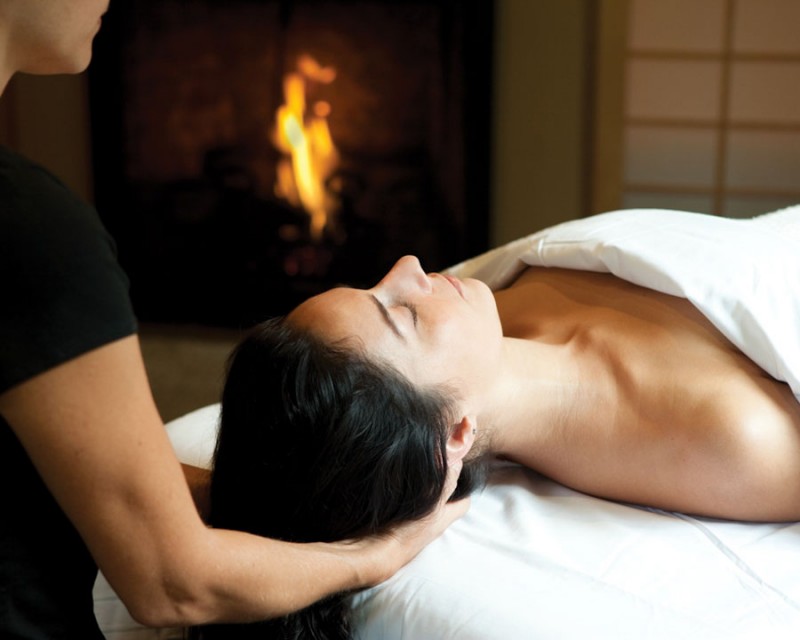 Spa: If your girlfriend getaway is all about relaxation, Gaige House won't disappoint. Their Sanctuary Spa offers in-room treatments, or an outdoor massage in a private cabana. Pamper yourselves before a night out, or after a day of exploring the quaint town of Glen Ellen and its sylvan surroundings.
Adventure: If you and your friends are the adventurous type, you may enjoy taking a Hike & Wine, Art & Wine, or Literary Legends Tour. Recommended by Gaige House and put on by Active Wine Adventures, these tours will take care of your adventurous and wine aficionado side, all in one.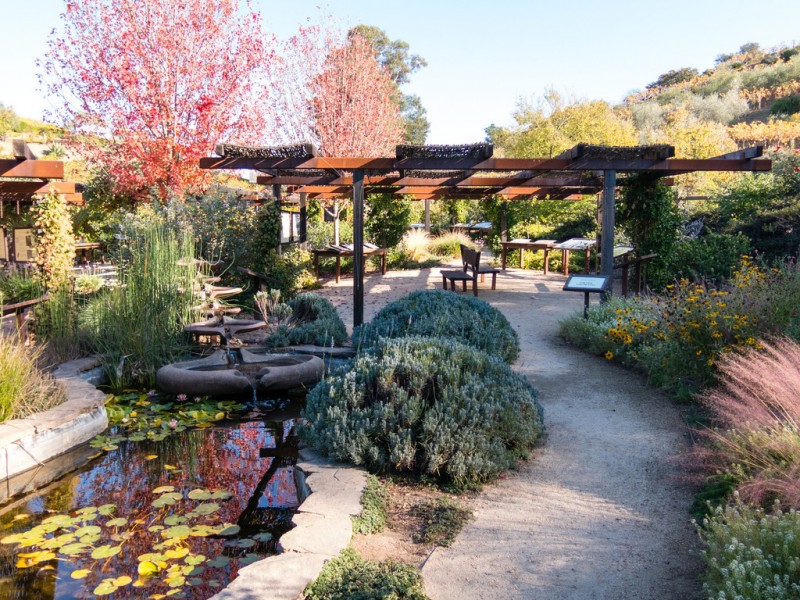 Wine tasting: When in Sonoma, taking care of just your wine aficionado side is simple. Benziger Winery is a close 1.4 miles from the hotel – take a tour of the caves, walk through the fields, or just relax in the tasting room.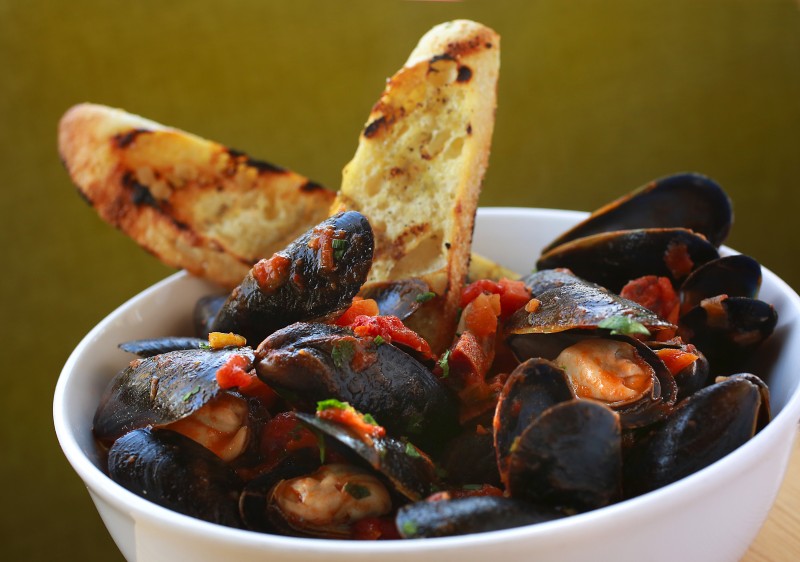 Dinner: When it's time to wind down and have a good dinner with great friends, the Fig Café is within walking distance from the Gaige House. The Fig serves up a selection of small plates and entrees that include gastronomic delights like truffle fries and Mt. Lassen trout. After such a fun-filled day, those crisp sheets and soft mattresses will look especially enticing.
Reserve your weekend escape: Gaige House 13540 Arnold Drive, Glen Ellen, CA 95442, (707) 935-0237. www.gaige.com
Kenwood Inn and Spa – Kenwood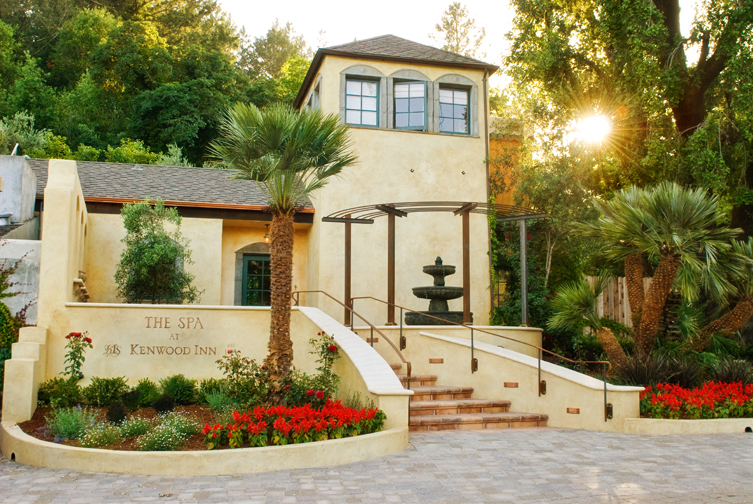 The Kenwood Inn and Spa, set amidst vineyards in a Mediterranean villa, will make you feel like a principessa. This is another upscale getaway destination, and is spot on for a once in a lifetime gathering of friends who may not have a chance to see each other that often.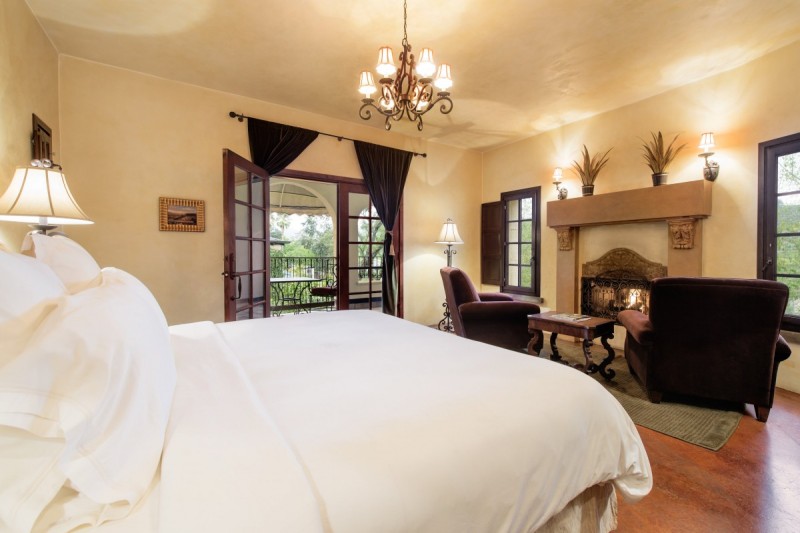 Rooms: Each room is regally appointed and, because the Kenwood Inn wants to cater to adults, the rooms are not equipped with televisions. Instead, there are three courtyards, a pool, and two hot tubs. This is a great setting for catching up on all the latest news and gossip with friends you don't get a chance to see very often.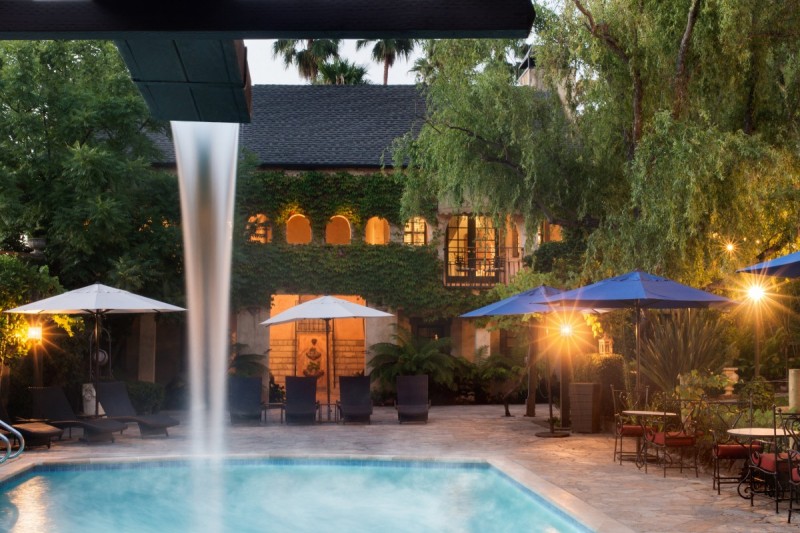 Spa: Many of the spa treatments at Kenwood Inn and Spa can be booked with a package deal that you may want to consider when reserving rooms. Besides their signature Vinotherapy treatment, there are full body massages and anti-aging facials – all great ways to look and feel fully relaxed when you head home.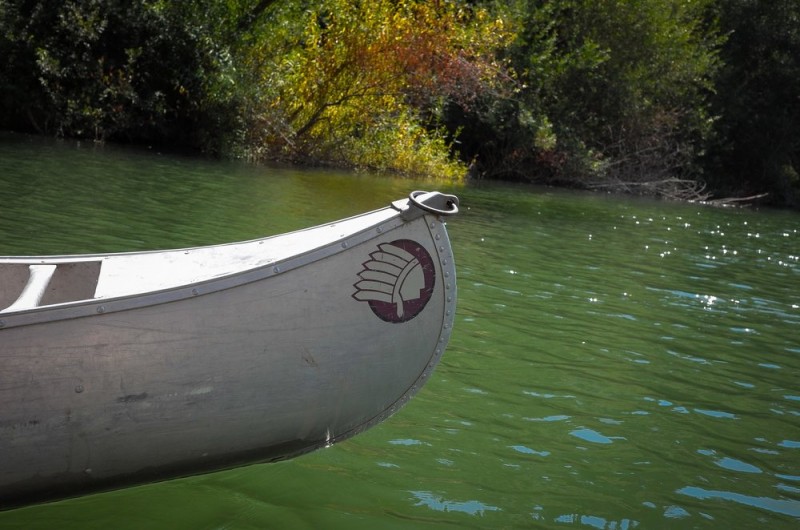 Adventure: Kenwood Inn recommends booking a canoe trip through Burke's Canoe Trips in Forestville. Located about thirty miles away from the Inn, this will be a memorable outing for the ladies on your trip who aren't from Sonoma County.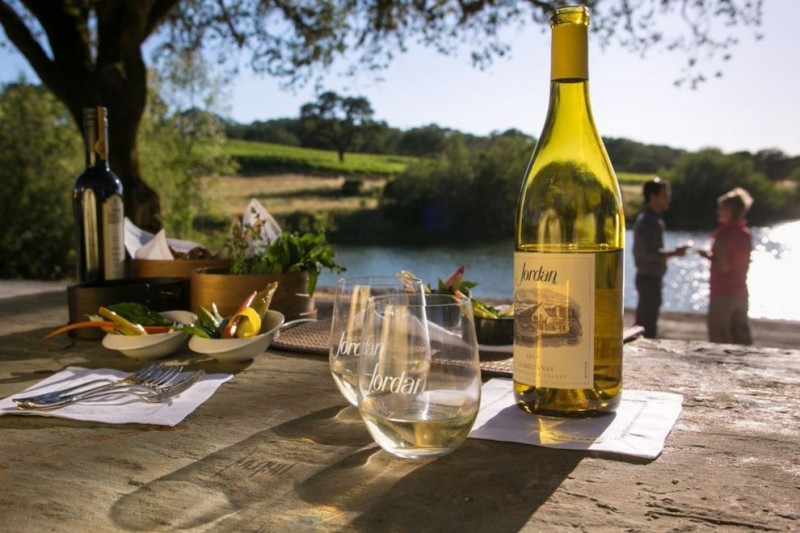 Wine tasting: While you can choose to take your group out to small production and boutique tasting rooms in the Sonoma Valley, like St. Francis Winery, Chateau St. Jean, or the Kunde Family Winery, you may just want to sit down and relax: as you should. Luckily, the Kenwood Inn has an extensive list of local wines. So, even if you're too tired to head to the myriad wineries, you can still sit back and sip on their offerings.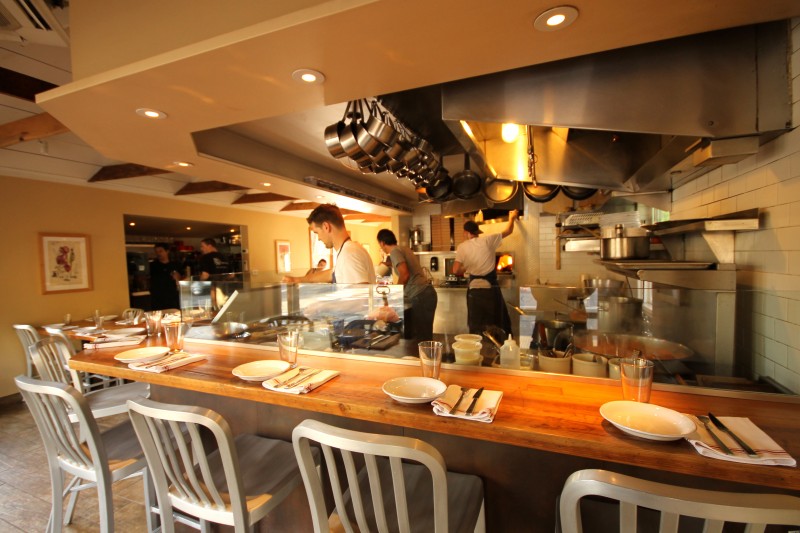 Dinner: Enjoy an Italian-inspired locally sourced menu at the Kenwood Inn, or dine out at Glen Ellen Star, 3 miles up the road. This small eatery is well ranked, and will have something for everyone in the group – from pizza to small plates.
Reserve your weekend escape: Kenwood Inn and Spa 10400 Sonoma Highway 12, Kenwood, CA 95452. (707) 833-1293. www.kenwoodinn.com
Sonoma Creek Inn – Sonoma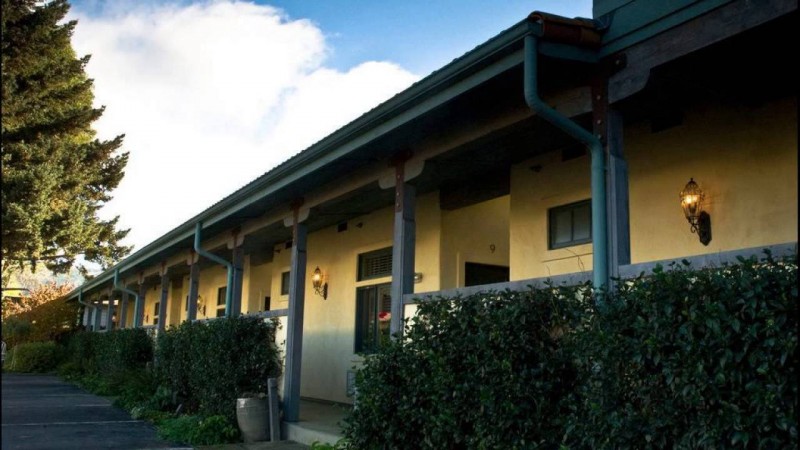 For girls on a budget, the Sonoma Creek Inn will give you a great getaway – without costing you an arm and a leg. This Inn in Sonoma has has 16 rooms, most with private outdoor patios or porches.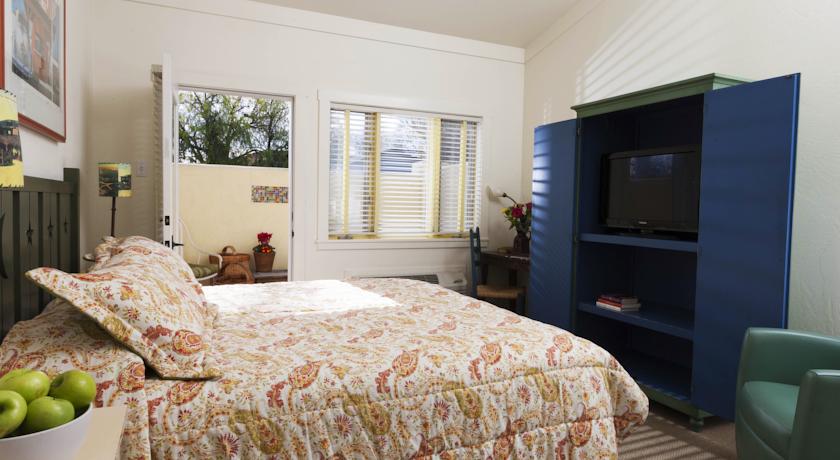 Rooms: The rooms are updated and comfortable, with all the amenities you need to get yourself and your friends ready for a day of exploring Sonoma County. A Keurig coffee maker and mini-refrigerator in each room guarantees you can make a fresh cup of coffee after an overindulgent trip to the Bartholomew Park Winery, or any of the other vineyards found close by.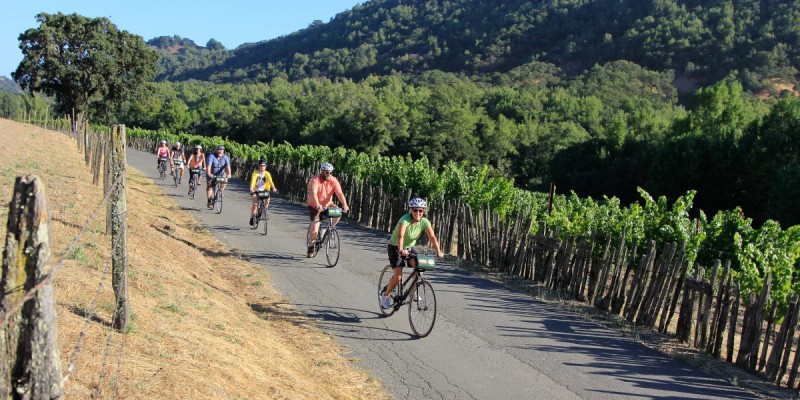 Adventure: Sonoma Creek Inn has a partnership with Sonoma Adventures, and they will give guests a $5.00 discount off the bicycle rental rate. They also provide complimentary drop-off and pick-up of their bicycles directly to and from the Inn. If this is the kind of adventure you think you'll be in for, don't forget to pack sneakers along with your heels.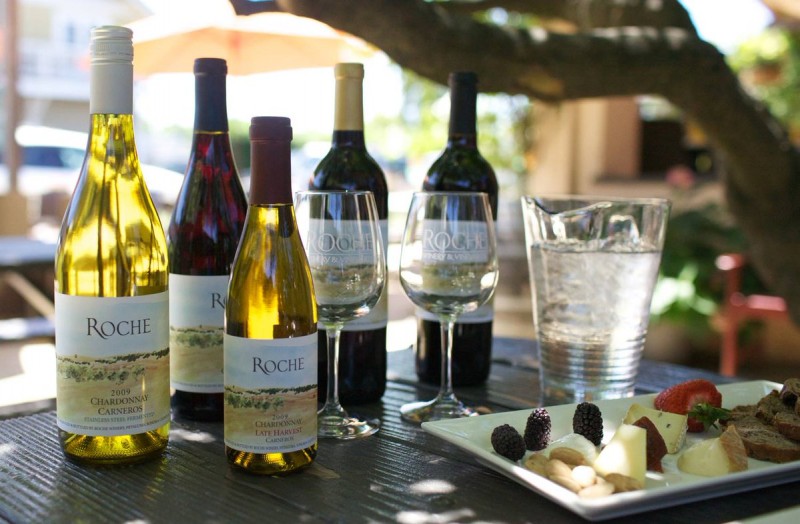 Wine tasting: The Sonoma Creek Inn recommends Ravenswood Winery, which is primarily known for its hearty reds, or the Roche Tasting Room where you can sip on a Chardonnay inside or outdoors, as well as grab a quick bite to eat.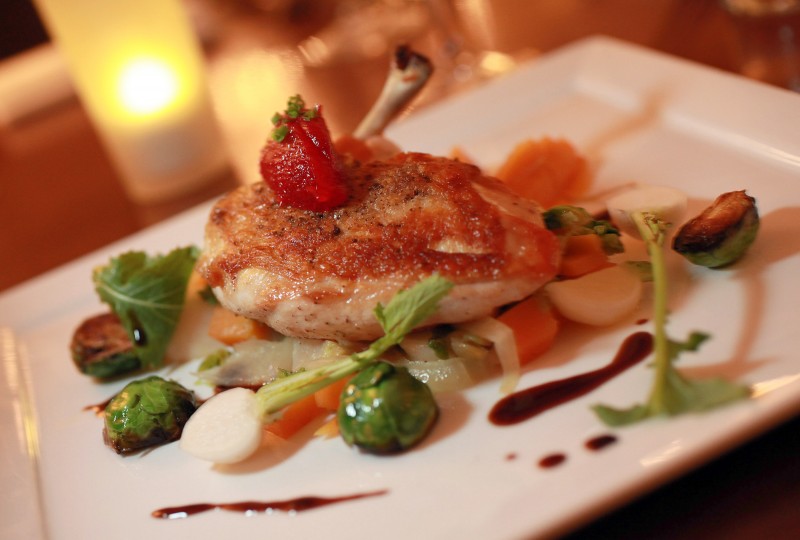 Dinner: If you're ready to splurge on some exquisite cuisine, the El Dorado Kitchen, right off of 1st Street in Sonoma, is your spot. This restaurant specializes in Sonoma farm-driven cuisine, so the menu changes with the seasons, but everything tastes amazing no matter what time of year you stop by.
Reserve your weekend escape: Sonoma Creek Inn 239 Boyes Blvd., Sonoma, CA 95476, www.sonomacreekinn.com
Looking for more things to do in Sonoma County? Click here