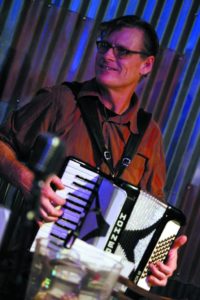 Close your eyes and you'd think you were in a bar on a Louisiana bayou. The dance hall is packed. The band plays zydeco, which melds French and Caribbean music styles, with accordions and washboards front and center. Dancers fill the floor, quickstepping and stomping. Beer flows, and the high-energy beat surges through everyone.
But you're not in Louisiana. You're in Sonoma, where a zydeco craze has taken hold.
Zydeco became a fixture in the Bay Area when black Creoles migrated from Louisiana to find work in the shipbuilding industry during World War II. With the Creoles came their music, and zydeco found a new home, gaining popularity in the 1970s and '80s.
For 25 years, Sonoma-based Gator Beat — now Gator Nation — played zydeco, regularly selling out Little Switzerland (now Rossi's 1906) and building a scene based on music, dancing and fun. Sonoma is also a popular stop for other zydeco bands, including the Tri-Tip Trio, featuring members of the Zydeco Flames.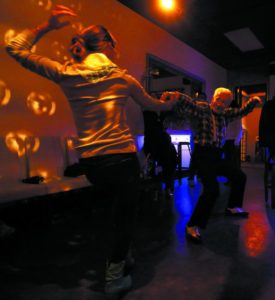 Robert O'Maoilriain, known as the singer Sonoma Satchmo and owner of the Sonoma Speakeasy and American Music Hall, incorporates pop covers into his zydecoinfluenced performances, known as "swamp pop." His bar in downtown Sonoma fills up by 8 p.m. for free, nightly live zydeco and Southern blues. Another local act, T-Luke & the Tight Suits, fronted by Lucas Dominigue (son of Gator Beat founder Richie Domingue), sells out venues with energetic, colorful performances.
"People can really connect to zydeco. The beat is accessible and upbeat, and the lyrics are relatable," O'Maoilriain said. "It's a timeless sound."
And it remains as timely as ever, even in Wine Country.
Rossi's 1906, 401 Grove St., Sonoma, 707-343-0044, rossis1906.com
Sonoma Speakeasy and American Music Hall, 452 First St. E., Sonoma, 707-996-1364, sonomaspeakeasyandamericanmusichall.com