We love any excuse to celebrate the food and wine bounty of the North Coast region, and on Saturday, June 9, we'll do just that at The Press Democrat's North Coast Wine & Food Festival at SOMO Village in Rohnert Park. Over 60 award-winning wineries, pouring 90 Gold Medal wines, and 20 acclaimed chefs, serving up delicious bites, will be the stars of the show.
It's a must-attend event for any wine lover seeking to discover the best wines from Sonoma, Napa, Lake, Marin, Solano and Mendocino counties. It can also be a bit overwhelming – with so many wines to try in one afternoon, where do you begin? To help guide your palate, below are 17 award-winning wines you must try at the North Coast Wine & Food Festival. (As always, if you're planning on drinking alcohol, make sure you have a designated driver or book a taxi/Uber/Lyft).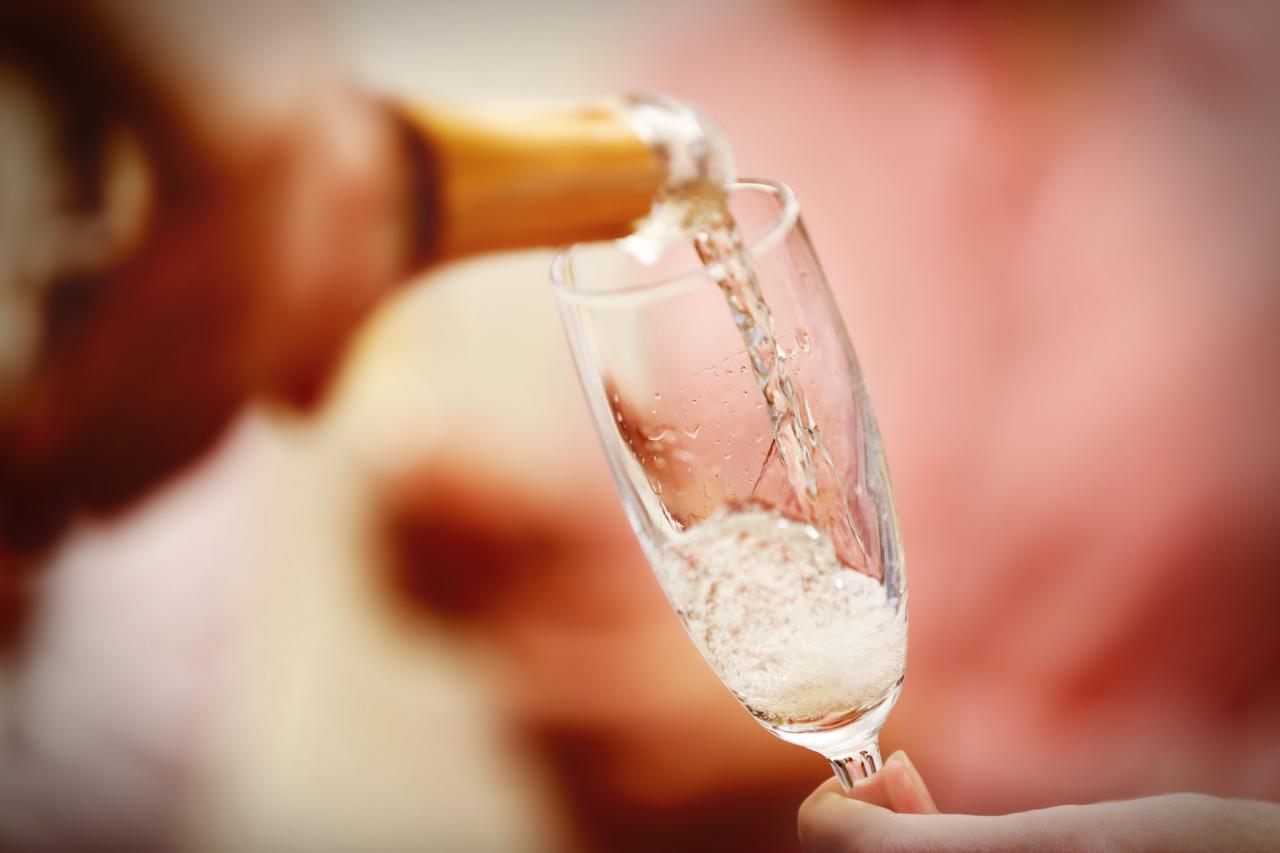 BUBBLES, BABY
Gloria Ferrer 2008 Royal Cuveé 
A consistent favorite, this "Best of Class" sparkler is called "Royal" because the first vintage was served to the King and Queen of Spain in 1987. Judges call it a "classy" wine as well as noting a nutty, yeasty flavor that has helped to define Northern California sparkling wine.
ROSÉ ALL DAY
Rodney Strong Vineyards 2017 Rosé of Pinot Noir, Russian River Valley
Warm weather can only mean one thing: rosé! Rodney Strong's rosé earned a whopping 98 points from judges, of which one declared "I would buy this wine for my cellar." Its delicate pink color is a crowd pleaser and its savory acid makes it a perfect wine for dining al fresco with any meal – especially the grilled octopus with salsa verde by Chef Mike Mullins of Perch and Plow, served at the festival.
Navarro Vineyards 2017 Rosé of Pinot Noir, Anderson Valley
Folks who've tapped into the quality and affordability of Mendocino County's Navarro Vineyards won't be surprised to see this rosé take home a gold medal. The pretty pink rosé of pinot noir was called "crisp, bright, lovely" and refreshing by judges, making it a must-taste for any pink water fan.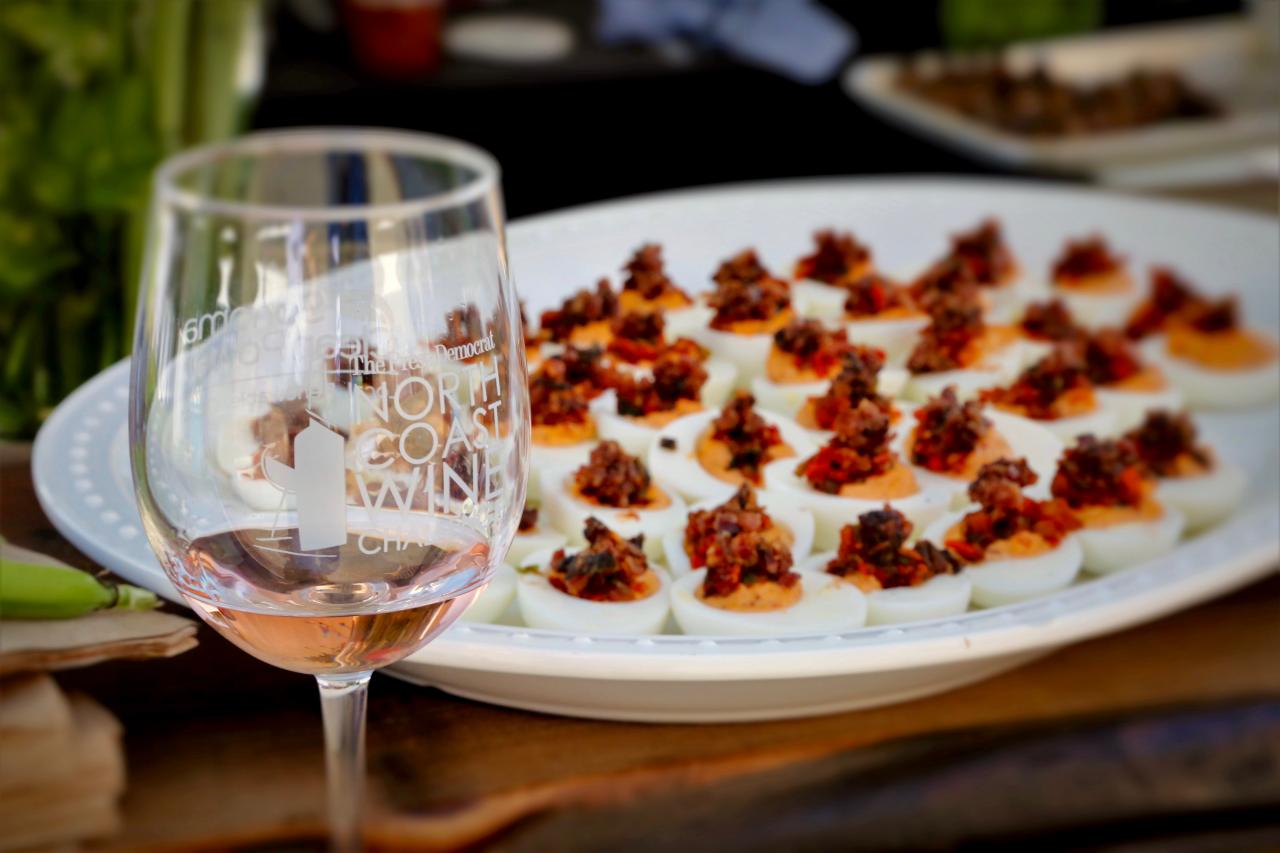 PATIO POUNDERS
J. Rickards Winery 2017 Croft Vineyard Sauvignon Blanc, Alexander Valley
Summertime calls for fun times, and fun times call for sauvignon blanc. Don't miss a sip of J. Rickards' Croft Vineyard sauvignon blanc, which was named "Best of Show White" for its delicate, aromatic and floral nature with a touch of red apple. Judges called it "sauvignon blanc at its best." Grab a splash to pair with the sustainable oyster tartare served by the Monterey Bay Aquarium's resident chef, Matt Beaudin.
Trecini 2017 Sauvignon Blanc, Russian River Valley
If you haven't caught onto Trecini's sauvignon blanc, this festival is the excuse you need to do so. A gold medal winner this year, it's an easy drinking wine that epitomizes the balance of citrus and minerality found in both new and old world sauvignon blancs. The judge's put it perfectly: "a sauvignon blanc lover's delight."
CHARDONN-YAY
Soda Rock 2016 Chardonnay, Mendocino County
Soda Rock, a Sonoma County winery, wins the "Best of Mendocino County" award for their new chardonnay. This chardonnay has a silk mouthfeel with a nice balance of citrus and oak, so much so that one judge said "I'd swipe right for this wine." Don't forget to snap a selfie after meeting this wine the first time!
Frank Family 2016 Chardonnay, Carneros
This year marks the Frank Family's 25th anniversary producing wine, and this year they earned a gold medal for their chardonnay, made with grapes from the Carneros region in south Sonoma County. Judges called it "flat out delicious" for its notes of pear, apple and white peach.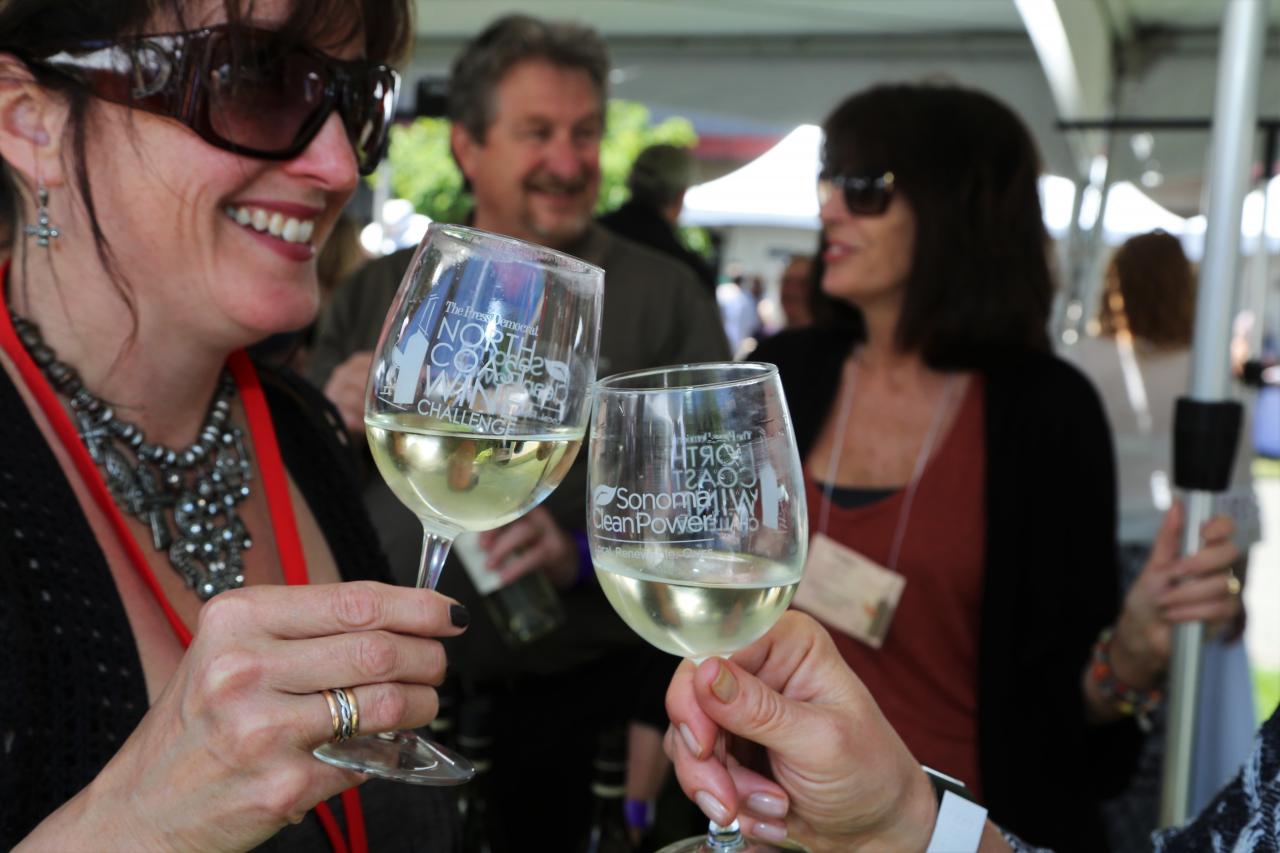 WICKED WHITES
Anaba Wines 2016 Turbine White, Sonoma Valley
A Rhône blend of viognier, marsanne and roussanne, Anaba's Turbine White earned a gold medal and 95 points from judges. They liked the stone fruit and papaya flavors, which they called "well integrated," and the hint of white pepper on the tip of the tongue. "Very well done blend, very pleasant finish," said judges. It's primed for pairing with Hog Island Oysters, available at the festival.
Husch 2017 Chenin Blanc, Mendocino
A perfect sipper for springtime, Husch's chenin blanc was called "liquid gold in a bottle" and it earned a gold medal to boot. Husch has been making chenin blanc since 1984, and that experience shows, and tastes, in this wine, which will satisfy sauvignon blanc- and chardonnay lovers alike.
PINOTPHILE PICKS
Kokomo Winery 2016 Gopher Hill Peters Vineyard Pinot Noir, Sonoma Coast
A party in Sonoma County isn't complete without pinot noir, and if you're gonna drink it, it might as well be "The Best of the Best." And that's what you get with Kokomo's pinot, which was named the "Best of Show," "Best of Sonoma County," and the "Best Red Overall." Judges praise its depth and complexity, which is lush with notes of cherry pie and mulberry. They put it best: "Simply a phenomenal wine."
DeLoach Vineyards 2015 Marin County Pinot Noir 
Marin County has grapes? Yes, they do! DeLoach won "Best of Marin County" with their single vineyard designate pinot noir. This pinot has rich notes that represented the varietal well, according to judges, including a "Christmas type spice" that warmed their souls enough to earn this wine an award.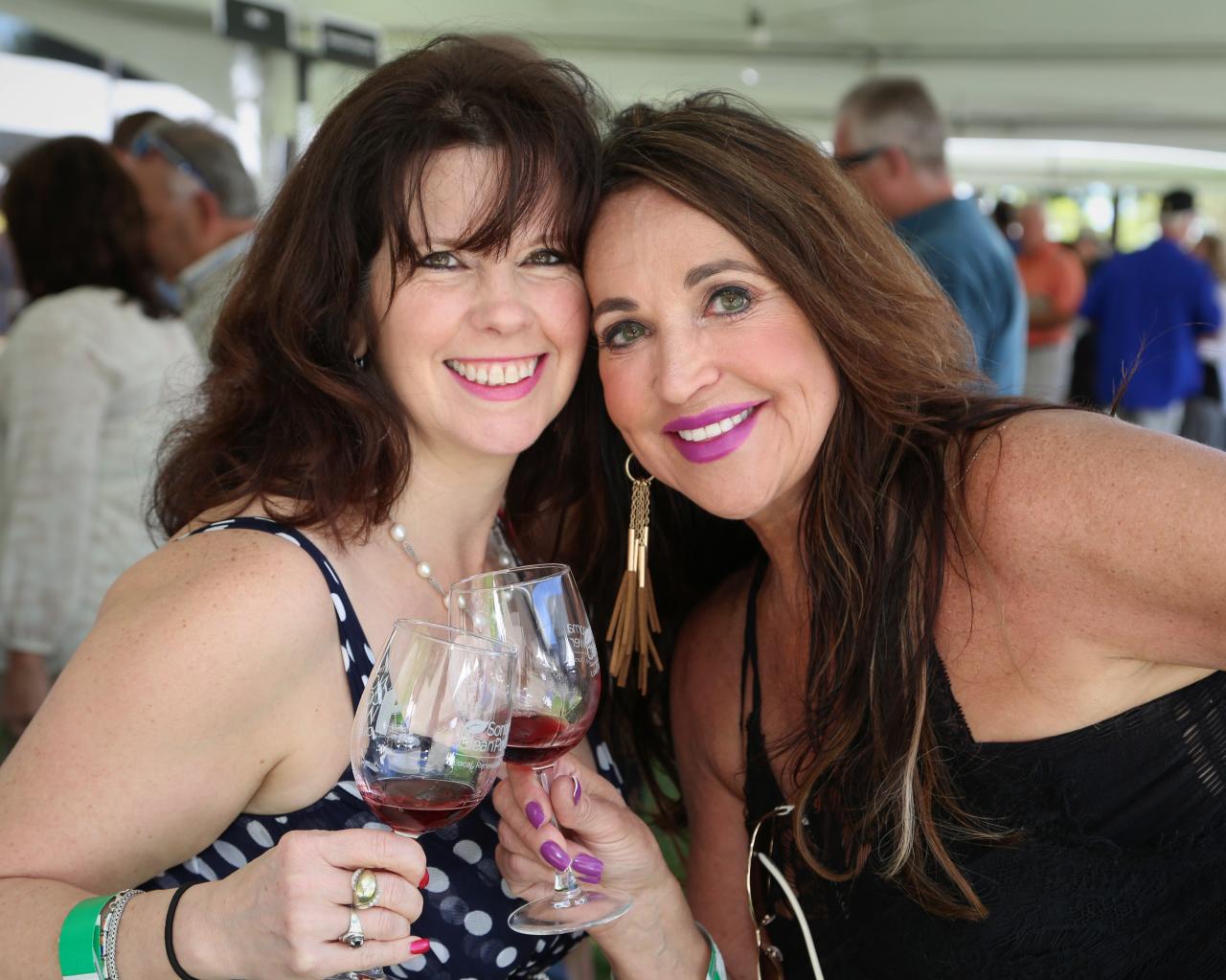 BOLD REDS
Buena Vista Winery 2016 The Sheriff of Buena Vista, Sonoma County
With its signature gold sheriff badge label, which serves as a tribute to one of California's first sheriffs and the father of the California wine industry, Agoston Haraszthy, this bottle stands out on even the busiest of party tables. The judges agreed, saying it "turns heads." A gold medal winner, this wine is a big blend of bordeaux varietals (and a touch of grenache and mission grape!), the only thing missing is a juicy steak.
Miro 2015 Ponzo Vineyard Old Vines Reserve Zinfandel, Russian River Valley
Winemaker Miro Tcholakov put Trentadue Winery on the map with his award winning wines. Today, he also creates wines under his own label, aptly named Miro. His Ponzo Vineyard Old Vine Zin earned him a gold medal from judges, who declared it a full-bodied, port-like zinfandel that is easy to drink. Sounds like a great pairing for girl & the fig Chef John Toulze's pecan shortbread with duck liver mousse and apricot jam.
GO CAB OR GO HOME
Mudita Wines 2014 Cabernet Sauvignon, Napa Valley
Mudita Wines is most likely a new name for many wine lovers, but be sure to stop by their table at the festival to try their cabernet sauvignon, which was named "Best of Napa" by judges. This small production cab earned 95 points for its notes of iris, cassis and what judges called "decadent chocolate." Sounds like the perfect glass to savor while people-watching at the festival.
Cache Creek Vineyards 2014 Reserve Cabernet Sauvignon, Lake County
Animal lovers and eco-friendly wine nerds can't pass up this Cache Creek Vineyards cab from grapes grown on sustainable vineyards among an animal sanctuary. Judges noted flavors of Chambord, butterscotch, red fruit and caramelized wood tones, which earned it 94 points and the title "Best of Lake County." After a swirl and a sniff, head over to Chef Mark Stark's table to pair this cab with his crispy pastrami tacos.
SWEET & STICKY
Sonoma Cutrer Vineyards 2015 Late Harvest Chardonnay, Russian River Valley
After an afternoon of indulging, nothing settles the stomach like a little digestif, and that should be Sonoma Cutrer's Late Harvest Chard. These chardonnay grapes sit on the vine a little longer than their "non sweet" siblings, to create a sipper that judge's call "luscious" and "delicious" with notes of honey. Yum.
Subscribe to Our Newsletters!