A 3,000-gallon alembic pot still is a sight to behold. Towering nearly 30 feet high inside owner Adam Spiegel's Rohnert Park distillery, it's a potbellied behemoth that looks like something out of "Aladdin." The genie in this mighty bottle, however, is whiskey.
Around for a decade, quietly picking up awards for its hyperlocal grain-to-glass whiskeys, Sonoma Distilling Co. was one of the first distilleries in Sonoma County, and the only one dedicated exclusively to whiskey. Spiegel began his journey making a modest 200 gallons a year. Over the next six years, he expanded the business, producing  up to 1,500 gallons annually.
This year, he's moved to an even bigger facility and hopes to reach 25,000 gallons. The new place also has space to smoke the grains with California cherrywood, fermenting tanks, alembic stills large and small, and a new tasting room. There are plans to bring in a hop facility (whiskey, after all, starts as beer) to close the loop on a one-stop shop.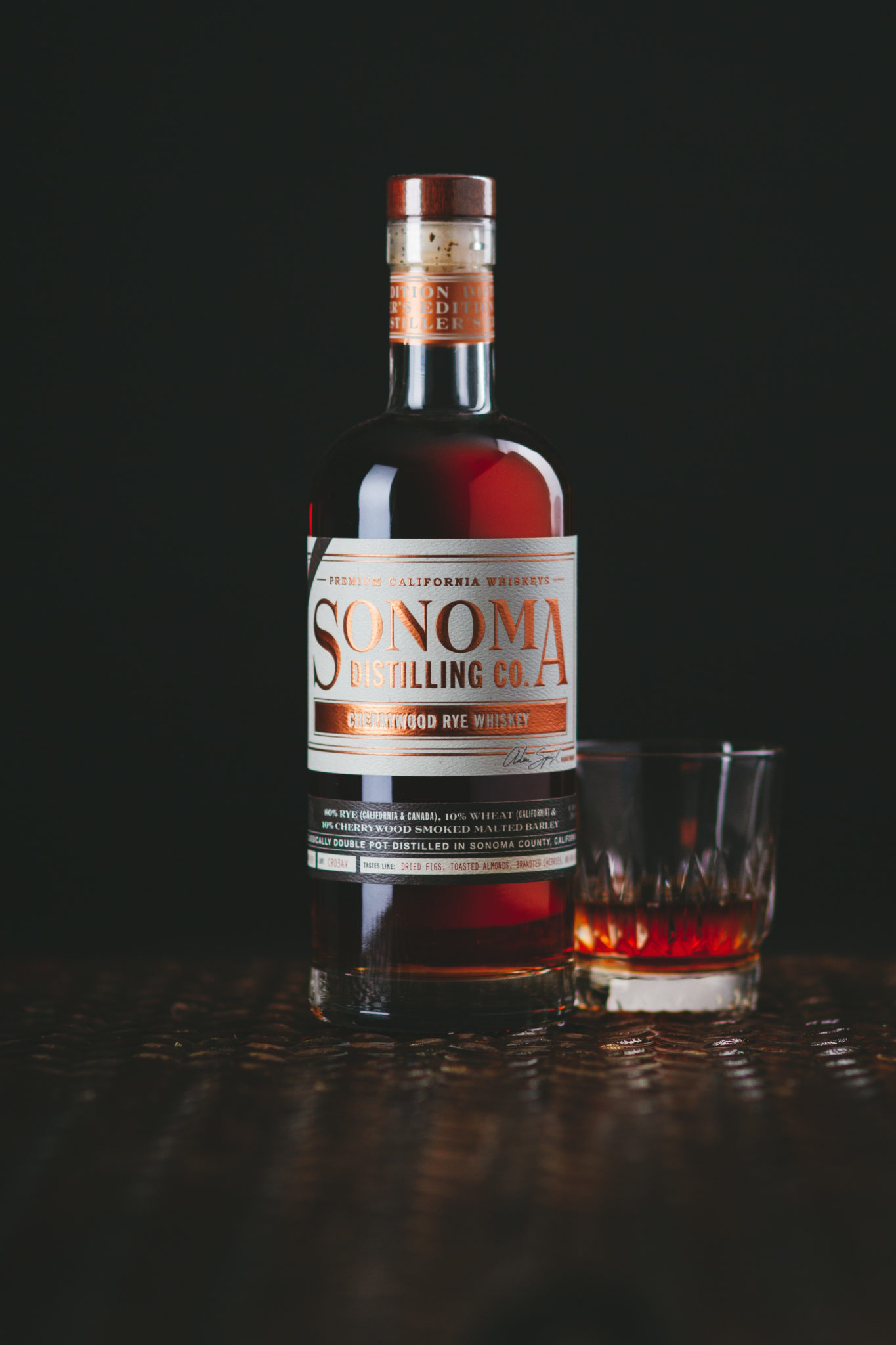 Spiegel isn't racing to a finish line, however.
"Alembic distilling is the least efficient way to distill, but it keeps the flavors. I've devoted my life to doing alembic, full-bodied whiskeys," he says. Most distilleries use column stills, he says, which cook more like a tall clarinet than a fat Buddha. Alembic stills are the oldest way of distilling, with roots as far back as Egyptian times.
Though he knows it sounds corny, Spiegel says he envisioned the giant Scottish still in a dream. "That's so Californian of me," he says.
California dreaming or not, his Sonoma and Cherrywood Smoked bourbons and ryes are finding their place as premium whiskeys in seven states and 15 countries around the world. The motivation? "We're just trying to answer the question," he says, "'What is California whiskey?'"