Rena Wallace was on a coastal road trip six years ago when she spotted it. "I saw the sign and I was like, 'Oh, wow, mead — who does that?'" she says of her first glimpse of Point Reyes' Heidrun Meadery. Curious about the honey wine that many consider the world's oldest alcoholic beverage, she stopped in, and after tasting Heidrun's subtle, bubbly meads, she was in love.
A Mendocino County native, Wallace grew up a self-described "cellar brat," thanks to her grandmother's job in the business office and tasting room at Parducci Winery. Already an avid homebrewer, she soon bought a mead-making kit and started experimenting.
Now, the results of her years of tinkering are fermenting away in an old creamery on a bucolic Penngrove farm, nearly ready to be served to the public. Wallace is the new co-owner of Sonoma Aperitif, and she's relaunching the brand to emphasize her delicate, champagne-like meads.
"It's very palatable, it's very easy to drink, and it's effervescent and kind of tickles the palate." ~Rena Wallace
She's not alone in her interest in the ancient drink. Spicy Vines Winery in Healdsburg collaborates with a local honey company to produce a wildflower mead, and the Beverage People in Santa Rosa, where Wallace bought her first supplies, has a slow but steady trickle of customers buying mead-making kits.
"I think mead is a very special beverage. A lot of people like something a little bit different," Wallace says. And while all mead is made from the same simple recipe — just honey, water, and sometimes yeast — styles vary. Some are syrupy-sweet, others are drier. Some are made with fruits, some with spices.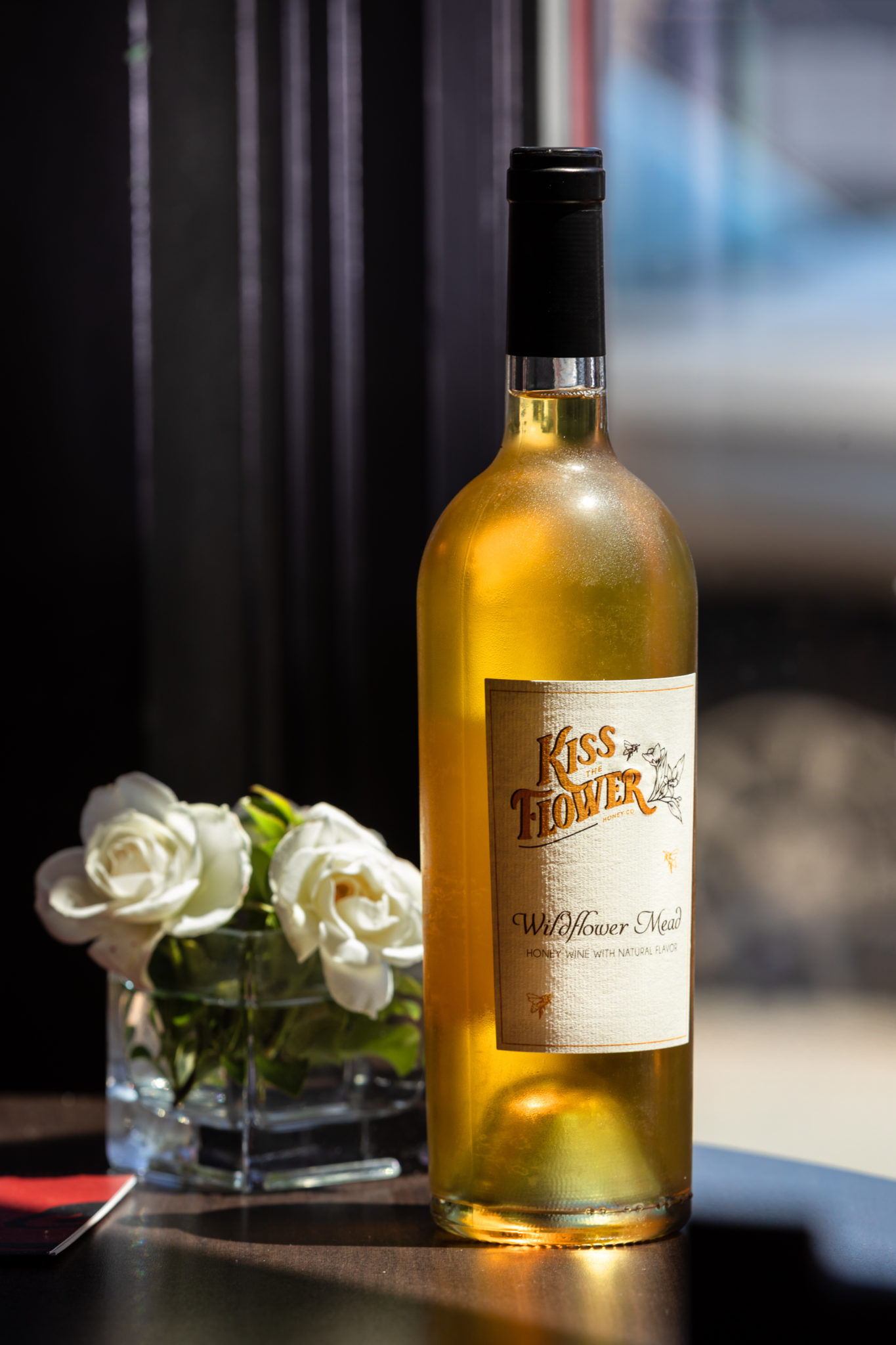 Wallace and her assistant mead maker, Jeremy Lewis, make mead in the pét-nat style, where a small amount of honey is added to the mead after bottling to activate any leftover yeast, creating a light carbonation. "So it's very palatable, it's very easy to drink, and it's effervescent and kind of tickles the palate," she says. Wallace serves her dry meads in small cocktail glasses and says they pair well with seafood and spicy cuisine. The three that Sonoma Aperitif is debuting this summer include a sparkling mead, a fruit-infused sparkler, and a beer-like "India Pale Mead."
For more than a decade, Wallace bounced around different roles in the wine industry, working in accounting, sales, and compliance before moving to the other side of the business in 2017. She launched a craft cidery called Acre and Spade, and when she heard that Laura Hagar-Rush, then owner of Sonoma Aperitif, wanted to move on from producing her fruit-forward aperitifs, Wallace saw the ideal opportunity to showcase her love of mead. She also decided to turn the property into a collaborative enterprise.
Now, several businesses share the sprawling Denman Ranch, a county-designated historical landmark: there's Acre and Spade, 1881 Vineyards, and a homebrewing club called the Brewer's Beer Barn.
With her new endeavor at Sonoma Aperitif, Wallace joins a long history of mead makers.
Mead is thought to be the world's oldest fermented beverage, and there are signs that it was made in China as far back as 7000 B.C. and in Europe around 2800 B.C. In the U.S., it was occasionally made at wineries; in the 1970s, Sonoma County winery Davis Bynum produced mead for a Southern California renaissance fair. During the early craft beer days of the '70s and '80s, homebrewers started to produce it again. The founding of Heidrun Meadery in 1997 marked the beginning of a resurgence; originally based in Arcata, it moved to Point Reyes in 2011.
For his part, Heidrun founder Gordon Hull wanted to produce meads that would highlight the floral source of the honey. "A mead should be a really beautiful and light and refreshing and crisp drink, instead of something that's sweet and cloying," he says. Pleased that his mead has served as an inspiration to Wallace, he says he hopes people continue to respect mead's core ingredient and explore its possibilities, pointing out that "the flavor compounds in each type of honey are extraordinarily different, and there's a lot there to explore. Nobody's really done that."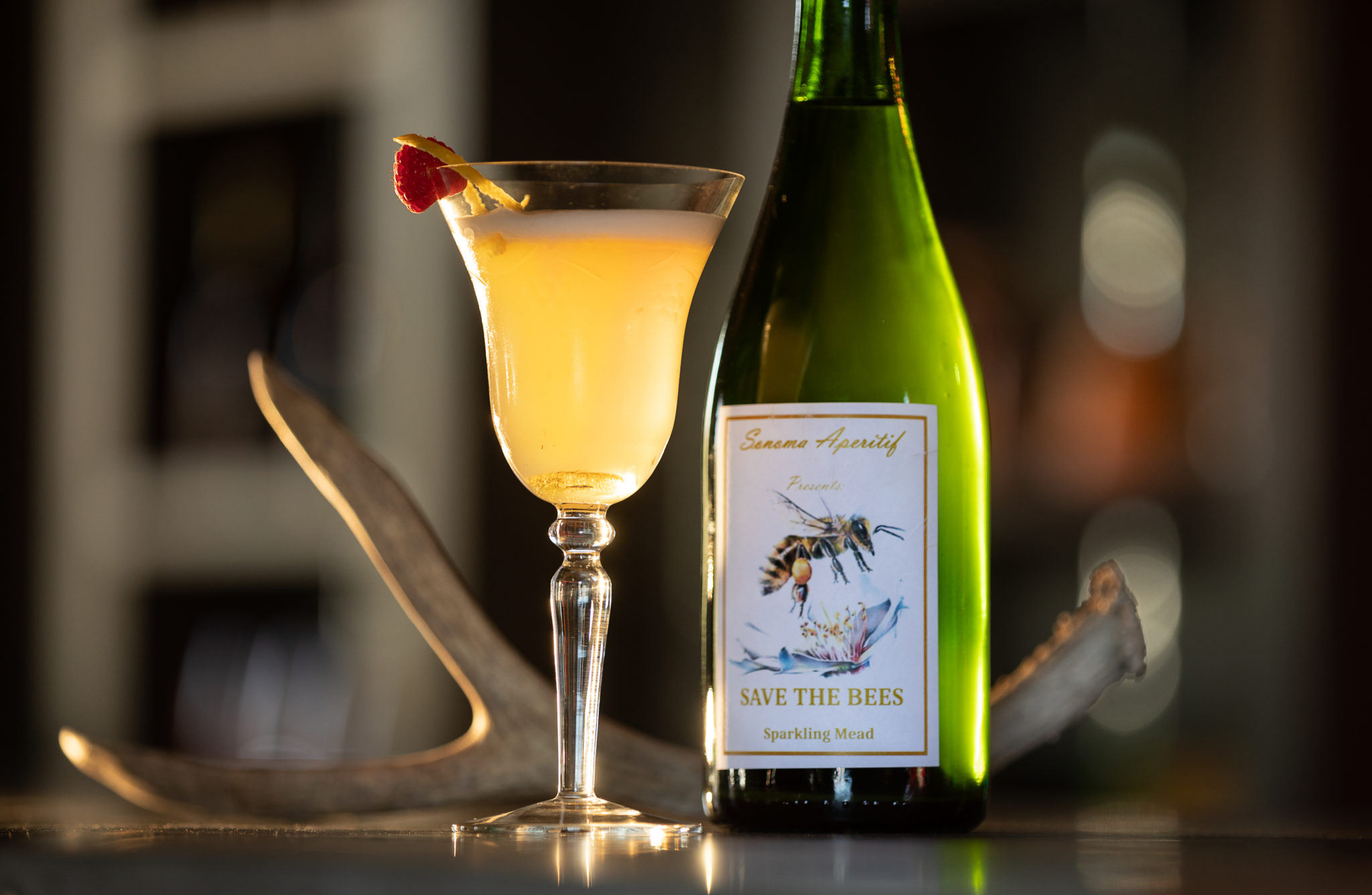 While mead is unlikely to surpass Sonoma County's other fermented beverages in popularity, local producers want to introduce drinkers to its subtle joys and show that it doesn't have to be a syrupy slog, best served out of goblets before a Viking raid. Instead, it can be a dry and refreshing summertime drink option.
"You can actually enjoy it poolside in the summer and not get completely blasted because of the heat," Wallace says, noting her meads will be 10%-12% ABV and will come in 750 ml bottles.
"This is something that you can drink two bottles of — with a friend, of course — and be OK."
Mead is on the rise, thanks to the craft-everything boom.
In 2003, there were only about 30 meaderies in the U.S. Now, the American Mead Makers Association reports that there are more than 500. While meadmaking kits at the Beverage People in Santa Rosa still aren't nearly as popular as their beer and wine kits — accounting for
just one out of every 40 to 60 purchases, according to co-owner Gabe Jackson — mead makes a great homebrew project because of its simplicity. And unlike brewing or winemaking, there isn't any spent grain or pomace to contend with. It's quick, too — about an hour of prep, as compared to the six to eight hours involved in brewing. The only issue? Honey can be expensive, and you need 12 to 15 pounds of it to produce five gallons of mead.
It's easier if you know someone who makes their own honey, as is the case for Spicy Vines Winery in Healdsburg, an 8-year-old boutique winery that offers European-style spiced wine in addition to more traditional styles. They collaborated with Kiss the Flower, a Santa Rosa-based honey producer, to make a mead that's served chilled in their tasting room and sometimes used in cocktails. It's also available by the bottle, both on-site at the winery and online.
"Our mead is a very floral mead," winemaker Doug Hackett says, noting he wanted to emphasize the wildflower origins of the honey. "You get a lot of nice orange blossoms, honeysuckle, wildflowers, violets, lavender."
Like Hackett, Wallace carefully considers the ingredients she sources for the mead she's making. She currently uses local honey including Gipson's Golden honey from Santa Rosa, and she's experimenting with single-varietal Hawaiian honeys, like Wilelaiki honey, an opaque, buttery honey with notes of brown sugar.
Ironically, Wallace is highly allergic to bees. But she respects them. She wears a bee necklace from Sebastopol's Beekind almost every day and speaks passionately about how they really don't want to sting you — it's just selfdefense. She's worried about the diminishing population of bees, whose numbers have sharply decreased worldwide over the last few decades as a result of habitat loss. And she wants to do her part to make sure that the bees can keep producing.
"I feel like we need to do the work necessary to preserve them," Wallace says, noting that she's donating 20 percent of the proceeds from her initial mead release to local bee advocacy organizations that support honeybees in Sonoma County. It's a way of helping to ensure that the bees survive, she says, and that future generations can continue this ancient tradition.