As the honeybee population in the U.S. is decreasing, Sonoma County works hard to protect its bees and produce natural honey. Groups like the Sonoma County Beekeepers' Association continue to raise awareness about the necessity and value of honey bees to our community. Here are some of the best local spots to go for a golden, sticky, sweet treat: 
Hector's Honey Farm
Hector's Honey is a local, third-generation beekeeping family farm, proud to produce raw, unprocessed honey. It has won best in show at the Sonoma County Harvest Fair for twelve years. Hector's Honey is sold at local farmers markets and at a farm stand at 818 River Road in Santa Rosa, which is open from 10:00am to 6:00pm on Mondays. (707) 579-9416, farmtrails.org/farm/hectors-honey-farm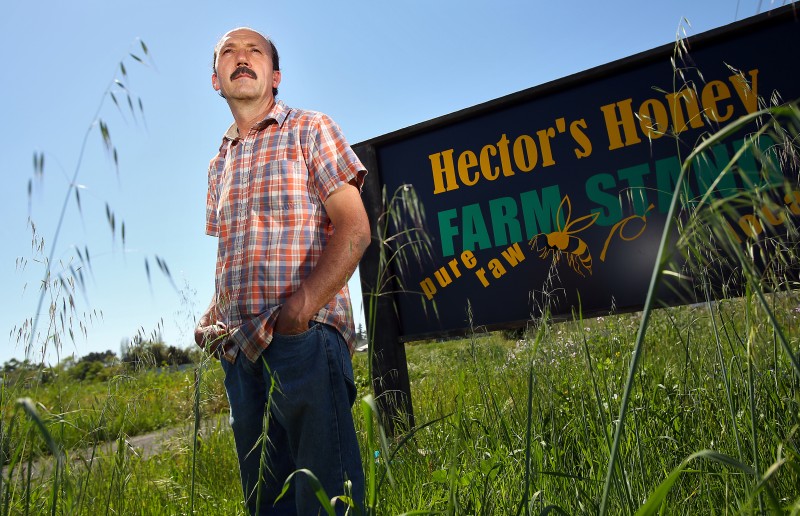 Bloomfield Bees Honey
Bloomfield Bees Honey produces fresh, raw, unheated, unfiltered gourmet honey from bees raised without chemicals – or, in the words of Bloomfield, "the best danged honey you'll taste." Bloomfield keeps bees all over Sonoma and Marin counties for honey of different flavors, and use propolis and honey to make soaps, lip butters, and hand salves. Bloomfield honey products can be found at local farmers markets in Kenwood, Petaluma, Cotati and Rohnert Park, and at various events such as the Heirloom Festival and the Harvest for the Hungry Garden Plant Sale. (707) 836-7278, bloomfieldbeeshoney.com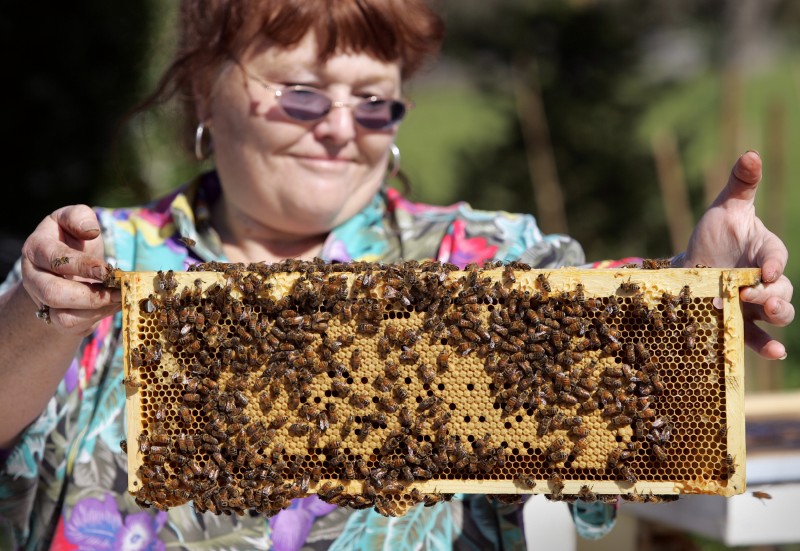 Lavender Bee Farm
The Lavender Bee Farm in Petaluma produces pure, raw lavender honey without additives. Its bees populate over 5,000 lavender plants which are gardened without pesticides or chemical fertilizers. This lavender honey received the Gold Ribbon at the 2006 Sonoma County Harvest Fair. In addition to honey, Lavender Bee Farm also has countless other products, from honey cleansing bars to lavender tea towels and beeswax moisturizers. To make an appointment to tour the farm, call (707) 789-0554. lavenderbeefarm.com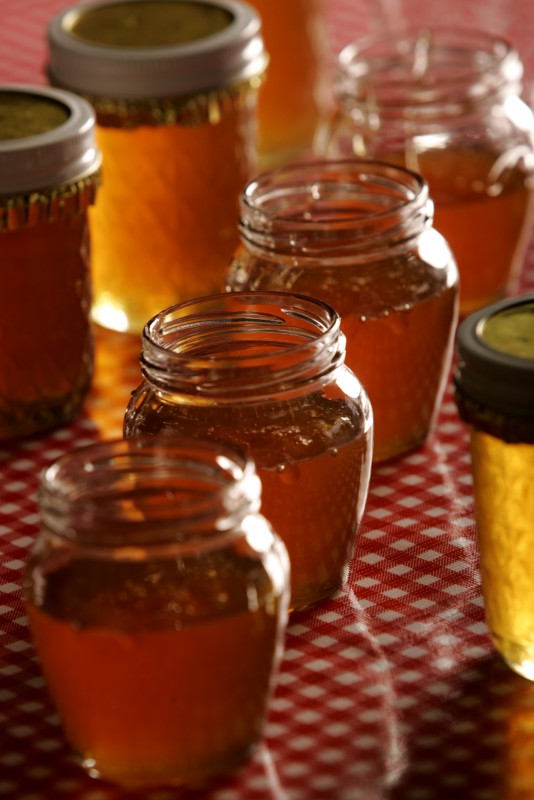 Gipson's Golden
Gipson's Golden in Santa Rosa is a small, local honey company. Its honey is raw, unadulterated, and unfiltered, maintaining all natural nutrients. Gipson's Golden can be found in supermarkets such as Whole Foods or online at the company website. (707) 576-1235, gipsonsgolden.com
Beekind
Beekeeper Doug and his wife Katia own the Beekind Honey and Beekeeping Supply Shop in Sebastopol. This store has become the place to be for local honey, beekeeping supplies and education. Beekind's mission is to save the honey bee, and it is a haven for bee enthusiasts and aspiring bee farmers. Beekind is located at 921 Gravenstein Hwy S./Hwy 116, Sebastopol. (707) 824-2905, beekind.com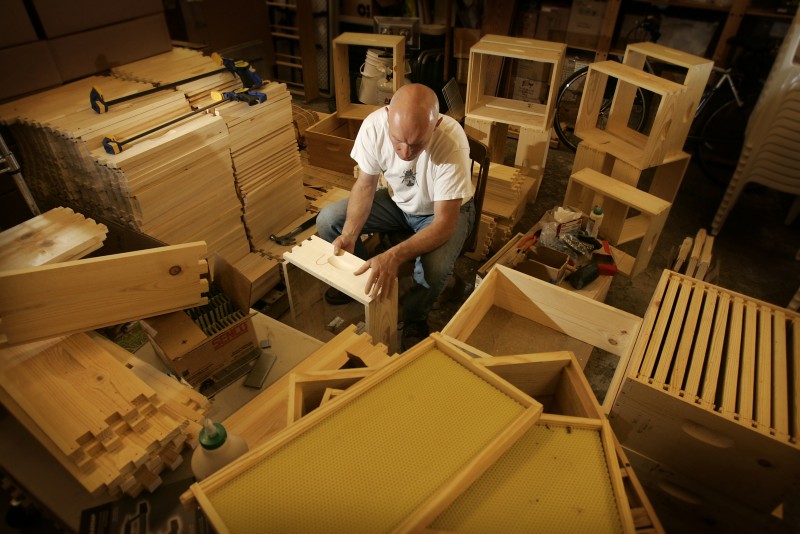 Peterson's Farm
Located in the countryside just north of Petaluma, Peterson's Farm is certified "bee-friendly." The farm raises and grows a variety of pesticide- and herbicide-free produce; its chickens run free, and there is an observation bee hive that visitors are allowed to come view. Peterson's Farm's goal is to provide healthy farm fresh food for visitors, and its owners are happy to answer any questions about small scale family farming. The honey is all natural, and can be bought at the Peterson farm stand at 636 Gossage Ave., Petaluma. (707)-765-4582, petersonsfarm.com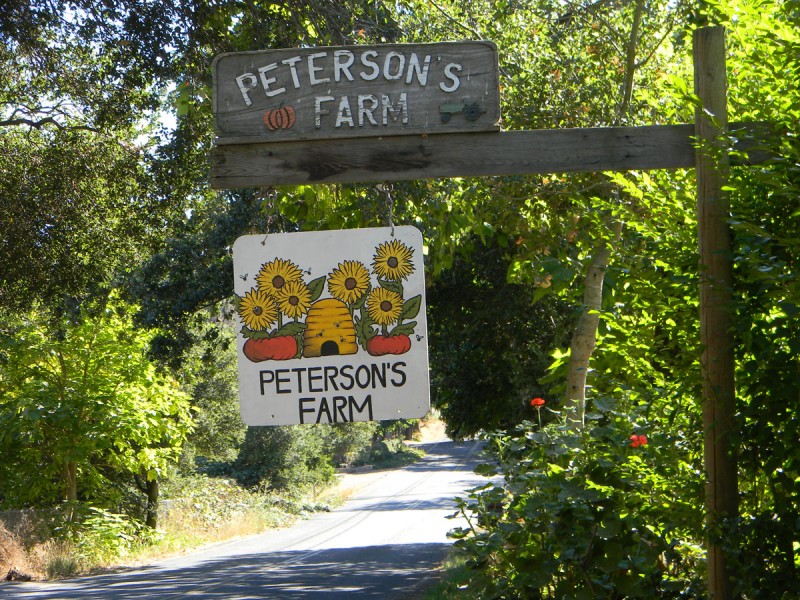 Sonoma County Farm Trails Event: Blossoms, Bees and Barnyard Babies
On April 29th and 30th, Sonoma County Farm Trails hosts a self-guided farm-hopping tour called Blossoms, Bees and Barnyard Babies. Partakers will drive from family farms to dairies, meeting local farmers and beekeepers and learning about their work. At some locations, there will be food tastings and beekeeping demonstrations. For more information, call (707) 837-8896 or email farmtrails@farmtrails.org. To sign up for the event, visit farmsspringtour.eventbrite.com.