A garden of paper dahlias blooms from the wall of Tía María bakery in Roseland. The tiny Mexican Panaderia y Pasteleria (bakery and cake shop) is a sweet neighborhood newcomer, owned by well-known baker Will Seppi of Costeaux Bakery in Healdsburg.
Located at the east end of Sebastopol Avenue, Tía María bakes up a variety of sweet breads called pan dulce, but their specialty are pink, brown, and yellow shell-shaped rolls called conchas. Made from scratch in the Costeaux production kitchen, they're a rich, spiced egg bread topped with a thin crust of sugar. Be warned, they are also ridiculously addictive, especially when made into a warm breakfast sandwich filled with eggs, bacon, and cheese. Sweet, savory, and worth every calorie.
Churros filled with caramel sauce along with European-inspired mocha-fi lled Florentines, eclairs, lemon tarts, and butter croissants also fill the pastry cases. It's a cultural mashup that just works.
"It's a concept I've been kicking around for years," says Seppi, who named the bakery for his Aunt Mary (Tía María in Spanish). The matriarch helped his parents start their first bakery in 1981 in Healdsburg.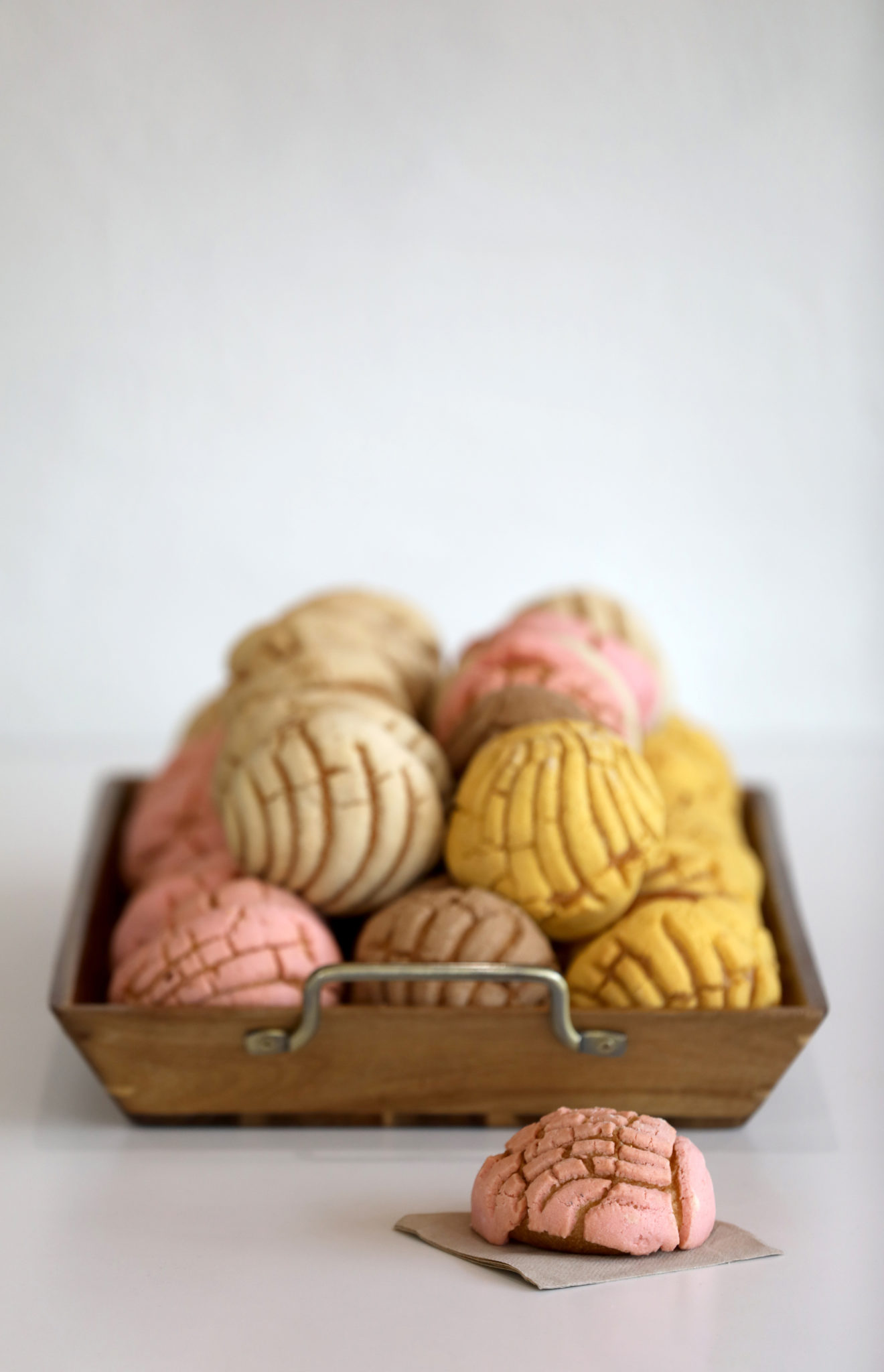 Opening in Roseland seemed natural for a new brick and mortar.
"We looked all over Santa Rosa and we kept coming back to the outskirts of Roseland," says Seppi. More than 70 percent of his bakery staff are Latino, and Seppi wanted to support what he sees as a growing force in the local economy.
"This is an opportunity for our employees to grow and develop," he says. "We need to be focused on the Latino community because it's shaping the entire local economy. If business isn't paying attention, then they're being short-sighted for the future."
From recipes to decor, it's a group eff ort. The conchas, for example, took more than a year to develop. Using butter and sugar rather than artificial ingredients, staff taste-tested to get the perfect abuela-style rolls. Filling the wall with flowers was also employee-driven, with Seppi's pastry chef creating blooms in every color of a fiesta.
"We want to recognize this vibrant community and bridge opportunities for our employees and people living in the area," says Seppi, who hopes it will become a gathering spot for coff ee, croissants, and of course, conchas.
44 Sebastopol Ave., Santa Rosa, 707-540-9864.