Portland is an eclectic place. Those who have visited the Oregon city will likely have seen the "keep Portland weird" signs and slogans in the downtown area; the phrase serves as a beacon for the quirky and creative ethos that makes Portland a must-visit.
On March 28, Portland-based band STRFKR (a.k.a Starfucker) injected Petaluma's Mystic Theatre with a potent dose of Portland-weird, with backup dancers dressed as spacemen, a mix of dreamy electronic indie tunes, and a light show that would rival any popular nightclub.
STRFKR has released five full-length albums and played well-known festivals such as Coachella. The concert at the Mystic Theatre in downtown Petaluma was one of many stops on the band's 2017 tour, which includes gigs across the United States and a number of festivals.
The Portland band maintained an energetic vibe throughout a long set, which included both psychedelic elements, with lively synthesized tracks, and grungy punk-rock tunes accompanied by crowd-surfing spacemen. Singer Josh Hodges stage presence echoed the late Kurt Cobain, with beautifully mumbled vocals, streaky blond hair and large, dark sunglasses. The rhythm section, composed of bassist Shawn Glassford and drummer Keil Corcoran, had the Mystic Theatre audience dancing to the beat, and a quirky aura. One of the most interesting aspects of the show was seeing the band members play musical chairs; switching positions and instruments: Glassford switched between bass and synth drums, while Corcoran swapped roles with Hodges for a number of songs.
The energy reached a highpoint during the song "Bury Us Alive," a dance number from the band's 2011 album Reptilians, which had the audience jumping with hands in the air. Another highlight was "Rawnald Gregory Erickson the Second," a song from the STRFKR's self-titled 2008 album, which the Petaluma audience knew most of the words to.
The sparkle of of the band and the light show, like 4th of July fireworks, put the Petaluma night sky to shame once the show was over. Somehow, the stars didn't seem to shine as bright as STRFKR did on stage.
POLAROIDS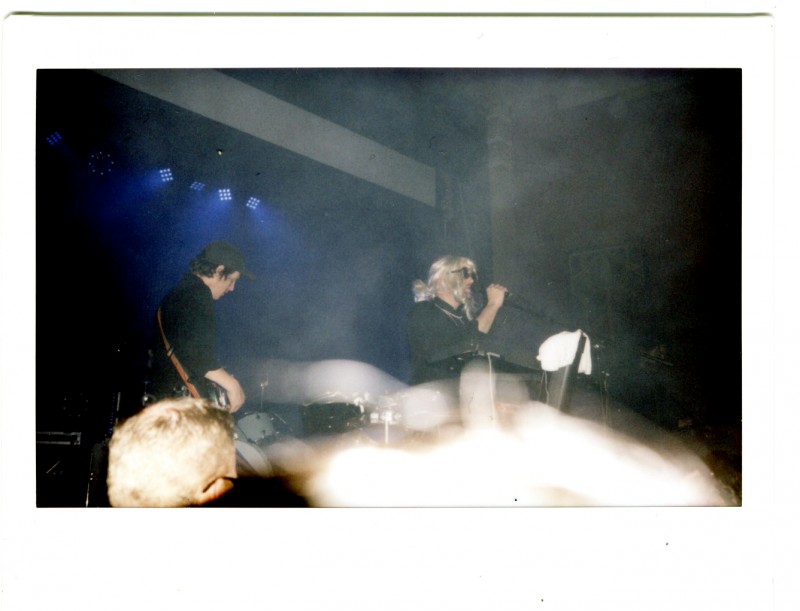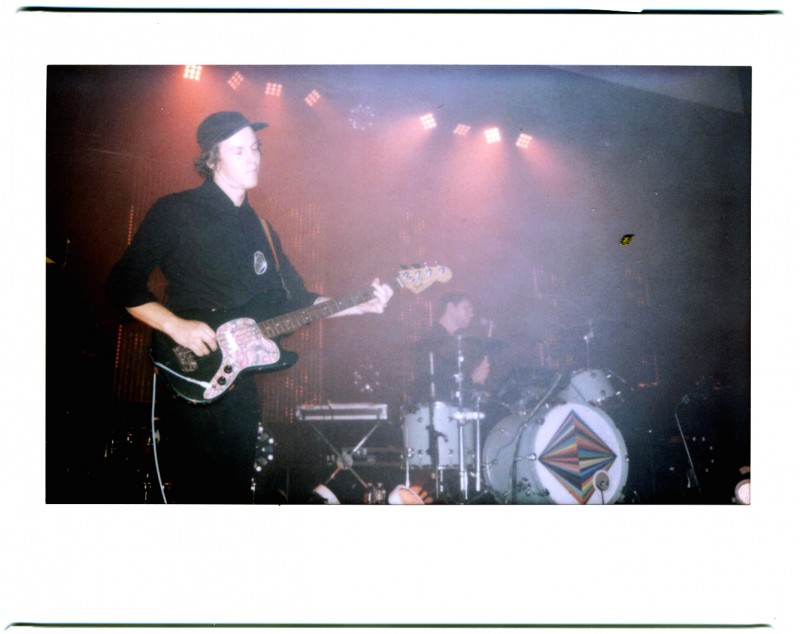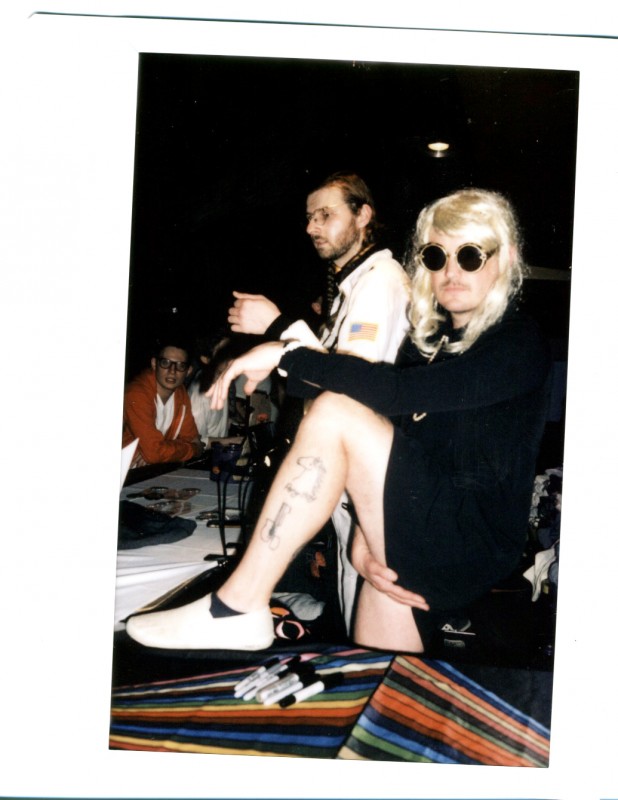 Polaroids, photo and video by Estefany Gonzalez.