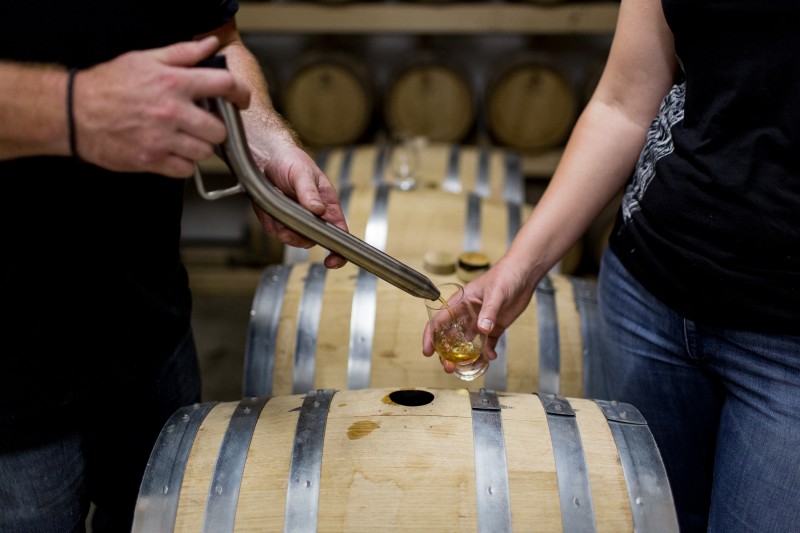 Bourbon or whiskey? Rye or single malt? It's all good on Monday, March 27, on International Whiskey Day. With locally produced whiskey on the rise, Wine Country is becoming Whiskey Country. Here are five of our favorite Sonoma County-crafted whiskeys to celebrate your love of this distilled beverage.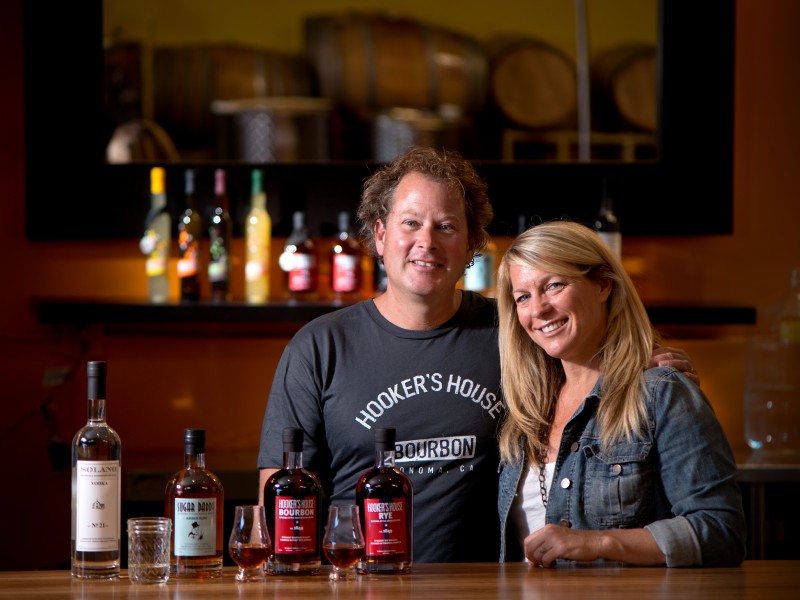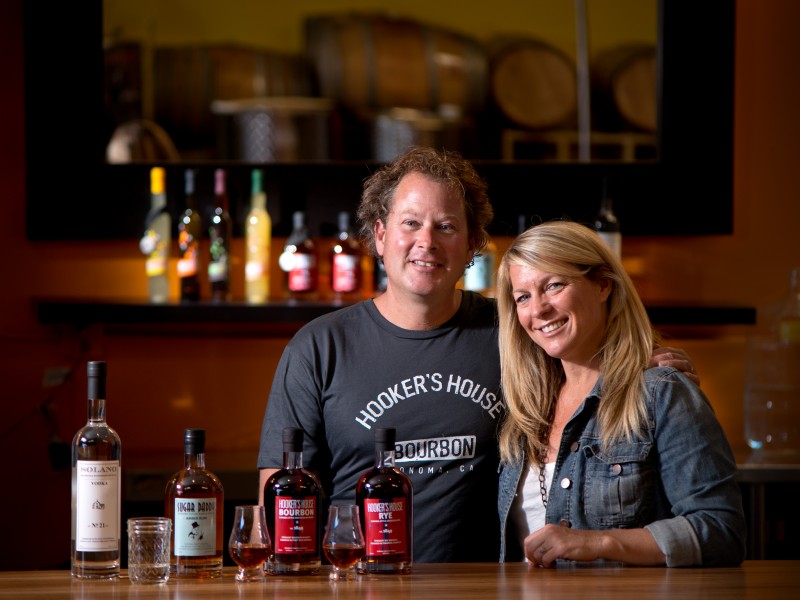 Prohibition Spirits' Hooker's House Bourbon ($49)
Aged in neutral Pinot Noir barrels, Prohibition Spirits' Hooker's House Bourbon is a mainstay in Sonoma Valley liquor cabinets. Named after the womanizing and whiskey drinking General Joseph Hooker, who lived in downtown Sonoma, this Wine Country bourbon takes advantage of the hot days and cool nights of the Carneros wine-growing region in Southern Sonoma County. It's a bold bourbon, filled dark fruit, cherries, and violet on the nose and palate.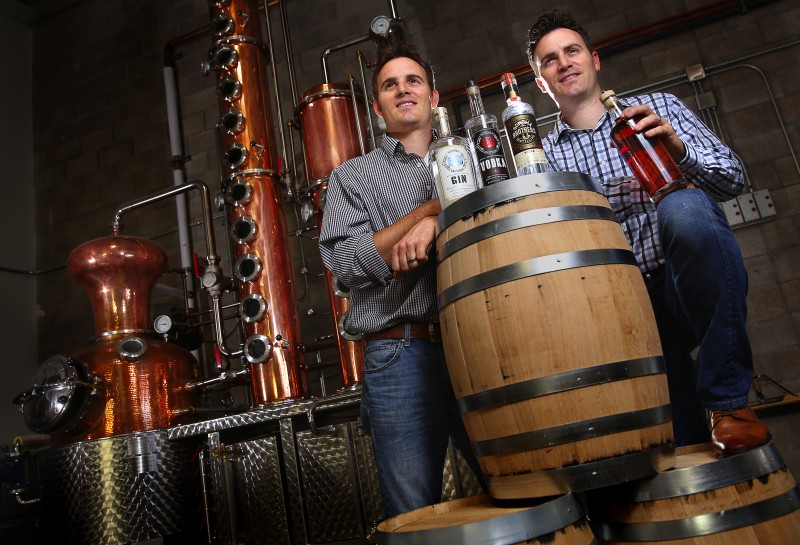 Sonoma Brothers Distilling Bourbon Whiskey ($45)
Twin brothers, and Sonoma County natives, Brandon and Chris Matthies, pride themselves on producing "grain to glass" handcrafted, small batch whiskey. Made in their shiny Arnold Holstein copper pot still, the Sonoma Brothers Distilling Bourbon Whiskey is made from GMO-free corn, wheat and malted barley. This whiskey has notes of cherry oak, dried fruit, spicy vanilla and caramel.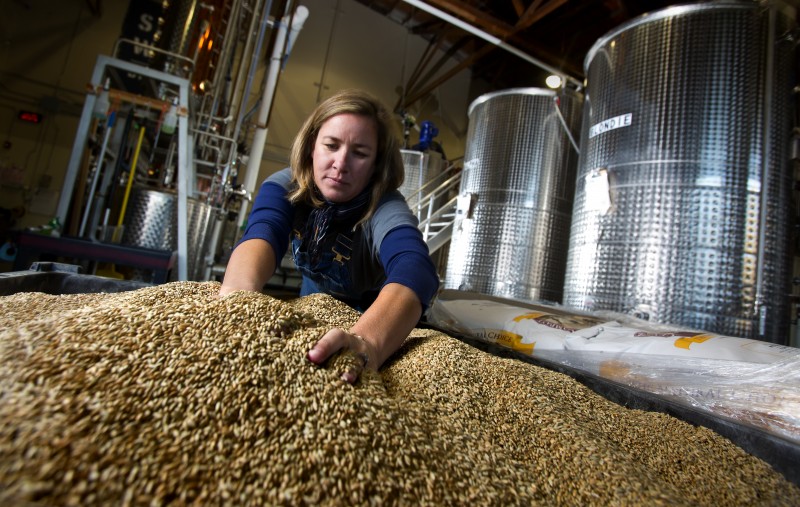 Spirit Works Straight Rye Whiskey ($65)
Sebastopol's Spirit Works produces gin, sloe gin, vodka, and now, whiskey. Comprising a mix of rye berries, malted rye, and specialty brewing malts, their Straight Rye Whiskey is aged for two years in charred, new American White Oak barrels. Extremely aromatic, the nose has hints of green apple, coffee, and leather, with a palate of clove, caramel, vanilla, toasted coconut and a touch of honeycomb on the tongue.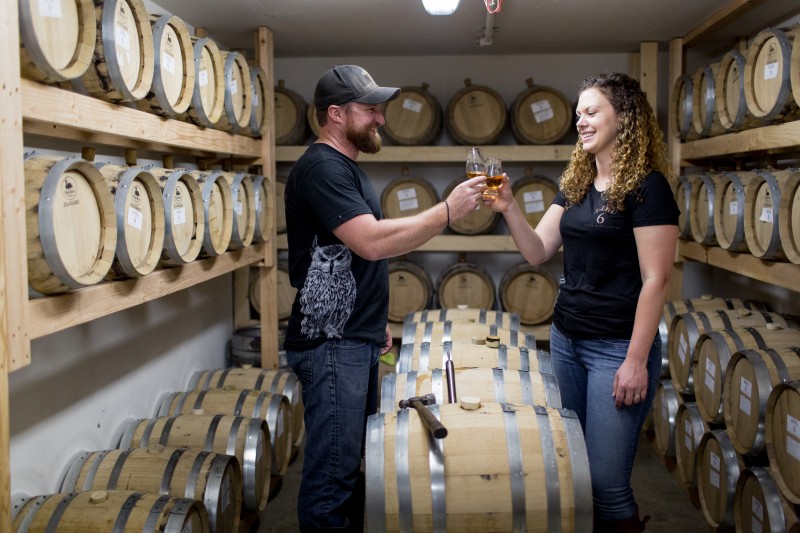 Alley 6 Craft Distillery Rye Whiskey ($54.99)
Handmade in Healdsburg by husband and wife duo Jason and Krystle Jorgensen, Alley 6's Rye Whiskey is a bold, 86 proof rye that is produced in a copper pot still lovingly named Horton. Its time in charred, American oak barrels reflects in the taste, with hints of oak, honey, vanilla, spice and caramel on the finish.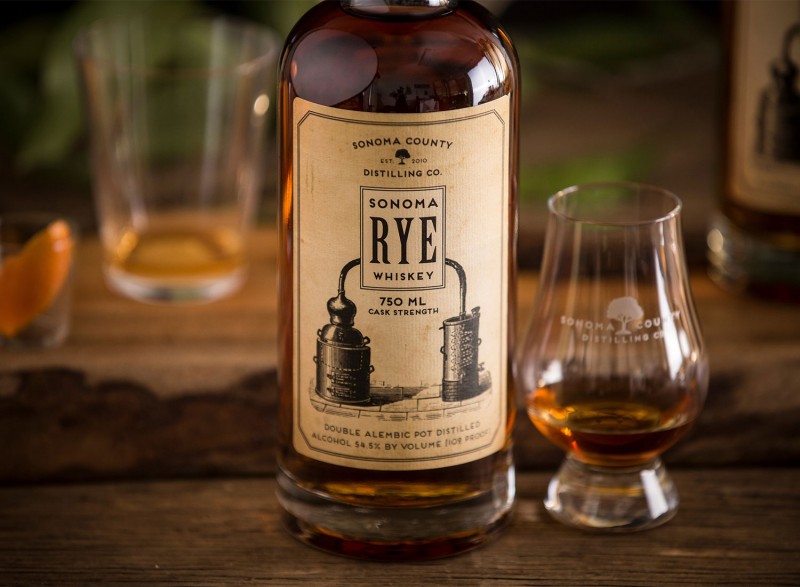 Sonoma County Distilling, Sonoma Rye Whiskey ($55)
Adam Spiegel is the one-man show behind Sonoma County Distilling, which was the first all-whiskey distillery in the state. Making small-batch whiskeys with "Sonoma County terroir", his signature Sonoma Rye Whiskey is a top-seller. Made with 80 percent unmalted Canadian rye and 20 percent rye malt from a hand-selected maltery in the United Kingdom, the whiskey is double distilled in traditional copper pot stills over direct-fire and aged in new, charred American oak barrels for at least a year.