There are plenty of little-known treasures in the great outdoors of Sonoma County. 
This article is part of a series called "Hidden Sonoma." To see the full list of 80+ things to do in Sonoma County, click here.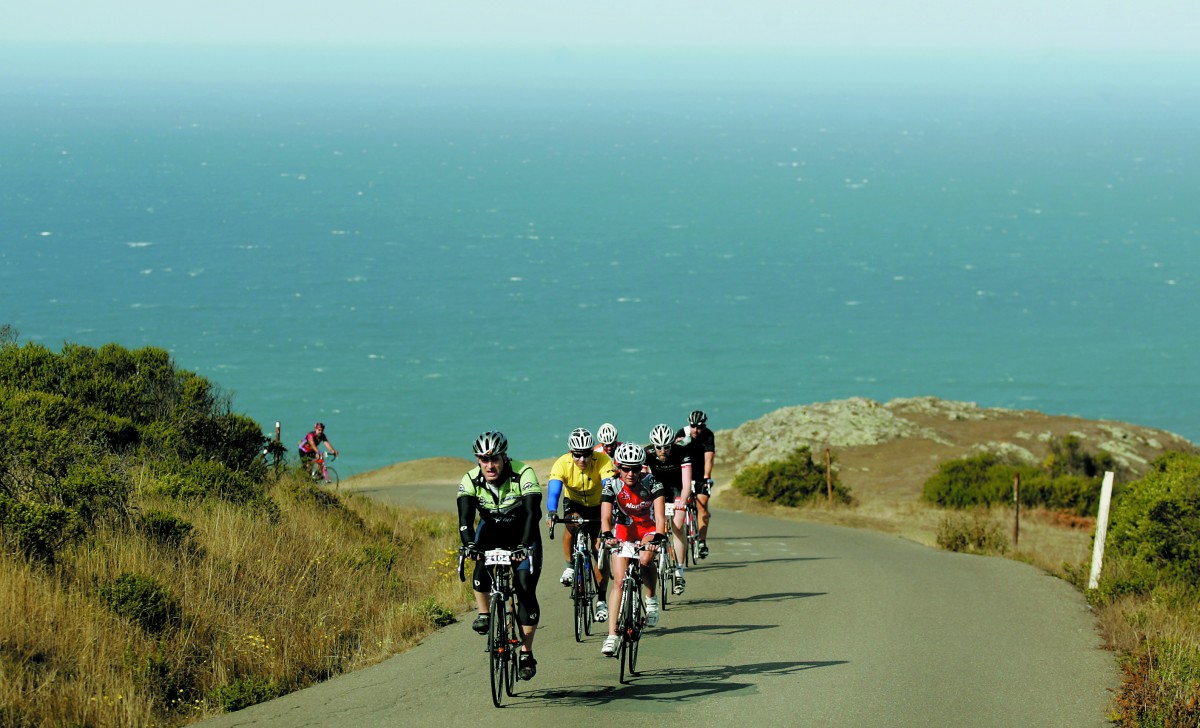 Roadway to Heaven: Coleman Valley Road
Pity all who've yet to discover that the start of Coleman Valley Road in downtown Occidental is the gateway to one of the planet's most gorgeous routes up-and-over to the ocean. By car, bicycle or motorbike, climb up and up through woods and pastures. Pause for as long as you like at the zenith, to infuse your soul with the majesty of the elevated coastal panorama, then glide down, down to Highway 1 at Coleman Beach, between Bodega Bay and Jenner. Breathtaking.
Full-Moon Kayaking on the Russian River: Suki Waters' Watertrek
Joining one of Suki Waters' full-moon night paddles in the estuary of the Russian River is like taking a crash course in local ecology. Waters regales paddlers with local history (her parents were Miwok and Pomo) and explains the importance of the phases of the moon to Native Americans throughout time. She also teaches participants about zooplankton and phytoplankton, some of which glow in the water at night. The three-hour tours are for all ages; reservations are recommended.
10438 Highway, Jenner, 707-865-2249, watertreks.com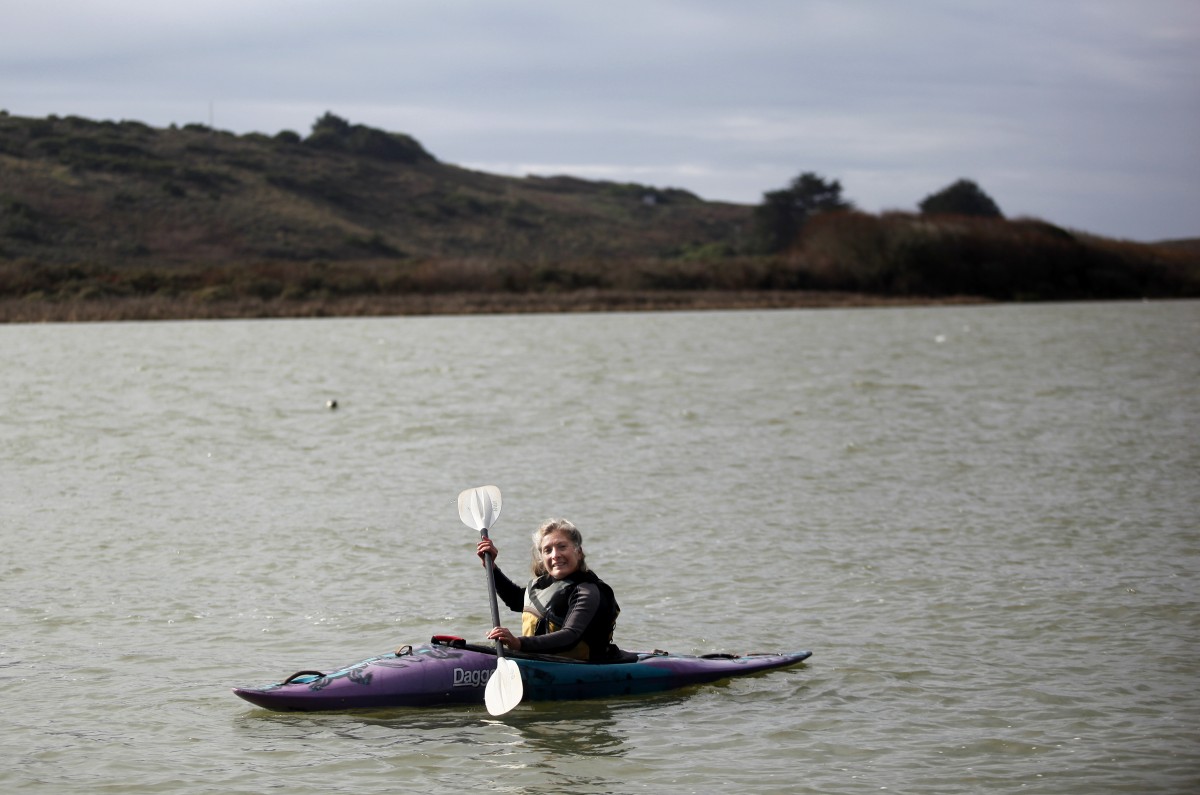 A Hint of Healdsburg History: Exploring Old-Fashioned Alleys
Tucked between the streets of downtown Healdsburg is a handful of old-fashioned alleys well-marked by street signs. Walking them will send you skidding back to the town's founding in 1867, 10 years after Harmon Heald laid out the town grid. Created as narrow frontages for barns, stables and carriage houses, the alleys today are quiet, tree-lined lanes. In Alleys 1 and 2 are historical barns now used as garages and studios.
Chasing Waterfalls: Sugarloaf Ridge State Park
After several days of a good, hard winter rain, venture to Sugarloaf Ridge State Park in Kenwood to view one of Mother Nature's magnificent seasonal waterfalls, a 25-foot cascade rushing between giant boulders cloaked in green moss. Take the Canyon-Pony Gate Loop and prepare to climb: How better to burn several hundred calories than to ascend 400 feet on the 2-mile loop for what has to be one of the best "selfie" spots in Sonoma.
2605 Adobe Canyon Road, Kenwood, 707-833-5712, sugarloafpark.org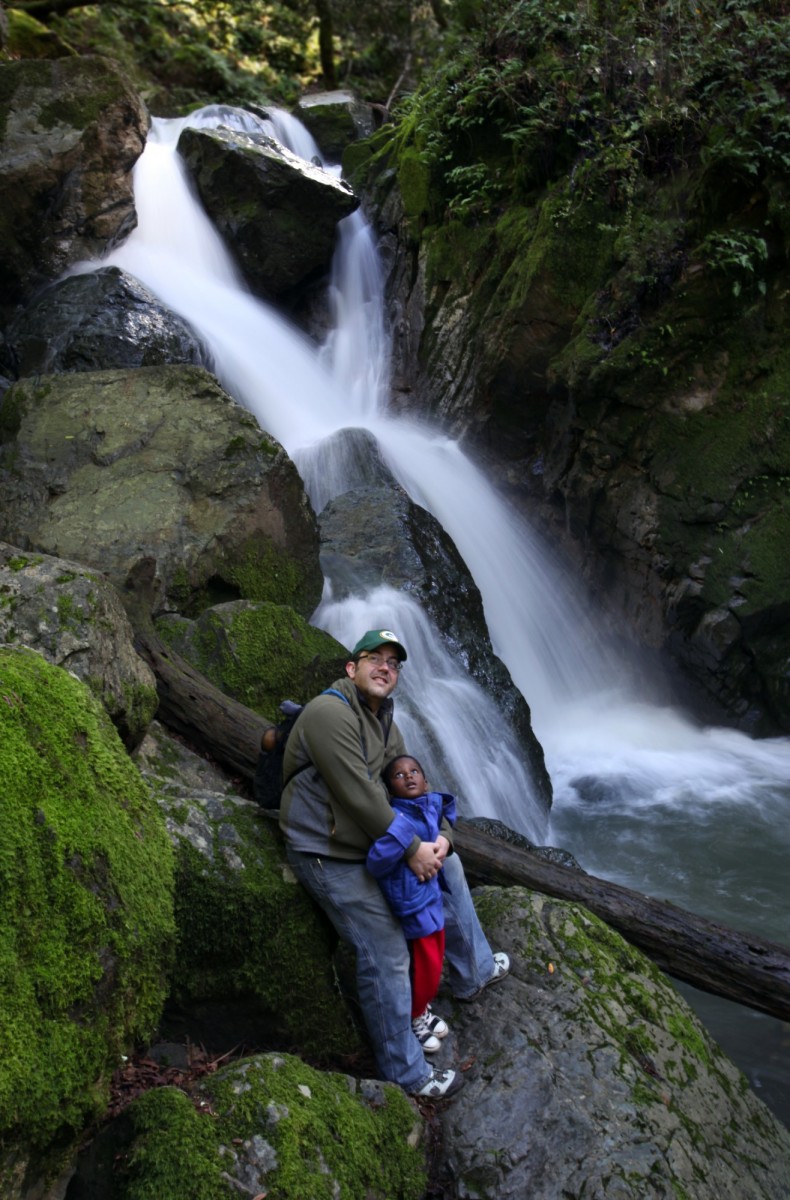 Hug a Tree: Sonoma Plaza Self-Guided Tour
Native plants may be all the rage, but non-native plants can make for intriguing tree exploration. Imagine redwoods, Douglas firs, Norway spruces and southern magnolias all rooted within a few pristine acres on the Sonoma Plaza. Take naturalist Tom Rusert's self-guided tour with his tree map and see that this is one time where there's no such thing as barking up the wrong, er … you know.
Sonoma Valley Visitor's Bureau, 453 First St. E., 707-996-1090, sonomavalley.com
Hit it Stiff: Northwood Golf Course
Golf among towering redwoods at the nine-hole Northwood Golf Course along the Russian River in Monte Rio. The course was designed by Alister MacKenzie, the landscape architect behind the Augusta National course in Georgia and a handful of other legendary links. Views from the greens are nothing short of amazing, especially in the morning, when mist clings to the treetops like a shroud. The course is best known for its challenging holes and affordable rates; all tee times cost less than $50.
19400 Highway 116, Monte Rio, 707-865-1116, northwoodgolf.com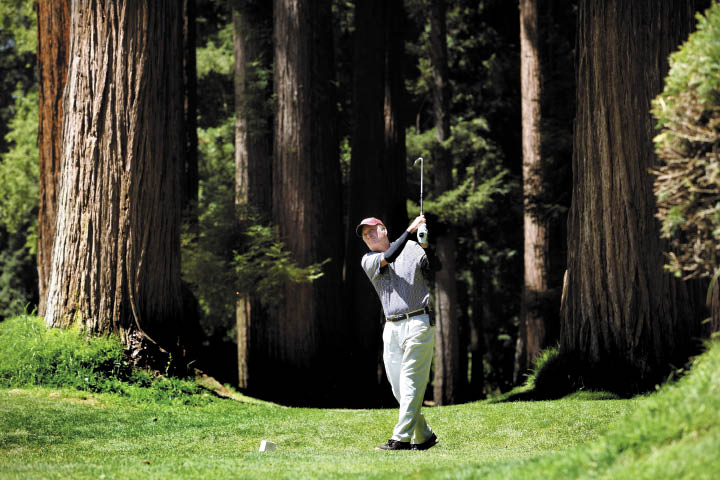 Sculpture Off The Main Drag: Foss Creek Pathway
Some of Healdsburg's best public art can be found along the Foss Creek Pathway, an in-progress paved walkway that runs on the west side of Foss Creek, from the Vineyard Plaza/Safeway shopping center on Vine Street to the skate park on Grove Street. Along the two-block stretch in front of City Hall, passersby can marvel at a number of ornamental benches and art pieces provided by the Voigt Family Sculpture Foundation. A complementary audio tour package is available from the city's Parks and Recreation Department office.
Grove Street, Healdsburg, 707-431-3317, ci.healdsburg.ca.us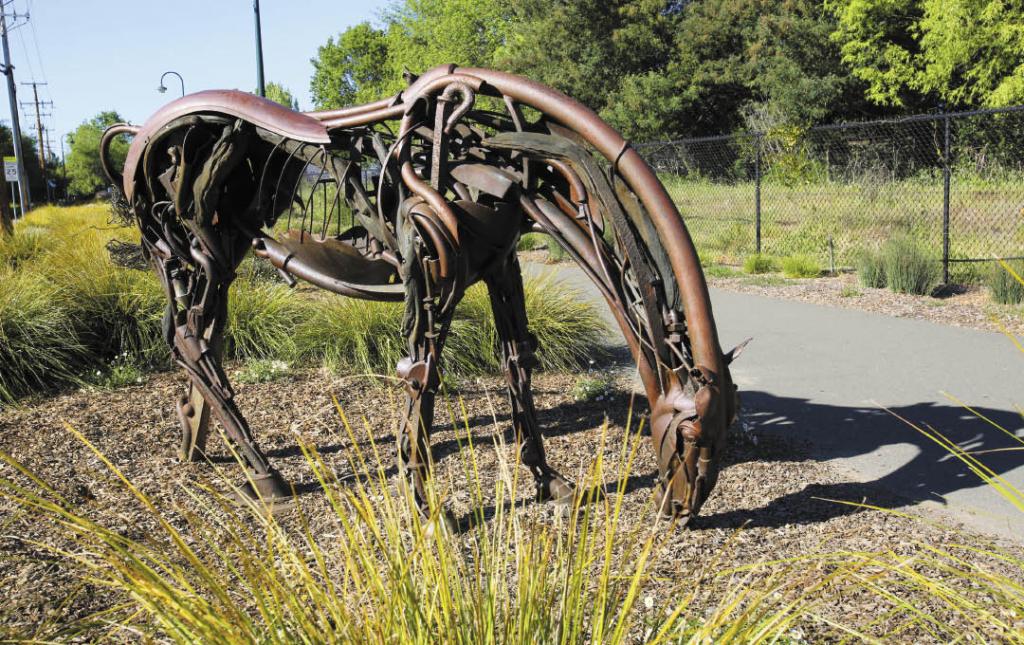 A Meandering Trail: Willow Creek Trail
A permit is required to hike the 8-mile Willow Creek Trail that connects the hills behind Duncans Mills with Sonoma Coast State Park, but the effort is well worth it. The trail meanders up hills and down dales, through forested ravines and past fish-bearing streams, all the way to Shell Beach. Portions of the tromp follow trails used by Native Americans, settlers, traders and loggers of yesteryear. The Islands in the Sky loop wanders through redwood and Douglas fir forests to an incredible ocean overlook.
Access from Freezeout Road, Duncans Mills, 707-544-7284, landpaths.org
Untouched by Logging: The Grove of Old Trees
In an unusual location for the remaining old-growth redwood stands in Sonoma, the Grove of Old Trees is perched high on a remote ridgetop, hidden along narrow, twisting Fitzpatrick Lane off Joy Road in Occidental. The grove is owned and managed by the land conservancy group LandPaths and includes 28 peaceful acres traversed by a network of wide, easy-to-walk trails. Access is free, but be forewarned: There are no amenities, save for a picnic table.
17400 Fitzpatrick Lane, Occidental, 707-544-7284, landpaths.org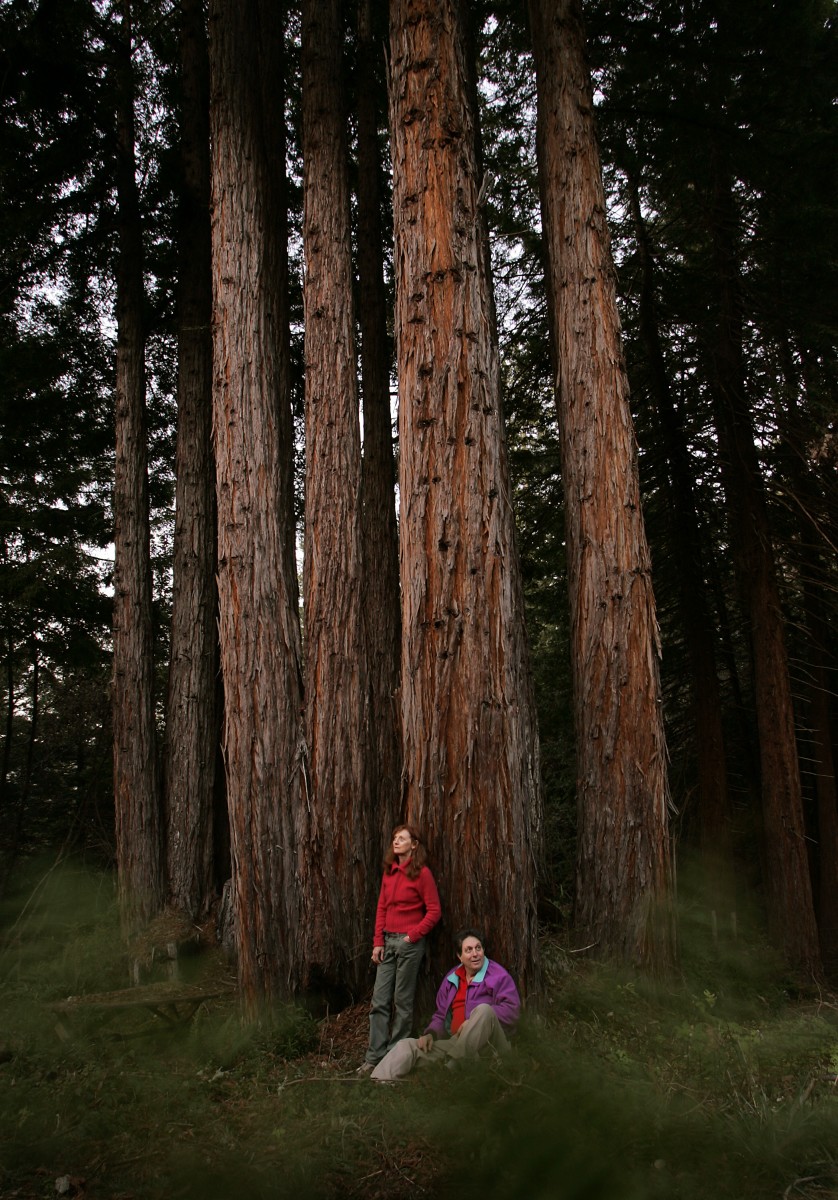 Historical Resting Place: Mountain Cemetery 
Local history lives on at the Mountain Cemetery, a short walk north of the Sonoma Plaza, where the likes of Gen. Mariano Vallejo, Ernest Boyes and other town founders were laid to rest. Sonoma historian Fred Allebach's self-guided Mountain Cemetery Walking Tour brochure, available free at the kiosk in the parking lot, includes a map of one of the oldest cemeteries in California and gives details about 42 gravesites, forever occupied by some of Sonoma's most memorable characters, among them ranchers, winemakers, bootleggers and murderers.
90 First St. W., Sonoma, 707-933-2217, www.sonomacity.org
Free Paddling in Petaluma: David Yearsley River Heritage Center
Petaluma is shaped by the river that runs through it, and a boat trip down the Petaluma River is a great way to experience the city. The folks at the David Yearsley River Heritage Center send folks out on complementary rowboat, canoe, kayak and sailboat excursions every Sunday from 10 a.m. to 1 p.m. That's just enough time to paddle into downtown for lunch at one of the city's riverside restaurants.
Steamer Landing Park, 6 Copeland St., Petaluma, 707-763-7756, friendsofthepetalumariver.org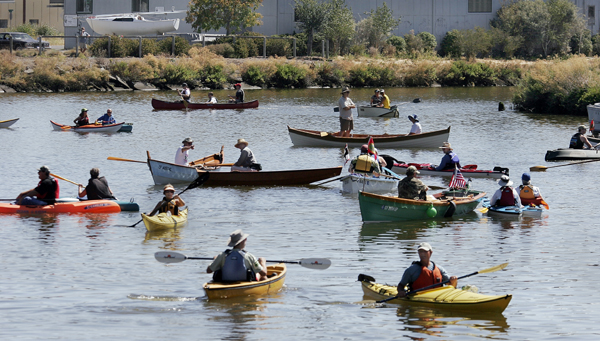 A Flipping Good Time: Lake Sonoma Disc Golf Course
The nine-hole Lake Sonoma disc golf course, set amid the grassy, rolling hills at the edge of the Warm Springs Recreation Area picnic spot, has become a favorite among local disc-sailing players. The course is set in a manicured park and has restrooms and free parking — and it's just off the beaten path enough to make it special. Purchase provisions at the Dry Creek General Store (3495 Dry Creek Road) on the way there. The first tee is on the north side of the main parking area.
3232 Stewarts Point-Skaggs Springs Road, Geyserville, 707-431-4533
Jack London State Park from Horseback: Triple Creek Horse Outfitters
Triple Creek Horse Outfitters leads trail rides through Jack London State Historic Park that offer the same vantage point author Jack London himself had as he explored the rugged, 1,400 acres of his beloved Beauty Ranch. Erin Ellis, who runs the rides with her husband, Dominic Bettinelli, employs rescue horses and has been riding through Glen Ellen since she was a child. Hour-long rides are $75 for small groups, $140 for a private tour. All rides include a tour of Jack London's writing cottage, as well as tickets for complimentary tastings at Benziger Family Winery.
2400 London Ranch Road, Glen Ellen, 707-887-8700, triplecreekhorseoutfit.com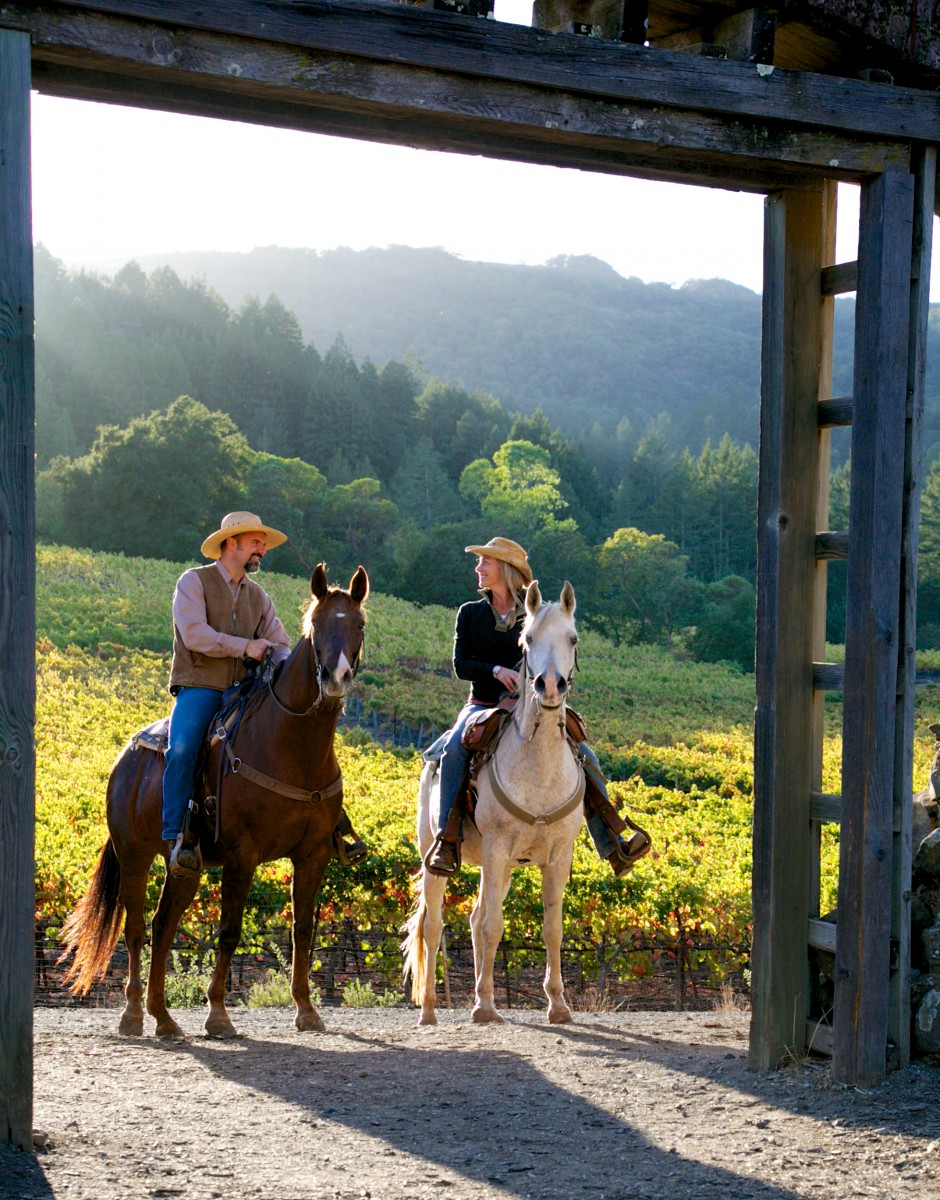 Off-the-Map Lake: Lake Suttonfield
Peel off the 1.2-mile, paved main path through Sonoma Valley Regional Park and make your way to Glen Ellen's secret sweet spot. Lake Suttonfield, cradled in the hills surrounding the town, is a wee bit of England's Lake District hidden in Wine Country. The 2-mile trail ringing the lake offers plenty of spots to lean back against an oak or dip your toes in the water. Because the reservoir is part of Sonoma Developmental Center, it doesn't appear on maps of the regional park, leaving it largely unexplored except by locals. To get there from the main park path, take the East Sutton Lake Trail, to your left from the parking lot on Highway 12.
13630 Sonoma Highway, Glen Ellen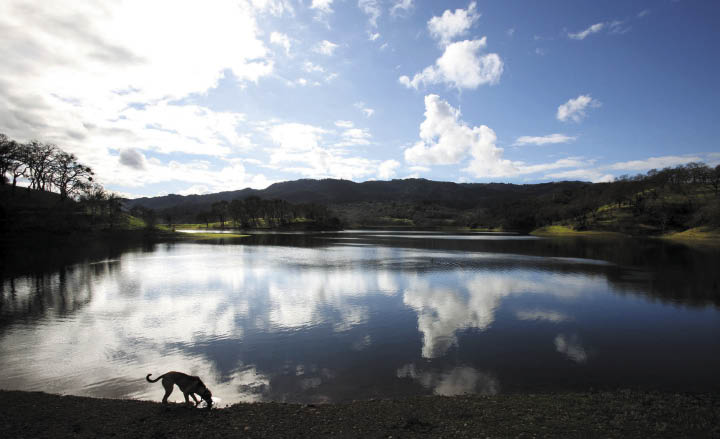 A Vision from Above: The Sea Ranch Chapel
The hobbit-size Sea Ranch Chapel in Gualala looks like it soared down from the clouds, landing with its wings spread on a private, tree-studded meadow off Highway 1 and overlooking the Sonoma Coast. Designed by James Hubbell in 1985, the volunteer-maintained structure is graceful, Gaudian and somewhat bizarre. Just 360 square feet, the chapel seems to dance with its beautiful roof plumes, shell-curved wood siding, ceramic accents and stained glass spilling light to the mosaic tile floor. Open daily for tours and meditation.
Highway 1 at Sonoma Mile Marker 55.66, across from Bosun's Reach Street, 707-785-2444, thesearanchchapel.org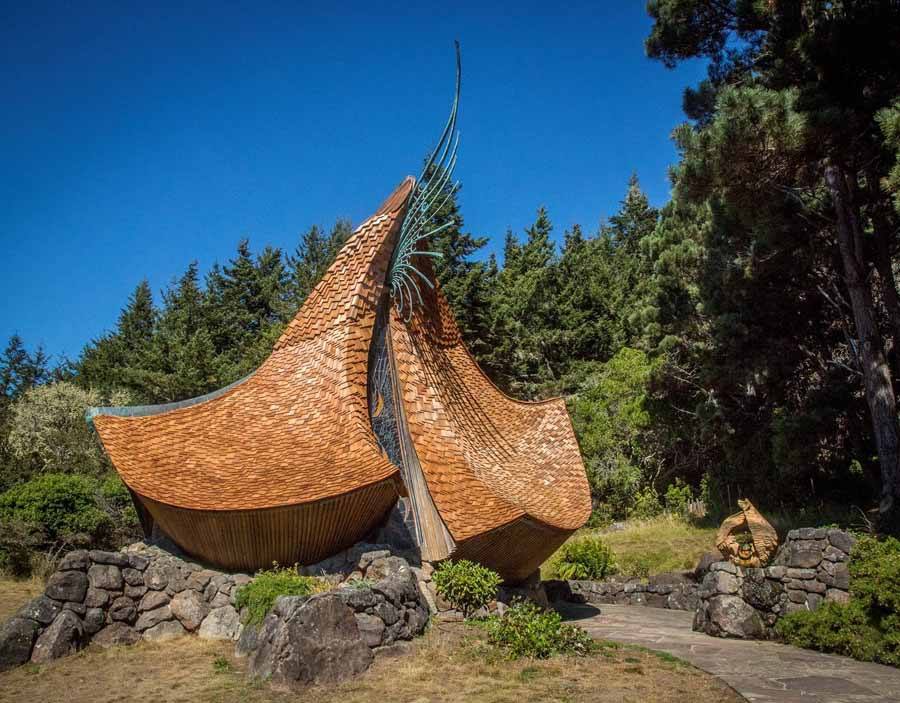 Subscribe to Our Newsletters!