Art and entertainment in Sonoma County you may not know about…but should. 
This article is part of a series called "Hidden Sonoma." To see the full list of 80+ things to do in Sonoma County, click here.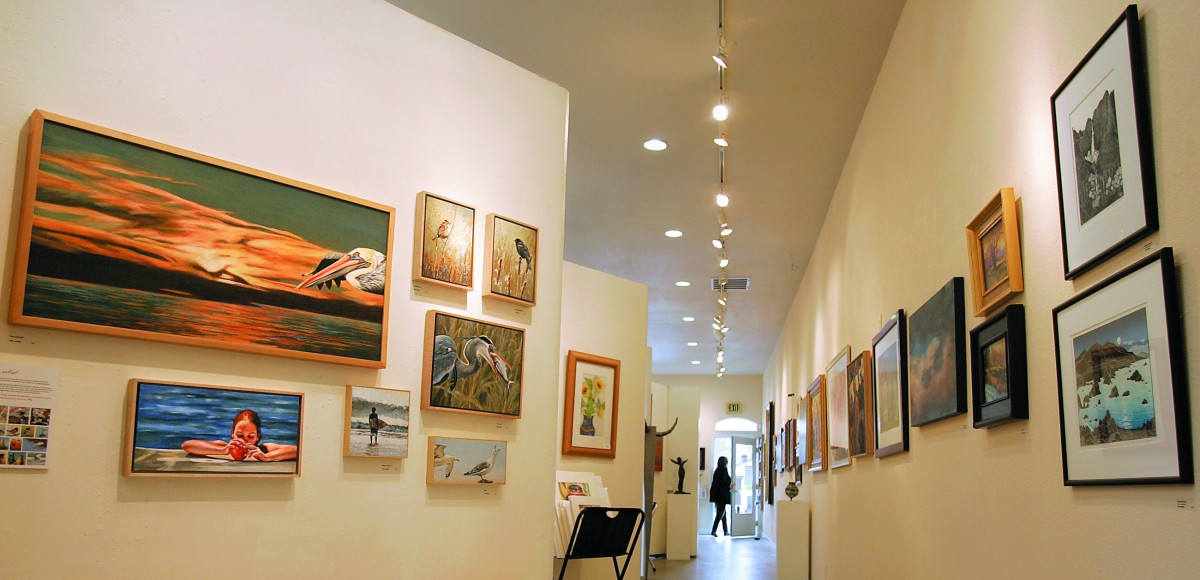 Art in an Unsuspecting Place: Graton Gallery
There isn't much to the tiny town of Graton, yet the long, narrow Graton Gallery and its adjoining sculpture garden are worth exploring. The gallery showcases original fine art, paintings and prints, as well as jewelry, pottery, textiles, glass and woodcrafts from more than 50 artists. Sculptures and fountains abound in a fenced-in garden area. New shows debut every six weeks, and if the timing is right, wine flows and snacks are served.
9048 Graton Road, Graton, 707-829-8912, gratongallery.net
Covers You Covet: Treehorn Books
Remember books? Before Kindle? The folks at Treehorn Books love tomes so dearly they celebrate them in a mishmash clutter of new and used treasures, at bargain prices to encourage us to read more. Row after row, shelf after shelf (plus ladders to reach them), there are all kinds of inventive categories such as the Sixties, Fire & Disasters, Counter-Culture, Earthquakes & Floods, Drama, first editions (including signed) and lots of rare gems, plus the more expected History and Children's Literature sections.
625 Fourth St., Santa Rosa, 707-525-1782, visit on Facebook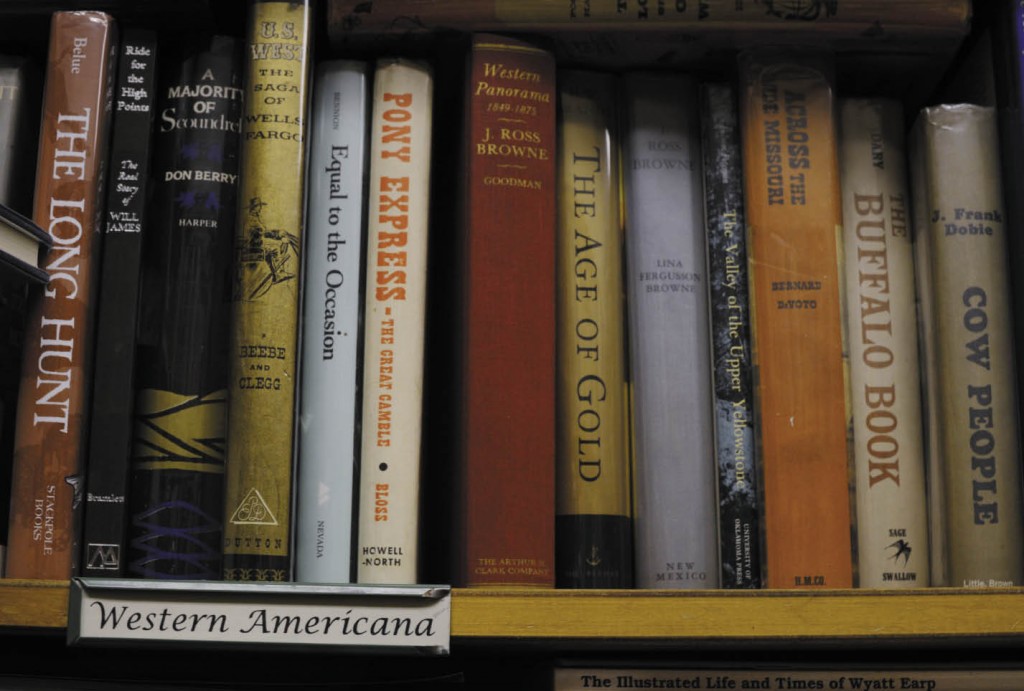 Burning Man Without the Desert: Paradise Ridge Winery
The giant "LOVE" sculpture at Paradise Ridge Winery was created for the Nevada festival in 2007 and now has a permanent home in the winery's secluded meadows. Every year, other Burning Man pieces are installed for rotating shows curated by the Voigt Family Sculpture Foundation. That might mean temples (the ones that don't get burned), towers and wind machines placed along paths amid the groves. Most of the pieces are interactive: feel free to crawl and clamber.
4545 Thomas Lake Harris Drive, Santa Rosa, 707-528-9463, prwinery.com
A work by Roger Berry is one of the sculptures currently on view at Paradise Ridge Winery. This show, 'Geometric Reflections,' curated by Kate Eilertson, will remain open until April 30, 2017. (Photo by Robbi Pengelly)

Java and the Hut: The Rio Theater
On the Russian River, alongside the no-nonsense bridge at Monte Rio, sits a most unusual movie house. The films screened in the historic Quonset hut fronted by a marquee are just one feature of the Rio Theater, in its 65th year. The breakfast-and-lunch cafe and coffeehouse on the elevated deck out back is a second reason to go. The third: the weekend outdoor market.

20396 Bohemian Highway, Monte Rio, 707-865-0913, riotheater.com

The Rio Theater in Monte Rio. (Photo by Alvin Jornada)

Theater Without a Marquee: Camp Rose Players
On four weekends in October, the Camp Rose Players perform at an unlikely location: Healdsburg's Fitch Mountain, an extinct volcano dotted with humble cabins and the occasional high-end home. Camp Rose, an early-1900s recreation site on the Russian River, had an inn that was remodeled in the 1970s as a restaurant, bar and theater. It's now a private residence, but Suzanne Webb, daughter of the theater's founder, Jane Moore, continues to stage plays in the Camp Rose theater on the first floor. It has 30 red velvet seats, professional sound and lighting, yet no marquee, as tickets are sold by word of mouth and a mailing list. Bonus: There's parking.

2140 S. Fitch Mountain Road, Healdsburg, 707-473-1616, camproseplayers.com

SOFA, So Good: South of A Street
The South A Street district concealed on the back side of Santa Rosa's Juilliard Park is an old-fashioned cluster of small shops, galleries, artist studios and eateries refreshingly free of anything close to a chain. No Starbucks, just Atlas Coffee Co. down an alley with a hodge-podge of found furnishings, a record player and great java. Denizens have dubbed it SOFA and it's full of surprises, including one of the city's top restaurants (The Spinster Sisters), one of its finest bakeries and cafes (The Criminal Baking Co. & Undercover Noshery) and the edgy Imaginists theater company.

South A Street and Sebastopol Avenue, Santa Rosa, sofasantarosa.com

Artist Taunee Callahan flips through a magazine as she waits for people to visit her gallery during the SOFA Artwalk in Santa Rosa. (Photo by Beth Schlanker)

Dinner with the Show: Green Music Center
Dine before one of the indoor/outdoor shows at Green Music Center in the summer. For roughly $100 to $140, attendees are greeted with a glass of sparkling wine, seated on the front row of the Dining Terrace — one of the best outdoor seats available — and served a three-course meal, followed by the show. Wine and beer are available for purchase and you can pre-order a boxed salad or sandwich from Boudin Bakery and a bottle of wine. They'll be waiting for you when you arrive, whether you're seated at a table or on the lawn.

Green Music Center on the Sonoma State University campus, 1801 E. Cotati Ave., Rohnert Park, 866-955-6040, gmc.sonoma.edu

Concert goers to the Green Music center enjoy the music on the lawn during a bluegrass concert. (Photo by Will Bucquoy)

Way Off Broadway: Transcendence Theatre Company
The Great White Way meets the Milky Way when the Transcendence Theatre Company transplants the best of Broadway to an unlikely stage beside the romantic ruins of an old winery. Professional actors who have appeared on Broadway or in the touring companies take the stage in the middle of Jack London State Historic Park in Glen Ellen for a summer of "Broadway Under the Stars." The remoteness adds to the magic. Gourmet food trucks and local wines make for an unforgettable dinner show. $42 and up.

2400 London Ranch Road, Glen Ellen, 877-424-1414, transcendencetheatre.org

The Transcendence Theater Company on stage at Jack London State Historic Park in Glen Ellen.

Buddhism at The Barlow: Tibetan Gallery & Studio 
With an endorsement from the Dalai Lama and financial backing from a retired Silicon Valley executive, Tashi Dhargyal is at work in Sebastopol on an art piece unlike any other. He is creating a two-story-tall traditional Tibetan scroll painting he hopes will travel the world before it comes to rest in a Tibetan monastery. Watch Dhargyal at work on the thanbhochi at the Tibetan Gallery & Studio at The Barlow center, where he uses traditional materials such as hand-ground mineral pigments and 24-karat gold. His gallery also features small prints, silk scarves and other one-of-a-kind items.

6770 McKinley St., No. 130, Sebastopol, 707-509-3777, preservetibetanart.org