A former chef at Copenhagen's Noma — considered to be one of the best restaurants in the world — will take over the vegan culinary program at Healdsburg's Little Saint.
Ironically, the food, art and event space's new executive chef, Stu Stalker, spent the last three years creating the perfect hamburger with Noma's Rene Redzepi at Popl, an upscale burger spot in Copenhagen opened during the pandemic.
"When COVID-19 happened, it was something to do, something new and exciting even though the world was shut down," Stalker said. "But as soon as we could travel, it was obvious that my time in Copenhagen was up."
Stalker will open a new restaurant concept, The Second Story, on the second floor of Little Saint on July 7.
The night before Stalker left Copenhagen last December, planning to open a restaurant in San Diego, he got a call from Little Saint owners Jeff and Laurie Ubben. The opening culinary team fronted by Kyle and Katina Connaughton of nearby SingleThread and the Ubbens were parting ways. Would Stalker be interested in heading up a new concept at the space?
Within a few days, Stalker arrived in Healdsburg.
"As soon as I saw the space, it felt like the right thing to do," he said. He spent a week touring the Little Saint farm, talked to food purveyors in the area and began figuring out how to create a multicourse prix fixe menu of elevated — but not overly precious — vegan cuisine.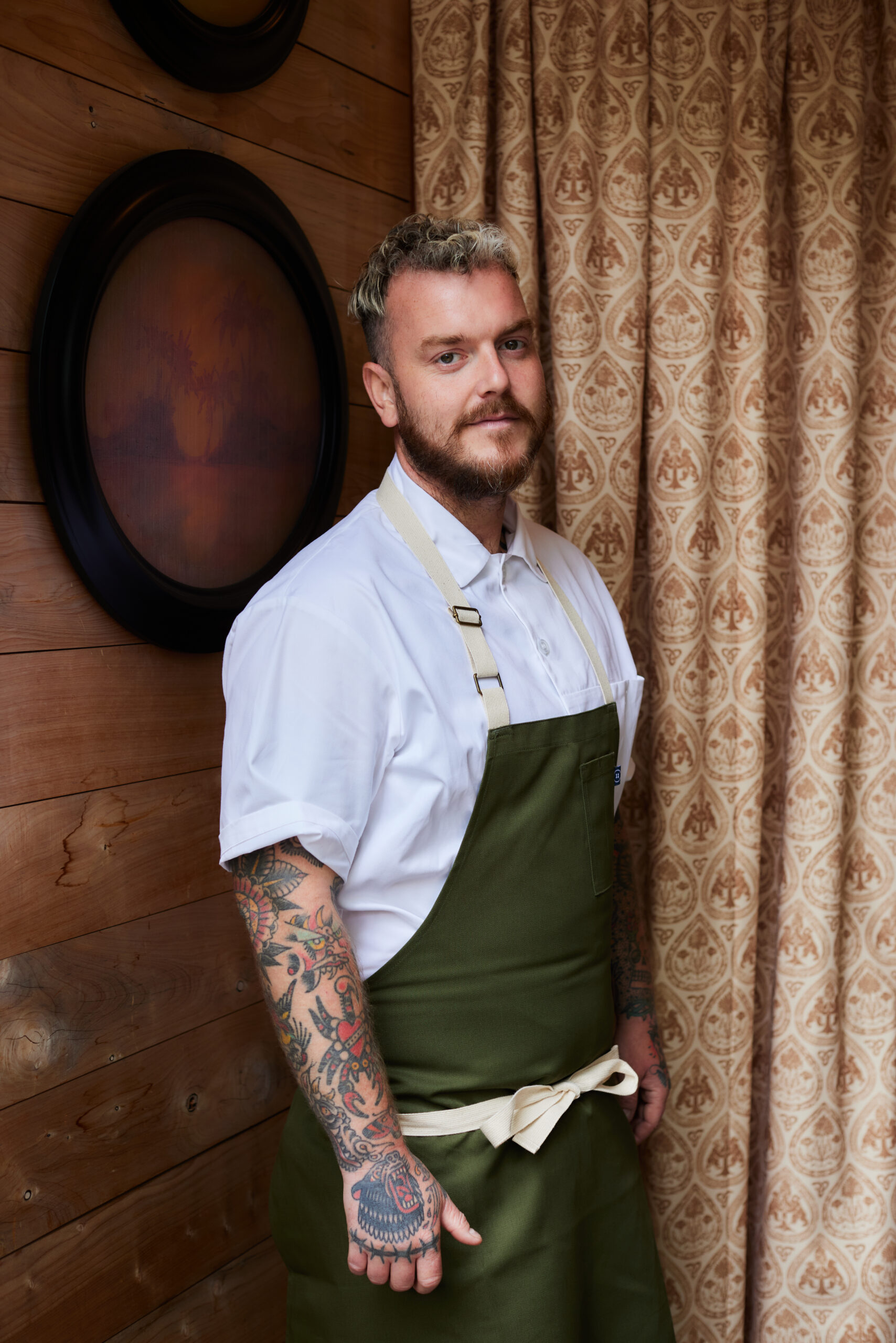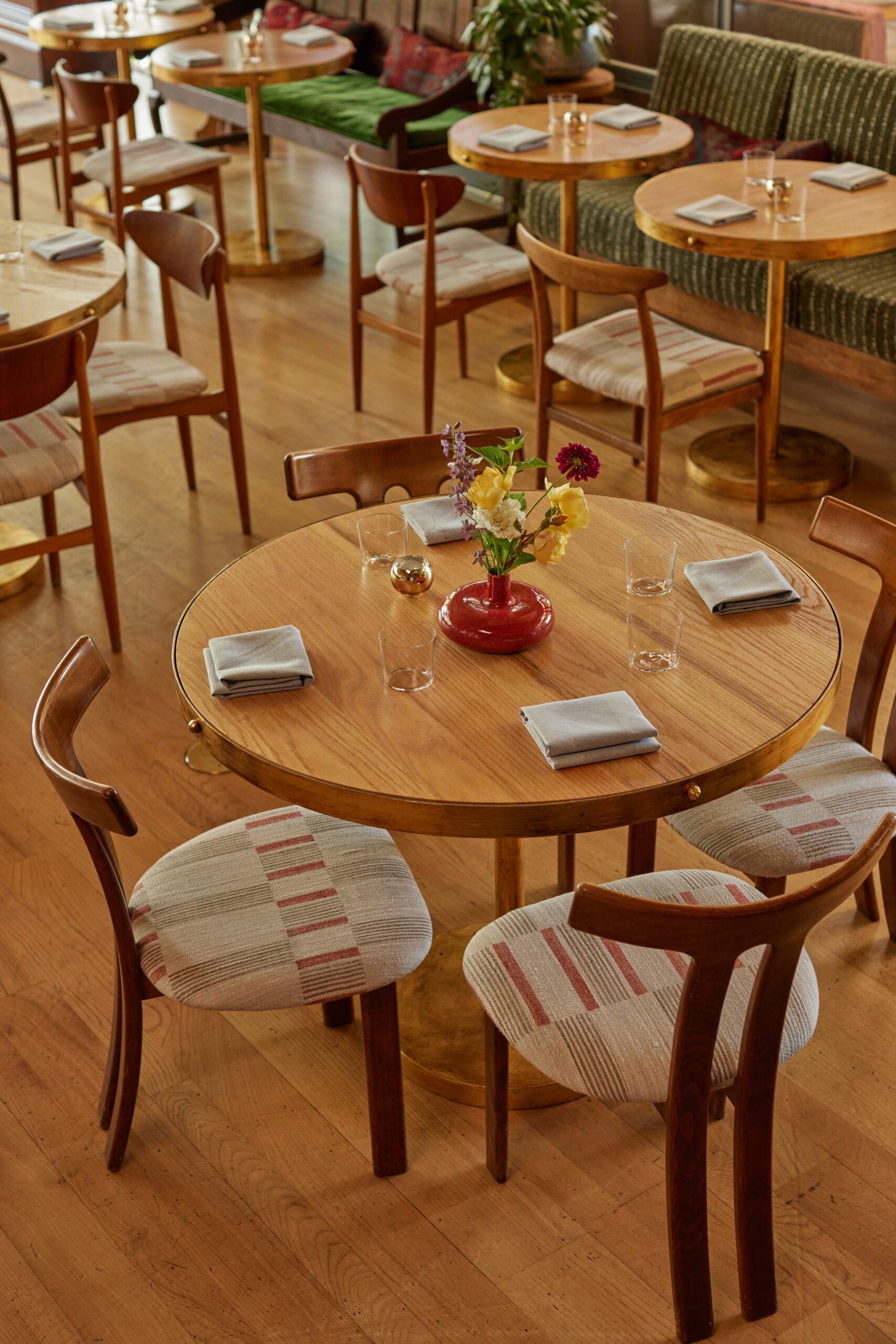 Dishes on the opening menu may include a mushroom and zucchini skewer with smoked vegan butter and a tamarind glaze; a one-bite tart with cheese made from pumpkin seeds; fresh beans marinated in rose-petal oil; aebleskiver, a puffed Danish pancake ball with savory greens; or a rich pastry filled with celery foot, preserved truffle and tarragon.
The menu will rely heavily on the farm, but Stalker is clear that The Second Story isn't about plucking only perfect leaves or pristine vegetables for the plate. He plans to use everything, whether for sauces or the forward-thinking cocktail program that incorporates fruit and herb-based shrubs, vinegars and juices into the drinks.
"Often you'll see that the imperfect produce goes to staff meal or compost. I don't care about that at all. All we want is for it to be delicious. We adapt to farm," he said.
Stalker is careful to point out that while the menu will be innovative, he isn't trying to compete with restaurants like New York's Eleven Madison Park, which created a high-end meatless menu last year.
"This is a neighborhood restaurant, not a super-exclusive club," he said.
The cost is set at $120 per person, roughly in line with restaurants like Valette or The Matheson, but far less expensive than SingleThread or Cyrus.
Co-owner Laurie Ubben said the second story of Little Saint, where the production kitchen is located, was long planned for a more refined dining concept. The downstairs all-day cafe, overseen by chef Bryan Oliver, switched to a more casual menu last winter, featuring sandwiches, salads and vegan comfort food.
Stalker's cuisine will be complemented by Executive Wine Director Alex Sarovich's Wine Spectator-recognized wine program, pastries from Executive Pastry Chef Baruch Ellsworth, and beverages from Executive Director of Beverage and Sustainability Matt Seigel.
The restaurant will be open 5:30 to 7 p.m. Friday through Sunday. For more details and reservations, go to littlesainthealdsburg.com.