After parting ways with Single Thread restaurant's management company Vertice Hospitality in December, Healdsburg's Little Saint has reopened with a more casual all-day food program and cozy lounge vibe.
"This is 98% of what we originally envisioned. It feels holistically good and will continue to evolve," said co-owner Laurie Ubben at the 10,000-square-foot music, food and arts space that formerly housed Healdsburg SHED. Ubben and her husband, Jeff, a Bay Area philanthropist, bought the building in 2020.
Gone are the bistro tables and banquettes, replaced by upscale wood coffee tables, long communal tables and overstuffed sofas.
"This is a Ken Fulk space now," Ubben said of the casual-chic decor from the well-known Bay Area interior designer who is a business partner at Little Saint.
The curated wine area, overseen by sommelier Alexandria Sarovich, also has been transformed, with an expanded collection of small-producer wines and the addition of a large round table where Sarovich plans to hold tastings. Other noticeable changes are a simplified cocktail list and a new menu from longtime chef Bryan Oliver. The coffee bar now has tall bar stools where customers can get a quick caffeine pick-me-up.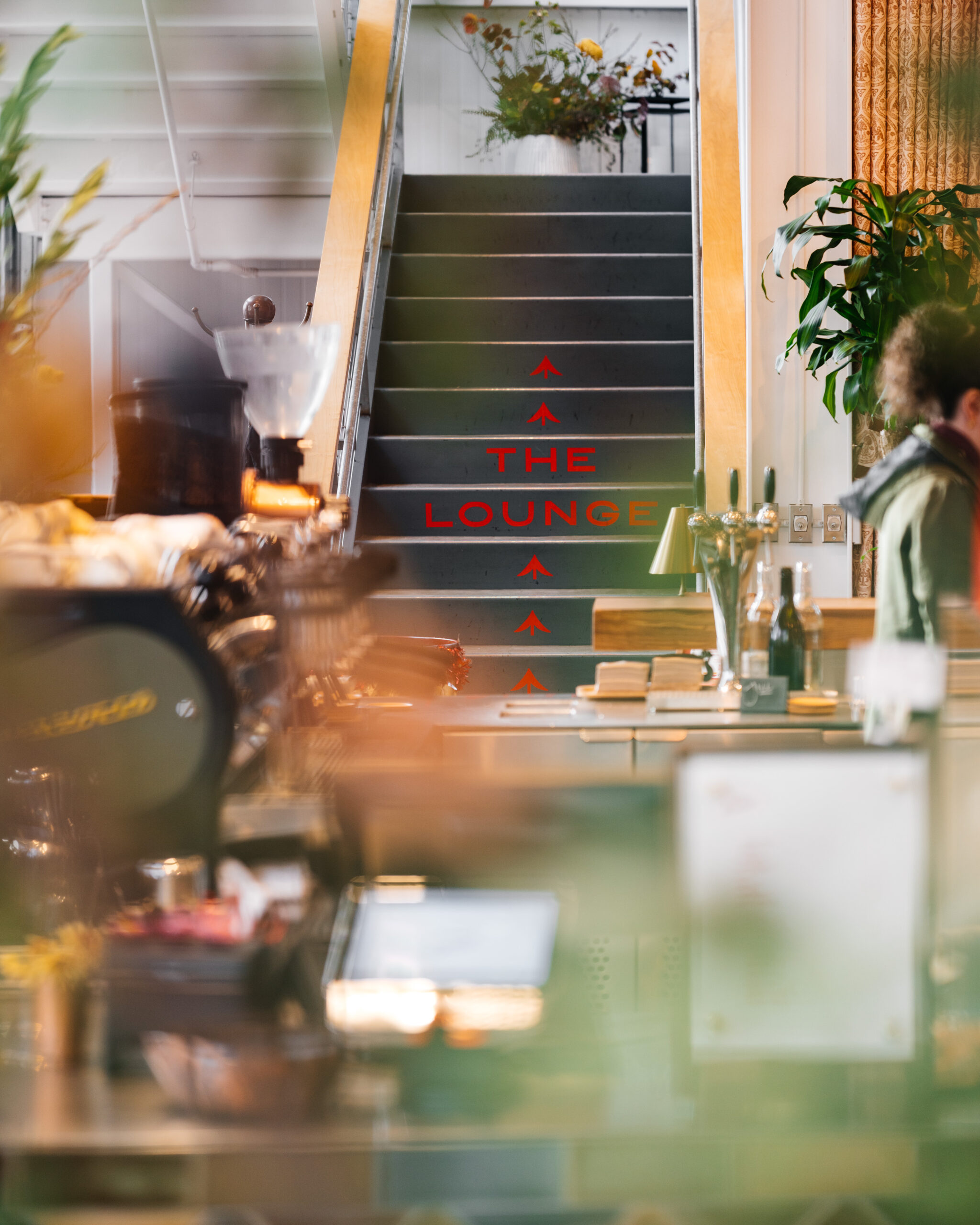 "We wanted more familiar dishes," Ubben said. But as before, every dish is free of animal products and uses produce from the Little Saint farm.
The breakfast menu includes scrambled tofu with rosemary and maitake mushrooms, carrot lox toast with almond cream cheese, seasonal quiche, overnight oats and chia seed pudding with granola. The coffee bar serves pastries and "adaptogenic" (adaptogens are herbs or mushrooms thought to have health benefits) drinks like a frothy cup of Golden Milk made with oat milk, turmeric, ginger, cardamom and black pepper.
The lunch menu remains familiar with a grilled cheese sandwich (made with nut cheese), tofu banh mi, flatbreads and a bean burger. Daily soups and salads are also available.
View this post on Instagram
"We want this to be like your living room, with no formality," said Jenny Hess, Little Saint's program director.
Little Saint officially opened in April 2022. Shortly after, the plant-focused restaurant was included in The New York Times' "Best 50 Restaurants in the U.S." and Vegetarian Times' "Best New Restaurants."
Vertice Hospitality, co-owned by Michelin-starred chefs Kyle and Katina Connaughton, oversaw the opening food program at Little Saint, which showcased the beauty of locally grown produce with carefully composed meat-free dishes. The Connaughtons' management company now will focus on other projects, including Single Thread farm and the River Belle Inn in Healdsburg, which they recently bought.
Little Saint, 25 North St., Healdsburg. 707-433-8207, littlesainthealdsburg.com