"It's open to anyone to flip the script when it comes to planning your wedding, but it's certainly easier when you're a queer couple, because there is no script," says Lily Alberts, who married Aleah Wattenberg last July at Pythian House Cottage, a secluded, wildflower-filled sanctuary in the hills east of Santa Rosa.
"We felt really freed from the traditional aspects and able to ask, 'What of this is important to us?'" she explains. Their outdoor wedding was a grand coming together of friends and family, with plenty of heartfelt speeches and a huge dance party at the end. It was also a return to roots for Wattenberg, who grew up in Petaluma.
"People always say, 'Oh your wedding will be the best day of your life,'" Wattenberg says. "And going into it, we were thinking, 'I'm sure it will be great, but is that really true?' And honestly, it felt like the best weekend of our lives so far."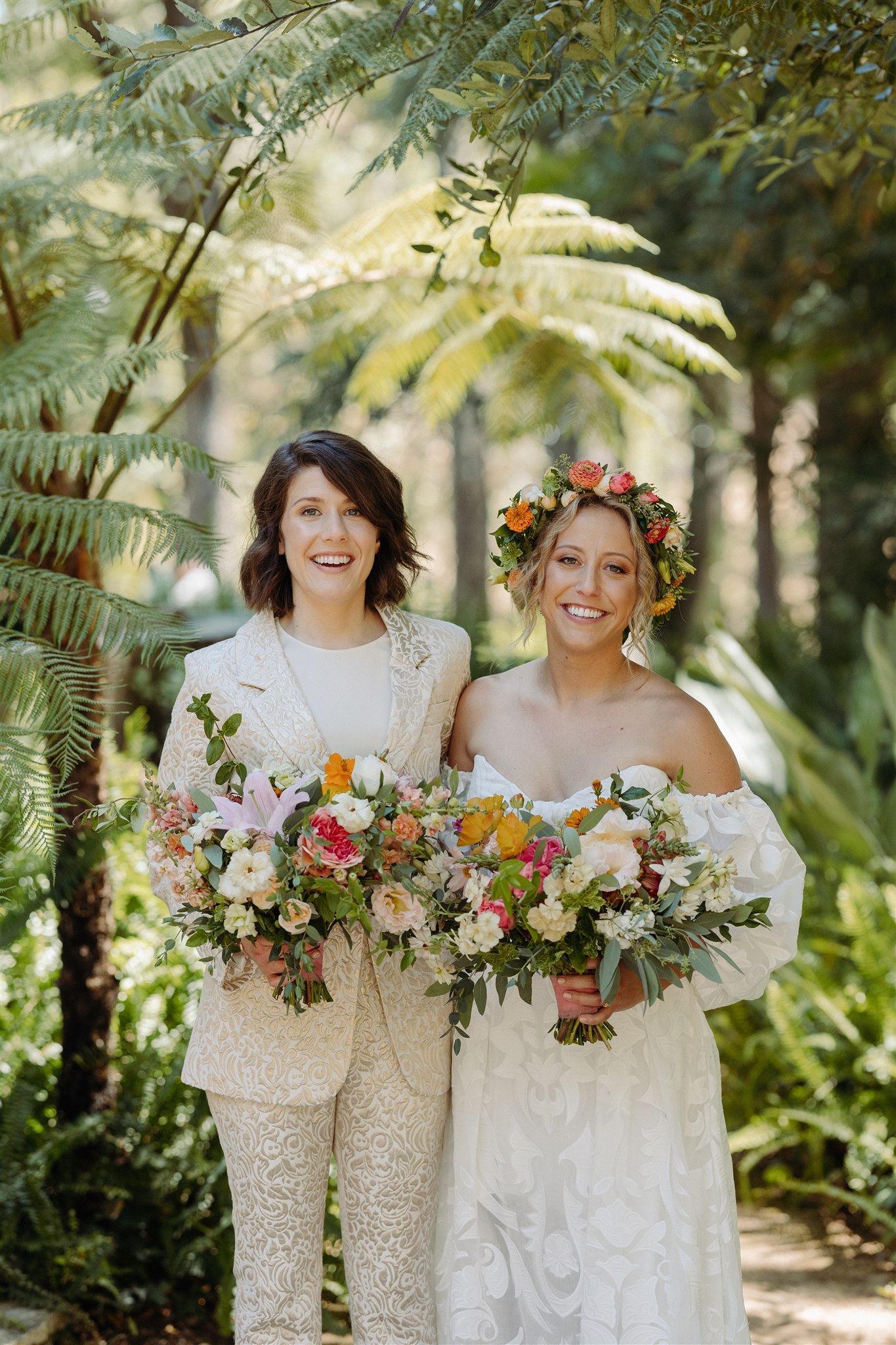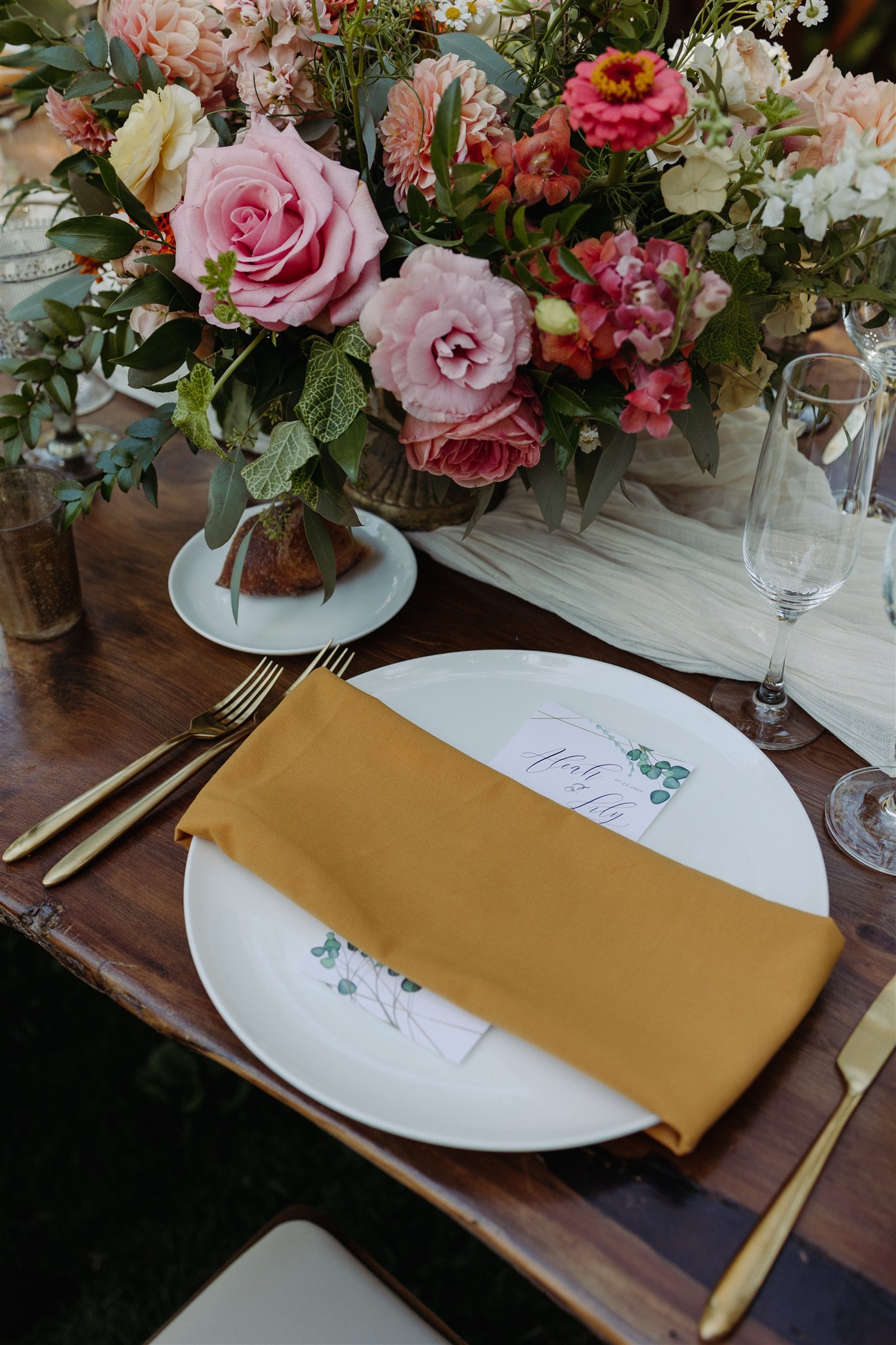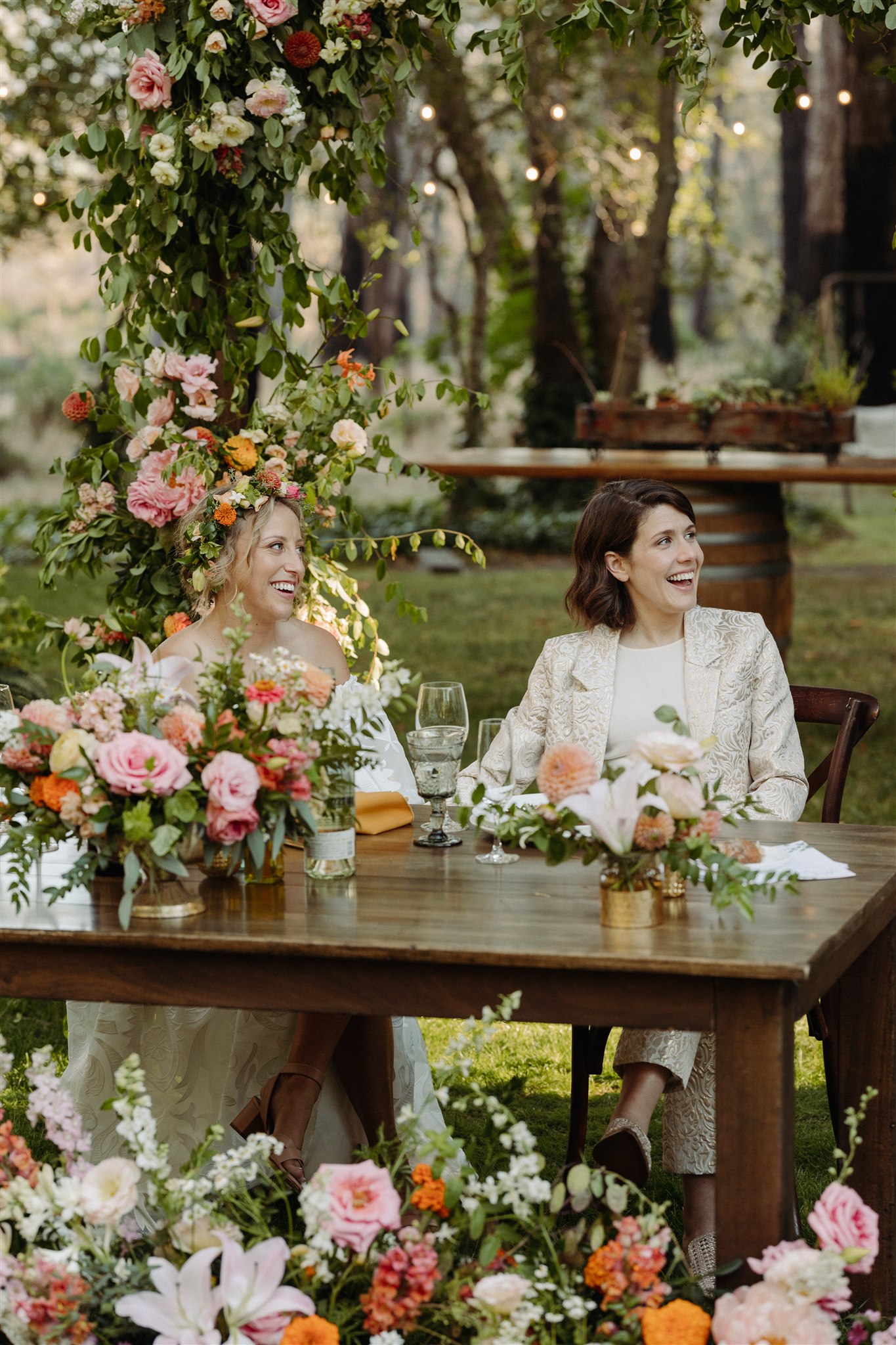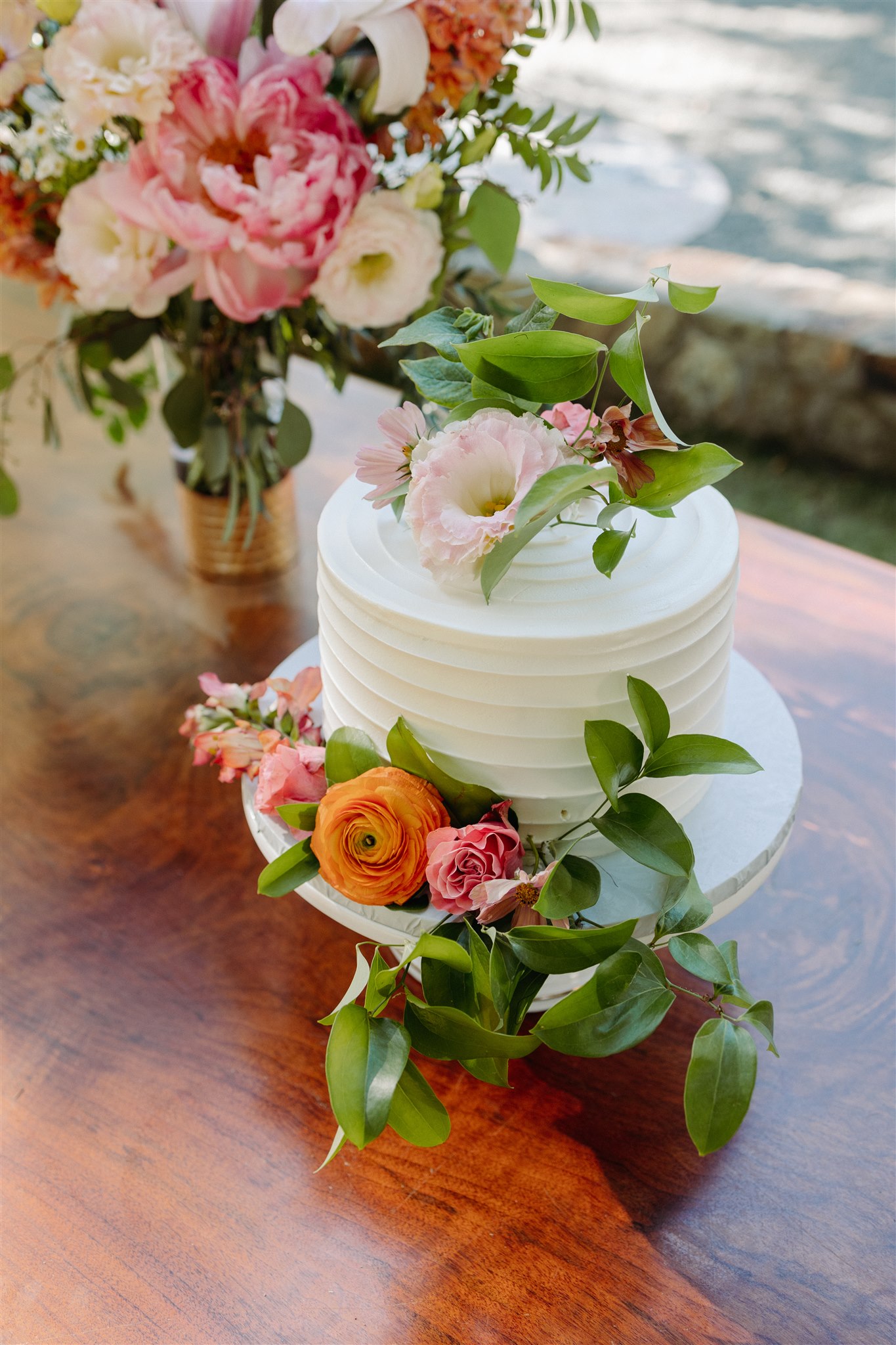 Resources
Photographer: Melissa Ergo
Wedding Planner and Catering: Stephanie Brown, Off the Beaten Path Weddings
Venue: Pythian House Cottage
Hair and Makeup: Ritual Salon + Style Bar
Florist: Poppy Cart
DJ: Sami Fink, Heart of Gold DJs
Aleah's Dress: Lovely Bride
Lily's Suit: Unveiled Bridal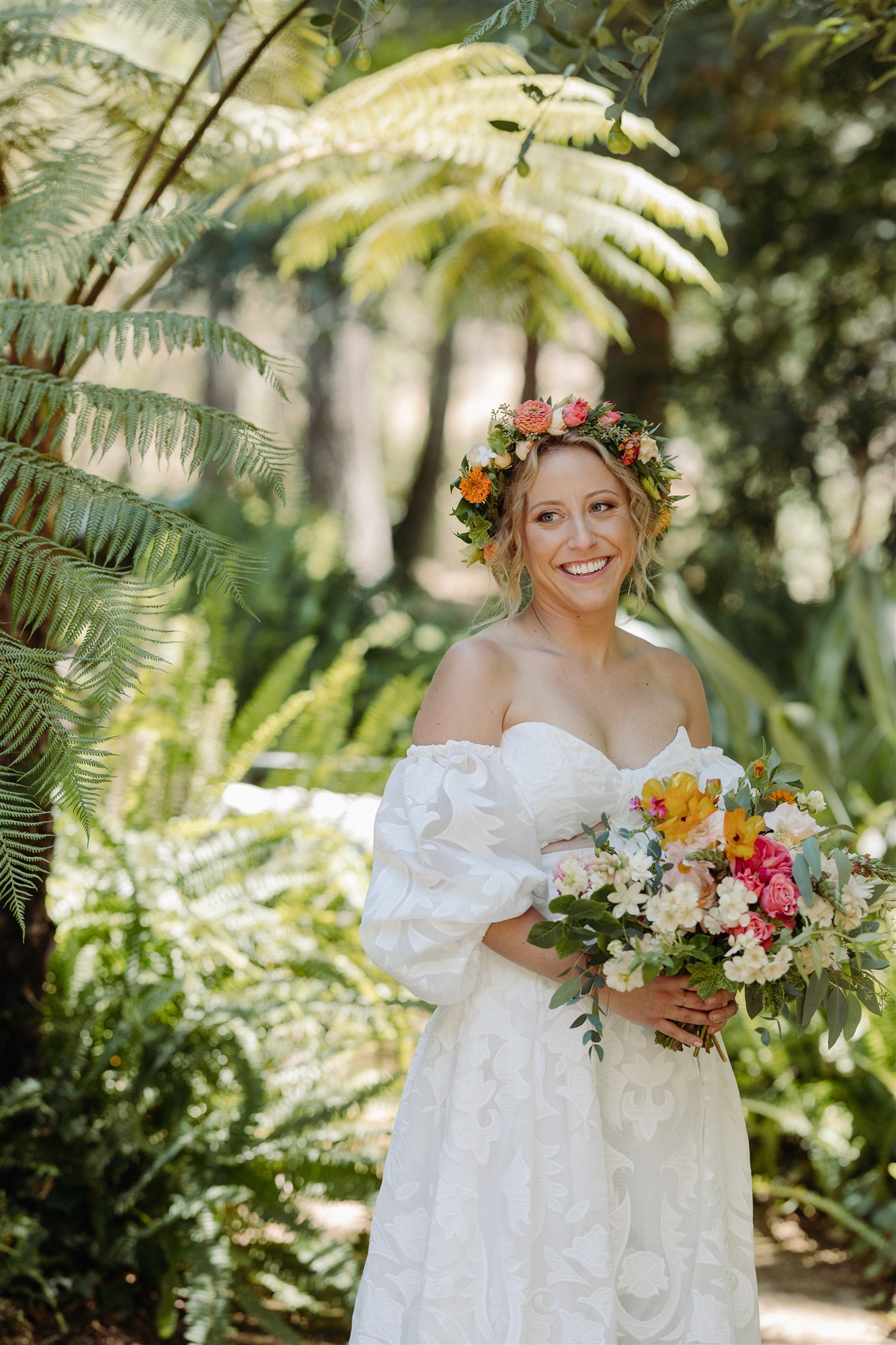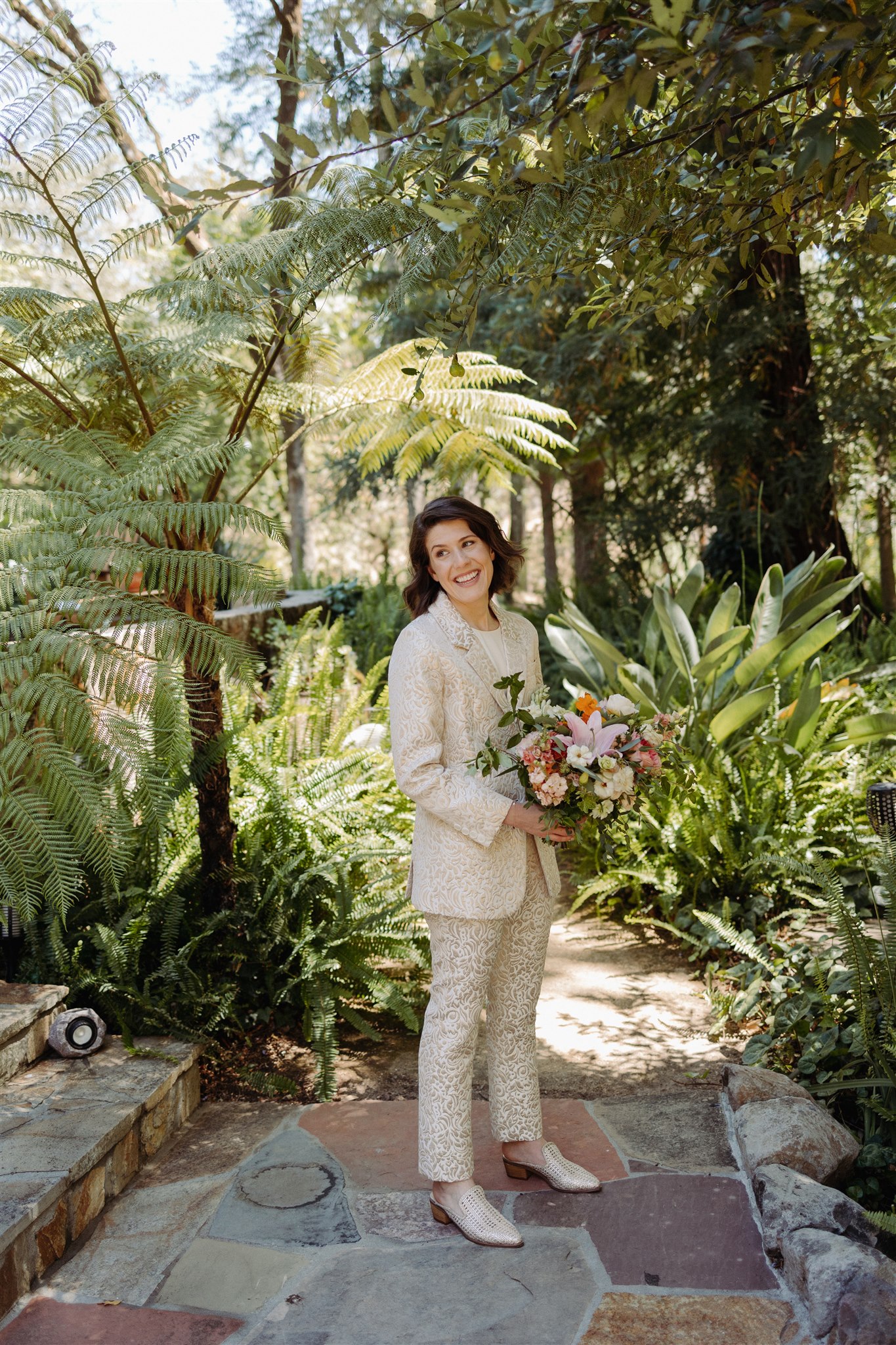 Subscribe to Our Newsletters!