It was a moment of pure, unadulterated joy as Cassidy Blackwell and Adam Kahn exchanged their vows on the bank of a pond at the Sebastopol blueberry farm where they make their home. The couple chose Loving Day for their wedding, a day that marks the historic Supreme Court ruling that legalized interracial marriage in every state.
Their ceremony, which was led by a dear friend and incorporated Jewish and African American traditions, ended with a procession along a path of weeping willow trees to a picnic-style reception.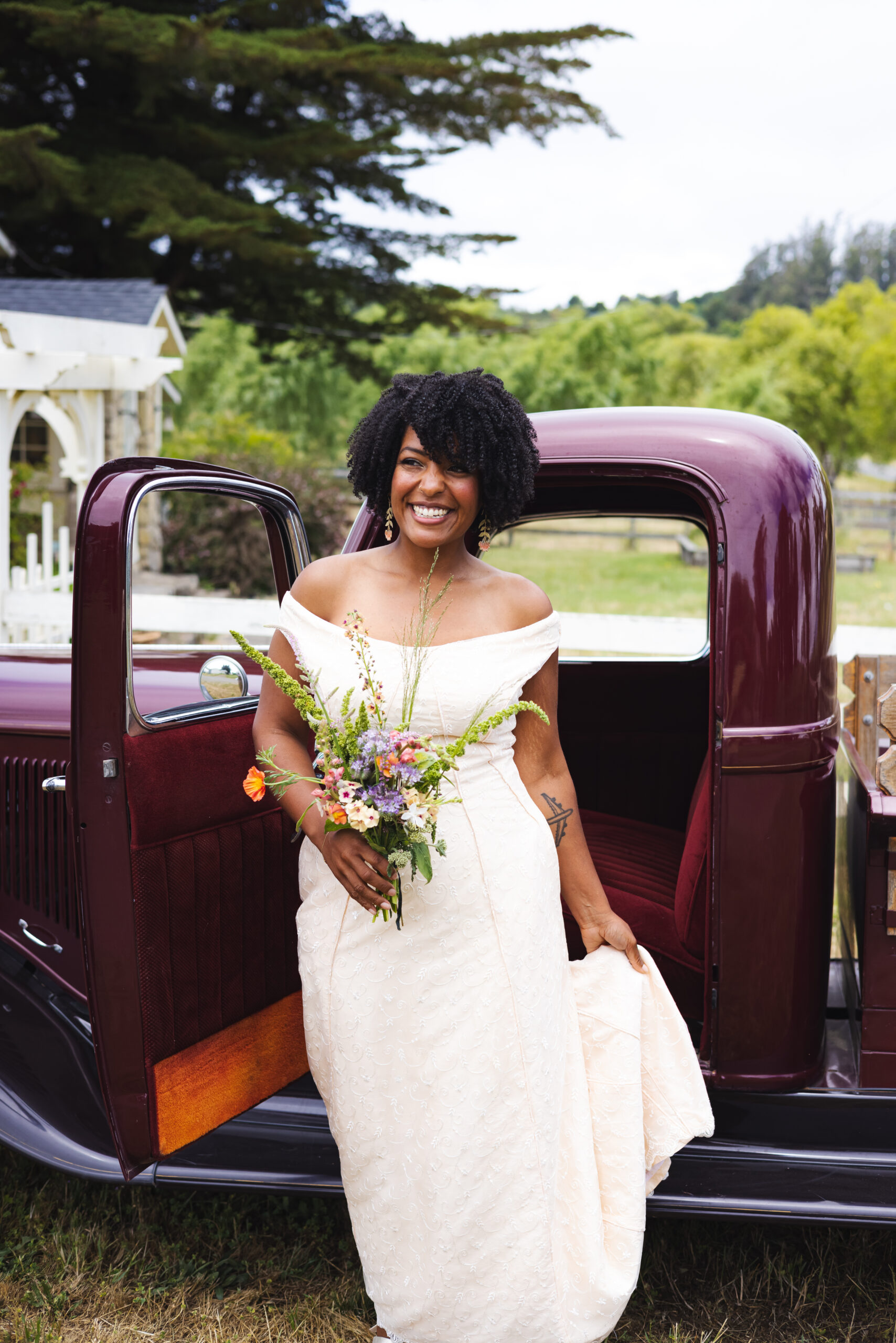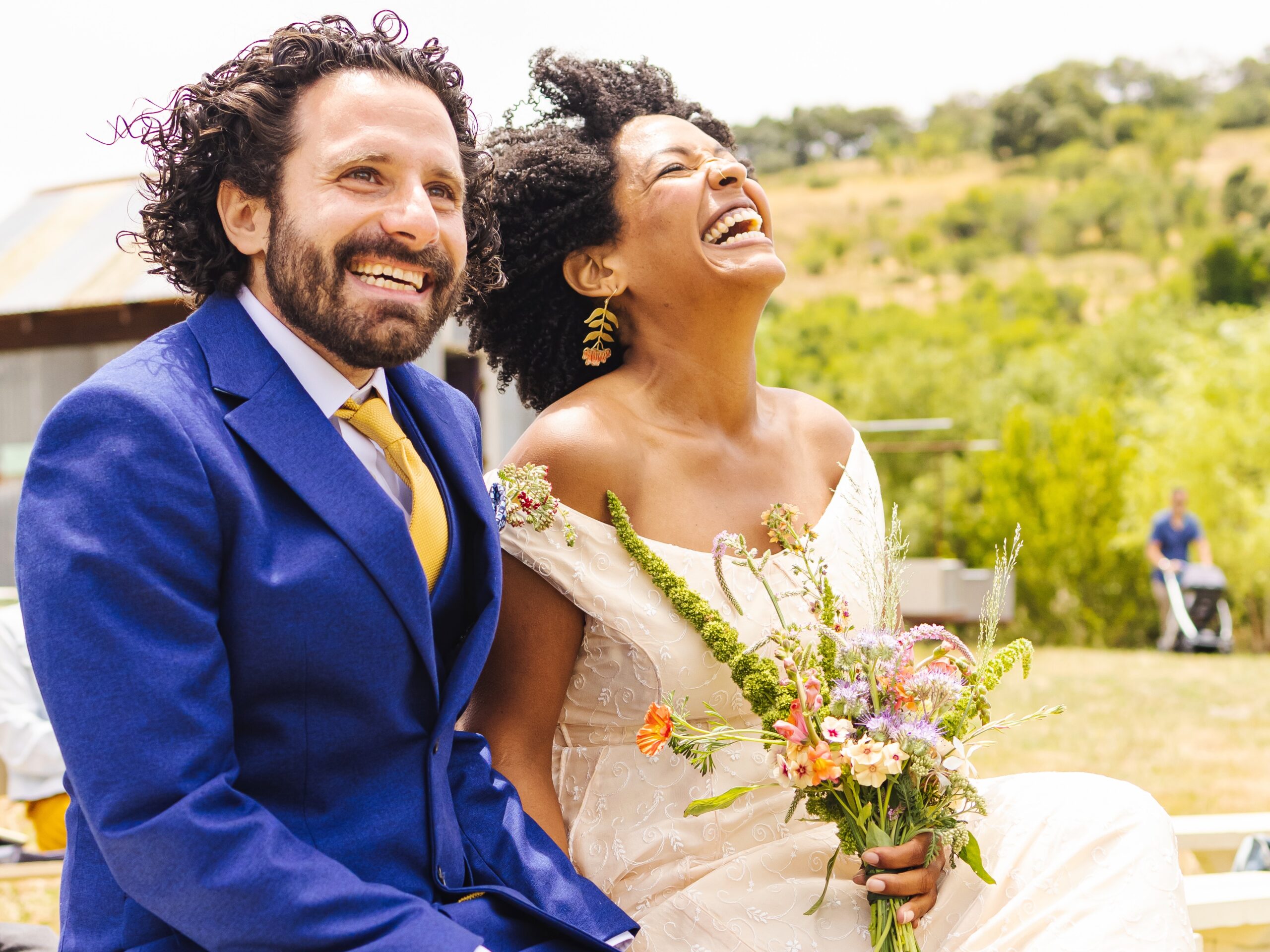 Along the way, their guests tied wishes to the branches of the trees for the couple to read later. "After so many years and months of waiting, it just made it all so much sweeter to be able to create these super-intentional moments of connection," says Blackwell. "And to host it here on the farm, to embrace this new chapter of our lives here in Sonoma County, was incredible."
Click through the above gallery for photos from the wedding.
Resources
Photographer: Elton Anderson
Flowers: West County Community Farm
Dress: Vintage
Suit: Moss Bros.
Flower Crowns: Front Porch Farm
Raw Bar: Fishmonger Don
Catering: Altamont General Store
Serving Staff: Sebastopol Cookie Company
Custom Earrings: Alchemilla Jewelry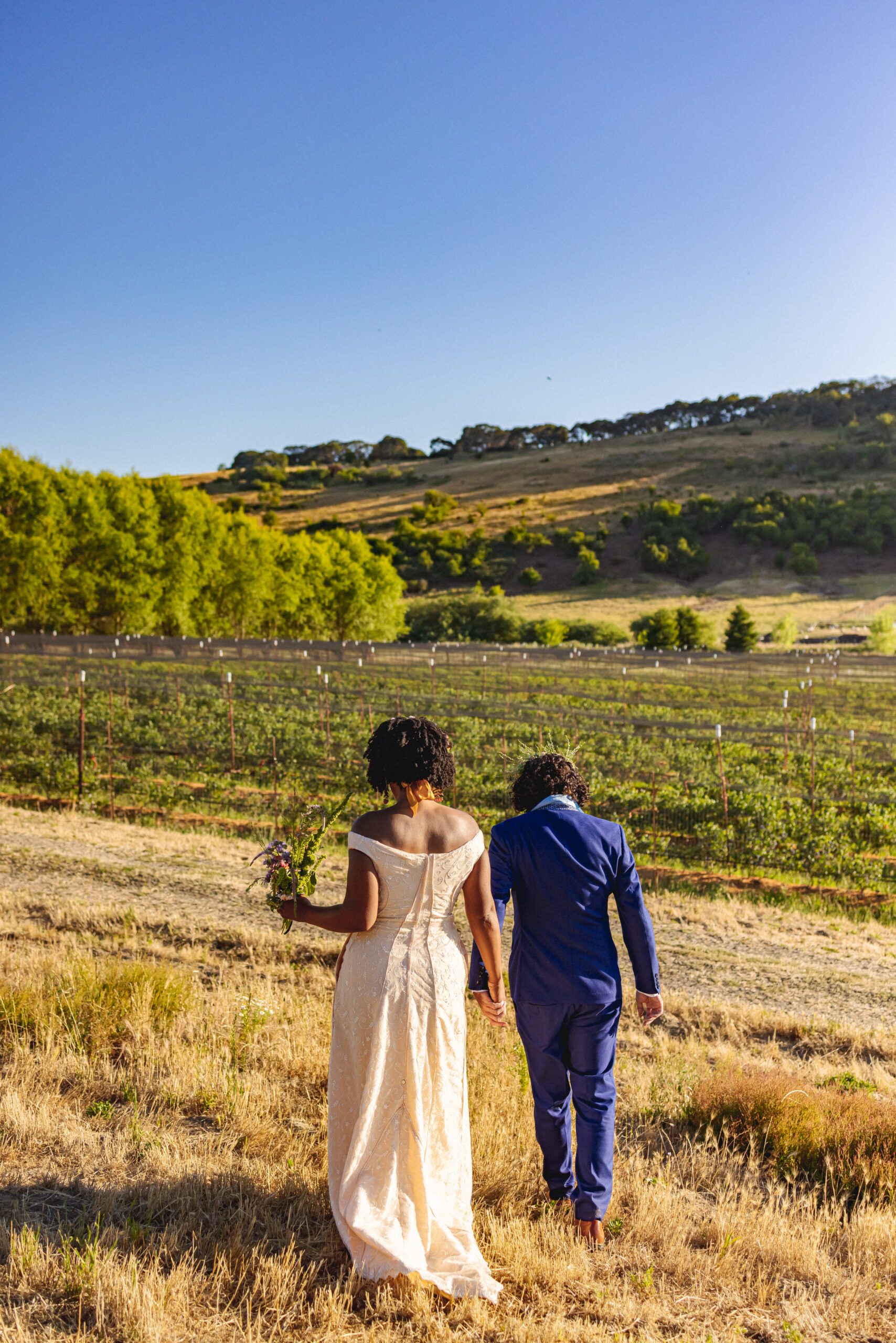 Subscribe to Our Newsletters!