Farm to table isn't a meaningless motto in Baja California Sur. It's a requirement for a growing number of Mexican restaurateurs and chefs.
This under-explored region has an almost year-round growing season and ocean bounty from the Sea of Cortez. As sustainable ranching practices grow here, conservation has come to the forefront of the area's increasingly sophisticated food movement.
If you're unfamiliar with the southernmost region of this Mexican peninsula, you're not alone. Other than Cabo San Lucas (home to Sammy Hagar's Cabo Wabo Cantina and tequila empire), it's mostly, blissfully, under the radar as a destination for expats, Mexican nationals and outdoor enthusiasts.
I spent a week this month eating my way through Los Cabos (not to be confused with Cabo San Lucas, a tourist trap to be avoided), Todo Santos and La Paz. Here, I bring you some of the best bets, and disappointments, along the way.
Don't miss
Flora Farms, Los Cabos: More than 100 varieties of heirloom vegetables and herbs grow at this 25-acre farm founded by Bay Area expats Gloria (raised in Sonoma) and Patrick Greene.
The couple moved to Los Cabos in the early 1990s, long before it was a tourist destination. Over the years, they painstakingly built a sustainable food wonderland where tomatoes, eggplant and pineapple grow eight months of the year. Much of the produce is incorporated into the menu of Flora's Field Kitchen, a seasonally inspired eatery with a wood-fired grill.
Don't miss dishes like their Lentil and Roasted Carrots with wood-fired carrots, soft black lentils, creamy feta and pomegranate seeds; Lemon Beet Hummus Flatbread studded with edible flowers; and their fire-kissed pizzas. Bloody Marys topped with a vegetable garden of kale, pickled beans, carrots, beets and a crisp chicharron are stunners. But the Wild Hibiscus Margarita stole my heart. Easily one of the Top 10 meals of my life. flora-farms.com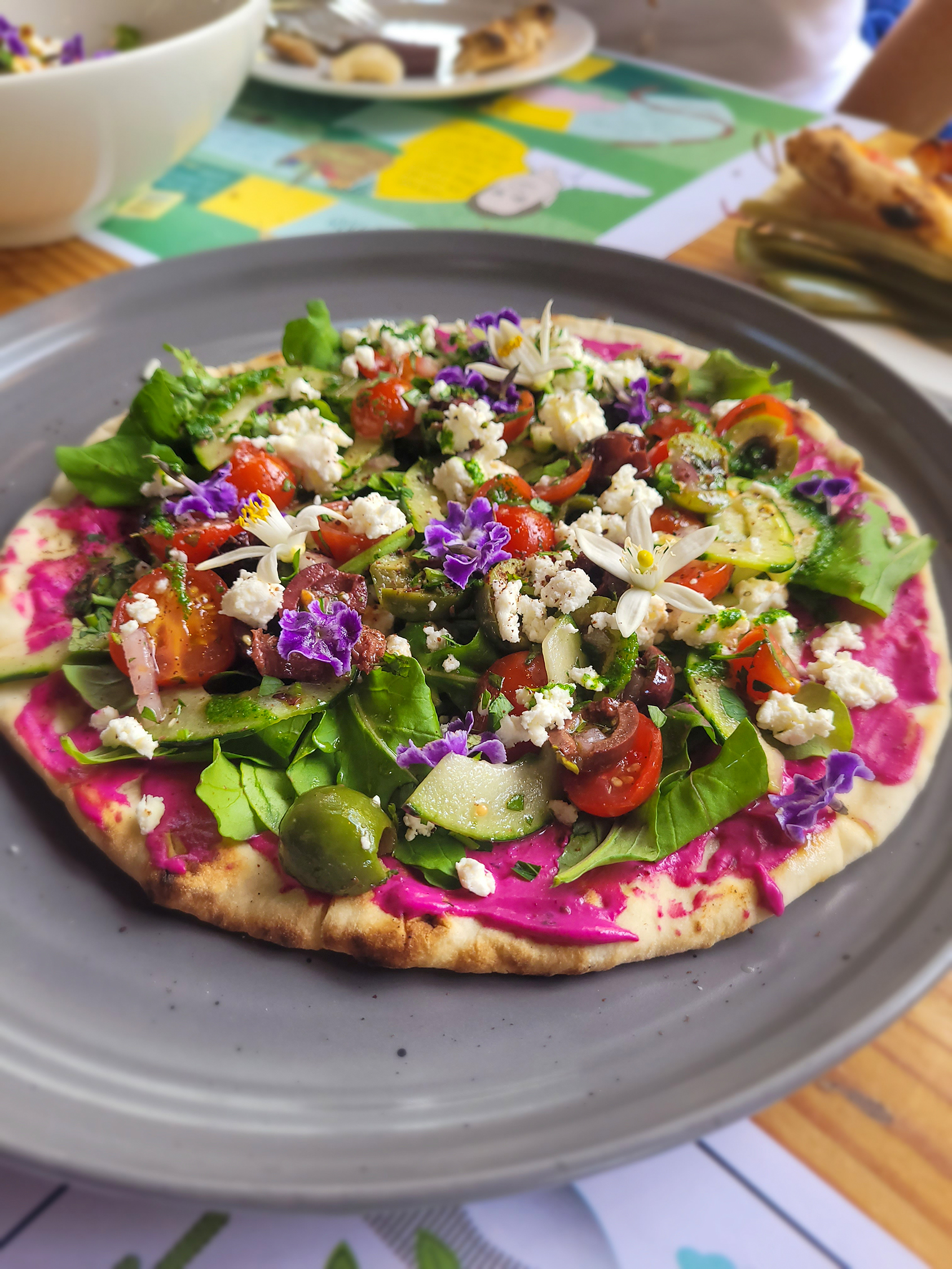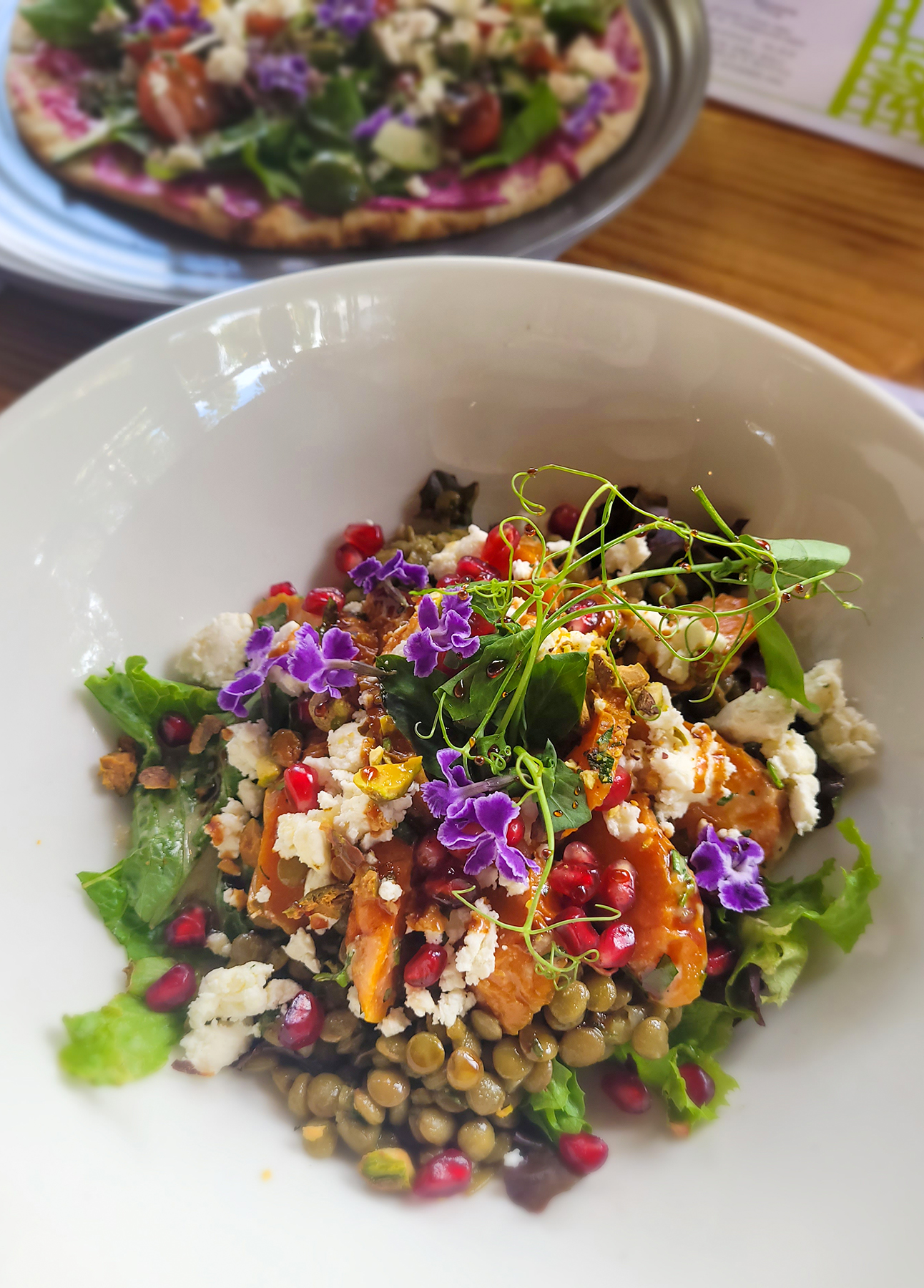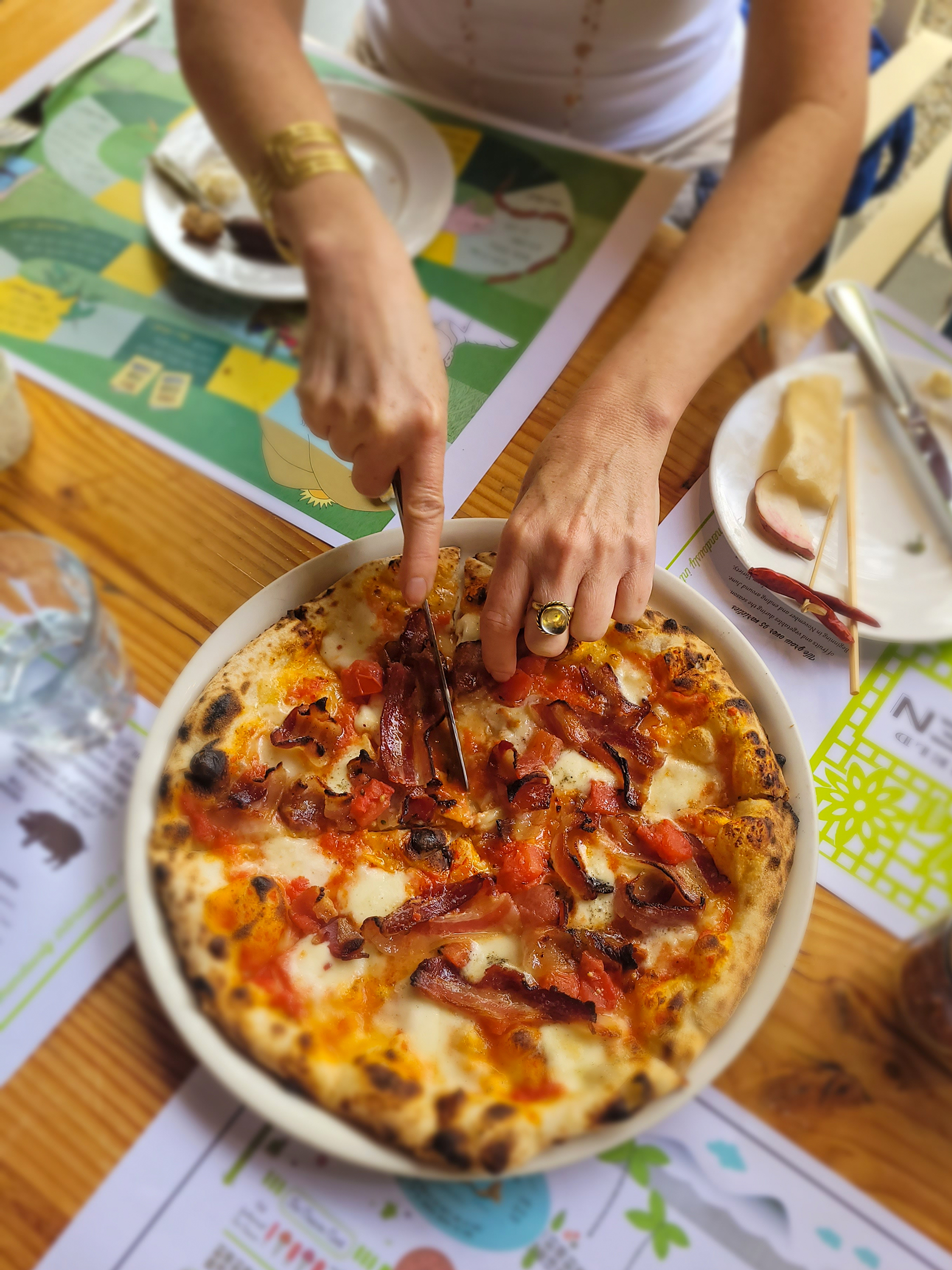 Oystera, Todos Santos: The exterior of this "historic" palace may be faux, but the oysters and bubbly are anything but. The outdoor patio is a perfect place to try local oysters or the region's famous chocolate clams (named for the brown shell, not the candy). oystera-ts.com
Agricole, Pescadero: This tiny gourmet grocer has don't-miss to-go snacks like chile-sprinkled tortilla chips, strawberry frescas (strawberries with cream), jalapeño cheese spread and dried vegetables for dipping. The bakery features mostly European pastries like croissants, macarons and bread. There's an excellent selection of wines and a small restaurant attached, as well as a picnic area. facebook.com/AgricoleCooperativa
La Chascas de Maria, La Paz: The only thing they do here is corn, but this is corn with a bit of heaven on top. This eloteria, a place that serves the Mexican street food, serves cups of corn topped with crema, cheese, salsa and your choice of bacon, bone marrow or chapulines (pan-fried grasshoppers; trust me, they're tasty). Go with the tostielote, a bag of Tostitos split open and covered with all the corny goodness described above. It's super cheap and delicious. las-chascas-de-maria.negocio.site
Mc-Fisher, La Paz: This super casual taqueria is dedicated to seafood and is required on any visit to La Paz. Go for the shredded manta ray, grilled fish and fried fish, each about $2 a piece.
La Lupita, Los Cabos: This casual eatery is always jam-packed for good reason. Blue corn tortillas are made while you watch, the mezcal flows like water and you'll be tempted to try everything. Go for the cheese crust pastor (a taco made of grilled cheese), pibil suckling pig and duck with black mole. Reservations required. lalupitatym.com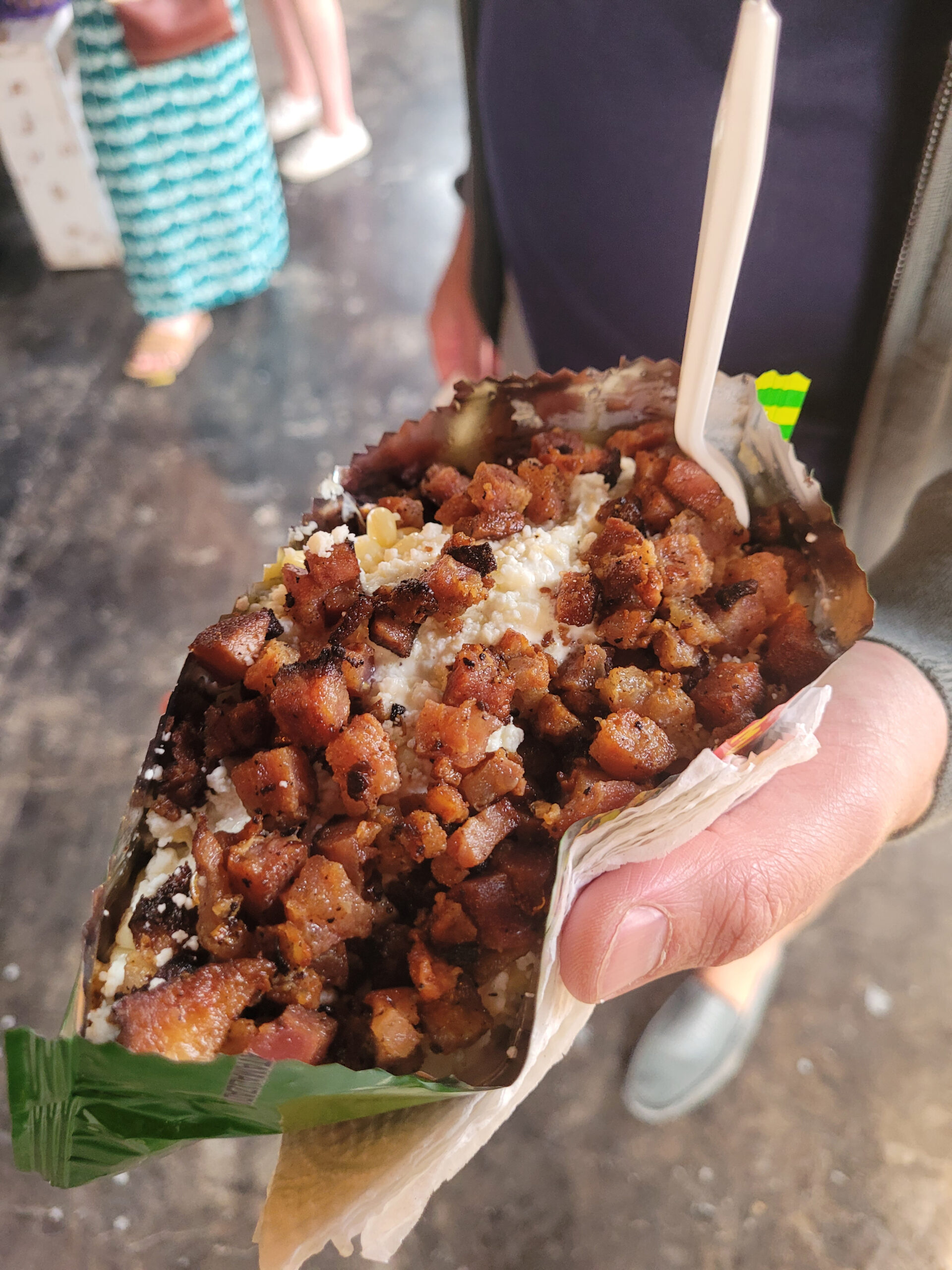 Pretty good
Acre, Los Cabos: This magical resort is hidden in a perfectly groomed jungle. Spotless walkways lead to treehouse guest rooms and a luxurious terrace restaurant (there's also an animal rescue, where you can play with puppies). The food isn't quite as good as the restaurant's perfectly curated tropical design, but it's still worth checking out for well-crafted cocktails and an appetizer snack.
Skip
Jazamango, Todos Santos: I wanted to love this tucked-away restaurant from celebrated Mexican chef Javier Plascencia, but the food just didn't match up with the American prices. Often, the more restaurants a chef opens (six for Plascencia), the lower the quality. Maybe I was there on an off day, but for your money, I say you're better off elsewhere. jazamango.mx
Nim, La Paz: The menu of "international fusion" dishes was just confusing and disjointed. Chicken with mole seemed like an easy win but ended up being entirely uninspired. The rest of the table had similar experiences, ranking it "meh," at best. nimrestaurante.com