Sonoma County is well-known to tourists as a destination for wine sipping and food tasting. Its locals have different, possibly more engaging, ways to pass the time, however. Here is a list of some of the more unusual attributes that make Sonoma County such a vivacious place to live.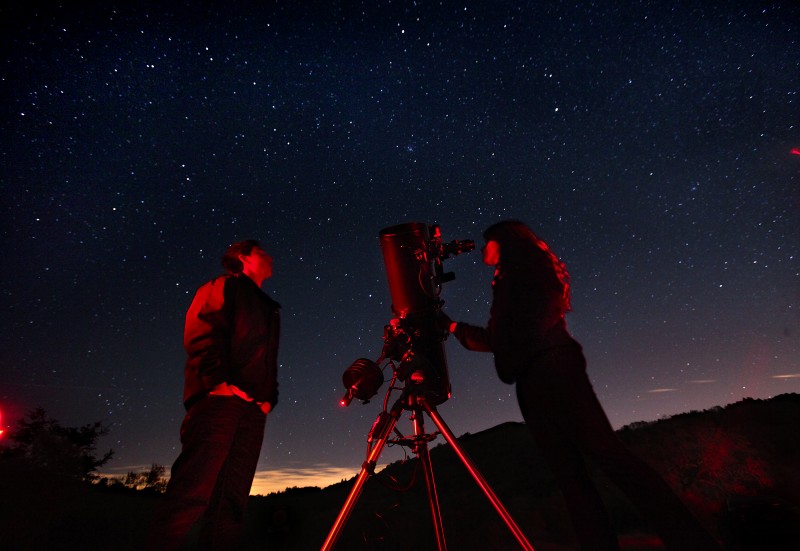 Stargaze at Robert Ferguson Observatory
Located at Sugarloaf Ridge State Park, Robert Ferguson Observatory is the largest observatory in the Western United States wholly committed to public viewing and astronomical education. The observatory has several telescopes, including a new, 40-inch instrument. It is open to the public once a month, usually on Saturdays. Daytime solar observation is free, while attending the nighttime Star Parties costs $3.00 for anyone over 18. To check the schedule and sign up for classes, visit rfo.org. 2605 Adobe Canyon Rd, Kenwood 95452, 707-833-6979. 
View Whimsical Junk Art on Florence Avenue 
Take a drive or go for a stroll down Florence Avenue in Sebastopol, the coolest street in Sonoma County. Mounted in front-yard gardens behind picket fences, colorful sculptures salute the passersby. These funky and whimsical art pieces are made by sculptor Patrick Amiot out of old pieces of tires, headlights, bicycles, and anything else that can be dug out of the dumpster. Some of his street sculptures include a dog with a mailbox nose, a surfer girl with speedometer eyes, and a milkman with a trash can torso. Florence Avenue, Sebastopol. Patrick Amiot Studio, 2371, Gravenstein Highway South, Sebastopol 95472, 707-824-9388, patrickamiot.com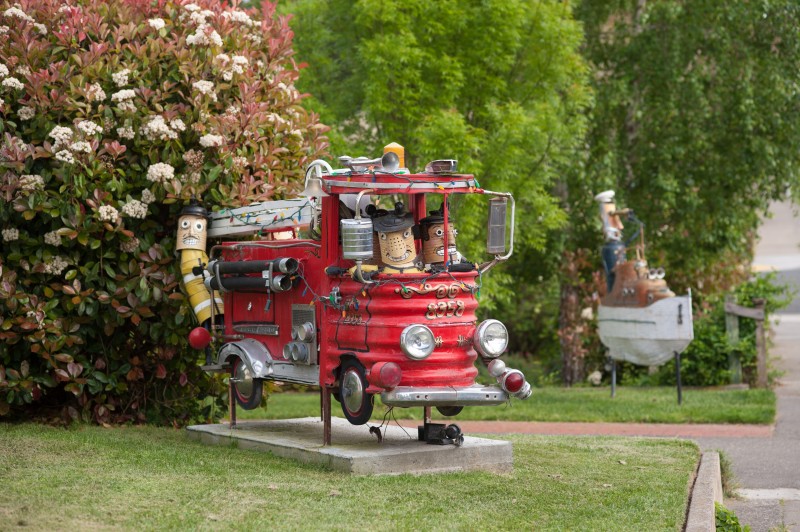 See a Play by The Imaginists Theater Company
The Imaginists is an experimental theater company that creates and performs original works. The subject material is centered around the themes of art, activism, and community, and the company actors are people of different ages and backgrounds. The Imaginists travel to various locations within Sonoma County to perform. In the summer, the actors bicycle from park to park for their tour "The Art is Medicine" or "El Arte es Medicina." This annual summer tour is free to the public and performed in both English and Spanish. For more information about current and upcoming performances, call 707-528-7554, or visit theimaginists.org.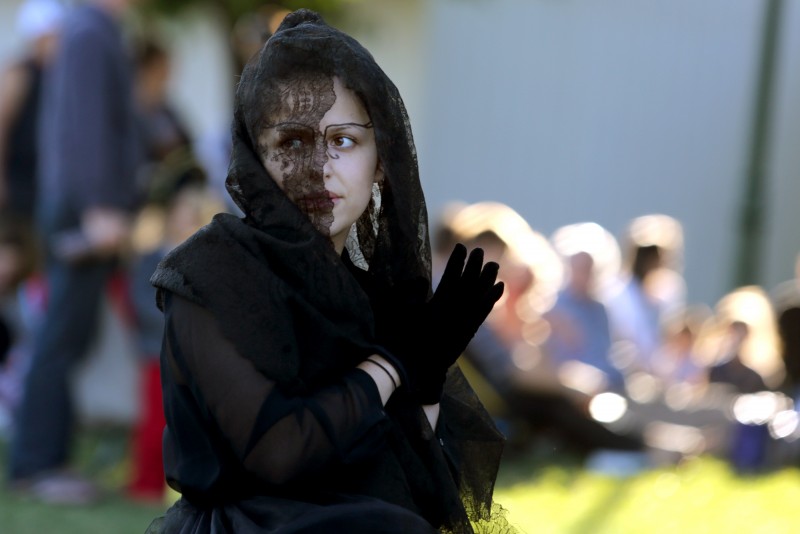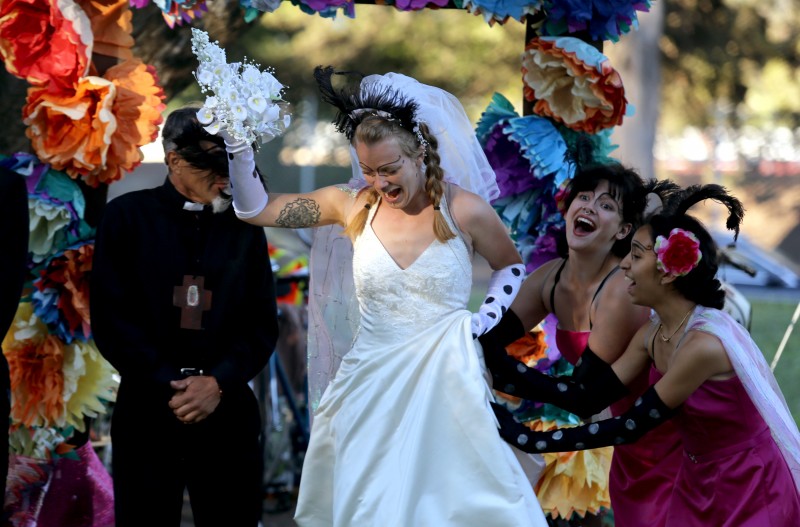 Visit Luther Burbank Home and Gardens
Luther Burbank Home and Gardens is Santa Rosa's most special city park. It is a National Historic Landmark and a California Historical Landmark. The park is named after legendary horticulturist Luther Burbank, and contains his old home, gardens and greenhouse. Burbank is also buried on the property. Ramble through the array of plant creations that Luther Burbank introduced, such as the Shasta daisy and the spineless cactus. Luther Burbank Home and Gardens is located at 204 Santa Rosa Avenue, Santa Rosa. Admission is free to the public. Call (707) 524-5445 to attend a tour. 204 Santa Rosa Ave, Santa Rosa 95404, lutherburbank.org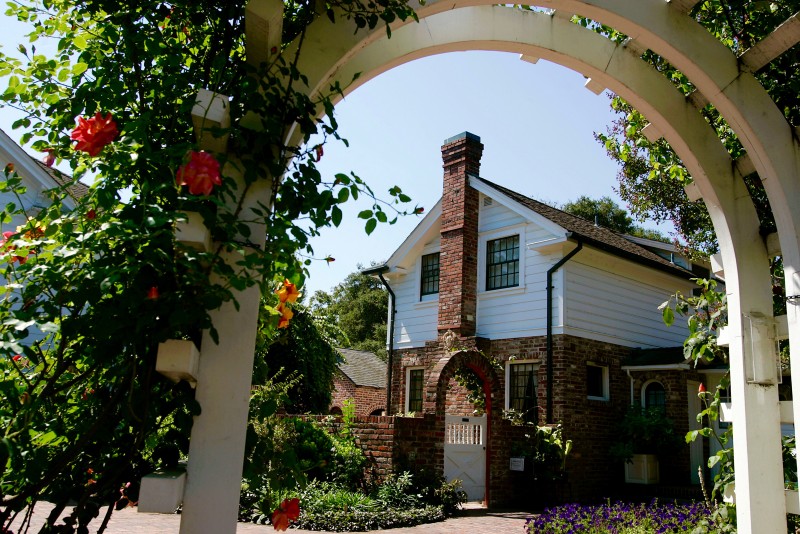 Dance the Night Away at Ellington Hall
Ellington Hall is a ballroom dancing hall in Santa Rosa. It offers classes in styles such as tango, salsa, and East Coast Swing. On Friday nights it opens its doors to the public for a $15 swing-dancing party. Dance the night away with the ballroom and swing dancers in the area from 8:30pm to 11:30pm. Attend the $15 beginner swing lesson beforehand from 7:30pm to 8:30pm, and the dance party is free. Bring a partner or come solo; everyone is welcome. Come on your birthday, and you get to dance in the birthday circle. For more information on dance classes, visit ellingtonhall.com. 3535 Industrial Dr, Santa Rosa 95403, 707-545-6150.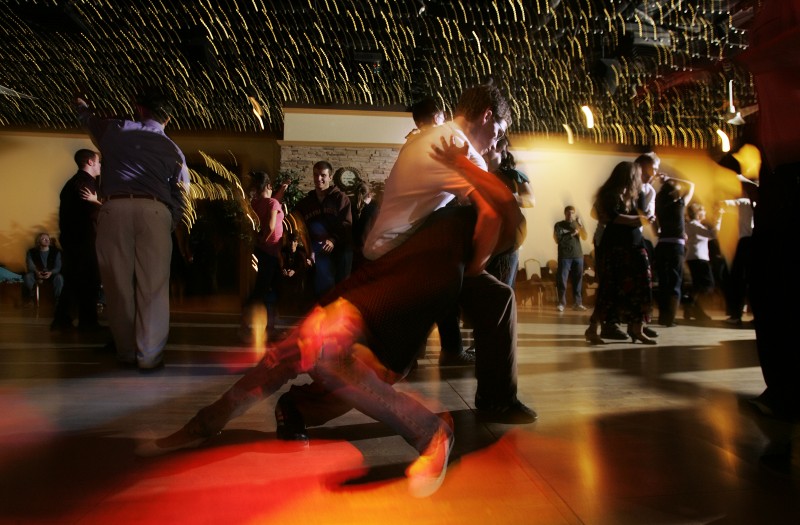 See Sonoma from Above with Up and Away Hot Air Ballooning
Sonoma County climate is ideal for ballooning. Take a scenic ride above the vineyards and rolling hills, or along the rugged coastline. The Up and Away hot air balloons are colorful state-of-the-art creations, ranging from 150,000 to 315,000 cubic feet. Balloon occupation is limited to one pilot and up to sixteen additional guests. Visit up-away.com to book a balloon ride. 2200 Airport Blvd, Santa Rosa 95403, 707-836-0171.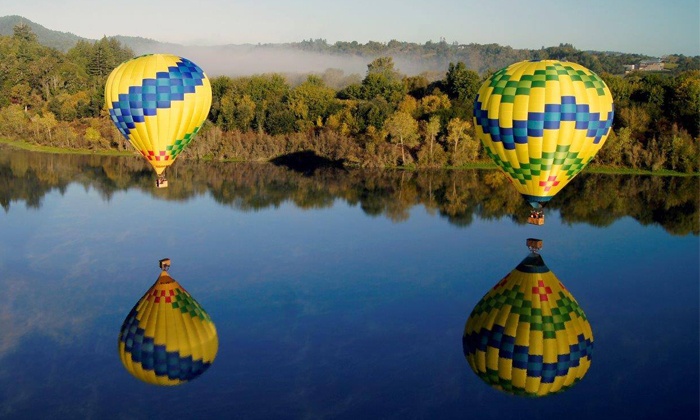 Go Foraging for Local Produce at Santa Rosa Farmers Market
Held at the Luther Burbank Center for the Arts, the Santa Rosa Farmers Market is the largest farmers market in Sonoma County. It is also California Certified, meaning that all products sold are produced solely in California and that the sellers of the products are directly related to their production. Meander past the vendors, and nibble some cheese from Two Rock Goat Cheese, suck on a honey stick from Hector's Honey, and sample some fresh fruit from The Peach Farm. Markets are held from 8:30am to 1:30pm on Wednesdays and Saturdays. The Luther Burbank Center for the Arts is located at 50 Mark West Springs Road in Santa Rosa.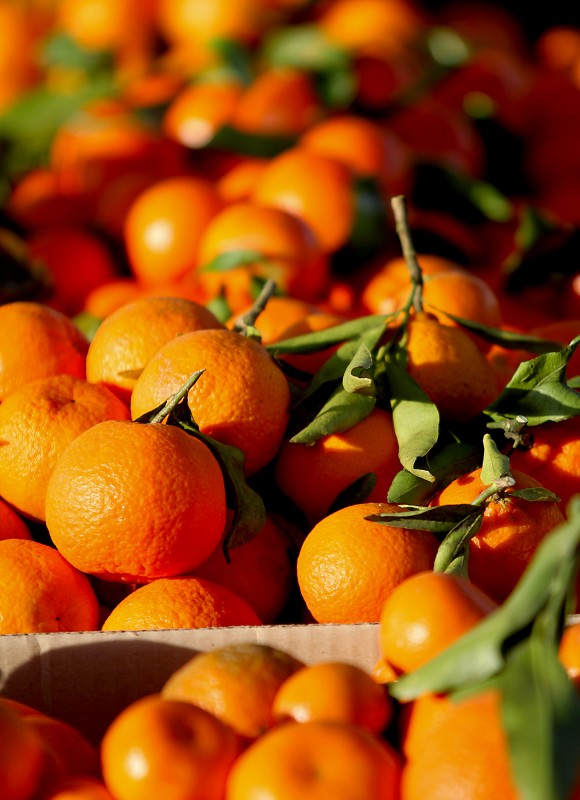 Hit the Rink at Cal Skate
Tighten your laces, and go roller skating at Cal Skate in Rohnert Park. Take a class, host a party, or free skate at the rink. Bring your kids for Kid Skate, or hire a babysitter and attend Adult Night. Cal Skate is also home to the roller derby league Resurrection Roller Girls. Admission is under $10, and skate rental is $4. 6100 Commerce Boulevard, Rohnert Park 94928, 707-585-0500. For a schedule, visit calskate.com.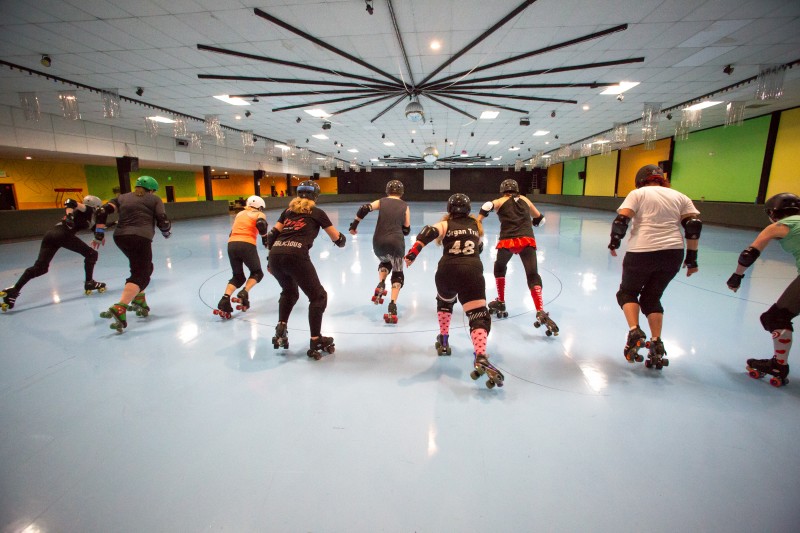 Travel Back in Time at Hot Couture
Step into this Santa Rosa shop, and feel transported to a hundred different places in time. Located in the Historic Railroad Square, Hot Couture is one of the most impressive locally owned and operated vintage clothing store in all of Sonoma County — and beyond. Its vibrant and eye-catching collection contains clothing from the 1890's to the 1970's, all carefully curated and in excellent condition. Browse the store and be dazzled by the overwhelming displays of beaded dresses, fur coats, elegant hand bags, and jeweled gloves. Hot Couture also runs a clothing rental service, and is always able to provide a costume for any of the most fantastical parties or events. 101 Third Street, Santa Rosa, 101 W 3rd St, Santa Rosa 95401, 707-528-7247, hotcouturevintage.com