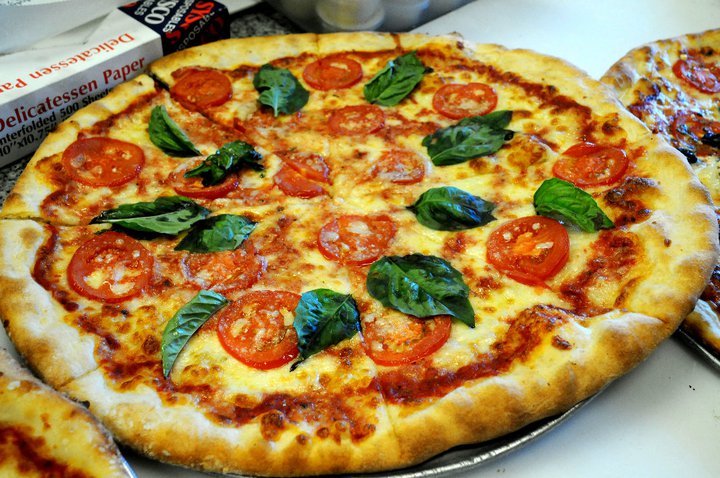 This isn't your fancy wood-fired pizza, or pizza with four kinds of Brie. This is Friday night pizza. The ooey-gooey stuff you pull out of a box and eat with a paper towel, with a smile on your face and a little grease running down your fingers.
Here are a handful of our favorite mom-and-pop Friday night pizza spots in Sonoma County:
NY Pie: Mike Petterssen, owner of NY Pie, has a favorite quote that pretty much sums up Americans' universal love of pizza: "You can't make everyone happy. You aren't pizza."  NY Pie serves up thin-crust, tomato sauce and mozzarella pies meant to be shared. They require the Manhattan-style fold to cram a slice into your face, and they're uniquely Italian-American. Friday night pies are the heart and soul of NY Pies, ranging from simple cheese to their best seller – the Godfather – with pepperoni, sausage, artichoke hearts and garlic).
Open everyday 11 a.m. to 3 a.m., 65 Brookwood Ave, Santa Rosa, 707 526-9743.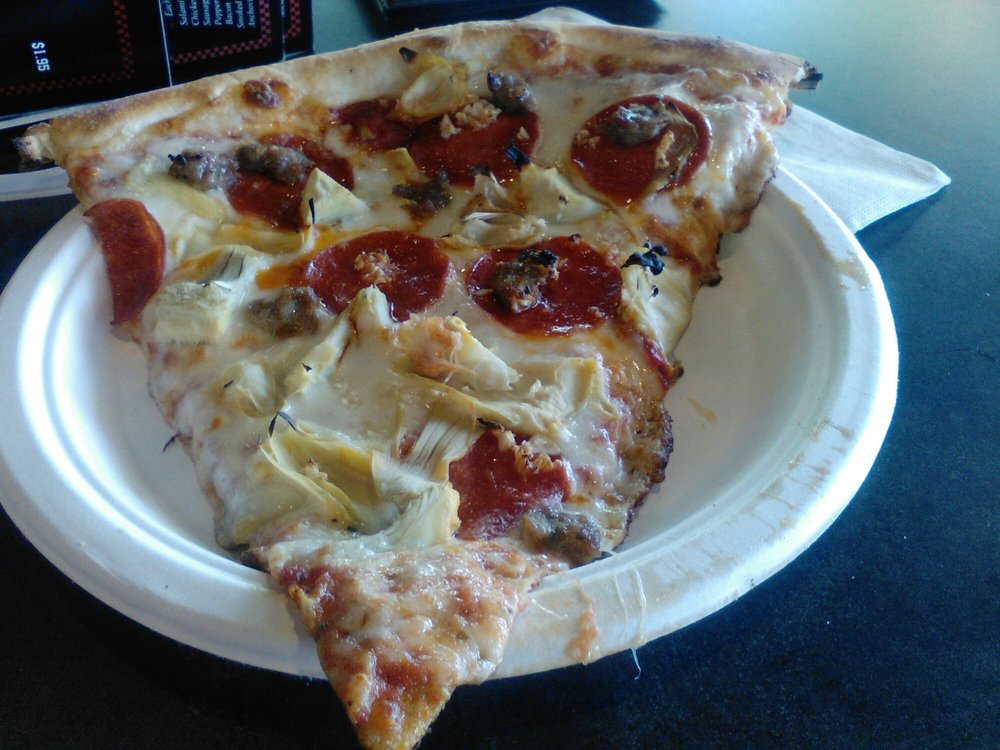 Gio's Pizza: This New York style pizzeria also was once owned by the Iervolinos and has stayed true to the founders' vision. Friends say it's the best slice in Sonoma County.
Delivery 5 p.m. to 9 p.m. weekdays. 2700 Yulupa Ave., #5, Santa Rosa, 542-2797.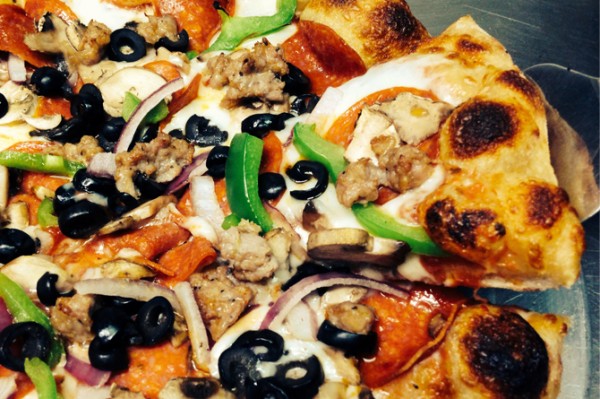 Mombo's: There's a reason the Santa Rosa outpost of this classic pizzeria is standing room only all weekend. It's just darn good pizza. It's our go-to on Friday nights, and we're willing to wait the hour or two it takes for delivery during peak hours. Delivery available until 10 p.m. in Santa Rosa. Also, a selection of pizzas now available frozen.
1880B Mendocino Ave., Santa Rosa, 528-3278. Sebastopol location open until 9 p.m. Sunday through Wednesday, until 10 p.m. Thursday through Saturday, 560 Gravenstein Highway North, Sebastopol, 823-7492.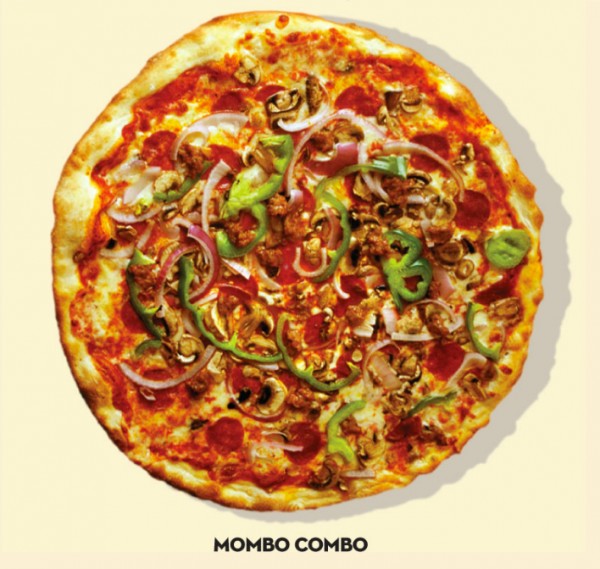 Joey's: Another neighborhood favorite, Joey's has one of the largest pizza menus, including clam with garlic sauce and a cheeseburger pizza with mustard sauce and plenty of veggie options. Plus, you can get a slice of homemade cheesecake or Scooby Snacks (fried doughballs with cinnamon) added to your order.
Late night weekend delivery until 1 a.m., 727 Mendocino Ave., Santa Rosa, 595-5639.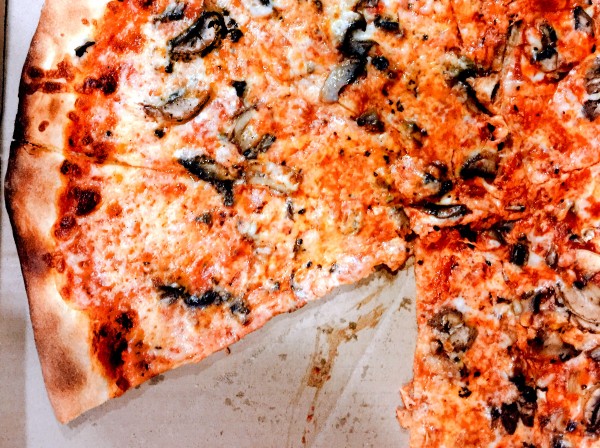 La Vera: More than just a sit-down Italian restaurant, La Vera does a great take-out pizza. After 30 years in business, they know how to do pizza right. Slices available at lunch.
Open until 9 p.m. daily, delivery via foodtoyou.com. 629 Fourth St., Santa Rosa, 575-1113.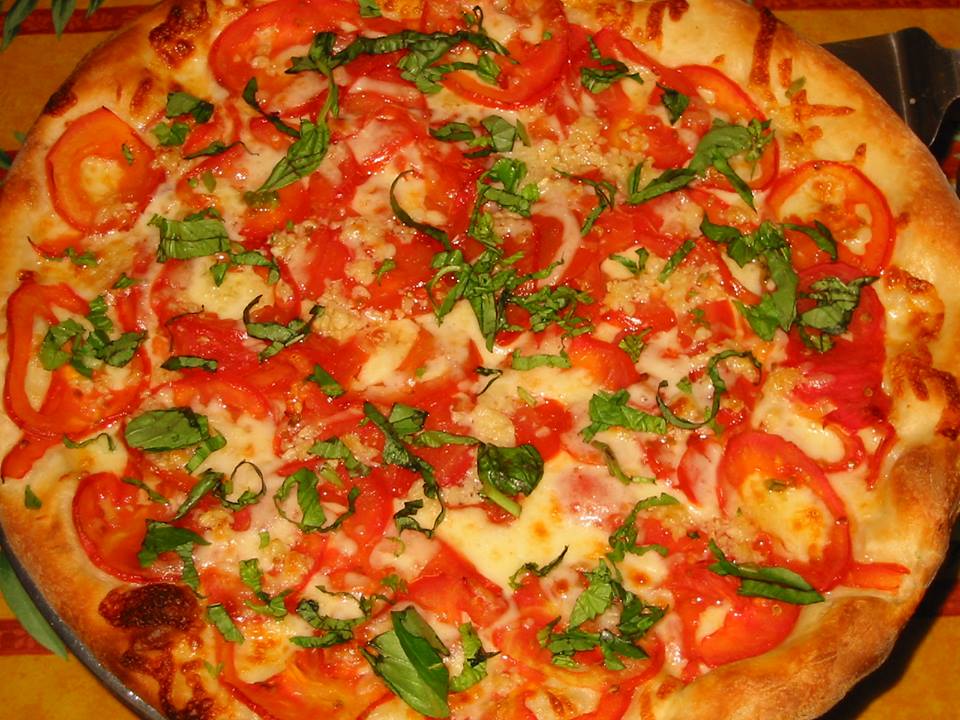 Simply Delicious: This West Santa Rosa pizzeria always gets big props for its family-friendly pizzas, which range from simple cheese to fancier versions with grilled eggplant and roasted red peppers. The crust is a little thicker than traditional NY style, but just as tasty.
Open until 9 p.m. Tuesday through Saturday. Dine in or pick up only. 2780 Stony Point, Santa Rosa, 579-2083.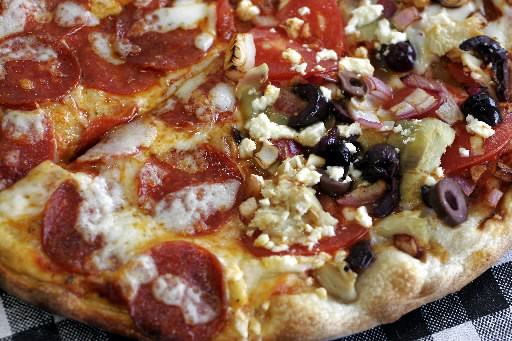 Red Grape Pizza: Though this dine-in restaurant's pizzas only come in one size (12 inch) and are a little fancier than the usual New York style slices, it is definitely where Sonoma residents go for their Friday night pizzas. Pizzas come in white (olive oil and garlic) or red (tomato sauce), and even the cheese version is special, with aged Parmesan and gouda. A personal favorite is pear and gorgonzola.
Dine in or pick up only, 529 First St., West, Sonoma, 996-4103.
Red Grape pizza in Sonoma. (Photo from the Press Democrat archive)

Sal's New Yorker Pizza: This 2014 newcomer to the pizza game is a favorite pizzeria of SSU students.

Open until 9 p.m. daily, delivery available. 8270 Old Redwood Highway, Cotati, 664-8460.

Prima Vera Pizza at Sal'S New Yorker Pizza in Cotati. (Photo courtesy of Sal's)

Rafy's Pizzeria: A New Yorker who's spent the year tossing pies in the Big Apple serves up authentic slices big as your head. Petalumans give it a big thumbs-up.

Open daily until 9 p.m., delivery available, 615 E. Washington, Petaluma, 559-5735.

Rafy's "Coney Island" Pizza. (Photo courtesy of Rafy's Pizzeria's Facebook page)

Forestville Pizza: A local winemaker took over the former Andorno's several years ago, preserving as one of the few pizza spots in West County. Although this definitely isn't a late-night location, locals say it's their favorite take-out spot

Delivery available daily from 5 p.m. 6490 Mirabel Road, Forestville, 887-9574.

Forestville Pizza in Forestville. (Photo courtesy of Forestville Pizza)

Note: Call for delivery areas and hours, as they may vary.

More Sonoma Wine Country Restaurants and Dining Reviews on BiteClubEats.
Looking for more things to do in Sonoma County? Click here