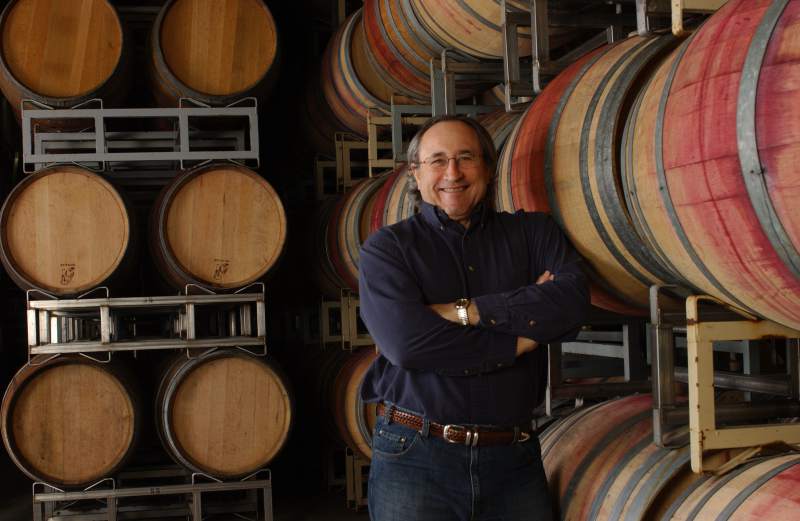 Barbera is a varietal that screams: "Let me express myself."
That's how Greg Graziano sees it. The vintner said the grape's best expression in California just happens to be in the rugged terrain of Mendocino County.
Graziano is behind our wine-of-the-week winner — the Enotria, 2012 Mendocino County Barbera at $19.
This tasty barbera is weighted to black fruit, although it has a streak of red currant running through it. The red wine, with jammy fruit, has notes of smoke and toasty oak. But the barbera is kept in check with its crisp acidity. It's a knockout — Graziano at his best.
"Having made barbera since 1990, I understand what the wine is trying to tell me," he said. "Mendocino County is a great area for this variety. With its very rugged terrain, poor soils, high altitude, very warm days and very cold nights, there is a purity of fruit flavors and aromas and high acidities that are unlike anywhere else in California."
Barbera was once known as a peasant wine in Italy, but it is now one of the most widely planted varietals in the Piedmonte region. It arrived in California in the 19th century, often tucked in the suitcases of Italian immigrants.
Graziano said he's up to the challenge of making barbera because he tastes a lot of it, from Italy as well as California.
"The acidity of the wine and its nature to overproduce are the main challenges with barbera," he said. "Producing barbera for 26 years has taught me much, and working with barbera from several different areas has shown me how it performs in those regions."
Graziano, 62, was raised in Redwood Valley and Calpella, and he studied at UC Santa Cruz and UC Davis. The founder of the Graziano Family of Wines, he produces brands that include Enotria, Graziano, Monte Volpe and Saint Gregory.
How does he keep his barbera in high demand when there are so many competing wines?
"This is one of the great challenges of my winemaking life," Graziano said. "With so many varieties to look after, it is both a blessing and a curse.
"Our 30-something number of wines are of course like my children. I love them all but have some favorites, one of which is barbera. I often tell other winemakers, don't do what I do. Make your life easier."