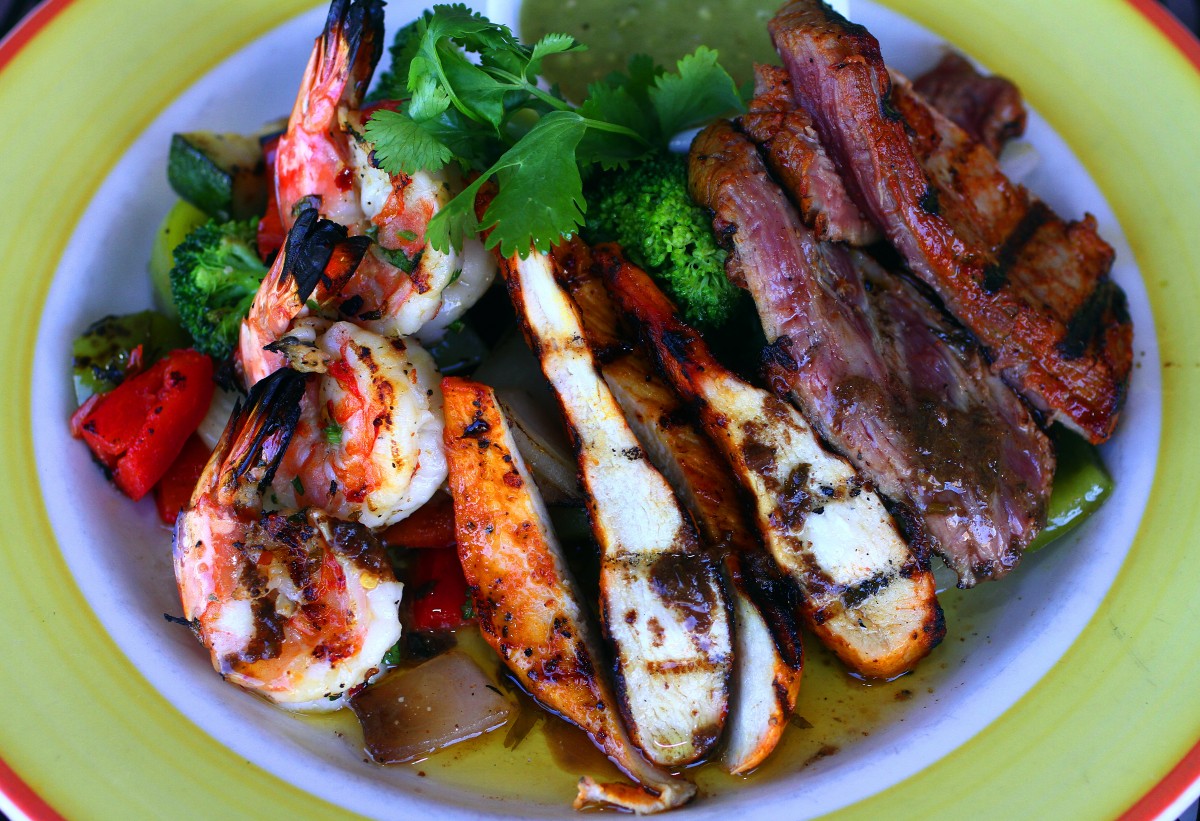 What is Latino heritage, and where can you find it along the North Coast? The answer depends on who you talk to.
Sonoma County is home to a diverse Latino population with roots in Central America, South America, the Caribbean and regions of Mexico that have very little in common.
Each group brings with it a rich and complex blend of history, customs and traditions that perhaps are most apparent in the food.
"Many of the region's countries were first settled by the Spaniards, who were very open to incorporating into their own cuisine the dishes and ingredients of indigenous peoples in South America and the Caribbean, Africans, the French, Dutch, Portuguese, Italians, Asians and so many others," said Laura Larque, a Latin American historian who teaches at Santa Rosa Junior College.
"Depending on the ingredients available and the geography, regions or even towns next to each other developed a completely different way of cooking. Tamales in Oaxaca are not the same as in Guerrero, and they even vary from one region of Oaxaca to another," she said.
"That's why Latin American cuisine is so rich, with unique flavors that you just won't find on other continents."
To provide a window into the culinary richness represented in Sonoma County, we asked six chefs with very different roots — from Mexico's Oaxaca and Yucatan regions to Cuba, Peru, Brazil and Puerto Rico — to describe the quintessential ingredients that make their cuisine uniquely authentic. 
Their answers range from indigenous spices to special sauces, often made with family recipes that have been passed down from one generation to the next.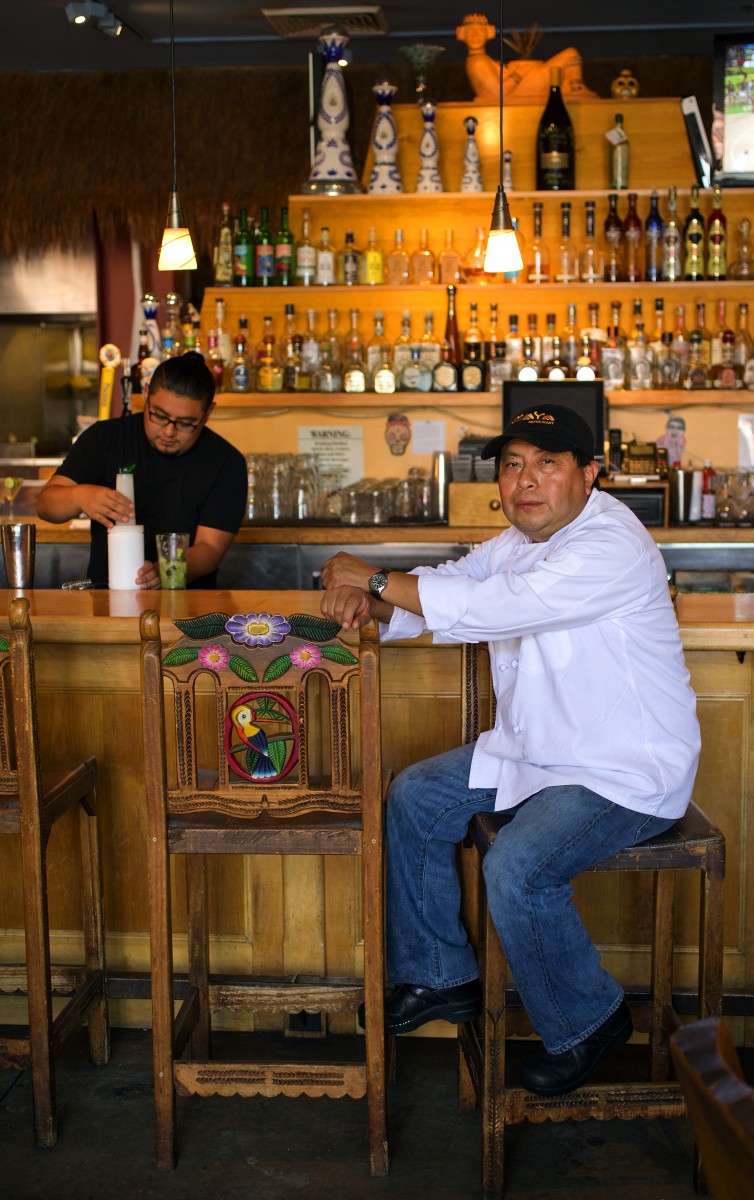 Manuel Arjona – Maya Restaurant, Yucatan
For chef/co-owner Manuel Arjona of Sonoma's Maya Restaurant, the tiny orange-red seeds of a small tropical plant, achiote, are the herald of Yucatan cooking.
"It's an ancient spice," he said, "a little nutty and savory. It has a unique taste, something similar to paprika, that gives an unmistakable flavor to pork or chicken. It's a very strong flavor, very distinctive, and a little goes a long way — you might compare it to saffron in that way, something that you use in very small quantities. The Mayans used achiote in almost every dish."
At Maya, Arjona recommends Cochinita Pibil — pork slowly roasted in banana leaves with achiote and sour orange — as a good way to learn about the spice. "It's a simple dish, but the flavor — unforgettable!"
Those banana leaves also play a big role in Yucatan cuisine. "It's a unique flavor," said Arjona, "like using parsley, or cilantro or any other fresh herb. It's toasted, and I add it to our dishes and stocks. We also wrap our tamales in banana leaves, just as Mayans did."
Maya Restaurant, 101 E Napa St, Sonoma, CA 95476, (707) 935-3500, www.mayarestaurant.com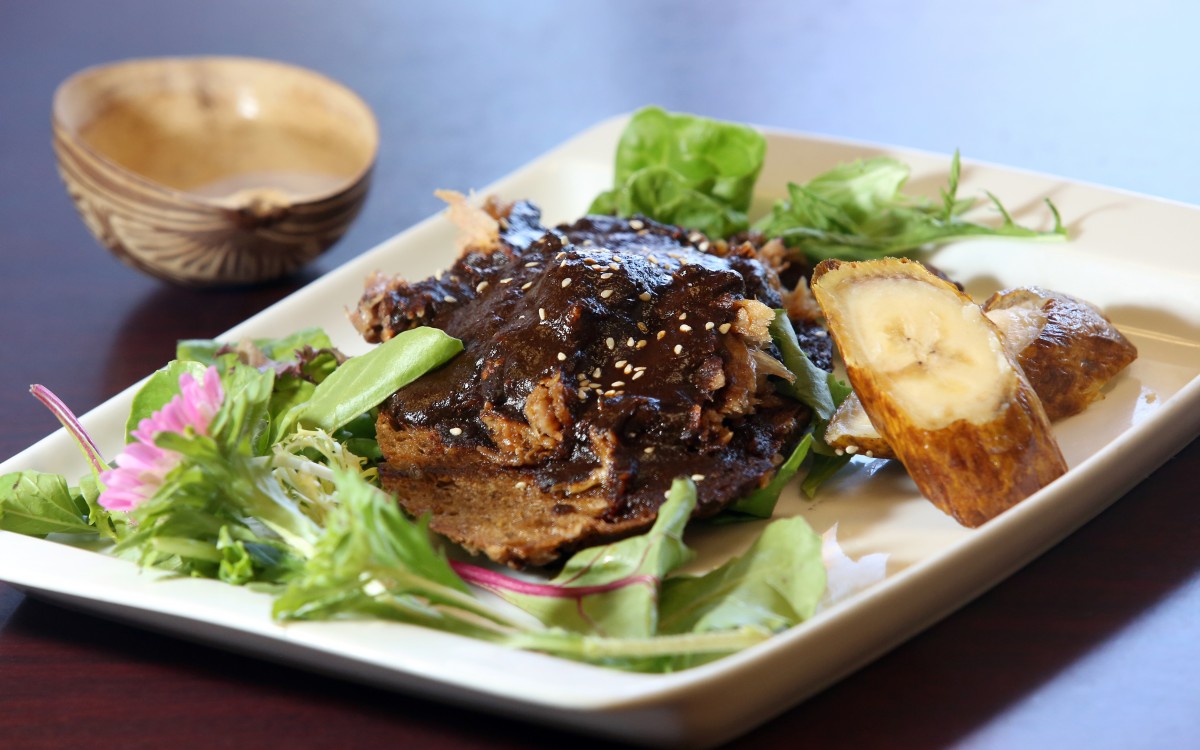 Octavio Diaz – Agave Mexican Restaurant & Tequila Bar, Oaxaca
"We are so rich in food in Oaxaca," said Chef Octavio Diaz of Healdsburg's Agave Mexican Restaurant & Tequila Bar. "We use mescal, black beans, blue beans, blue corn, white corn; and grasshoppers have been around for a long time. But if I have to name one ingredient that sets us apart, it's mole.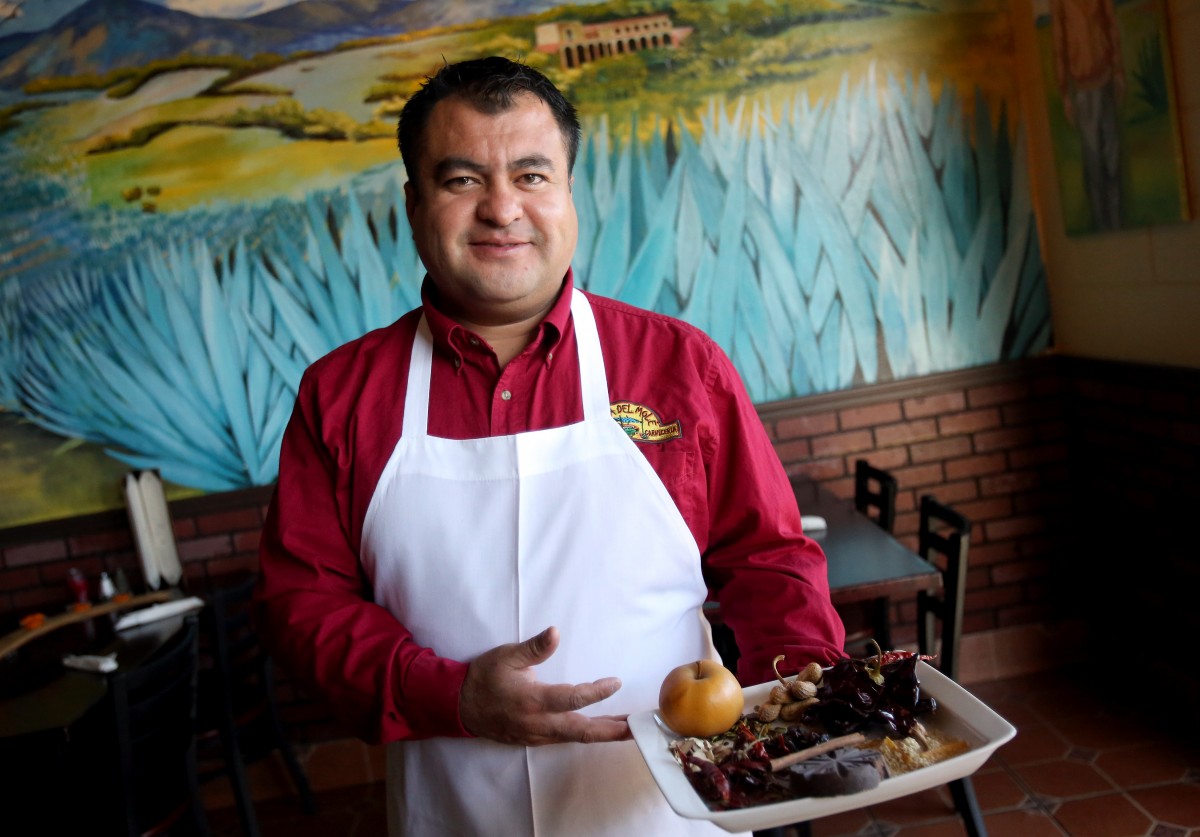 "Mole exists throughout Mexico, and everywhere it's different. In Oaxaca, though, we're the region most overpopulated with spices, and you see that in our Mole Negro de Oaxaca, with many kinds of chiles and spices, Mexican chocolate, garlic, almonds, tomatoes, raisins.
"To us, it's a signature dish that carries a lot of passion, craftsmanship and tradition — mole turns any occasion into a celebration. What keeps your family together is the mole, passing down the recipe through many generations."
The Mole Negro de Oaxaca (with chicken) at Agave is prepared from a recipe by Diaz' mother.
Agave Mexican Restaurant & Tequila Bar, 1063 Vine St, Healdsburg, CA 95448, (707) 433-2411, agave-mex.com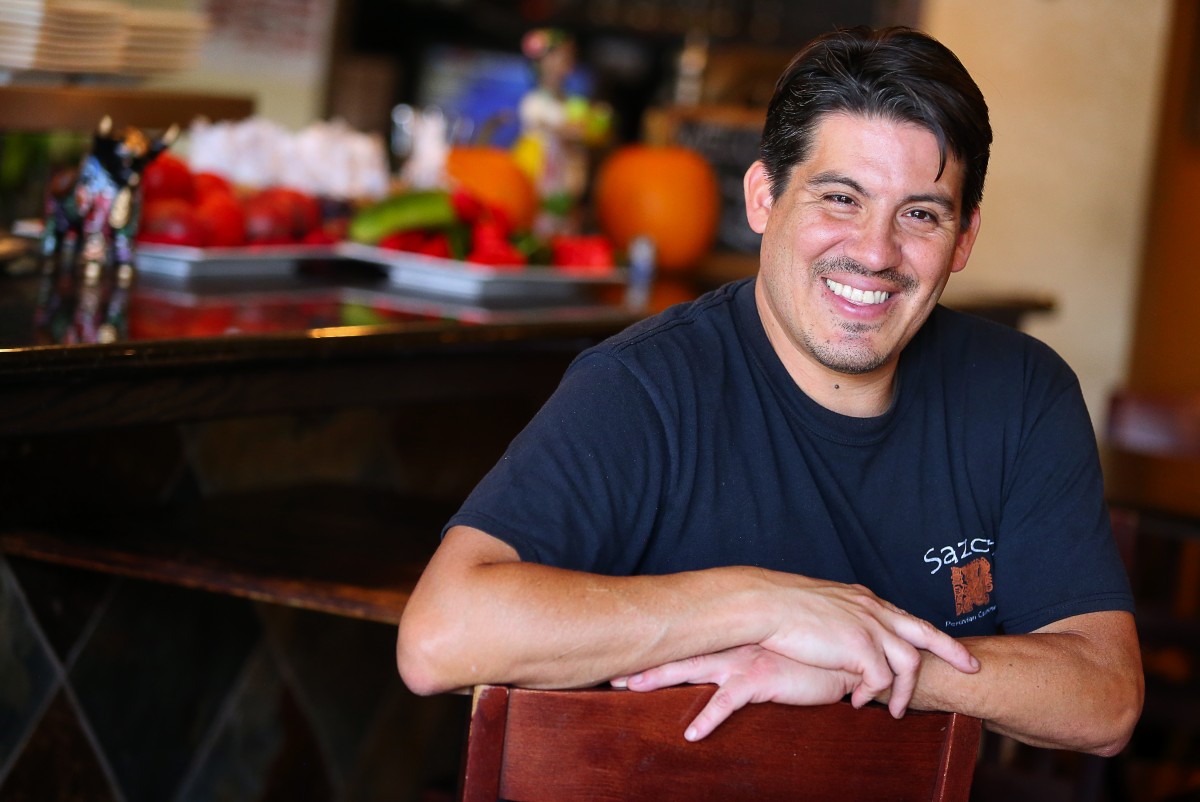 Jose Navarro – Sazón, Peru
"We have so many important ingredients in Peruvian cuisine," said Chef Jose Navarro of Santa Rosa's Sazón, "but three peppers are essential: aji amarillo, which is yellow-orange in color; aji rocoto, very hot; and aji panca, sort of smoky with lots of flavor and super-important to our cooking. Amarillo I use a lot in sauces, and rocoto in ceviches. Panca I use in all sorts of stuff.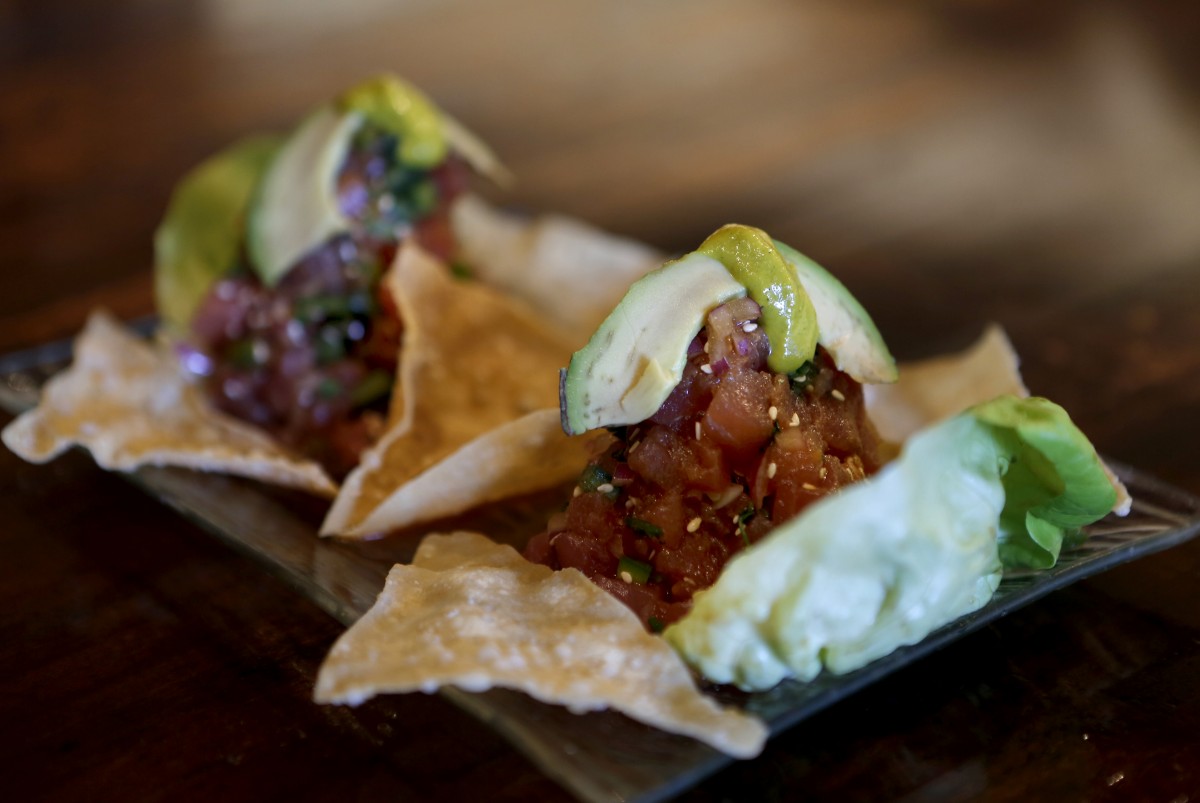 "I make a sofrito with a little oil, garlic and panca, add salt and other spices — that gives our food life. Without rocoto I wouldn't have seven ceviches on my menu. And the amarillo, we're always discovering new things to do with them; they are amazing. These peppers allow us to add the spice of life to our cooking. More than anything it's what brings our food out and gives it depth."
At Sazón, consider ordering a side dish of four Peruvian hot peppers, Navarro's three mainstays plus aji hucatay.
Sazón Peruvian Restaurant, 1129 Sebastopol Rd, Santa Rosa, CA 95407, (707) 523-4346, facebook.com/SazonPC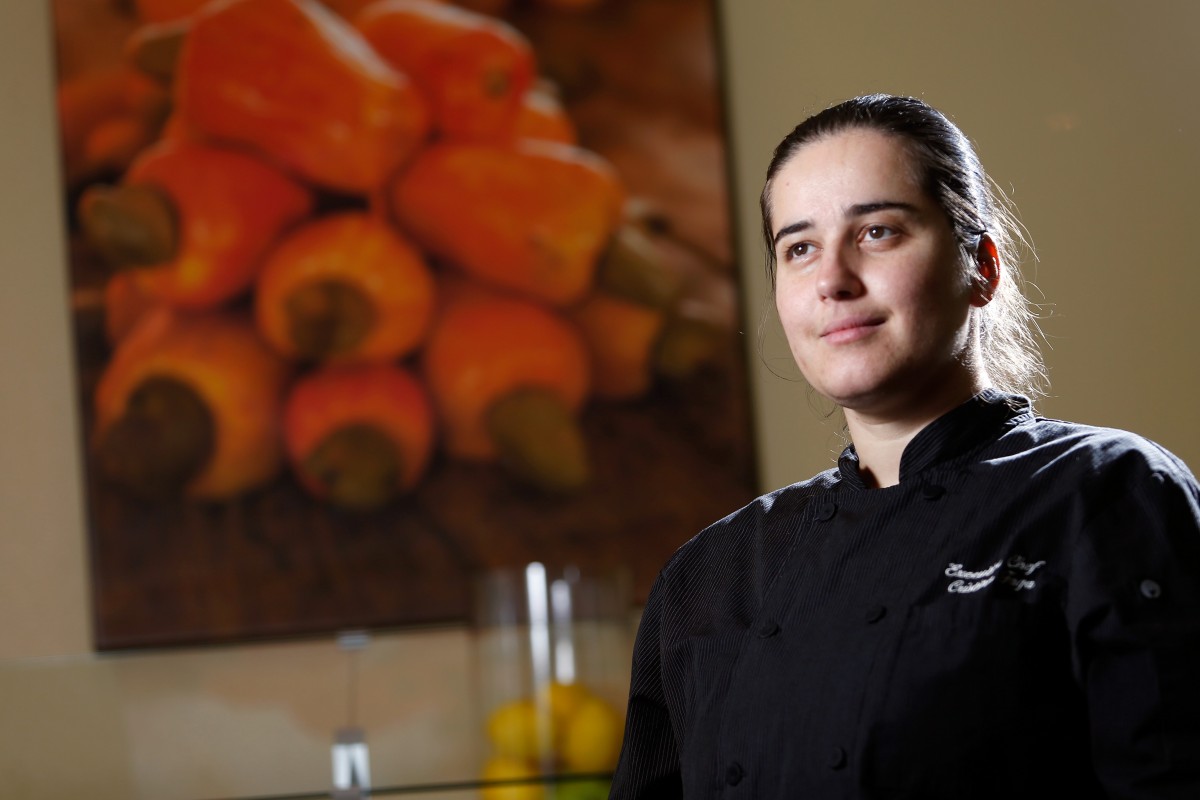 Cristina Faga – Brasil BBQ, Brazil
"What separates our cuisine from other Latin American countries?" asked Chef Cristina Fagan of Brasil BBQ in Petaluma. Pepper sauces, served on the table.
"We Brazilians don't cook with spice in the food. If I make my beans with spices in them, Americans will order them, but Brazilians won't. No matter how far away you go from your culture, there are some things you never give up. For Brazilians, 99% of us want spice on the side, on the table, so we can add exactly the right amount to our food.
"There are two types of spice on the table; one is a sauce and the other is a hot oil, and both are made from spicy malagueta peppers imported from Brazil. Other peppers I use are milder, Biquinho and Dedo de moca pimenta."
Chef Faga grew up on a farm in the Brazilian state of Minas Gerais, learning to cook traditional regional dishes from her mother. You'll find many of them on the menu at Brasil BBQ, including the quintessential Brazilian dish, Fejoada, along with an ample supply of her homemade pepper sauces on the table.
Brasil BBQ, 5306 Old Redwood Hwy, Petaluma, CA 94954,  (707) 665-0644, brasilbbq.co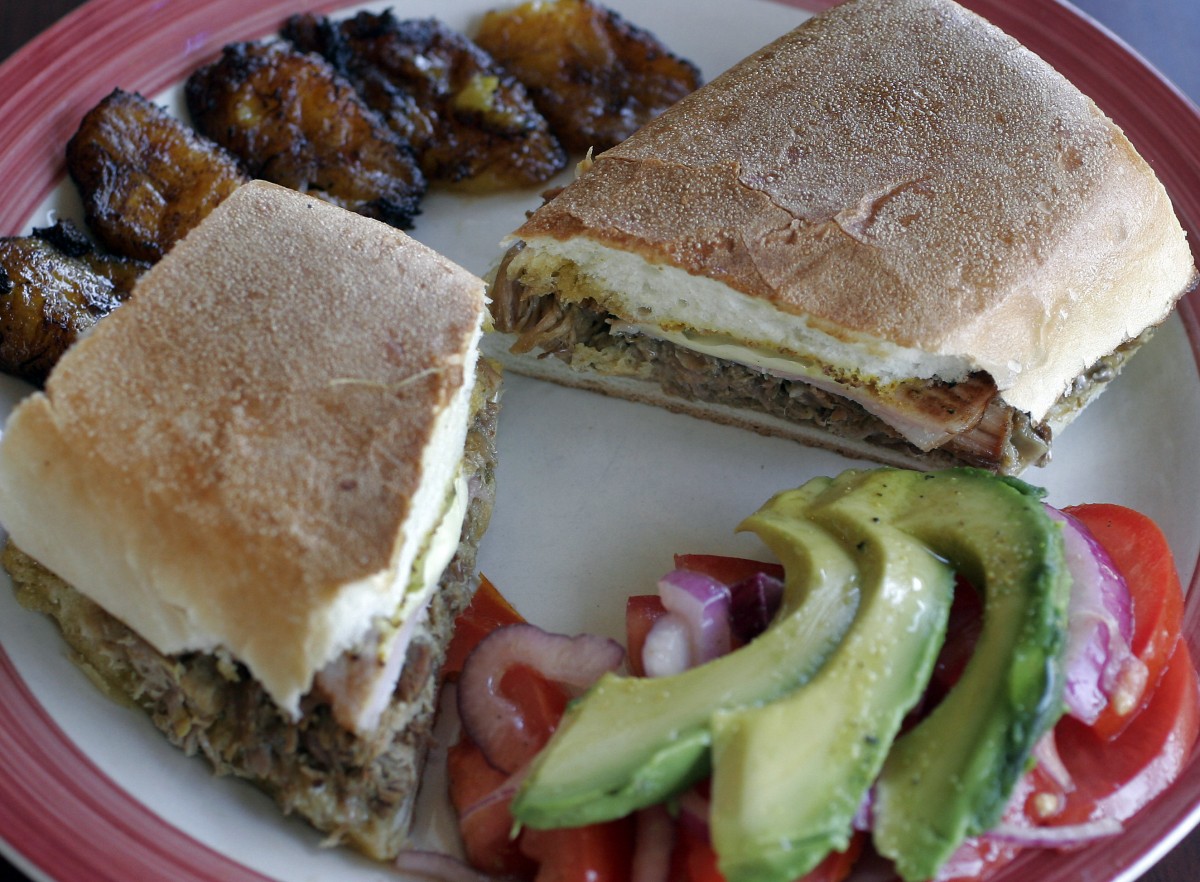 Jacqueline Roman – El Coqui, Puerto Rico
Ajicito dulce is the special ingredient that gives sofrito its distinctive Puerto Rican flavor at Chef Jacqueline Roman's El Coqui restaurant in Santa Rosa.
"I make 10 gallons of sofrito each day," she said. "A true Puerto Rican sofrito uses Ajicito dulce, a special little pepper that grows in the Caribbean. I order 100 pounds of it every three months from Puerto Rico. Another important ingredient is recao, which is something like cilantro but has much more flavor — and we also use cilantro. In Cuba, sofrito is only red, but in Puerto Rico it can be red or green.
"Like every Italian grandmother has her pasta sauce, every Puerto Rican cook has their own special way of making this blend of peppers, cilantro, onions, garlic, spices and other ingredients that I can't tell you about because they're a family secret. We always have a jar stashed in the freezer to whip up some beans or rice in a hurry.
"The other, more obvious ingredient is a staple for our food — plantains, the Caribbean cousin to the banana. They're a little starchier when unripened, like a potato, and nice and sweet when ripe. They're a perfect balance of sweet and savory flavors."
Try El Coqui's Jibarito, which is seasoned ground beef, tomatoes and cheese between two layers of fried green plantains.
El Coqui, 400 Mendocino Ave, Santa Rosa, CA 95401, (707) 542-8868, elcoqui2eat.com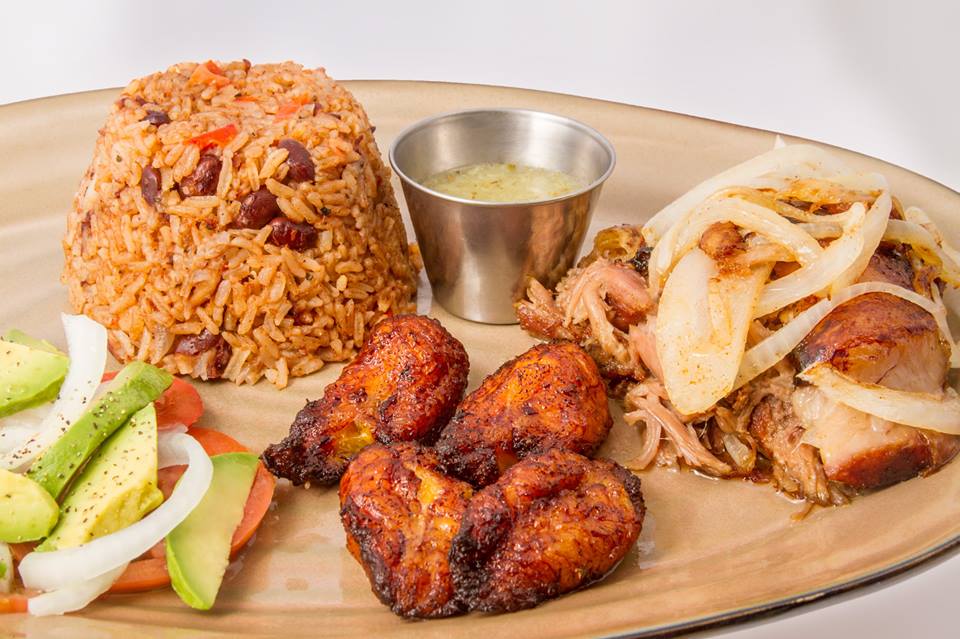 Liz Tormo – Rumba Cuban Kitchen, Cuba
Liz Tormo, chef of Rumba Cuban Kitchen in Windsor, doesn't hesitate to pinpoint the ingredient that makes Cuban cuisine — influenced by Spain, Africa and the Caribbean — distinctive from any other in Latin America.
"Sofrito is the base for all Cuban food," she said. "It's a mix of bell peppers, onions and garlic, but that's just the first step. You can add to it and change it depending on what you're cooking. You might add white wine, cumin (which is huge in our cuisine), cilantro, oregano, parsley, tomato sauce.
"Sofrito is not spicy, but is very flavorful. In Cuba, it is our staple more than any other ingredient. I make a fresh batch of sofrito every morning, just enough for a day's use. Doing it that way adds real freshness to dishes."
To appreciate the sofrito at Rumba Cuban Kitchen, Tormo suggests trying the Ropa Vieja or Picadillo.
Rumba Cuban Kitchen, 8750 Old Redwood Hwy, Windsor, CA 95492, (707) 687-5632, rumbacubankitchen.com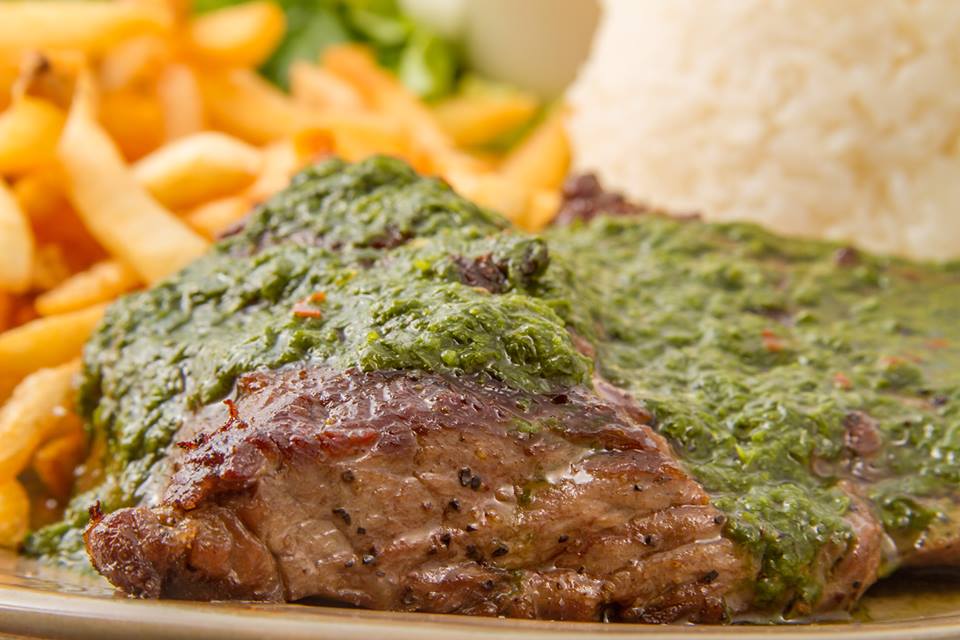 Subscribe to Our Newsletters!