With friends and family gathering during the holiday season, it's an ideal time to try new and reinvented restaurants. These local spots serve up temptations that run the gamut from haute cuisine to hearty burgers.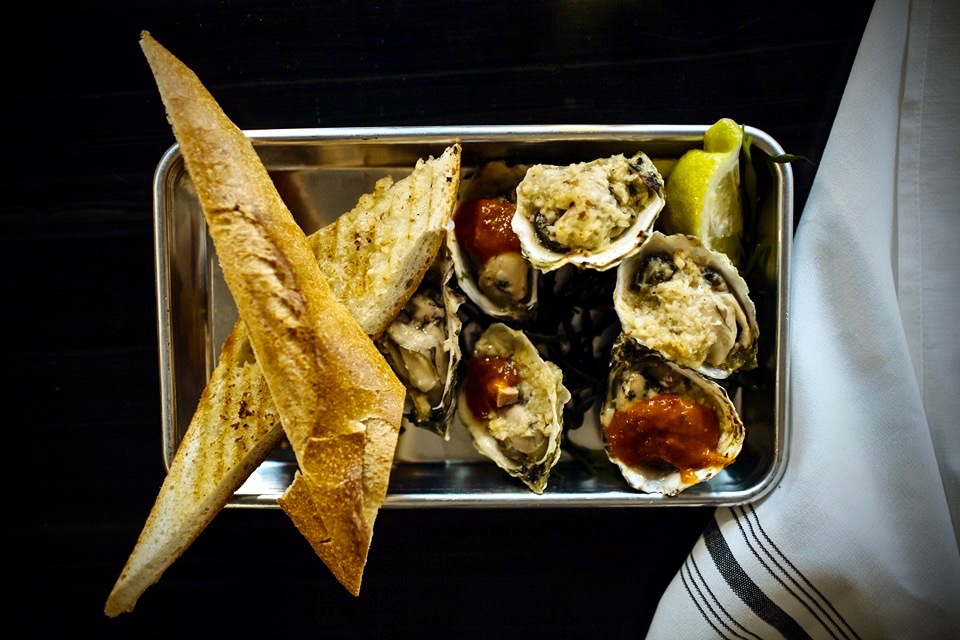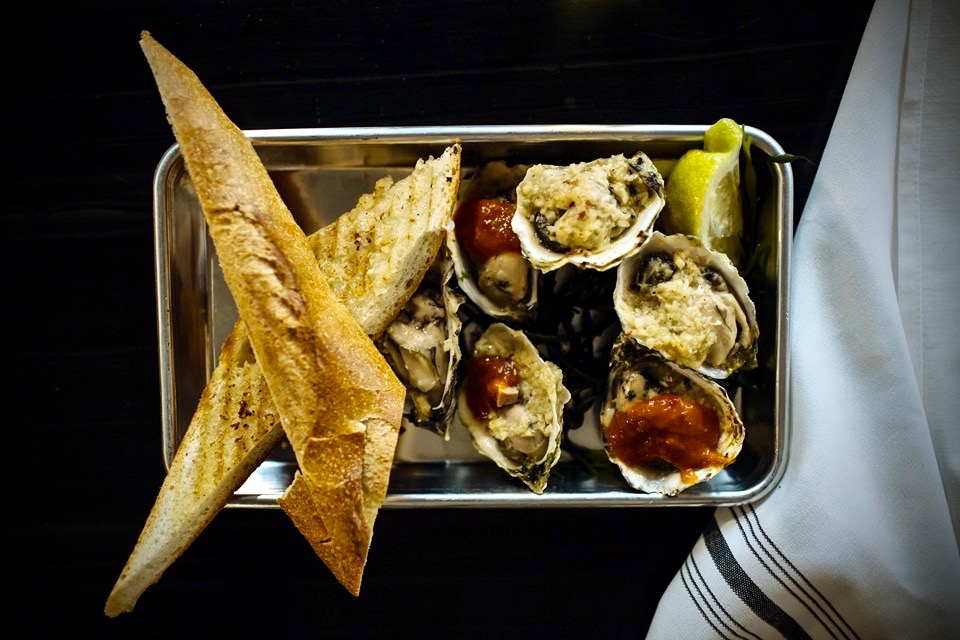 THE SHUCKERY
A project of the Oyster Girls (sisters Aluxa and Jazmine Lalicker), oysters obviously get top billing at this new Petaluma restaurant, each bivalve hand-shucked behind the bar. Ranging from Humboldt Gold Kumamotos and New Brunswick St. Simons to British Columbia's Fanny Bay and nearby Tomales Bay Miyagis ($3 each), the menu also includes an amazing ceviche of cod, orange, lemon, lime, cilantro and piquillo pepper coulis ($12). A signature is the relleno ($25), made with a pounded calamari steak, Dungeness crab stuffing and creamed corn. Baja-style fish tacos ($14) are top-notch, and it's worth saving a little room for the "dueling budinos" ($9), which include dark chocolate and salted caramel going head to head with peanut butter, bacon and banana. Meat-free dishes include tempura avocado tacos and cauliflower "hot wings" ($14). Reservations are strongly recommended, since the space inside the Hotel Petaluma is cozy.
100 Washington St., Petaluma, 707-981-7891, theshuckeryca.com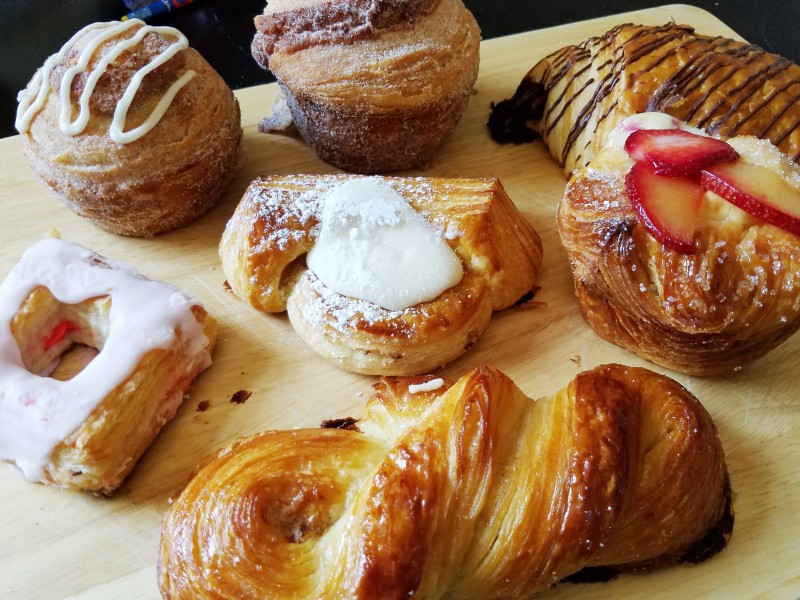 BRIGHT BEAR BAKERY
The buzz about this incredible little bakery began immediately after it opened, when news of its cream-filled cronuts (a cross between a croissant and a donut that's too decadent not to eat), morning buns and fresh breads made the rounds. It's not easy to find, but a pilgrimage is worth the effort, as long as you get there early. The vegan chickpea scramble with sweet potatoes and harissa is great no matter what your dietary requirements, and a breakfast focaccia with ham, egg and cheese is perfect when paired with a chocolate croissant, luxe cream-cheese Danish or a cranberry scone. You'll go overboard, but when exactly have your co-workers turned up their noses at leftover fresh muffins and coffee?
2620 Lakeville Highway, Suite 350, Petaluma, 707-291-1018, visit on Facebook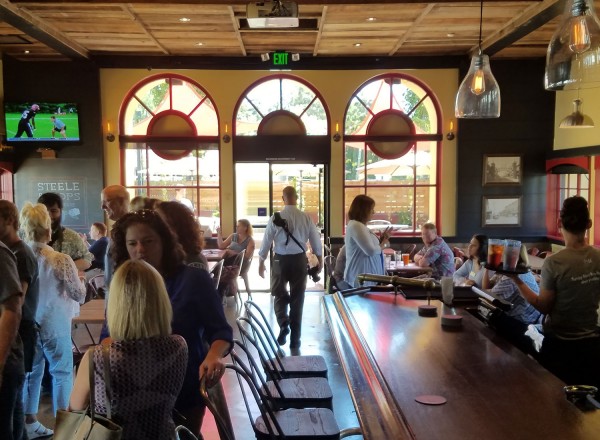 STEELE & HOPS PUBLIC HOUSE
This family-friendly Santa Rosa brewpub is off to a good start, with an ever-evolving list of beers and solid pub grub. Best bets include brisket "cigars" (think egg roll with melted cheese and smoked brisket, $7); chicken-fried onion rings with mushroom gravy ($6), and an excellent Caesar salad with boquerones (anchovies) ($9.50). The S& H Signature burger ($13.50) with onion jam, and the fried-chicken sandwich ($11.50) are also excellent. Less wowing: the brick-oven pizzas (even a teenager turned her nose up at the burnt crust) and the hangar steak ($17.50). We'll be back, though, for the fish and chips ($14) and incredible strawberry shortcake.
1901 Mendocino Ave., Santa Rosa, 707-523-2201, steeleandhops.com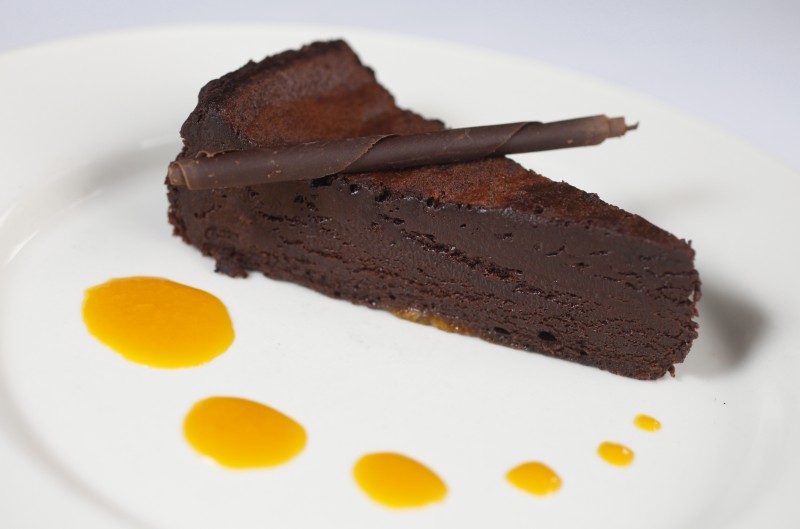 DEPOT HOTEL RESTAURANT
Although rooms haven't been available since 1922, "hotel" remains in the restaurant's name. Constructed in 1870, the building's offthe- plaza location makes it a bit of a sleeper, but it's worth a visit for the Ghilarducci family's classic Italian and Wine Country cuisine. Michael Ghilarducci and his wife, Gia, founded a cooking school here in 1987, and now their son, Antonio, is the executive chef of the restaurant. The Depot Hotel is perfect for dining with guests during the holidays, and it sells full trays of lasagna, garlic bread, penne and salads for takeout.
241 First St. W., Sonoma, 707-938-2980, depotsonoma.com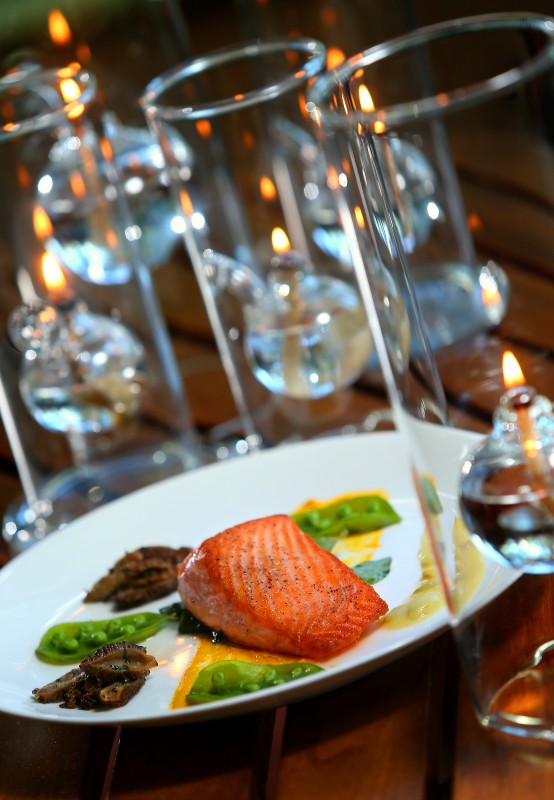 DRY CREEK KITCHEN
Charlie Palmer is looking back to move forward at Healdsburg's Dry Creek Kitchen. After a couple of chef shuffles following the departure of Dustin Valette last year, Palmer Group veteran Scott Romano was tapped as executive chef. In addition to working at five Palmer restaurants, including Aureole in New York City, Romano's friendship with Palmer spans two decades, giving him an ease with the multi-Michelin-star chef that's reassuring to continued relevance of the restaurant at Hotel Healdsburg. The two are working to reimagine some of the restaurant's signature dishes, such as the Oz Family Farm rabbit tortellini, Dry Creek Peach and heirloom tomato salad with Bellwether ricotta, and sauteed sea bass with sweet corn puree. "We're looking back at iconic dishes from all the restaurants," said Palmer, who owns 17 locations, with at least one more on the way at the Archer Hotel in Napa (opening 2017). "And we're adapting them to California."
317 Healdsburg Ave., Healdsburg, 707-431-0330, drycreekkitchen.com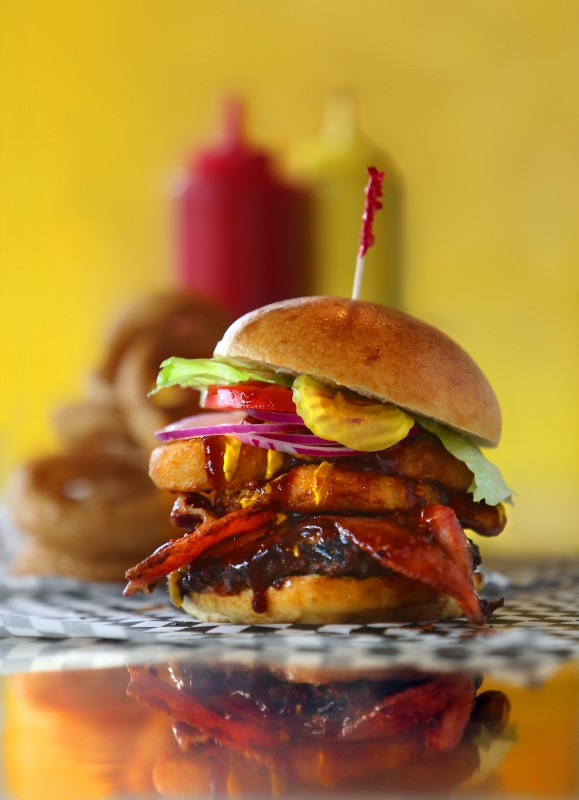 SUPERBURGER
For decades, Superburger has been a fixture on Fourth Street in Santa Rosa, eventually expanding to Cotati. A new Superburger has opened next to the Oliver's Markets store in Windsor, making its beef/lamb/chicken burgers available to northern Sonoma folks. There are fancy burgers as well, including the Montecito Avenue (with Monterey Jack cheese, applewood-smoked bacon and guacamole) and the McDonald Avenue, with blue cheese, garlic mushrooms and "gartichoke" sauce. Dogs, fries, onion rings and shakes, too. Classic.
9238 Old Redwood Highway, Windsor, 707-620-0745, santarosasuperburger.com
REVIVAL
Update November 18: Revival has unexpectadly, and unfortunately, closed – but might be revived as a series of pop-ups, learn more here.
One of the best reopenings of 2016 is Applewood Inn's revered restaurant. The newly minted Revival by Applewood is guided by Guerneville hospitality maven Crista Luedtke (Big Bottom Market, boon eat+drink, boon hotel+spa, El Barrio) and chef Ben Spiegel (New York City's Skal, and The Willows Inn on Lummi Island, Washington). And what a difference a year makes. Since the purchase of the inn by hotelier Ric Pielstick, the gardens have been reclaimed from the weeds, the interior was given a warm, contemporary redesign, and Spiegel has a clear vision for the cuisine. Having spent several years in Scandinavia, he's a devotee of foraging, hunting and sustainable seafood, passions he brought to Sonoma. Preservation, smoking and pickling are keys to his menus, which change daily based on what's available. Early dishes include Liberty Duck liver mousse ($11), grilled romano beans with Japanese cucumber and goat's milk cheese cream ($10), and ricotta dumplings with shiitake and lobster mushrooms and arrowhead spinach ($23).
13555 Highway 116, Guerneville, 707-869-9093, eatatrevival.com