Not everyone is a fan of breakfast. But if you ask most chefs about their favorite off-duty meal, softly scrambled eggs, crunchy hash browns and a properly emulsified Hollandaise will likely be part of the conversation. Michelin-starred chefs often wax nostalgic about the simplest dishes of their childhoods. Years-long attempts at mastering the perfect omelet is the stuff of kitchen legends.
That's why Dierk's Parkside Cafe and the former Dierk's Midtown Cafe are popular for just that kind of comforting cuisine and much-loved by restaurant workers who appreciate chef Mark Dierkhising's approach in the kitchen.
Chef Joel Shaw is among Dierkhising's fans. He's been a regular of Midtown with his wife, Marla, for nearly a decade.
"There's just no pretension, and it's so utilitarian. When I was younger, I always tried to find the greasiest spoons to eat at because they were so wholesome," said the longtime Ramen Gaijin cook.
So, when the couple heard that the casual eatery on Fourth Street was for sale early last summer, they jumped at the opportunity to take it over.
"I was ready for something else, and breakfast is my favorite cuisine. I thought, 'I can do that every day,'" Shaw said.
It was an emotional decision for the couple, but Shaw knew it was the right one.
"We were customers of this place, and we grew with it over the last nine years. We know this is an important establishment," said Shaw, now one of the rare cooks transitioning from kitchen to restaurant ownership.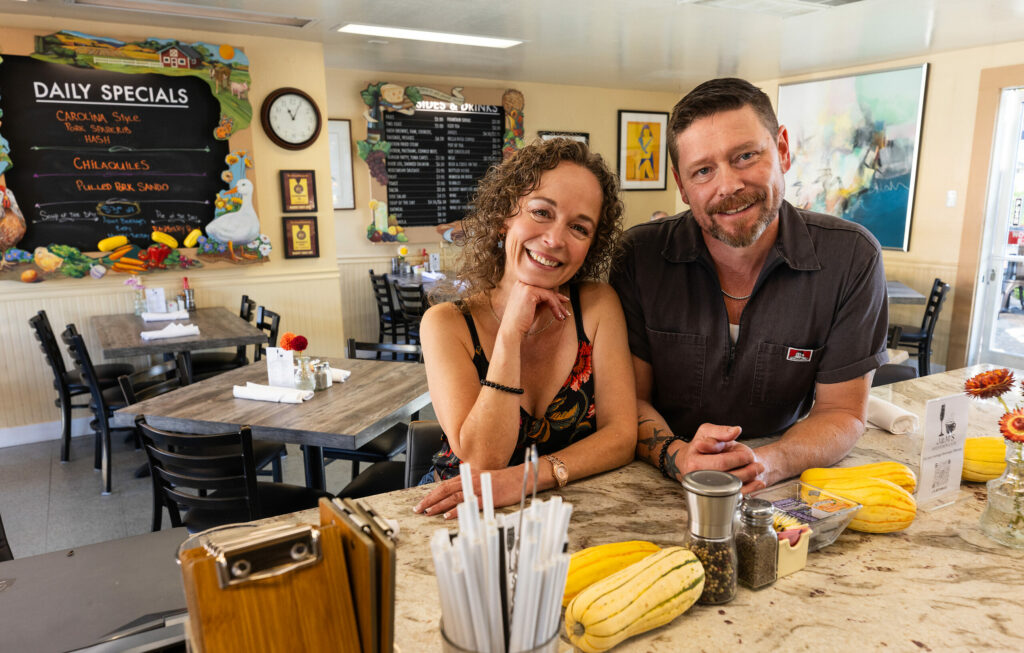 The name has changed too, to J&M's Midtown Cafe. But much of the established breakfast, brunch and lunch menu remains.
"There is a group of people who sit at the counter almost every single day for breakfast. They don't know each other outside of this restaurant, and that's a big reason why I'm doing this. I want to provide the vessel for people to come together and create a culture and memories over good food," Shaw said.
It hasn't been a seamless transition, however. Ownership comes with a lot of responsibility, Shaw noted, to the existing staff of 10 and to customers who expect to find their favorite dishes on the menu like the smoked salmon hash, Gompa's pancake breakfast or Chinese chicken salad. I would stage a one-woman revolt at the disappearance of the country Benedict (a once-in-a-blue-moon breakfast splurge of poached eggs doused in Hollandaise, with an extra side of Hollandaise, on a baguette with oven-dried tomato).
Thankfully, there are no plans to remove any of these. Shaw just wants to improve what he can. That means smoking the salmon for the smoked-salmon latkes Benedict, giving the Hollandaise a little more kick and brining the pastrami for the NY-style pastrami sandwich.
"We're changing some of the techniques the cooks were using and teaching them new things. It allows me to be creative without changing the menu," Shaw said.
He's also added specials like the fermented green tomato Benedict and smoked rib hash. Both have been hot sellers, though some regulars weren't sure what to make of the word "fermented" on the menu.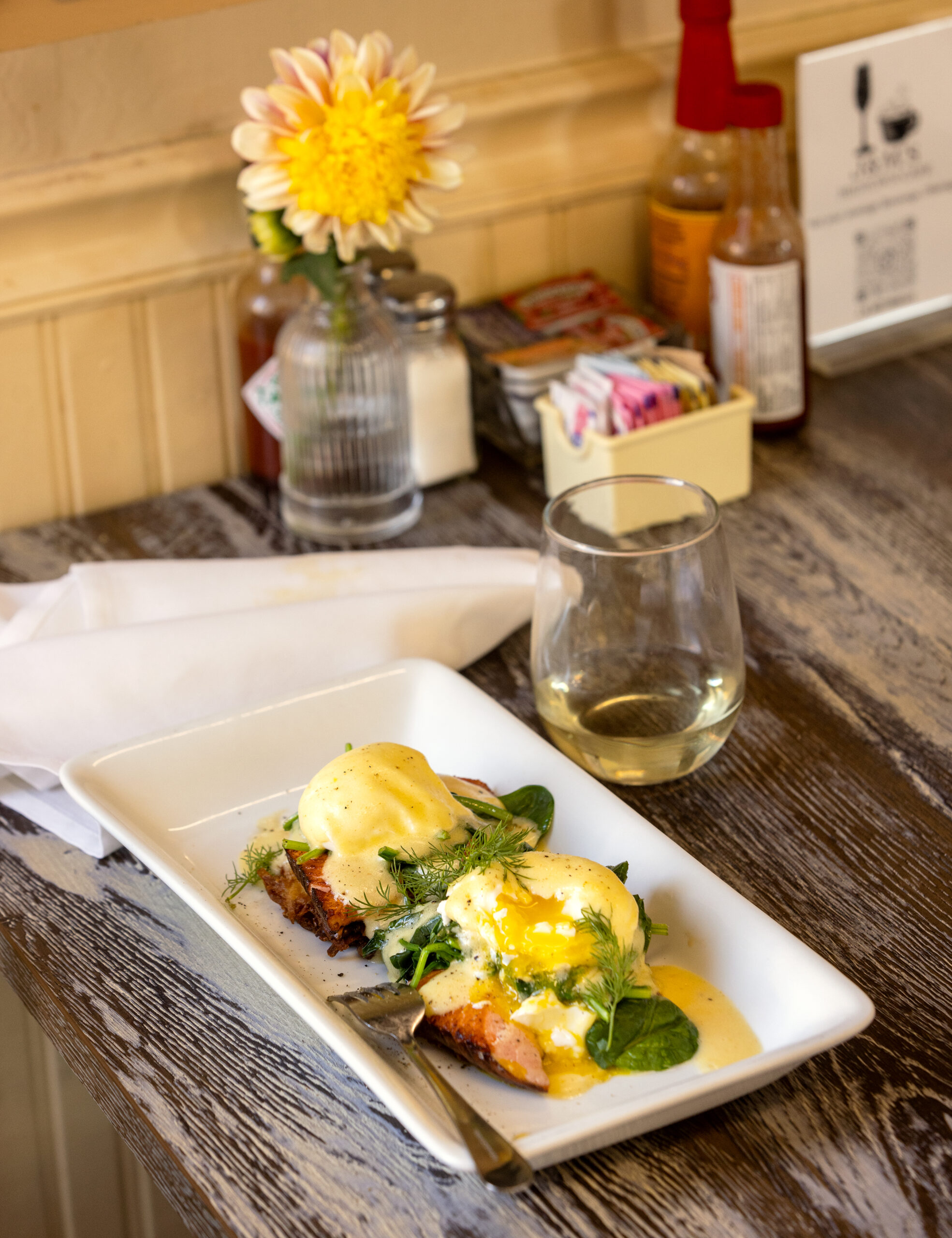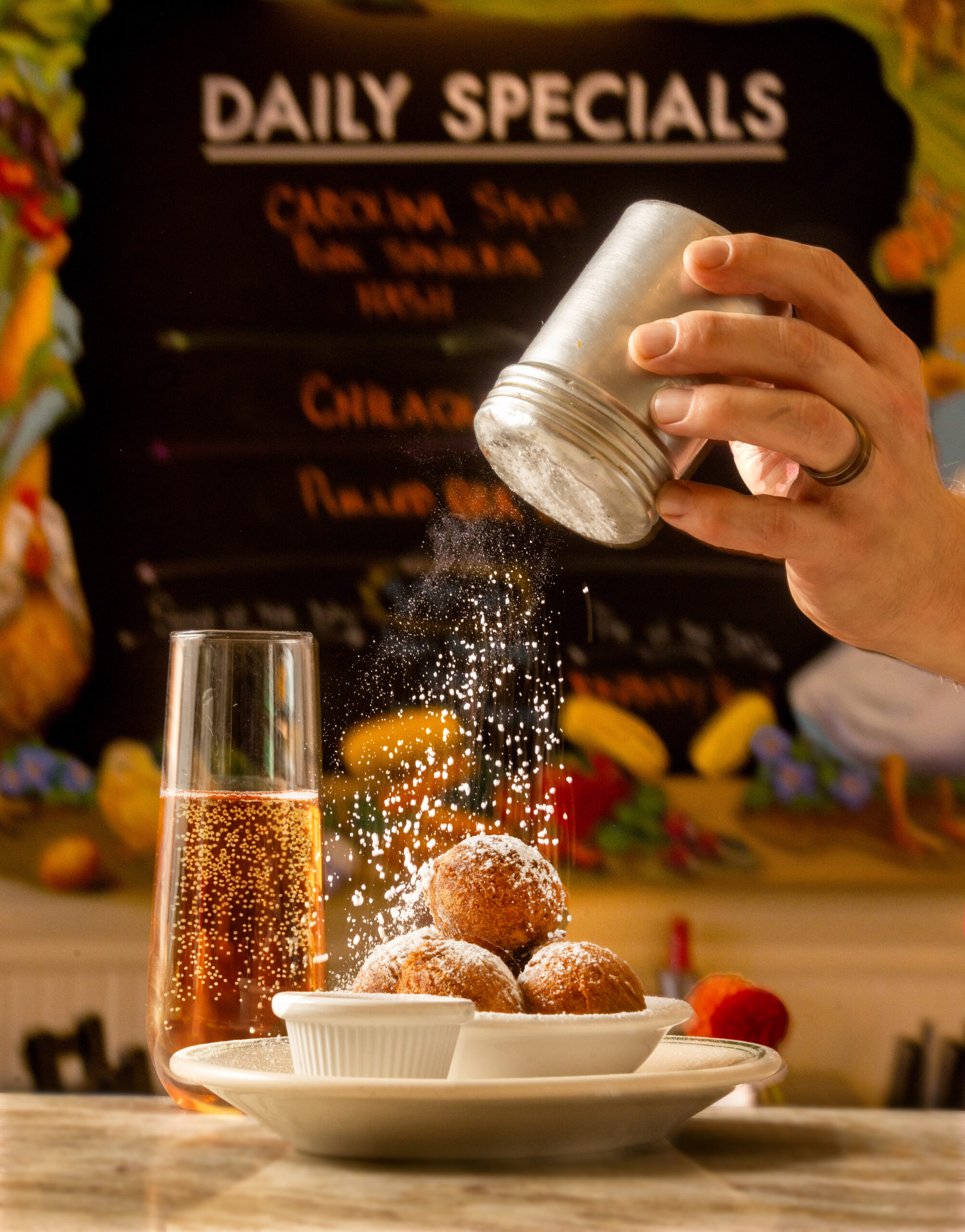 Shaw, a preservation fanatic, headed an extensive fermentation program at Ramen Gaijin in Sebastopol. He makes his own sour dill pickles and vinegar shrubs (drinks made with fruit, sugar and vinegar that's wildly refreshing).
"Preserving food is an art form we've lost as a culture, because food is so accessible. I love harnessing the power of bacteria to make food more delicious," he said.
Shaw has also added unconventional wine pairings to the menu, like French toast with a bright chenin blanc, a creamy Meiomi chardonnay with Hollandaise or a crisp brut rosé sparkling wine with buttermilk doughnut bites. He'd love to move people away from the usual brunch mimosa to something that pairs better with his food.
"I want to open up people's concept of brunch and wine pairing. A glass of wine with food makes the whole meal better," he said.
Ultimately, Shaw just wants J &M's Midtown Cafe to be consistent and constantly improving.
"This place doesn't just belong to me," he said. "It belongs to the customers and staff. I always want people to feel that they're in the right place."
Best bets
Specials: The ever-changing lineup is always a good choice because it showcases Shaw's always-simmering creativity. Recent dishes included pork shoulder chilaquiles, smoked rib hash, a pulled pork sandwich, braised skirt steak tacos and heirloom tomato soup with crostini.
Country Benedict ($16): I compare every Benedict to this gold standard. Perfectly poached eggs dribble their yolk onto a bed of bacon, mushrooms and spinach and soak into a soft split baguette. English muffins don't hold a candle to this version, and the Hollandaise is spot-on. An oven-roasted tomato adds a hint of acid and sweetness.
Smoked salmon latkes Benedict ($18): Latkes require just the right mix of shredded potatoes and onions, a crunchy exterior and a pillowy inside. Shaw has worked hard to get this version right. House-smoked salmon (not lox) is flavorful and moist, with poached eggs and Hollandaise bringing together the whole dish.
NY-style pastrami sandwich ($16): It's not quite a Reuben, but it's even better. Buttery toasted whole-grain bread is stuffed with lightly pickled red cabbage and Thousand Island-style dressing. Thinly sliced pastrami gets just enough heat for the edges to gently curl under a layer of melted Jack cheese. Perfection.
French toast ($12.65): Shaw's version uses a fresh ciabatta baguette dipped in egg, milk and cinnamon batter, leaving the inside soft and custard-like and the exterior crisp.
J&M's Midtown Cafe is at 1422 Fourth St. in Santa Rosa. 707-545-2233, jm-midtowncafe.com. Open 7 a.m. to 1:30 p.m. Thursday through Tuesday (closed Wednesday).