There was something for everyone at Sonoma County's first Funkendank Oktoberfest, hosted on Saturday, October 22. People from all walks of life came to SOMO Village in Rohnert Park to sample some of the nation's top hop-forward brews and sours, while munching on locally sourced small bites to the sound of some funky beats.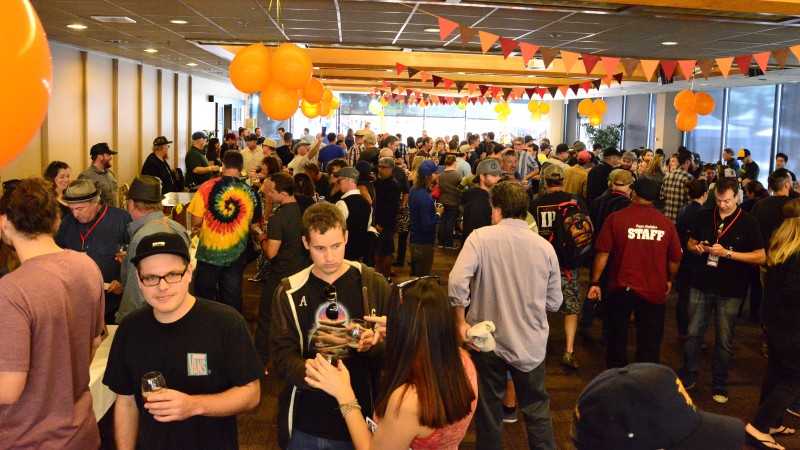 Some attendees showed up in their best Oktoberfest get-ups and posed for pictures, while other guests wore favorite beer shirts and hats to support their beloved breweries. Attendees happily sipped on a variety of brews, while chatting with fellow beer lovers. 
"I have been sipping on Santa Adarius because their beers taste more like wine" said Vivian Fenn of Rohnert Park.
"The Faction Brewery Double IPA is the best Double IPA I've ever had. I may be a little biased, because they make a beer for our annual NorCal Beer Geeks Festival, but it's so smooth", said Peter Lopez Jr. of the Norcal Beer Geeks group.
"This is a great lineup, a lot of local and Bay Area breweries you don't always see at beer events" stated Jeff Bull of Santa Rosa as he happily sipped on a Monkish IPA.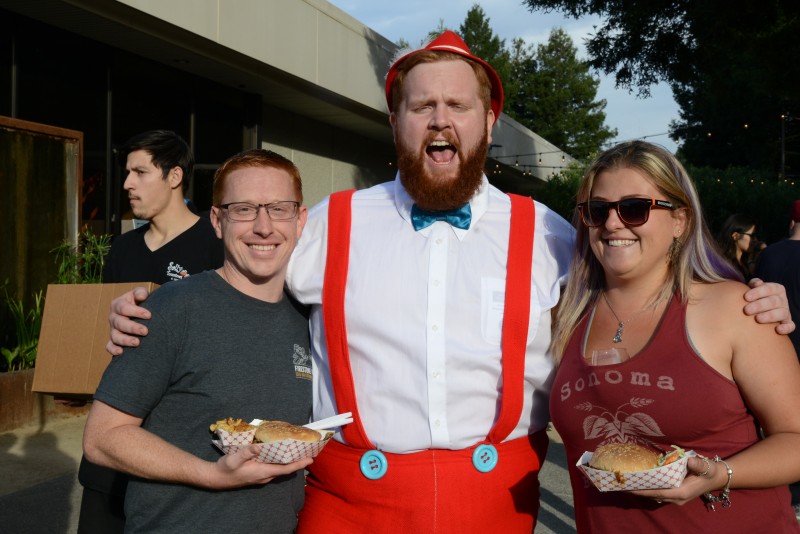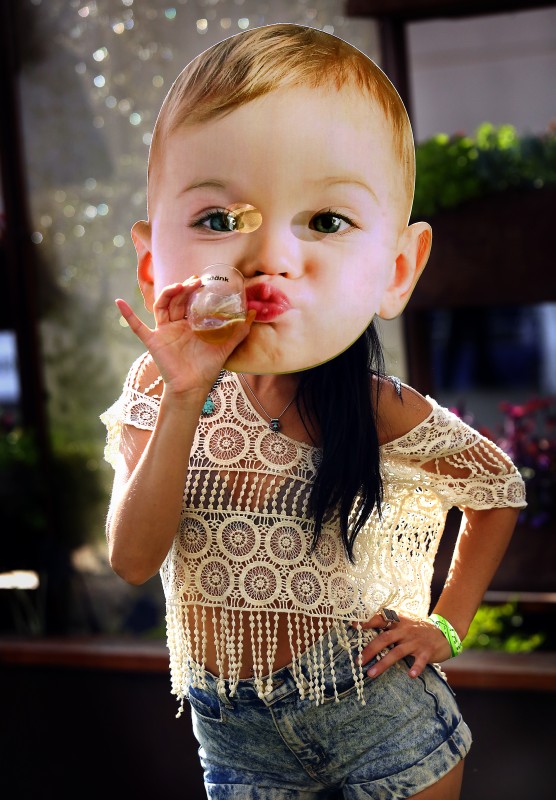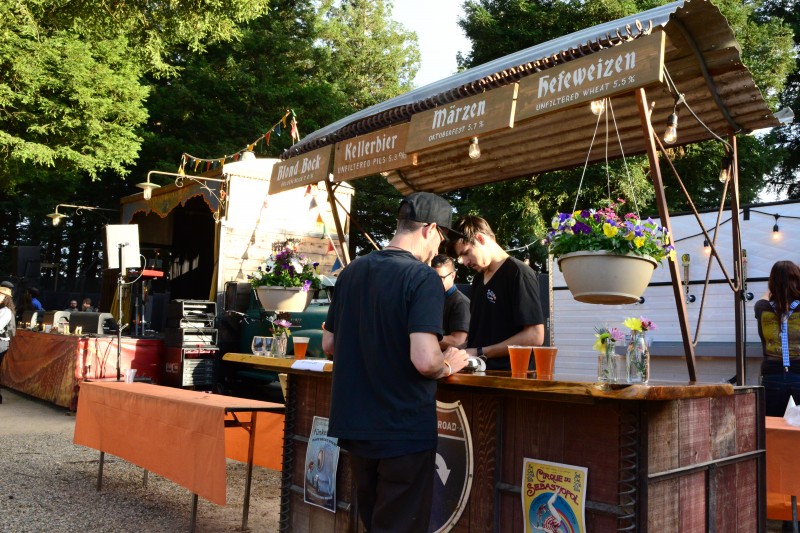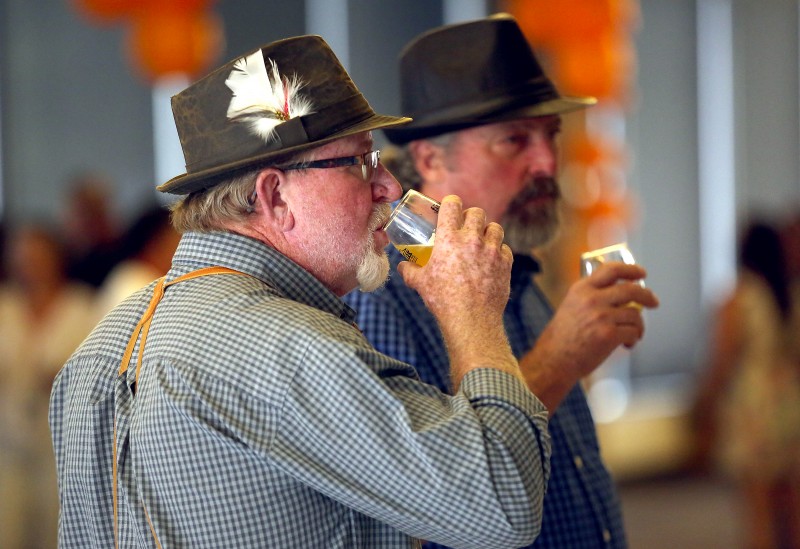 The rooms and grounds at SOMO Village quickly became filled with people and, when the Dixie Giants took the stage, the crowd got moving as the band took their show "on the road," walking through the venue and grounds while playing their horns.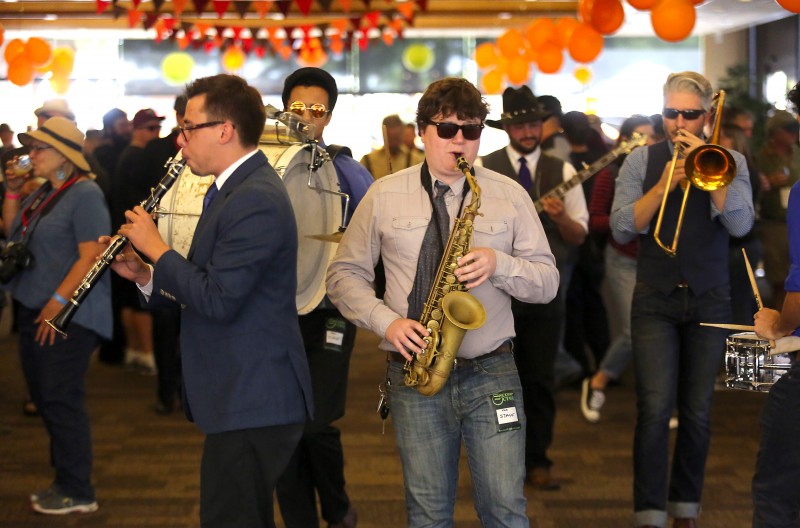 Later, the crowd was gettin' down to the funky sound of Royal Jelly Jive, The Pimps of Joytime, and Big Sam's Funky Nation. Some were so into the music they never stopped groovin'. Others relaxed on their blankets, beer in hand, while waiting for the grand finale: Galactic.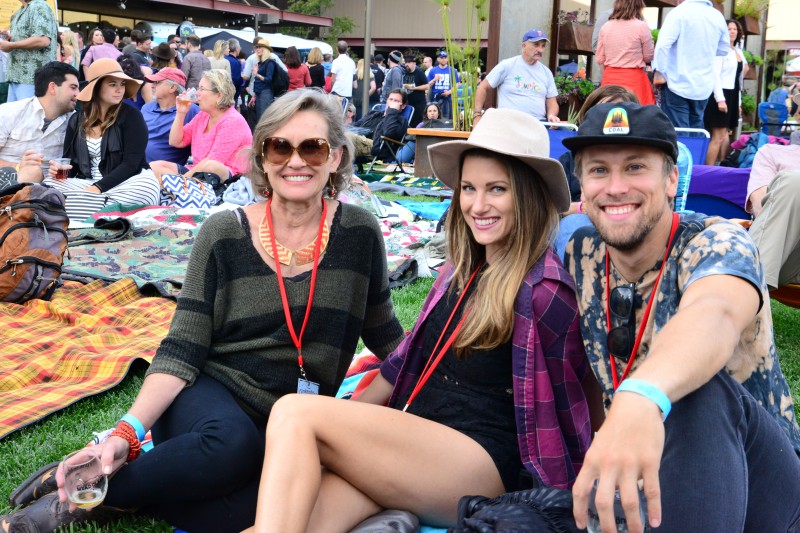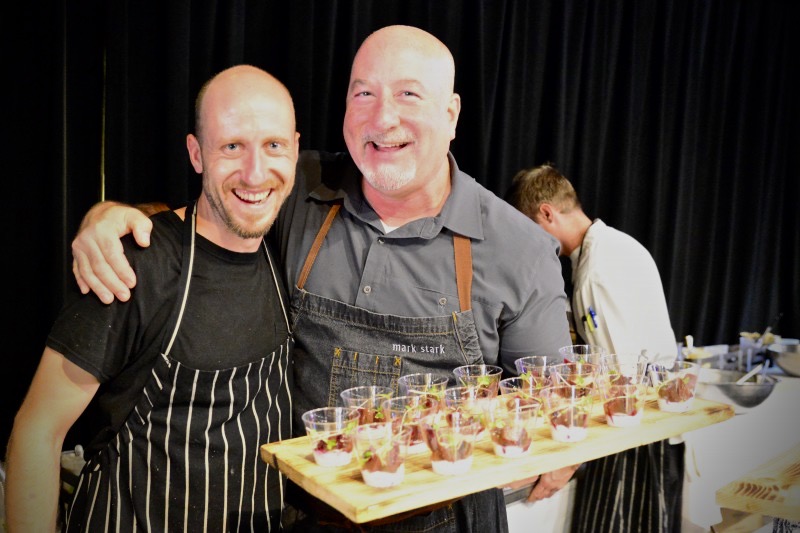 The event was popular with beer and music lovers alike.
"I'm never going to another beer festival that has music. Everything Joe puts on seems to be the best" expressed Jimmy Madden of Santa Rosa, as he sipped on Cooperage Brewery's "Danky Leg".
"The event was a big success. About 2,000 people came to the event and we had a great time. While we had some challenges, we got a lot of rave reviews; we learned a lot and will be back next year with more beer and music," said Joe Tucker from Ratebeer, one of the organizers of Funkendank Octoberfest.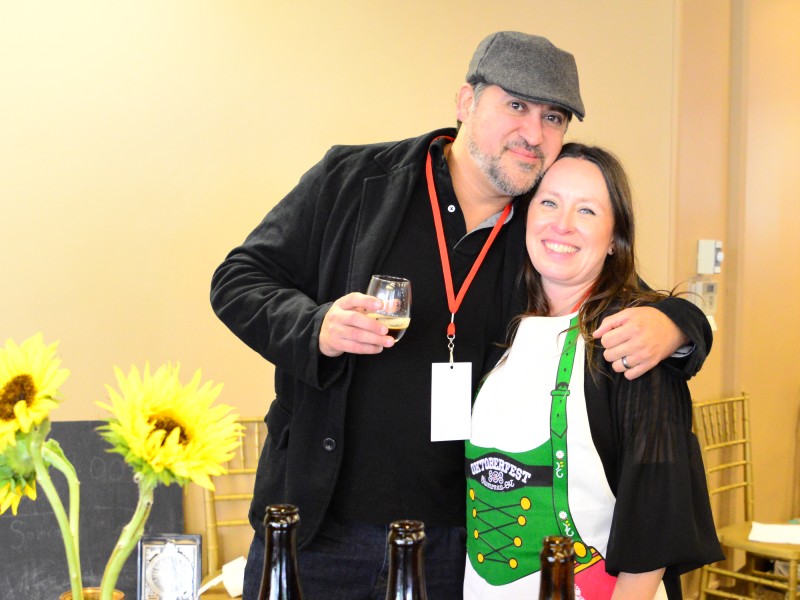 Stay tuned for updates on the next Funkendank Oktoberfest.