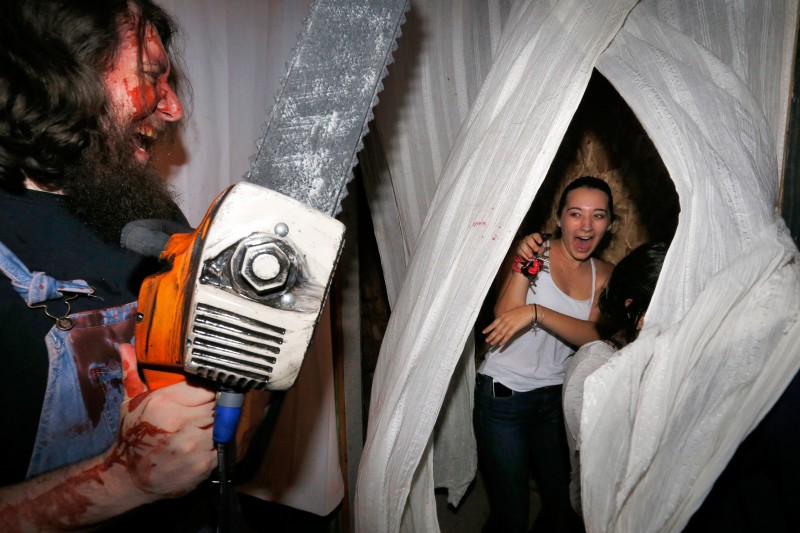 Adrenaline pumping, chills running down your spine, neck hairs raising, screams and hysteric laughter… what's Halloween without few good scares? If you dare, check out these local haunted houses that are bound to make your skin crawl… Bringing kids? We've included two low-terror options.
Blind Scream is the ultimate scare-land for fear fanatics. Covering 25,000 square feet at the Sonoma Mountain Village, this is the biggest haunted house attraction in Sonoma County. The them park is divided into three haunted houses: Uncle Chuckles 3D Madhouse, an insane asylum from hell; Blackout, a sensory focused house with smells and sounds that will make your blood freeze; and Slaughter Shack, a backlit 3D maze which takes you trough the woods as you escape from hungry Lil Horrus. There are more than 100 volunteer actors at Blind Scream, all committed to making your believe you should fear for your life. The attractions are all indoor.
1500 Valley House Drive, Rohnert Park, CA 94928, (707) 837-1928, blindscream.com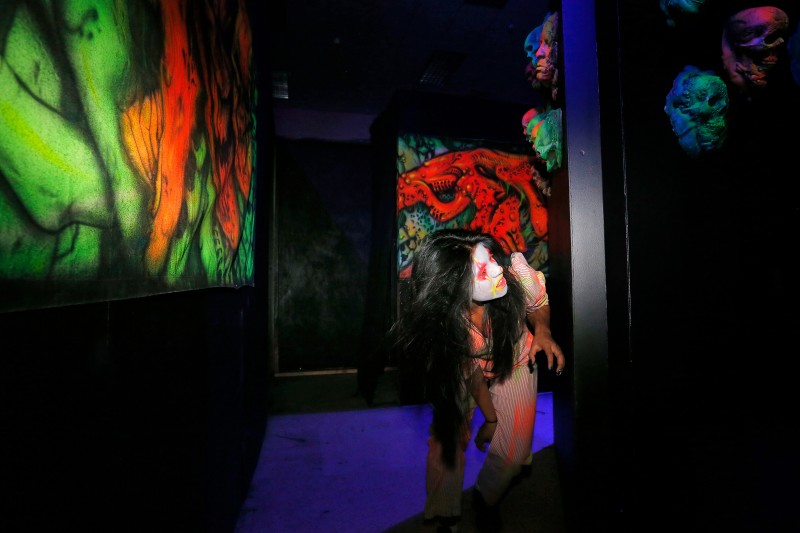 NorCal Fear, located at the Petaluma fairgrounds, sets the sinister stage for a mental-asylum mayhem that will have you scream your guts out. Unlike most haunted houses, this Halloween attraction follows a real time storyline: attendees are engaged in a rescue mission to save a few sane souls stuck in an old-school — and absolutely terrifying — mental asylum where the patients have revolted against cruel nurses and evil doctors. Left at the mercy of some of the asylum's most violent patients, attendees must complete a journey around the theme house and find their way out.
NorCal Fear, Petaluma Fairgrounds, 75 Fairgrounds Dr, Petaluma, CA 94952, norcalfear.com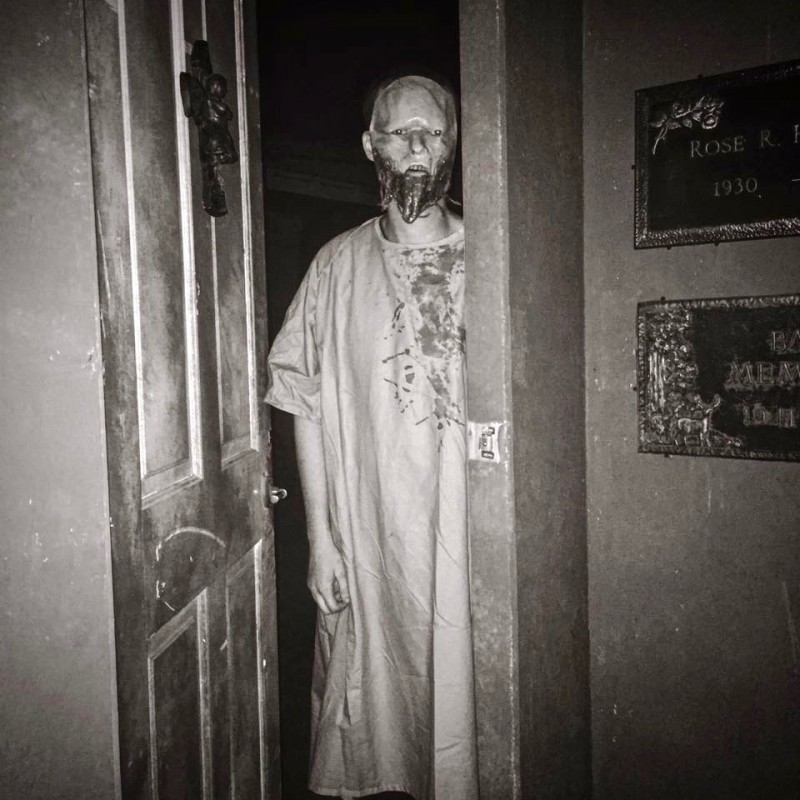 TWO LOW-TERROR OPTIONS: 
Family Martial Arts Center of Santa Rosa puts on a suitably spooky family friendly Halloween event that won't keep the little ones up at night. Their haunted house offers two levels on the "scare-o-meter;" the first one with lights on and sound-effects off (for 6-year olds and under), and the other with lights off and sound-effects on (for everyone else). The event also features kids carnival games, a bounce house, fair style food, trick-or-treat booths and a kids costume contest.
Sensei Spooky's Haunted Dojo, 320 Tesconi Cir, Santa Rosa, CA 95401, myfamilymartialarts.com/haunted-dojo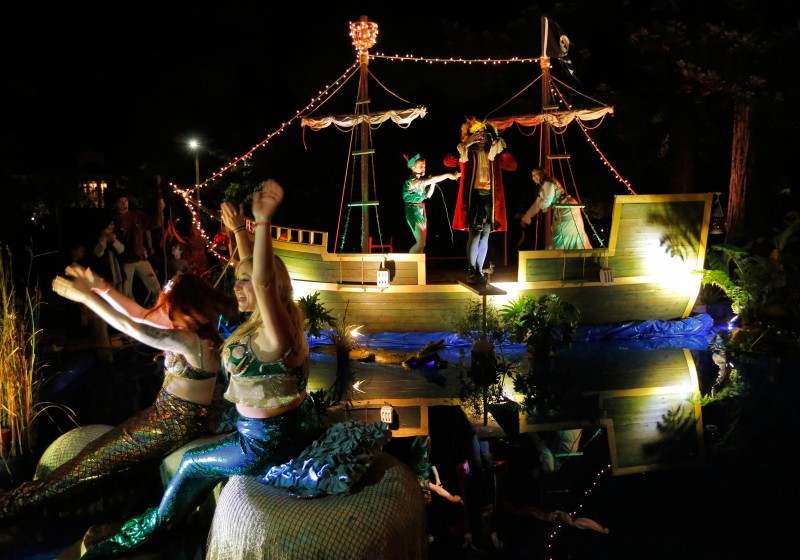 Every year in October, McDonald Avenue in Santa Rosa gets decked out in over-the-top Halloween decor. This is a great trick-or-treat destination; soak up some spooky sensations as you walk down a street lined with houses old enough to host generations of ghosts, then end your Halloween outing at the McDonald mansion. This stick-style Victorian home, also known as Mableton, was built in 1877 and was used in the filming of Walt Disney's "Polyanna." From Hollywood to Halloween, the McDonald Mansion continues to be a Sonoma County star. Over the past 15 years, owners John and Jennifer Webley have created ever-expanding, and awe-inspiring, decorations together with family, friends and volunteers. On October 31, at 5 p.m., the Webleys open their home to the public and welcome guests of all ages to an afternoon of terrific trick-or-treating.
McDonald Mansion (Mableton), 1015 McDonald Ave, Santa Rosa, California, facebook.com/McDonaldMansion
 Looking for more things to do in Sonoma County? Click here.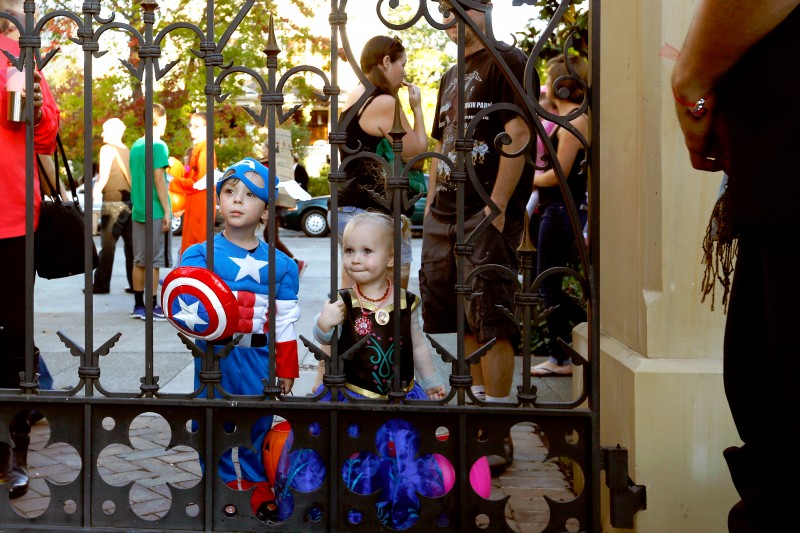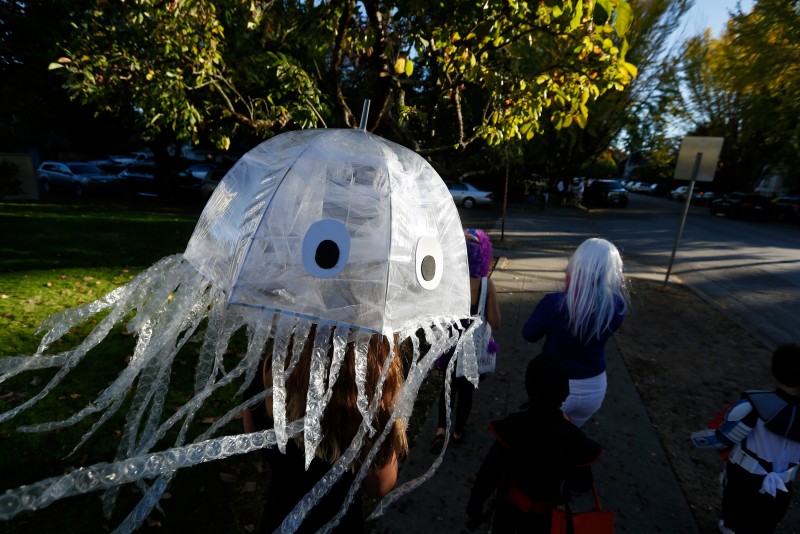 Subscribe to Our Newsletters!