It's a bit of an unlikely location for a sweets shop, that's for sure—an industrial park along Santa Rosa's Dutton Avenue right next to a sewing and alterations business. But for entrepreneur Maricruz Sanchez, the brick-and-mortar store is a dream come true.
Sanchez launched her business, The Real Chamoy, three years ago, selling her housemade treats at local pop-ups including SoCo Market, The Yard, and Mitote Food Park, and opened her retail spot earlier this year.
Chamoy is a thick, sweet-tart Mexican paste made from hibiscus flowers, prunes, and apricots.
It's often served with fresh fruit or used to coat chewy candies or set around the rim of fruity drinks. Sanchez began making her own chamoy after falling in love with the flavors on a trip to Los Angeles and realizing there wasn't anyone locally making a version of the confection.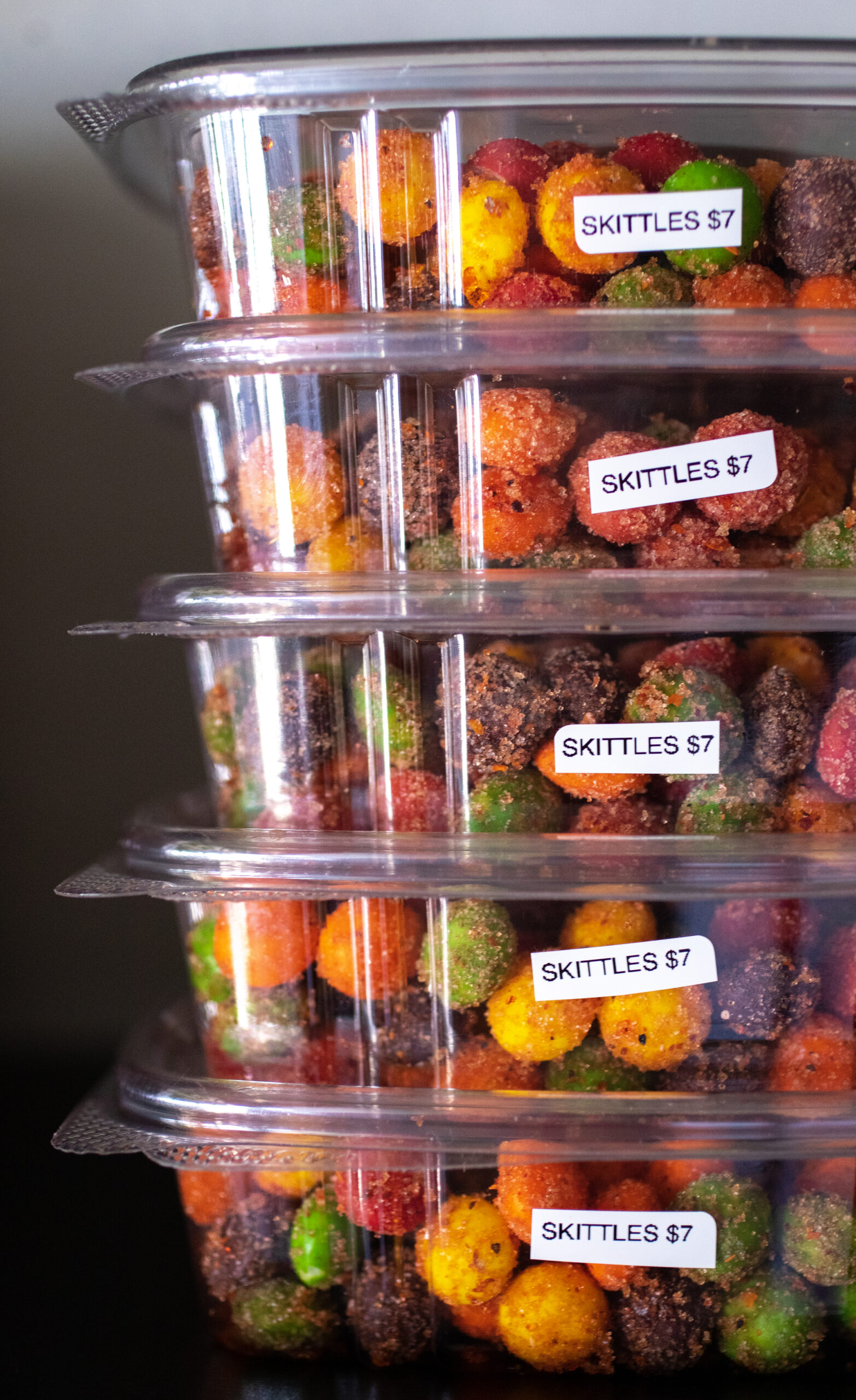 Her Santa Rosa store offers chamoy syrups, chamoy-covered candies, and kits, and she hopes to expand into bottled micheaguas — fresh, fruit-infused waters with a chamoy rim. Her bestsellers are chamoy-coated watermelon Sour Patch Kids, Skittles, and peach rings.
Sanchez plans to continue selling her candies at local events and pop-ups and expand into additional retail locations. Her chamoy-dipped candies are carried at The Pink Nopal in Petaluma, and she's in talks to sell at stores in Rohnert Park and Cotati.
"I don't want to say it feels like I made it— because I feel like I haven't made it… (I'm) not even 25% of where I want to be. But it makes me so happy to be here," says Sanchez. "To this day, I love what I do. I can be here all day, every day. I still go home and make stuff after here, because I still enjoy and love what I do," she says. "The sun comes out for everyone."
The Real Chamoy, 1040 N. Dutton Ave., Santa Rosa. therealchamoy.com