Kick back with a tall one at one of these unsung watering holes. 
This article is part of a series called "Hidden Sonoma." To see the full list of 80+ things to do in Sonoma County, click here.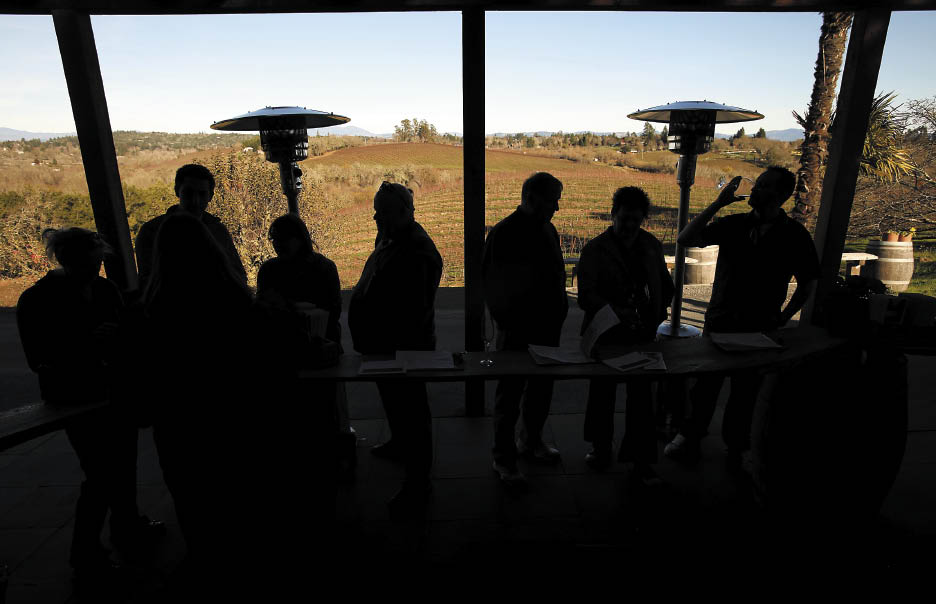 Cool Climate, Cool View: Iron Horse Vineyards
Isn't it enough to make some of the best sparkling wines in America? Iron Horse Vineyards near Sebastopol is doubly blessed in that it also has one of the best tasting room views in the country. Sip in front of a lovely hillside vista of grapes overlooking the Green Valley of Russian River Valley. The sparklers deliver nuanced flavors and brisk freshness; also try the lesser-known but just-as-good Chardonnays and Pinot Noirs.
9786 Ross Station Road, Sebastopol, 707-887-1507, ironhorsevineyards.com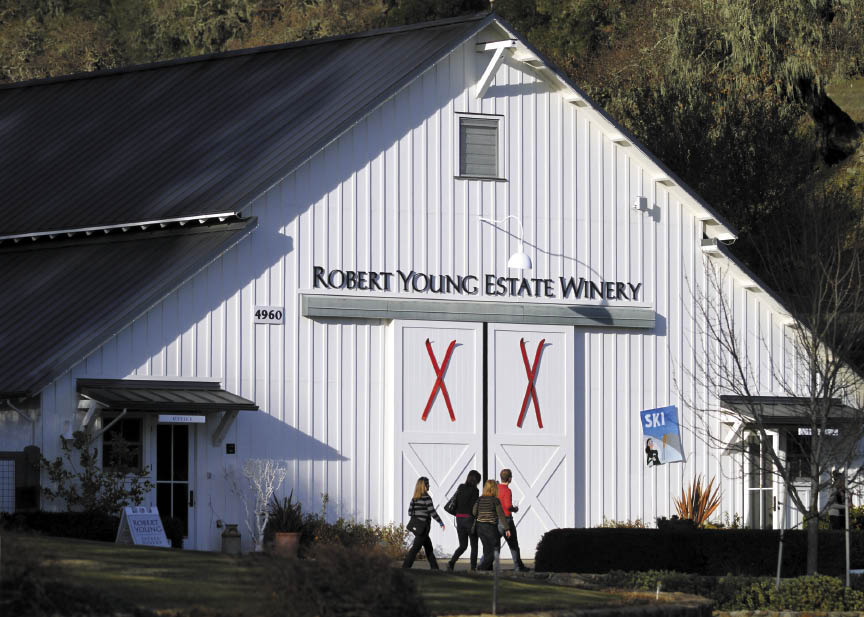 Secret Side of Alexander Valley: Robert Young Estate Winery & Garden Creek Winery
While most visitors to the Alexander Valley stick to Highway 128 as they visit wineries and vineyards, the quieter northeast corner of the valley is home to producers with deep winegrowing roots, tucked beneath Alexander Mountain.
The bucolic, manicured grounds of Robert Young Estate Winery are open to the public daily. Visitors can enjoy the picnic area and cave tours, on request, and taste the winery's famous Clone 17 (also called the Robert Young clone) Chardonnays and its Cabernet Sauvignon. Tasting is $10, refundable with purchase.
4960 Red Winery Road, Geyserville, 707-431-4811, ryew.com
Just around the corner from Red Winery Road on Geysers Road, Garden Creek Winery is open by appointment only, Monday through Friday. The small estate run by Justin Miller and Karen Warnelius-Miller grows Chardonnay and Bordeaux grape varieties for its red blend, Garden Creek Tesserae. The two-hour tour includes a candlelit tasting in the barrel room, a cheese and charcuterie pairing, and a walk through the vineyard. $30 a person.
2335 Geysers Road, Geyserville, 707-433-8345, gardencreekvineyards.com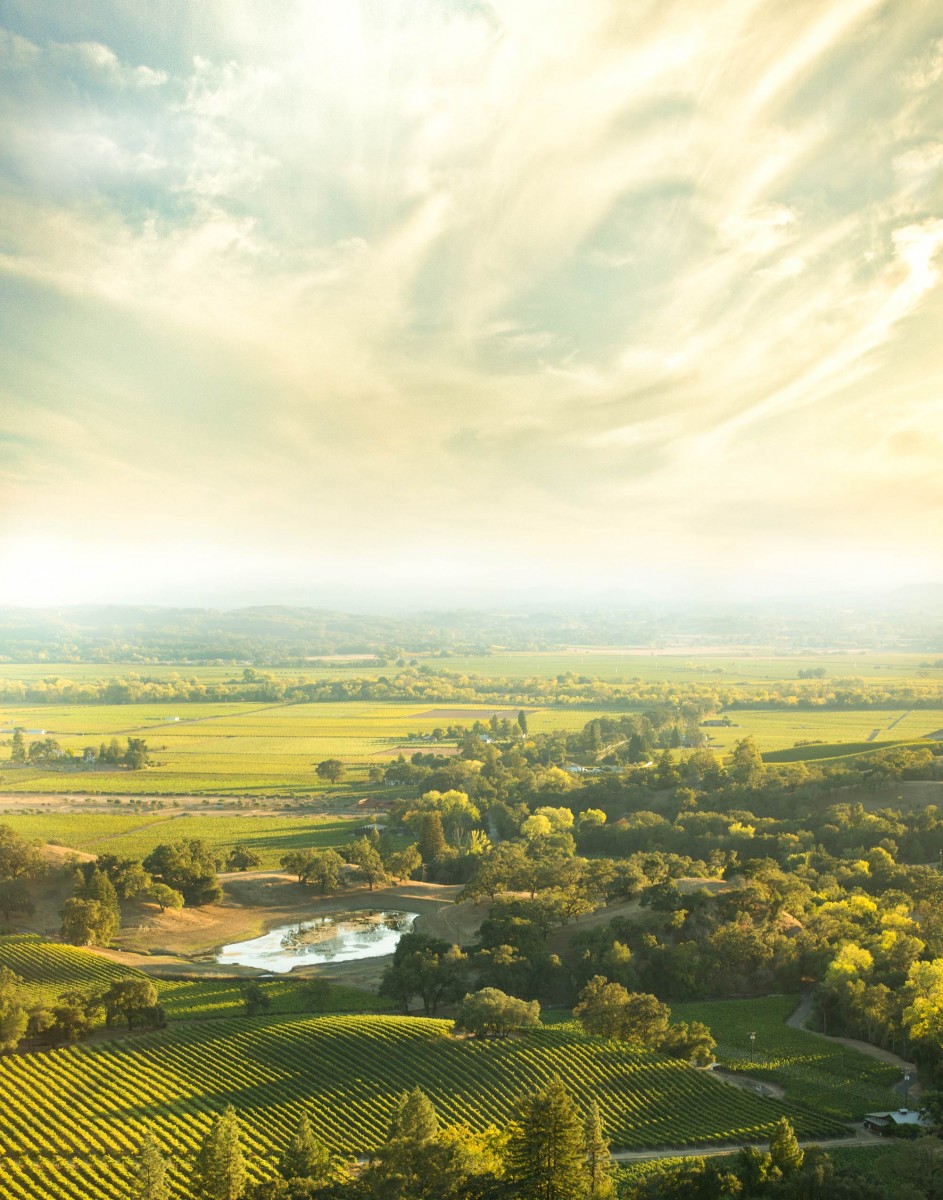 Sound of Music: Spirit Works Distillery
Spirit Works Distillery in The Barlow center in Sebastopol is hidden in plain sight. If you haven't visited, you haven't experienced where Sonoma's finest gin is produced, as well as excellent vodka, whiskey and sloe gin. The distillery tour and tasting details how these spirits are made. Take a peek into the barrel room, where spirits age in casks to the sound of tunes emitted from iPods. It's a vibration thing.
6790 McKinley Street, No. 100, Sebastopol, 707-634-4793, spiritworksdistillery.com
Wine Whisperers: Hamel Family Wines
Inside the immaculate wine caves of Hamel Family Wines near Glen Ellen is a beautifully appointed private tasting room that looks like it was created as a corporate board room. The ceiling is coffered so that if two people stand at opposite corners of the room, they can whisper sweet nothings and be the only ones to hear them. Better still is the outdoor deck overlooking the Valley of the Moon, within spitting distance of historic Zinfandel vineyards belonging to the estate.
15401 Sonoma Highway, Sonoma, 707-996-5800, hamelfamilywines.com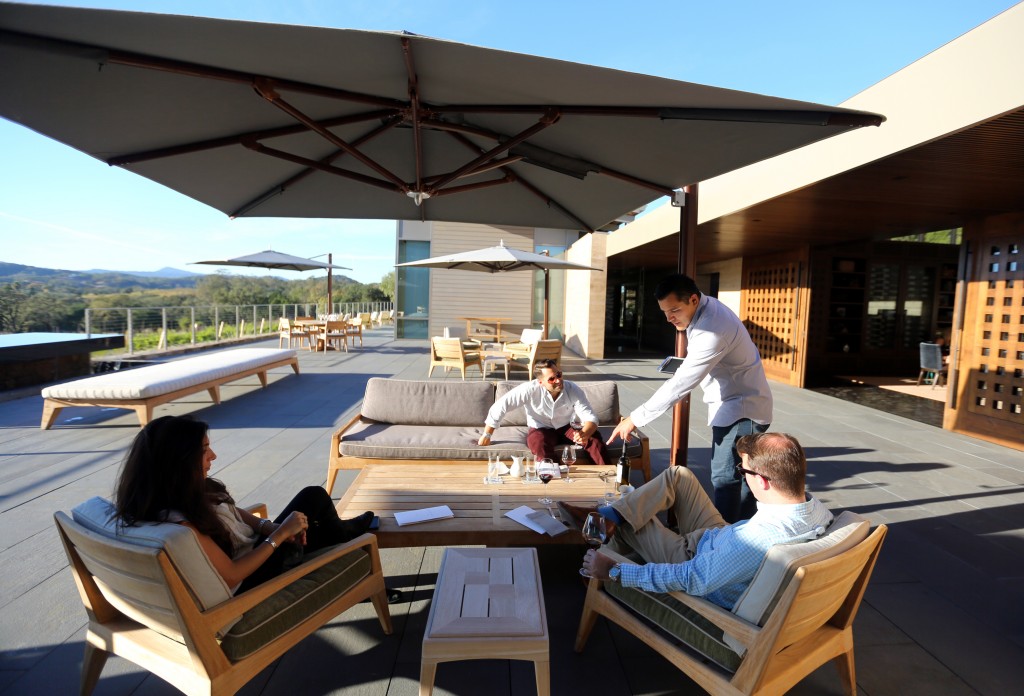 The Sun Also Sets: Redwood Bar at River's End Restaurant
Do we seek out bars with pretty views to soften the need for conversation? Or after days on end staring at screens, are we humanly in need of some natural beauty? Either way, the Redwood Bar at River's End Restaurant & Inn is a choice spot for a drink, presided over by a French Culinary Institute-trained bar chef, with room to sit on the outdoor patio as the sun touches down. The wine list is good, too.
11048 Highway 1, Jenner, 707-865-2484, ilovesunsets.com
On the Rocks in Roseland: Whiskey Tip
One particular block of Sebastopol Road in Santa Rosa, near Stony Point Road, is a destination mostly for souls seeking motor oil, a garden-hose bib or a laundromat. Yet here also flourishes a newish tavern that ably pairs two of life's greatest gifts. The place is called Whiskey Tip Bourbon & BBQ, and it has a spacious patio with games out back and sports on the telly inside. Just add a glass of distilled artistry and one single, great cube of diamond-clear ice.
Sit back and relax.
1910 Sebastopol Road, Santa Rosa, 707 843-5535, whiskeytipsr.com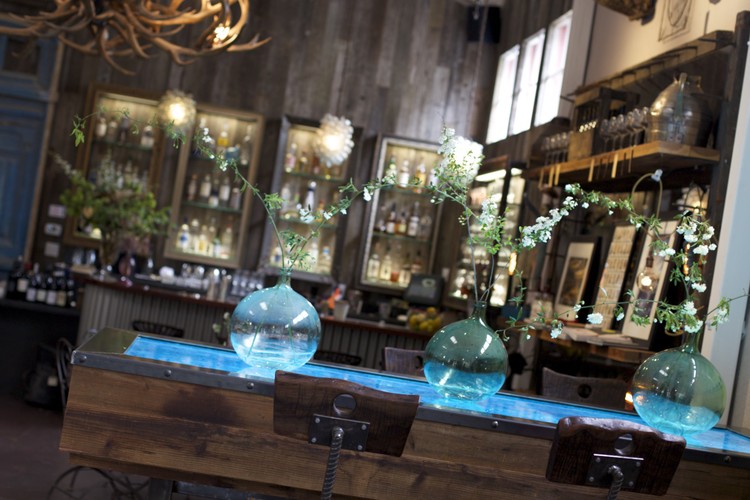 Arts & Craft-Cocktails: Gallery Bar at Barndiva
Barndiva is beloved for the substantial torch it carries for garden-sourced cocktails, but now it's taken things to a whole other level with its Gallery Bar next door, open Wednesday through Sunday from 3 p.m. until closing. An art gallery during the day, the space invites late-afternoon art-minded drinkers to mingle, chat and dine from the farm-to-table bar menu.
237 Center St., Healdsburg, 707-431-7404, barndiva.com/studio
Brewpub in a Grocery Store: Tap Room at Whole Foods Coddingtown
Why didn't someone think of this before? The Tap Room at Whole Foods Market in Santa Rosa is a respite from the chore that can be grocery shopping, thanks to its island of beer-a-tude. Craft brews on tap, appetizers and pizzas are served, and dozens more bottled beers are in the cooler. Would-be home brewers will be inspired by the beer-making kits and fresh hops for sale.
390 Coddingtown Center, Santa Rosa, 707-542-7411, wholefoodsmarket.com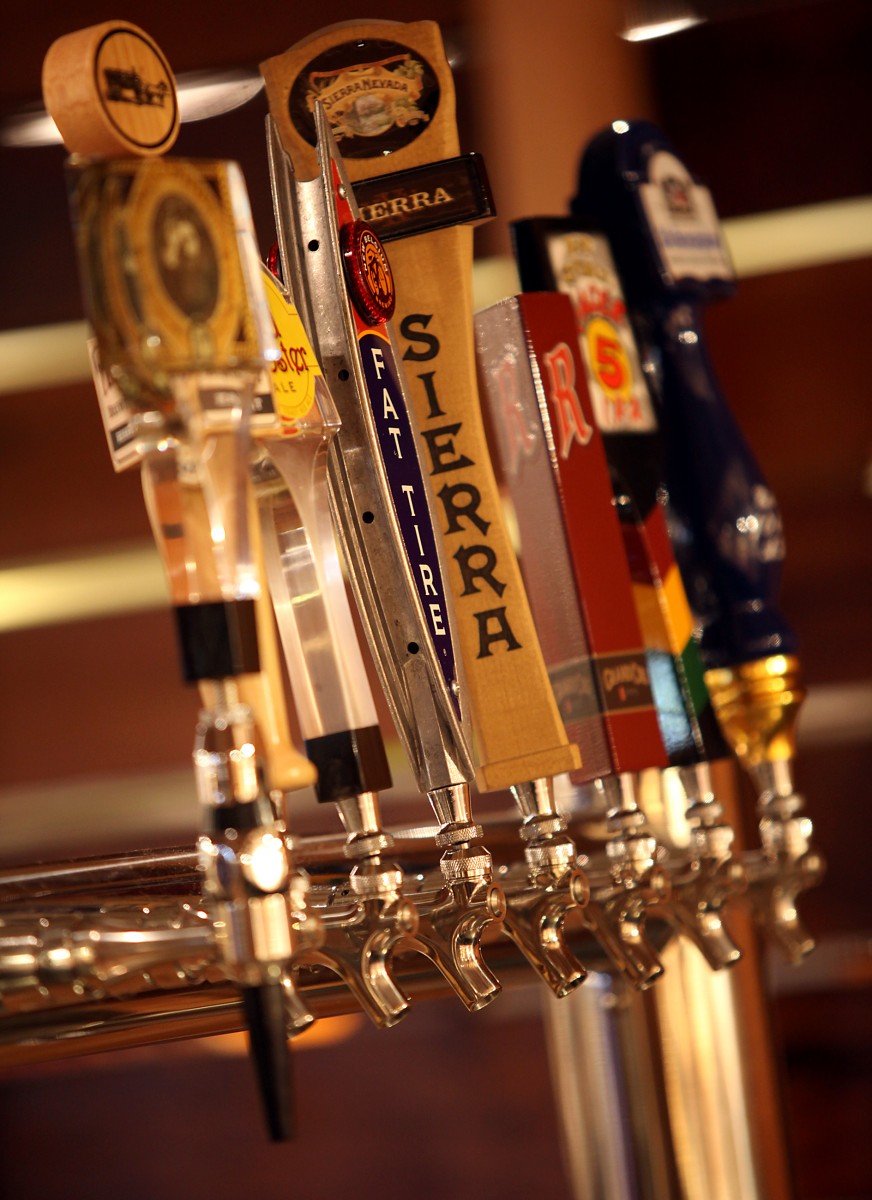 Lug a Jug: VJB Cellars 
Before Prohibition, it was common for folks to take empty jugs to wineries and have them refilled. Not only did the practice reduce the use of glass, corks and labels, the wine was cheaper by the ounce. After Repeal, jug-filling largely disappeared, but it's slowly coming back. At VJB Cellars in Kenwood, a 1-liter (33-ounce) logo bottle of Family Blend red wine costs $24. Bring the empty back (clean, of course) and
a refill is just $12, about 36 cents per ounce.
60 Shaw Ave., Kenwood, 707-833-2300, vjbcellars.com
865 Watering Hole: The Washoe House
Credit the Washoe House with preventing what might have been California's only Civil War battle. In 1865, a group of Petaluma militiamen set off for Santa Rosa intent, the story goes, on trashing the offices of the southern-sympathizing Santa Rosa Democrat newspaper. But thirst overcame them on the stagecoach route now known as Stony Point Road and they never made it to Santa Rosa. And the Washoe roadhouse, just as it has since 1859, continues to beckon with adult libations and hearty comfort food. Over the decades, patrons have left cards, photos, notes and bills covering every square inch of the ceiling.
2840 Stony Point Road, Petaluma, 707-795-4544, visit on Facebook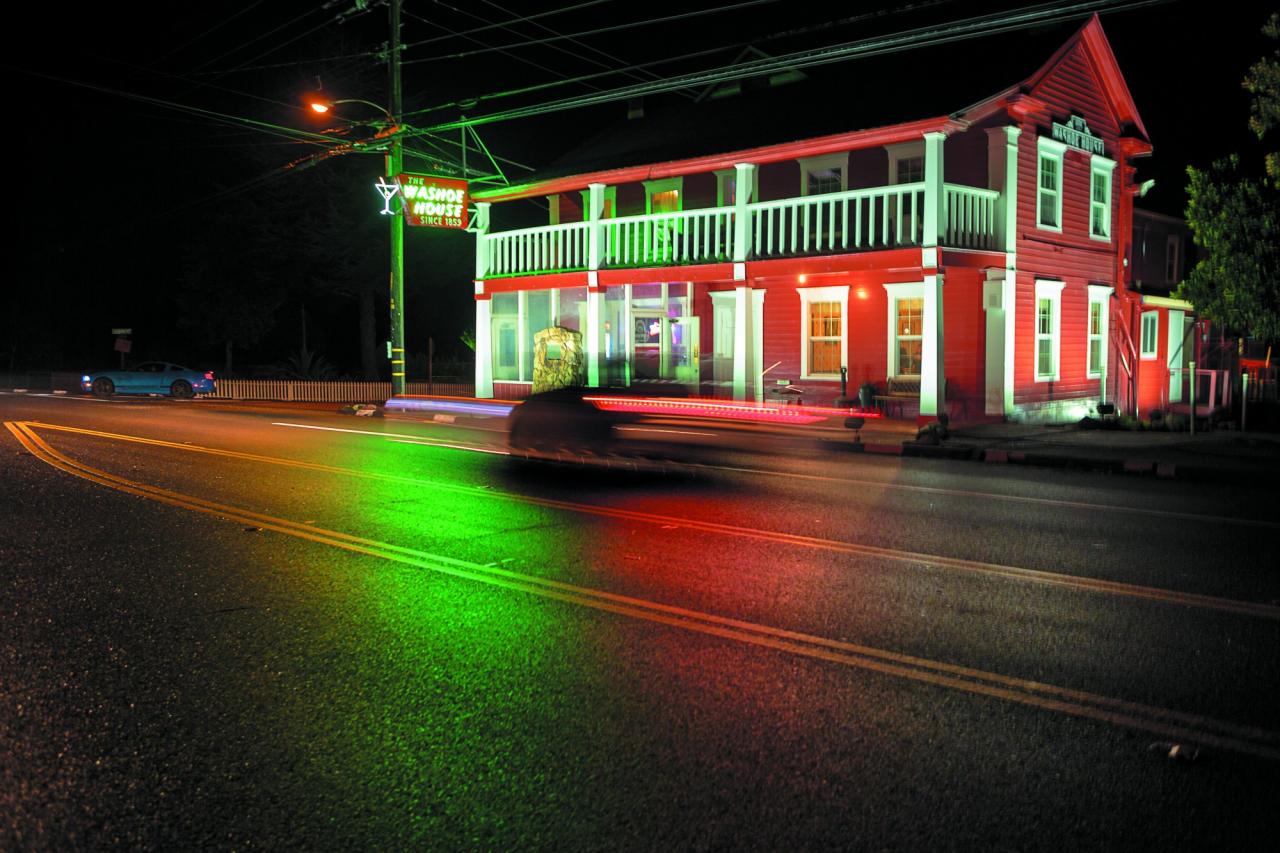 Happy Hour Revival: The Villa Restaurant
Perched atop a hill overlooking eastern Santa Rosa, the Villa Restaurant & Bar is a traditional Italian eatery that has long been a favorite hangout of the older bocce set. But it's quickly gaining traction as a kitschy happy-hour haunt by a new generation. With special drinks and apps available from 3 to 6:30 p.m. daily, selected beers and wines are just $2; value-priced tummy busters include $2 fried zucchini, fried polenta and hot dogs, $4.50 steamed clams, small pizzas for $5 and a petite plate of spaghetti and meatball for $4.
3901 Montgomery Drive, Santa Rosa, 707-528-7755, the villarestaurant.com
Old-School Italian: Volpi's Ristorante & Bar
During Prohibition, ranchers bringing their eggs and milk to town would stop at a little Italian grocery, hand over their shopping lists and then head to the back room for a bit of lubrication. That the dining room was once a speakeasy speaks to the appeal of Volpi's Ristorante & Bar in downtown Petaluma. With old-fashioned Italian food served on red-checked tablecloths, the occasional accordion serenade by owners John and Sylvia Volpi, and strong drinks, it remains a comfy place for conviviality.
124 Washington St., Petaluma, 707-765-0695, visit on Facebook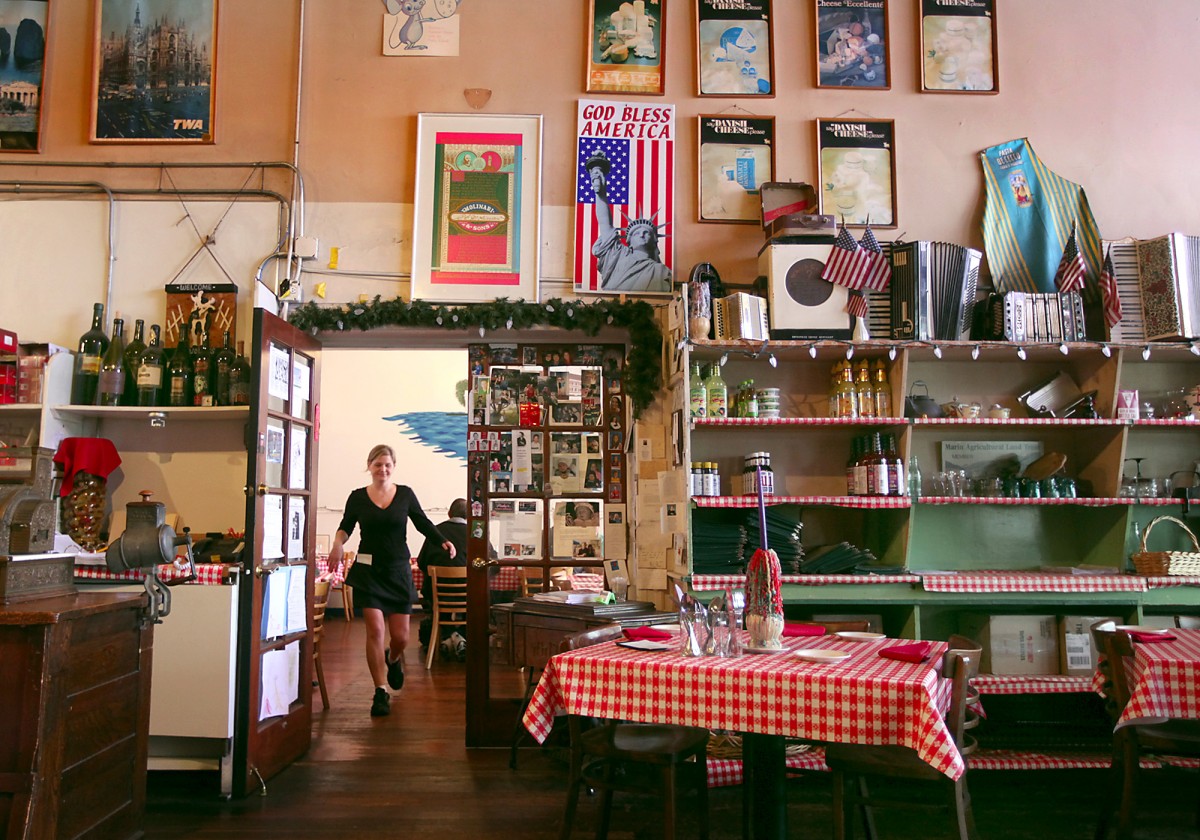 Soup, Sandwich and Syrah: Ancient Oak Cellars
Downtown Santa Rosa isn't known for winery tasting rooms, so it might come as a surprise to wine lovers that there is an excellent one, Ancient Oak Cellars. The winery is joined by seven other drinks producers, giving tasters the rare opportunity to sample wine, cider and mead at one location. In March, Ancient Oak relocated from Corrick's Stationery Store on Fourth Street to the former Downtown Deli space down the block, taking advantage of the outdoor patio and kitchen, from which sandwiches spring forth daily and small plates are served by night, Friday through Sunday.
621 Fourth St., Santa Rosa, 707-536-1546, ancientoakcellars.com
Oenophile's Paradise: Sonoma County Wine Library
One of the nation's deepest collections of wine-related books, oral histories, magazines, journals, photographs, maps, labels, posters and videos is right here, at the Sonoma County Wine Library. Taking up one-third of the Healdsburg Regional Library, this enological treasure trove is open to the public and overseen by Wine Librarian Jon Haupt. (Who knew such a title existed?) Oldest among the 6,000 books: "Libri de re Rustica," published in 1514. The library also hosts speakers, authors and tastings.
139 Piper St., Healdsburg, 707-433-3772, sonomalibrary.org