Whether you feel a sudden urge to take on your pals at pool or practice your ping pong, these Sonoma County bars do their very best to help you quench your thirst for some competition.
Toad in the Hole, Santa Rosa: Darts & Quiz Night
While the US medal count exceeded all countries in Rio, the UK brings home the gold in knowing how to set the stage for friendly competitions at boardgames, darts, skittles, billiards and cards in their local living rooms — the pubs. This Santa Rosa English pub stays true to British tradition with Darts Night on the last Wednesday of the month and Quiz Night (British for "trivia") on the first Wednesday of the month. Happy Hour is Monday – Friday & Sunday 4-6 p.m. (1$ off domestic beers, $0.50 – $0.75 off imported beers $3 off all fishes and chips).
116 5th St,, Santa Rosa, 707-544-8623, thetoadpub.com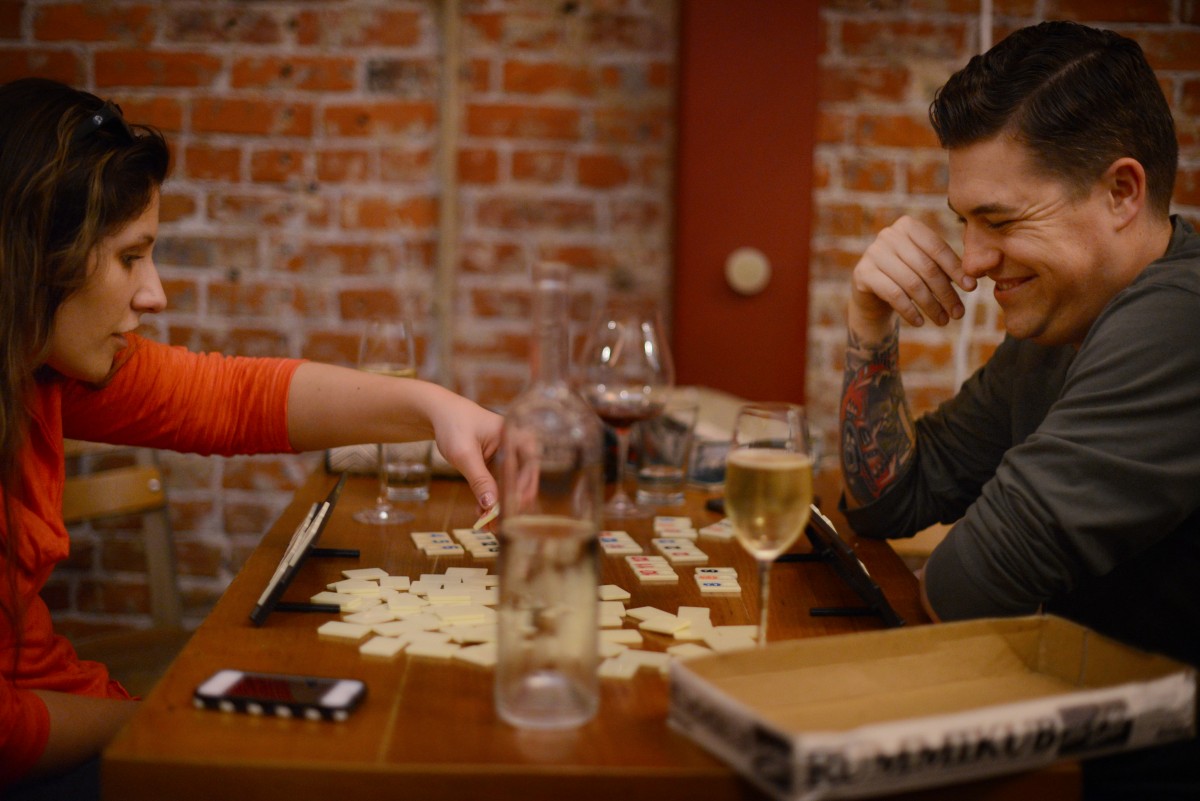 Bergamot Alley, Healdsburg: Boardgames, Ping Pong & Trivia Nights
From themed trivia nights to ping pong tournaments, the shenanigans-o-meter hits the roof at this hip Healdsburg restaurant. Other pertinent perks: fine wine and bubbles, crafty beers, stickies, sherry and sake, good eats, dance parties, a great vibe and, during summer, live music on Tuesdays.
328 Healdsburg Ave., Healdsburg, 707-433-8720, bergamotalley.com
The Round Robin, Santa Rosa: Pie-Eyed Pool
"The Dirty Bird" (as most locals like to call this Santa Rosa dive bar) is best after a drink — or five. Within walking distance from many downtown bars, this is a popular last stop on a night out. There's affordable drinks, two big communal pool tables at the center of the bar, a jukebox stacked with classics and a variety of happy hour specials throughout the week. Who said rough around the edges can't be fun?
616 Mendocino Ave., Santa Rosa, 707-575-1354, facebook.com/Round-Robin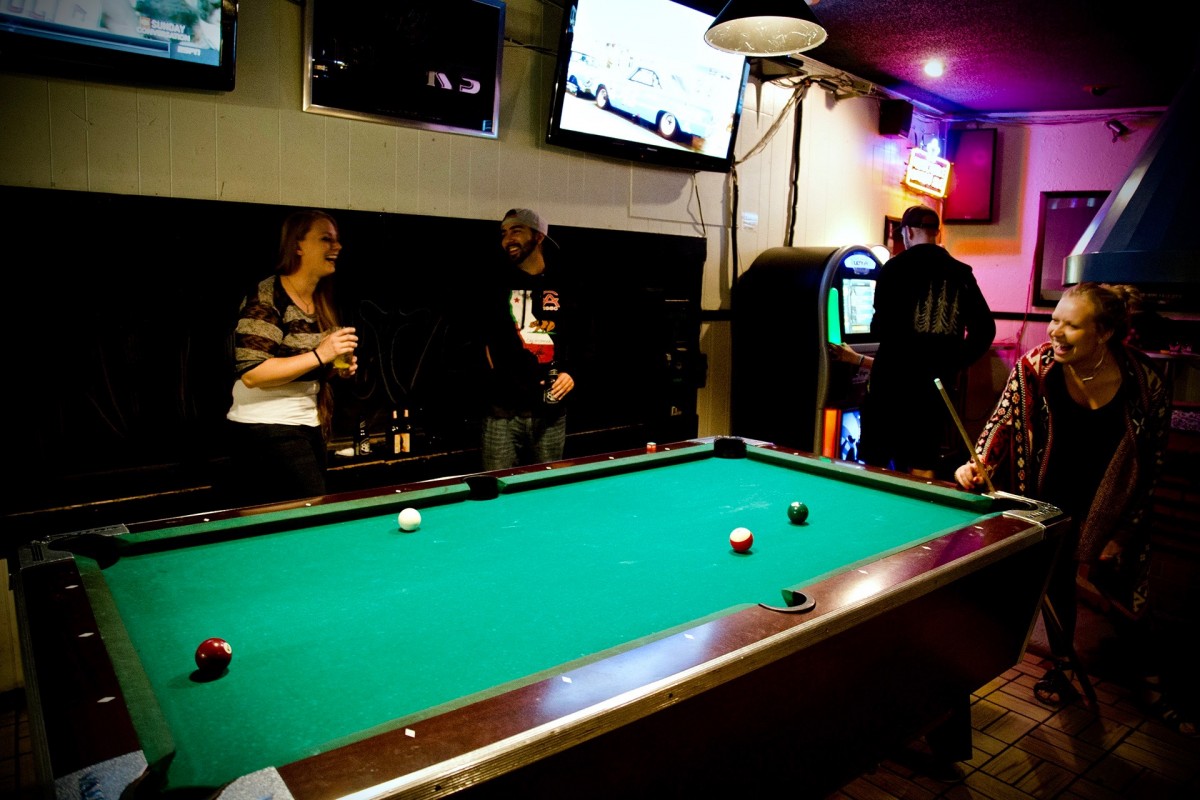 Beyond the Glory, Petaluma: Retro Arcade Games
For the sports enthusiast, this popular Petaluma restaurant and bar has a definite draw: how about nineteen 42-inch to 55-inch LCD TVs and two 100-inch projection screens that carry the NFL Ticket, MLB Package, NHL Center Ice, and the NBA Full Court? If that's not enough to get your game fix, there's a room in the back equipped with pinball machines and retro arcade games.
1371 N. McDowell Blvd. #130, Petaluma, 707-775-3775, btgpetaluma.com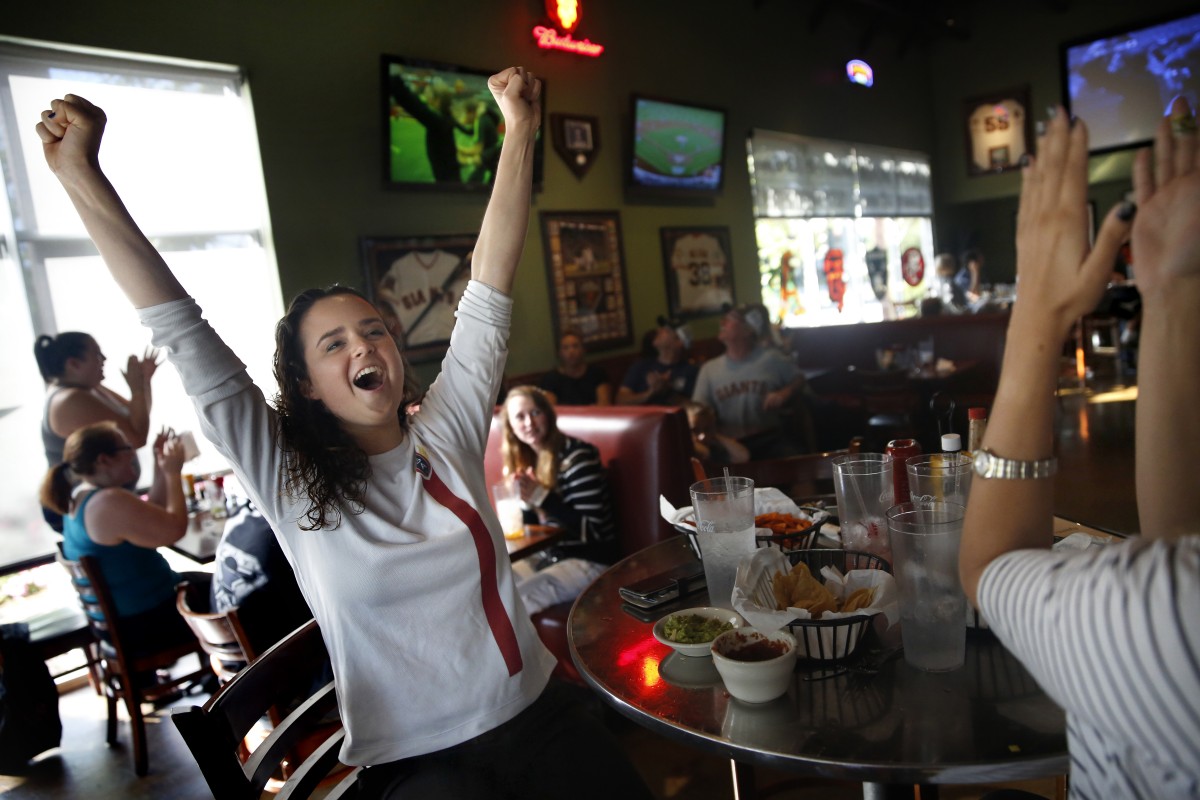 Brew, Santa Rosa: Boardgames & Trivia
There's more to Brew than craft beers and coffee. The living room-like environment makes this a popular place for locals looking to get some work done or unwind after a long day at work. Brew provides a wide variety of boardgames, local beers, cider and wine — and a pour over with a punch that will keep you on your toes for Tuesday night trivia. There's also a double daily happy hour with $1 off all draft beer and wine between 4-6 p.m. and 8-10 p.m.
555 Healdsburg Ave. Santa Rosa, 707-303-7372, brewcoffeeandbeer.com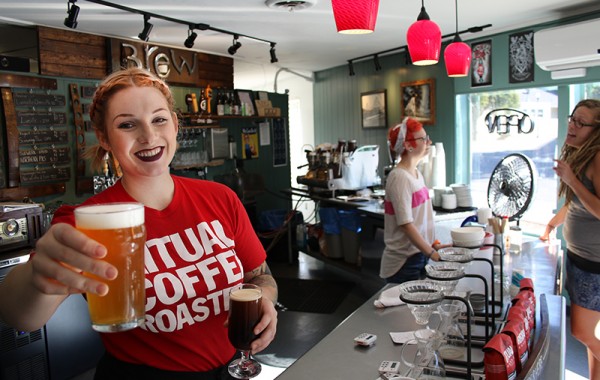 El Verano Inn, Sonoma: Karaoke & Pool
This 1887 Sonoma roadhouse still rocks in the '00s with sports on the big screen, pool, live performances, karaoke nights and lingerie shows. You can even practice your best moves on the brass pole! Gather a group of friends — or make some new ones — shoot some pool or see who can do "My Way" the best way.
705 Laurel Ave., El Verano, 707-935-0611, elveranoinn.com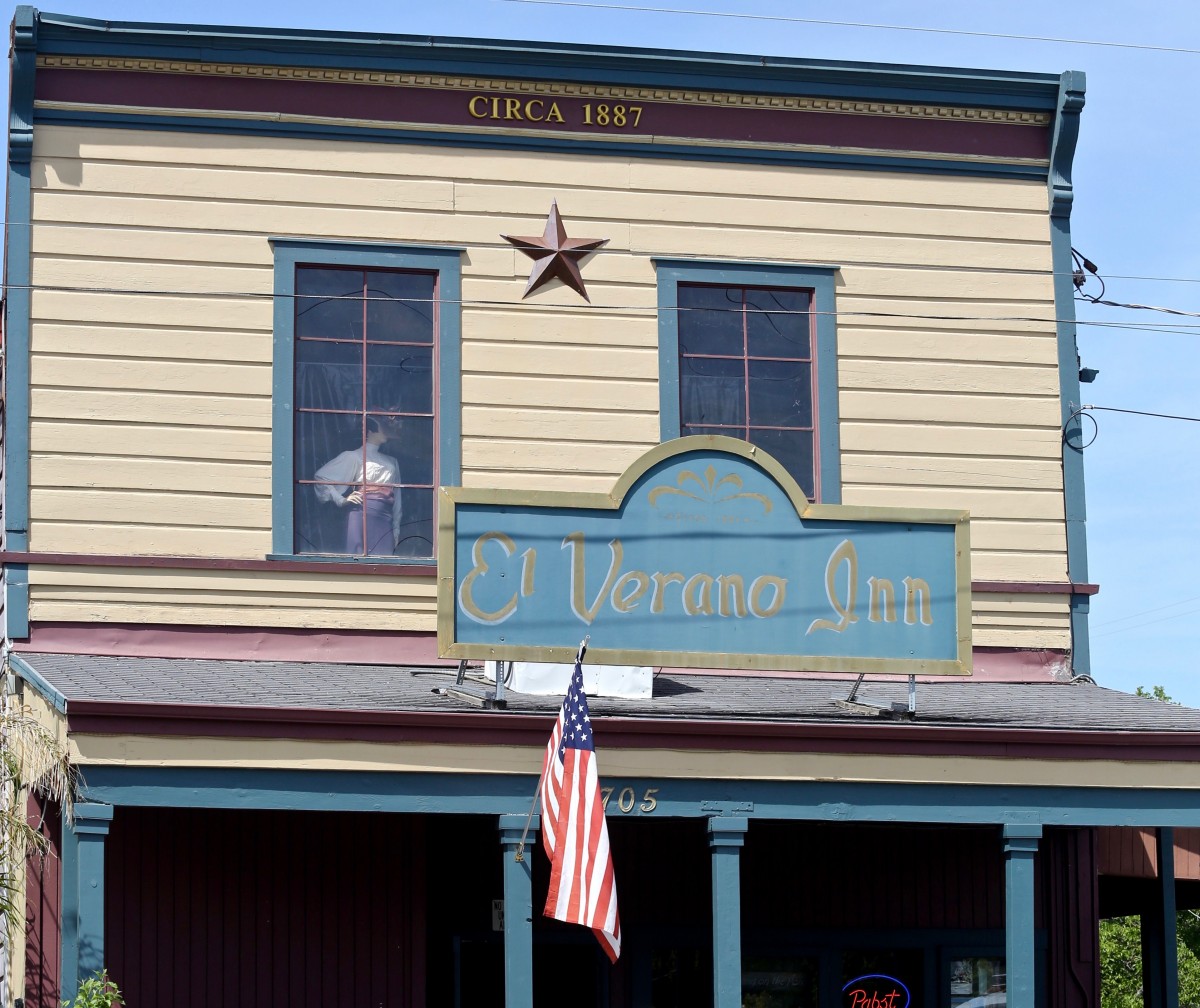 Whiskey Tip, Santa Rosa: Cornhole, Giant Jenga, Shuffleboard & Billiards
Nothing pairs better with bourbon and BBQ than a game of cornhole — Whiskey Tip in Santa Rosa has it all. The large patio in the back has three cornhole games and picnic tables to relax by between bean bag throws. There's also shuffleboard and billiards for variety, or why not try your whiskey-steadied hand at giant Jenga. For the less competitive, there are outdoor heaters and lots of hot entertainment (including burlesque) to keep you warm.
1910 Sebastopol Road, Santa Rosa, 707-843-5535, whiskeytipsr.com
Friar Tucks Pub, Cotati: Beer Pong & Pub Quiz
This popular SSU student hangout is a proud pastiche pub: from the "Irish Guard" behind the bar to the replica throne in the billiards room, Friar Tucks is decorated with enough Irish and Scottish memorabilia to make the stalwart, staff-wielding monk proud. This is also the birthplace of the "Cotati crawl," the culmination of the college $1 draft night. On Tuesday nights, there's a free double elimination beer pong tournament and pub trivia.
8201 Old Redwood Highway, Cotati, 707-792-9847, friartuckspub.com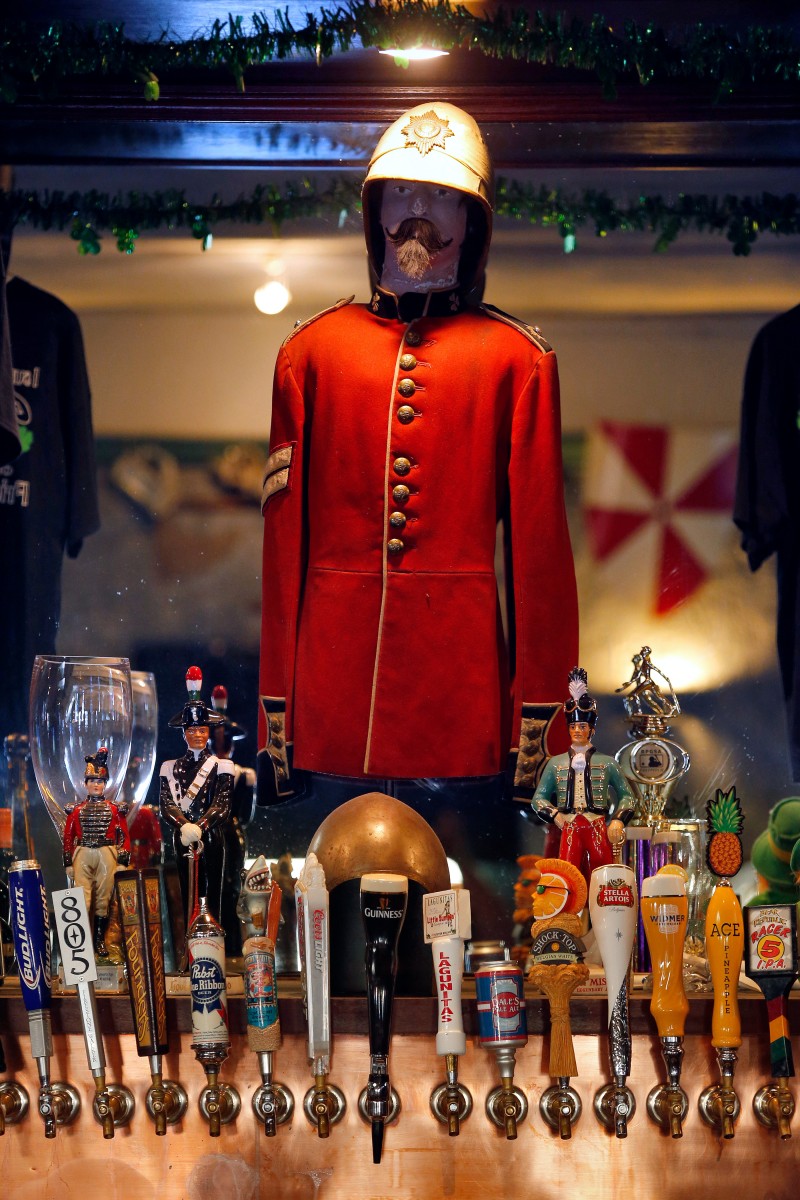 Old Main Street Saloon, Sebastopol: Trainspotting & Pool
This Sebastopol dive bar is home away from home for loyal locals. While a tiny train chugs around the ceiling, below, on pristine tables, pool balls roll and shuffle board discs clack. There is of course a plentiful variety of beer on tap.
153 N. Main St., Sebastopol, 707-829-1172, facebook.com/Old-Main-Street
Third Street Ale Works, Santa Rosa: Pool
There's a lot of fun on tap at this Santa Rosa brewery. On Tuesdays, when pints and "brats" (bratwurst sausages) are only $2.50, the outdoor patio fills up with local beer lovers and regulars. Enjoy the friendly atmosphere while playing a game of pool. The small-bite and $3 pint Happy Hour (3-6 p.m.) Monday through Saturday also offers plenty of pool opportunity.
610 3rd St., Santa Rosa, 707-523-3060, thirdstreetaleworks.com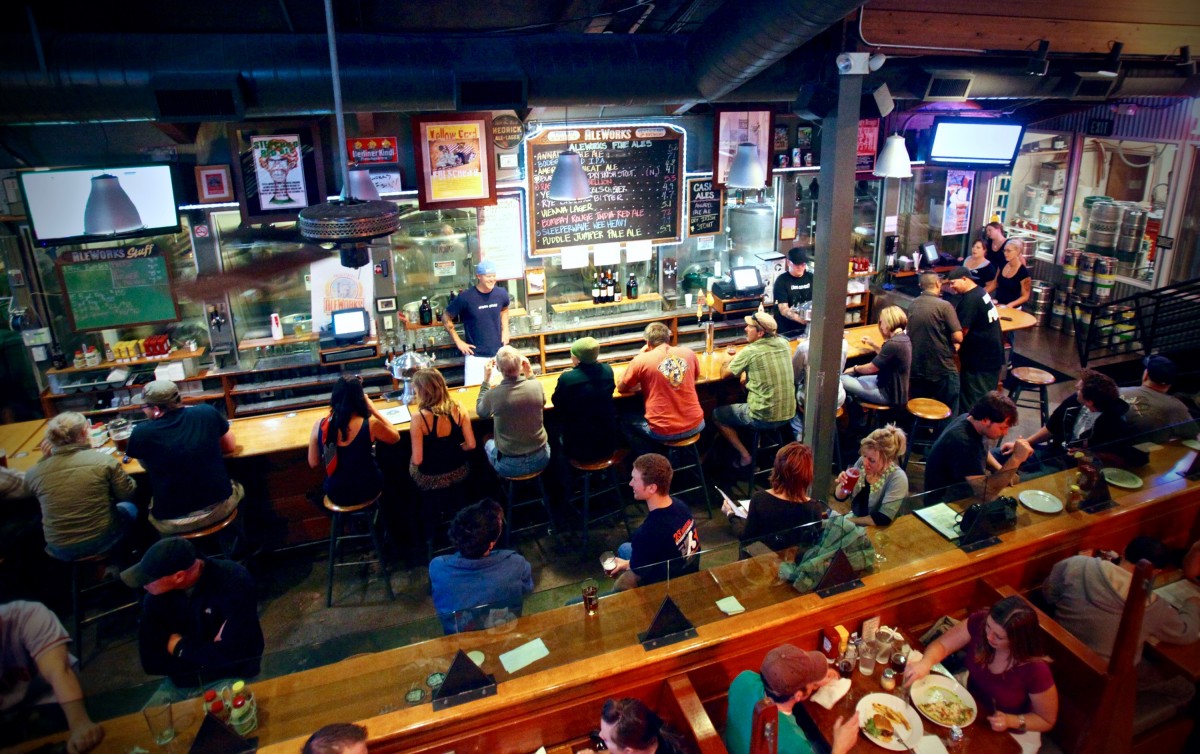 In the mood for some classy competitive socializing? Put on your wide-brimmed hat, your Holly Golightly glasses to play some bocce ball, craft cocktail in hand, at Underwood Bar & Bistro. The "Tequila Mockingbird," with fresh grapefruit juice, or the "Cucumber Julep," a gin drink with cucumbers and ginger beer, will be sure to transport you, in a snap, to Holly's Upper East Side.
9113 Graton Road, Graton, 707-823-7023, underwoodgraton.com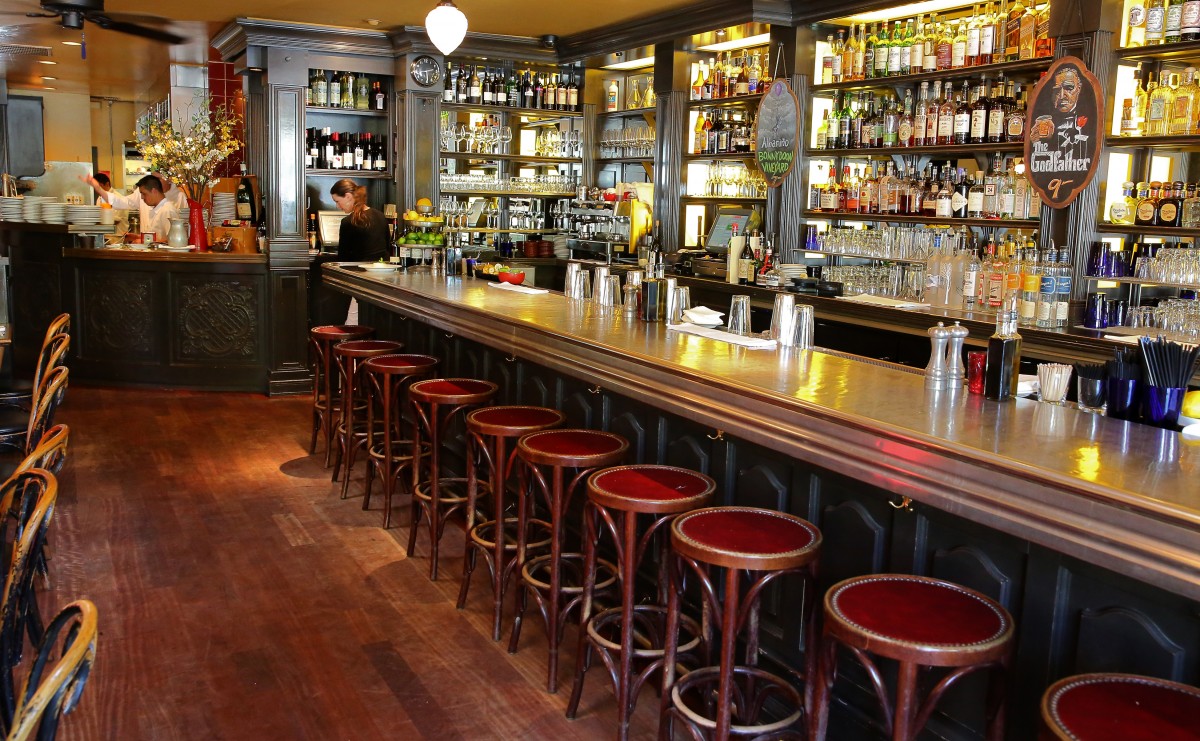 Local Barrel, Santa Rosa: Family Guy Pinball, Boardgames & Shuffleboard
Santa Rosa's newest taproom is well equipped for drinks and games: the venue's Family Guy pinball machine, shuffleboard table and boardgames make it a stomping ground for your competitive edge.  And for music aficionados, there are free live music acts on Sundays. This month's lineup includes Americana badass Sally Haggard, eight-string guitarist Nate Lopez and rockabilly act Boyd's Bash. Happy Hour is 4-6 p.m.
490 Mendocino Ave. #104, Santa Rosa, facebook.com/TheLocalBarrel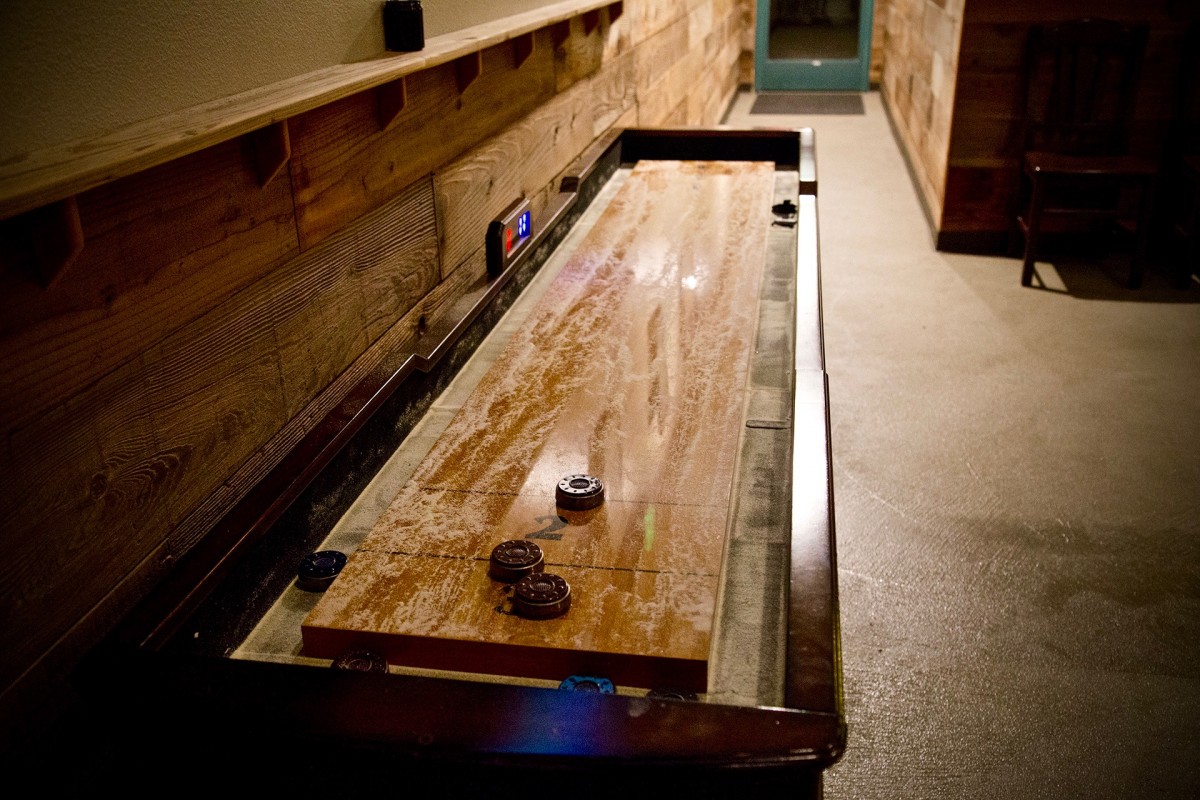 Mario & John's Tavern, Petaluma: Shuffleboard & Pool
At this neighborhood cocktail bar and tavern, tucked away in the outskirts of downtown Petaluma, the laid back vibe, low ambient lighting and friendly bartenders create a great space for a relaxed game of shuffleboard or pool. The cocktails, all under $10, sparkle with the creativity their names suggest — try a  "T'amaro Never Dies" or a "Friendship Bracelet." The tavern is open Monday – Sunday, 1 p.m. to 2 a.m.
428 East D. St., Petaluma, 707-981-7661, facebook.com/MarioandJohnsTavern
Windsor Bowling Center: Disco Bowling
This bowling alley rolls a strike with a bar feel during its Monday, Friday and Saturday Night Rock n' Glow. On these nights, between 5 and 10 p.m., bowling is only $10 per person (shoes included) and there's a wide variety of beer, wine and spirits served.
8801 Conde Lane, Windsor, 707-837-9889, windsorbowl.com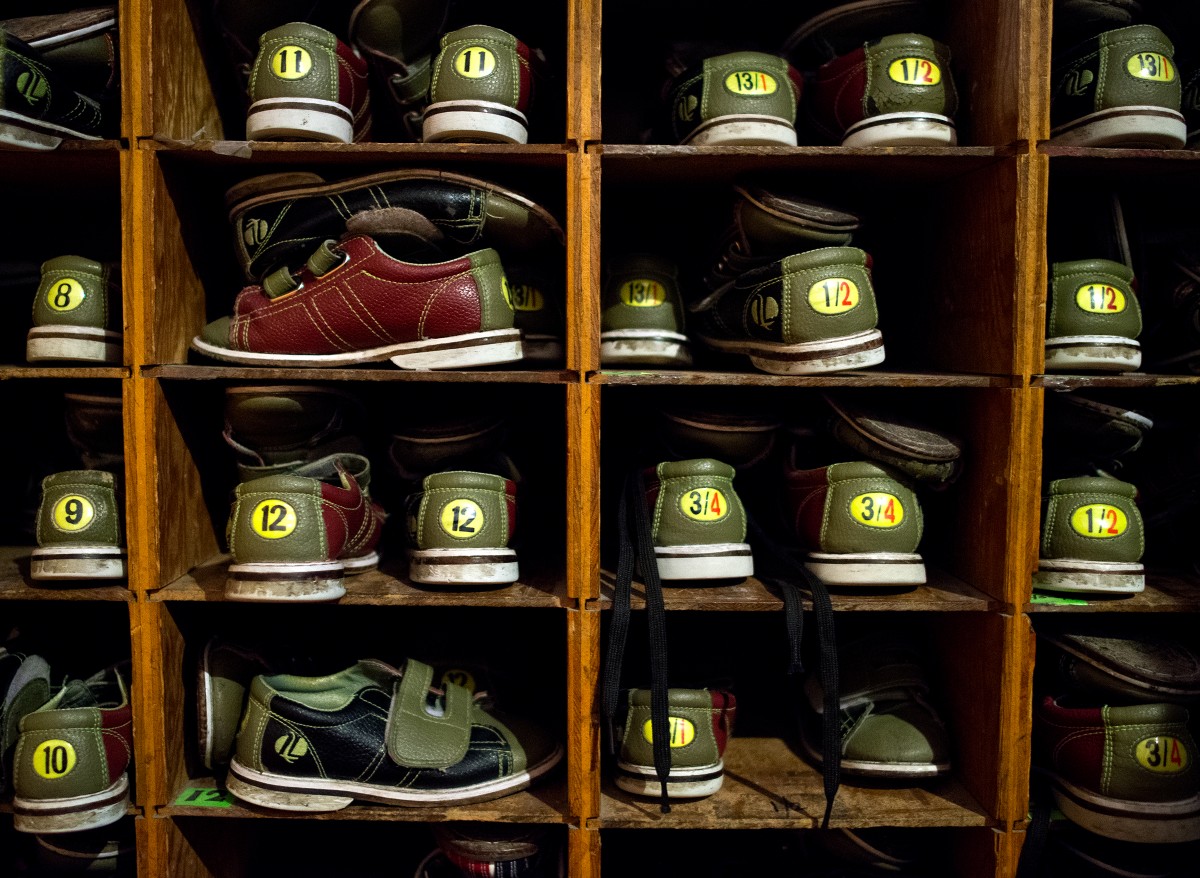 Palooza, Kenwood: Ping Pong Tournaments, Triva, Pool, Giant Jenga & Darts
Palooza restaurant in Kenwood serves up a lot of family (and dog) friendly fun – with a side of local craft beers and wines, gastro pub grub and wood fired pizzas. You can bring your dog on the patio, participate in ping pong tournaments on Tuesday nights at 6:30 p.m. and trivia nights on Wednesdays at 7:30 p.m., shoot some pool, or try your hand at giant Jenga and darts.
8910 Sonoma Highway, Kenwood, 707-833-4000, paloozafresh.com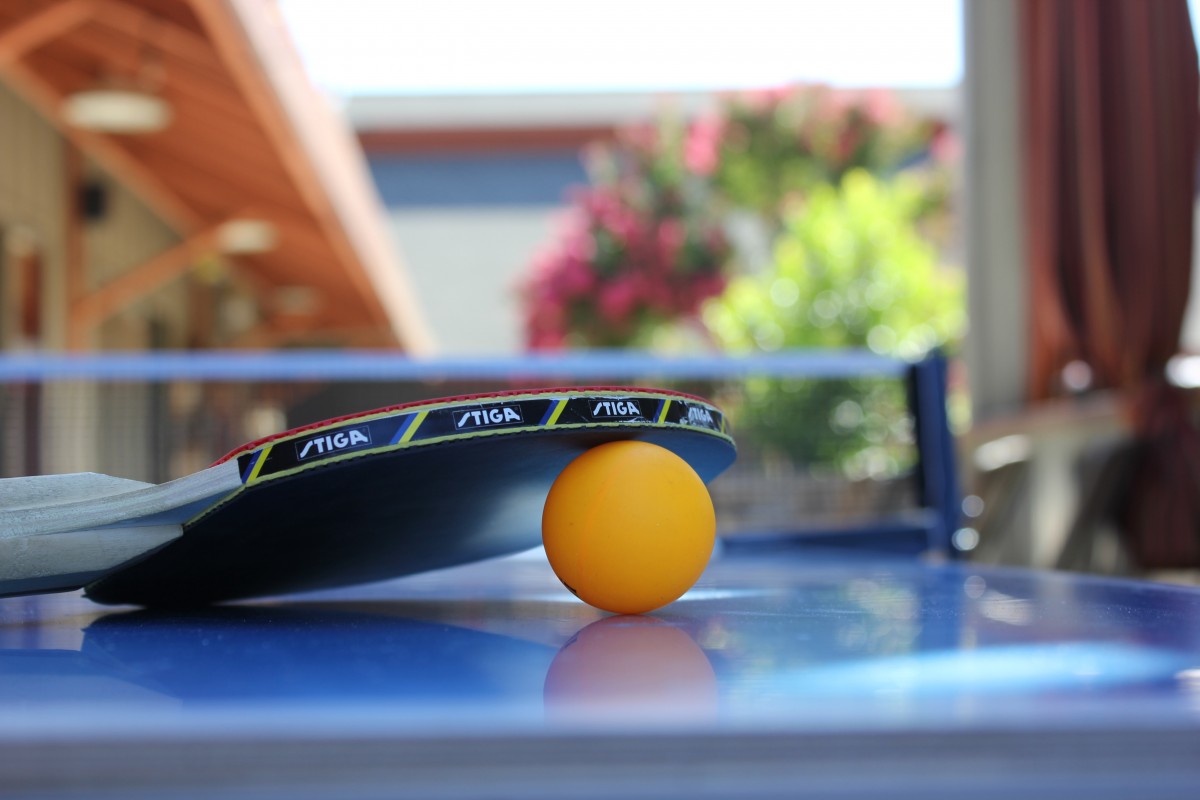 Sweet Spot Pub & Grill, Santa Rosa: Pac-Man
Before Pokémon Go there was Pac-Man. If you happen to feel some old school nostalgia for the pre-digital age, Sweet Spot is your place. Go tripping back to the 90s while trying out some Brazilian empanaditas or some classic pub grub. There's also a shuffleboard table and big screen TVs.
619 4th St., Santa Rosa, 707-528-7566, sweetspotpub.com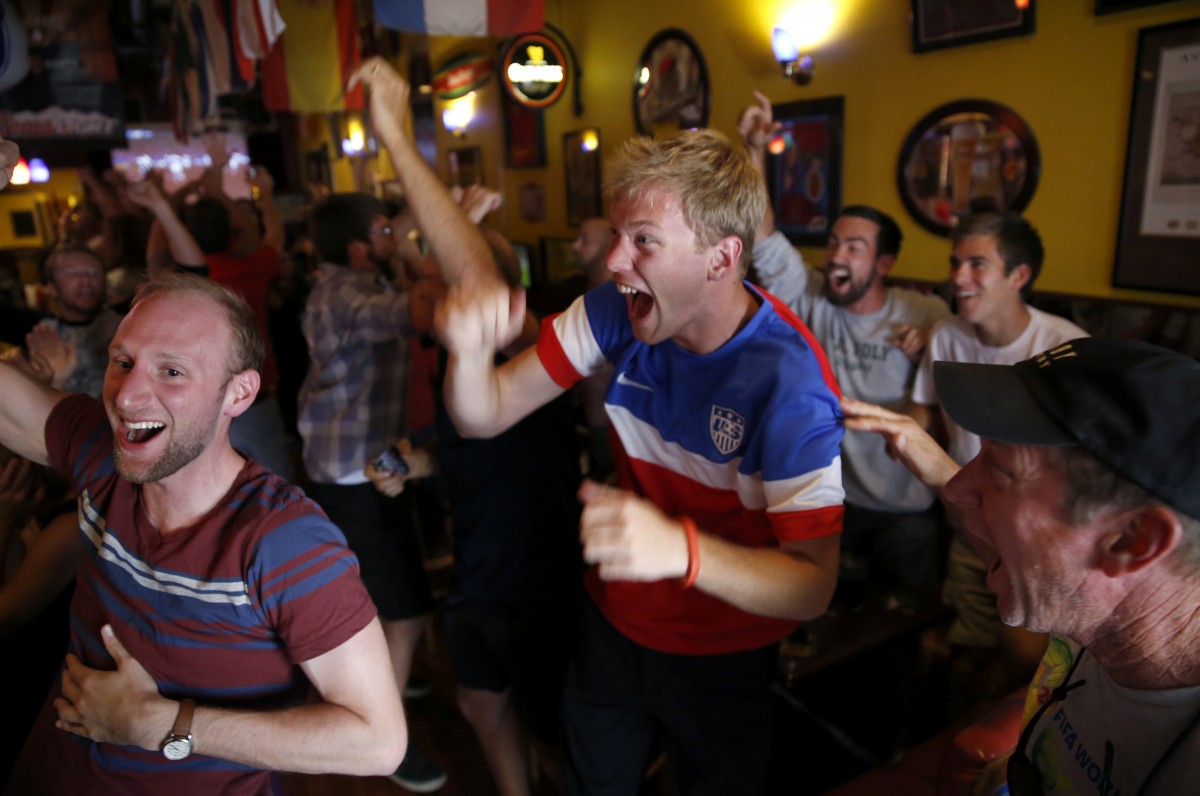 Speaking of Pokémon — if there are local Pokémon Go pub/bar crawls happening, we'd like to know!
Subscribe to Our Newsletters!