This year, Anderson Valley celebrates its 40th anniversary as an American Viticultural Area, or AVA. A lot has happened in this part of western Mendocino County since the appellation was designated in 1983, but it remains one of Wine Country's best-kept secrets.
Even though Anderson Valley is located just an hour's drive from Santa Rosa, this mostly rural area feels like a different world, with its majestic redwood forests, stately oaks, cooling creeks and the Navarro River, all framed by vineyards. Tucked inland near the coast, the area enjoys cool ocean breezes, making it a great destination on hot summer days.
Here's where to eat, drink, stay and play during an Anderson Valley getaway.
Day 1
Settle in after your leisurely drive up Highway 128 mountainside with lunch at Lauren's at the Buckhorn. Named for founder Lauren Keating, the casual wood-framed eatery looks like a saloon, but surprises with an ambitious menu hopscotching American, Asian, Italian, Mexican, and Cal-Med cuisines. There's a full bar, too, showcasing lots of local wines, plus craft cocktails like the remarkable, tangy margarita spiked with local beets and serrano chiles.
Nosh on coconut prawns slicked with sweet chile glaze, or nibble on a zesty dip of whole roasted garlic and local goat cheese. Then tuck into spicy Thai curry, Alfredo pasta tossed with wild chanterelles, or crispy tostadas piled with shredded chicken, black beans, cheese and avocado.
Check into Boonville Hotel, a chic, modern roadhouse that's cozy with 17 rooms and cottages centered around an oasis of gardens, creeks and patios. The amenities are charming, ranging from hammocks on private decks and balconies to fireplaces, slipper bathtubs, and vine-draped porches and sunrooms.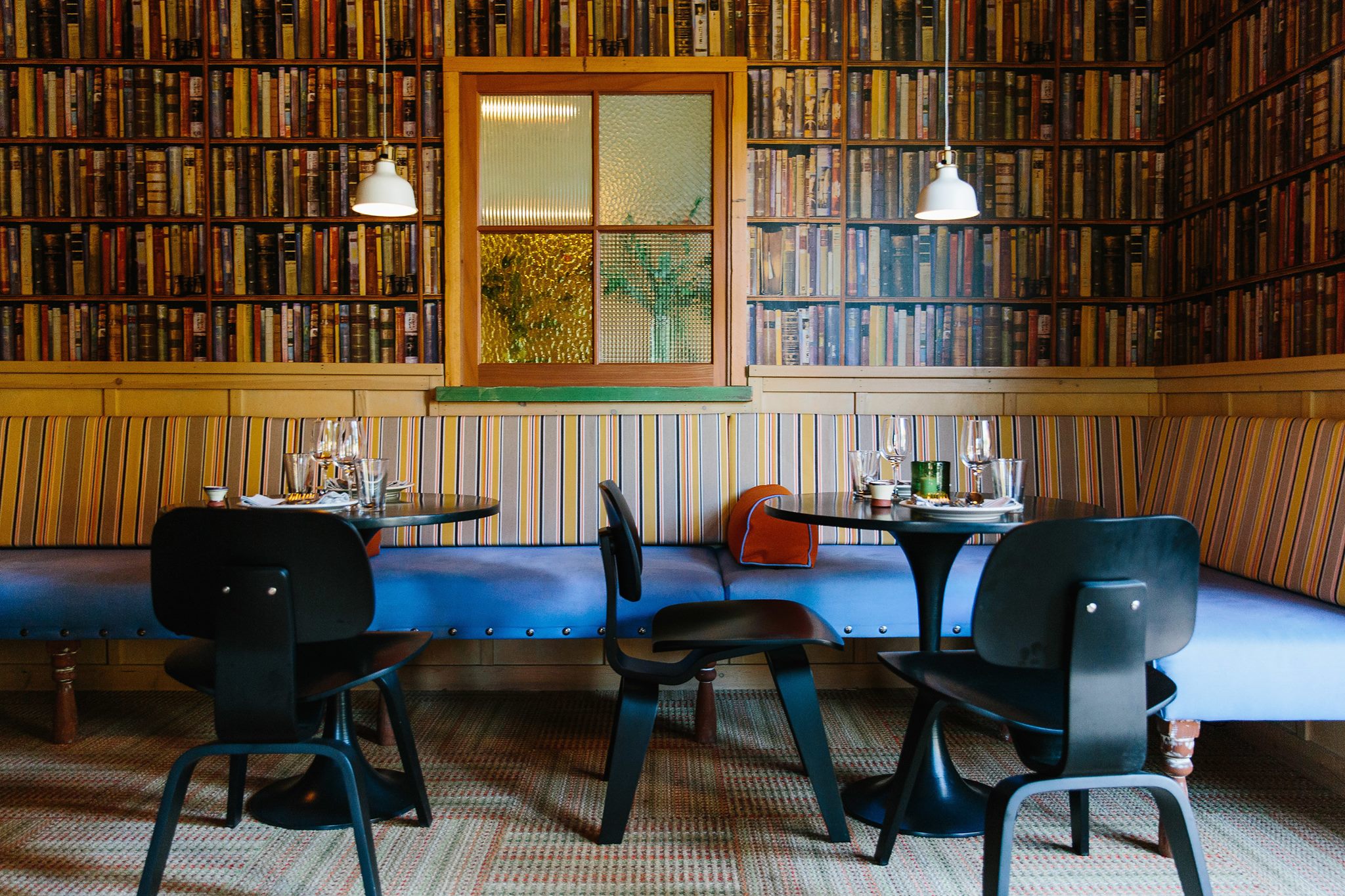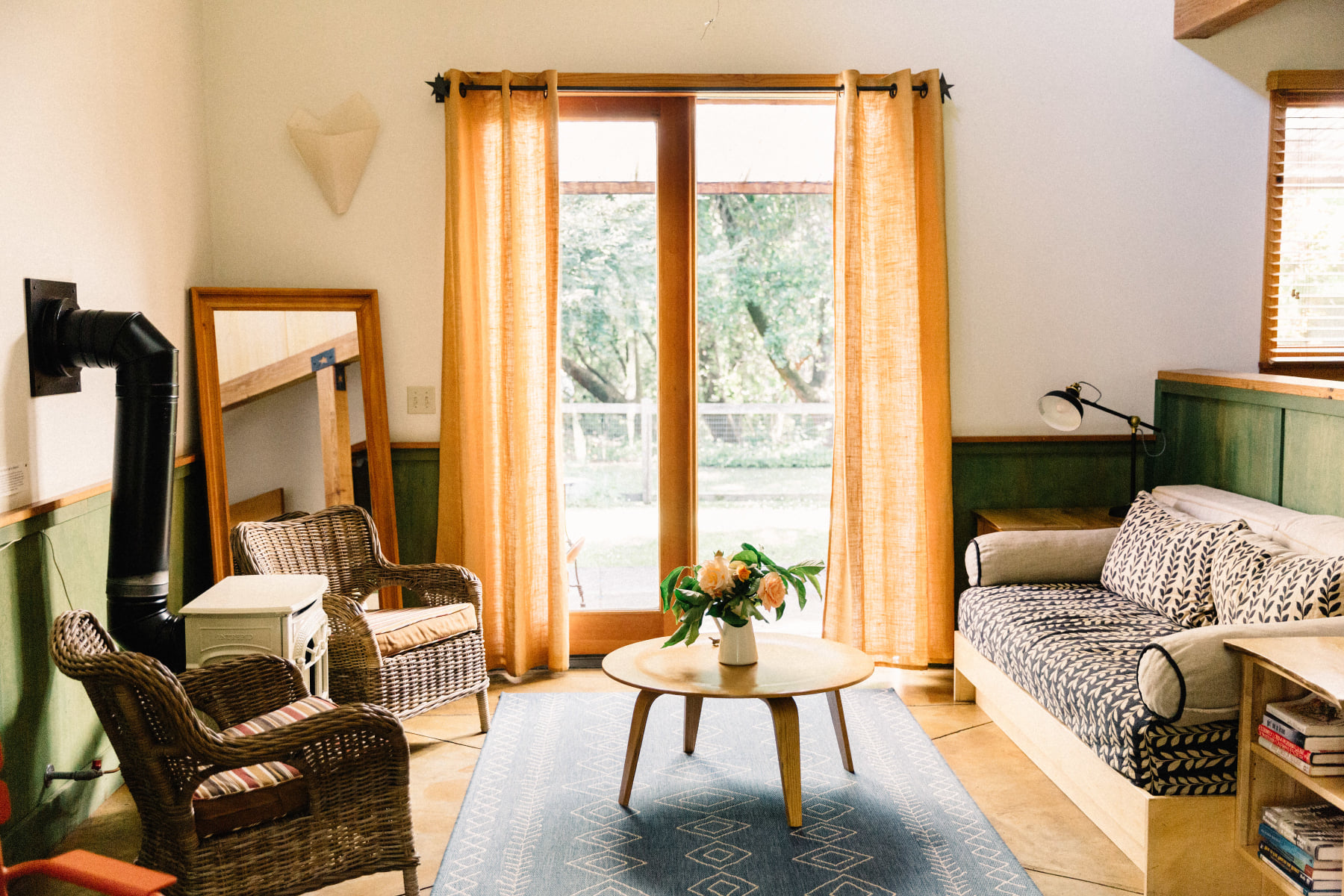 Visit Goldeneye Winery, one of the most luxurious tasting venues in Anderson Valley (it comes from Dan and Margaret Duckhorn, of the famed Duckhorn label). Relax on the patio overlooking the gardens, fountain, the flagship Confluence Vineyard, and redwood forest.
Then enjoy the Estate Wine Tasting with Cheese & Charcuterie Pairing, and add a "barkuterie" board for your pup – it includes various bites like peanut butter biscuits, duck sausages, chicken apple sausage coins, and chicken wrapped sweet potatoes. And be sure to grab a bottle of the crisp, bright Goldeneye Brut Rosé sparkling to enjoy at your hotel later.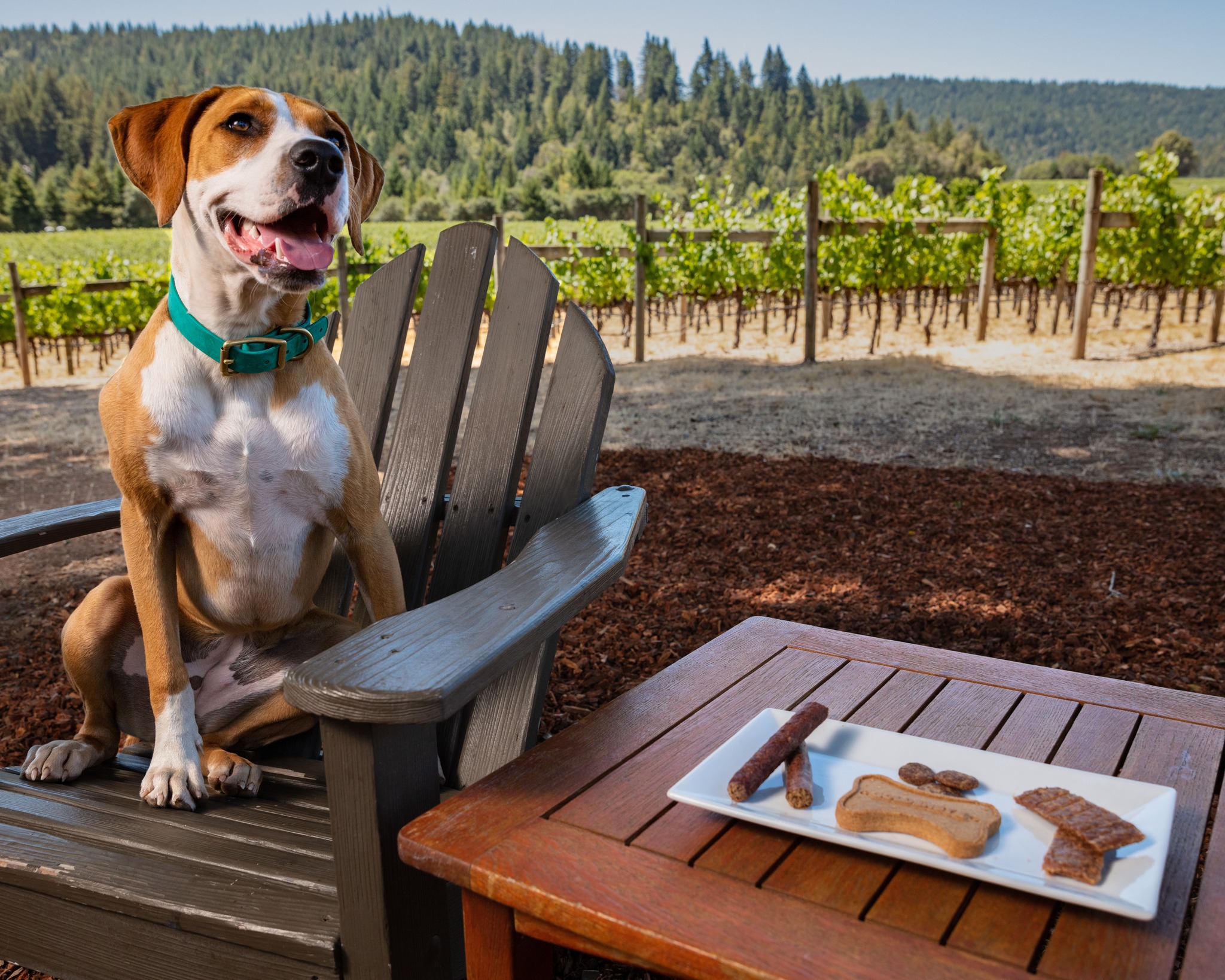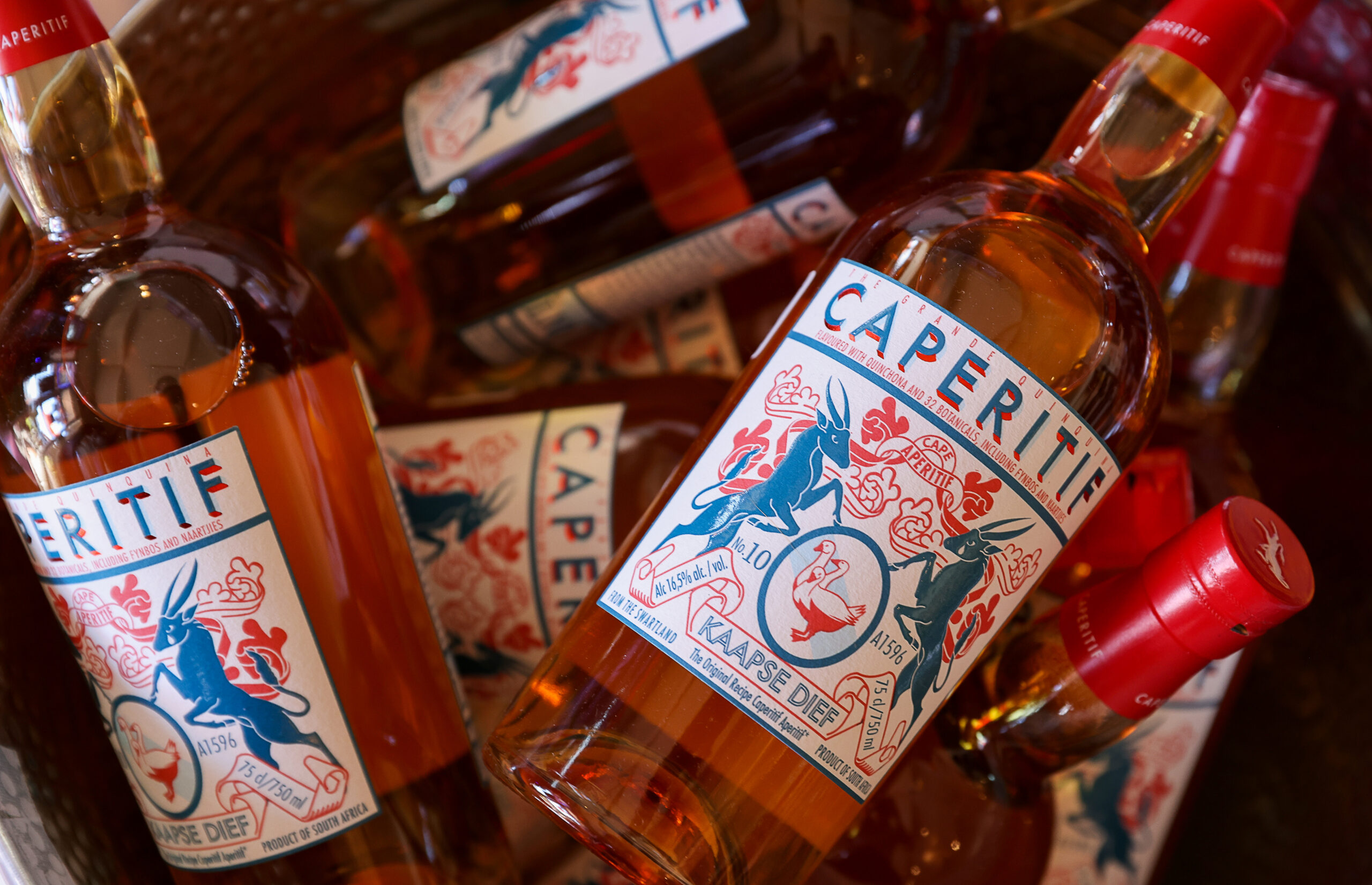 Cap off a busy day with a casual dinner at Disco Ranch. The wine bar and specialty market boasts an impressive array of Mendocino wines (both still and sparkling), plus interesting European bottlings (Austrian Sparkling Pinot Noir!). Owner Wendy Lamer also puts together a variety of tapas that make building a full meal fun. Dig into smoked salmon and boursin on cucumber rounds; smoked duck breast sliders on Hawaiian rolls with sour cherry jam; roast beef sliders with balsamic caramelized onion chutney and Dijon mustard; and tins of Ortiz Spanish yellow fin tuna and mussels in escabeche.
Day 2
 A delightful breakfast will be delivered to your room or cottage – granola, yogurt, fruit, scones, hardboiled egg, juice and coffee.
Stop in to visit with Lulu Handley, proprietor of Handley Cellars, and daughter of founding winemaker, the late Milla Handley. Bonded in 1982, the winery and CCOF Certified Organic estate vineyards thrive with Pinot Noir, Chardonnay and Gewürztramine – you can request a tour of the estate before heading to the nearby tasting room. Plan for some art education, too – when Milla was a child, her parents traveled to India, igniting a lifetime passion for collecting international folk art. These original acquisitions, as well as collections of Oaxacan, Balinese, and African folk art, are on display in the tasting room.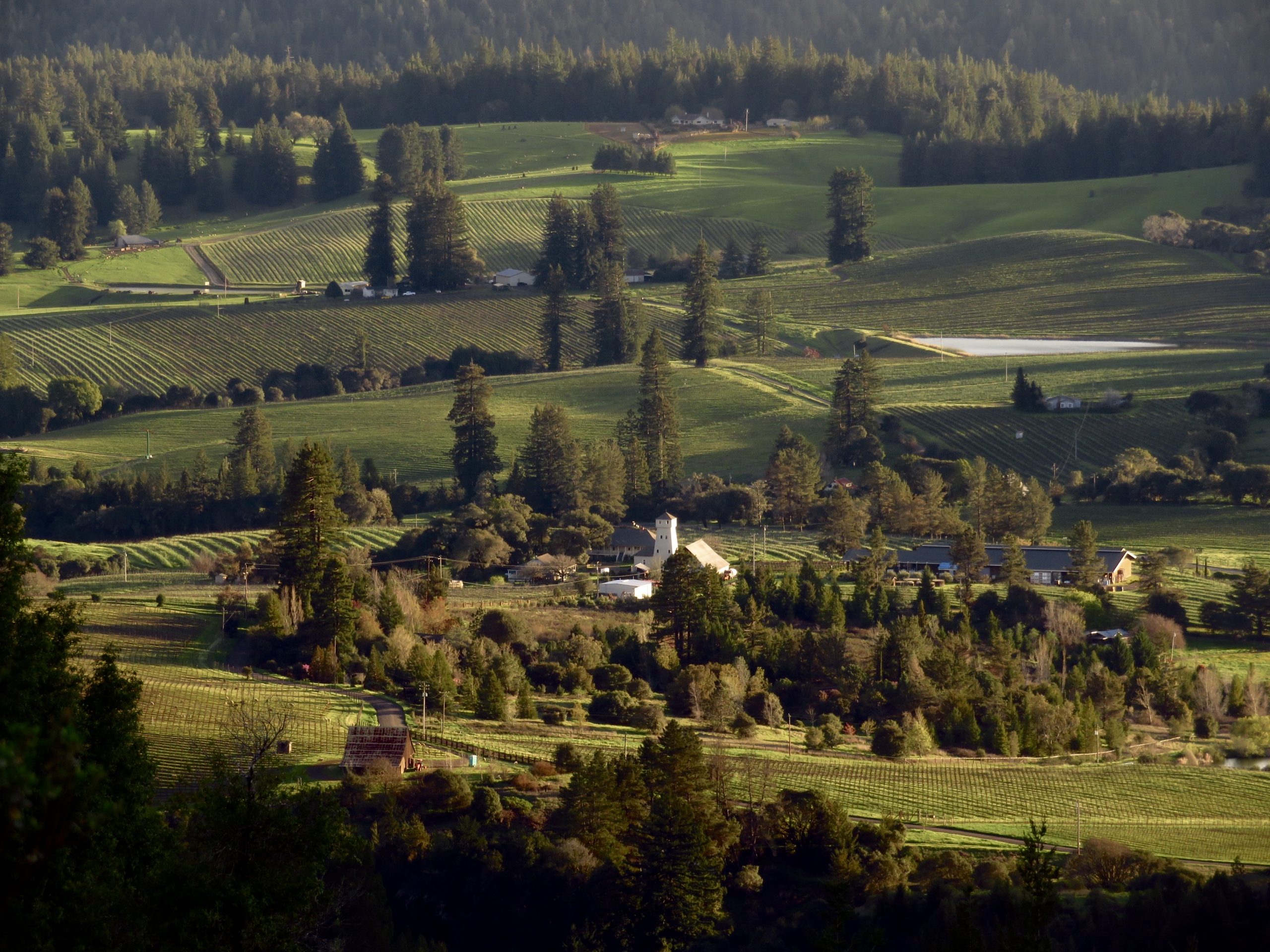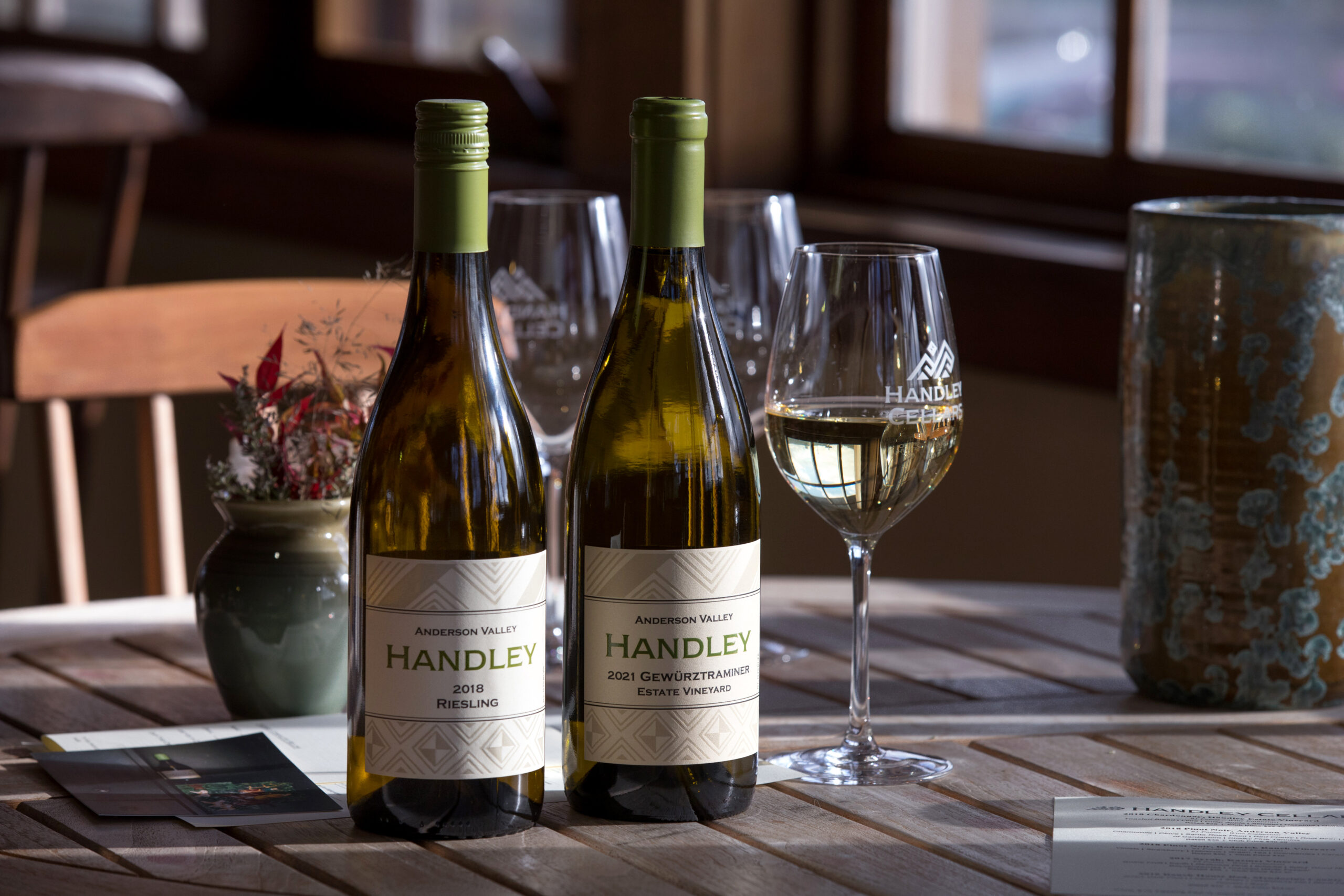 Next up is Brashley Vineyards, where Bram and Ashley Palm welcome guests with a tasting of five new-release, single vineyard wines (ask about the luscious and rare Pinot Noir Blanc – it's fermented in a concrete egg).  If you happen to stop in on a Monday between 11 a.m. an 4 p.m., you can also scarf winery chef Sean McTiernan's delectable pizza hot off the grill.
Love up some lunch at Mosswood Market Cafe and Bakery. There's so much to enjoy in this darling little café, starting with a steaming hot cup of masala chai. Tuck into a sautéed chicken wrap dotted with mango salsa. Paninis are made on Mosswood's home-made rosemary focaccia, including a standout sammy of roasted eggplant, goat cheese, marinated red onion, and red bell pepper pesto. And the grilled Rueben is a favorite, stuffed with brisket pastrami, Gruyère and kosher sauerkraut on Fort Bragg Bakery rye bread.
But the empanadas are the real stars. Homemade every day, the golden, crusty bundles bulge with goodness like crisp bacon, potato and goat cheese, or chicken, black beans and feta. Just plan ahead – they are so popular they are almost always sold out by noon, so it's best to order the day before.
Chill out with some Mother Nature time at Navarro River. The main stem begins less than 1 mile south of Philo at the confluence of Rancheria Creek and Anderson Creek, then flows through the Coastal Range to the Pacific Ocean. It's a wonderful place to romp with your dog, admire an eleven-mile-long redwood tunnel to the sea, and swim in the gentle waters.
One of the things to know about Boonville Hotel is that you must reserve a dinner at the onsite restaurant during your stay (the restaurant is closed Tuesday and Wednesday). Which is a delightful commitment, since this is one of the finest restaurants in Northern California, under the direction of Michelin-star chef Perry Hoffman.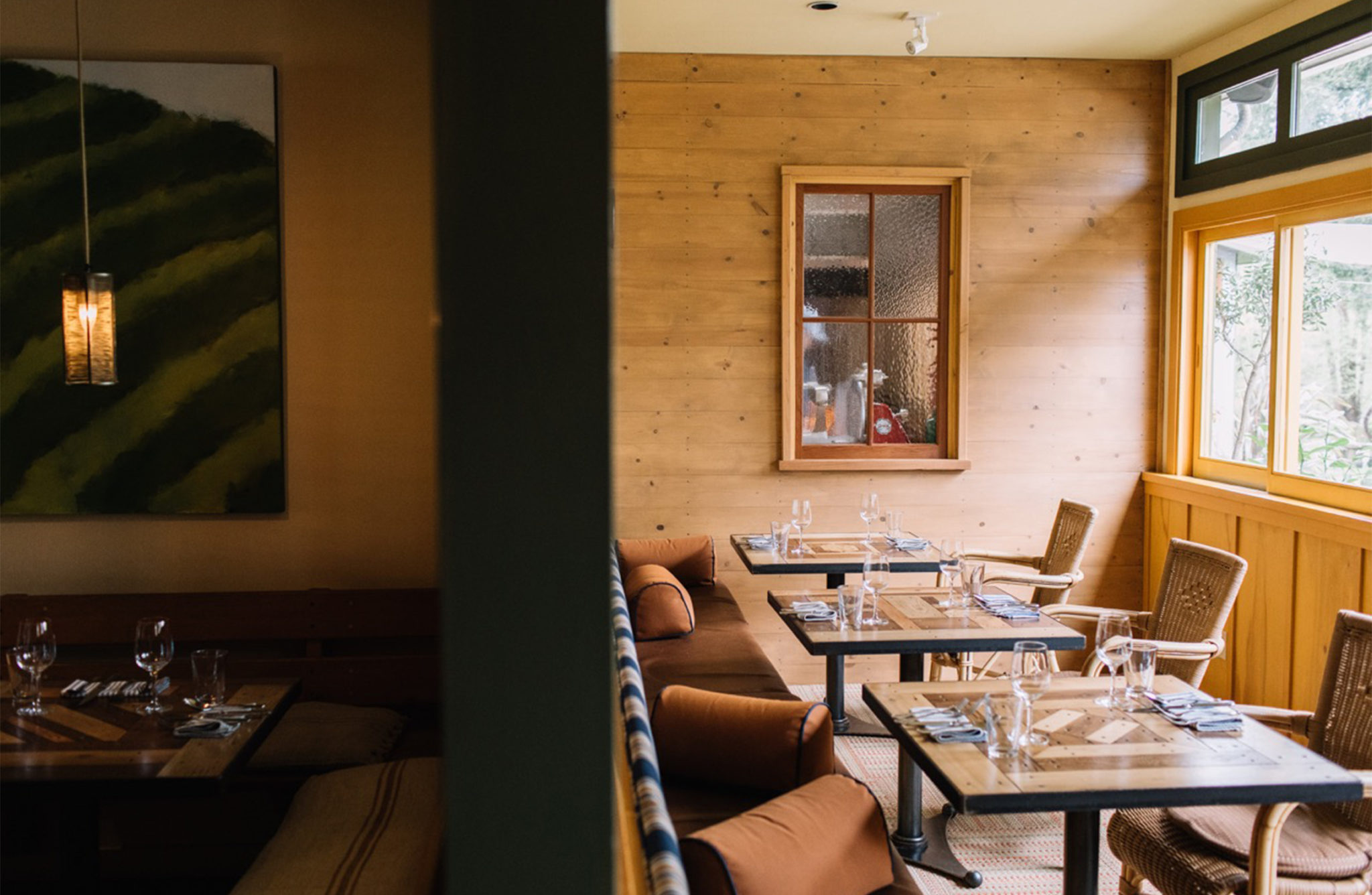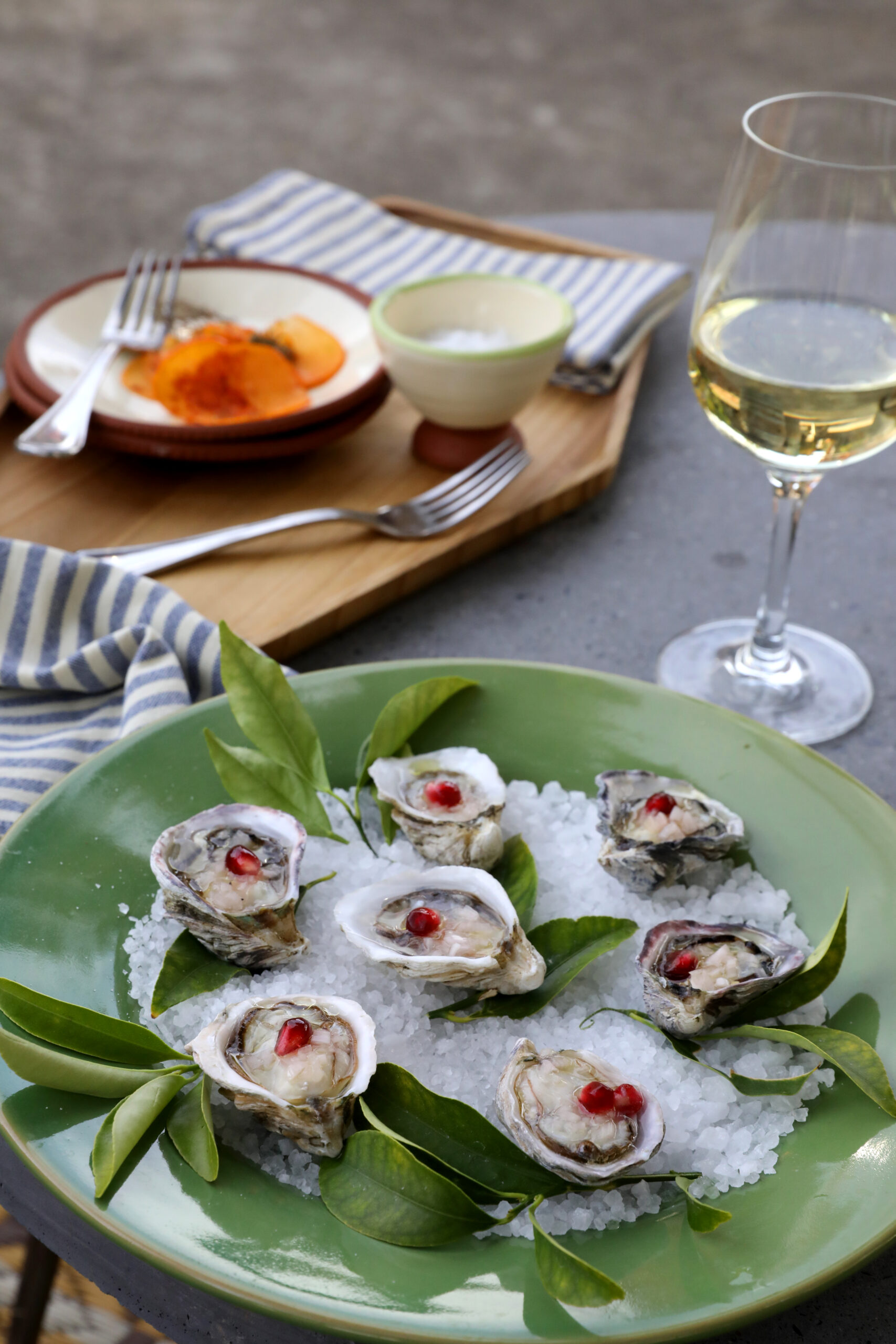 The five-course prix fixe feast changes weekly, but always wows with spectacular fare like Mendocino Coast rock cod with summer squash, preserved lemon, garden chives and Aleppo pepper; or slow cooked pork with ruby grapefruit and vadouvan California brown rice, Thai basil and charred cabbage. Explore the wine list, too – small lot, locally crafted stars include Foursight Wines (foursightwines.com), and Thomas T Thomas Vineyards (thomastthomasvineyard.com).
Day 3
Stop in for a tasting at Phillips Hill Winery, set on what was originally an apple farm. The Anderson Valley began as an Alsatian white wine region, before moving into other varietals like Pinot Noir. Phillips Hill salutes this heritage with top-notch dry Riesling and Gewürztraminer. Owner Toby Hill often is in the house to lead tastings, held in a more than 100-year-old barn where the fruit was dried for transport.
Head back to the Santa Rosa area, stopping at Boonville General Store for some quick, to-go snacks of of gluten-free carrot bread, carnitas flautas, or a roasted seasonal veggie sandwich with smoked mozzarella on house-baked bread.
Recommendations
Lauren's at the Buckhorn, 14081 Highway 128, Boonville, 707-895-3869, laurensgoodfood.com
Boonville Hotel, 14050 Highway 128, Boonville, 707-895-2210, boonvillehotel.com
Goldeneye Winery, 9200 Highway 128, Philo, 707-895-3202, goldeneyewinery.com
Disco Ranch, 14025 Highway 128, Boonville, 707-901-5002, discoranch.com
Handley Cellars, 3151 Highway 128, Philo, 707-895-3876, handleycellars.com
Brashley Vineyards, 7000 Highway 128, Philo, 707-510-7360, brashleyvineyards.com
Mosswood Market Cafe and Bakery, 14111 Highway 128, Boonville, 707-895-3635, mosswoodmarketcafe.com
Phillips Hill Winery, 5101 CA-128, Philo, 707-895-2209, phillipshill.com